All images of EUROIMMUN by Stephanie Lee and all images of Rhenus by Zachary Tang for RICE Media
Changi Airport has been the world's best airport for eight consecutive years—between 2013 and 2020, to be exact. We've all known that.
But, in many ways, Changi will still have firsts without "the airport". For one, it's where the first map of Singapore was born.
Between the 1820s and 1830s, Changi was briefly known as Franklin Point, named after a British surveyor who hand-sketched the first local map.
History has not written much about the mysterious wanderer Captain James Franklin and how he even managed to trace the outline of the island correctly.
It appeared that he took it upon himself to conduct a cartographic survey when he realised there were no local maps.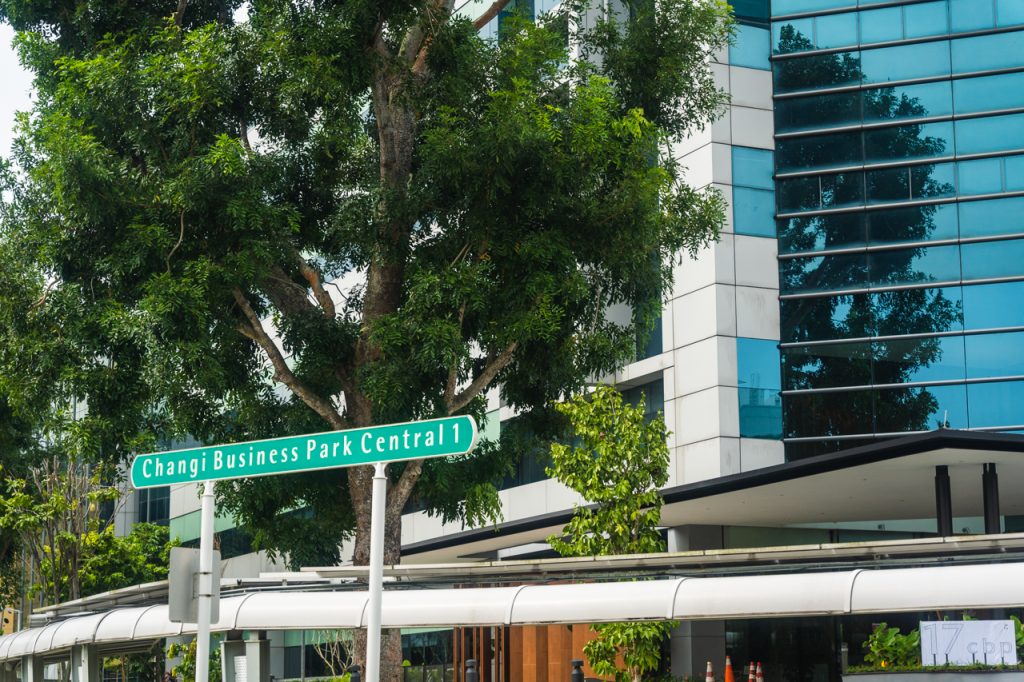 With the help of Francis Bernard (William Farquhar's son-in-law), Franklin completed the drawing of the map in 1822.
The duo also went as far as naming some of the unknown places after themselves. That was how Franklin Point came about.
Today, Changi is no longer known as Franklin Point. Still, this map remains highly significant as the start of contemporary mapping for the country. It was a big first—and far from Changi's last.
Sustainability First
Today, Changi sees the take-off of the world's first carbon dioxide (CO2) reduction programme for air freight. It's called RheGreen, the brainchild of German-based logistics company Rhenus.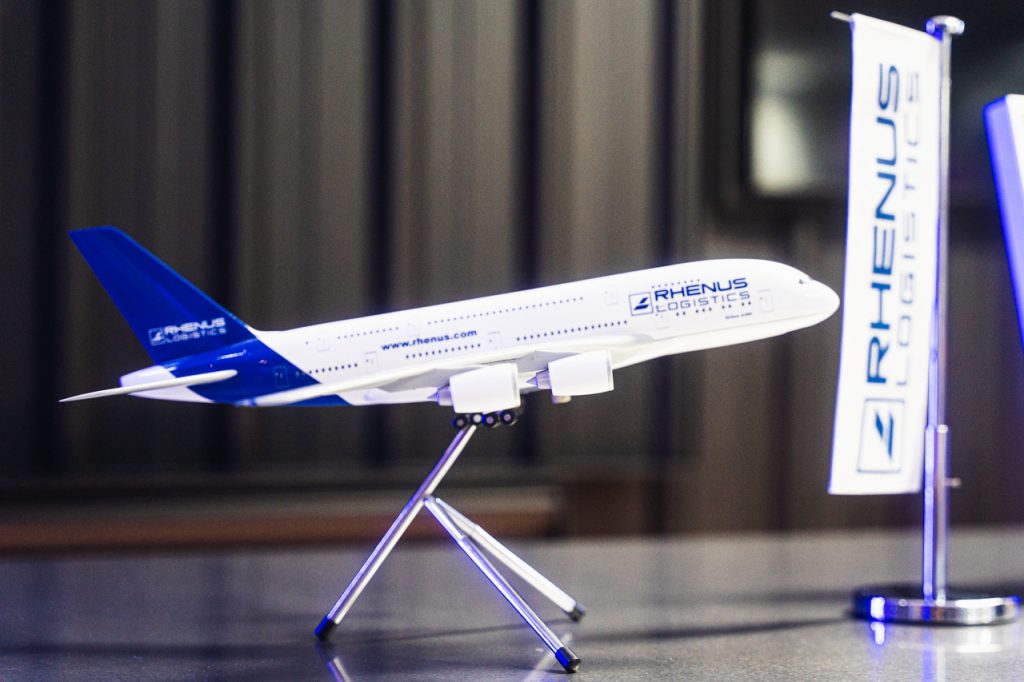 The service calculates and ranks airlines based on aircraft types, fuel efficiency, and distances involved in transporting goods. From there, enterprises can opt for a greener aircraft and delivery route based on the amount of CO2 emitted on any air freight.
To put it in perspective, let's say a business needs to send 1,000 kilograms of goods from Amsterdam to Shanghai. The choice lies between direct or indirect routing, using an Airbus A350 or Boeing 747.
Although not obvious, the difference can easily be a ton of CO2.
What RheGreen does is tabulate the amount of CO2 incurred from the trip. The business can then decide on a route that releases the least CO2.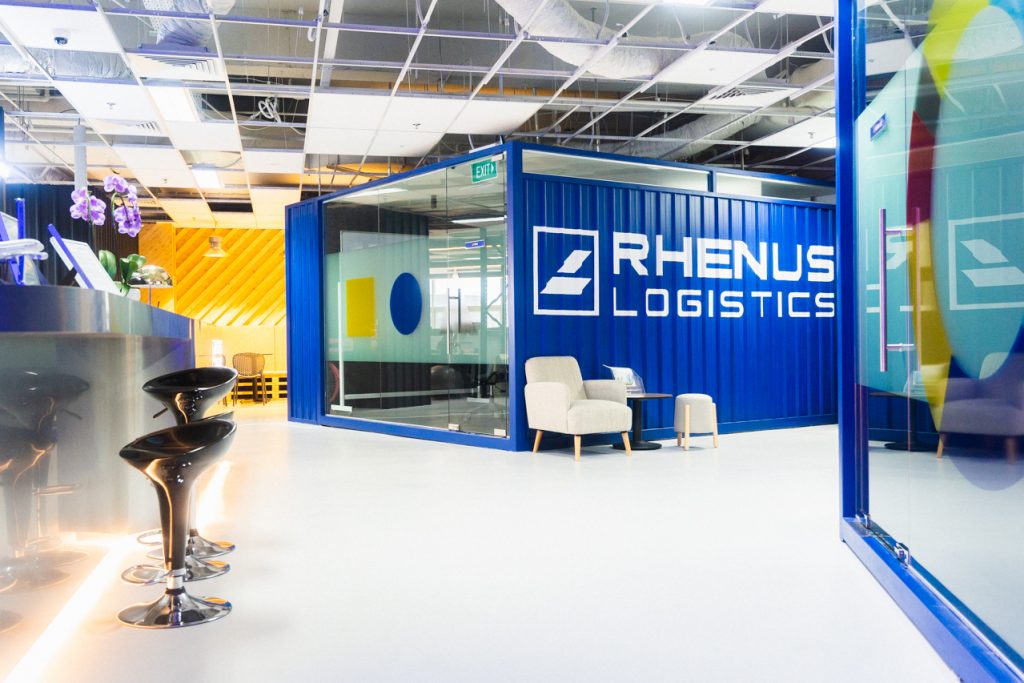 "The biggest challenge these days is to create a wider awareness of emissions as something to be considered for all forms of shipment," says Joachim Hanssen, CEO of Southeast Asia & Oceania for Rhenus Logistics Asia Pacific.
They do this in hopes customers will make the best "ecological decisions" in delivering their goods.
Rhenus is planning to expand the availability of RheGreen. Eventually, it will come in the form of a sustainability dashboard. It allows Rhenus' customers to track the CO2 emission of their previous and present air freight and select the greenest option.
This is the main reason why Rhenus has chosen to locate at Changi.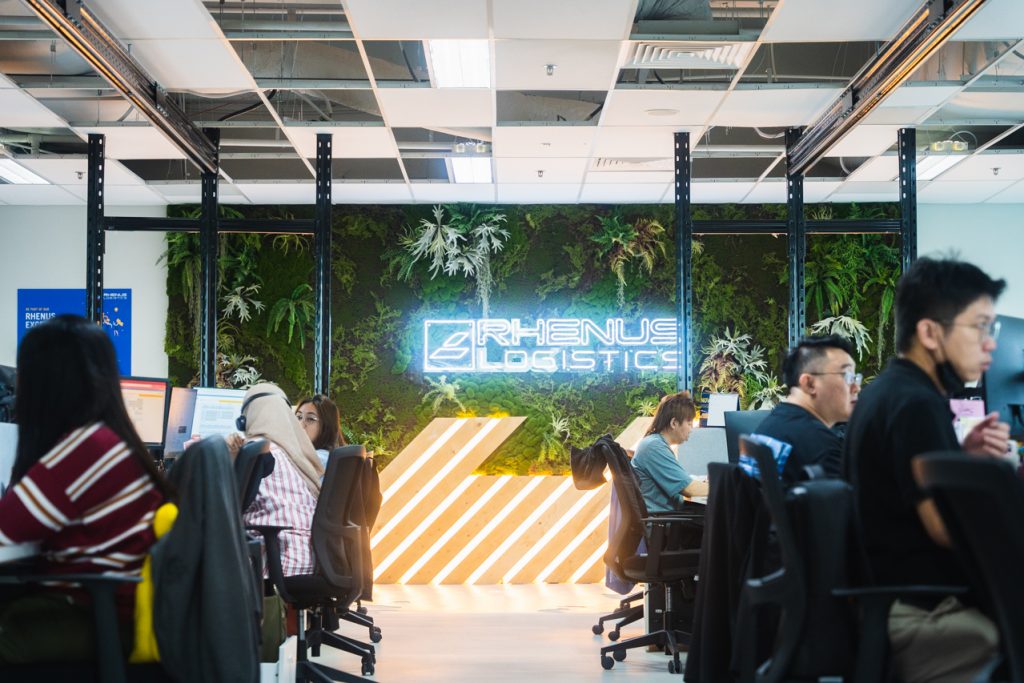 "Strategically, the ecosystem here is ideal for us to fulfil our needs. We are close to the aviation zone, the logistics facilities, and the Singapore Expo," Joachim remarks.
Location First
To be more specific, Rhenus' office is located in Changi Business Park, the first business park built within the Aviation Distri-Zone in the east of Singapore.
A place where businesses believe has offered them great convenience.
"Over here, you have access to great transportation. Be it our clients or staff coming from overseas or travelling elsewhere, the way Singapore is connected to many parts of the world, we will always be on schedule or even ahead of time."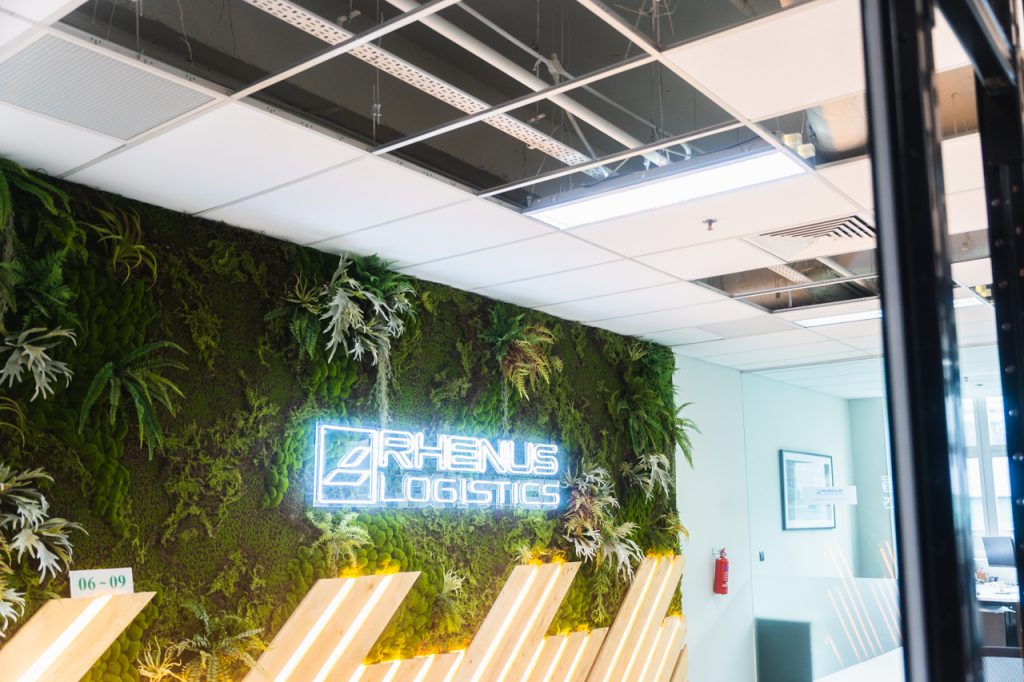 Robin Yeung, General Manager at EUROIMMUN Southeast Asia, shares a similar thought. EUROIMMUN is a German manufacturer and distributor of medical laboratory diagnostic tools.
It was one of the first companies to develop the SARS diagnostic test during the outbreak in 2003. It's also one of the first providers of COVID-19 detection kits and has the technology to count the number of antibodies present in the body after vaccinations.
"We have been in Changi ever since we first started our office here in Singapore 25 years ago," Robin says.
"I remember we used to be in Upper Changi, next to a mechanical company. We moved to Changi Business Park in 2014 for its proximity to Changi Airport."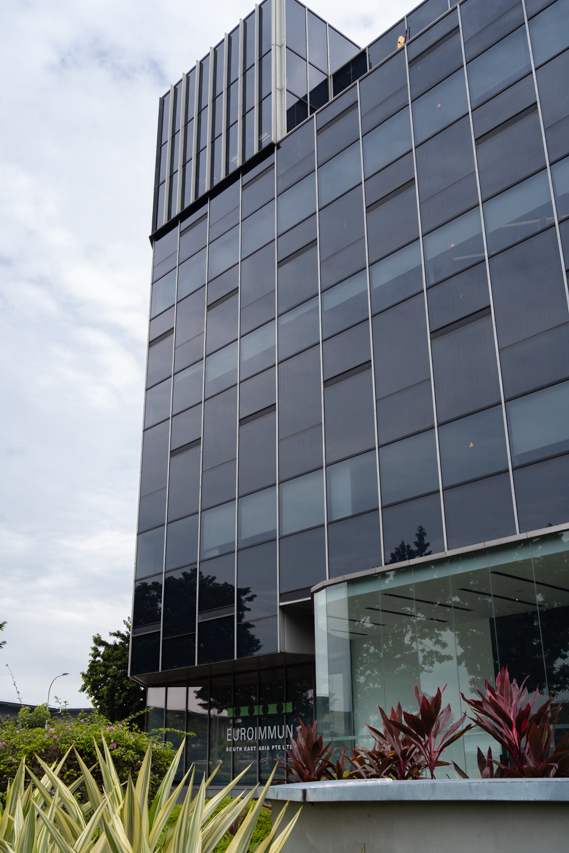 Robin explains most EUROIMMUN products are medical-grade reagents and equipment that need special treatment.
Some of the reagents need to be kept at a low temperature. Others need to be reassembled and delivered to other Asian cities within the shortest time possible.
As such, EUROIMMUN requires an office near the airport. It must be spacious enough to act as a warehouse and accommodate cold room facilities and laboratories.
Most EUROIMMUN products are medical-grade reagents and equipment that need special treatment

Some of the reagents need to be kept at low temperatures before they are reassembled and shipped to other Asian cities.

That's why EUROIMMUN needs an office space that's large enough to accommodate cold room facilities.
Apart from being the main office and a hub for East and South Asia, about 35 to 40 percent of EUROIMMUN's office is used for repackaging reagents and tools for China and other Asian countries.
As a global company with headquarters in Germany, the reagent labelling and instructions are printed in English as general worldwide standards. After the reagents are shipped to the regional office in Singapore, they will be repackaged.
Labelling and instructions will be reprinted in accordance with the respective countries' local languages and needs before they are dispatched.
Robin mentions the present EUROIMMUN office is located on the ground floor near the entrance. This also speeds up the loading and dispatching of products that need special handling.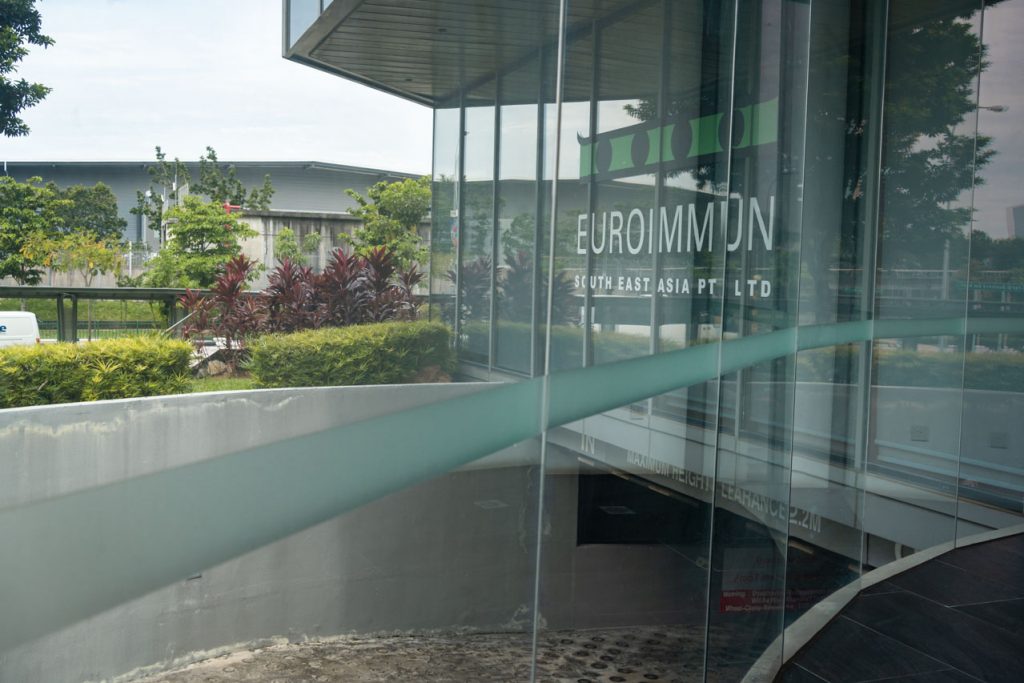 "Our previous location was not as ideal for these kinds of movement," he adds. "But over here, the business park has everything we need to meet our highly technical needs."
In fact, Robin recalls spending the entire month of March 2020 inside the business park.
When the local COVID-19 cases were rapidly rising, Robin was told to stay indoors. So, he kept himself in a residence near the office and only moved within the premises of the business park.
Robin believes Changi Business Park is nearly perfect for both work and leisure. "Apart from a cinema, I guess the area has pretty much everything."
The Global Hub
Both Rhenus and EUROIMMUN are pioneering their technologies in Singapore as they see the city as the hub of Asia Pacific. Singapore's stability and positive reputation allow them to generate long-term plans—to nurture local talents and make the city the heart of Asia.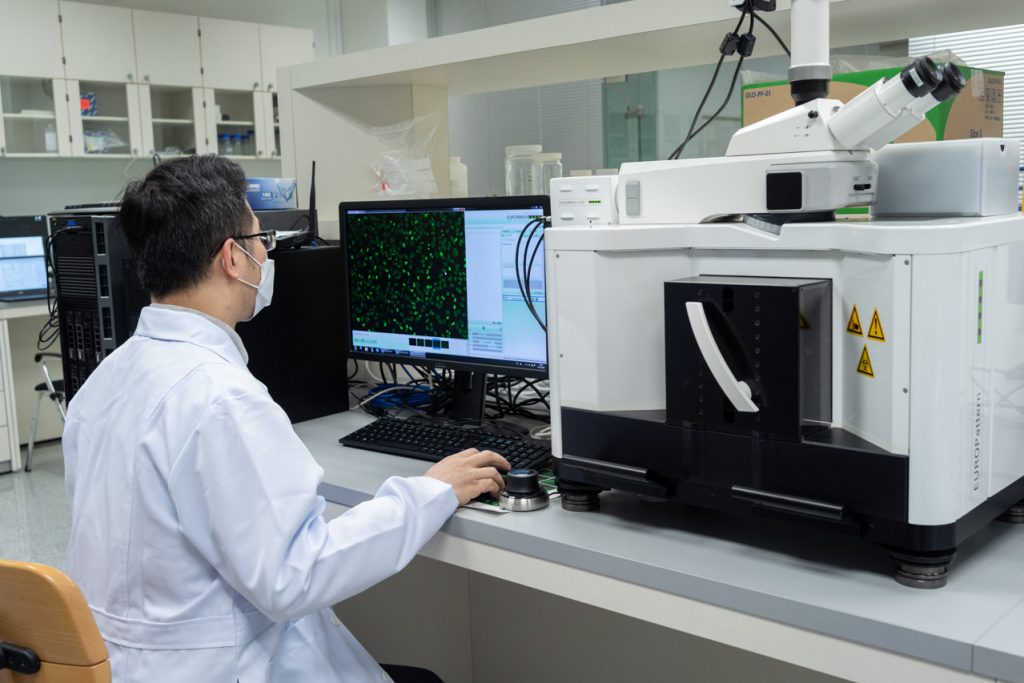 "The world is always changing," Joachim says. "Singapore is one of the few that has been very consistent and stable in terms of its business environment and policies."
Joachim especially admired Singapore's strive to become the city of the future. For Robin, he believes it's the city's multiculturalism that makes her special.
"I was originally from Hong Kong. While Hong Kong is also multicultural, it's still predominantly Cantonese and local Chinese dominated," he explains.
"In Singapore, her diversity is natural. You have people coming from all walks of life working together. This is something you hardly find elsewhere. This is the most fascinating part for me."
After speaking with both companies, I realised being first is not something that we can take for granted. Most of the time, there needs to be ample preparation and effort from many individuals to make a "first" happen.
More importantly, they need to be nurtured in an ecosystem with the right facilities. As Joachim mentioned, it would be meaningless for RheGreen to take place in a space that's disconnected from the world.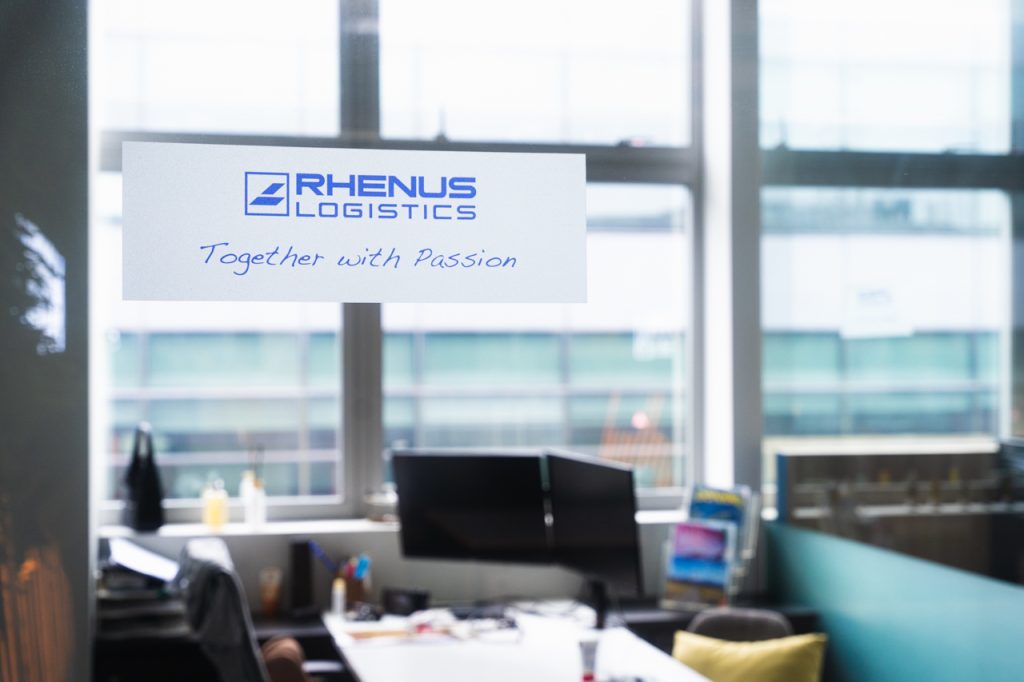 Likewise, EUROIMMUN will never be quick enough to devise diagnostic tools needed in times of public health crisis if they do not have the space to repackage and dispatch their equipment locally.
It's a pity that history did not document how Captain James Franklin managed to arrive at his "first". Changi had probably inspired him in some ways that he decided to name the area after himself.
This will not be repeated in EUROIMMUN and Rhenus—both are actively documenting and sharing their work to continue creating more firsts.
---
This article was brought to you by CapitaLand. As one of the largest private commercial, retail and industrial asset owners, CapitaLand offers top space solutions that meet the diverse needs of business professionals, including a wide selection of workspaces at Changi Business Park.
If you haven't already, follow RICE on Instagram, TikTok, Facebook, and Telegram. If you have a lead for a story, feedback on our work, or just want to say hi, you can also email us at community@ricemedia.co.