Since GE2020, and the WP's victory, Sengkang has turned into something of a meme. Less concrete-and-rebar town. More of a metonym for political change, democracy and all that good stuff.
To borrow a 40-year-old phrase from televangelist Billy Graham, Sengkang can now be thought of as an 'Antioch', from which our newly-resurgent opposition will spread its gospel.
Depending on who you side with, this is either the greatest thing since sliced bread, or a cause for serious 'soul-searching'.
The reality, however, is much more banal.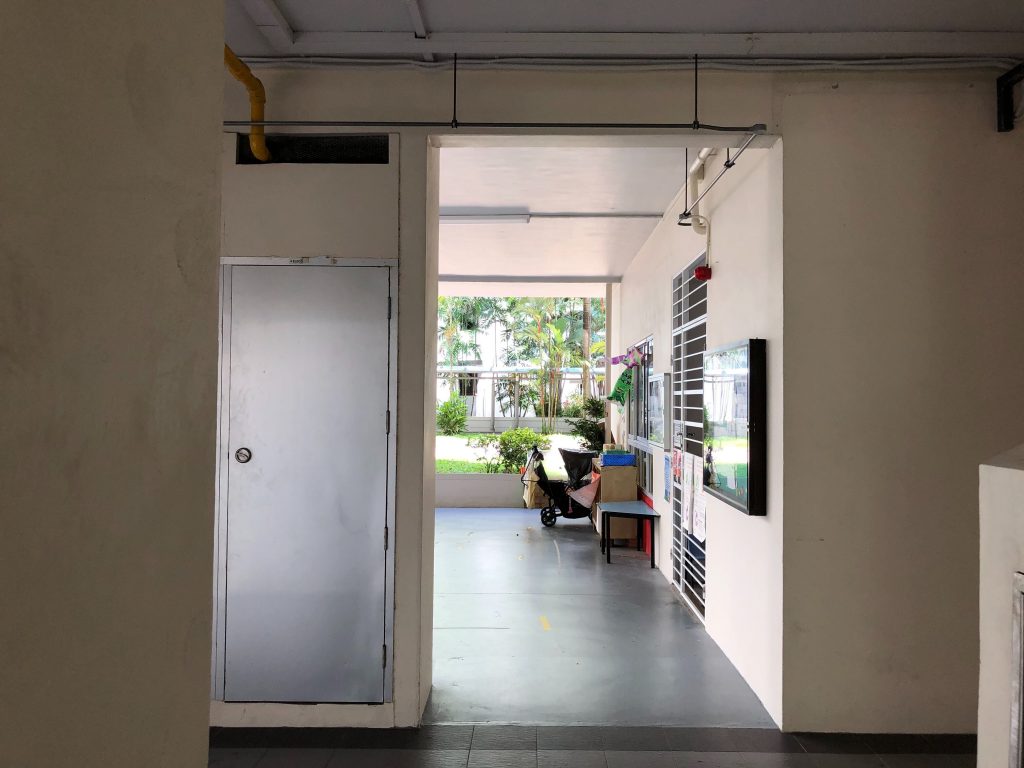 The name Sengkang is supposed to mean 'prosperous harbour' in Chinese (盛港). Once upon a time, there was indeed a fishing port on the mouth of the Serangoon river—the eastern boundary separating Sengkang from Tampines-Pasir Ris.
However, if there's any trace of a nautical past, I certainly did not find it on my lengthy walk around the GRC. Nor could I dig up anything online but old photographs and fragmentary anecdotes. All that remains of its seafaring history—as far as I can tell—are the Condo names. There's Bellewaters, Treasure Crest and Riversound; as well as Esparina, which sounds vaguely watery even though it's pure gibberish. (rhymes with marina, eh?)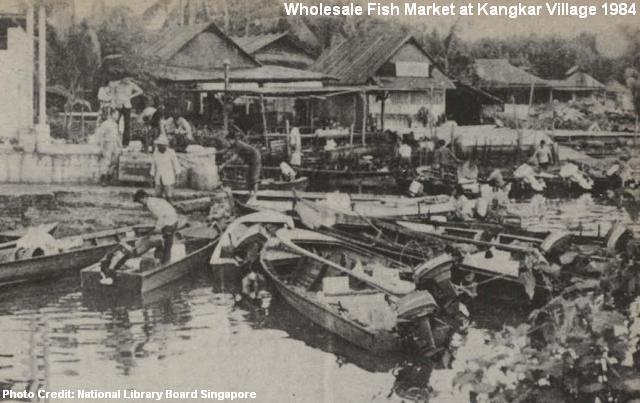 I pity the marketing team and the estate agents. Beyond the presence of water and future profits, there is really very little to recommend the town. There are neither famous schools ('Every school is still a good school'), nor famous hawker centres (Kopitiam Square, anyone?), nor any remarkable public spaces of any description (i.e. Your Chomp Chomps or City Plazas).
The estate is not close to town like Bidadari, nor does it boast access to East Coast Park in all its windy glory.
Indeed, even the names of the individual wards seem to come from nowhere, from outside history. Of its 4 sub-wards (Compassvale, Anchorvale, Rivervale, Buangkok), only Buangkok (万国) makes any reference to its own past—as a the site of a rubber plantation company of the same name.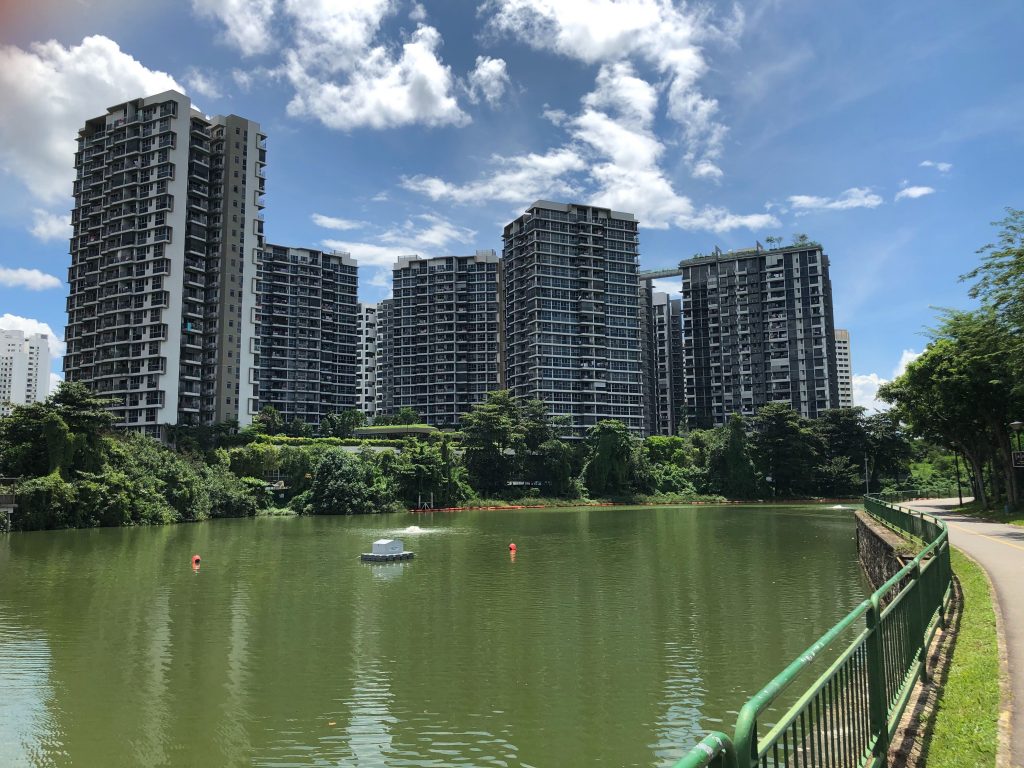 In fact, the town is positively ghostly. From one end of the GRC to another, I walked past nothing but one empty void deck after another, playgrounds waiting for children, and enough multi-storey car-parks to house the entire Grab Armada.
Isn't it supposed to be WFH forever? Where are all the hawker centres or mama shops? What happened to all the young families? This is, in fact, one of the most common complaints about Sengkang: The lack of community spaces. One friend bemoaned the fact that there was no hawker centre within walking distance for the first ten years of his existence in Sengkang.
I feel his pain. Even the layout of its HDB blocks adds to this sense of eerie alienation. Unlike the older slab blocks with enough space to play a proper game of soccer, Sengkang is made up almost exclusively of 'point blocks' which twist and pivot and devour themselves, so you can never quite tell where you are, and one rectangular pillar leads to yet another.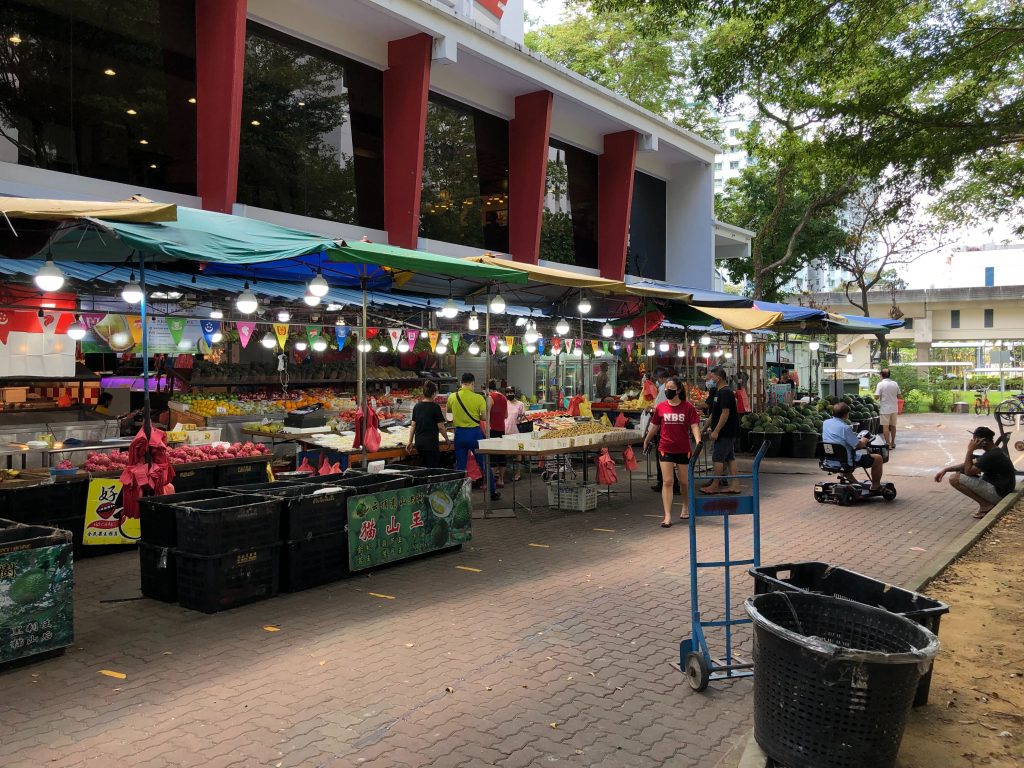 This is, of course, not to say that Sengkang is without amenities. Chief amongst which are the two riverside parks which form the eastern and western edges of the GRC proper. If you walk maybe 1km east or west from the MRT/Compass One, the concrete jungle opens up onto what my friend once sarcastically named 'The Punggol Riviera'. (a.k.a also 'The Venice Of Sengkang'–his words, not mine)
The west is Sengkang Riverside Park. The east is the Serangoon Park connector. Both are wetlands with plenty of fauna, complete with joggers, cycling tracks, shelters, benches and enough lush greenery to give Punggol or Pasir Ris a run for its money. Even on a Monday afternoon, there are local joggers, as well as cyclists whose pink-ish shoulder skin suggest that they've pedalled from further afield.
Nor is the town short on facilities of a less-natural nature. Aside from its main mall, Compass One, Sengkang also boasts two smaller malls—Rivervale Mall and Rivervale Plaza—with your usual supermarkets, food courts and hardware shops. Its community centres also over-compensate in a huge way. Sengkang Swimming complex is the closest thing to Kallang, outside of Kallang. There are slides for children, playgrounds and an indoor olympic pool for laps in the shade.
Next to it is a huge hockey stadium, and more importantly for everyone, McDonalds.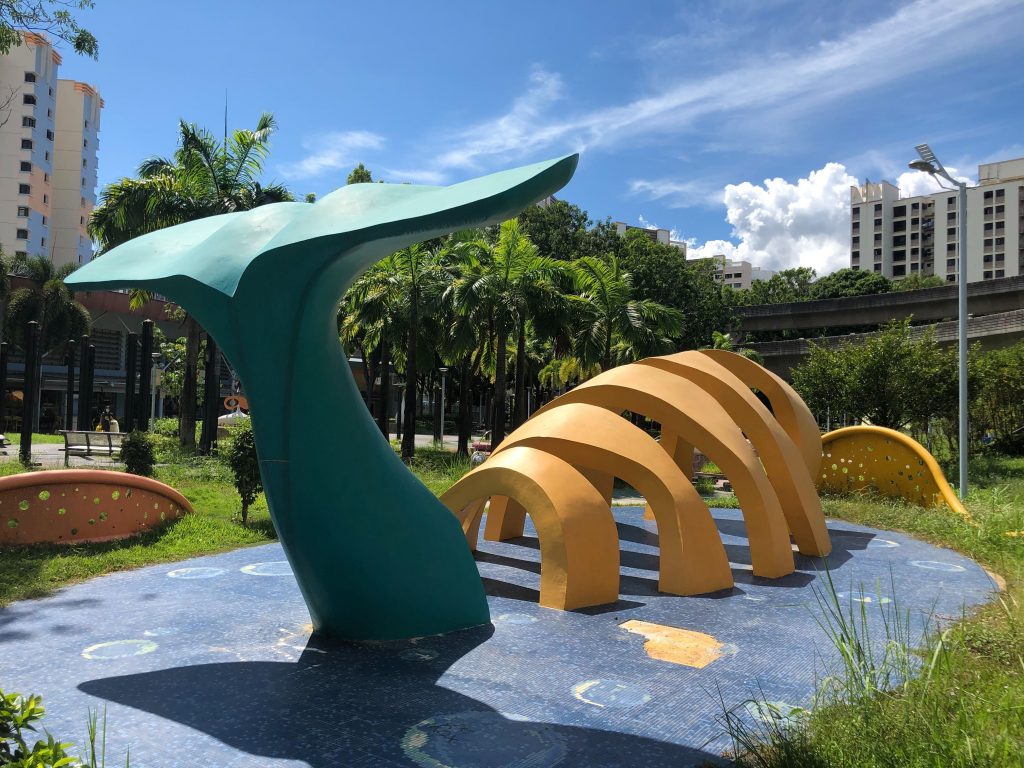 However, there is a quietness in Sengkang not present in say, Bedok or Ang Mo Kio. There are few mama-shops below the blocks, even fewer fruit stalls with durians to behold or Malay barbers with chairs lined up outside (social distancing before social distancing). The hustle and jostle of your usual neighborhood hubs is strangely absent. Everything is very well-planned–perhaps just a little too well-planned for its own good.
Only the PMDs rushing about disturb this well-manicured sense of nothing.
Part of this is probably because Sengkang is not a 'mature' estate. Instead, it is populated with young families with children, or else childless couples grinding it out for a few more years. However, I think it also speaks to something a bit deeper than the usual estate agent apology of a 'new town': the limitations of engineering.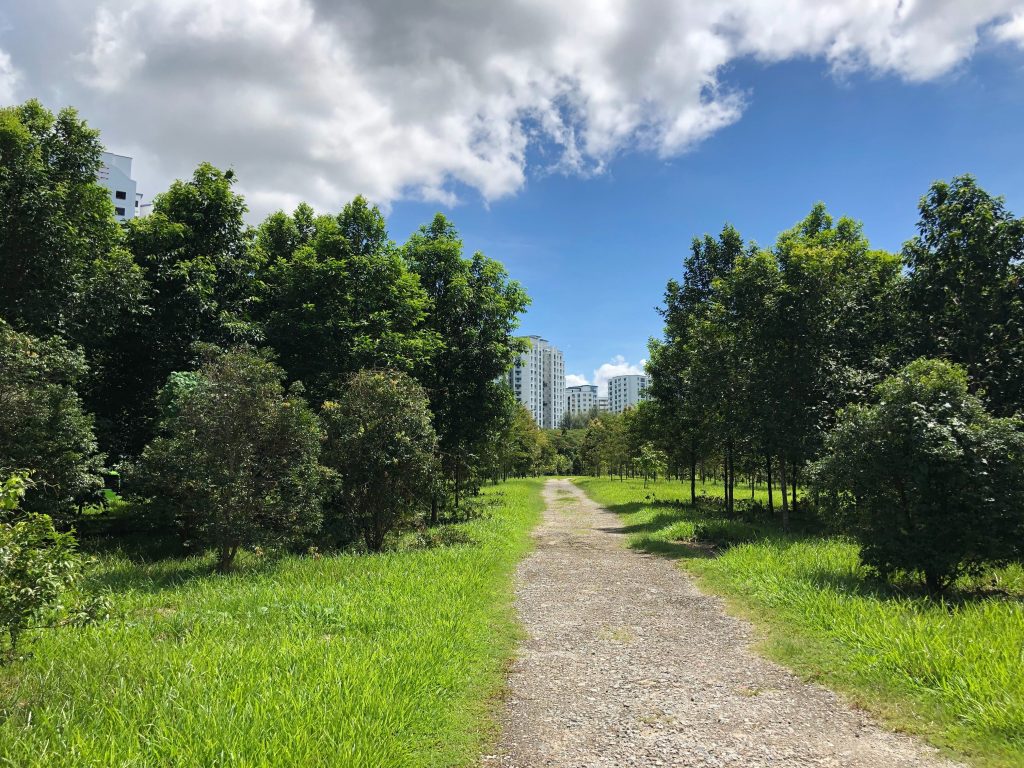 For the longest time, Singapore has believed that connections can be engineered, willed into being through sheer fiscal expenditure. LRTs. Sports hubs. Community centres. Sheltered walkways linking every block to every other block.
But if new towns like Punggols and Sengkang can be seen as an example, it takes more than construction projects to create a community. Material amenities—however impressive—are no longer enough to bind. That's the sense I got as I walked from Anchorvale to Buangkok and back again—each turn and corner resembling the one before. Whatever it is, it's no longer enough.