Being a migrant is its own language—it's difficult to put into words the experiences that come with moving to, and working in, a foreign country. This year's Migrant Workers Photography Festival, Moving, gives migrant workers a public canvas to articulate these experiences.
The 12 finalists, selected from the 131 submissions received, range from a 28-year-old crane operator from India to a 45-year-old foreign domestic worker from Myanmar, and their photographs interpret the theme of moving in a myriad different ways. One series consists of brilliant nightscapes with light trails created from long exposures; another sees a best friend posing off-kilter in hyper-stylized frames.
And then there's the beguilingly simple series of three photographs: close-ups of two pink flowers and some leaves in water. "Flowers and leaves in the stream", is all its description has to offer… this one's a personal favourite.
See a preview of the exhibition below, and experience the rest of it from 4-19 September at Objectifs, a visual arts space in Bras Basah.
---
Moving subjects – series of four photographs by Cruz Jhon Carlo Manayao, a 30-year-old construction site engineer from the Philippines.
Jhon started taking photographs during the lockdown, learning from YouTube videos. He says that it was a time where he had depression and insomnia, and photography was a way to help him relax – hence the late-night photographs.
In his own words:
"I see a lot of families gathering there having fun, makes me miss my own family.
Usually when i see those photographs i sometimes cry – i remember my two kids
Those photographs – family – very precious for me – it's not just photo."
Supporting my best friend – series of five photographs by Rini Nurhayati, a 36-year-old foreign domestic worker from Indonesia.
Rini:
"I have a bestie she is really photogenic and really active.
I just want to support her like she want to be…
She want to be super modeling on photography."
A Job Overseas – series of five photographs by Rachelle R. Julian, a 46-year-old foreign domestic worker from the Philippines.
Rachelle has been working in Singapore for 13 years. Her employer treats her like family, and is very generous. She says that her photos of Kusu Island, like the one of a man cleaning the beach, is a reflection of her own life here as a foreign worker: "It's hard work, there are sacrifices to be made… we just walk away without argument from people who look down on us."
But she adds that she's at the beach, seeing the beauty of nature, all the loneliness goes away.
Rachelle:
"Travelling overseas may be glamorous for some.
But for us, it is work; endless and relentless.
Like the sea, constantly bringing in rubbish with each tide.
Slowly, but surely, eroding the shoreline. Tiring."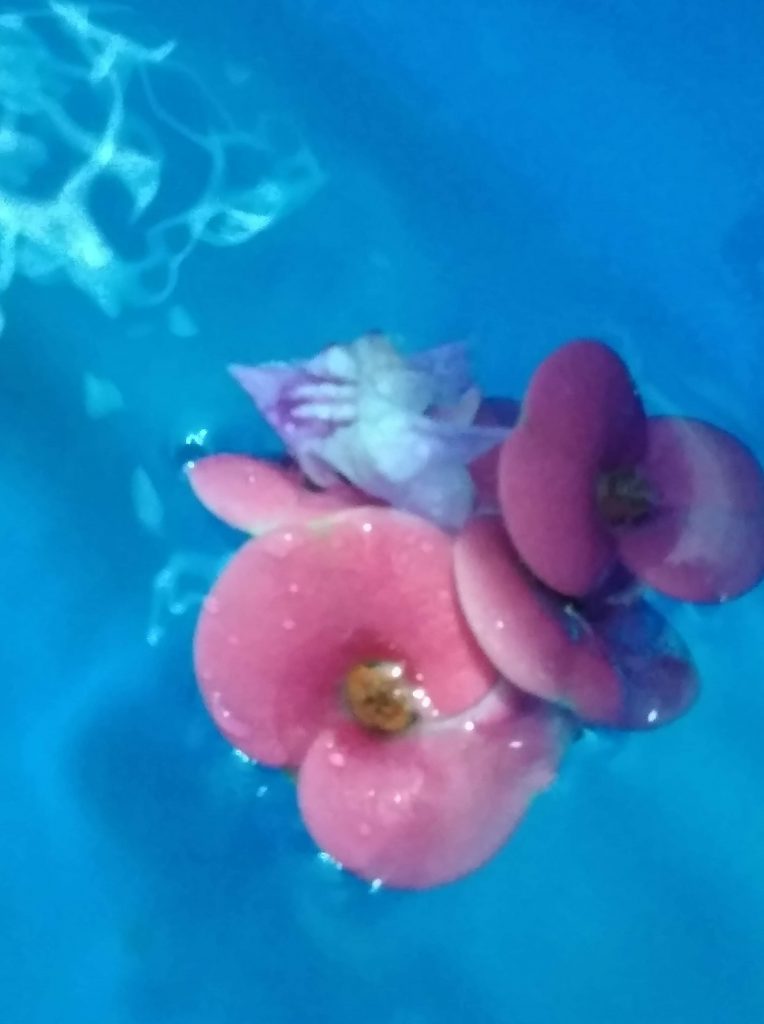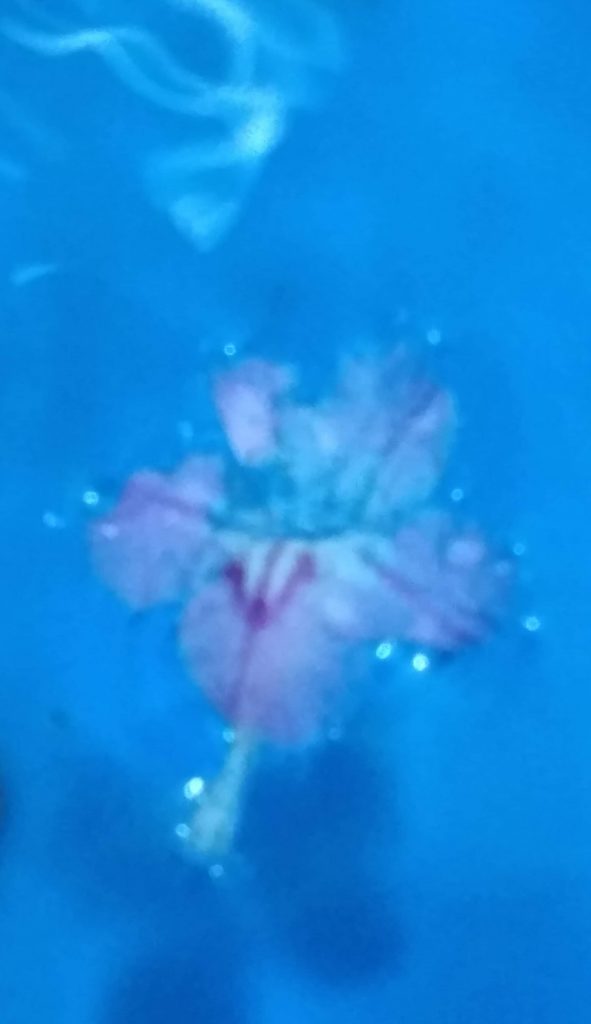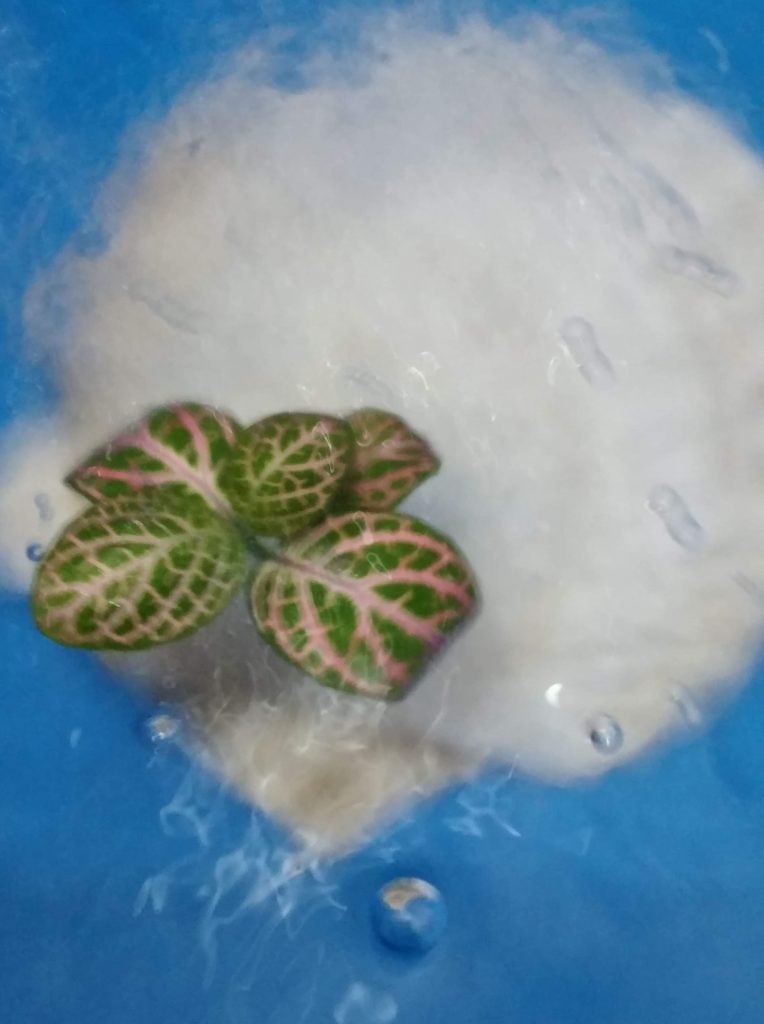 Moving – series of three photographs by Khin Cherry Htwe, a 45-year-old foreign domestic worker from Myanmar
Cherry likens Singapore to a stream. Unlike the sea (other countries), it's safe, peaceful, and it helps them (migrant workers) reach their goals. She is very happy to be a finalist in this festival because although she'll be going back to Myanmar next year, her photos "will be in Singapore forever".
Cherry:
"My photos mean
in Singapore (the stream), all migrant workers (flowers and leaves)
are moving towards our goals, dreams and destinations."
---
Moving, the 2nd Migrant Workers Photography Festival, will be happening at Objectifs (Lower Gallery and Courtyard) from 4-19 September. The finalists' images were judged by award-winning photographers Xyza Cruz Bacani (Philippines) and Alecia Neo (Singapore). Follow MWPF on Instagram and Facebook for more details.