Top image: Anwar Ibrahim / Facebook
Anwar Ibrahim was announced as the 10th Prime Minister of Malaysia just last Thursday (Nov 24). But not without an intense run-up for GE15. 
It may seem like things were caught in a fragile drama in the days leading up to the final announcement, with Barisan Nasional in the middle choosing between Dato' Seri Anwar's Pakatan Harapan and Muhyiddin Yassin's Perikatan Nasional.
The dramatic events might seem confusing to you if you're not Malaysian. So here's a crash course on the main Malaysian political parties. Pakatan Harapan (PH) is seen as a more moderate party than Perikatan Nasional (PN). The Malaysian Islamic party, PAS—accused of extremist elements before—forms the largest block in the PN coalition.
Other parties in the PN coalition include the Malaysian United Indigenous Party (BERSATU), Homeland Solidarity Party (STAR), Sabah Progressive Party (SAPP), and Parti Gerakan Rakyat Malaysia (GERAKAN).
And then there's Barisan Nasional (BN), the undisputed party ruling the country right until the last General Election (GE14) in 2018. They lost when PH teamed up with Tun Dr Mahathir Mohammad's newly formed political party, BERSATU, and won.
This led to the highly-publicised arrest and subsequent trials of one Dato' Seri Najib Razak and his involvement in the 1MDB scandal.
Then in Feb 2020, a month before the pandemic hit Malaysia, the Sheraton Move happened. The Sheraton Move was named as such because defecting politicians from Anwar's Parti Keadilan Rakyat (The People's Justice's Party) gathered at the Sheraton Hotel to meet their new partners—the parties that would go on to form Perikatan Nasional (PN), which ultimately ended PH's rule.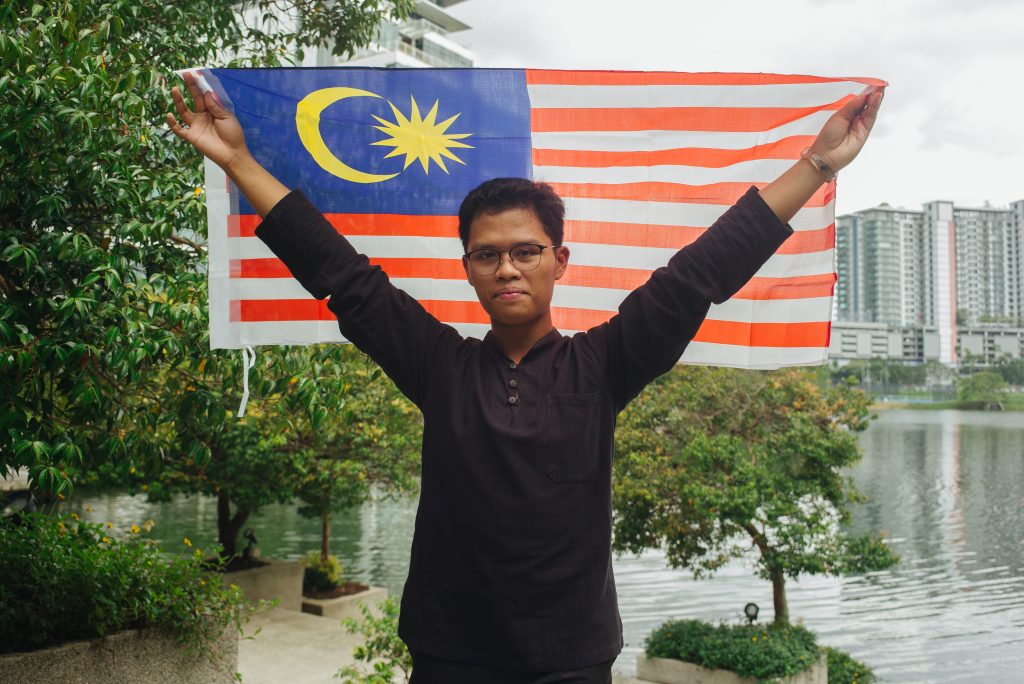 Tan Sri Muhyiddin emerged as the new president of BERSATU and became Malaysia's first PM during the pandemic, ousting Dr Mahathir, who was forced to resign from his own party.
Lockdowns were introduced; a state of emergency was issued. With Parliament effectively dissolved, Malaysia came under the control of a special committee of which Muhyiddin was the head.
Who Has the Numbers?
In politics, elections are won based on the majority and can signify the extent of so-called support. 'Can' being the operative word here.
Anwar knows this all too well. He has learnt from past elections—you can't be premature with declarations of victory. In the past, he jumped the gun and announced way too early that he had "the numbers" to be elected.
This time it was different. Rewind back to when the results were announced, at around 3 AM in the middle of the night last Saturday, Nov 19.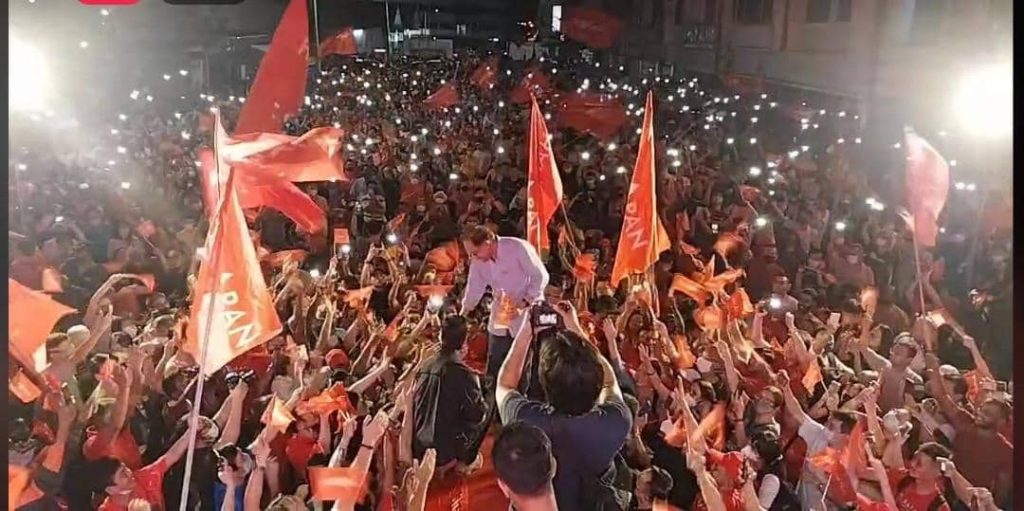 Muhyiddin (or 'Abah' as he's more endearingly referred to) immediately organises a press conference to announce that PN will be forming a coalition with other parties who won lesser seats. These parties include BN and their Borneo block of Gabungan Parti Sarawak (GPS) and Gabungan Rakyat Sabah (GRS).
Abah is adamant that PH will not be included. "I have the numbers," he insisted, referring to Statutory Declarations (SD) signed by those other parties' MPs.
"I have the numbers." Sounds familiar?
Almost 24 hours later, Anwar, looking worried and slightly worse for the wear, announced at his own press conference that he had the numbers—though not directly nor explicitly. Instead, he said that, based on the number of majority seats PH has won (82 of the 220), they should be the ones who decide who to form the next government with.
Some have interpreted this as Mr Anwar's lack of confidence that BN would cooperate with them, especially after Abah's "I have the numbers" announcement.
He then reiterates his hope for the rakyat to achieve stability. He advises Malaysian citizens to stay calm and to let the process of democracy work before heading to a barbershop for a late-night haircut.
Say No To Frogs
Things started to take a turn for the unexpected over the weekend of Nov 19. Leaders from various political parties who won seats were reportedly meeting in hotels around the city, possibly negotiating the details of a coalition.
In Malaysian politics, coalitions are necessary. Party members aren't allowed to switch parties due to the anti-partying hopping law enacted on Oct 5 2022, just five days before Parliament was dissolved.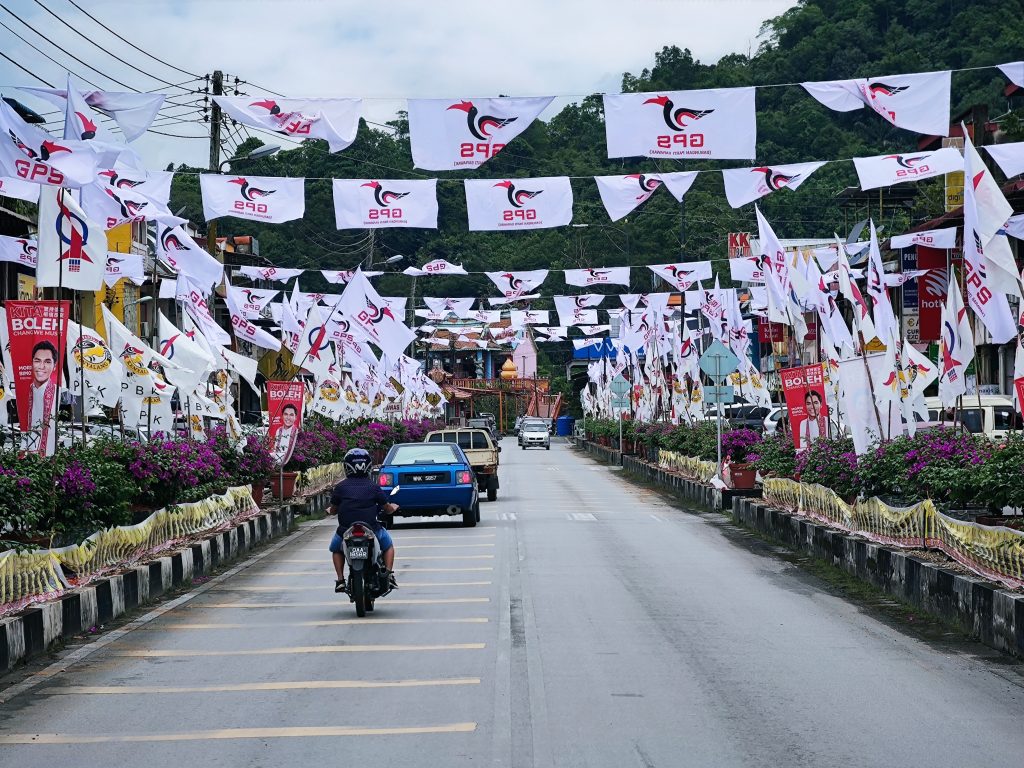 Before this, Malaysian politicians were infamous for 'party-hopping' to join winning parties post-elections. The practice was so rampant that the general public labelled party-hopping politicians as katak (Malay for frogs). In fact, party-hopping led to the collapse of the PH after the last elections.
The newly enacted bill forbids politicians from jumping parties on a whim—politicians who do this will automatically lose their seats. The law prevents MPs from being bought over and hopping to another party to form a government.
All that was left was for BN chairman, Ahmad Zahid Hamidi, to decide which of the bigger parties to support. Of course, being a reformed BN in a PH government seems better than being a minority Malay party in the ultra-right-wing Malay (Bersatu) and Islamist (PAS) coalition that is PN.
Many Malaysians could not believe their eyes as PH and BN members gathered at a hotel for a meeting on Nov 21. Even the Malaysian Chinese Association (MCA)—probably not part of the script—didn't believe it. MCA President Datuk Seri Wee Ka Siong flat out said there were no discussions with PH even when there was a crowd of PH MPs and advisors at the hotel.
MCA, along with the Malaysian Indian Congress (MIC), are vital components of BN with UMNO (United Malays National Organisation). But MCA and MIC would be irrelevant in PH's multicultural mix of parties. They were likely relegated to the sidelines during discussions between UMNO and PH.
Amidst this politicking, a movement headed by UMNO strongman/former defence minister Hishammudim Hisham and dark horse Khairy Jamaluddin (who lost his seat in Sungai Buloh) joined the chorus of opposition to the PH-BN pact, calling for the resignation of their party's president, Ahmad Zahid.
UMNO has traditionally opposed PH longer than PN has existed. But this would not work, as another by-election would be in the works if UMNO splits at this point. A by-election would not guarantee a win for the re-contesting candidate.
Like Watching a Movie
On Tuesday morning (Nov 22), after an audience with the King, Anwar and Abah emerged quite differently from election night. Their respective press conferences displayed a reversal of power.
Anwar held his press conference almost immediately after exiting the Istana Negara. Not many PH members were with him on stage, but that's okay—they were somewhere else, working with BN. The PH-BN Perak government state had already been formed a day ago, and now Pahang's state government was quickly firming up with PH and BN. The formation of the state governments was an indication that the PH and BN pact was happening.
Mr Anwar, now all smiles and politely joking with the press, reminded them and the rakyat to keep calm and respect the King's wishes. He seems happy. Maybe a few hours of sleep and that haircut revitalised him? Not quite.
Abah held his press conference about an hour later. In stark contrast to Anwar, Abah waved around the Signed Declarations of several non-PN MPs that he claimed to have backed him and PN. It supposedly gave him the required numbers to form a government.
Abah is surrounded by concerned-looking supporters from the component parties of PN during the press conference. The stakes are high for everyone, and it was apparent on their grim faces.
Abah appeared irate. He knows that his tenure under the pandemic will be under scrutiny if PH wins, what more with the RM600 billion budget he spent. 
Some netizens remarked how Abah spoke in a way that was disrespectful to the King. He said the King offered PN the option to form a unity government, but they rejected it on their clause of 'No Anwar, No PH.'
In a moment of weakness, his arrogance was on full display for all Malaysians to see.
PN, now scrambling to find out who their true allies are in BN, if any, are stuck. And what's more ironic is that Abah has now shot himself in the foot with the infamous "I have the numbers" spiel.
His declarations were only valuable if all or most BN MPs agreed to switch the plan. That was not going to happen with Zahid as party president. Internally for BN, this would cause the party to cave in as MPs would have to defend their seats in by-elections.
The night before Anwar was named PM, PN tried to bargain again with BN, this time at the Saint Regis hotel. The smaller factions in BN—like the Malaysian Chinese Association (MCA) and certain BN MPs were unhappy, as they didn't have much of a say or a place in the government being formed.
But they are silenced by Jamal Yunos (a flamboyant mouthpiece of BN who once showed up in a bathing towel in front of Selangor Water's office to protest water cuts) and several other prominent members who call out the mutiny. BN, mainly made up of UMNO (the original centralist Malay party that ruled the country for decades before GE14), is going through a metamorphosis whether they like it or not.
Jamal tells MCA that they only won 2 seats out of the over 40 contested, and they did so only with Malay votes. "Look at yourself in the mirror [before calling out the failure of Zahid]," he tells the Chinese component party. BN's top legal mind, Azalina Othman, constantly tweets reminders of the Anti-Party Hopping bill.
And what did Anwar do? Well, he went to watch a movie and then he gave popcorn to reporters. Is this a sign? Am I missing Captain Obvious here?
All Cards Opened Now…
On Nov 24, 1:30 PM, PN announced that they would fulfil the King's wishes and form a unity government. But with whom? They did not say, but we know—based on UMNO's public backing of PH—that there is no other coalition they could be referring to except for PH. Is PN just trying to save face at this point?
Abah did not make this announcement. He left it to PN secretary-general Hamzah Zainudin because if Abah said it himself, he'd look like a cow on its way to being slaughtered. It was too late.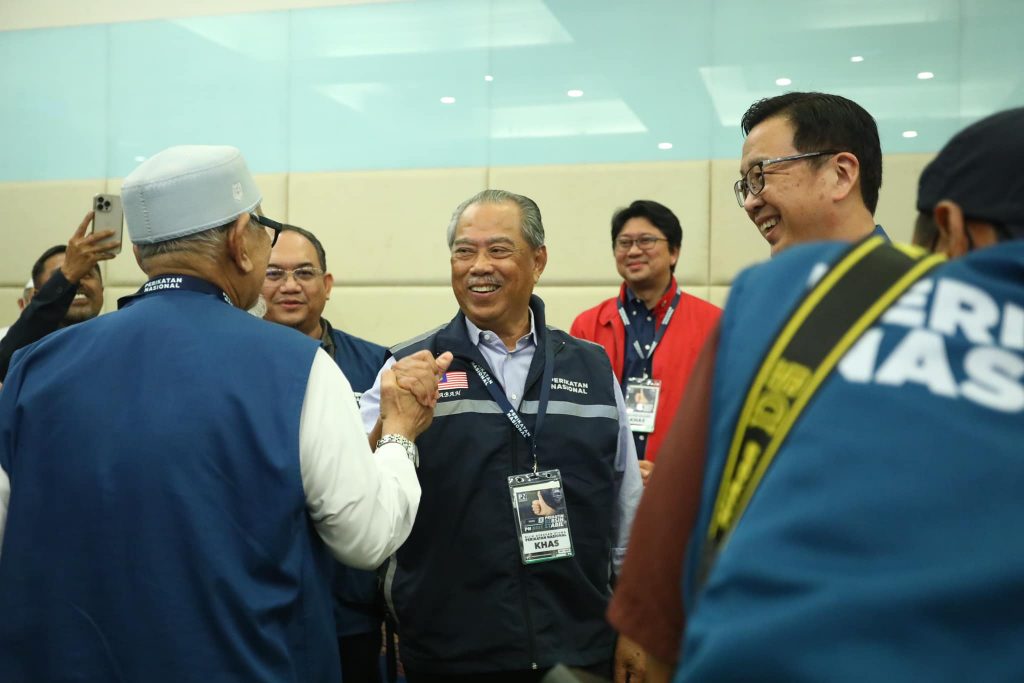 The events effectively revealed PN's not-so-secret campaign of hate. From TikTokers posting videos about being prepared for a repeat of the race riots of May 13 to other bits of misinformation, fake news, and hateful propaganda, now voters on both sides were scared of what could happen given that PN had been fanning the flames of racial tension before and during their election campaign.
The true character of PN's political nature was slowly being revealed as their support, both from the public and allied MPs dropped. Game well played.
About 10 minutes later, at 1:45 PM, Anwar is announced as Prime Minister by the King after a meeting with the Royal Council of Malay Rulers. A statement issued by the palace said: "His Majesty reminds all parties that the winners do not win all and the losers do not lose all. Thus, like how the frog and the kiambang (water lily) are linked, reach out to each other to close ranks again among all the members of the Dewan Rakyat for the future of our beloved country."
Did anyone see this coming except for those in the know?
I'm just happy that almost all the counters on the Malaysian stock market, Bursa (except Abah-related counters, of course), are green. Not just alcohol or gambling-related stocks; ALL of them, from the blue chips to the penny stocks and the Ringgit too. They are all going up, despite those in PN saying that only sin-related counters (alcohol and gambling) are doing well.
All I can say is, ini kali lah!
---
If you haven't already, follow RICE on Instagram, TikTok, Facebook, and Telegram. If you have a lead for a story, feedback on our work, or just want to say hi, you can also email us at community@ricemedia.co.