Top image: Inga Seliverstova from Pexels
On any typical night, Singapore's premier nightlife destination, Clarke Quay, and its surrounding areas would be buzzing with life. Revellers fill up the streets for one last rendezvous​​, bouncers stand arms akimbo outside the clubs, bartenders shake up the perfect cocktail, and DJs invite all to the dancefloor with their thumping beats.
And then, without any warning, the pandemic happened.
The plug was pulled. The music stopped. The clubs closed. Nightlife came to an absolute standstill, and suddenly, we're living like in Bomont, the fictional small town in Footloose where there's a ban on dancing.
Today, the days of an after-work party—as nightlife regular Kevin Ho puts it—" sure does feel like a lifetime ago."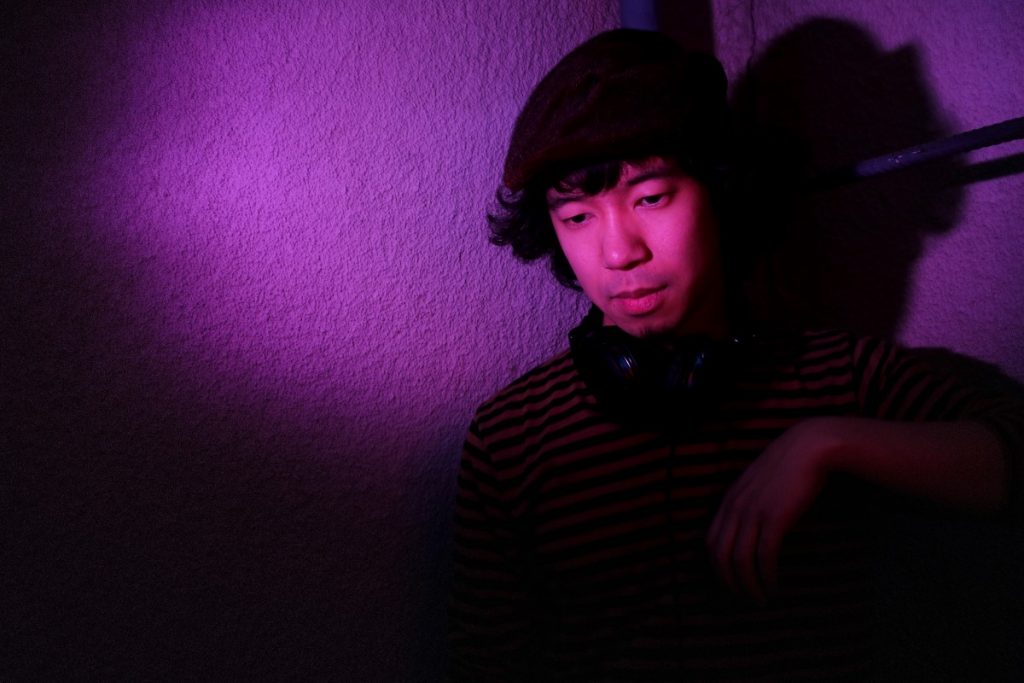 Relying on nightlife
Like many others, the advertising copywriter and founder of music publication Life In Arpeggio relied on nightlife as a routine.
"On a good night, I'd get a few drinks in and head over to a club afterwards where I'm allowed to let go, make connections, and, if I have the stamina, get lost in the music till the sun comes up."
"The format of nightlife amplifies this universal appeal of music—breaking barriers and unsheathing true selves in a dedicated environment. I would confidently say that nightlife is how I truly found myself," he shares.
And Kevin isn't the only one. "For queer people like myself, nightlife allows us to find our family, feel seen, and be our unapologetic selves," says Sam (not their real name).
According to them, the twilight hours give them a certain liberation they wouldn't get at any time of day. The nightlife scene allows the dancer to express their genuine self through their unconventional art—their intricate movements, colourful ensembles, and cordial interactions which border on coquettishness. While the daytime crowd would frown at them, the night and its owls would embrace them in camp merriment.
More than just a place to lose all inhibitions and discover oneself, the nightlife is also where money can be made past midnight.
Besides showcasing their creativity, Sam's art also helps generate income for themself. "I would regularly perform at a club or an event and make money out of doing something I love. Personally, I prefer this to most of my previous daytime jobs, which had me working like a robot."
Matty, a former bartender at the now-defunct retro arcade bar Nineteen80, also sees the economic significance in nightlife and adds, "It provided jobs for us locals and side income for part-timers."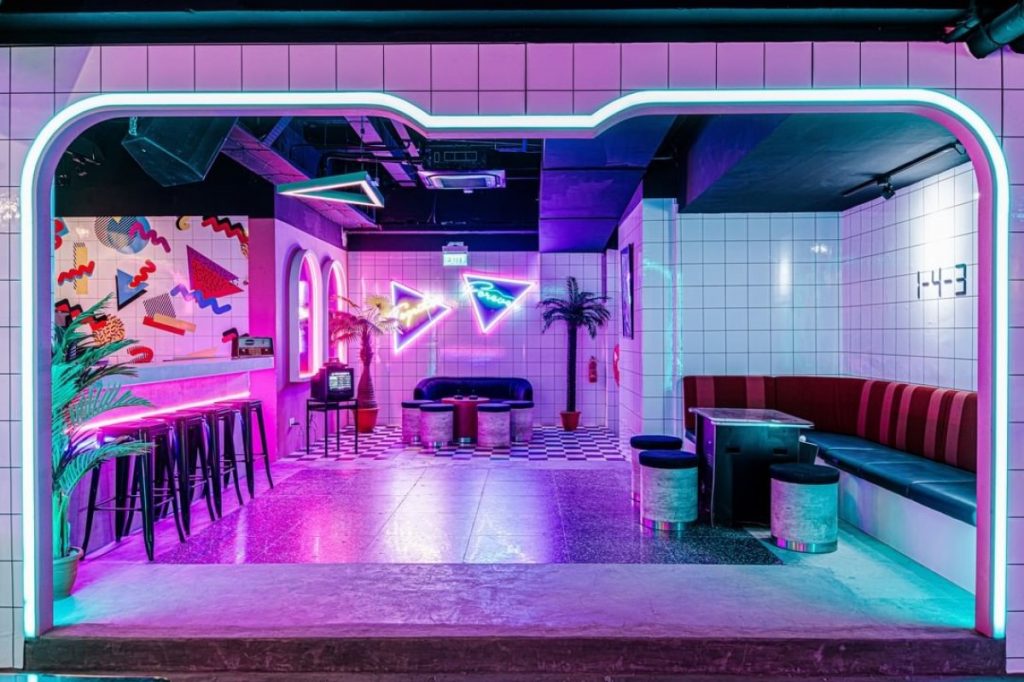 The shutdown beatdown
It's been well over a year since many businesses were forced to shut down indefinitely. Some didn't even stand the test of time. And as if the nightlife industry hasn't met its fair share of ebb and flow in a city of flux throughout the years, it has been hit even harder by the pandemic.
No one feels its devastating effects quite like the people in it.
"It hindered my role as a music journalist as the pasture quickly turned into a desert," says Kevin. "It also impacted me personally since many of my friends are active participants in the nightlife business, with many of their futures now uncertain. I knew it was going to be excruciating. I just didn't know it was going to last this long."
Another person who didn't expect this long run was Matty. She was one of the few nightlife workers who experienced a whole rollercoaster ride with the shutdown.
Prior to the circuit breaker, Nineteen80 was closed for a massive facelift, extending its single unit to four. It only managed to reopen and operate for one weekend before the doors were shut once again.
"[I] was kind of disappointed that we couldn't work at [the] new space, but thought that the lockdown was a temporary measure, necessary to contain the virus," Matty recalls.
After almost a year of waiting, Matty finally had her chance of shaking up a cocktail or two at the newly renovated digs, which re-emerged from shutdown and pivoted as a snack bar. However, it wasn't long till it was finally game over for Matty and her colleagues.
Just last month, lifestyle group A Phat Cat Collective announced the permanent closure of Nineteen80 and sister bar Rails. Calling it quits doesn't just leave fans of the thematic concepts devastated but also leaves staff members perturbed, even when they have expected it.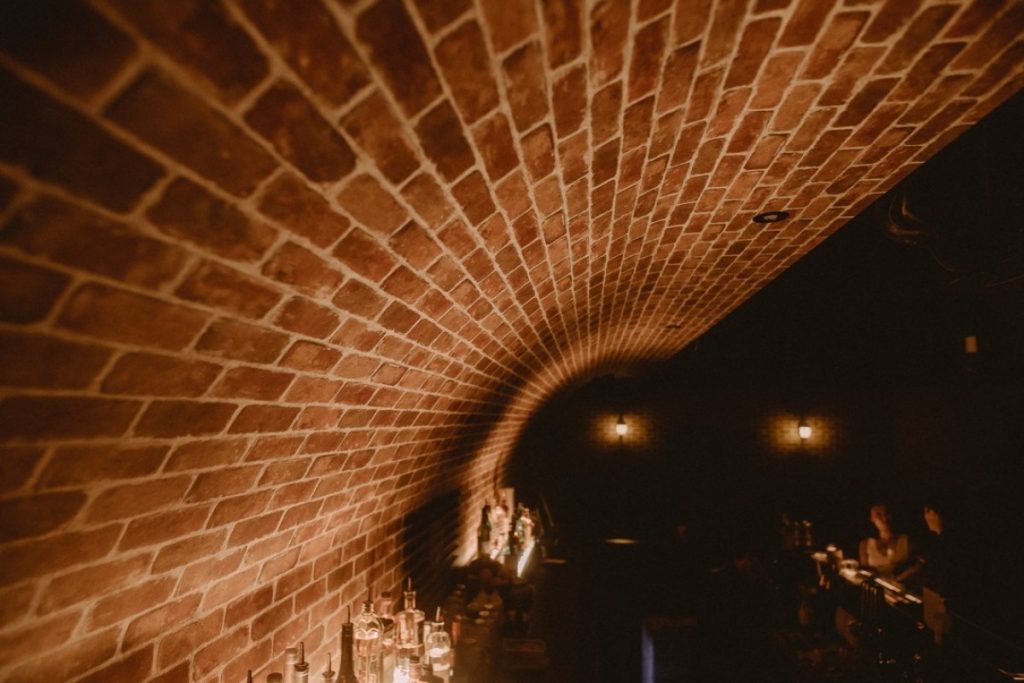 "It was like a funeral," Matty describes the scene when her employers broke the news. "Majority [of us] was crying. We couldn't believe and accept that Nineteen80 was really going to close. Honestly, I myself was holding back tears."
"Like many others, at the start, we [didn't] expect the pandemic to drag on for so long," she admits. "[We] didn't take any action as we assumed we would be taken care of."
"With all that uncertainty, who's to say we should quit the industry then and find another job? Every other job was affected by the virus. You don't abandon ship just because the waves got rough."
According to Matty, A Phat Cat Collective financially supported its staff as much as they could, including deploying them to different outlets in a bid for them to "earn their keep". Sadly, this wasn't enough to keep things afloat, leading to the untimely redundancy.
Besides the company's assistance, Matty also received extra cash from the GST Voucher scheme to help lower-income Singaporeans.
But "a few hundred" wasn't enough to sustain long periods of uncertainty. "Government grants were less than adequate. We still needed to eat; bills still needed to be paid," she says.
Currently, the former bartender lives with her family, whose jobs are in different industries that are not as severely affected as hers. Unlike Matty, they are still able to continue generating income by working from home.
While Matty is still looking for a new job, she shares with us that the "situation is still manageable for me given that I don't need to pay rent. Just help with some household bills."
"Fortunately, [my family isn't] dependent on me yet."
Changes and shifts afoot
On the other hand, Sam was renting a bedroom in a shared flat before moving into their friend's apartment a few months after the circuit breaker.
The nightlife shutdown had put a dent in their income which made renting almost impossible to continue.
"The pandemic took away my source of income," Sam shares. "It almost took away my sanity too. But with friends who are also in the same tight spot as me, it makes me feel like I'm not the only one on this rocky road."
In a span of 18 months, Sam has had two temporary jobs, including their current admin post, which "has nothing to do with what I love."
"Having to work different jobs and ones that you don't feel comfortable with feels like a chore. You're just working to survive."
While their love for performing remains ignited, their desire to survive in an expensive city like Singapore is even greater.
"Maybe I'll get to perform again one day, but for now, a change in career sounds like the best thing to do. Right now, I'm just thinking about security and income."
However, a career change isn't the final option for many other nightlife regulars.
"As much as one does not stay in the nightlife industry forever, one does not simply 'change industry'," Matty explains. "I think most of us [bartenders] would still be in the F&B industry. It has its pros and cons, but it is something that still excites me after all these years."
On the other hand, Juffri Mok is adamant that people will have to change and adapt for survival.
"A lot of us have pivoted out of nightlife, and some of us are already comfortable with our lives now," says the nightlife videographer and DJ.
Just like Sam, Juffri also experienced an industry shake-up. As after-hour events and parties remained dormant, Juffri had to halt his creative services.
"It has definitely affected my income," he shares. "But I'm thankful for my other skills out of nightlife that I can keep going during the pandemic."
It didn't take long for Juffri to be offered another opportunity out of the scene. Without hesitation, he immediately took it. "When life throws you lemons, you make lemonade!" he exclaims.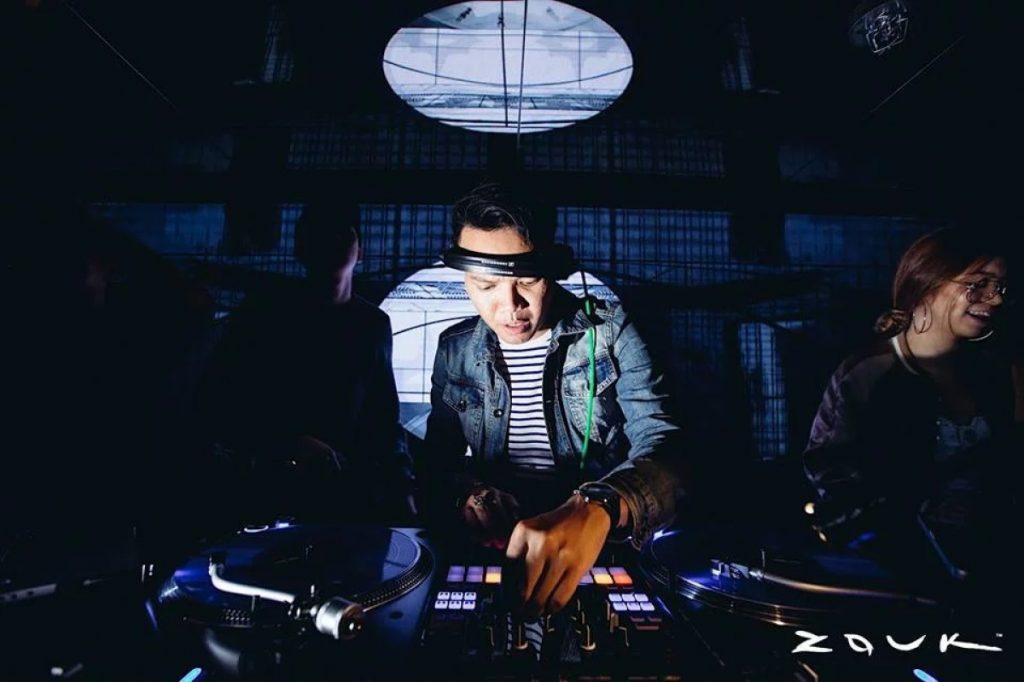 The effects on mental health
When asked to expand on his current job, Juffri declines to answer. Instead, he tells us about the volunteering work he has done with the mental health collective Calm Collective Asia as its Production Specialist.
He was also a guest speaker in an open conversation with three other creatives, where he shared his personal experience with mental health and the importance of normalising expressing feelings openly for men.
Unsurprisingly, the nightlife shutdown is one of the contributing factors that have negatively affected his mental health. "The lack of social interaction [has been] a bit of an issue [as] I have tons of friends in the nightlife scene," he says.
"Mentally, it has not been all too well. To me, DJ-ing is an escape, [it] brought me happiness. And being on stage was what I looked forward to every weekend back then, to play for the crowd, to see them smile and have fun."
But thanks to the internet, the music never really stopped for Juffri.
During last year's Circuit Breaker, he regularly performed his DJ sets for Zouk's online live stream, Zouk Digital. And with the extra nighttime he had, he took a nosedive in sharing his music on Tik Tok, reaching an even wider audience.
"I channelled my DJ sets and skills on my socials, mainly Tik Tok, which has garnered over 200,000 views and 50,000 likes!"
The DJ wasn't the only one who took things online. Many other DJs and nightlife institutions also hosted live streams to get crowdfunders to weather the financial ruin in the hopes of surviving amid the pandemic.
While it was novel at first, it became clear that nightlife isn't cut out for the 'new norm'. It's one thing to have a Zoom party in your tiny bedroom and another to be on the club dancefloor, surrounded by your friends and other giddy punters.
"As someone who constantly craves social energy, it's also difficult being limited in my group activities due to the persistent safe management measures," Kevin admits.
"When you're smacked with this 180-degree shift in your lifestyle, it's hard to stay grounded. To be frank, I'm still trying to find my footing and keep my mental health in check. But I take things one day at a time."
The social aspect of nightlife even carries on into the workplace. Matty reveals that the best part of working in a nightlife venture is camaraderie.
"A job would be a job like any other. But thanks to the bosses and my colleagues, they made the place homely and treated each other like family. We got through a lot together—including losing our jobs."
Clusters, reputation, and delays
With safe distancing, limited capacity, and the 10.30 pm closing rule, socialising is even harder now than before. But who's really to be blamed for the delay of nightlife?
As pointed out by Kevin: "Nightlife in Singapore has always been a misunderstood entity—commonly perceived as a hotbed of vice and debauchery with the presence of establishments like hostess bars and seedy massage parlours."
While us nightlife lovers see late-night culture beyond its hedonic habits, to the uninitiated, it is synonymous with the horrors of after-hour carnage: anti-social behaviour, petty crimes, and random ruckuses. And now, rule-breaking sits among them.
Since the COVID-19 (Temporary Measures) Act was passed, several rebels have been caught breaking the law. These incidents weren't just happening at sundown; some were caught in broad daylight at restaurants, coffee shops, and even in the streets.
However, all it took were a few bad apples to set the city back, propelling nightlife further into the abyss.
"The tragedy here is that this takes away the merit of legitimate nightlife businesses. The KTV incident was a notorious example of this," Kevin mentions.
Matty then adds, "The emergence of new clusters hit us [nightlife businesses] hard. Because of that, people were afraid to go out for some fun. We got lumped into the KTV category despite being a law-abiding place."
To remain open, many nightlife establishments had to temporarily pivot to F&B operations and comply with the regulations that come with it.
This includes placing CCTVs in all areas of operation, replacing opaque windows or doors with transparent ones, and removing any entertainment equipment such as pool tables, dart boards and karaoke machines.
As for the employees, they will have to take a one-time polymerase chain reaction test before working. Once the venue has passed all checks and receives a conditional permit from the Ministry of Trade and Industry (MTI), it can resume operations.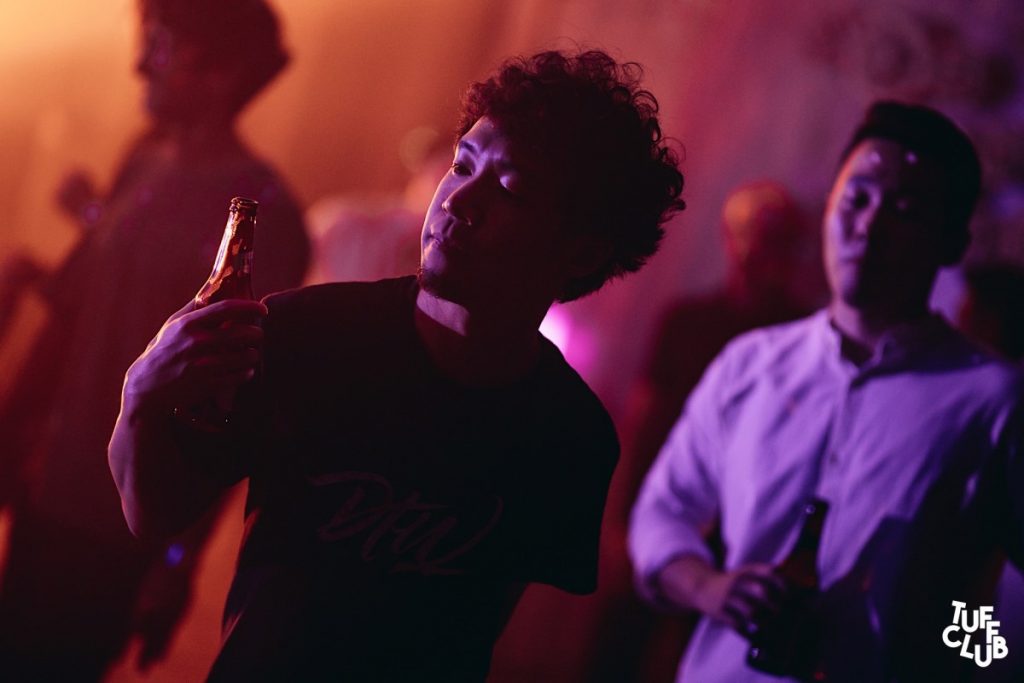 The cost small businesses pay
Not only are these regulations costly, but they also have detrimental effects on the owners of smaller businesses and their employees.
"They suffer financially and psychologically in a bid to adhere to the demanding rules, only for them to be switched recklessly whenever the authorities feel like it," says Kevin. "They are unnecessary scapegoats in the fallout of the KTV incident, and the additional damage done to the impressions of the general populace cuts deep."
He continues: "I can understand why nightlife was feared when the pandemic first reared its ugly head. But today, we are so much more prepared as a nation. We have one of the highest vaccination rates in the world. We can do our own tests at home. And we have infrastructure that allows us to trace potential spreads."
"If we are so unnecessarily terrified by minor criteria like standing at a gig or pushing operations by another hour, then we are never going to progress."
There's no clear-cut answer as to why other venues aside from the affected KTV lounges are paying the crude price to fix the actions of a few people. It all seems almost paradoxical—allowing businesses to operate and employees to work under draconian rules, which can be changed overnight due to rule-breakers.
While this adds salt to the owners' wounds, it's also unfair for those who have depended on these businesses for a stable income.
"We worry about having to keep our jobs and salaries, worry about our future and the future of the company," Matty tells us.
But could we really blame those involved in the KTV cluster for nightlife's troubles?
Perhaps we can change the public's sentiments on this. "To change this mindset, Singaporeans need to understand that nightlife encompasses a wide spectrum of activities that are safe, responsible, and regulated," Kevin notes.
"Food can be nightlife. Music can be nightlife. An F1 night race can be nightlife. A few bad eggs do not determine the definition of nightlife as a whole. Nightlife is fundamentally [a] culture, just like other aspects of the Singaporean social topography. [And] if Singapore wants to consider itself a first-world and cosmopolitan country, it has to be reflected in its city culture as well."
The importance of nightlife in Singapore
The late-night culture offers so much more than just hedonism. For some, it allows them to escape from the sterile reality. For others, it's an integral part of life where they form communities, evolve as an artist, and generate income.
Most of the people in the industry work for the love of the night, even if the financial rewards are precarious.
"As a culture within a tiny metropolis, it's small compared to its global counterparts. But this means that it's also a tight milieu, with countless influences and genres simmering in the melting pot. Every weekend was an education," says Kevin.
Besides the music, there's also the camaraderie that comes with it. "Its tight-knit structure also means that you have an inclusive community that looks out for one another, trying its best to help each other succeed and ensure that everyone has a good time," he continues.
Adding on to this, Sam shared: "If it weren't for nightlife, I wouldn't have found the brave space that led me to my found family and the courage to showcase my true colours."
"It has saved me from some of my darkest days—financially, socially and mentally. So while it's not important to some people, it is imperative to me."
"Nightlife and events are essential to most people here," Juffri observed. "We didn't know how important they were until they were gone. We have been craving for the scene to come back, mainly for the professionals whose life and income depended on the scene."
"[Besides providing] jobs for us locals and side income for part-timers, nightlife was [also] a place for people to have some drinks, relax, destress, go crazy which they are not allowed to do in their profession," Matty adds.
"For some, when they had a shitty day, we make them leave the place feeling less shitty or drunk enough for them to sleep better. Not every drunkard is a troublemaker."
Epilogue
Troublemakers may have given nightlife a bad rep. Still, if the authorities continue to use them to justify more rules and regulations, then another creative community in Singapore might find itself without a home.
"If there's one thing I've seen through the years, it's that nightlife, as a culture, is a resilient beast. It always finds a way to linger in the societal consciousness and get back up," Kevin reflects.
"That time isn't now. It might not be for another year. But when this country finally decides to give it a little faith, I'm confident that it will re-emerge with a fire that won't be extinguished," he continues.
---
If you haven't already, follow RICE on Instagram, Spotify, Facebook, and Telegram. If you have a lead for a story, feedback on our work, or just want to say hi, you can also email us at community@ricemedia.co.