Photography by Marisse Caine.
In a small abandoned chapel that sits on the outskirts of Lim Chu Kang cemetery, Eve Lam waits for me to arrive. She is enjoying the silence—a sound she has become accustomed to in her new profession. In less than a couple of hours, she will be rushing to a funeral to get preparations going with her team.
Just a few months ago, the 26-year-old, who is covered in tattoos, lived a completely different life. Never would she have fathomed that her days would be spent between void deck wakes and the quiet atmosphere of Lim Chu Kang. Instead, she was busy working in the nightlife industry, entertaining clients and drinking on a daily basis.
So how did she get here?
Eve needs a moment to retrace her steps before answering.
"I've always been attracted to the funeral industry," she begins. "But after 7 years, I never thought I'd leave my career in nightlife. I thought I would always do that."
After losing her job, Eve was pushed far from her expected personal trajectory, something many others may be experiencing now as well. As if it wasn't hard enough to get a job in a time like this, Eve had an added challenge—her tattoos were met with disdain from multiple employers in different industries.
"There was one particular company that wanted to hire me, so they sent over all the final documents," she recalled. "But when I mentioned I had quite a number of tattoos, they ghosted me. I never heard from them again."
To her surprise, it was the funeral industry that was the most welcoming. At the interview with Harmony Funeral Care, where she has worked at since April, Eve was worried about showing her boss her tattoos. When she eventually did, her boss gasped. But this wasn't a sign of disdain. She was just intrigued.
She proceeded to ask Eve about her tattoos, and then offered her a job.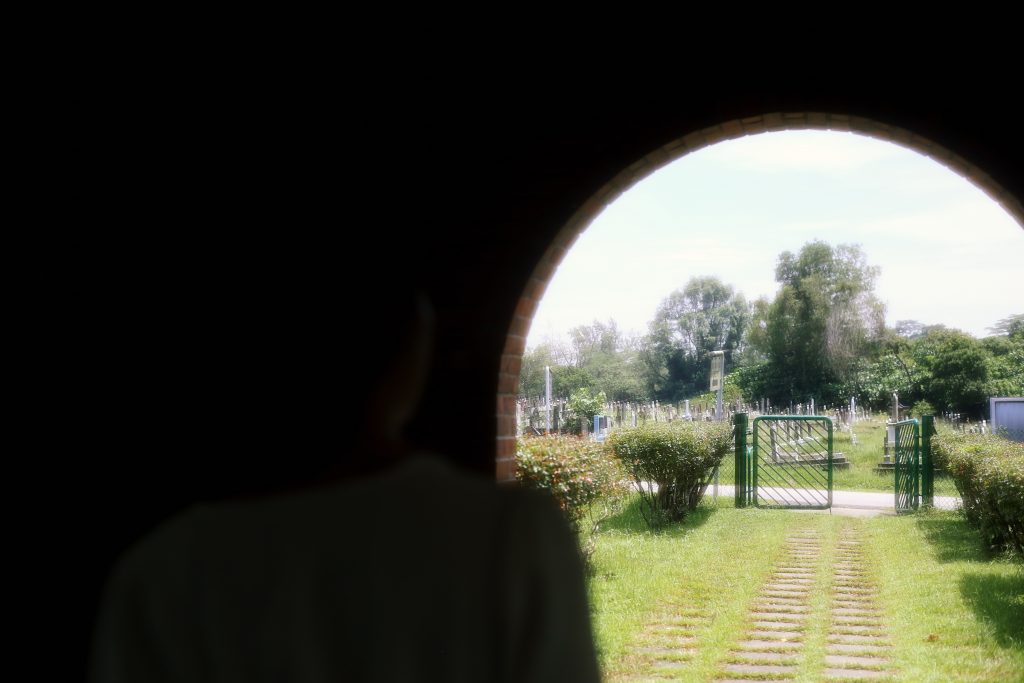 My assumption was that working as a funeral director must be relatively more relaxed than working in nightlife, but Eve tells me I'm wrong.
"It was so tough to adapt at the start because you can get called at any time of the night to go to work," she says.
"Now, at 2 AM I can get called down to a family's home. I have to dress up and comfort them. I'm still half asleep but I need to console the family and deal with the body."
Beyond the working hours, Eve struggled to get used to the exposure to cadavers.
"On the first day of work, I had to dress a deceased body," she shares, still astounded by the experience. "I was so shocked, I wasn't expecting to touch a dead body.
"There were multiple bodies in the embalming care facility. They laid there cold, stiff, and dressed to the nines. I had to help the decedent adjust and fit into the last piece of clothing they will ever wear."
"It came as a shock to me," she repeats, mumbling this time.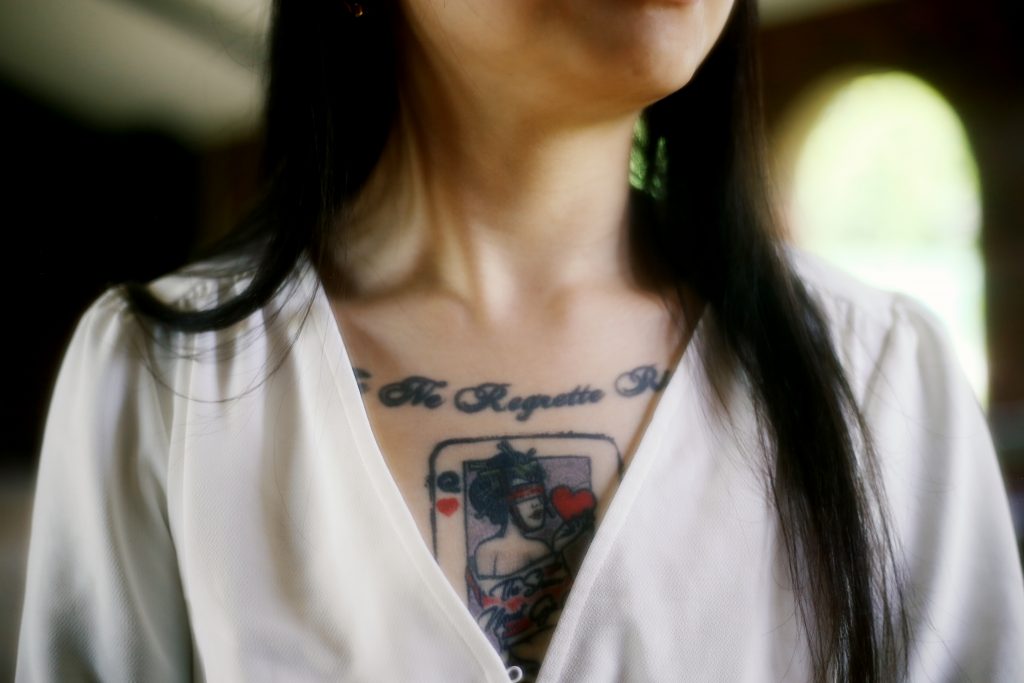 Eve didn't take it well at the start, especially when we exited the Circuit Breaker into Phase 2, and all she wanted was to make dinner plans with friends and catch up. To top it all off, she couldn't sleep because she constantly felt the presence of someone beside her.
She asked herself why she was doing this.
"I cried so many times at the start," she confesses. "It became stressful because I was pushed so far out of my comfort zone, and so fast. I would come home at 8 PM, ready to sleep, then have to head out at 10 PM again for a case."
Speaking to her now, I don't sense this fatigue in her. Eve's face is restful, her spirit calm. At one point, we're interrupted by a van full of her colleagues pulling up at the cemetery. A group of young funeral directors in their twenties pour out, chatting with each other, laughter filling the air around them.
Despite the 2 AM call-outs and abnormal sites, Eve's work environment seems almost … fun. And looking at her greet her colleagues, I easily forget what they do.
We get back to our conversation. "Everything changed when I found meaning in the job," Eve says. "And there's more meaning in this than what I did before.
"From comforting the family members to decorating the wake according to their needs, you are helping these individuals. You are doing something meaningful for someone, and after the funeral, even if they are sad, they always really appreciate what you do. That makes it all worth it because you get a sense of achievement."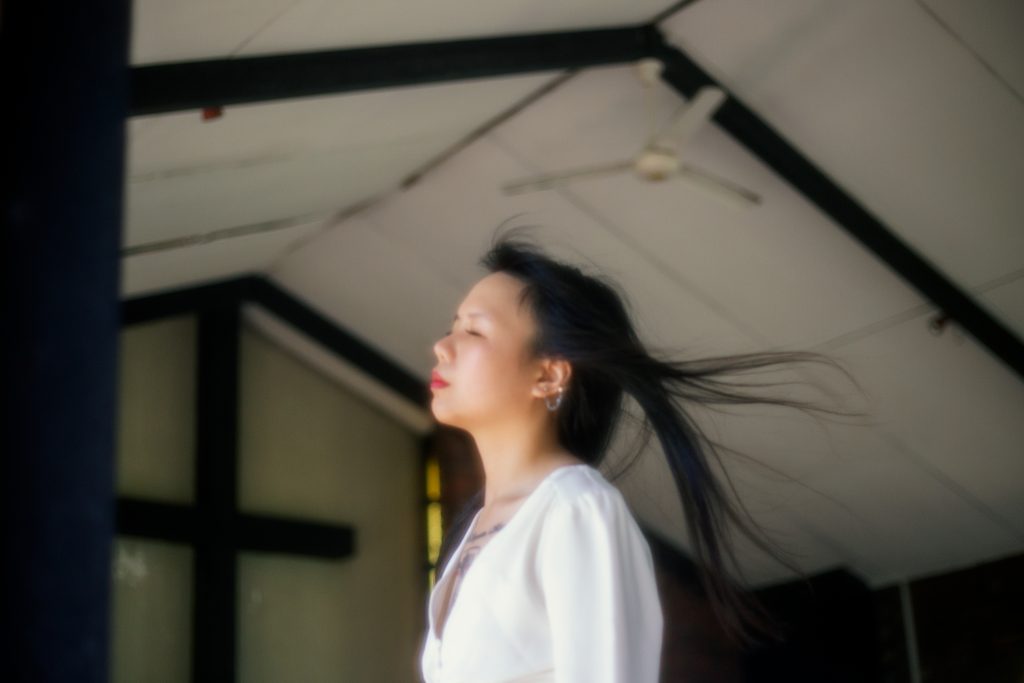 As I ask Eve to tell me more about her days in the nightlife industry, I realise that the biggest change for her has not involved adapting to the work environment. Instead it's all about how she has become a new person entirely.
She tells me about her past drinking habits; the partying, the dating, and the fun that surrounded her everyday. She doesn't have any of that anymore, and it's been good for her.
Eve has never had a strong relationship with her family. In her previous job, she would come home late, still drunk, and wake up hungover the next day. And repeat. And repeat. Now, her family enjoys her presence when she is around, and they actually have time for conversations and activities—at least until she is called up.
"The pandemic and this job have slowed me down and forced me to look at life from a different perspective," she explains.
"While I used to value different things in life, like partying, I now realise that life is not all about fun. And understanding that has made me mature.
"It was all rainbows before. I used to be selfish. When I cried, I was thinking about myself. But then I thought about the bigger picture, and how this job is not for me but for the people I'm serving."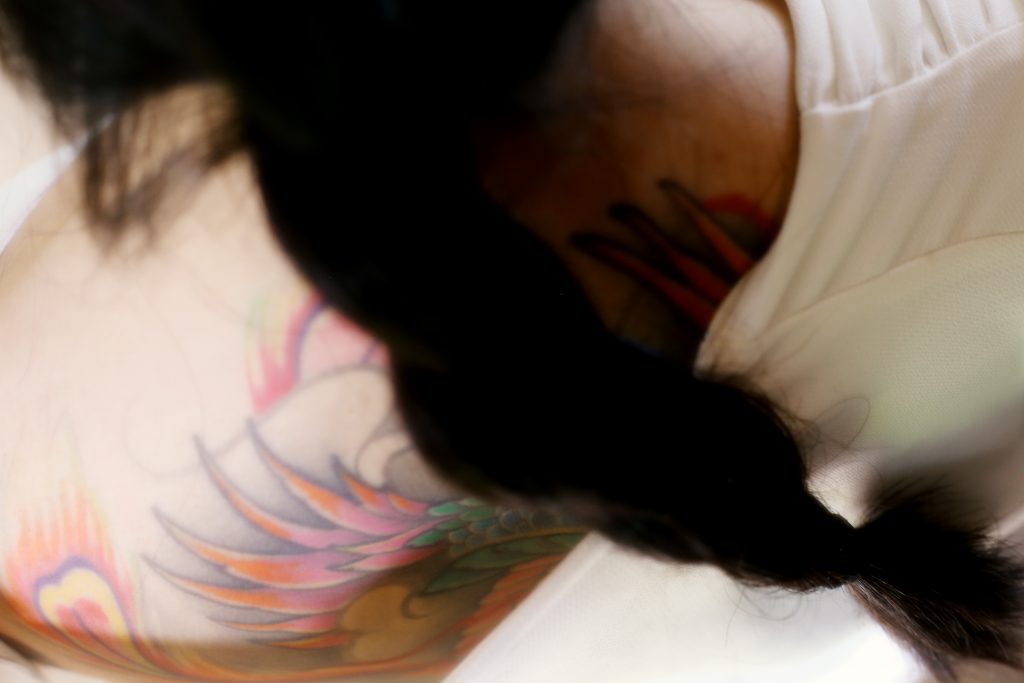 "Do you think you are good at this job?" I ask her.
"I'm surprised at how good I am at comforting people. Maybe because at the clubs, many people would come in sad and I'd have to comfort them."
But maybe Eve is good at this because she has been through a lot as well. When I had previously asked about the stories behind her tattoos, she shared that she got them as a teenager when she was getting bullied for being overweight.
"I wanted to scare the bullies away. I thought getting a tattoo would do that … but it didn't work."
It's a different type of pain, Eve admits—that of being bullied and losing a loved one. But from nightlife to afterlife, it's that experience that has allowed her to succeed and reinvent herself.