Image credit: Toggle
In this series, we examine the enduring relevance of pop-culture icons across Asia, starting with Singapore's Zoe Tay.
Celebrity culture centres around one cliché — change is the only constant. Fame is fleeting and it can be difficult for veterans to remain hungry in a sea of young faces. That is, if you're not Singaporean actress Zoe Tay.
For the past 28 years, Tay has been the indomitable Queen of Singapore television. Few celebrities, both Singaporean or otherwise, remain as firmly lodged in the public's good graces. Even if we account for the small size of Singapore's media industry, such longevity should not be taken lightly.
However, to say her success is purely due to her talent and hard work would be reductive. In fact, a large part of her enduring success is because Tay fits so neatly into Singaporean society's definition of success. In other words, she epitomises the Singaporean dream.
A Cult Favourite
Since winning talent competition Star Search in 1988, several locally produced shows have sealed Tay's fate as the one to beat. Pretty Faces and The Unbeatables, in particular, are two shows that stand out.
Tay's breakthrough performance in the former propelled her to instant stardom because of how deeply her flawed character, a vindictive model, resonated with audiences. However, it was arguably her palpable onscreen chemistry with fellow veteran Li Nanxing in famous gambling drama trilogy The Unbeatables that turned her into a household name.
Tay remains naturally relatable in a way that stands in stark contrast from her immense fame.
These two shows preceded cable television. HBO had not yet arrived in Singapore, and Netflix was but a distant fantasy. A lack of entertainment options, together with linear television programming, turned both shows into cult favourites, leaving an indelible mark on Singaporean childhoods.
Despite her meteoric rise to fame, Tay's star never faded. For 10 consecutive years, she consistently bagged the Top 10 Most Popular Female Artiste Award at the Star Awards. She was the first actress to receive the All-Time Favourite Artiste Award in 2004 — the equivalent of, say, 1 million followers on Instagram in today's context.
This is not hyperbole. In fact, with audiences' limited attention spans, it's no small feat to survive a drastically changing media landscape and remain at the top of one's game. And she's done it for close to three decades.  
Beyond fame
Although we know a celebrity's public persona is never the whole deal, Tay embodies two main qualities that greatly contribute to her longevity.
First, Tay remains naturally relatable in a way that appears in stark contrast to her immense fame. When younger artistes admit they grew up watching her on TV and revere her as a big sister and respected mentor, we get it.
She is the friendly face Singaporeans invite into their homes over dinner around the television. From dramas to variety shows, the locals have seen Tay's myriad shades. She queues with Singaporeans for Bee Cheng Hiang bak kwa (Singaporean pork jerky) every Chinese New Year and reassures them that  SK Jewellery has the anniversary present they're looking for. Even in 2006 when she set tongues wagging for endorsing a beauty brand whose tagline read "I swallow", Tay managed to escape relatively unscathed.
Sure, we know a celebrity's public persona is never the whole deal, but the qualities she embodies don't merely go beyond what it takes to be famous; they also contribute to her longevity. It's no surprise that Singaporeans feel like they trust and know Tay.
Perhaps in some ways, they really do. A survey on star power conducted by the National University of Singapore found that she was consumers' most preferred celebrity for endorsements, being the "friendliest, most caring, most mature, most cheerful and most generous" — qualities we all see in the average person.
We say our younger artistes aren't talented because they don't resemble the model celebrity we know and love.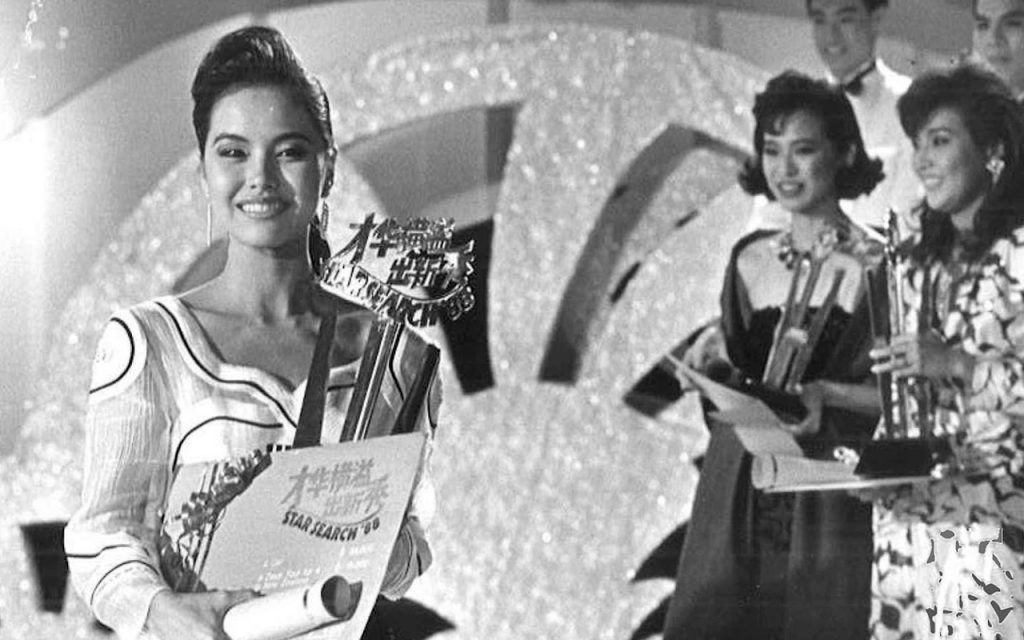 Second, Tay grasps one basis of stardom better than most: fame is as much about what you show as what you don't. Despite her flamboyant industry, her desire to stay lowkey is admirable. On
Instagram
, you'd be hard-pressed to find a photo or caption revealing her life offscreen.
Yet no one would accuse Tay of being closed up or cold. When she occasionally brings up her family in magazine interviews, the mother of three comes across as protective and loyal — two simple traits that are congruent with the rest of her persona. As a commenter on The Smart Local observed: "Even as she busied herself with her acting profession, the superwoman was capable enough to bring up her children as well."
In essence, a large part of her enduring fame is precisely because she rejects the ostentatious character traits often associated with it.
Out with the old?
But holding the glamourised title of Queen of Caldecott Hill (Caldecott Hill is the home of Singaporean broadcasting company, Mediacorp) for decades means she is no longer simply an actress. Tay is also a symbol for the aspirational but pragmatic brand of Singaporean success.
Her climb to the top supports a meritocratic system that rewards conventional traits associated with the people that Singaporeans like to see succeed: talent, hard work and, most notably, humility.
Local critics who think Singapore will never find a worthy successor to Tay's legacy are only being realistic. They say our younger artistes aren't talented because they don't resemble the model celebrity we know and love. Many utilise social media to promote themselves, which is often seen as vain and attention-seeking — two traits antithetical to what Tay represents that immediately negate any talent they may possess.
Still, if 28 years of watching an iconic star rise has taught us anything, it is the importance of giving younger artistes the freedom to grow into themselves, as Singaporeans did with her.
Besides, fame is all about survival of the fittest. It favours the dedicated, the gifted and the tenacious. The one who can endear the audience to a new definition of success, no matter how unconventional, would be worthy not solely of being the next Queen of Caldecott Hill, but undoubtedly of her own damn title.
Let's just hope Singapore won't have to wait another 28 years.