Image credit: NEON, CJ Entertainment & Barunson E&A
I watched
Parasite
after I read about the South Korean dark comedy thriller winning the Palme d'Or at the 2019 Cannes Film Festival in May 2019. I have been following the film's director and co-writer Bong Joon-Ho's career since
The Host
in 2006 and
Snowpiercer
in 2013.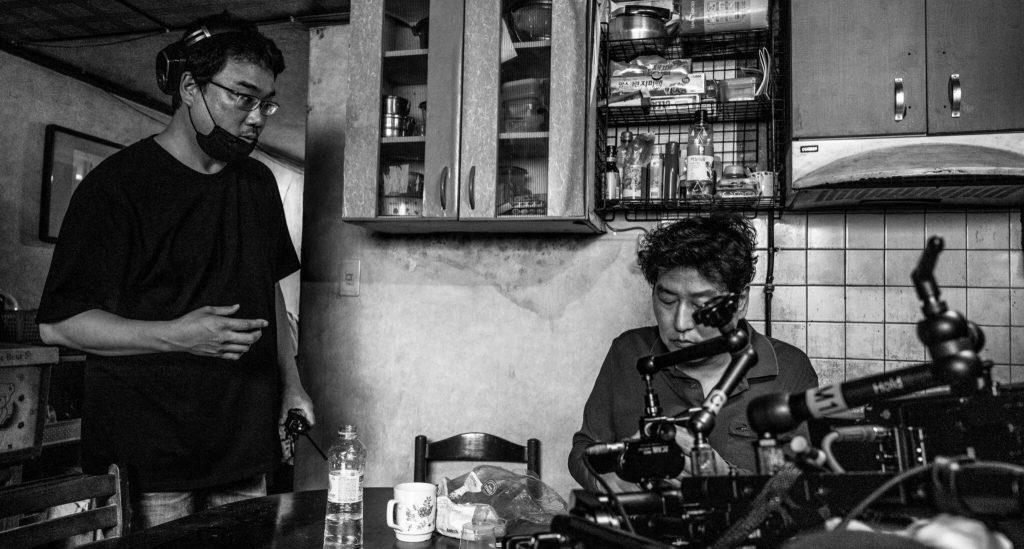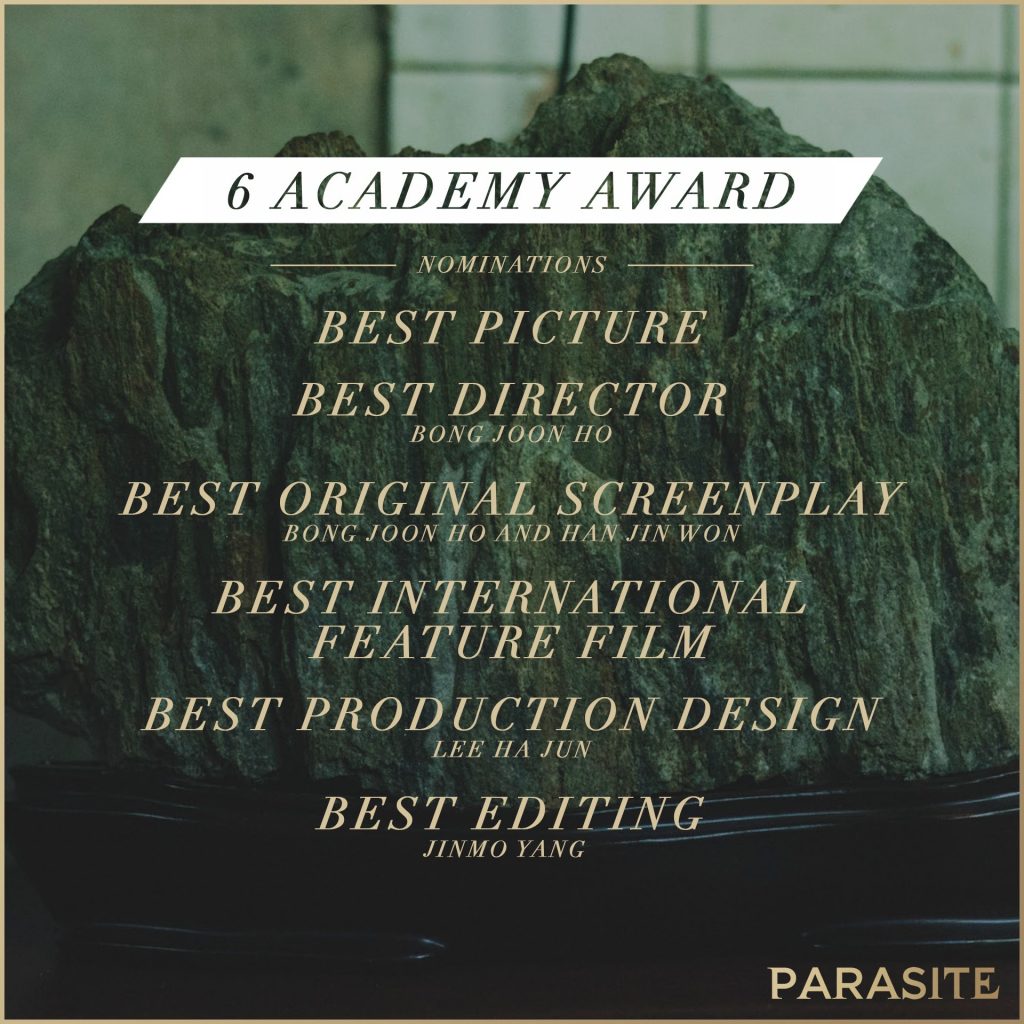 When Parasite was nominated in six categories for the 92nd Academy Awards, it was already making history, mainly because it is the second Asian film to be nominated for Best Picture (Ang Lee's Crouching Tiger, Hidden Dragon is the first). On Oscar night, Parasite won four awards (similar to Crouching, which had 10 nominations and also won 4 at the 73rd Oscars).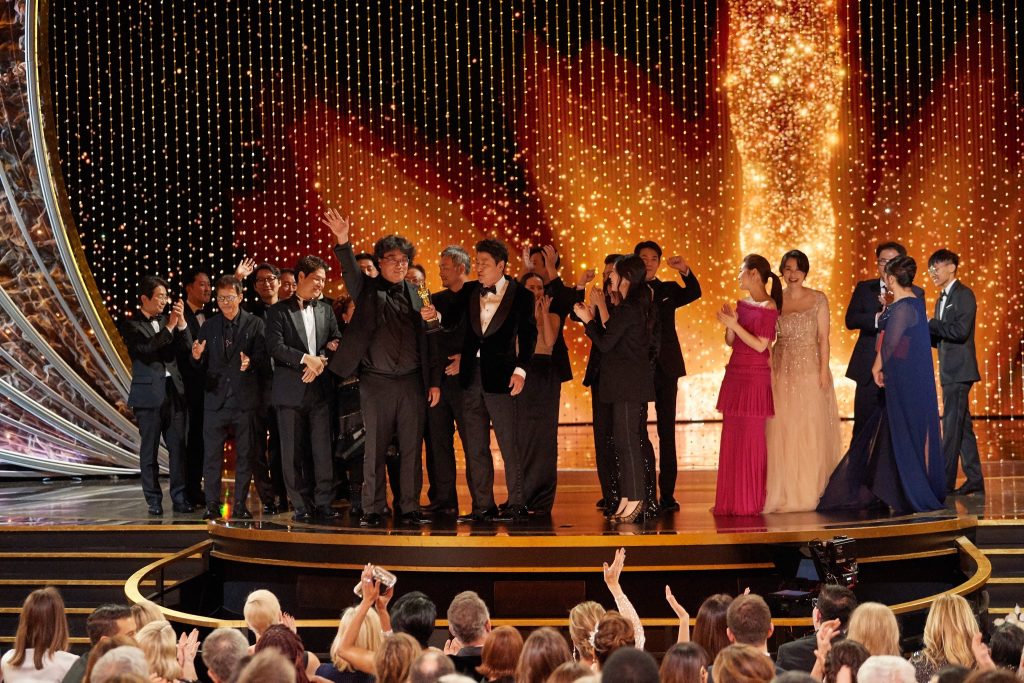 Which also got me thinking. Why did it win the Best Picture award? It was competing against really good Hollywood films, like 1917 (the one-trick-no-pony leading bet to win actually), The Irishman (Netflix representation), Jojo Rabbit, Joker, Little Women, Marriage Story (another Netflix representation), Once Upon a Time in Hollywood and Ford v Ferrari. Some might argue it's because of the lack of diversity and representation at this year's #OscarsSoWhite event, but I don't think so.
Here then, are some reasons why Parasite won Best Picture at the Oscars, and not because it is Asian or non-English, but because it is a good film with perfect timing. If you have not seen Parasite, there may be some spoilers here. If there are, I will pre-warn you. Note that most of the links contain spoilers.
Reason #1: It Won Cannes' Palme d'Or and SAG Award for Outstanding Performance by a Cast in a Motion Picture
Prior to the Oscars, pundits normally follow a film's successive run of wins during awards season like the Golden Globes, Directors' Guild Awards, and Critics' Choice. Most Palme d'Or winners normally do not become the darlings of the awards circuit in Britain or the US, but there are a few notable exceptions, such as MASH (1970), Coppola's Apocalypse Now (1979), Missing (1982), The Mission (1986), The Piano (1993), Pulp Fiction (1994), The Pianist (2002) and Amour (2012). Except The Lost Weekend (1945), Marty (1955) and now Parasite (2020), all of these films were Palme d'Or winners, got nominated for Best Picture at the Oscars, but lost.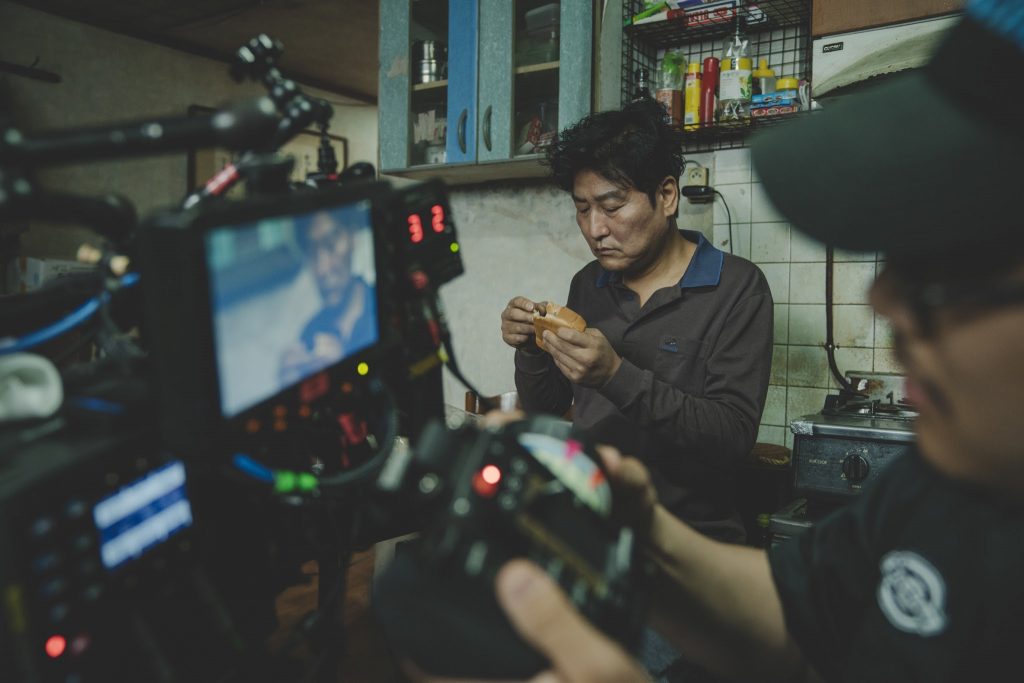 When Parasite won the Screen Actors' Guild Award for Outstanding Performance by a Cast on 19 January, it generated shock, surprise but more importantly, publicity. It beat contenders like Bombshell, The Irishman, Jojo Rabbit and Once Upon a Time in Hollywood (1917 wasn't even nominated in that category). The momentum began to build up, and 8,000 members of the Academy started to vote by ranking the nine Best Picture nominees in orders of 1 to 9 between 30 Jan to 4 February (a system many believed would have placed Parasite as ranked second or first). The timing and setup couldn't have been more perfect for Parasite.
Reason #2: It has the Perfect Montage
Spoiler alert: This section contains spoilers from the film. If you've not seen the film, you might want to skip to Reason #3.
Most montages in films are lazily done to speed up time or story. It's often used to depict travel, explain some backstory or flashback, or move an exposition forward without boring the audience. But for Parasite, a montage is an art form in itself. There is a sixty-shot sequence in the film, where masterful editing and Bong's vision in telling a story, compressed those sixty shots into five minutes, to the operatic aria of Handel's Rodelinda / Act 2: Spietati, io vi giurai.
This is the sequence where Kim Ki-taek, the father of the lower-class family, lands a job as a driver and connives with his family members to rid the house of the keeper. Many film critics have praised this sequence, not just because it was a mind-blowing amalgamation of mood, cadence, sequencing, and story-telling, but because it achieved Bong's purpose in telling you how Kim and his family achieved their objective in five economical minutes. In the hands of a less capable editor and director, this sub-plot might have taken much longer.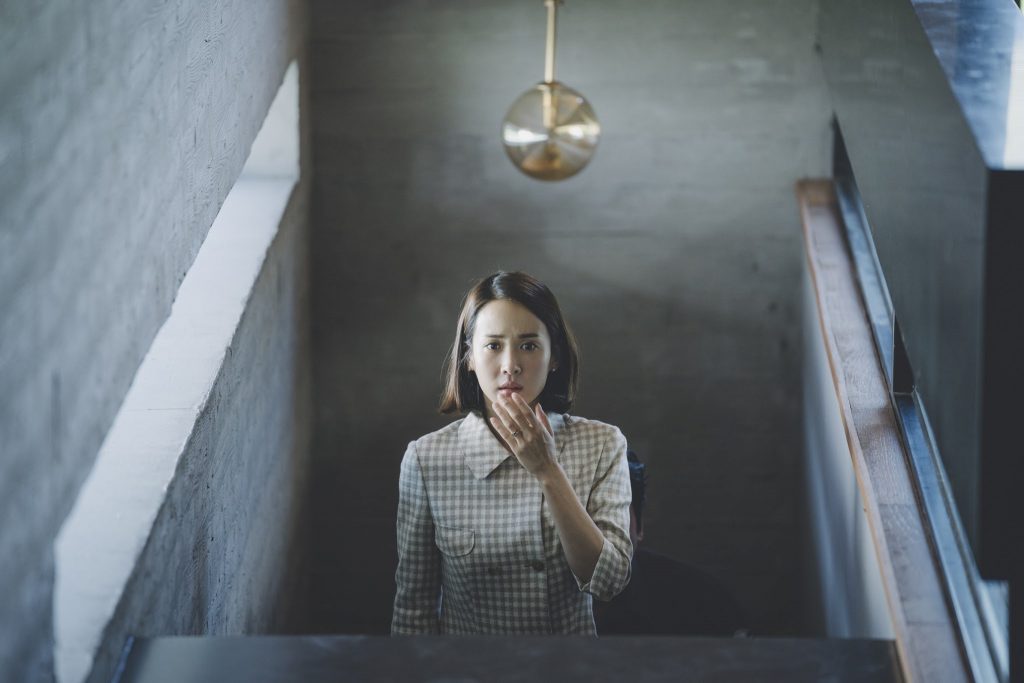 Reason #3: It Built an Entire House
Most of Parasite was filmed around and inside the wealthy house of the Park family (60%). Unknown to most viewers, the entire house was built from the ground up on an outdoor lot just for the film.
Say what?
You heard me. Part of the film's plot revolved around a fictional architect who built the modernist designer house where the Park family lived. But, the real plot was production designer, Lee Ha Jun, who having worked on Bong's Snowpiercer, made the decision to construct an entire house because no existing house fit Bong's vision.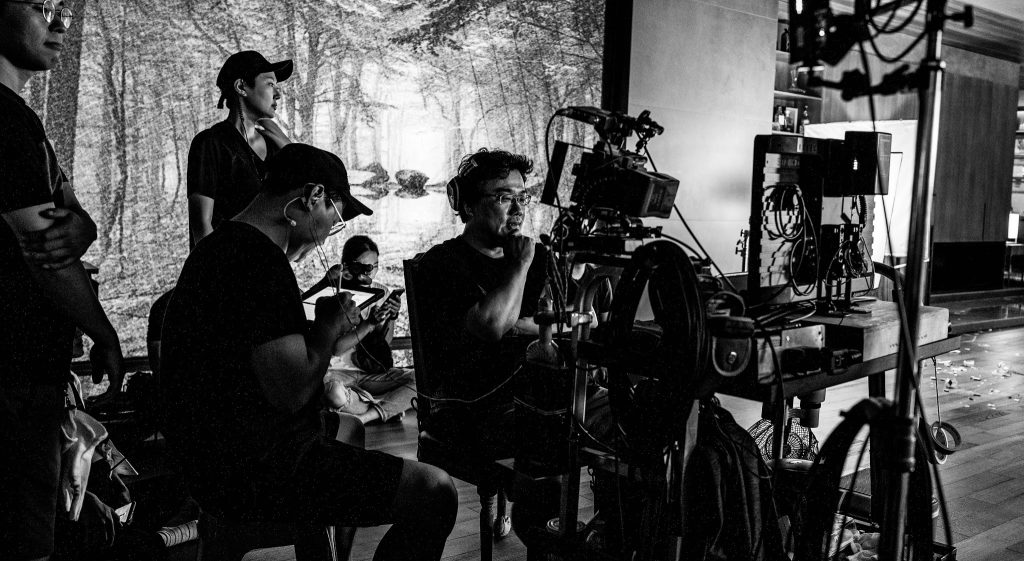 One of the reasons for doing so was the angle and brightness of sunlight throughout the day, especially when it came to camera placement, compositions, and the way characters move through space. In fact, many of the Cannes jury, including Alejandro Gonzalez Inarritu, Yorgos Lanthimos, and Kelly Reichardt, thought the movie was shot in an actual, pre-existing house.
This was similar in concept to 1917, where in order to show their continuous one-shots in natural lighting, they could only shoot when the sun was shining at a certain angle.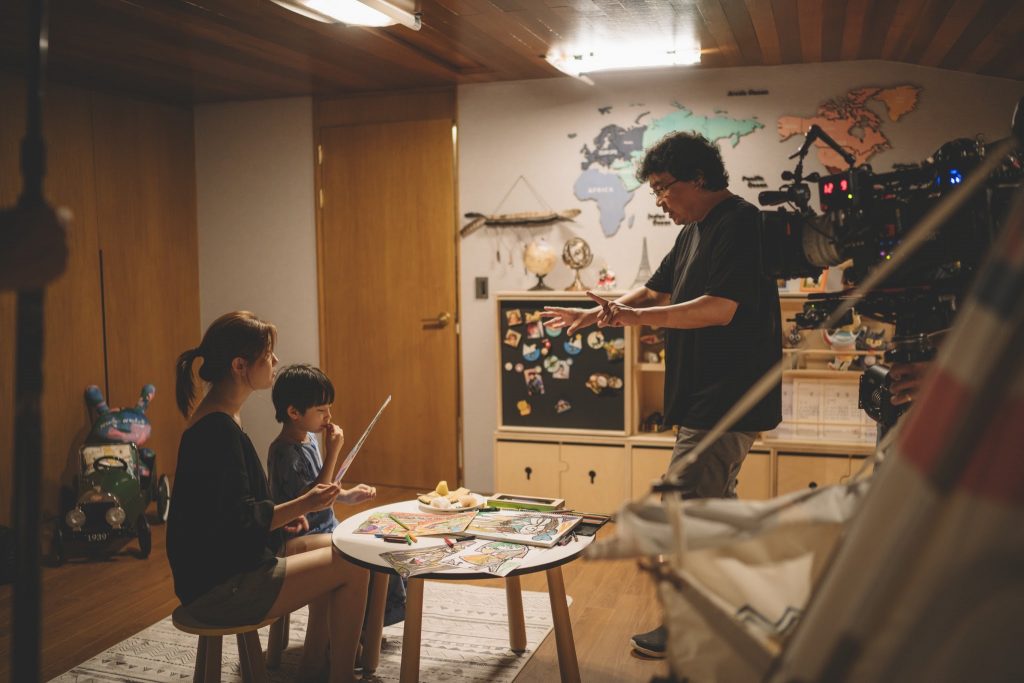 When you wow a panel of internationally acclaimed directors with a vision so bold that it's never been done before, word-of-mouth travels, and all the risk and sweat become worth it.
Reason #4: Parasite has the backing of Miky Lee, vice chair of CJ Group, which also invested in DreamWorks
If you've watched Parasite's Best Picture Oscars acceptance speech, there was a moment when the speech was cut off and the spotlights turned off due to running time. Then presenter Jane Fonda and the front-row of celebrities—Tom Hanks and Charlize Theron among them—sort of rallied the Academy to bring the spotlights back on.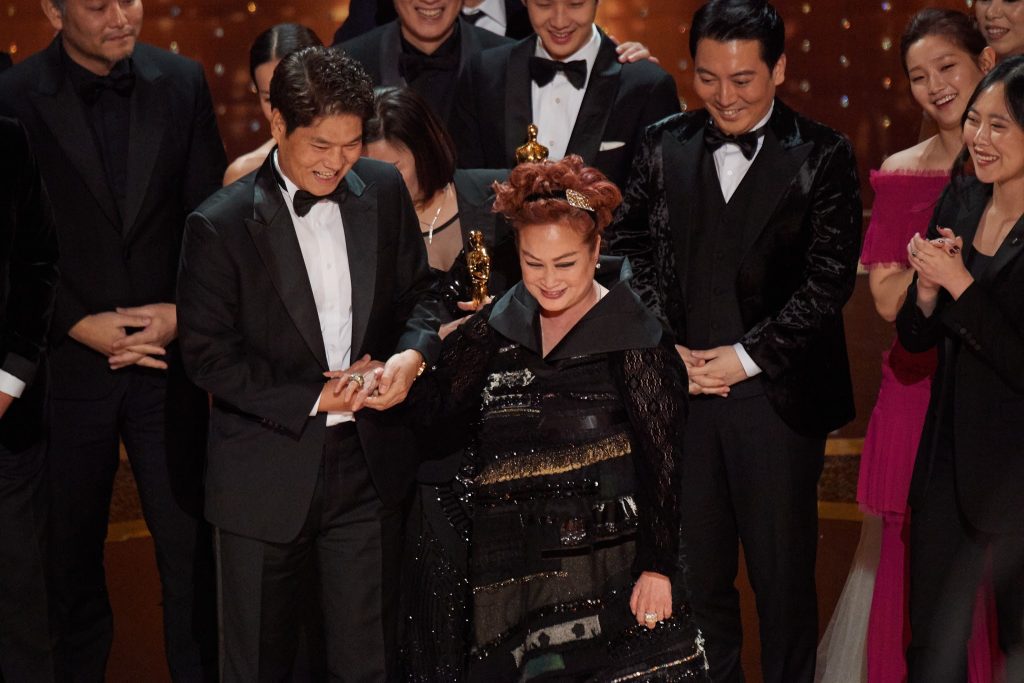 The person who spoke thereafter was Miky Lee, the 61-year-old heiress-turned-media mogul and vice chair of Korean conglomerate CJ Group, also the financier, distributor, and backer behind Parasite (and many South Korean films and directors for that matter, like Bong's Snowpiercer and Park Chan-Wook's Oldboy). Parasite's US distributor, Tom Quinn's NEON, loves offbeat and edgy films. It's distributed films like I, Tonya, Colossal and documentaries like Apollo 11 and Honeyland. NEON's taste and Miky's experiences in the US and South Korea are formula that appealed to the under-25 crowd as well as older fuddy-duddy crowd, so once again, the art-housey indies and the blockbuster thrill-seekers combined.
In 1995, after an initial failed attempt, Lee and her brother, who was spinning off CJ from Samsung as an independent entity, invested US$300 million into DreamWorks, the studio by Steven Spielberg, David Geffen and Jeffrey Katzenberg. According to Katzenberg, without Paul Allen (the first investor with US$500m) and Miky Lee, "there would have been no DreamWorks."
Lee now lives in Orange County and works out of the CJ office in Century City, Los Angeles. CJ Group was instrumental in opening Korea's first multiplex, and now holds 50 percent of the country's largest chain of cinemas. The strategy was to boost local content by building theatres and it worked. The adage worked—control the distribution and the screens, and you can show the audience anything you want.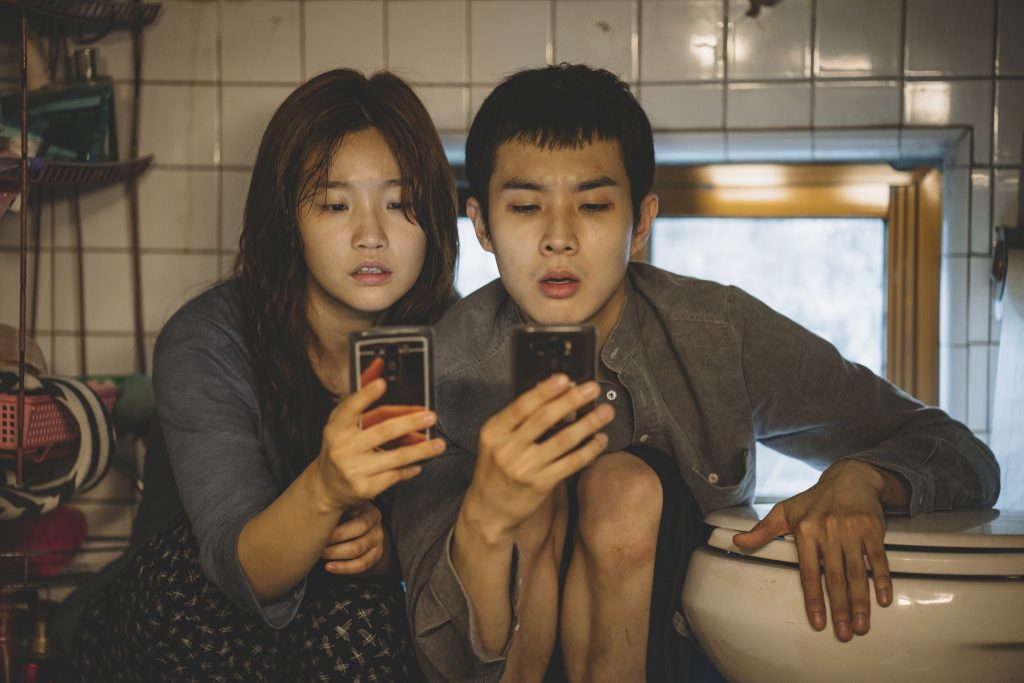 And so, without Lee, and her understanding of both South Korean and American cultures, cinema and tastes, there would have been no Parasite, no Best Picture win at the Oscars and no history in movie-making.
Reason #5: Bong Joon-Ho is a F—ing Weirdo
At the Oscar event, Bong Joon-Ho said the F word probably a couple of times. There was one moment, during the Red Carpet event before the Awards ceremony, when a presenter from Entertainment Tonight asked him how he came up with the idea for Parasite. His response: "Because I'm a f—ing weirdo."
Bong is now a sort of meme after his film's four-Oscar win, or specifically, after demonstrating his shock, surprise, infatuation, and eccentricity throughout the event.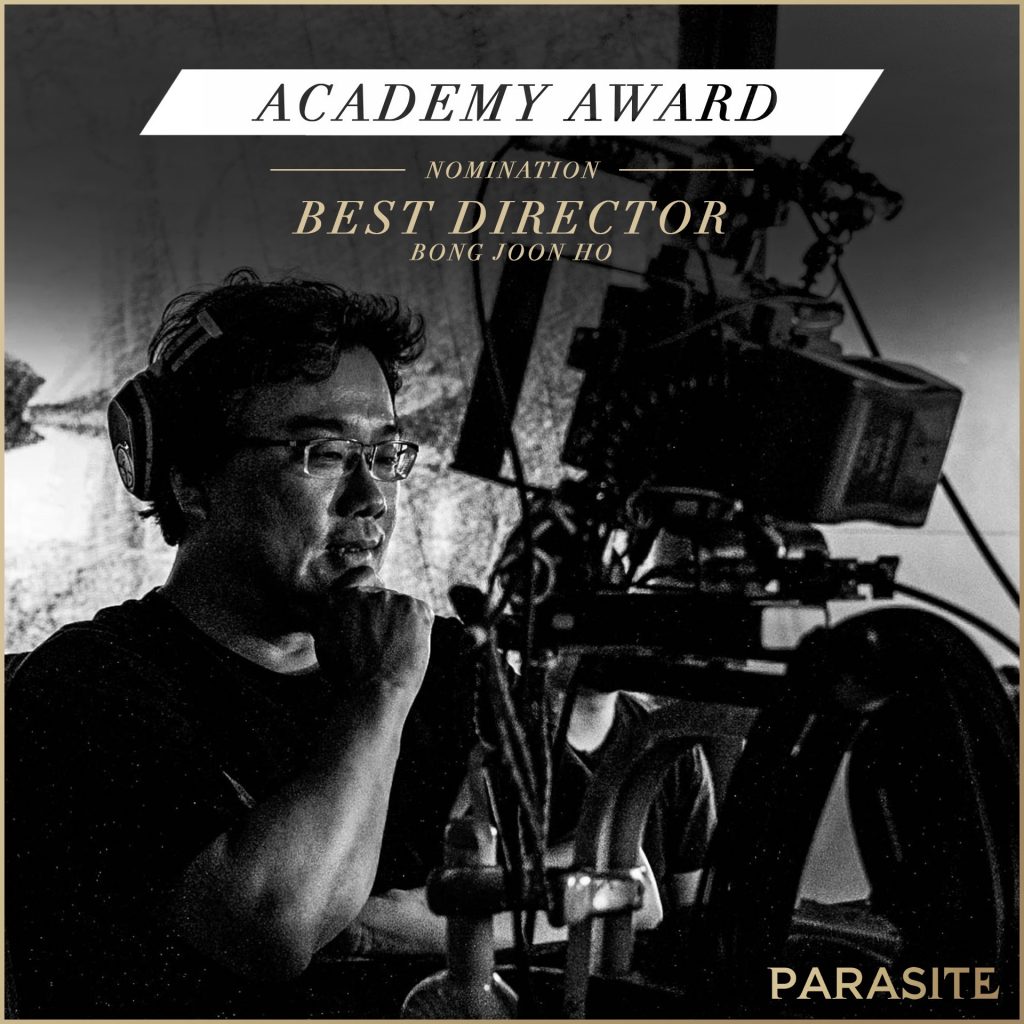 The key question then is does it really take a f—ing weirdo to concoct a film like Parasite, enough to steer it to a Best Picture nom and nod? Is eccentricity a vital ingredient in a director, screenwriter, producer in bringing an oddball and yet heartwarming story into fruition and take it through several laps of doubt, rejections and pain before seeing the light at the end of the tunnel? 
Even Taika Waititi, who's behind the brilliant Jojo Rabbit, and is beloved because of his eccentricities (which are often translated into his acting roles, dialogue and themes in his films), took roughly eight years to get the film financed and made. Let's not forget The Irishman, which only Netflix was willing to fund.
Looking at Bong's films, they do reflect oddball edginess. They're off-kilter and yet contain human stories and character conflicts at the heart of a very inhuman setting. More importantly, they show consistency despite being offbeat and sometimes goofy. Yet, consistency, no matter how f—king weird, builds fanbase. Every film Bong makes promises a certain quality, including his continuous collaboration with actor Song Kang-Ho, which his fans expect, love and adore. Both of them have generated lots of fans, not just from moviegoers all around the world, but from other directors, producers and members of the Academy.
Even during his acceptance speech for Best Director, Bong honoured fellow nominee Martin Scorsese by getting the entire audience to stand, clap and cheer for Scorsese (not him). His intent was to thank Scorsese for being his 'ghost mentor' through all these years, from films he's watched since he was a kid. In the post-Awards media Q&A, Bong actually shared his past experience where he was rooting for Scorsese to win Best Director at the Oscars, until his win for The Departed, which Bong celebrated.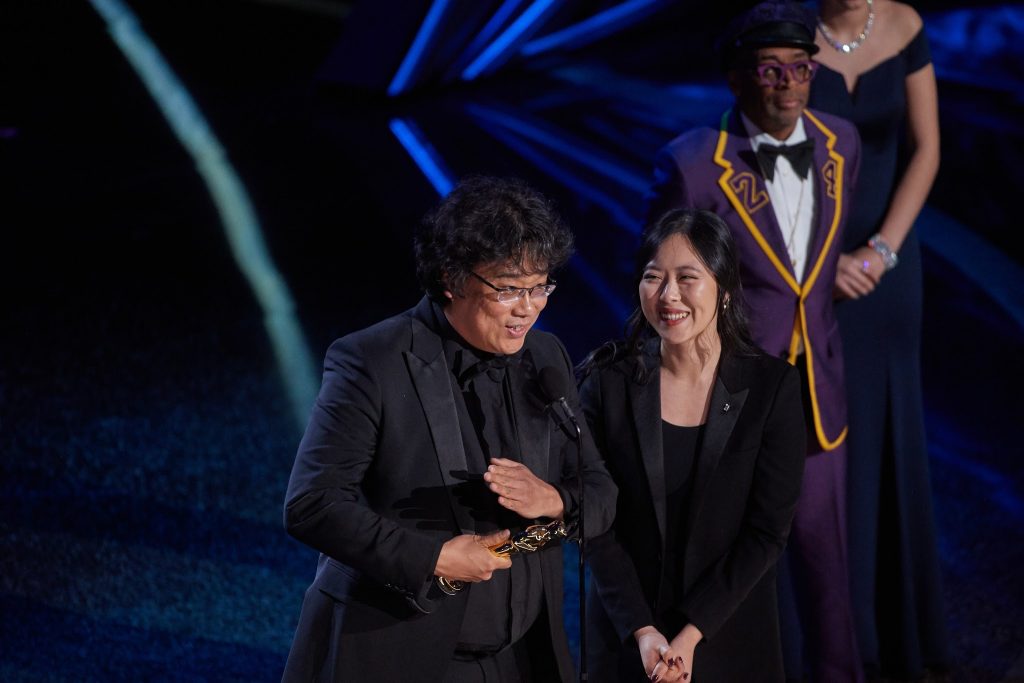 So there you have it. My thoughts on why Parasite won Best Picture at the Oscars, not just because it stood out as an Asian film with non-English-speaking characters, but because it was a good film with many good things going for it. What this also means is that it doesn't necessarily open the floodgates for other Asian films to have a better chance at winning Best Picture. Far from it.
The formula to the throne requires certain secret sauces, like the five I've mentioned above (there's more really). It requires a great story, humanity, characters you root and hate at different twists and turns, vision, timing, a backer (or backers) with knowledge and support in the field, an amazing crew (and production designer) and a maestro with credentials who's also a f—king weirdo.
When Bong followed Snowpiercer with Okja and it screened on Netflix in 2017, I thought he was returning to his The Host days, with a story revolving around a headstrong village girl and her super-mutated but super-CGI-ed pig. Hell, the film even had Jake Gyllenhaal, Tilda Swinton and Giancarlo Esposito to larder some Hollywood charm to please blockbuster fans.
I was dead wrong about Bong. Instead, his follow-up spun him back into Snowpiercer territory, where instead of a dystopian world in a moving train starring Chris Evans (or a moving Chris Evans in a dystopian train), it's about a disturbing house with two families cosmically and sub-consciously colliding into one another. With Parasite, Bong was at his best, because the central plot moved like a ballet sequence where characters danced in and out of the stage with perfect timing, the house itself became the master puppeteer, the lies, deceptions and conflicts piled up unknowingly behind you, and before you know it, crap hits the fan and splatters your mind.
Parasite has become the only third film in movie-making history to have won Best Picture at the Oscars and the Palme d'Or in the same period (after 1945's The Lost Weekend and 1955's Marty). What this means is the film's a winner with both the art house and blockbuster crowd, and it's non-English and Asian (the other two are not).
Let's hope Bong's success doesn't inspire him to follow too closely in the footsteps of Ang Lee and direct something along the lines of Gemini Man 2.