All images courtesy of No More Free Space?

Some quotations have been lightly edited for length and clarity.
"If you sit there, the two of you there, maybe I should sit there," Professor Erwin Viray says. "To balance everything."
Professor Viray is concerned that if he sits next to his colleague, Dr Chong Keng Hua, I will feel intimidated or uncomfortable. So, Professor Viray settles into the opposite corner of the meeting table, and our interview begins.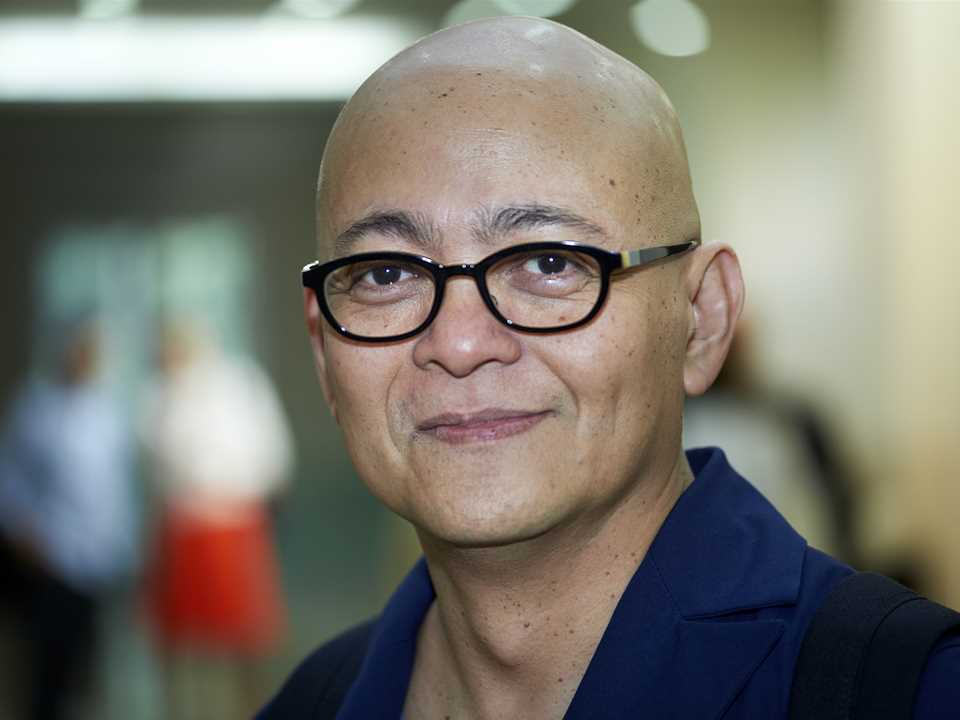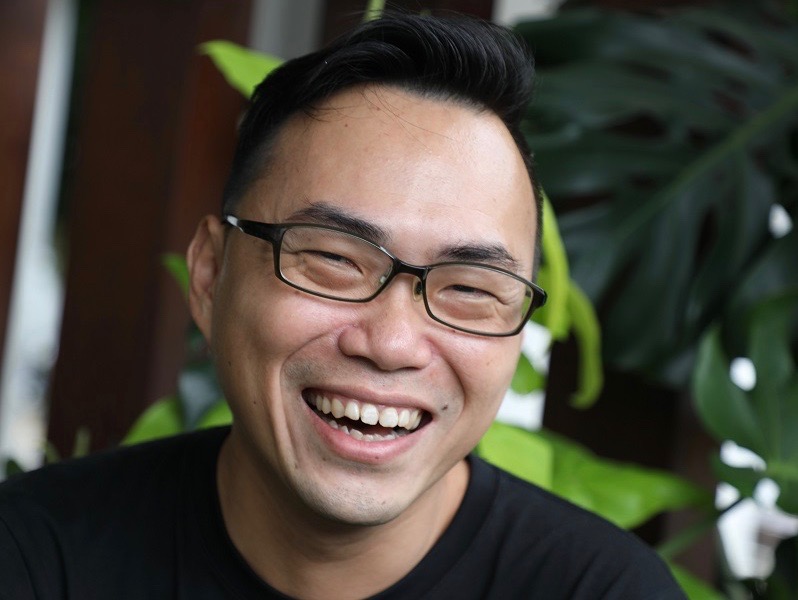 This anecdote—of how Professor Viray is always conscious of the way people feel in a certain space—encapsulates his architectural philosophy. Currently the Head of Architecture and Sustainable Design in Singapore University of Technology and Design (SUTD), he recently led a team of curators responsible for Singapore's pavilion at the Biennale Architettura, or International Architecture Exhibition, held last year in Venice. (
The exhibition will be restaged at the National Design Centre from 17 May to 30 June
.)
Playing on the Biennale's theme of FREESPACE, Professor Viray and his team designed Singapore's exhibition around the question of whether there is truly "no more free space" in Singapore. However, like all good curatorial themes, this is less a genuine question than an intellectual springboard meant to start conversations about the narratives we take for granted.
As Professor Viray points out, despite the fact that Singapore is "finite [and] small", Singapore has "a certain weight in terms of sustainable architecture … sustainable in the sense that you don't have anything but you can make something out of it".
And this "something" that Professor Viray is interested in is not another glass-domed building housing the world's tallest fastest wettest waterfall, but the mundane and the ordinary—as his concern for my comfort in an unfamiliar space suggests.
Thus, it comes as no surprise that, for the Biennale, Professor Viray and his team have featured projects like Bishan-Ang Mo Kio Park, void decks transformed into kitchens and community hubs, Housing and Development Board (HDB) apartments with gardens in the sky, and so on.
The Singapore pavilion was similarly designed not to astound and awe, but to provide a "free space" for visitors to relax. Dr Chong, an assistant professor of architecture and sustainable design at SUTD and part of the curatorial team, emphasises that they deliberately left the floor untouched. For their installation, an intricate cloud of acrylic knots was suspended from the ceiling, thus opening up the pavilion for "the public and visitors to come in and enjoy the space".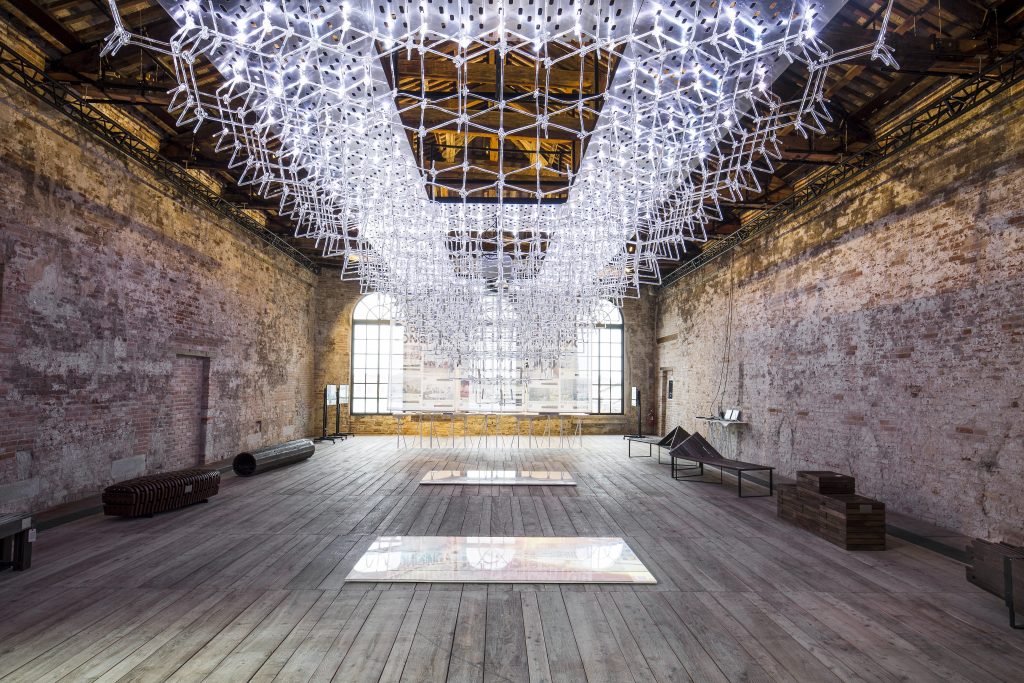 At this point of our conversation, Professor Viray and Dr Chong have convinced me that thanks to the creative ways in which architects have designed around our limitations, Singapore still got free space (to butcher the exhibition's title). Scarcity of imagination is a more pressing matter than insufficient land.
But the sense in which Dr Chong employed the word 'free' was different from the exhibition's use of the word. To reiterate, he said that the curators wanted the pavilion to serve as a "free space". When used this way, 'free' does not denote availability, but the lack of restrictions.
And it is with this understanding of the word 'free' that I asked Professor Viray and Dr Chong if they feel that there is indeed "no more free space" in Singapore; in other words, if there are only "right" and "wrong" ways to use space in our country.
Lepak at a discreet corner of a shopping centre? Security guard chase us away. Camp overnight on a tranquil patch of grass by the sea? Police come catch us. Play soccer at void decks? Neighbour complain.
Just like free speech—free speech doesn't mean that you can say anything you want … If anybody can do anything in any place, there is no free space.
"When we say 'free', in a way, it's not really 'free'," Professor Viray acknowledges. "There are certain parameters of use. 'Proper' space and 'proper' use is conditioned by society. This happens because, for society to function as it should, you will need limitations in place."
Dr Chong agrees. "Free space is free because there is a social construct that makes it free; the construct is that we respect every other person who uses the space. Just like free speech—free speech doesn't mean that you can say anything you want … If anybody can do anything in any place, there is no free space."
While these assertions might seem like the sort of equivocal cop-out that political candidates routinely trot out at election rallies, I can see the logic behind Professor Viray and Dr Chong's views. Even the most socially liberal person has to live within constraints if one does not wish to fight for one's life in an anarchic society à la The Hunger Games or Fortnite.
But, like the Protection from Online Falsehoods and Manipulation Bill, it seems to be going too far by granting excessive power to institutions. To paraphrase John Stuart Mill's harm principle, the only constraint on us that is permissible is if others may suffer for our liberty.
Who is harmed, really, when we sit down at the mall or camp overnight at East Coast Park?
However, I'm intrigued by Dr Chong's comparison of free space to free speech. Why is it that we get so riled up over restrictions to our freedom of speech, while we seem relatively nonchalant over the shackles placed over our freedom to use space as we wish?
I wonder if it is because most of us are privileged enough to already have our own private spaces—whether it's a bedroom, our special chair, or even something virtual like a WhatsApp chat with a best friend with whom you can rant about how the bus driver sped off despite seeing you sprint for the bus.
The question that logically followed this train of thought was: as a certain Ms Teo has asked, do we even need that much space in the first place?
Dr Chong thinks so. He sees physical spaces as places where communities can gather to build resilience, where people can build more in-depth and closer relationships with each other.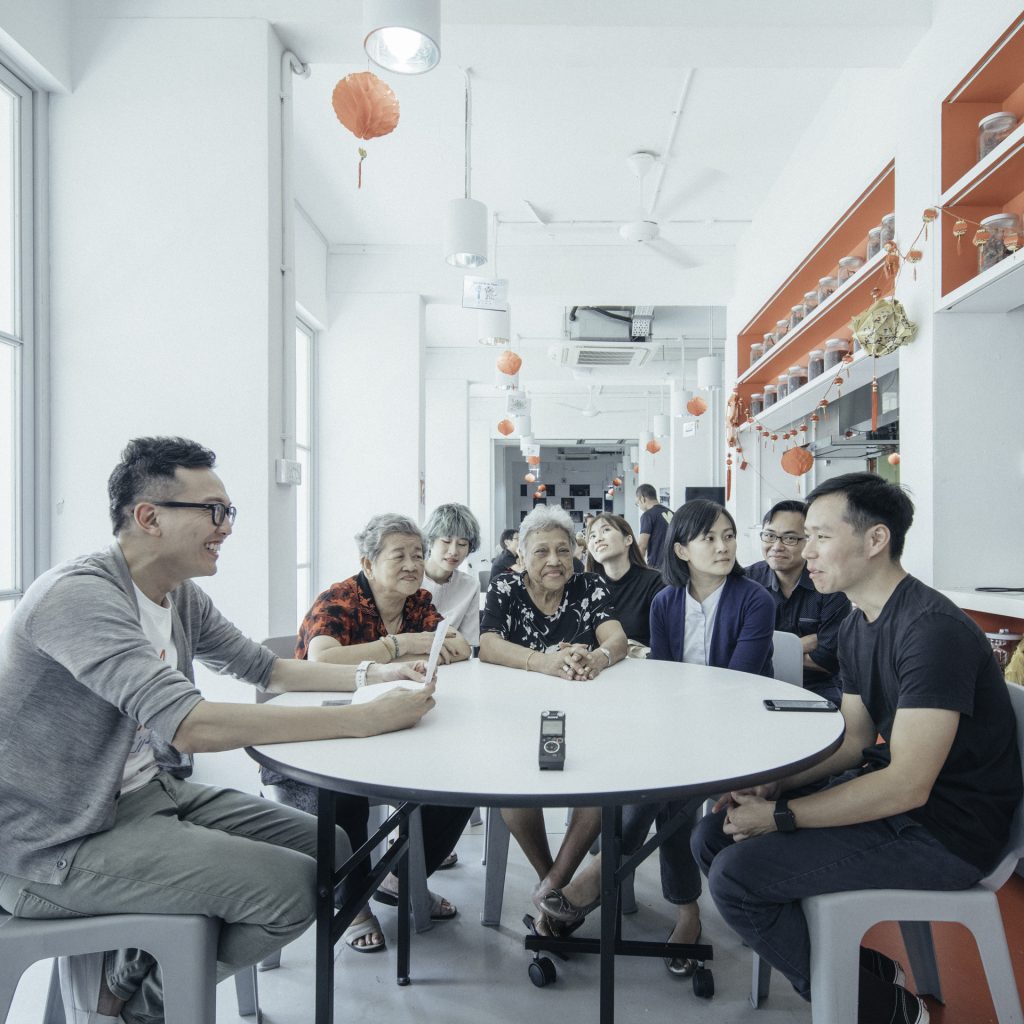 As a millennial who grew up with the internet, I am doubtful of such claims because they seem to be erecting a false binary. It's not so much that physical = good and virtual = bad; it simply isn't true that virtual spaces cannot foster resilience (e.g. SGSecure, our premier security app) or nurture supportive communities (e.g.
a recent Reddit thread that offered tons of help and advice to someone in a difficult situation
). It's more like, physical and virtual spaces can be both good and bad at the same time. Though, to be fair, I am sure Dr Chong didn't mean it in such absolute terms.
Instead, I am more swayed by Dr Chong's invocation of the emotions in arguing for the importance of physical space. "It's much easier to trust someone if you are able to meet a person physically. At this moment [this interaction is] not replaceable. … We do make friends online but we still want to meet up. That's when we can really see the person and feel the person."
I agree immediately—after all, I know very well that only the physical space can eradicate the predatory, invasive species of catfish that have sprung up around all lands mysteriously.
"Meeting people in person generates a real real feeling— the feeling of the warmth of the body," Professor Viray adds.
Indeed, even with augmented or virtual reality, we experience these spaces only through sight. But "spatial experience is more than visual," Dr Chong explains. "We engage with spaces with five, six senses."
"The sixth sense is the imagination," Professor Viray says, "And the imagination comes from memory … the accumulation of memory. If you don't have the memory, you are not there."
His moving description reminds me of something Michel de Certeau, a French social scientist, wrote: "memories tie us to [a] place. … It's personal, not interesting to anyone else, but after all that's what gives a neighbourhood its character." From this observation, de Certeau concludes that "there is no place that is not haunted by many different spirits hidden there in silence … Haunted places are the only ones people can live in."
And the virtual, so easily scrubbed clean, nurtures none of these memories or ghosts.
Then we remember that we are here to talk about the Biennale exhibition, and Dr Chong interjects while laughing, "To bring it back to our topic—that's what we want to encapsulate in our pavilion, all the five senses creating this kind of free space that we are presenting to the visitors of the Biennale."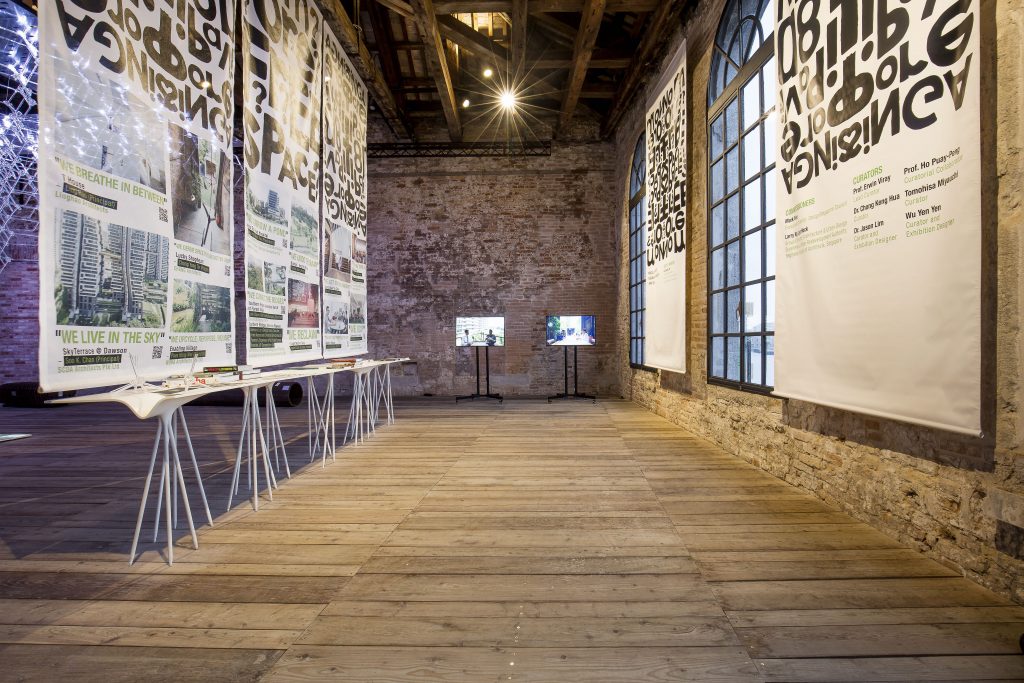 From another perspective, our discussion on the multiple meanings of 'free space' and whether we need space at all is precisely the sort of conversation Professor Viray hopes to inspire with the exhibition's exploration of Singapore's space constraints, and the strategies that architects have deployed to overcome them.
But the most provocative question is posed by the exhibit's mere existence: when an exhibit entitled "No More Free Space?" occupies so much space, what is it trying to say about Singaporeans, the narratives we are fed, and the ways that we navigate this tiny island we live on?
There's always space in our mailbox for your comments. Reach us at community@ricemedia.co.