All images courtesy of LUXIEE.
Diamonds are a girl's best friend, so goes the iconic tune from the1950s. But this is 2019, so they are also LUXIEE founder, Nicholas Lim's. 
Marrying the ease of online retail, the impatience of the modern shopper, and the flexibility that millennials desire from their experiences, the online diamond marketplace connects customers directly to suppliers by cutting out the middleman. 
As someone who has zero clue what shopping for a diamond entails, nor has marriage on the horizon, I don't seem to be within what I perceive to be LUXIEE's core demographic. Nonetheless, to understand what drove Nicholas to create his company, I picked his brain, hoping he'd shed light on the unique industry he's chosen to enter. 
After all, like I said, this is 2019: a woman can buy diamonds for herself like she does flowers, for no other reason than because she wants to. In fact, there might be no greater power move. 
As another icon so aptly said about diamonds this year, "I see it, I like it, I want it, I got it."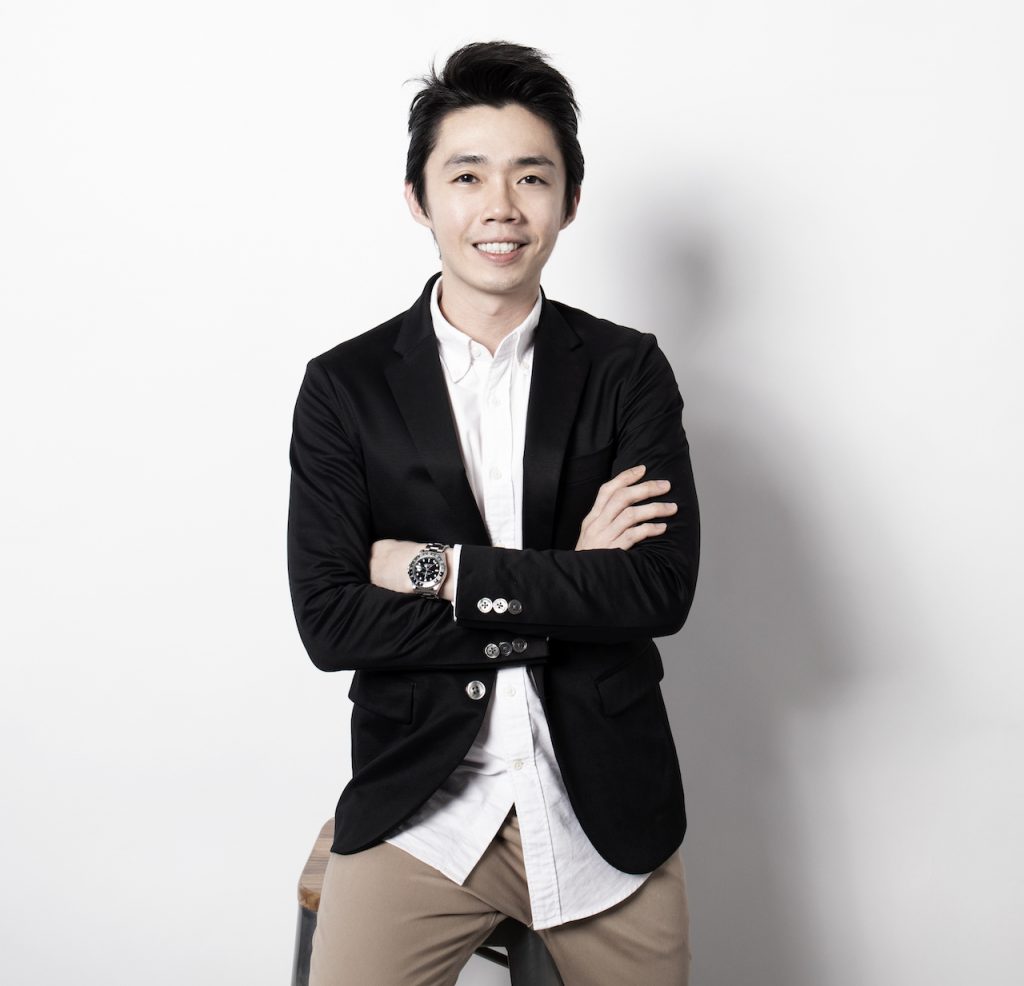 Grace: Many businesses usually stem from a personally impactful experience. What was your personal motivation for entering the diamond business? 
Nicholas: Well, I have always been fascinated by the sparkle and spectrum of colours they emit from a young age. 
After uni, I got my first job at a jewellery company, where I familiarised myself with all the different diamond processes from procuring to the selling of precious stones. The idea of running a diamond business intrigued me. 
But after a decade in the jewellery industry, I felt the traditional way of operating diamond businesses was too layered. There must be a better way to give consumers greater access. I didn't want there to be overhead costs.
And so, LUXIEE was born.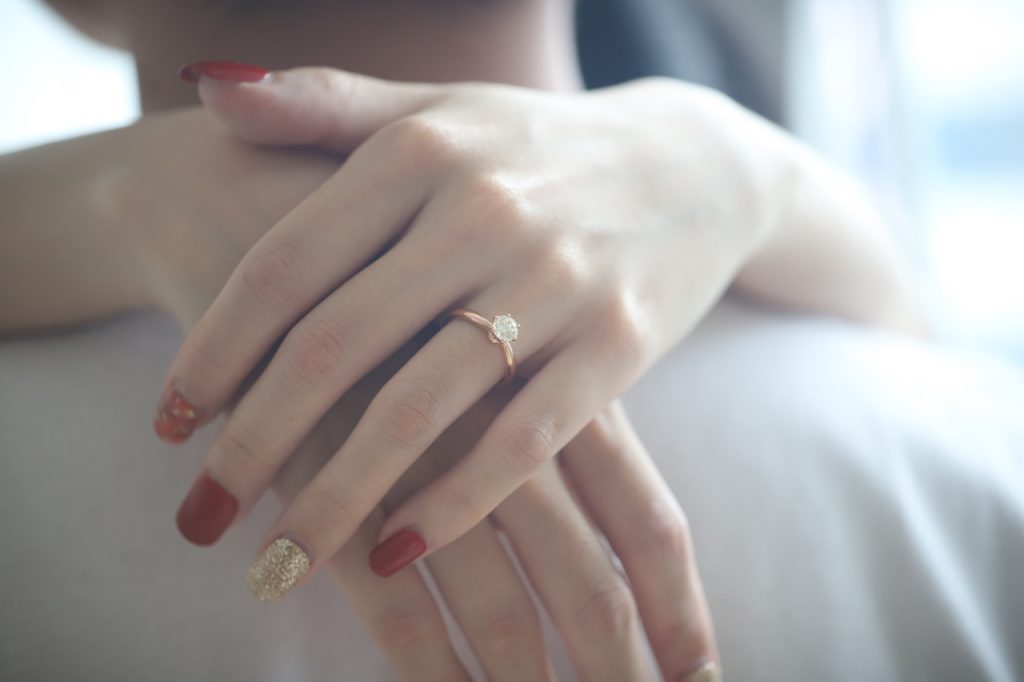 Grace: Buying a diamond is a deeply intimate affair, since diamonds are usually associated with a lifelong commitment. Despite being an online business, which can feel rather impersonal and transactional, how does your company retain this personal connection with its customers?
Nicholas: Understandably, it is never easy to part with thousands of dollars just with a click of a button, let alone a high ticket item such as diamonds. 
We encourage our clients to come down to our office to get their queries addressed. Our clients are also required to verify and pick up their diamond at our office. Even though we operate on a new business model and aren't as familiar a brand name, we have built good rapport and trust with our customers.
Grace: Similarly, I'm sure this isn't just a business to you. What does selling diamonds mean to you in a broader, cultural sense?
Nicholas: Diamonds represent different things to different people. It can represent first love, gratitude to your parents, or even given as a gift to yourself when you get your first job. To me, diamonds represent the everlasting bonds shared between you and your loved ones. 
They're also versatile. Besides setting them in rings, they can also be set in necklaces and brooches. 
But as exquisite as diamonds already are, their prices are still heavily marked up by the middleman. I wanted to help customers purchase diamonds at their truest value possible while feeling assured of quality.
Grace: Who is your core demographic though? What are some of the trends you've noticed among this customer base, regarding their taste in diamonds? 
Nicholas: Mostly, fiancés-to-be who are looking to propose. We have also seen a good number of women who not only buy rings for themselves, but also enquire about setting their loose diamonds into other jewellery settings.
The round brilliant diamond still remains the most popular shape amongst all other diamond shapes. 
We offer a fixed number of ring settings but we have received increasing requests for custom orders. For custom orders, we provide 3D renders to our customers before we manufacture them.
Grace: That's quite a range of customers. Are there any particular purchases that stick out? 
Nicholas: The most memorable purchase would be a 5-carat round brilliant triple excellent diamond—one of our highest purchases. The customer was well-versed when it came to purchasing the diamonds. Even though we only carry GIA certified diamonds, she was still sceptical how we priced our diamonds. 
After several meetings, she eventually took a chance with us. When her diamond arrived, besides going through the usual verification process, she independently tested the diamond's authenticity too. In the end, she became our return customer.
There was also another customer who referred five friends (and counting) to make their diamond purchases with us. During his meeting with us, he brought two other friends along. He made a purchase in the later half of the day. Everyone was able to afford diamonds of better specifications than if they'd purchased from traditional retailers.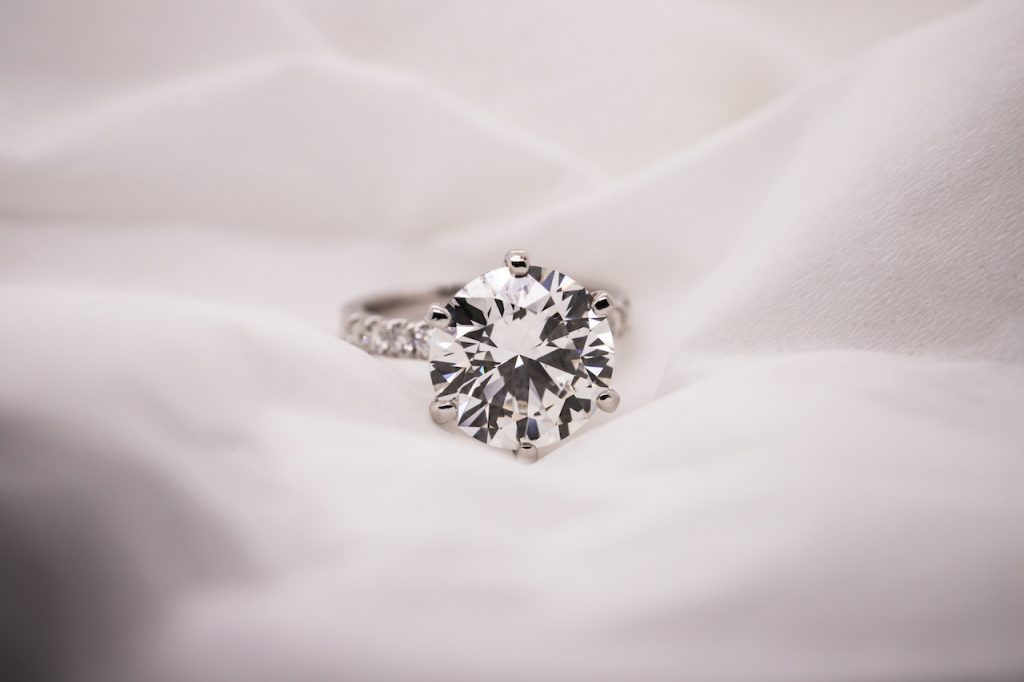 Grace: Okay, imagine talking to someone who's completely new to diamond shopping (i.e. me). This person doesn't know where to begin, and what any of the jargon means. In the most layman language possible, how would you advise them on the things they need to look out for? 
Nicholas: Practicality is key. Your budget would be the most important factor. Then you work backwards to decide on the carat, clarity, colour and cut—commonly referred to as "The 4Cs". 
As a general rule of thumb, pick a diamond that has excellent cut, symmetry, polish, and faint to none for fluorescence. So you can maximise the sparkle and shine of the diamond. 
As for ring settings, a simple classic solitaire setting is recommended for 1.5 carats and above to showcase the size and quality of the diamond. For diamond sizes below 1 carat, we recommend a halo setting with side diamonds to make the diamond look bigger. 
Grace: Oh that's fairly easy to understand. Hopefully I remember these tips if I ever purchase or receive a diamond one day. Speaking of receiving diamonds, these gemstones still hold strong romantic associations in society. As a forward-looking brand, what are your company's vision and goals that will set you apart from your competitors? 
Nicholas: Diamonds have symbolised love for decades. They are usually given during proposals, anniversaries, or as a push present. But I hope that diamonds will become more than just a once-in-a-lifetime purchase with LUXIEE's accessibility. 
We currently offer a small range of versatile ring settings that suit any diamond shape. But we are also looking at expanding our inventory and spreading our services internationally.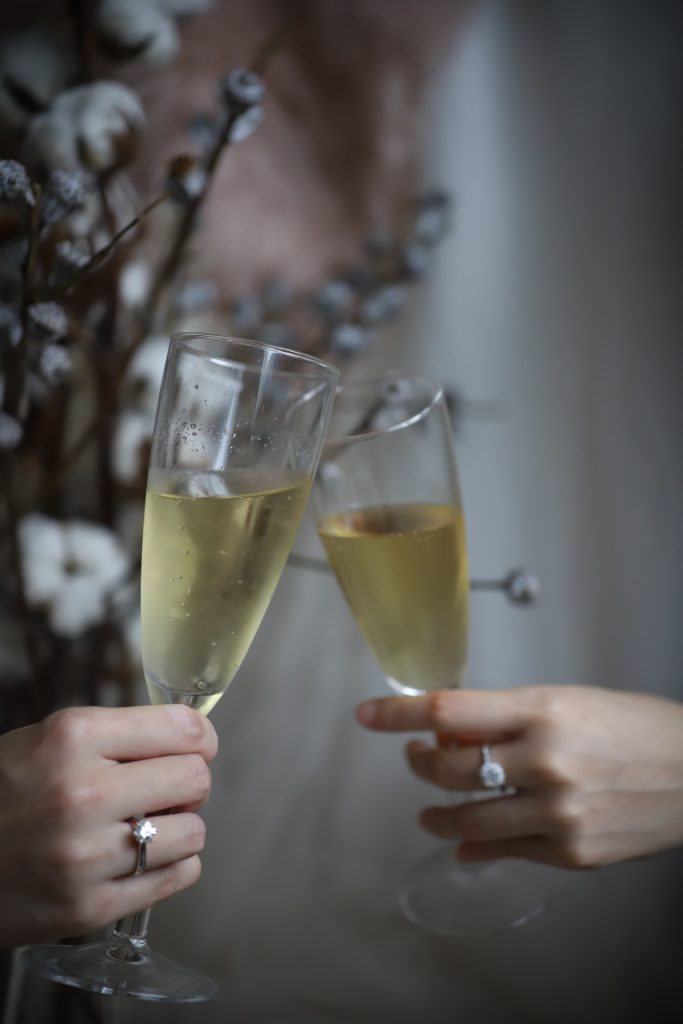 Grace: On that note, why did you choose to approach diamond retail with a disruptive model? 
Nicholas: I realised diamonds in retail shops are sold at much higher prices than what they are being valued at, because these shops have overhead costs, such as rental, inventory costs, operation costs, and so on to cover. 
With greater accessibility to technology, we developed the same goal as e-commerce platforms, such as Lazada, Taobao and eBay: to bring consumers closer to suppliers. Our e-commerce business model allows us to onboard numerous reputable global suppliers listing over 100,000 GIA certified diamonds. It just so happens these are also suppliers to your traditional retailers, who are household names in Singapore.
Grace: What are some things—both good and bad—that you didn't expect to encounter when you first started your company? 
Nicholas: Though foreseen, the hardest thing to tackle was to change the mindsets and attitudes towards shopping for diamonds online. Parting with large sums of money online can be unsettling for our customers, especially since our concept of shopping for diamonds is relatively new. But we tackle that by being transparent and inviting them to our office to receive their diamond.
The upside is that most of our customers who patronise us are very well-informed about the kind of diamond they want. Therefore, there is not much selling to do as they have the freedom to pick the diamond that meets their budget and specifications. 
Grace: Looking back, if you could give aspiring entrepreneurs one piece of advice, what would it be? 
Nicholas: Find a good team to support you. LUXIEE is a marriage between my expertise in the diamond industry, and the creative capabilities from my business partners who run Germs Digital, a Singapore grown marketing agency.  
Running a business is definitely not a one-man show. There are certain aspects of the business that you will not be experienced in, so that is where your team makes up for it.
This post is sponsored by LUXIEE.