This article was initiated by Rice and is not sponsored by SMRT.
Due to the sensitive nature of their work, we have protected the faces and names of all corporate communications staff.
"Believe me, we are all well-acquainted with Murphy at SMRT. He doesn't like us very much."
This is Murphy's Law that Jane is referring to. The Lead in a section within the SMRT Corporate Communications Division informs me that possessing a sense of humour is crucial to surviving in her company, at least in her department.
As anyone who does communications for SMRT probably learns within their first week on the job, anything that can go wrong will go wrong.
I note that SMRT hasn't had a 'crisis' to manage since the start of this year—there has been no major train breakdown or a flood that supposedly happens every 50 years. To this, Jane replies wryly, "Well, let's not speak too soon."
Point taken; there is the debacle surrounding their COO who was arrested for drink driving and the online furore against the incoming CEO.
There was a time when 'boring' news like this barely made the front page. These days, any headline that contains "SMRT" gets clicks. The company is a favourite target among netizens and media, who take pleasure in criticising the rail company any chance they get.
As long as one works for SMRT, they're subjected to public scrutiny, even for the things they do in their personal capacity.
Out of curiosity, I'd approached the corporate communications team earlier this year to make them the story. Being at the frontline means they deal with the immediate fallout of any news regarding SMRT, yet the existing narrative mainly focuses on sympathy for the engineers and maintenance staff, or hatred for senior management.
In the end, I persuaded them to let me shine a light on their significant, demanding, and frankly, thankless role.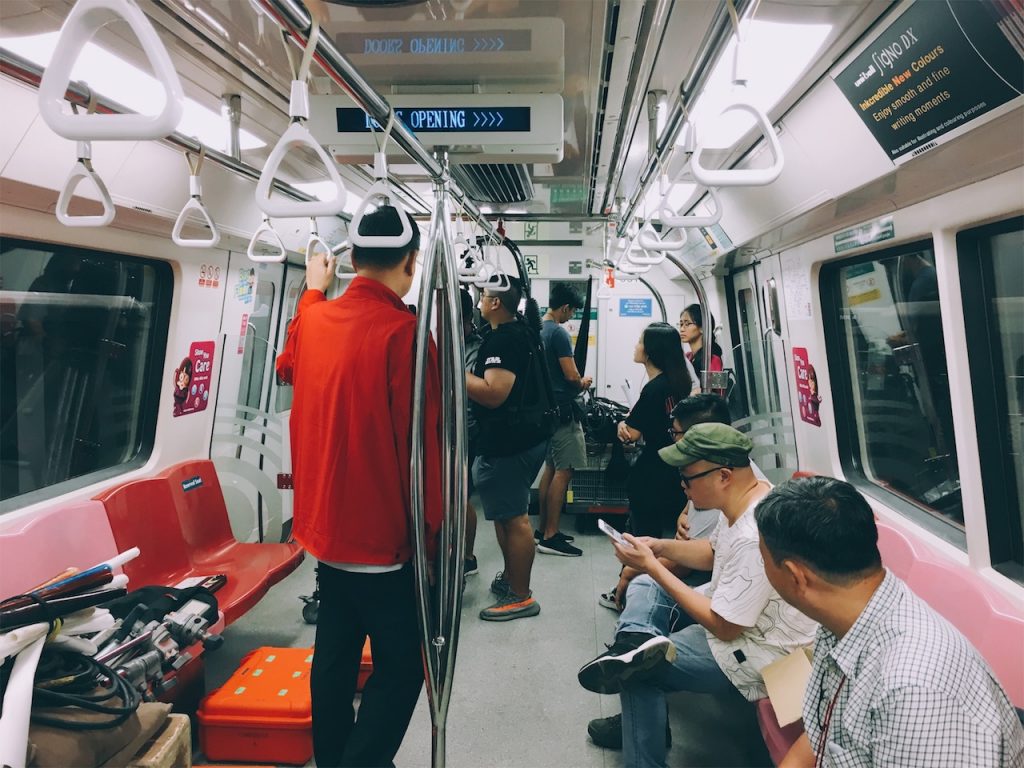 This is how I find myself in Ang Mo Kio MRT station at 12:30 AM, waiting for Jane to take me through the next five hours of filming for an SMRT behind-the-scenes video. Her colleague, Yvonne, is overall-in-charge of tonight's shoot.
Yvonne's role includes coordination and time management, checking in with the makeup artists for the train captains, and making sure the script is read accurately.
Tonight's scene involves a faulty train; a six-car train will be rescuing another stranded six-car train. We will cover the stretch from Yishun to Sembawang. The intention is to educate the public on what happens when a train is stuck on the track, and to provide a behind-the-scenes look at SMRT's operations.
While the concept was theirs, they let a production house write the initial draft of the script.
Yvonne says, "It was a good way to see what the public actually thinks we do."
I learn that for educational videos like this, the corporate communications team uses actual SMRT employees who are selected during company-wide casting calls.
Tonight, the train captains don the brand new SMRT jackets, which I remember some netizens slamming when they were released. They wanted SMRT to invest money in fixing the trains, instead of their staff's attire. However, I also recall thinking it was a smart PR move; giving employees a makeover boosts their self-esteem and keeps them motivated on the job.
It's 1:30 AM when we finally get the green light from the Operations Control Centre for the train to head towards Yishun.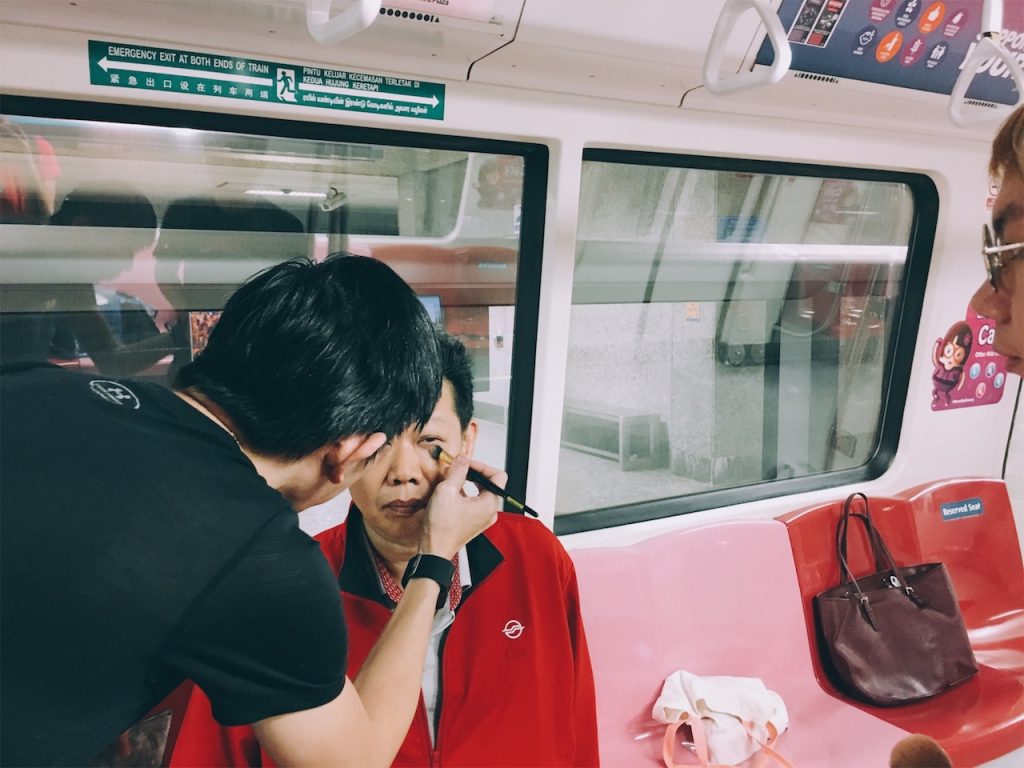 Along the way, the production house takes over, while Jane and Yvonne engage with film crew and other SMRT operations staff who have been tasked to accompany the shoot.
Jane shares that the company conducts regular exercises simulating possible crisis scenarios to keep their staff operationally ready. During these simulations, each employee has a specific role to play. In a crisis, they also have an 'alternate', who handles the same crisis management job scope and covers for them when they're on leave.
When I met her boss, Margaret Teo, the head of Corporate Communications, earlier this year, she puts me at ease quickly with her 'big sister' vibes. This, according to Jane, is precisely what makes her great at her job.
She adds that it's also fascinating and empowering to see a woman lead.
An old PR maxim that guides any communications department goes, "Handle the crisis before it happens." In other words, good PR ensures everything is under control all the time.
That said, the team aren't superheroes. When unexpected crises happen, such as the tunnel flooding last October, they can only respond and react, making sure that the mess doesn't get messier. Given that they didn't know how soon the water would clear up for this incident, they ended up working overnight over that weekend.
Although not a huge bulk of their work is reactive, they also respond to seemingly unrelated incidents, such as a fire in a mall near one of their MRT stations.
Jane says, "We need to address incidents like this because people might take the MRT to the mall and would like to know if the fire would cause a delay."
In addition, Jane and team occasionally find themselves re-directing queries related to the North-East and Downtown lines to the other rail operator—a testament to the fact that to the public, anything related to the MRT automatically falls under SMRT's purview.
"We recognise and understand how people feel, so we do our best to empathise. We are commuters too. None of us come into work wanting a bad day," she shares.
"When a train breaks down, it may cause many people inconvenience for a day at most, but we deal with the negative online sentiments afterwards for a few weeks."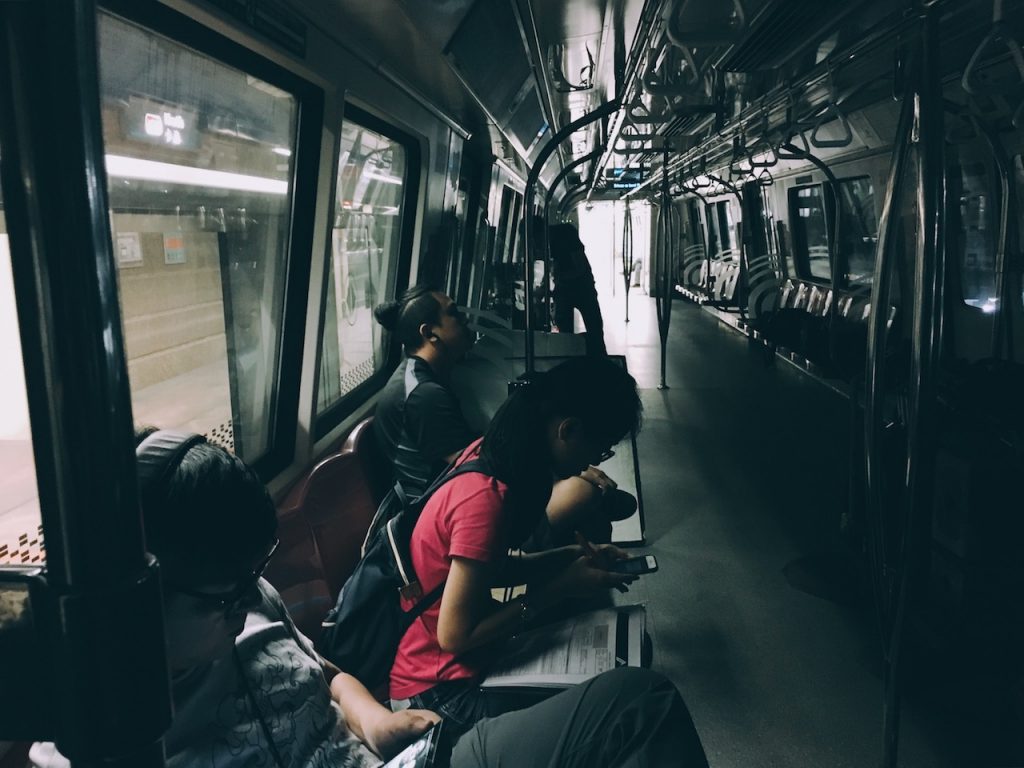 In my opinion, the most successful crisis strategy is to create another crisis to overshadow an existing one. Luckily for them, I
d
o not handle their public relations
.
Instead, to manage these crises, the team often have to cancel their own plans. Some have been called away from dates, birthday parties, weddings (though not theirs), and even their own hen's night.
As for Jane, when she wanted to catch a movie alone one weekend, she received a text from work immediately after buying her ticket. She ended up not going to the cinema. The movie was 12 Years a Slave.
She jokes that if they want to be uncontactable without flying overseas, the Esplanade's concert hall has no reception.
To some, this culture where employees need to be on call 24/7 as long as they're in Singapore might seem unnecessary, especially in a transport company.
But everyone I speak to from the corporate communications team, including Jane and Yvonne, says it's company culture to have each other's backs, such as tonight where an employee in charge of technical expertise is onboard both the 'rescue' and 'stranded' trains. These people are involved in all shoots and assist with product knowledge, ensuring everything presented is true to life.
In another instance, Jane shares that when she used to handle media relations many years ago, she once took a group of reporters to the scene of a dead man who had committed suicide by jumping onto the MRT tracks. The maintenance and operations staff present came through, and tried to shield her from looking at the scene.
Essentially, everyone in SMRT seems to embody a spirit of public service in everything they do, despite not being part of the public sector. I suggest that they are probably so bonded because they need to stand together against public ire.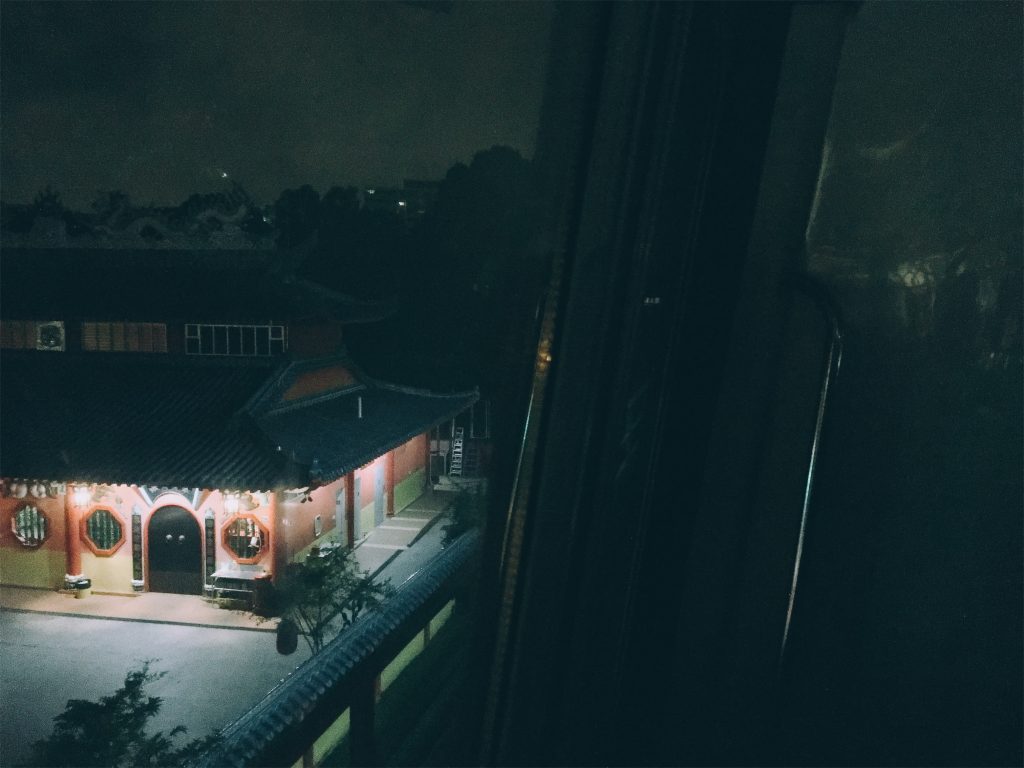 It's almost 3 AM when we film the rescue train we're in pushing the stranded train on the tracks.
Yvonne receives a text from her office Whatsapp chat group, proof that no one in SMRT sleeps. She tells me that the Operations Control Centre has reminded them to wrap up by 4 AM. We're behind schedule, and might need to scrap a scene for tonight, but she appears unperturbed.
Just past 4 AM, we realise we've overrun the shoot schedule. Calmly, Yvonne activates Plan B. They will indeed skip filming a scene tonight and pick up another day.
Noticing my concern, Jane says, "[This 'crisis'] is nothing compared to what she's been through. We've all grown so much and it's comforting to see that."
Regardless of everything they go through, there are job perks. For instance, their corporate social responsibility programmes remind them how they can give back to the community in meaningful ways.
They also engage with train enthusiasts under the Friends of SMRT initiative, even hiring them as interns, which can be illuminating. These young interns challenge SMRT's technical staff to see things from a different perspective. For these employees, Jane says, seeing young people so passionate about their 'dry' job is something they enjoy too.
Before sending me off in a cab, she adds, "My job is to ensure everyone gets home safe."
Whether by choice or out of habit, their job involves showing empathy for everyone. Critics would say it's not something SMRT has managed to do well (or at all), yet continuing to do it is a core part of their responsibilities.
After all, they should know by now that effective PR is necessarily about understanding human behaviour.