Angelline Chung is a New York based actress and musician. She was born and raised in Singapore. Images courtesy of Angelline.
After Crazy Rich Asians became a game changer for Asian actors, leading to Henry Golding and Tan Kheng Hua's rise in Hollywood, many of my fellow Singaporean actors have come to me for advice. They wonder if this is the only way to 'make it in Hollywood', while also questioning whether following their dream is just a far-fetched wish.
In my opinion, one of the most effective ways to begin a career in Hollywood is to have built up a body of work at home. Zhang Ziyi, Jet Li and Jackie Chan have all done it. Bruce Lee acted in the States, but did not become an international star until he returned to Hong Kong where he could have more creative control.
Crossover actors are often highly respected, and often given significant roles to match their level of current success. So fret not, there are other ways you can fulfil your dreams. They may be longer and brutal, but they're also extremely fruitful.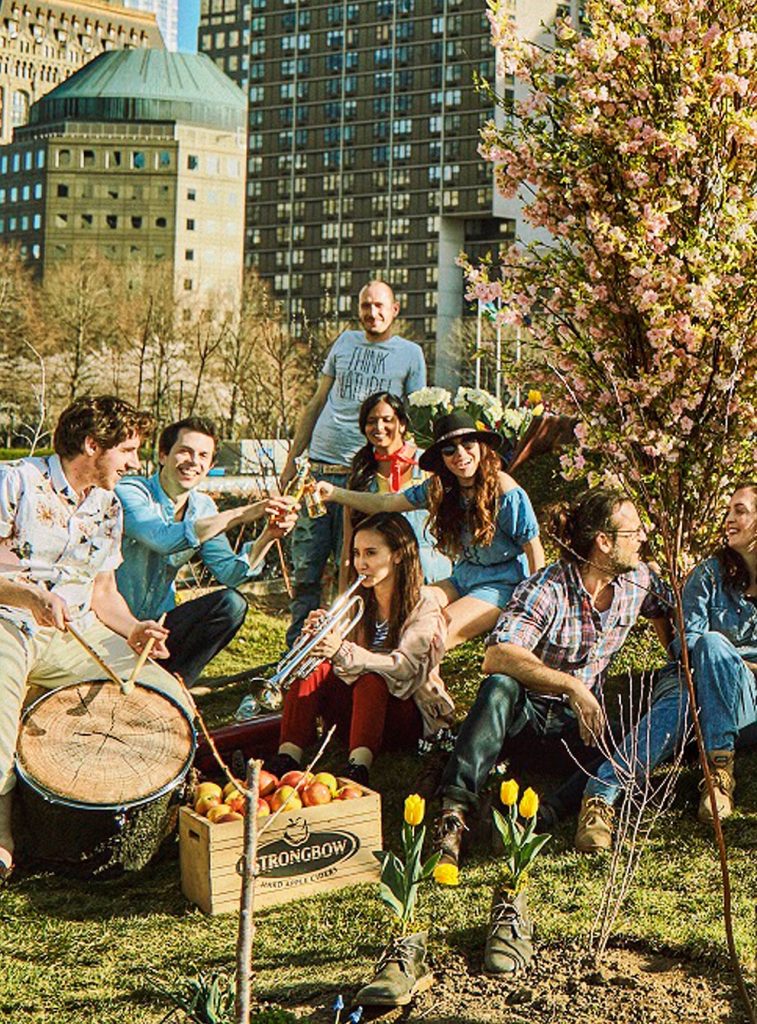 "I feel like trying but don't know how. How ah?"
After working for a couple of years as an actress in Singapore, I decided to come to the United States because I wanted to receive good, solid training in theatre. To make sure that I would adapt to life in New York, I used my savings to apply for summer school at the New York Conservatory for Dramatic Arts. There, I used the opportunity to source for a good acting conservatory. Months later, I auditioned and was accepted into a few schools, before deciding to go with Method Acting at the Lee Strasberg Theatre and Film Institute.
Having prior experience, the preparation went smoothly. However, as it's usually a live audition, they can still reject you if you fail to deliver a good performance. Most conservatories require you to do two contrasting monologues from only published plays, and there was a fair amount of studying, on top of making sure I enunciated as clearly as possible. After all, performing a Shakespearean monologue in Singlish to an American conservatory is never a good idea.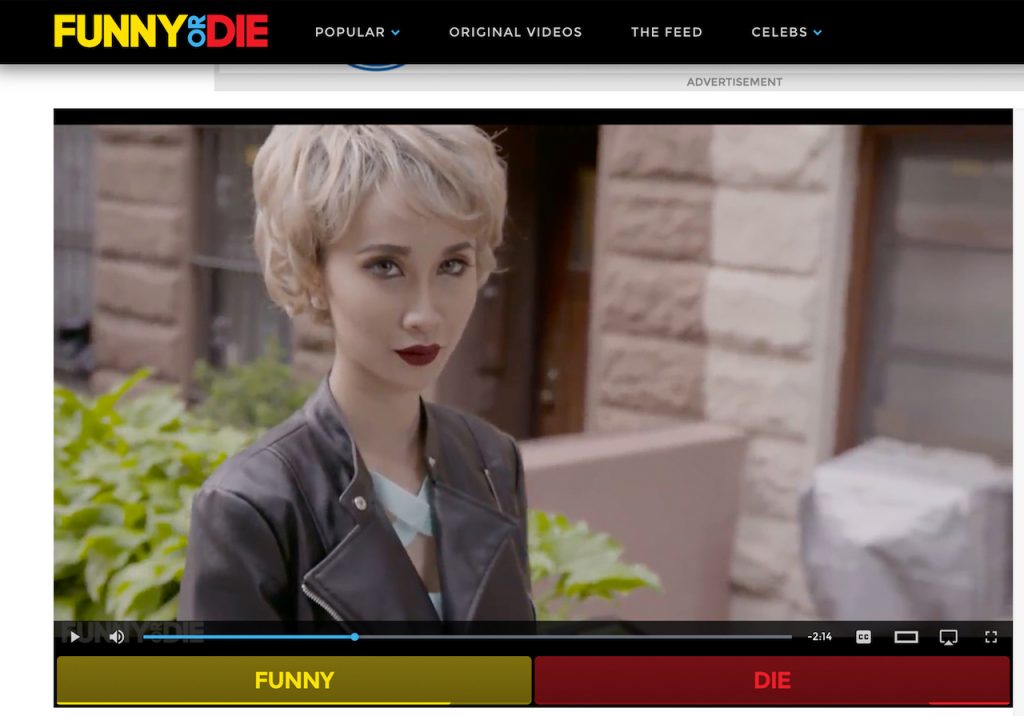 During my two years of rigorous training, I managed to file for my work (or
O-1
) visa before graduating. This was possible only because of my prior acting experience in Singapore, where I managed to earn some solid credits on local television.  
The beginning wasn't easy as I struggled to find my own brand as an actress, in addition to transitioning from Singapore to New York City. I had to adjust to match the extremely high standards—after all, New York City hasn't gained its reputation for being one of the hardest cities to succeed for no reason. This meant going up against the most talented, qualified, experienced, and beautiful people.
When I say 'tough competition', it is not enough to only describe the amount of hustling that needs to be put in. According to many casting directors, approximately four thousand actors get submitted for a principal role (a role with more than five lines) on any television show. Only less than a hundred get called in to audition, before the number is narrowed down to a handful that go through to the next round. Following that are the producer's and director's rounds. Only three make it to the last round with the network (HBO, ABC, FOX, etc), and only one person books the role. For movies, the process is similar.
These days, we get competition from actors all around the world for movie roles. When they began casting the lead roles for Crazy Rich Asians, they did a global search and auditioned some of us here, including myself. I and some others got pretty far, before eventually losing out to bigger names, which happens a lot with casting for movies as box office reception is crucial for a movie's success. Nonetheless, we all had a great experience and are very thankful to even be considered running with the big names.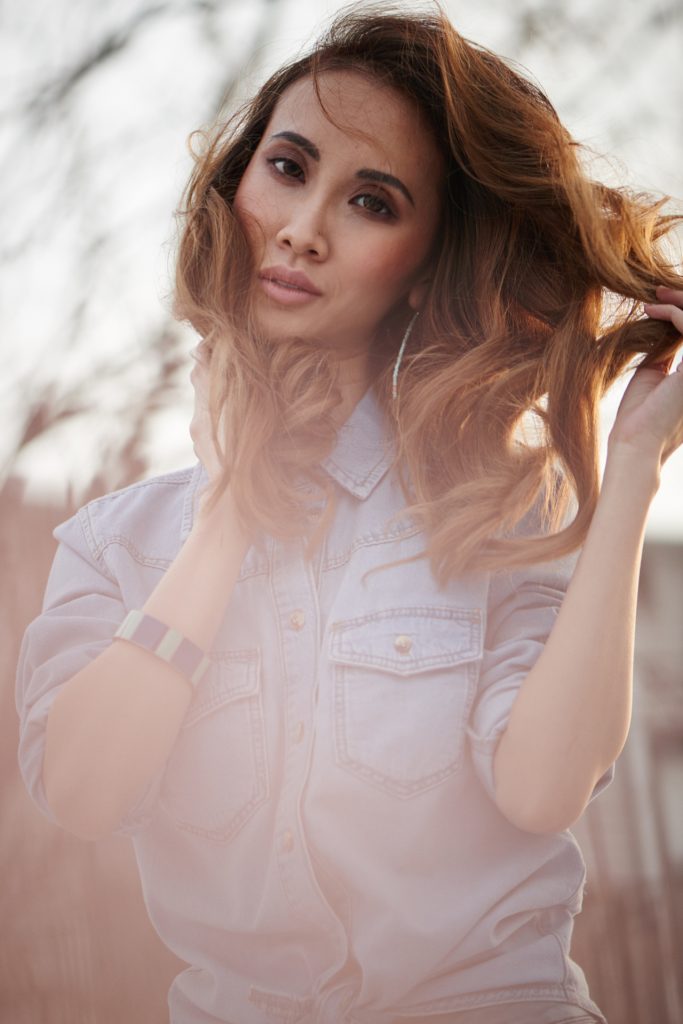 As an Asian actor, I've also had to deal with typecasting. I cannot tell you the number of times casting directors have asked me to do 'a heavy Asian accent' or speak in broken English. But as I'm fluent in Mandarin and also embrace it, it has opened additional doors for me whenever there is a need for a bilingual actress.
Because most Asian Americans are not used to speaking their mother tongue as they are not required to on a day to day basis, this has been so helpful with both film and television work, where productions are often willing to hire a foreigner instead of their own.  On the other hand, I've had to work regularly with a speech coach for accent reduction, as I still need to sound like how native Asian Americans do, most of whom grew up in the States.
I've been really fortunate to have met a lot of people along the way who guided me, such as my professor at Lee Strasberg, who petitioned for my working visa. A really good friend mine, a powerful entertainment lawyer, also referred me to my current agents, which has lead me to all my commercial bookings for Mastercard, L'oreal, Garnier, and so on. Since then, I've been able to fully support myself through commercial work.
Commercial work or modelling is the best way to keep yourself active while working towards your big break. It keeps you in the industry, and it pays very generously. It is so competitive here that the ability to call yourself a 'working actor' is a huge accomplishment. A term that's widely used is the 'starving actor', a phase that most Hollywood actors have survived.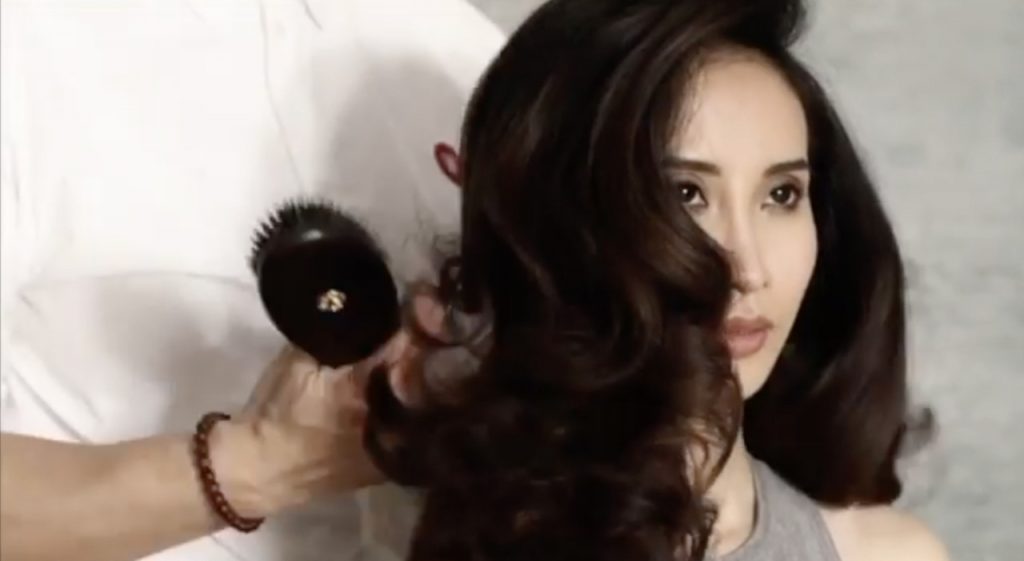 As a foreigner, the biggest obstacle I've faced while on my
O-1 visa
is the rejection from the networks such as NBC (Law & Order, Saturday Night Live, This is Us) and CBS (Criminal Minds), where they only see actors that are US citizens or those with a green card to keep their employment rates up. It is also hard to book recurring or series regular roles on television shows as television shows here run for years; as a foreigner on a working visa, you have an expiration date. They rarely petition for your work visa unless you were already established in your home country before crossing over to Hollywood.
Industry referrals, i.e. connections, are the most efficient and effective way of building a successful career, hence the saying, "It's not what you know, but who you know." As an actress, I always found myself surrounded by people in the industry, with the only difference for those who end up building a strong network being the way you project yourself. Great attitude, positive energy, strong sense of self-awareness, charisma, having a vast knowledge of the industry, understanding your strengths as an actor, and focusing on them—these are considered traits of an actor with what we call the X-Factor.
Frankly, just talent and passion won't cut it for Hollywood. Everyone you meet will be both talented and passionate, and the only thing that will make you stand is your personality. This applies to almost everyone here.
And again, I cannot stress enough the importance of a speech coach if you are not used to speaking in an American accent.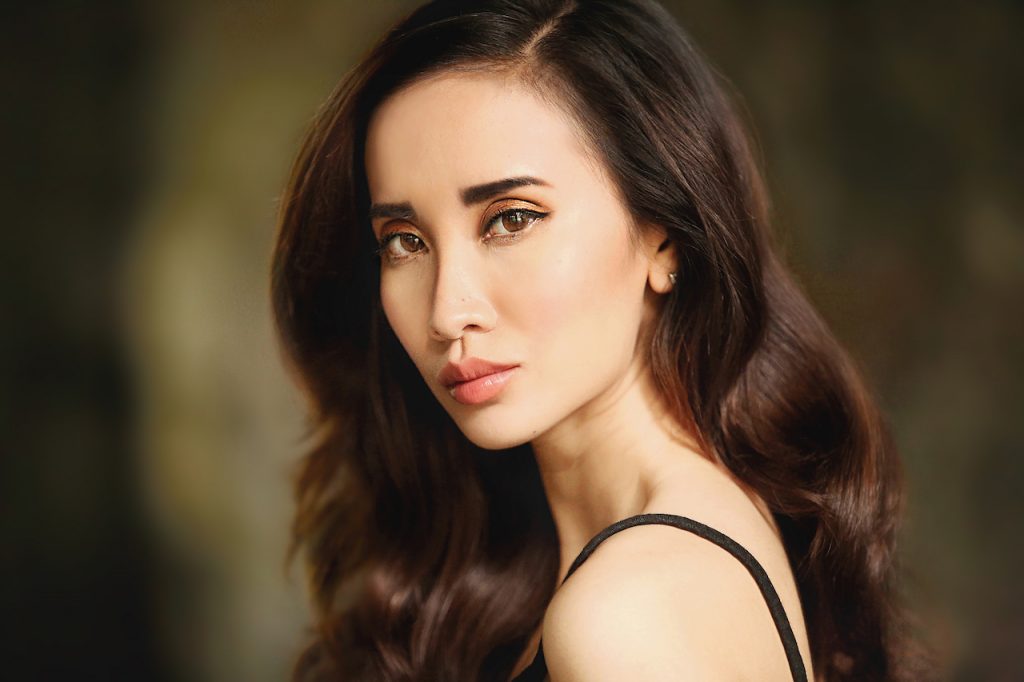 "Six months can?"
Cannot.
Six months is enough only for attending summer school and figuring out your next steps. In my opinion, one of the biggest mistakes most people make is tying 'acting' to money and fame. Yes, having a successful acting career can lead you to that, but there are also many other ways for money and fame to manifest, such as being a social media influencer, Youtuber, a fashion designer, participating in reality television shows, and so on.
In most parts of the world, especially in Hollywood, acting is taken seriously as a form of art. My professor at Lee Strasberg always reminded us, "If dancers and musicians take years to train to become a world class artist, what makes you think an actor doesn't?" It is taken so seriously that most Hollywood stars have received intense and rigorous training at school, some of whom even have a Masters degree in Theatre. Some of my peers at Lee Strasberg came from families that are well-known in the industry (yes, even famous parents had to persevere for a while too.) Even with such prominent connections, they worked for years before they could get their break.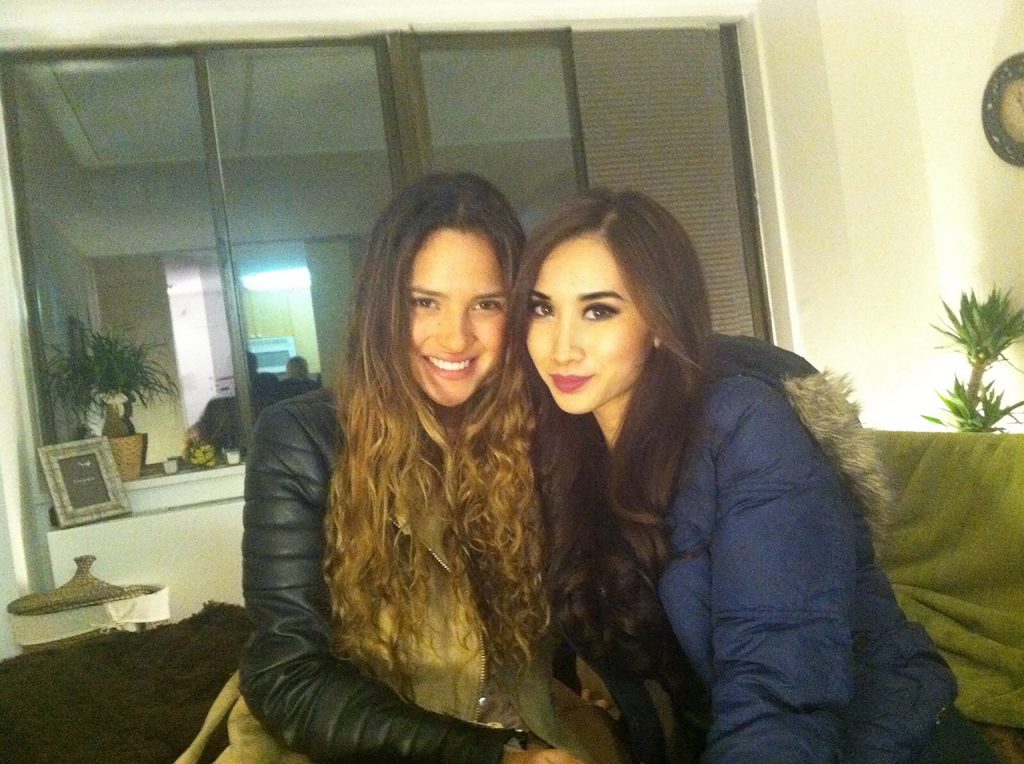 "I don't have a lot of money but I would like to go to acting school over there. How ah?"
If acting runs in your veins and you just 'get' what the playwright wants for each character, or you are just magnificent at Shakespeare, you can audition for a college that has a strong theatre department. Most colleges in the United States offer full scholarships and housing, and upon graduation you will receive your OPT.
The OPT stands for Optional Practical Training. It is a temporary work visa issued upon graduation from a full time program, and is valid for a year.
While you are on your OPT, you will have to source for funding for rent, food, insurance, transport, emergencies, and other expenses. A friend of mine who just graduated from The Juilliard School received a full scholarship for his Masters in Music, and managed to also get partial funding for his housing from a local foundation, and has now returned home without breaking the bank.
I had a great experience at school—not only do you receive training from great teachers, you are also polishing your craft together with people who are just as talented as you. School is also a very good opportunity to find your 'brand', as you'll need to identify and focus on your strengths as an actor when you are finally thrown into the working world. In Asia, actors can play different types of roles. But here, especially when you are first starting out, you have to really work on your unique qualities as this is how you will book roles.
"Is it only about talent?"
No. It is also about survival skills and courage.
Many Hollywood actors struggled with financial difficulties for years before they could fully support themselves through work. If taking the leap of faith to attend school is a challenge for you, forget about becoming a working actor in Hollywood. No one wakes up one day and gets an Oscar; everyone goes through the same process. Look up Peter Dinklage, Chris Pratt, Nicole Kidman, or Sylvester Stallone's story. That kind of drive is what you will need to survive.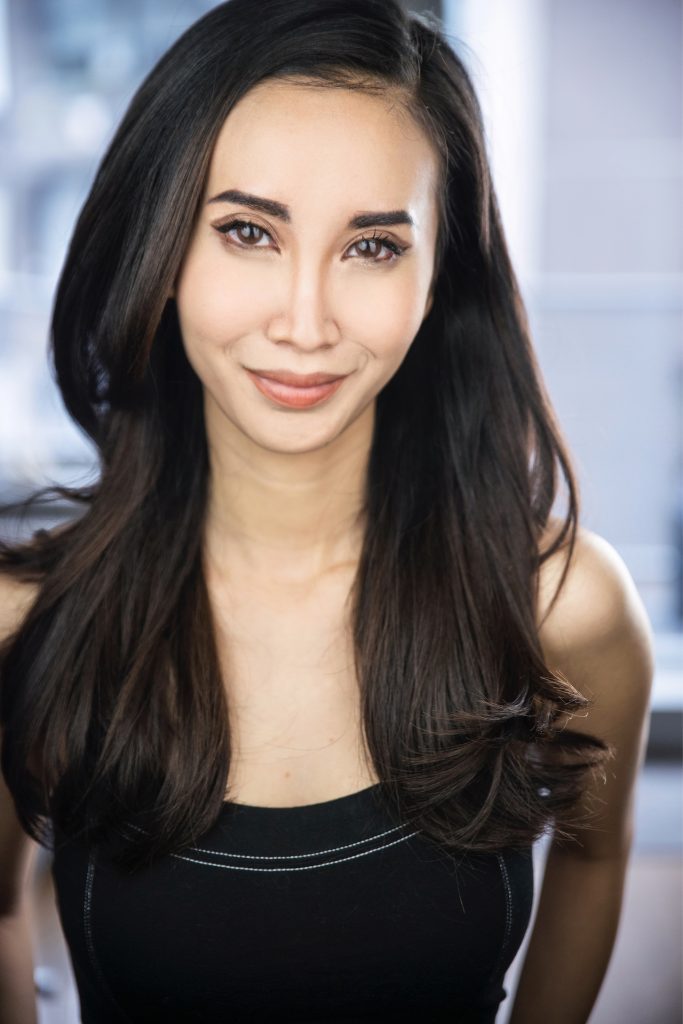 "I don't want to do any of those leh, I just want to go there and try. I work for free, can? They don't have to pay me."
Cannot.
You will not be able to volunteer to work 'for free' because it's against union rules. All television shows and movies that you watch on Netflix and in cinemas are all SAG-AFTRA productions. All Broadway productions also require their performers to join Equity, the union representing all Broadway performers, which usually requires you to transition to a green card before you can join. It is best you cooperate with the unions as they have the right to report you to immigration and have you deported. Also, you do not want to be blackballed by the unions, as it might mean the end of your acting career. The current US Administration has also been very strict with illegal immigration. As such, I had to get a immigration lawyer to file for my O-1, also known as the artist visa, so I could begin searching for an agent and working.
Agents are your only way to get submitted for television shows and big budget movies. There are three ways to get an agent: industry referral, through headshot/resume submission, and inviting them to your performance where they will assess their interest in you.
The O-1 allows you to work for three years while the OPT only allows you to work for a year. However, to file for the O-1, you need to already have working experience, whereas the OPT does not require that.
"Then how to get the visa?"
To get approved, you will need to provide evidence of previous work. Press interviews, reviews of your work, awards, proof of upcoming work in the United States are all mandatory for the petition. You will also need a sponsor (who is a US Citizen in your field) to petition for your visa, and hire a good immigration lawyer to present your case. This is where connections come in. This is why I decided to go to school as it served as a very solid stepping stone for me. If you are a high fashion model, it will be easier for you to get sponsored by an agency in New York and/or Los Angeles.
As a side note, modelling agencies can submit you for acting roles too. Plenty of models often transition into acting, and they are usually successful. If you have zero experience at all, I highly suggest you go the OPT route.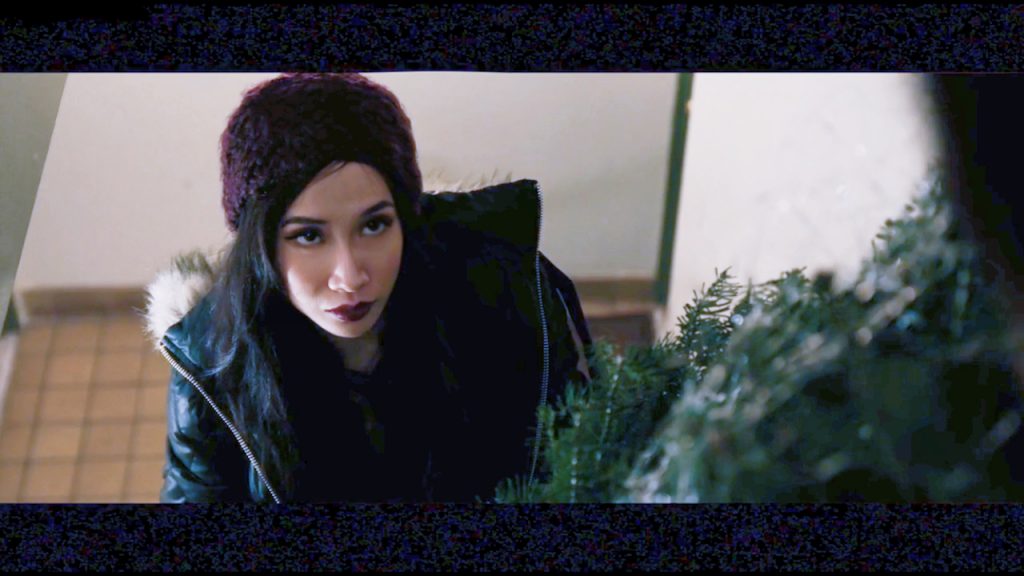 "What do you think is the difference between Singaporean actors and the ones in the United States?
This is a frequently asked question. Here's my truthful answer.
The actors here, unlike the actors in Singapore, are highly respected and supported by their country. They also have access to solid training, better productions of the highest quality, and most importantly, powerful unions that will fight for their well being and provide them with good welfare.
The difference between an actor who has received training and one who has not is day and night. When I worked with Hugh Jackman and his acting professor from Western Australian Academy of the Performing Arts on a Mastercard commercial, he said that it is so important for actors to go to school. Training helps you to uncover your abilities as an actor, and gives you so much to work with to push your limits.
On the other hand, actors in Singapore often have a tough time receiving support from the community. Very often, when I am asked this question, people expect me to say the negative things about Singaporean or 'Mediacorp' actors. During my years working as an actress in Singapore, I managed to get to know some great actors that you now see very often on screen. Even though I've successfully transitioned into to a bigger and more mature acting industry, I do not see them as less. They can only work with what they are given.  
A Singaporean actor who dedicates themselves to their craft, works hard to deliver a good performance, is always at the top of their game, shows appreciation for their experiences, and has integrity, shares the same qualities as any other good actor.
If Singaporean directors cannot appreciate a good actor, or if they cannot tell the difference between good and bad acting, do you expect them to guide an actor on set towards 'good acting'? Teamwork is everything. Hollywood actors often thank their directors for a reason. I am very certain, if Singaporean actors are given the same access to the things we have here, they can absolutely be as great as the Hollywood actors we see today.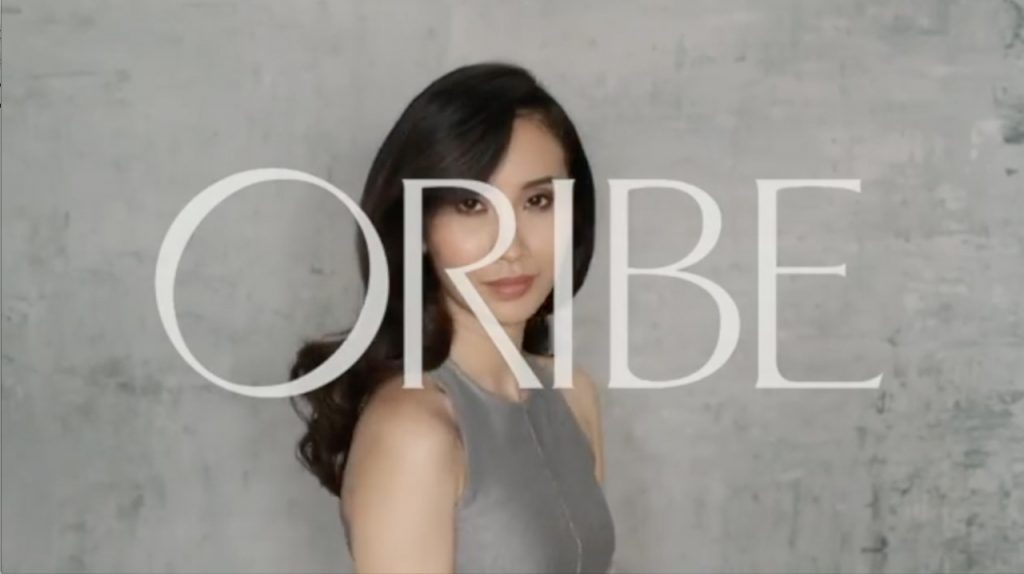 "Cannot one lah."
Can one.
I know this is may be a very big, unorthodox decision—my parents questioned my life decisions when they found out this was the path I wanted to take. Many people asked me how I did it, but the truth is that I only knew how to do it after I did it. There are a few Singaporean artists amongst the New York pool who have also managed to do it, which shows that talent does not stem from race, gender, religion, family income, or birthplace. It comes solely from yourself, and how far you will allow your abilities to take you.
I am extremely grateful to what I have achieved so far. In many interviews with award winning actors, they often relate their 'success' and 'fame' to a very happy accident. I could not agree more.  
Once you've established yourself as a working actor here, you are considered successful. From there, you can decide what kind of path you would like to take, or how you want to define 'success'.
Do you want to be like Jennifer Lawrence, Elizabeth Moss, or Gloria Reuben (who is my neighbour and who I inspire to be like)? One is internationally known, surrounded by paparazzis, the highest paid actress, winning Oscars—i.e. a movie star. The other is winning Emmys, a world class television actress, but a little bit more low key. The last is very well known and respected in the industry. Her name rings a bell, and seeing a picture of her makes you go, 'Oh! I know her! She's great!', even though she has remained extremely low key; just happy to be working and collecting fat paychecks.    
Marci Phillips, the head of casting for ABC (Grey's Anatomy; The Good Doctor), once told us at a masterclass, "Those who are not happy before they become famous, will become more unhappy after, but those who are already happy with themselves will become happier when they become famous."
I am very grateful for what I currently have. The bookings are consistent, and I find myself hustling everyday from audition to audition for both commercials and movies. However, my journey keeps getting better, and next year will be a great year for me. I will be joining the cast of Kultus, the first Singaporean television show that will shoot in both Singapore and New York, and that will feature both Singaporean and American actors. I am also currently bouncing back and forth between work and school.
Even today, my parents still worry about the unstable nature of my career. I do not blame them, hence why I'm currently finishing up my Certificate in Music Theory and Analysis at The Juilliard School just to put them at ease. It does get extremely busy, and sometimes you find yourself with only three hours of sleep for consecutive days. So you really have to love what you are doing.
J.K. Simmons once said, "If you do not love it enough, get back on the bus and go home." The struggle is real, and rejection happens more than bookings. Even A-listers receive their fair amount. However, with perseverance and a strong will, it can be a worthwhile journey. As Prince Ea says, "Every dies but not everyone lives".
At the end of the day, we all know that the only person standing in our way is ourselves.