Top image credit: Angelcakes/Youtube
Subway going halal is a business decision, not a religious one.
But if you ask us, banning pork won't reverse its decline. The key to sandwich success is not broad appeal, but catering to hyper-local tastes as McDonald's has done with its Nasi Lemak burger.
This is why we've taken it upon ourselves to create this Uniquely Singaporean menu to save Subway from irrelevance. #prayforsubway #eatflesh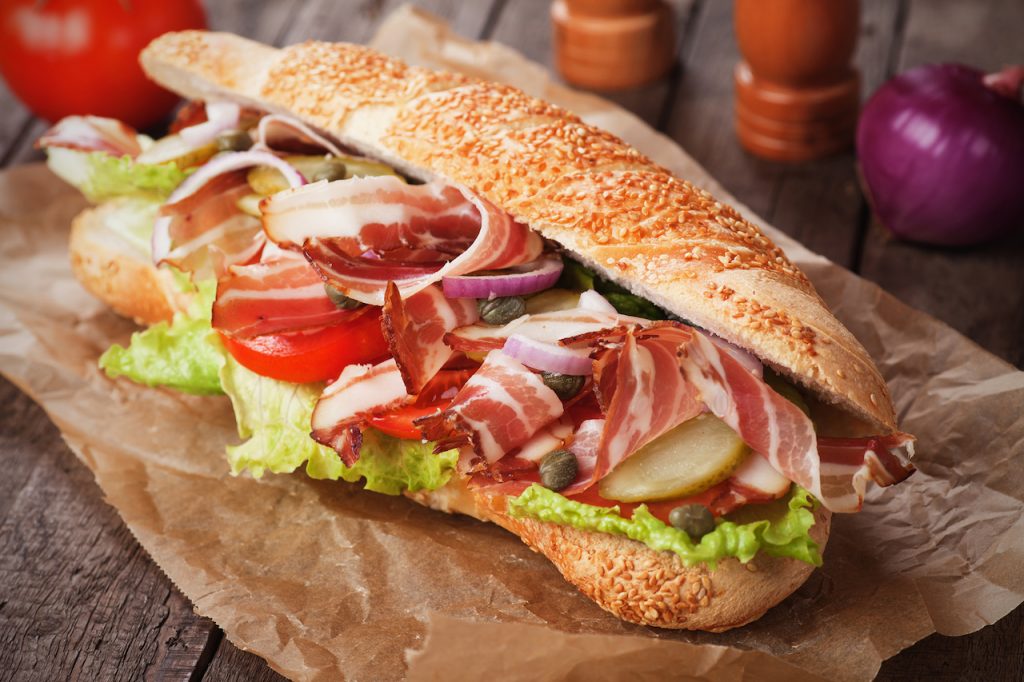 The 9%
A regular sub that will cost 2% more one year from now, but you get a free cookie in return.
Subway's sandwich artists will shove it down your throat whenever you are ready. They will not apologise because it's for your own good.
The 70%
Economic bee hoon and oily fried egg sandwiched between two slices of toasted white bread. May or may not contain a slice of luncheon meat, depending on whether you voted for the PAP because you genuinely believe in them, or because "there were no strong alternatives".
The 30%
Same as The 70%, but saltier.
The 4G Leadership Special
White skin-less Chinese kampong chicken breast with mayonnaise on white gardenia bread. No, you are not ready for the "minority" flavour. Stop asking.
The Universal
Two pieces of bread with four types of chili.
The AMDK
Precisely 5.1 inches long, the average sandwich length according to science, but appears much longer from a distance. Contains quinoa, avocado, and pacific tuna. Only available at Bukit Timah and Novena outlets, but slowly making its way to a heartland near you.
The Atas-wich
Organic, artisanal sourdough bread. Contains mozzarella buffalo, gluten-free rocket, and a single poached egg spilling its yolk into the loaf. Tastes best when eaten while in the middle of a yoga pose.
The Ang Moh Pai
Contains xiao bai cai, sweet potato, and peking duck. Can only be ordered in Mandarin.
The Influencer
Rainbow coloured bagel with salted egg yolk sauce, truffle shavings, and 1.7kg of perpetually melting cheese. Comes with a choice of nine filters. Not for human consumption.
Sponsored by Samsung Galaxy S12.
The Millennial of Singapore
Avocado spread, strips of honey-glazed bacon, finished off with an almond butter glaze. Pair with a flat white made from 'hand roasted' coffee beans.
Relatively affordable, as long as you don't plan to buy a BTO after this.
The Chinese Privilege
Contains two types of beef, three types of chicken, and six different types of pork including bacon, whisky-soaked bacon, ham, salami, 'bak chor mee flavoured' minced pork, and meatballs.
Certain customers will get a footlong despite ordering a six-inch. It also arrives 30% faster than everyone else's sandwiches. Don't ask why.
The PSLE
Kids sandwich popular with adults, especially those who believe that every sandwich is a good sandwich. Will determine all your future meals for the next 15 years.
The NSF
Contains four random ingredients, prepared a la cookhouse (i.e. mixed together anyhow). Completely free of charge, but you must commit to eating nothing else for two years.
The Sun Ho
A single slice of plain Gardenia white bread, broken and distributed. Garnished with olive oil, and comes paired with a bottle of China wine. Expect to fork out 10-15% of your salary for the meal.
Sampan delivery available.
The SMRT
Contains two whole cans of sardines in between toasted flatbread. Only comes in 12-inch, but split into 12 sections. Falls apart easily.
Expect to wait 30 minutes; order is usually delayed.