This article is a reader contribution. All images courtesy of the author. 
I was in Primary Five when the S.League first launched in 1996. Back then, I was a tubby boy who was part of his school's Trim and Fit (TAF) Programme for overweight kids. Watching local football really captured my imagination. As it was, 1996 was the year that I started watching football in great detail: I saw Manchester United lift a domestic League and FA Cup double, England thrill at Euro 96 with their valiant run to the semi-finals, and of course, back home we had the launch of the S.League.
Somehow, I knew that I wanted to be a professional football when I grew up. And so, that was the start of my journey in football. I started by shedding a whole lot of weight such that I ended up being removed from the TAF club even before the year ended, and I started playing a lot of football, albeit recreationally in school. 
A lot changed when I entered Secondary School. I had my first taste of competitive football, representing Chua Chu Kang Secondary School (although the first year was a disaster). Nevertheless, experience gained. In Secondary Two, a number of my peers were selected to join (former) S.League side Gombak United's under-14 team. As for me, I attended the trials but simply didn't make the cut. I played even more football in Secondary Two: representing my school and class, playing street football at the courts and void deck.
I got my big break in year 2000 when I was successful in making the cut to join Gombak United's under-16 team. It was then that the dream started to really take shape. I had to juggle school and studies: 2000 was the year the Football Association of Singapore (FAS) launched the National Football Academy (NFA) – our National Youth Teams- and Centres of Excellence (COE), the under-16 and under-18 teams of our S.League sides then (Balestier Central, Clementi Khalsa, Geylang United, Gombak United, Home United, Jurong FC, Marine Castle, Sembawang Rangers, Tanjong Pagar United, Woodlands Wellington). Each team was assigned a "zone" and could only recruit players from that assigned zone. Being in Chua Chu Kang Secondary, my school fell under Gombak United. 
We trained five days a week, Monday to Friday, with games on the Saturday. Training sessions would typically be from 5pm to 7pm, with Saturday games being scheduled for either 3pm or 5pm.
 Different clubs had different resources and young players were given different items (e.g. equipment, boots, apparel), but for me the biggest draw was the football education and a genuine shot at turning professional in the years to come.
I only picked up football properly in Secondary School though, and the first few weeks were a real steep learning curve for me. I had a lot to work on technically, while I was also still unaware of a lot of tactical concepts. I took a lot of rollickings from the more seasoned players in my team,  but I took it all in good stead because I valued the education from them most of all.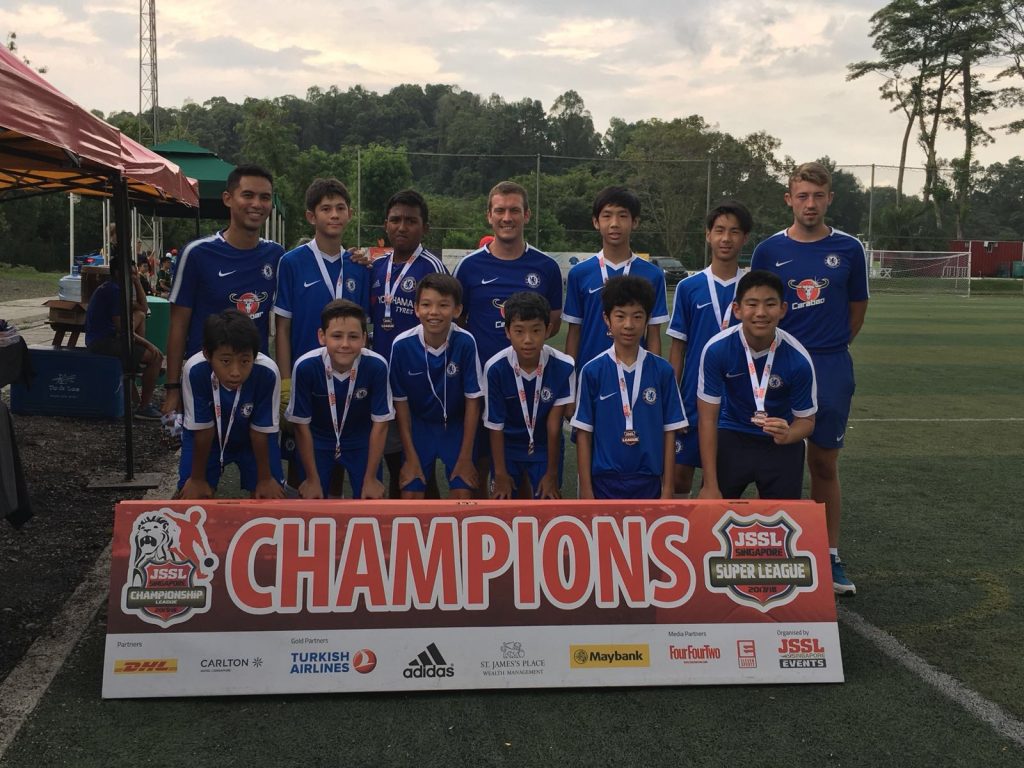 I distinctly remember my second year, year 2001, because it was the year of my GCE "O" Levels. The season was still ongoing when we had to sit for our "O" Level Mother Tongue paper, and my parents were concerned that the football would get in the way of my studies. Tension at home got to a point where my parents didn't really give their blessings for me to participate for that season (but still did), and even threatened to pull me out of the team if I didn't do well for my Mother Tongue paper. They cited the example of one of my teammates, who voluntarily pulled out of the team to focus on his studies (although he was already a rather bright kid anyway)!
Miraculously, I scored an A2 for my Malay "O" Level paper, something I'd never done before, and my parents allowed me to stay on in the team. It also helped that my teachers in school were really supportive as well: I remember my then-form teacher, Ms. Rebekah Yeo, telling my mother that I was one of the better students in class, and she had faith that I would be sensible enough to be able to juggle football and studies. I also remember one time in Secondary Three where my Additional Mathematics teacher, Mrs. Sheila Phillip, going the extra mile for me to wait for me to finish my training session (it was already in the evening then, about 7pm) at Gombak Stadium, head back to Chua Chu Kang Secondary School just to teach me what she had taught my class for evening remedial earlier (I was unable to make that class due to training, but she told me that she would be willing to wait up for me if I wanted to make the effort to come back to school. I have always enjoyed her lessons, and so making my way back to school was an easy decision to make).
I did decently enough for my "O" Levels, with an L1R5 of 15 and an L1R4 of 12, scoring A2s for English Language, Malay Language and Science. It remains one of the moments in my life where I have felt most vindicated.
I continued juggling football and studies for the next few years, doing my Diploma in Chemical Process Technology at Singapore Polytechnic while also working with Gombak United's under-18 team. This was when reality more or less started to sink in, as I was not quite as good as the rest of my peers. I slowly went for lesser training sessions with the under-18s, although I still competed at a decent level by featuring with the Singapore Polytechnic football team, being lucky enough to have featured in the Inter-Varsity Polytechnic (IVP) Tournaments, as well as winning the President's Cup in 2004. I stopped playing organised football in 2005 to focus on my graduation year, following which I joined the workforce as a 19-year old, signing up with the Singapore Police Force. Since then, I have worked various jobs, and also completed both a Bachelor's Degree in Communication Studies and English Language as well as a Post-Graduate Diploma in Physical Education as well as starting on my football coaching education.
I made a return to involvement in local football in 2013 by joining the Football Association of Singapore as a Marketing and Communications Executive, where I worked the social media channels, wrote press releases and became an in-house reporter of sorts. I left the following year (2014) to start work as a football coach, where I was lucky enough to have been involved in local and international football academies (Juventus Soccer School, FC Barcelona Soccer School, 2Touch Soccer School, Chelsea International Development Centre among others).
I did not get to turn professional like some of my peers, but there are various lessons in football that have stayed with me, and I believe will stay with me for life. It is these lessons and values that I seek to impart to young people, in addition to advice on career and education guidance (given my significant experience in those two areas outside of football).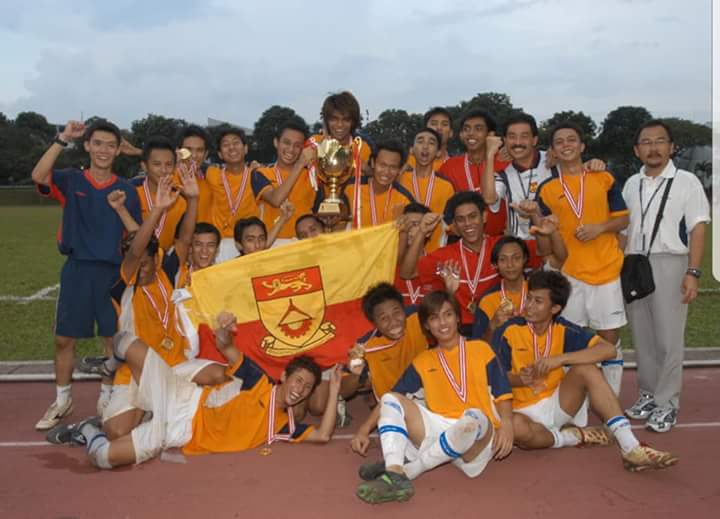 As for lessons from football, I suppose you can say that I love the game so much that my life is filled with football analogies! Here are some that I have taken with me from those days as a youth player till now:
1. Industry and Integrity: never underestimate the importance of an honest job and work ethic.
2. You could give everything that you have (and then some), and might still end up not being good enough. But so long as you know that you have done everything that you could, then you have to seek solace in that. Sometimes, like in matches, things just don't come off for you for that particular instance. It could simply be a matter of it "not being your time yet". Have another go.
3. Perseverance: sometimes you succeed, and sometimes you don't. The beautiful thing about life is that like in a league season, the next opportunity to have another go could well be simply around the corner. Learn from failure and be ready to take your chance the next time it comes. Or the next. Never stop persevering. Sometimes you feel uncomfortable, but being uncomfortable is a sign of growth. I suppose that is why we have the term "growing pains".
4. Stay grounded, level-headed and objective: Success is never final; failure is never fatal.
5. Have faith in yourself and your dreams. And find people who you feel can help you become the best version of yourselves. Never underestimate the importance of a strong, nurturing social circle: it remains one of the things I am most grateful for when I look back.
6. Don't worry too much about the destination. Focus more on enjoying the journey instead! Those four years on schoolboy terms with Gombak United remain among the most memorable experiences I have been through.
Read our original article on the S. League here.
Also, we'd love to hear from you. Have a story of your own to share, or feel like responding to one of our stories? Write to us at community@ricemedia.co.