Just a day ago, Facebook user Ahmad Matin shared a screenshot of a page supposedly from the social studies textbook Complete Guide to O-Level Social Studies Vol 1, by Rowan Luc. In it, a binary, highly reductive analysis of socio-economic status (SES) was presented, centred largely around patterns of conspicuous consumption. According to Mothership at least, this study companion doesn't bear the Ministry of Education's stamp of approval.
Nonetheless, as we all know, and as the social studies textbook so accurately describes, there are really only two kinds of people in this world: those of higher SES and those of lower SES.
What it got wrong, however, was the indicators of higher and lower SES.
Based on our extremely extensive, thorough, and all-encompassing research which we did over the course of 7 hours of sleep, which is likely the same research methodology applied by the author of this textbook, we derived our own highly precise and true to life measurements of SES.
As follows: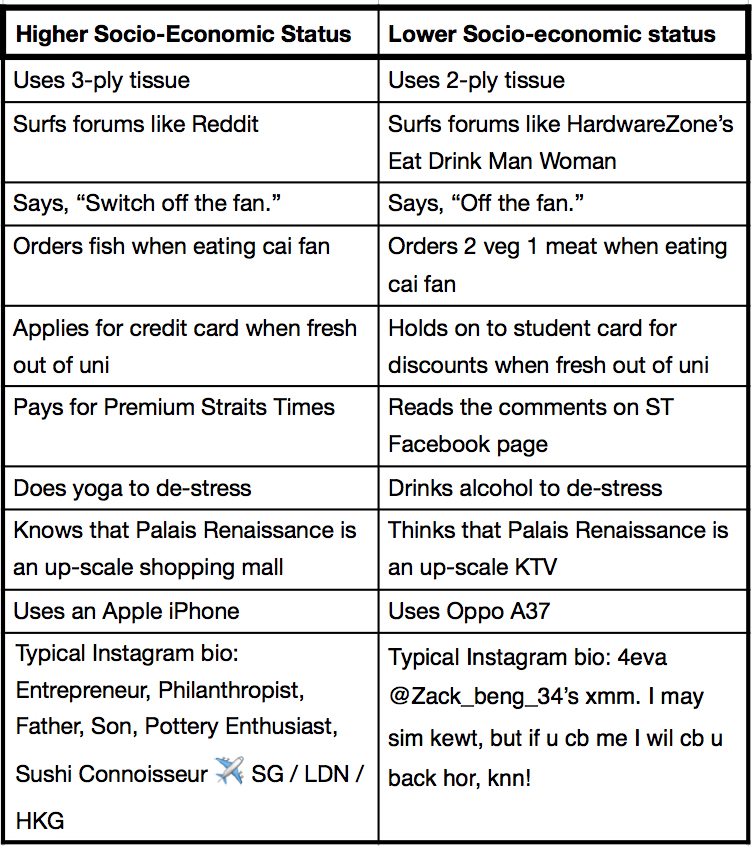 Yeah, totally legit.
But should you disagree with us, feel free to shoot us an email at community@ricemedia.co.