Top image: Hunters Race on Unsplash
It happens every year without fail.
As the year rolls into its final months, a ritual is performed with all the predictability of a Japanese train schedule. Resumes are typed up, formatted, purged of all traces of the passive voice, and stuffed with terms like 'implemented' and 'maximised'. LinkedIn profiles are updated with new headshots. Letters of recommendation are collected and/or begged for.
Zara and G2000 run out of blazers in the most popular sizes. Google records an uptick in searches for queries like 'hardest job interview questions'. Glassdoor sign-ups go through the roof.
For the thousands of students enrolled in tertiary education, the start of October means the start of internship/graduate scheme application season. The question is: where is everyone headed, and why?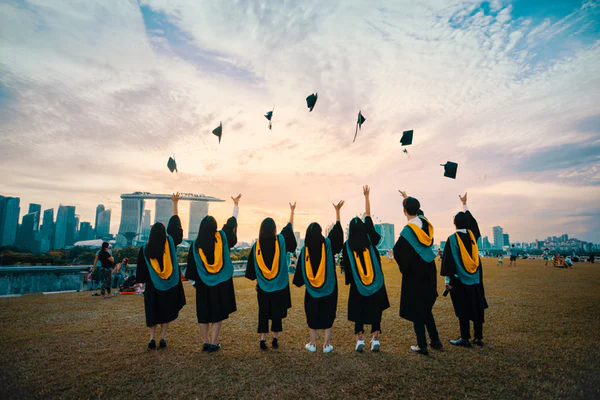 For years, as anyone who grew up in Singapore's education system should know, the ideal coda to years of academic striving was a graduate job in a large, well-respected corporation. 
Every year, entry-level positions in finance, consulting, law, and the largest tech companies attract thousands of applicants, all drawn by prestige, high pay, and—not insignificantly—a clear track for career progression. For those who make the cut, these coveted positions serve either as a base for ascent through the organisation's ranks, or a stepping stone into some other field.
And as anyone who's been following the news should know, this narrative has been upended by the rise of tech. 
As numerous reports and surveys have shown, young people are increasingly rejecting the tried-and-tested corporate route in favour of younger companies and SMEs (defined by the Ministry of Trade and Industry as companies with an annual turnover of under S$100 million, or with fewer than 200 employees).
These can run the gamut from boutique consulting firms to small e-businesses, but most of the spotlight has fallen on the hustle and glamour of start-up culture. With their visibility and focus on 'disruption', a role at a young, news-making tech company like Grab, Shopee, or Carousell can be as sought-after as a graduate trainee position in a global bank. (While some of these companies might technically no longer qualify as start-ups, having acquired the scale to operate as established players, they nonetheless share similar characteristics, such as a relatively young average employee age and a flatter, or more casual, hierarchy.)
To get a sense of why, we posted a casual question on our Instagram Stories: are Singaporeans eschewing a hierarchical corporate structure in favour of something more flexible?
The answer was an overwhelming 'yes'.
Just over 70% of 1,176 respondents agreed that millennials rejecting the corporate ladder is now officially a thing. More interesting, however, was how homogeneous the reasons were. Here's a sample of the reasons we were given:
"The work seemed more purposeful and interesting. I saw I would learn more and be less restricted"
"Freedom, control, and something of real purpose to get behind"
"Autonomy to drive real changes at work, fast-paced work setting without bureaucratic red tape'
"The things I learnt is something that won't be taught if I was working for a larger corporation"
"I got bored of the hierarchy and red tape"
"I think I'll feel more appreciated and heard"
(Despite the attention that lavish tech company perks have garnered, not a single person mentioned unlimited vacation time, free cold brew, or a dedicated nap area.) 
In other words, two things seem clear from the results. One, young Singaporeans want autonomy, flexibility, and fulfilment from their work; a bloated chain of command or insistence on facetime culture simply isn't going to cut it. Two, they believe these simply can't be found in a traditional corporate environment.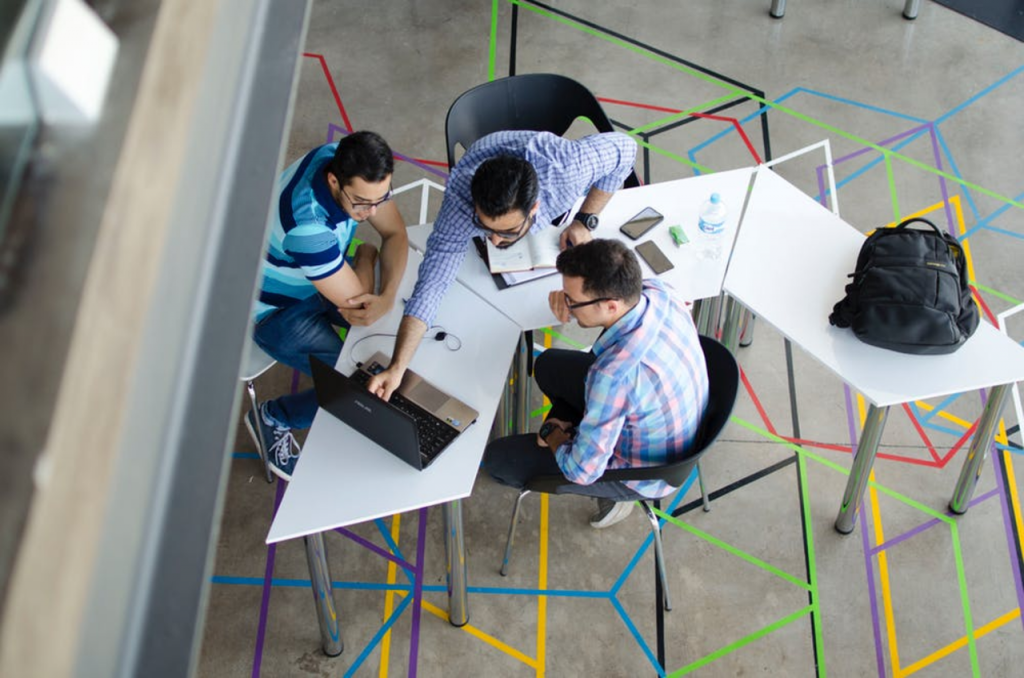 It's not just young Singaporeans who are having second thoughts about the corporate ladder. Last month, when we were in Bangkok for the ASEAN Youth Entrepreneurs' Carnival, Mr. Thaweelap Rittapirom, 49, an Executive Director of Bangkok Bank, told us that Thai youth were leading a similar cultural shift.
As a self-described 'traditional banker', Thaweelap's path to his current role was as orthodox as they come. He originally trained as a lawyer, beginning his career in the legal department of a large company in the Thai construction industry before moving into banking. 
Traditionally, he explains, Thai youth would either work in a family business or begin their careers in the corporate world, building up experience, contacts, and resources before eventually starting their own ventures. These days, many of them are opting to strike it out on their own straight away.
Although he worries about banking facing a potential talent crunch, he's supportive of SMEs, and ultimately sees them as playing a necessary, and complementary, role alongside big business. The word he keeps reaching for is 'ecosystem': a state of collaboration, rather than competition, between both ends of the spectrum. 
"If we look at how the economy's developed, 10, 20 years ago, it boiled down to a couple of businesses—huge conglomerates. What we need to have more of are SMEs and startups. We need to expand that base so we have more choices," he told us. 
For him, this is desirable for both consumers and businesses, even larger ones. Consumers benefit from greater competition, while from a hiring perspective, people's willingness to experiment helps boost the richness of the overall talent pool.
In this, he notes that banks are starting to take a leaf out of startups' playbook when it comes to hiring.
"It's totally different. In the last few years, I've had a lot of people coming to me for job interviews. When I ask them what they've been doing, some tell me they sold ice cream. Some were at startups. I like having these people on my team, because they learned everything themselves. They learned how to fail," he says.
"This is really important for banks. We need to think the same way new entrepreneurs do, not like in the old days of banking," he said, going to explain how traditional banking's conservatism has been tempered somewhat by startup culture.
"These days, banks can't expect to see a 100% foolproof business plan. That's where start-ups come in. There's a lot of risk-taking. We have to be more open and adapt, or we won't survive."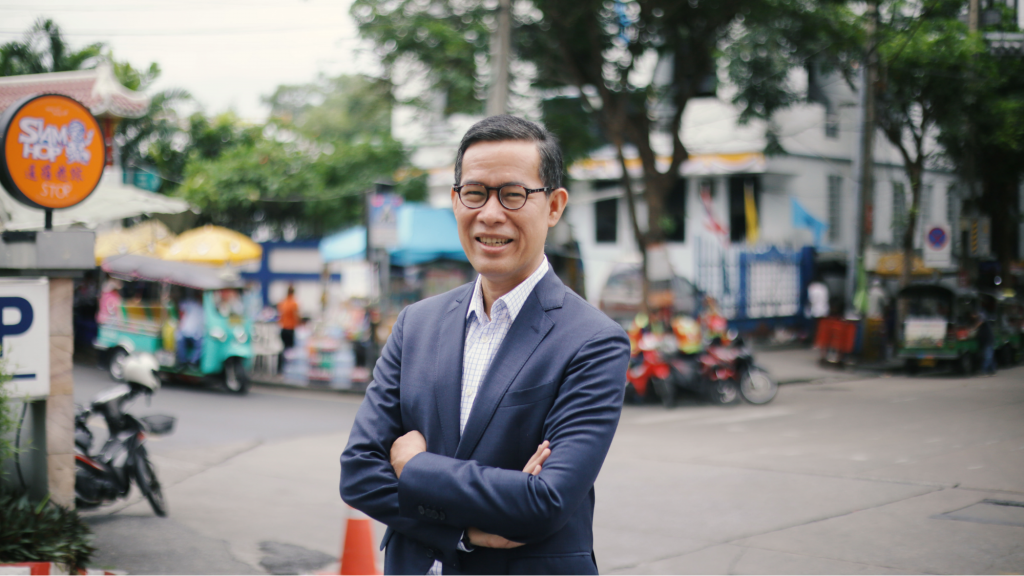 This being said, the reality of start-up life is notoriously different from how it's often perceived. 
Despite the ease with which failure has been written into the startup mythos ('Fail better' is, after all, the de facto motto of Silicon Valley), the fact remains that many fledgling businesses never  get off the ground. And much as entrepreneurs might hope to "move fast and break things", the hustle can end up breaking them instead.
At an individual level, many start-up founders struggle with depression and anxiety as they try to get their ventures off the ground. Many clock 12-hour days (or more), and forgo paying themselves a salary until the business can afford it—which can take months, if not years. And as a recent commentary in TODAY noted, our willingness to valorise failure has not translated into a reduction of the shame and stigma surrounding it.
Moreover, there are suggestions that the frenzy around start-ups may finally be cooling. In the US, companies like Uber and WeWork, which achieved their massive scale by prioritising growth over profit, have faced increasing scepticism and scrutiny. Closer to home, although Southeast Asian start-ups continue to experience a deal-making boom, the very public collapse of bike-sharing companies and Honestbee's recent financial woes also illustrate how precarious things can be. Poor expansion strategy, cash flow problems, and regulatory issues can all cripple a promising business within months.
While these raise questions about the viability of start-ups as businesses, rather than as employers, they also highlight how and why a more traditional finance career could remain relevant.
In Thaweelap's view, start-ups' ingenuity in identifying pain points and proposing solutions is their strength. However, this focus on product cannot by itself compensate for mediocre business sense—something a traditional corporate career trains you for.
"I think these days people are concerned about customer experience, developing products. But in business, there's a lot more to do than that. How do you deal with your balance sheet? How do you deal with people?" he suggested. "There's nothing wrong with this, but when you want to develop things further or make things scaleable, it gets tough. You can't get away from the technical side of things."
"Like with fintech, it's not good enough to focus purely on technology or customer experience. From what I've seen, for good fintech to survive you need people with a strong background in banking. Because banking doesn't just give you our technical skills. It is ultimately a people business. "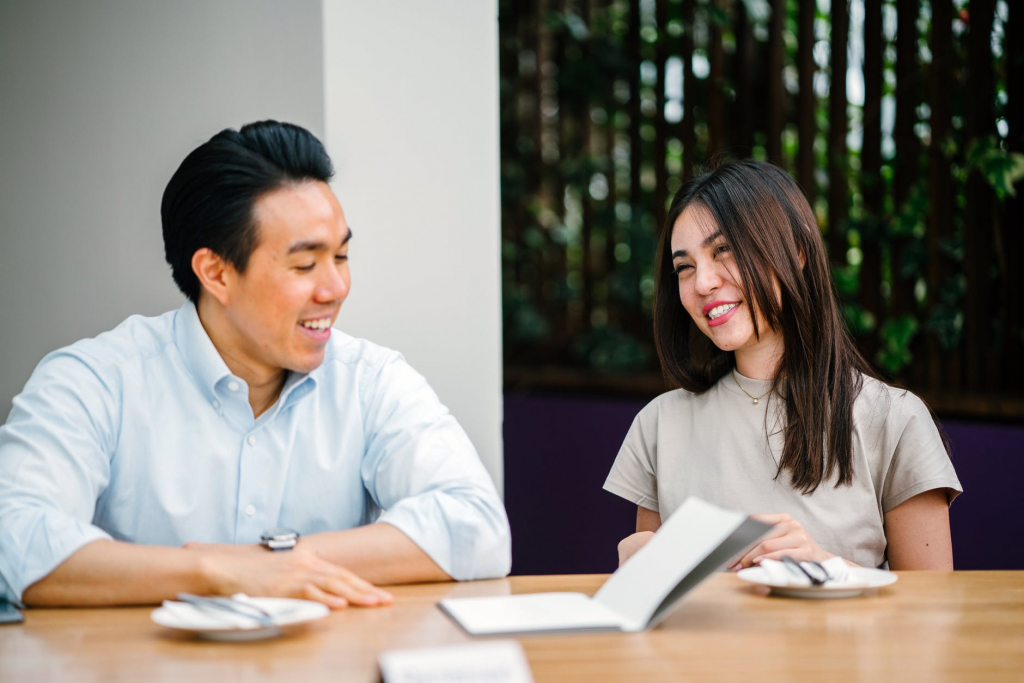 Given time, there may not even be a clear distinction between the fields.
So far, the corporate vs. start-up dilemma tends to involve one of three approaches: you either pick the start-up route and improvise your way into a career, take the corporate path and slowly climb the ladder, or start in the latter and jump ship once you burn out or grow too frustrated to continue. 
This last option is a simplified version of what is now known as the 'careers matrix'. Rather than reflecting a rise through a single company or field, millennial resumes increasingly show a series of lateral and vertical moves across varied industries, adding up to a rich mix of skills, knowledge, and experience.
Moreover, as the largest tech companies grow, they will begin to overlap with traditional financial services providers. This has already been observed to some degree, with companies like Grab offering e-payment solutions and Go-Jek launching an online insurance service in Indonesia.
"Technology is something like a middle ground, where people with both a tech and banking background may come to work together," says Thaweelap. "I guess whether you want to define them as bankers depends, but a lot of tech companies now provide services that are similar to banks. We might one day consider WeChat, Alibaba, or Amazon to be financial services firms."
Whichever way you look at it, the notion of a linear path—whether through the corporate world, or across one's overall career—looks as doomed as WeWork's IPO. Ironically, perhaps the question to be asking is the same one your school's careers advisor asked you all those years ago: what do you really want out of your career, and where do you see yourself living this out?
It should be pretty clear what Team Rice chose. But if you think we should've gone to work at a bank instead, let us know at community@ricemedia.co .