According to sources close to the Trump administration, Air Force One has finally taken off from Beijing International Airport and is now heading towards Singapore.
The plane landed earlier this evening after circling China's skies for 6 hours, unable to find any sign of 'Singapore' on Baidu maps.
The mini-crisis was resolved after Trump Whatsapped President Xi Jin Ping, who was able to confirm that Singapore is not part of China and never has been. The Chinese President reassured President Trump that he was "absolutely sure" about this, though he acknowledged that "the two countries sound kinda similar".
Trump's plane is currently en route over the South China Sea and is using President Xi's hand-drawn map for navigation.
RICE was able to obtain a copy of said hand drawn map: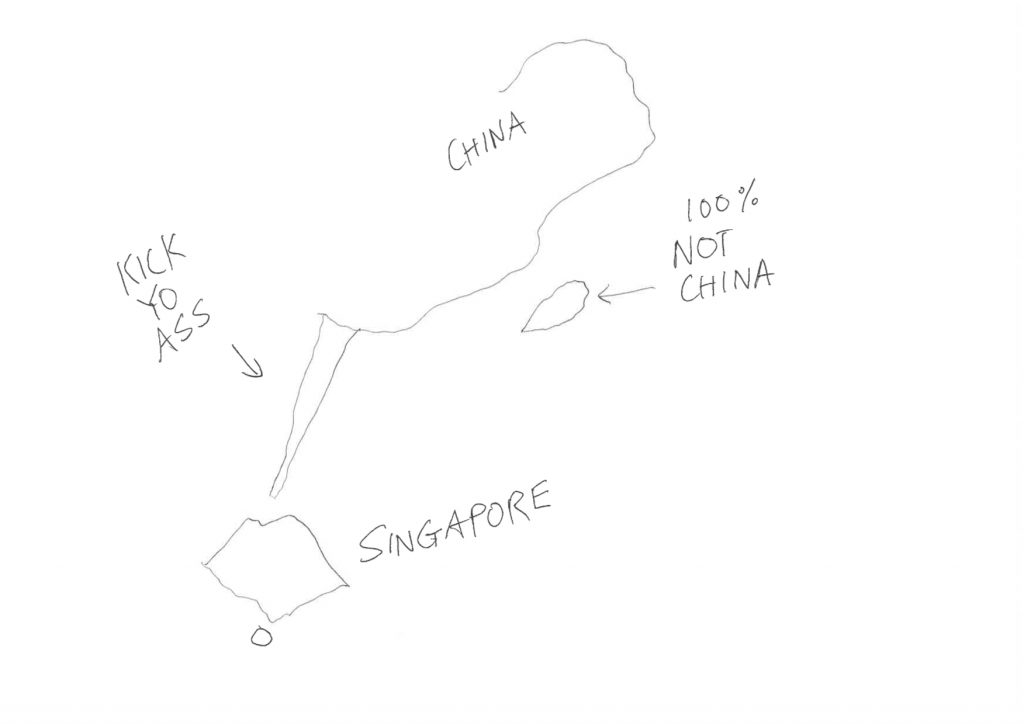 In honour of the creator of 'Fake News', RICE will be covering the Trump-Kim summit in the most 'Fake News' way possible. We may not be there, but that doesn't mean we don't know what's really going on.