Cover photo from FourFourTwo.
"Success should not be measured by a single yardstick."
This was the key message from Minister in the Prime Minister's Office Chan Chun Sing to educators, parents, and children at a conference last Friday.
Going by Minister Chan's words, success in Singapore's football therefore should not be determined by just one barometer – winning trophies.
Education is not simply about comparing grades or a three-digit PSLE score but also harnessing a child's talents in co-curricular activities and other skills, and the standard of our nation's football could benefit from this change in society's mindset as well.
If there's one person who is championing for an increased focus on CCAs in schools, it has to be the president of the Football Association of Singapore (FAS).
After the national football team ended 2017 on a winless note with the 0-3 defeat to Bahrain in the Asian Cup qualifiers, the FAS wasted little time in overhauling the youth talent set-up.
Among the initiatives unveiled at the organisation's annual congress were mandating the inclusion of U-23 players in the S-League next year, and increasing the number of football-playing students in schools in order to increase the youth talent pool.
Football would even be made a core CCA in some secondary schools, which will become a Schools Football Academy.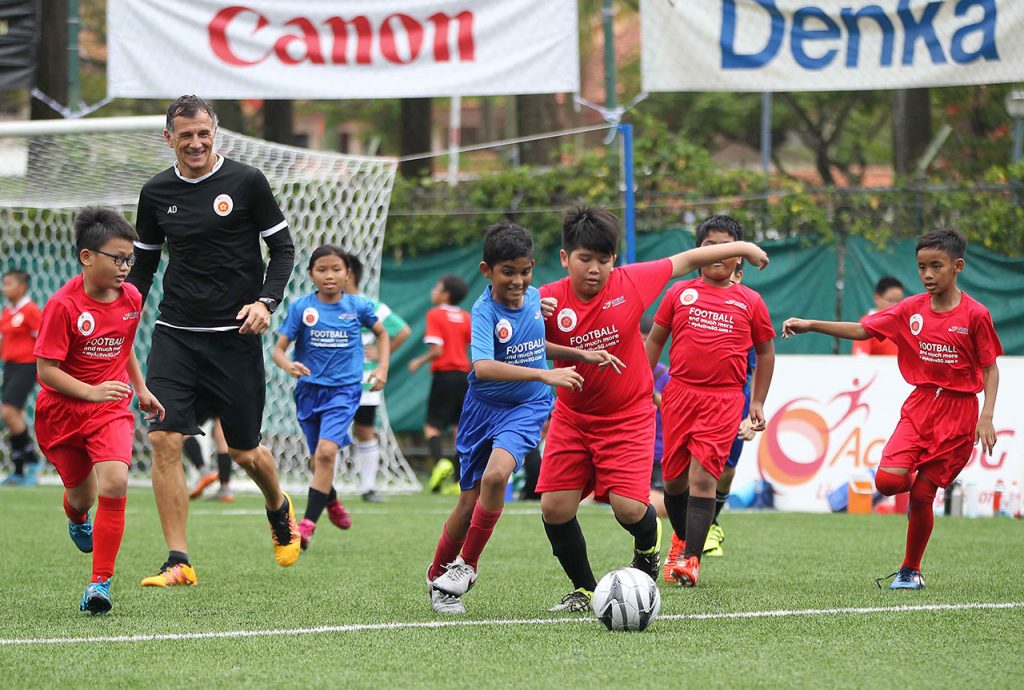 If the FAS were bold enough, it should even consider injecting the national squad directly with much younger talent, instead of spending time and resources on grooming them without any guarantee that they would meet the mark.
The reality is few student athletes move on to play their sports professionally at the national level – most give up after their tertiary education because they, or sometimes their parents, feel that a sporting career here is not viable.
Just look at our athletes who competed at this year's SEA Games – many hold full-time jobs which guarantee them a secure fallback option once they retire from the sport.
Football no doubt would be appealing to boys at a young impressionable age – who doesn't want to be the next Cristiano Ronaldo or Lionel Messi of Asia?
But it would be a challenge to convince their parents that the future of professional football is bright, given the current abysmal standard of the sport at the national level.
And what happens after a player leaves the pitch at past the age of 35? If there is no space within the sport for a former player to contribute his skills and expertise, are there any other realistic career options to carry the player through to retirement age?
This is an issue that the FAS also needs to reassure players and their families on.
In rebuilding a national squad through fostering talent in schools, the FAS finds itself in a catch-22 situation.
Developing young players may well be the answer to bringing results to the team, but the FAS must first deliver results to prove to parents and their children that there is little mistake in choosing a footballer's path.
The U-23 squad's failure to progress beyond the group stage at the SEA Games for the second time in a row does not bolster the FAS's case. How would young talent help raise the standard of the national football team if they are underperforming themselves?
So for now, the organisation can only gamble that the young players in next year's S-League would spice up the game, and hope that parents would thereafter take a leap of faith and let their boys chase their footballing dreams.
The last trophy that our national footballers won was runners-up at June 2016's AYA Bank Cup in Myanmar, if that even counted for anything.
Perhaps success in football should now be gauged by the number of clean sheets, opportunities created and goals scored per game. At least we have a good indication of how the squad is improving in each department.
National coach V Sundramoorthy would be first to agree. Before the game against Bahrain, he seemed satisfied with his team's performance despite coming on the back of three defeats.
"[In] the last three games, we've been scoring … Overall, in this tournament, the boys have really performed, especially in those games," he told reporters.
This was the response from a coach who had been awarded a two-year contract extension in March with the expectation that he would bring the team to the 2019 AFC Asian Cup. But the loss to Bahrain sealed the Lions' fate once again as regional losers.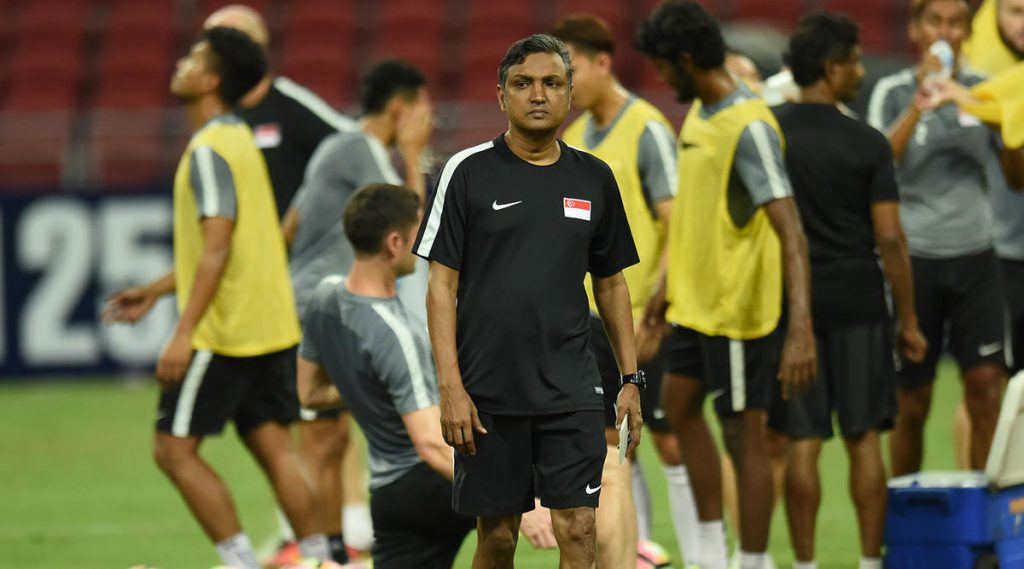 Shifting goalposts to claim a positive result thus is nothing new in Singapore's football.
Last week's report of Singapore's improvement in the Fifa rankings to 170th in the world, despite four losses in two months, sounded like a crucial victory – all because our Causeway rivals fell to four places below us.
After failing to meet the ambitious target of reaching the 2010 World Cup final set by Goh Chok Tong in 1998, is this a baby step to the renewal of our national sport, or simply desperation?