All images by Zachary Tang for RICE Media unless otherwise stated.
Most people see dance as a hobby. Some see it as a profession. Few see it as their lives.
Kuik Swee Boon is part of the latter group. In 2022, he is the founder and artistic director of The Human Expression (T.H.E) Dance Company.
In 1990, he was just a 17-year-old who left his hometown – Batu Pahat in Johor, Malaysia – for Singapore. He crossed the border with three of his friends, including his future wife, Silvia Yong, for an audition.
Their teacher at the Batu Pahat Dance Troupe told them the People's Association (PA) Dance Company was looking for new dancers.
It was Swee Boon's first time auditioning for a formal dance company. Back then, the Singapore art scene was still finding its footing—it was a small, tight-knit and communal territory where artists were more than willing to help one another.
There were only two public service organisations paying salaries that were feasible enough for artists to sustain a full-time career: Radio & Television Singapore (now known as Mediacorp) and PA Cultural Troupe (now known as PA Talents).
Swee Boon was here to impress the PA Dance Company, one of the eight arts companies under the PA Cultural Troupe.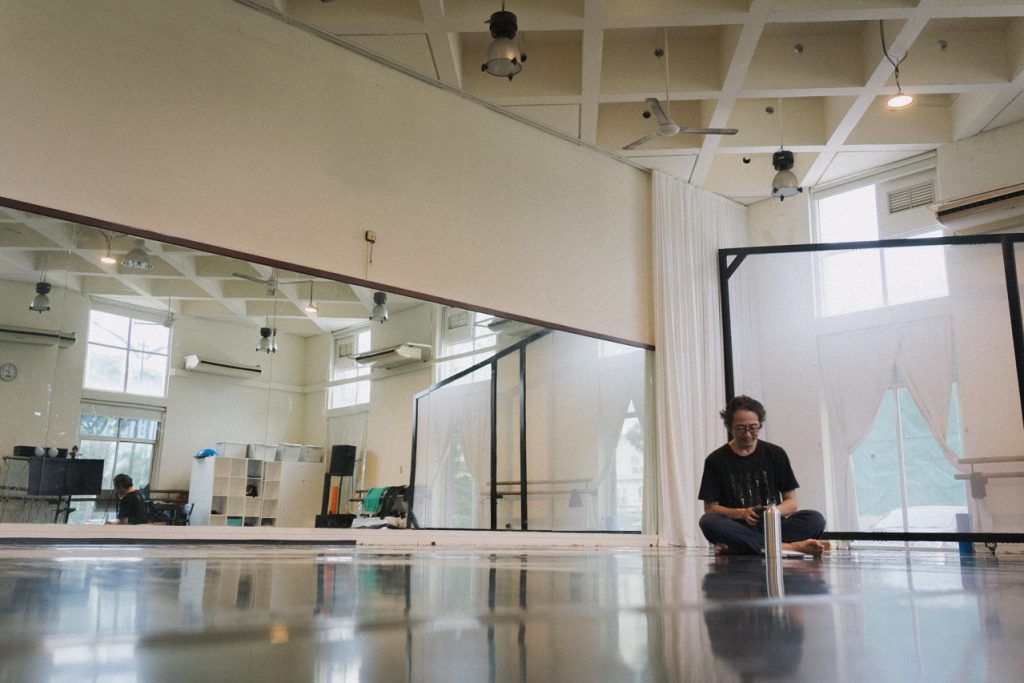 Upon their arrival, Swee Boon and his friends were warmly received by dance teacher Bao Shun, who provided them with a place to stay. He also reminded them how the audition would be held.
Though their trip merely brought them across the causeway, Swee Boon felt like he emerged in an entirely different world.
He first saw a dance performance in secondary school. It galvanised him to join the Batu Pahat Dance Troupe part-time at age 15. Coming from a conservative Chinese family, it was no surprise his mother rejected his ambitions.
On the day he told his mother about his audition, she only asked him, "Why would a boy want to be a dancer?"
"I found comfort in Singapore," said Swee Boon, "I was surrounded by like-minded people who were supportive of me dancing."
Swee Boon and his friends travelled to the PA Dance Company's headquarters in Kallang, the venue for the ballet audition.
There's just one thing: Swee Boon didn't know how to do ballet. Across the prior two years leading to this moment, he was only trained in Chinese and modern dances.
To get selected, Swee Boon did what he thought great artists had done at the start of their careers: copy.
Swee Boon imitated the movements of the person standing in front of him during the audition. He passed.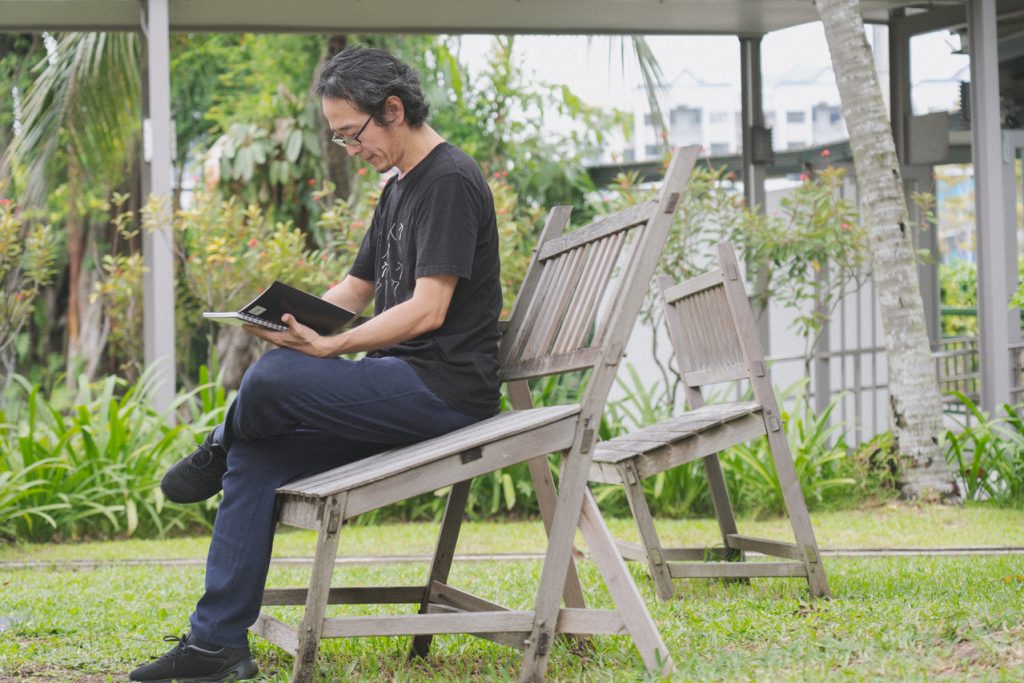 Life as an Ingredient
32 years since that audition, Swee Boon is preparing for his latest production: Infinitely Closer. It premieres at the Esplanade da:ns festival between 13 and 16 October.
It's a large, ambitious, and novel attempt by the veteran dancer. It's also Esplanade's first commissioned performance at a brand new venue—Singtel Waterfront Theatre, which can pack 700 people.
The production incorporates live performance, holographic projections, and immersive sound design – an idea Swee Boon brewed up during the pandemic.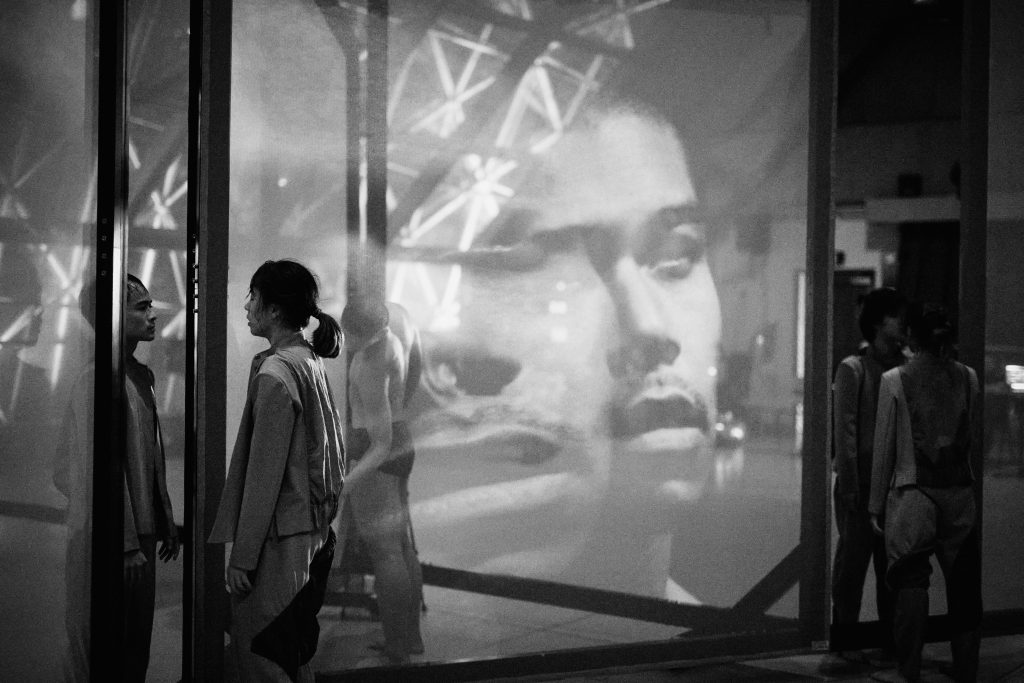 When COVID-19 hit in 2020, Swee Boon had to shift his stage performances to virtual streams. It's a process that got him curious if his life would depend on technology, forever.
"The pandemic deepened our relationship with technology," he said. "It felt like our lives could no longer be separated from it."
He wanted to explore "freedom and technology". He would delve into "whether we can still be who we want to be" under the surveillance of "digital trends and pressures".
On the surface, contemporary dance might seem an abstract way to explore these ideas. Yet, Swee Boon's work is not.
Many of his performances were inspired by what goes on in his life and the people he met. "I think life is my best muse," Swee Boon said with a smile.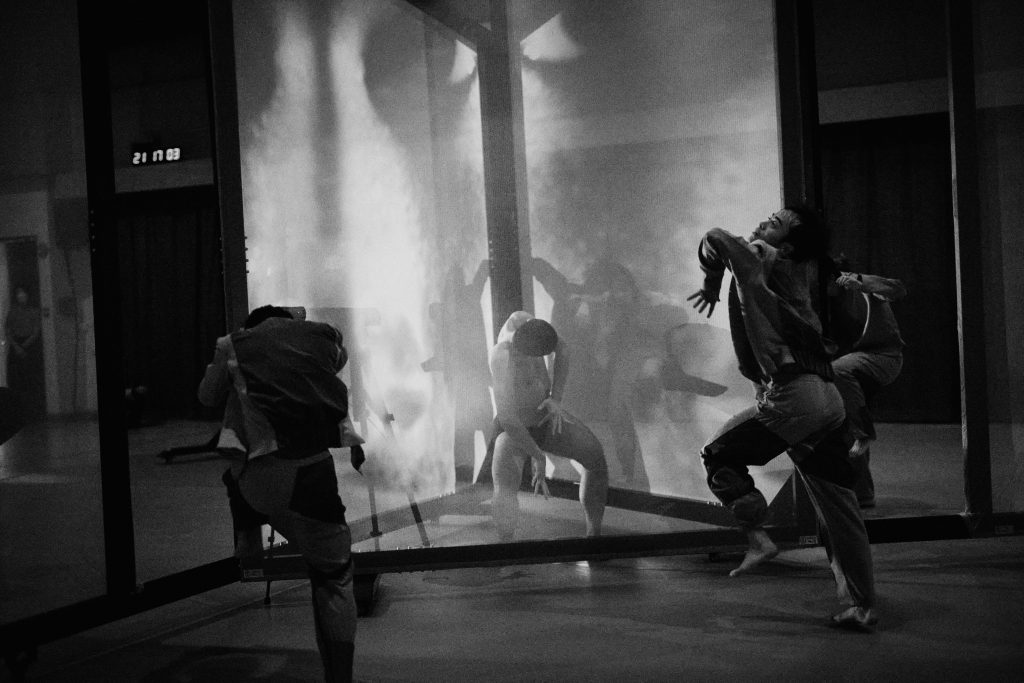 Swee Boon moved to Singapore shortly after the PA Dance Company audition, and he hasn't looked back since. Singapore is where he established his career, got married, and had his first child.
Still, he would often be regarded as a "foreigner" by critics and reporters. Swee Boon wishes to be recognised as a Singaporean dancer, but his Malaysian passport says otherwise.
In Invisible Habitudes, another Esplanade-commissioned production he created in 2019, Swee Boon dived head-first into this turmoil.
He wanted to challenge such a mindset and express the feeling of "being a foreigner in one's country".
The performance deployed a specially-made "mirror" to signify a person's identity or "how he sees himself". It was staged in an open-air venue to represent how society is constantly influencing the performance (or the "identity").
"You can call me a choreographer or a dancer," Swee Boon continued. "At the end of the day, I am still a human being."
"Drama or pieces of music are aesthetic languages that allow human beings to understand the world from different angles. Each of them presents an experience like no other. The same for dance."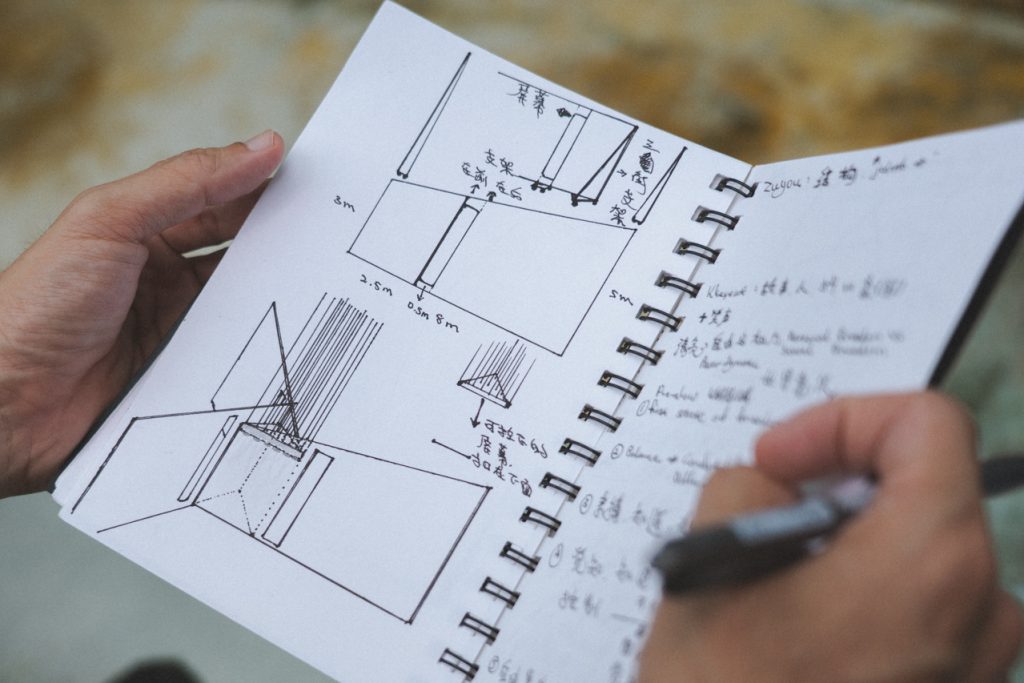 Life as a Challenge
As much as life inspired Swee Boon's performances, it also challenged him in many ways.
Swee Boon came from a big family. He was the 10th child in the family, coming in as the second youngest.
At 16, he was ready to graduate and continue studying his favourite subject, science. But his education came to an abrupt halt – his parents could not afford to pay any further school fees.
To support himself and his early dancing career, he took up odd jobs at construction sites, garment factories and farms.
Swee Boon spent seven months at PA Dance Company, learning various dance forms.
Not wanting to fall behind his peers, he would often stay up late in the studio to practice. This became a habit that he kept for years.
He would also attend additional ballet classes and workshops over the holidays to improve his skills.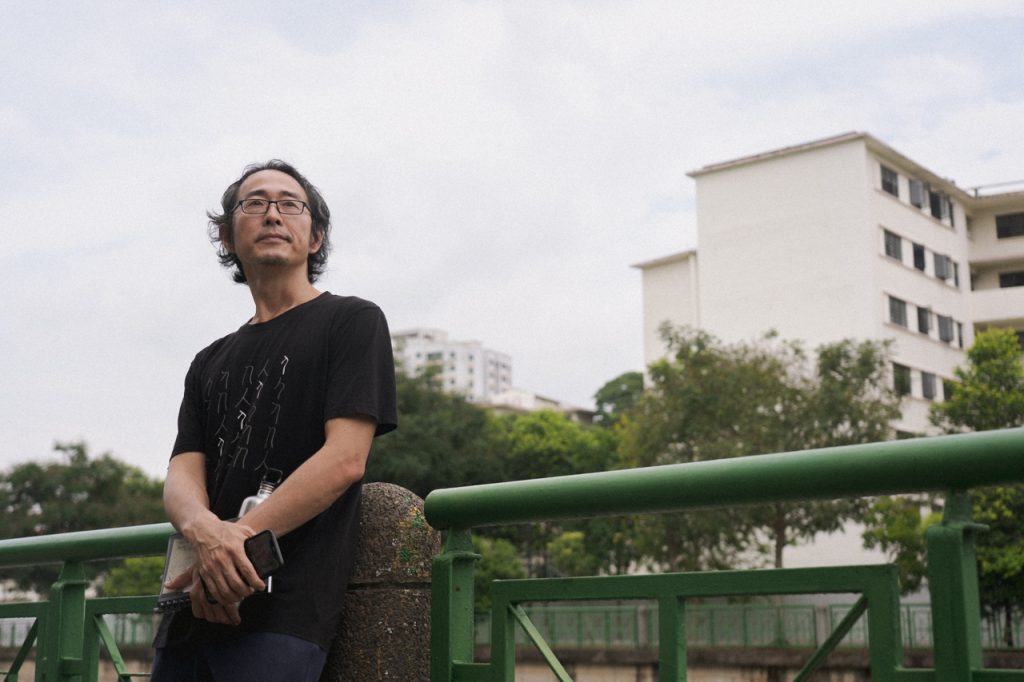 At one of these workshops, he was scouted by the late Anthony Then, a key figure in Singapore's ballet scene and the co-founder of the Singapore Ballet Ltd (formerly Singapore Dance Theatre, SDT).
He offered Swee Boon a brief apprenticeship at SDT, but Swee Boon stayed on for the next 11 years.
Swee Boon became a seasoned ballet dancer who took on principal roles in major productions. He also built up a fan base locally, recognising faces in the audience who would turn up for most of his shows.
Yet, he was not satisfied with his first brush at success. He felt he hadn't pushed himself enough. He wanted to leave.
"I think it's good for people to step out of their comfort zone," he said. "It allows them to look at life from a whole new perspective.
"That was why I left. I am a perfectionist when it comes to dance. I wouldn't want to miss out on any opportunities to better myself."
Between 2002 and 2007, Swee Boon was in Madrid, Spain. He was the male principal dancer of Compañia Nacional de Danza (CND, The Spanish National Dance Company), led by Nacho Duato, the influential artistic director and one of the most important figures in the contemporary Spanish dance scene.
Without knowing a word of Spanish, Swee Boon found himself in a highly competitive environment. He was also separated from his family, especially his wife. But Swee Boon's challenges did not end there.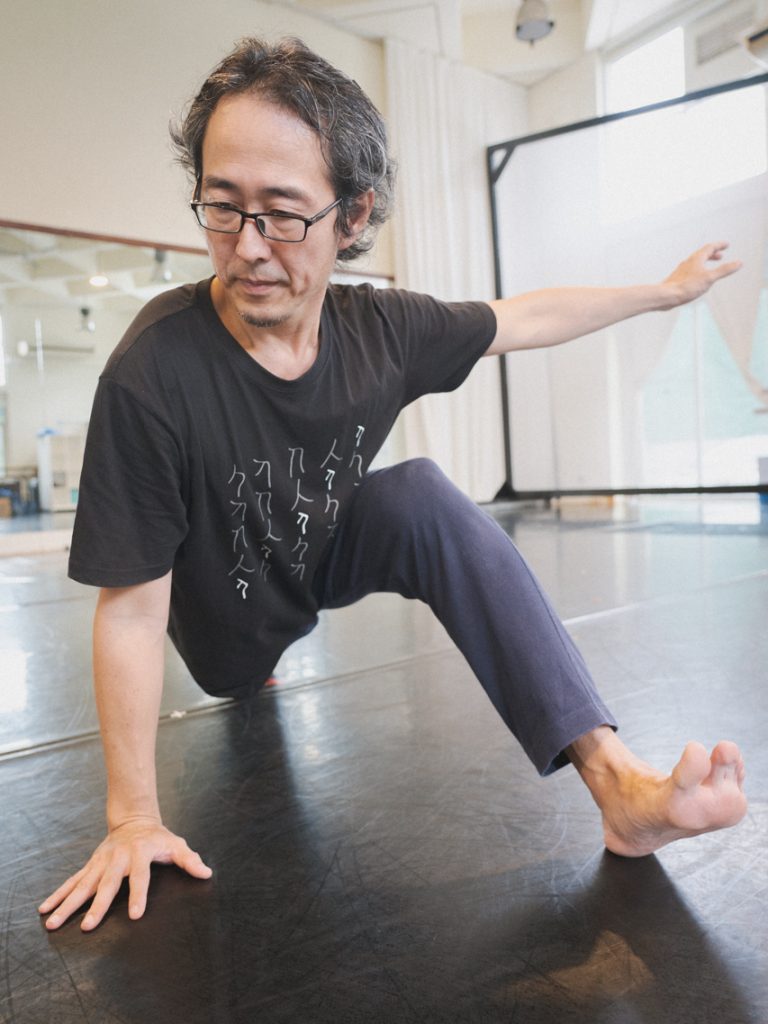 He returned to Singapore in 2008 and founded The Human Expression (T.H.E) Dance Company.
"I remember asking myself what I wanted to do next," Swee Boon said. "I had already been dancing for the past 18 years. I wanted to do something different, and even more meaningful, for the next 18 years."
Nonetheless, with limited experience running a dance company, Swee Boon looked to Nacho and how he ran CND.
He demanded that his dancers train full-time. He kept a close watch on them, using his counterparts in Spain as a standard of what a physically and artistically competent dancer is supposed to be like.
He filled his days with many responsibilities—teaching, choreographing, performing—and took a minimal salary of S$400 a month for T.H.E to be financially sustainable.
"When I needed to leave school at 16, I told myself, 'It's okay, society shall be my university from now on'. I'd find ways to learn as I work," Swee Boon continued.
"So, I considered all these sacrifices as part of the learning journey. They felt necessary for me to achieve what I wanted. I'm just glad that my wife has always been supportive."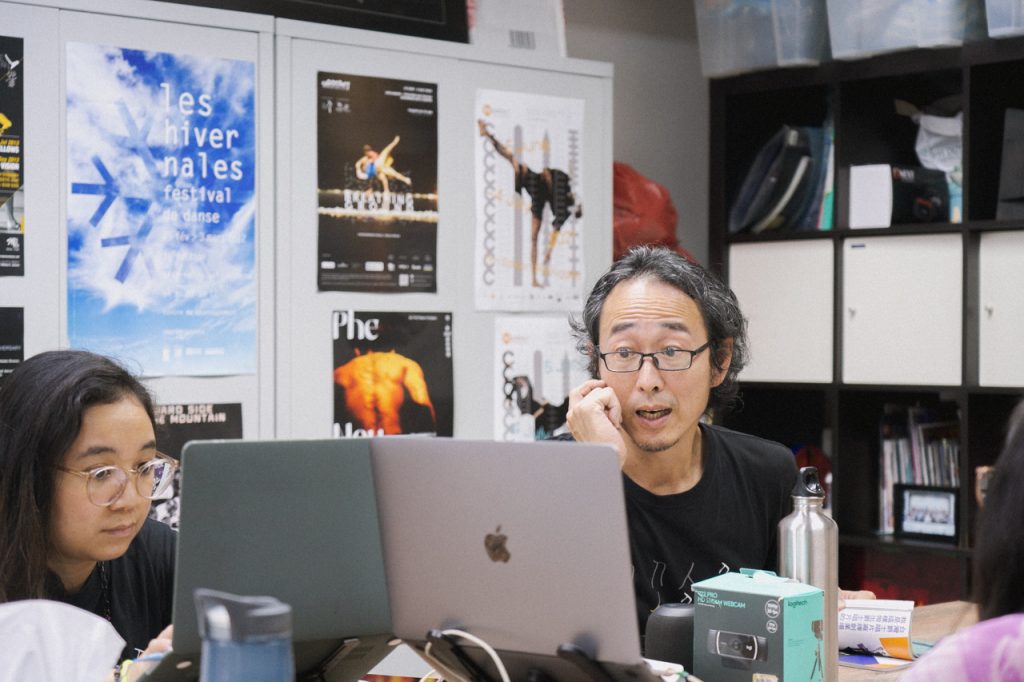 Life, and Focusing on the Present
Like the world of sports, dancers will start recognising their limits with age. Swee Boon knew he wouldn't be able to dance forever.
Part of this sentiment was revealed in his work Above 40, performed in 2015. "I realised I was no longer as fit as I used to be," Swee Boon explained. "I've had injuries and a herniated disc on my lower back. At times, my feet would go numb. I couldn't sit for long hours."
Still, Swee Boon has never stopped pushing himself.
For the past few years, he has been improvising and sharpening 'Hollow Body', a training approach he developed.
He wanted dancers to focus on what they wanted to tell the world with the three basic tenets of every competent dancer: body, heart, and mind.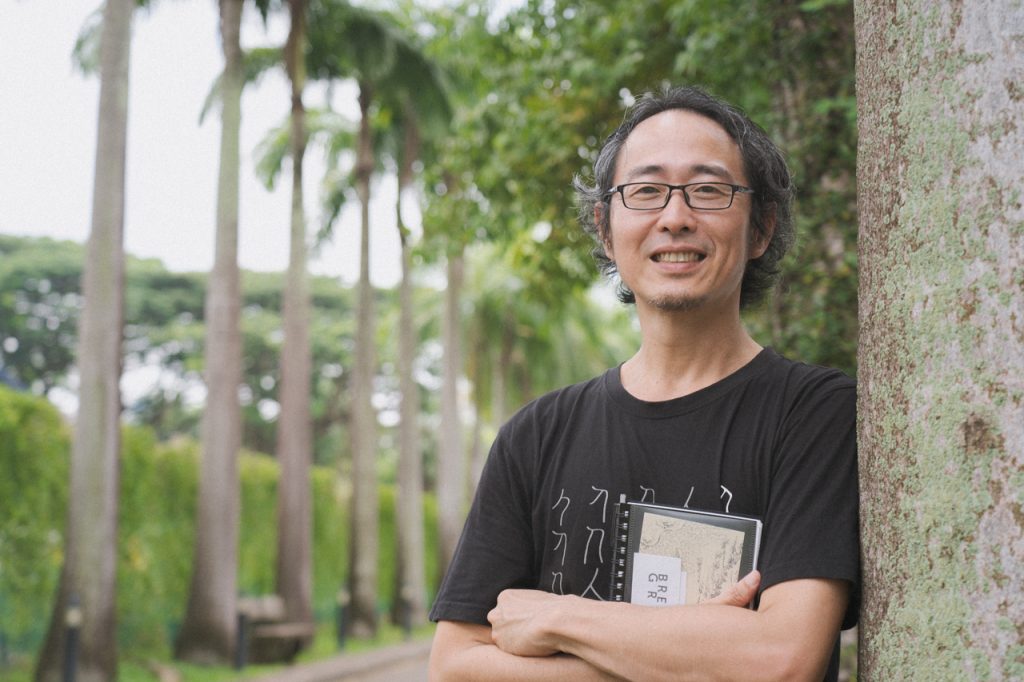 "We are using our body as a medium in dance," Swee Boon explained. "We shouldn't let our physical and mental constraints stop us from expressing ourselves to our audiences."
Swee Boon says he's a "true-blue" Taurus – he's persistent and he will find ways to keep dancing over time.
"This is my personality!" he said, laughing. "'Giving up' cannot be found in my dictionary."
"Whenever I become fearful of things losing control, I just let myself focus and live the moment. It helps me forget the tension and find my feet again."
Because Swee Boon is "constantly living in such a present", he has never regarded himself as a "successful" dancer.
"I am just 'infinitely closer' to what I want to do and who I want to be."
---
This article was brought to you by the Esplanade da:ns festival. 'Infinitely Closer' will be held at Singtel Waterfront Theatre at Esplanade from 13 to 16 October 2022. There will be a Q&A session with Kuik Swee Boon at the end of the 8pm performance on 14 and 15 October.
If you haven't already, follow RICE on Instagram, TikTok, Facebook, and Telegram. If you have a lead for a story, feedback on our work, or just want to say hi, you can also email us at community@ricemedia.co.