All images: Stephanie Lee for Rice Media.
It's really difficult to make money from movies in Singapore.
But that's not a sweeping observation. It's a statement from Jack Neo, the undisputed leader of local Mandarin-language comedies and coming-of-age National Service sagas.
It truly seems hard to believe this, especially with the constant headlines of Ah Boys to Men box-office records, but the director laid out some sober numbers in a podcast back in February.
"If you spend $1 million on production, you need $3 million to break even, and you only start earning from that point," he claimed.
Going by his logic above, Ah Girls Go Army would have had to score more than twice its $2 million budget to see justifiable returns. The film recouped its production budget after just 17 days, but it's not publicly known if that amount has grown since. A sequel, partially shot back-to-back with the first, is slated for June. Box office success or not, it's coming. Don't you worry, AGGAnauts.
Jack's enthusiasm for – using the term loosely here – embedded marketing (more on that later) is old news by now, but he insists that it has been his only option to bring his stories to life.
"​​Where else would the production budget come from, if not from sponsors?" he lamented. "They're the ones that balance things out, or we'd never be able to make [movies]."
So if his latest projects, as he claims, aren't possible without the muscle of marketing spend, what about a newer generation of Singaporean filmmakers and their own films?
Reel Money Matters
"There are many ways to skin a cat," says film producer Huang Junxiang. "And I feel product placement is the simplest but not the most effective way."
No stranger to managing film budgets, Junxiang – associate producer of 2016's Apprentice and 2020's Tiong Bahru Social Club – spends his time these days getting younger filmmakers familiar with the rigours of the production process through a programme with *SCAPE (more on that later).
Funding a film comprises several factors to consider, but a big one is the type of film you're making.
Even though crucial, film genres – drama, horror, comedy – are fundamentally signifiers of tone and structure. Stories can always take on different tangents based on the creative whims of the production team. Whichever direction it takes, the film's budget always comes back into consideration.
"When I'm writing, I'm always thinking what's best for the story and the characters," says filmmaker Tan Siyou. "But when it goes into production, there is a reality check."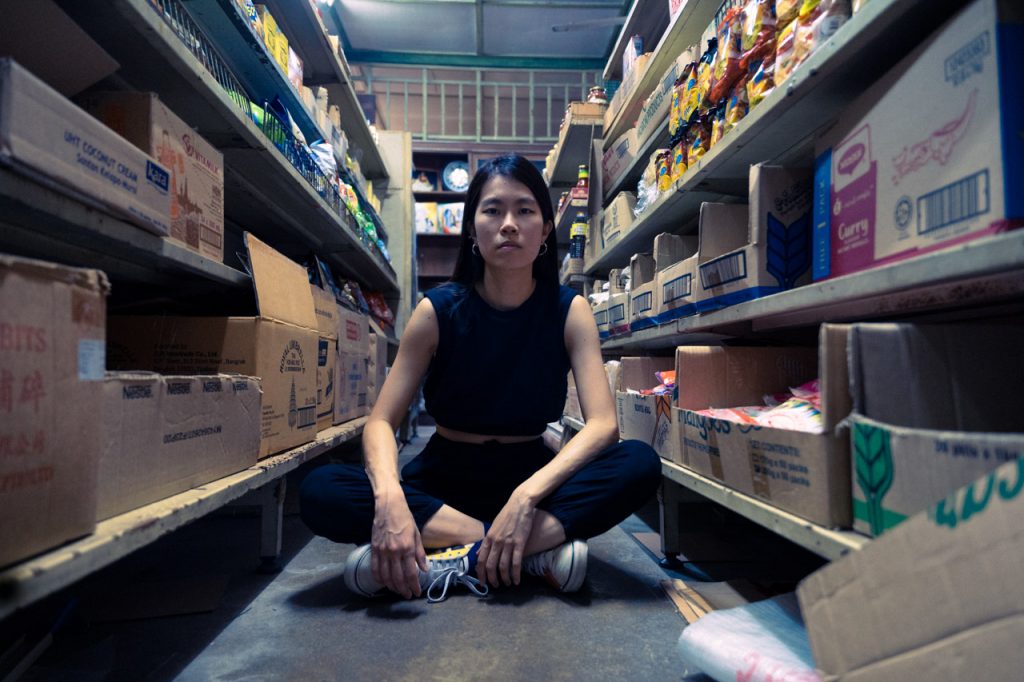 For Siyou's 2019 short Hello Ahma, which stars a young Singaporean girl and a turtle, the sizeable costs involved – which included an animal wrangler – didn't fully dawn upon her until production commenced.
Ambition can sometimes go hand-in-hand with small budgets to produce spectacular results. But it requires creative planning skills and resourcefulness, which can take years for young filmmakers to develop and refine.
Norwegian dramedy Ninjababy is about the inner life of a young woman who ends up pregnant, but it also involves the main actress interacting with an animated character.
With a $1 million budget, that meant its filmmakers had to get it right. "We couldn't afford to make any mistakes," director Yngvild Sve Flikke mentioned, underlining the tricky process of fluidly combining animation and live-action.
A pitch for a film like that sounds fresh and exciting. But it takes special skills to get the right budget. Independent directors, especially in Singapore, just have to work with what they're given.
"If you write something that [a producer thinks] is totally impossible to do, you just have to rewrite again," filmmaker Grace Song says. "You think of the different ways to show what you want to say in a script and you try to streamline it in the simplest or most cost-effective form."
Insert Product Placement Here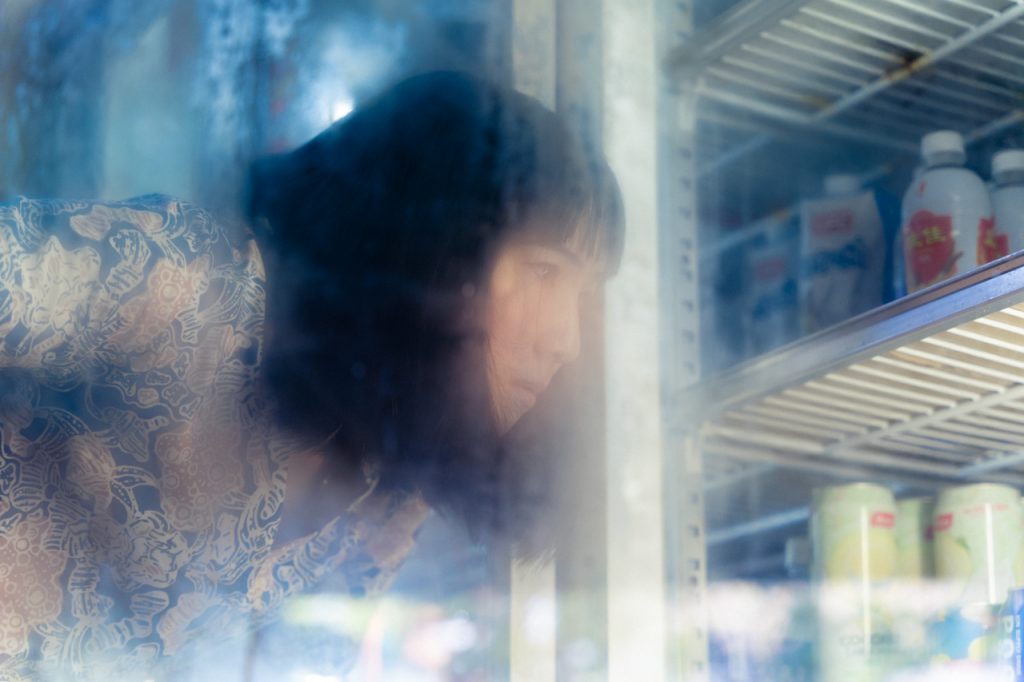 Fortunately, film grants from major local entities have been helpful for Singaporean filmmakers. For 2013's Ilo Ilo, which bagged prestigious festival awards and critical praise, director Anthony Chen received funding from Singapore Film Commission and his alma-mater Ngee Ann Polytechnic.
The limited nature of grants unfortunately means some filmmakers may have to look elsewhere for money. Is this where product placement can help?
What Jack Neo employs liberally in his films is known as embedded marketing – a way for advertisers to cleverly (or not so cleverly) insert their products in films and television shows. It's at least one way for filmmakers to fund budgets without holding their breath for large box office returns.
Siyou doesn't think product placement is necessarily bad if it's an "art-meets-commerce" situation where the final execution still matters. Junxiang has also considered embedded marketing in his films. But if there was ever an opportunity, he would impose "a strict limit" to "not distract from the story".
"It needs to be integrated subtly or organically," he adds, using a scene from Wayne's World as a clever example of how product placement can be used to great comedic effect.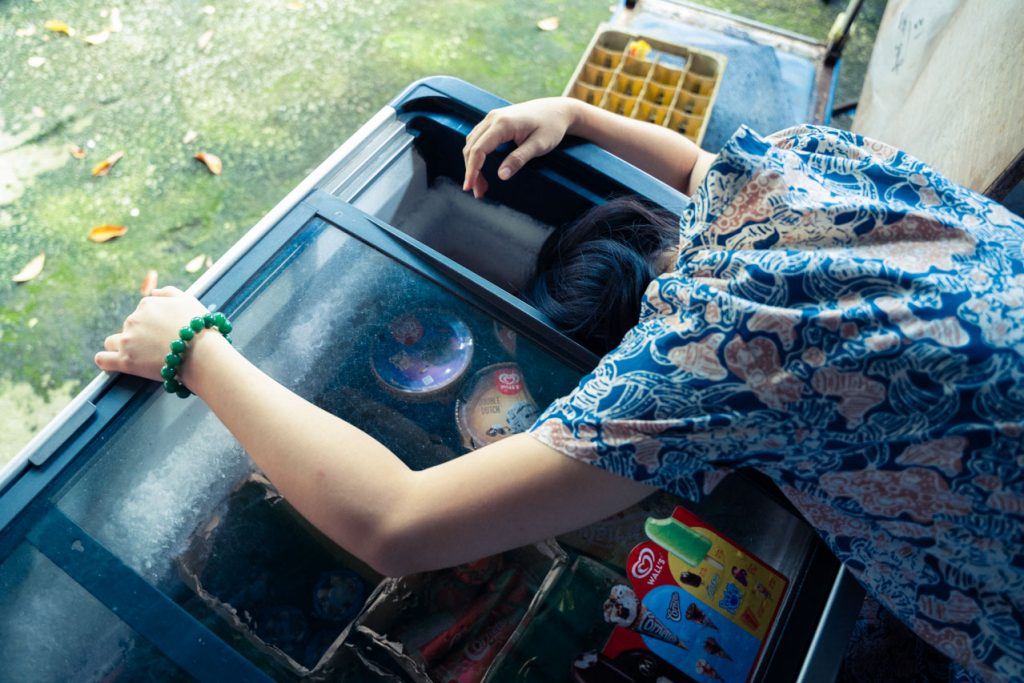 Bridging the Gaps
Junxiang is familiar with the difficulties of funding films in Singapore – Apprentice was made possible with film grants from France and Germany. "We have a small market," he says. "And I feel they're less interested in local content unless it can demonstrate an ability to travel to foreign markets."
He is also responsible for co-creating the Film Facilitation Programme (FFP), an extension of the annual National Youth Film Awards (NYFA).
The initiative provides funding for young filmmakers who are past nominees and winners of NYFA. The short film submissions are divided into six genre categories: horror, drama, action, comedy, documentary and animation, with a budget of $10,000 each.
Short films are effective mediums of storytelling in their own right. But they also form a starting point for filmmakers to refine and showcase their skills before starting on feature-length projects. Without worrying about product placement.
Take for example Tan Siyou's Strawberry Cheesecake. The teenage drama touches on familiar themes of youthful angst and disaffection before it switches gears into horror territory. It's also the "baby cousin" to Siyou's upcoming feature film project Amoeba, which she has been working on for the past few years.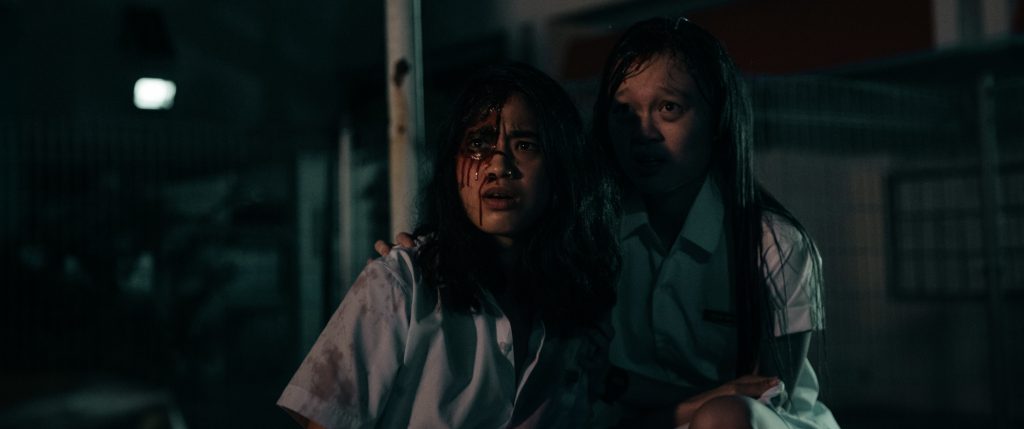 "Since I've been working on Amoeba, I've been looking to make more shorts," says Siyou, who is now based in Los Angeles. "I felt an urge to create something about Singaporean youth with Amoeba. Strawberry Cheesecake is a little side experiment [in exploring this theme] because the feature film development process is long."
Amoeba is currently in the writing stage, with Siyou determined to draft a "good, solid script" before heading to its next stage: financing. "As a first-time filmmaker, you have only one chance to represent your film well [to financiers]," she says.
Grace's Metadata tackles the very real topic of workplace burnout whilst juggling whimsy and affection for the art form of film.
"It's a very silly way of showing how strange filmmaking can be – the process of filmmaking, the grind of it, the boring bits," says Grace, who also stars in Metadata and oversaw its editing process. Watch Metadata in all its silliness, along with Strawberry Cheesecake and the other FFP short films here.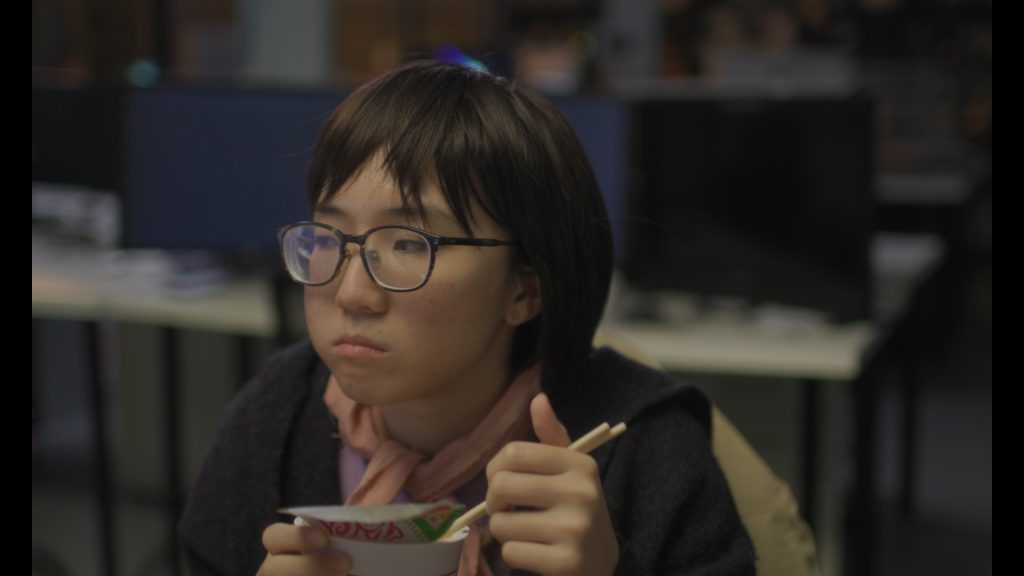 While films like Apprentice managed to nab overseas funding, not every Singaporean filmmaker gets the chance to approach anywhere near that.
Other factors like industry connections can become prohibitive for some, which is why FFP aims to close that gap through mentorship.
"Talking to someone who has gone through it, who understands the difficulty of finding one's voice, is important," Junxiang explains.
Film Culture
So, while product placements are not the only way to get films made in Singapore, making films generally is a tough business.
There's a multitude of reasons behind box office earnings – most of all, marketing – but an obvious one is that it's dictated by the tastes of the general public.
As Junxiang illustrated, Singapore is a small country by nature, so the size of a filmgoing public would result in earnings that do not measure up to bigger countries.
If a marketing push behind Singaporean films is given a similar treatment to more mainstream fare results in diminishing returns, could it just be that we don't have an audience here for it?
"The culture is different," Siyou adds. "If people have free time here, maybe they go overseas or to a restaurant. There is less of a movie culture here, especially with streaming and all that stuff. They're spending time at home. It's more comfortable and it's easier." It doesn't help that we're in an era where cinema attendance is still precarious during the pandemic.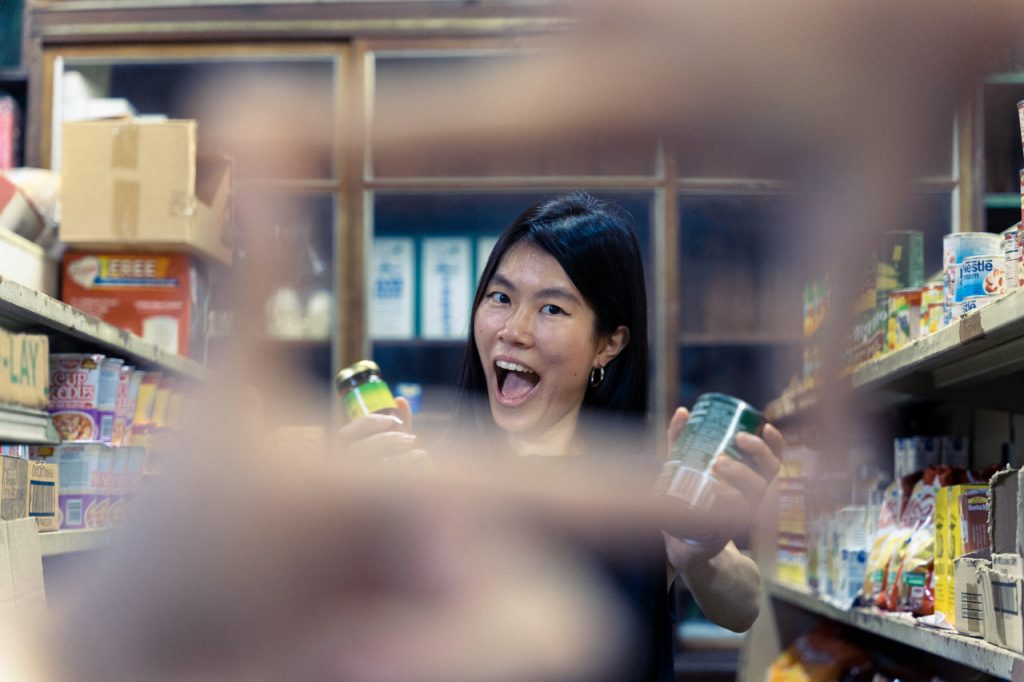 Grace, who regularly meets people in her side hustle baking bagels, usually finds out they aren't aware of the local film culture. "The only thing they [know about Singapore cinema] is Jack Neo, or that we 'don't have' good talent," she says.
Unless Singaporeans are immediately interested in exploring film, people "wouldn't even know that we have this other culture that exists," Grace laments.
The Final Cut
Not all filmmakers get access to grants. Not all filmmakers have the right connections in the industry. Some of them don't even have the benefit of a formal film school education (even if that hasn't stopped some of the industry's finest before). It's an exceedingly tough industry to break into.
Junxiang remains optimistic. "Some young filmmakers are aggressively asserting their voice, but with great empathy and soul," he says. But in order to reach out to a bigger audience, beginning in Singapore, he thinks the film community should "connect" with them by raising the "standard of storytelling."
"Many filmmakers are trying different approaches, and I hope commissioners and producers can recognise this and to champion it," he adds. "I think it begins with taking the right risks."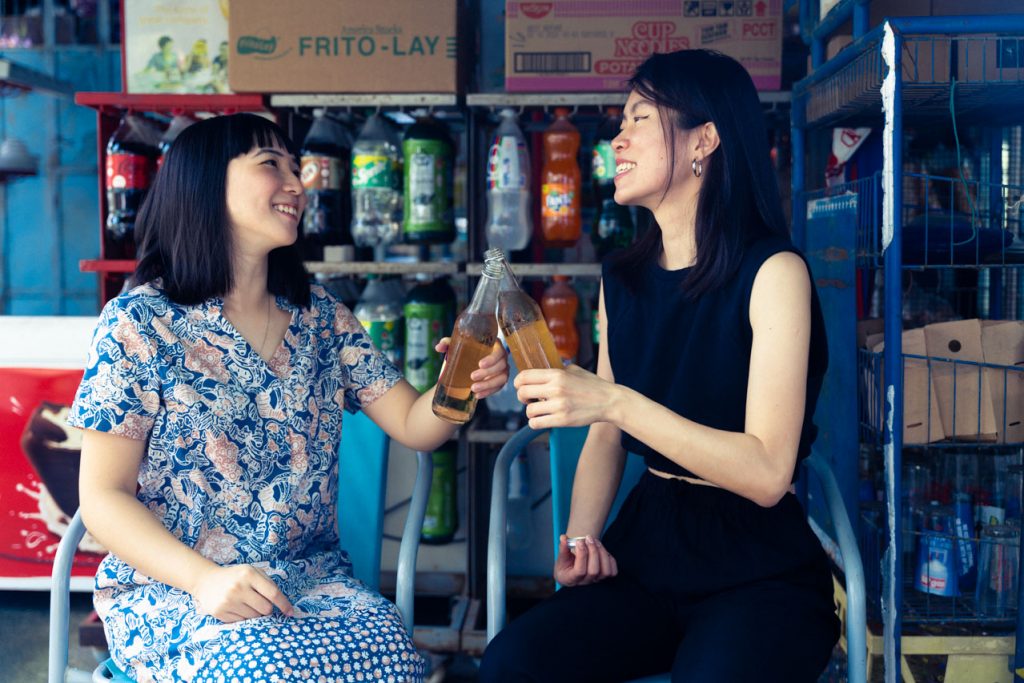 But what are the risks? Siyou would like to see storytelling that's bolder without being held back by "self-censorship". Grace hopes more films can be made without the fear of losing money.
Perhaps if funding was more widely available, filmmakers of all stripes wouldn't need to worry about constraining their art or turning to embedded product marketing.
But if embedded marketing comes into play, we just ask for one thing: please don't make it so obvious.
---
This article is brought to you by *SCAPE National Youth Film Awards. All FFP short films are now available to rent on The Projector Plus.

If you haven't already, follow RICE on Instagram, TikTok, Facebook, and Telegram. If you have a lead for a story, feedback on our work, or just want to say hi, you can also email us at community@ricemedia.co.