Being stuck in an army camp is technically safer than driving on Singapore's roads, if you go by the statistics.
Minister for Defence Ng Eng Hen said in Parliament on January 9 that in the last 20 years, 42 national servicemen (NSFs) have died on duty. On the other hand, there were 52 cases of permanent disabilities arising from service-related injuries.
That puts the proportion of deaths and permanent disabilities at about 0.001 percent of the 300,000-odd National Service cohort each year (0.002 percent if you're enlisted in the Singapore Civil Defence Force).
For context, Singapore's road fatality rate in 2021 was two per 100,000 persons, or 0.002 percent.
While the stats might paint a reassuring picture for NSFs, 42 deaths are clearly 42 too many.
A sobering reminder—and the reason why the issue has reemerged as a hot topic—is the recent death of NSF Sergeant (1) Edward H. Go. The 19-year-old collapsed while fighting a fire at Henderson Road on December 8th, 2022. He was later pronounced dead at Singapore General Hospital.
It's been over a month since Go's death, and we're slowly getting more answers. Still, the full picture isn't clear just yet. As with any NSF fatality, an outpouring of grief and questions surrounding the incident emerged, as well as elevated concerns over the safety of NSFs.
Minister Ng has also been hard at work reassuring Singaporeans that yes, every incident of death and permanent disability is investigated, and that corrective measures have been taken to improve the safety of NSFs.
Off the Record
But beyond the statistics on death and permanent disability (defined by Ng as disabilities relating to the brain, spinal cord, eyes or limbs "due to serious service-related injuries"), what of the injuries that might be a little harder to track?
We're talking about those pesky aches and pains that emerge when you spend two years of your life marching, digging trenches, lifting equipment and whatever it is men get up to in the army (as you probably can tell, I did not serve NS).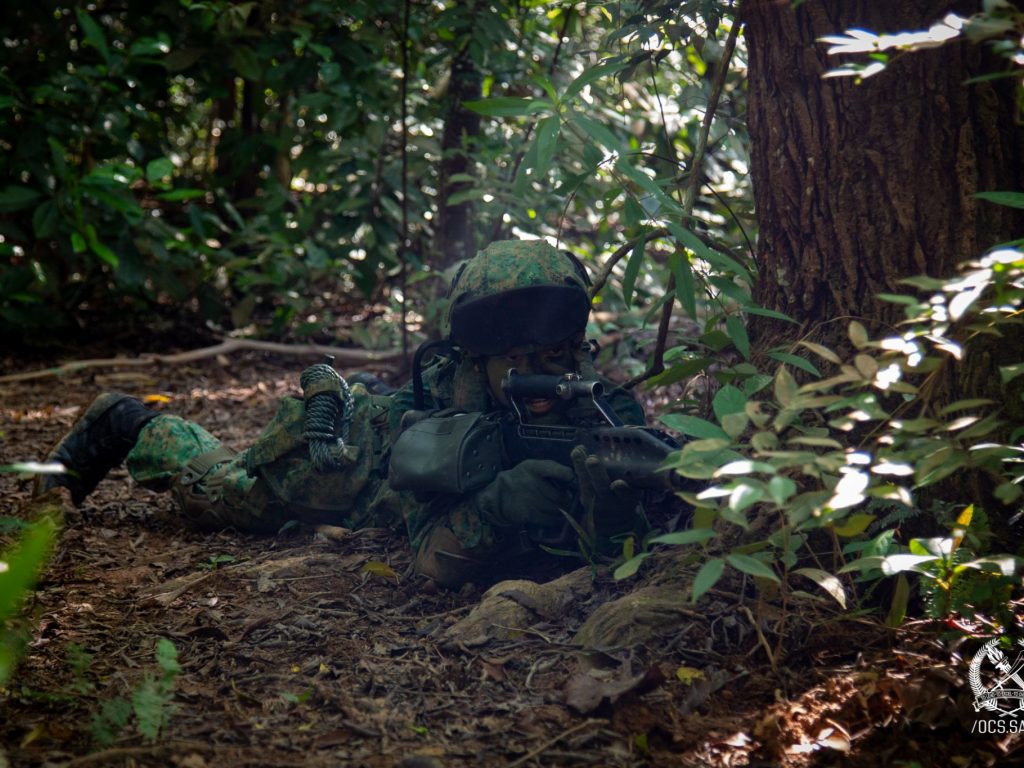 In a recent reply to a Parliamentary question, Ng did reveal that between 2016 and 2020, less than 500, or about 1.5 percent of each NSF cohort sustained service-related injuries.
Ng also added that any treatment the NSFs might need is fully-funded. Further compensation is provided in some cases.
According to NS.sg, NSFs can submit compensation claims for medical bills resulting from service injuries and may be issued with a Service Injury Card if they need long-term treatment.
While it sounds like Mindef has it all covered, several worrying Reddit threads have surfaced over the years where men, mostly claiming to be ex-NSFs, beg to differ.
Over the past couple of years, these men have spilled their gnarly injury stories and headaches over getting these medical issues officially recognised.
One U/Jjzeng detailed how he was posted to an administrative role after a knee injury, but later had to go outfield. He subsequently ended up with anterior cruciate ligament tears in both knees and now has to wear knee guards to prevent further injury.
In the same thread, another user said he'd experienced knee problems as well but was accused of malingering.
Some said they had no idea they could apply for a Service Injury Card, while others claimed they were actively discouraged from doing so.
Besides knee issues, common ailments sustained in the army include chronic back pain and ankle sprains, according to Today.
By U/Jjzeng's account, there may be other societal factors at play as well, as he described "a rather nasty rhetoric over men being too whiny".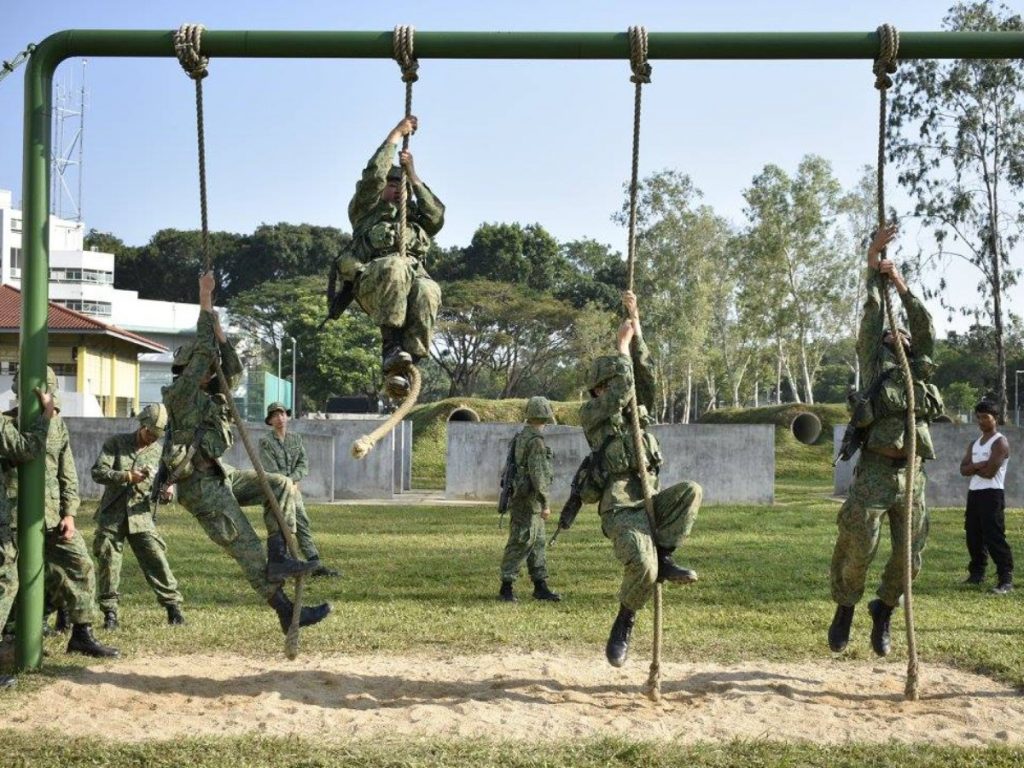 And then there's the issue of pinning all the blame on NS. Sure, it's physically intensive for some, but who pays the bills when pre-existing injuries are aggravated during service or when wear and tear only rears its head after NSFs ORD?
No Pain, No Gain
At the end of the day, some leave NS in the best shape of their lives, while others undoubtedly end up a little worse for wear.
And while the discussion of improving injury coverage for NSFs is one that deserves bigger attention, it also opens up another can of worms. To what extent can the injury be attributed specifically to NS duties? Some might even scoff and say that getting bruised is part and parcel of NS life.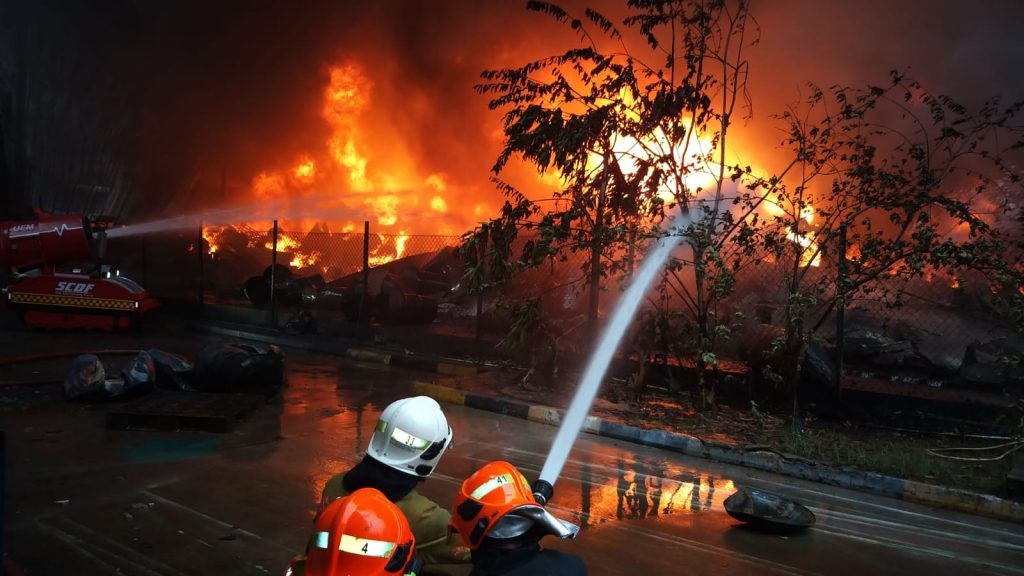 It might even be impossible to consistently verify the source of their post-NS pains. It's reasonable to assume that making it easier for NSFs to come forward with their chronic injuries might even encourage abuse of the system from those who are all about the chao geng life.
We'd argue, though, that making things right for the former-NSFs who hobble around in knee guards still trumps that. No matter how small the number, that 1.5 percent still matters. And it matters even more when young men with whole lives ahead of them are tasked to face real-life risks on a daily basis.
---
If you want to share your story with us or have feedback on our work, email us at community@ricemedia.co. If you haven't already, follow RICE on Instagram, TikTok, Facebook, and Telegram.