All images from Rice File Photos
You would be sorely mistaken if you think the Ethnic Integration Policy (EIP) debate is over. During the parliamentary sitting on Monday (July 26), five MPs raised questions on this issue. You can read the National Development Ministry's (MND) responses here and here. The kerfuffle over this public housing policy kicked off earlier this month when Leader of the Opposition, Pritam Singh, sparred with ministers on whether the EIP should stay or go.
History of EIP
Started in 1989, the EIP maintains a racial quota in each HDB block to prevent racial enclaves from forming. But over time, minority homeowners have struggled to sell their apartments when the quota for their block has been maxed out.
According to MND's latest data from 2000 to 2020, at five-year intervals, about 27 to 35 per cent of blocks had reached EIP limits. But the ministry also added that other factors could have made it more challenging for minorities to sell their flats, such as location and the physical condition of the flat.
When the policy first started, the ethnic quotas for each block were Chinese at 87 per cent, Malay at 25 per cent, and Indian and others at 13 per cent.
The quota for Indian and others was revised to 15 per cent in 2010.
In the same year, a quota was also introduced for non-Malaysian permanent residents who want to buy a HDB flat. Malaysian PRs are excluded due to cultural and historical similarities with Singaporeans. There are also similar quotas for non-citizens who wish to rent a flat.
Mr Singh, who is also an MP for Aljunied GRC, wasn't the first to highlight the economic impact of the EIP on these homeowners. It has been brought up 18 times since 1997, according to parliamentary records.
But the government's stance has never wavered: EIP is important to racial harmony. We aren't giving way. We'll review them on a case-by-case basis. We'll help those who are suffering from economic hardship.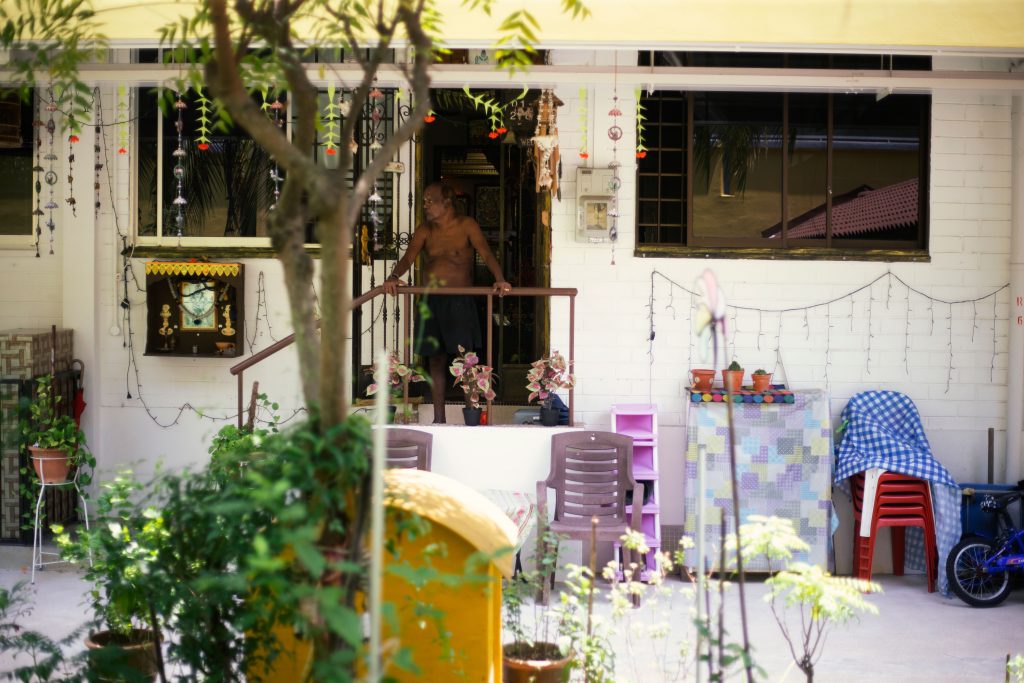 Ministers' defence in the past
Past records have shown that the government used to be more robustly defensive of the EIP.
One of Mr Desmond Lee's predecessors in the MND, Lim Hng Kiang, said this during the 1999 Budget: "The Ethnic Integration Policy has achieved its objective in promoting racial integration in public housing estates. And I must tell you that we have achieved this by having zero flexibility."
When Dr Vivian Balakrishnan was a Minister of State for National Development in 2003, he responded to an oral question by MP Leong Horn Kee on the policy: "There are sufficient means to address hardship problems, and we should not try to subvert or circumvent the EIP policy in order to address problems of financial hardship."
Ditto in 2009, when former National Development Minister Mah Bow Tan replied to MP Lim Biow Chuan's question that sellers have to be realistic in their asking prices and the EIP is a minor inconvenience they must live with to ensure racial harmony.
The government's stance has never wavered: "EIP is important to racial harmony.

We aren't giving way. We'll review them on a case-by-case basis.

We'll help those who are suffering from economic hardship."
Despite the government's responses, the same economic problem of the policy—minority homeowners finding it hard to sell their flats or forced to sell at a lower price—persists, and MPs have raised it repeatedly. As race became a talking point of late, the EIP finds itself in the uncomfortable spotlight again.
In this year's parliamentary sitting, although the government persists in its defence for the EIP citing the oft-used racial harmony tropes, it does come with a tinge of admission that not all is as rosy as it seems. Mr Desmond Lee admits that, though critical in avoiding the formation of racial enclaves, the EIP was "an intrusive social policy".
He also acknowledged the pain points minority homeowners faced when selling their flats (rather than saying to "live with it") and confirmed that a review is ongoing to relook the EIP limits.
How has the EIP affected profits?
I decided to speak to some realtors to understand the difficulties their clients from minority races face. These realtors have encountered many cases where minorities took a very long time to sell their homes because EIP limits for the block had reached. When they eventually did, they had to let go at an undesirable price. It's a buyers' market in those cases and not by economics's own volition.
For Nadia Sivakumar, who is in her second year as a property agent with Propnex, she had an Indian client living in Bishan who wanted to downgrade from a five-room to three-room flat. Her client only managed to sell it at $625,000 when the apartment was valued at $720,000, as the EIP limit was maxed out. They appealed three times to HDB to relax the racial quota but were rejected. Instead, HDB gave them more time to market the flat.
"It's not a question of affordability for the minorities, but the pool of buyers is really smaller than other races," Ms Sivakumar shared.
Marcus Luah, a Propnex agent of 13 years, faced the same problem with EIP limits when he helped a Malay friend to sell off his flat in Toa Payoh. The flat was eventually sold at $600,000, down from its original value of $700,000—a significant loss of a staggering $100,000.
Should private properties be included under the policy too?
While HDB homeowners are bound by the EIP when purchasing or selling a flat, those living in private properties such as condominiums and bungalows don't face such restrictions.
Left to market forces, it's no surprise that, as Mr Desmond Lee warned, enclaves have formed in some private estates, especially among the expats.
Many Americans, for instance, have clustered in Bukit Timah, Tanglin, and the Holland Road area. The Woodgrove estate in Woodlands is another hot favourite as the Singapore American School is located a stone's throw away. The Meyer Road area near Katong attracts many Indian expats who have children studying at the Global Indian International School.
The 2015 General Household Survey also revealed that the Chinese are overrepresented amongst private property owners.
This issue had surfaced in Parliament, but then National Development Minister Lawrence Wong said that imposing the EIP on private properties will not be good for the property market.
Aidil Shuklan, a property agent with OrangeTee for the past two years, shared the same sentiments. "Imposing EIP on private properties can have major implications to foreigners and the property market. It can deter many home buyers, investors and even developers."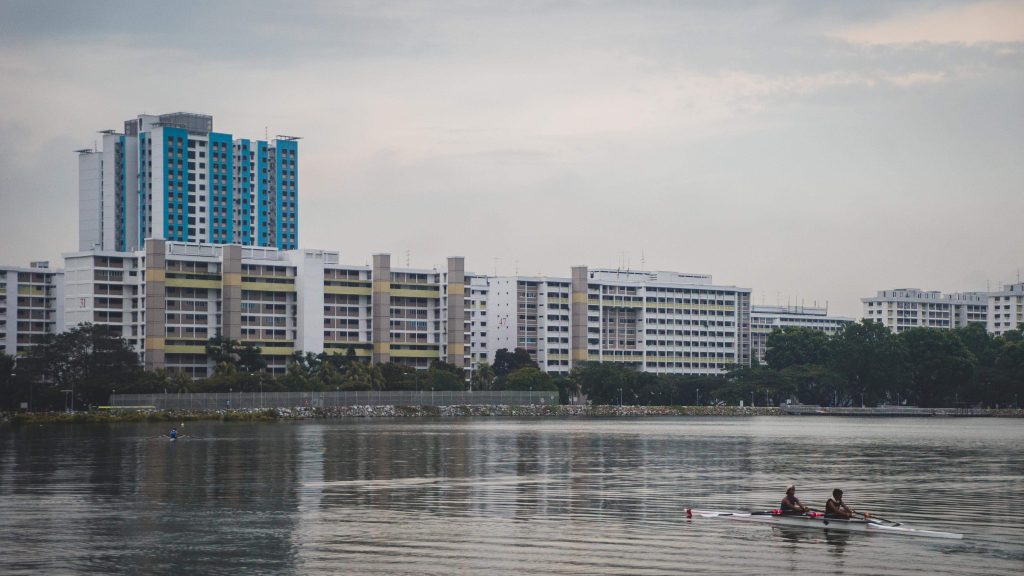 Mr Lawrence Wong's explanation highlights the glaring difference between policies that govern subsidised public housing and private housing.
The message, it seems, is that homeowners who receive government subsidies for public housing have to be subjected to ethnic policies, while those who don't—the private homeowners—are exempted. The question then is, should racial harmony, the raison d'etre of the EIP, take a backseat for private properties due to the economics of the property market?
And we also can't ignore the existence of enclaves in predominantly private housing areas such as Sixth Avenue, Farrer Road, and King Albert Park.
Should racial harmony, the raison d'etre of the EIP, take a

backseat for private properties due to the economics of the property market?
Mr Wong had highlighted other strategies, such as community work and having shared public spaces, to improve integration between Singaporeans and foreigners in private housing estates.
However, theoretically, the same could be enacted for public housing, too, in arguing for the removal of EIP. We will also need to scrutinise if homeowners in private estates are more integrated now with those strategies highlighted by Mr Wong in place.
If it hasn't, perhaps the government believes that, with over 80 per cent of Singapore residents living in HDB flats, the issue of racial clustering by the remaining minority living in private properties isn't as significant to be dealt with yet.
To date, no study has been done on the racial clustering effect in private properties by foreigners.
How do we alleviate the problem with EIP?
Mr Singh had conceded that today, the EIP should remain. But he maintained that the policy has to be reviewed.
He offered some suggestions to circumnavigate the EIP problems for some homeowners: getting HDB to buy back the affected flat at evaluation price and applying the EIP to a larger area rather than just the precinct and block.
The minorities wouldn't want to be treated on a "case-by-case basis"

or under "exceptional circumstances". They'd like to be treated the same, too. 
After the debate, many Singaporeans chimed in with ideas. On July 13, a reader in The Straits Times suggested for HDB to buy the affected flat back at a slight discount. The flat could be sold back in the open market to buyers of the same race, which maintains the racial quota of the affected block.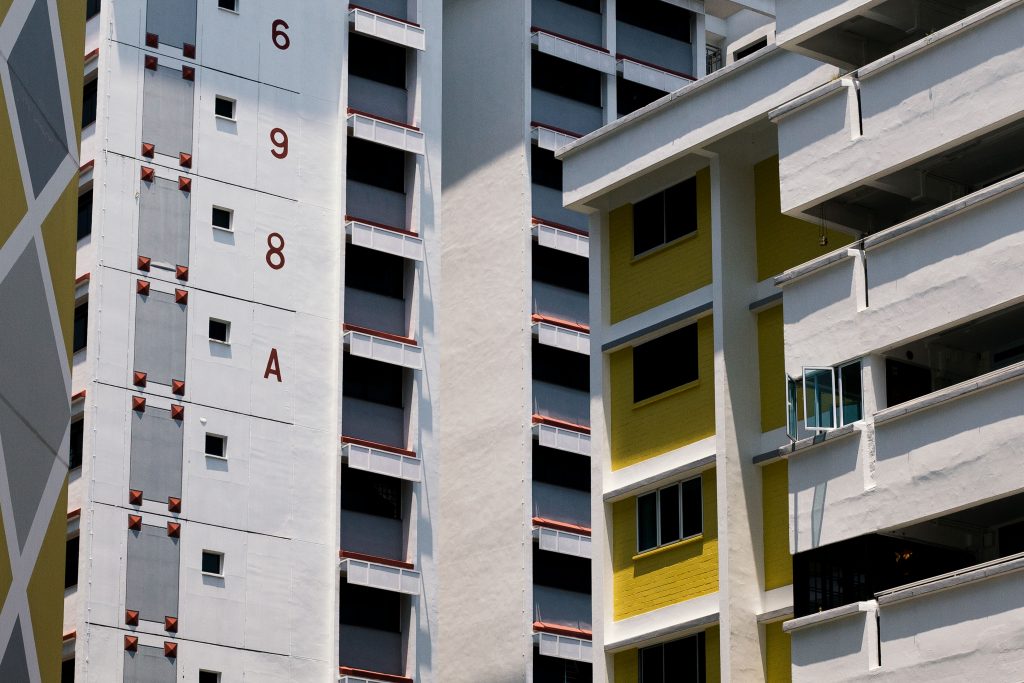 If still unsold after a certain period, the HDB could release it as a refurbished flat to eligible first-time buyers within that race under its existing scheme for new homeowners.
Two realtors also gave their own takes. Ms Sivakumar suggested applying the quota across a cluster of blocks rather than on individual blocks. Mr Shuklan, on the other hand, hoped the government could reconstruct its urban planning in the future—through the concept plans and master plans—so that estates can attract a diversity of ethnicities.
Something has to be done because it's unsustainable for HDB to review each appeal on a case-by-case basis, especially when many minorities face the same problem.
As one Mr Gerald Patrick wrote in a letter to The Straits Times, the minorities wouldn't want to be treated on a "case-by-case basis" or under "exceptional circumstances". They'd like to be treated the same, too.
Is EIP still relevant today?
When I interviewed 77-year-old Siti Koma for a separate story recently, she lamented that, unlike in the past, interactions with her neighbours now are fleeting and superficial. They're limited to a hi-bye greeting in the lift or common corridor in the HDB block she lives in.
Ministers often debate that the EIP allows Singaporeans of different races to interact, form bonds with one another, and understand other cultures. This argument might hold greater weight in the 1970s and 80s, where neighbourly relations were more prevalent.
During those years, many Singaporeans relocated from the villages and carried with them the value of gotong royong, a Malay term for a community doing things together. But now, in modern metropolitan Singapore, those words ring empty and are at best performative, if anything at all.
These points are moot when people these days are more self-centred and busier, choosing instead to keep to themselves and not taking the effort to know their neighbours better. Surveys like this have revealed that Singaporeans prefer privacy to mingling with their neighbours.
The current layout of our HDB common corridors doesn't help much either, as new build-to-order flats are designed in a way that discourages impromptu neighbourly interactions (thanks to more corner units) due to a greater demand for privacy.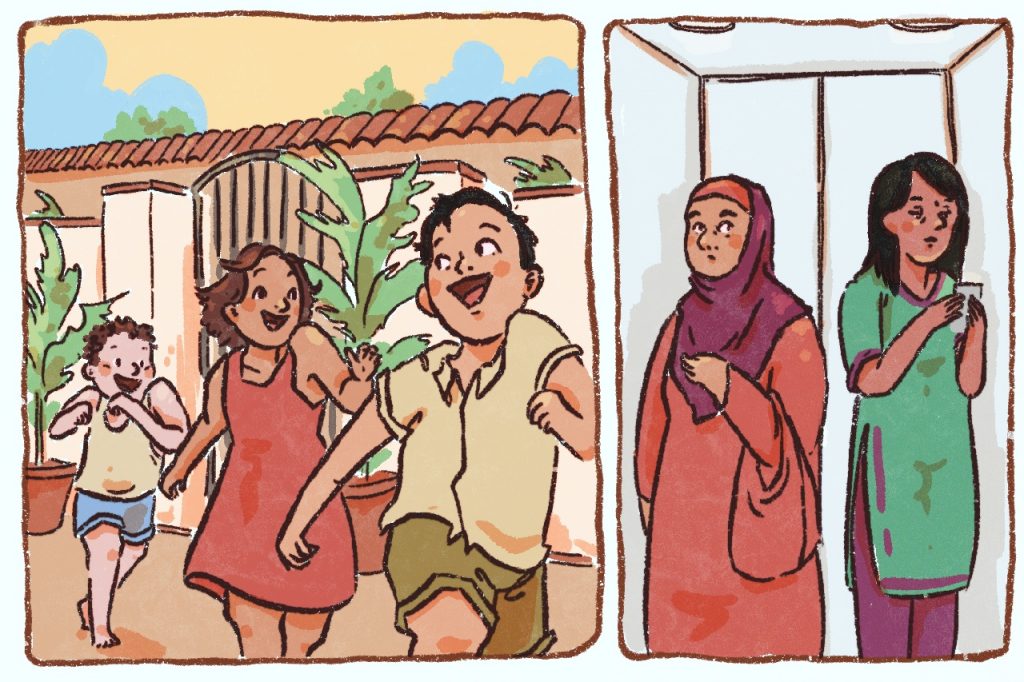 However, it's not all doom and gloom. I acknowledge that the EIP greatly helps to promote racial diversity in nearby primary schools, as parents of different races send their children there. But this is just a desirable side effect of the EIP and not the policy's main objective: to "improve neighbourly relations and promote racial harmony".
The unequal implementation of the EIP at private estates also means that primary schools in such areas would see a concentration of racial profiles unique to their locale.
The needle needs to move in a direction that benefits the country's racial harmony

aspirations while making considerations for a fairer public housing property market,

and unfortunately, we're not quite there yet.
Consider also a recent study that shows clustering of races in some estates due to a difference in purchasing powers despite the EIP.
According to the study, the Chinese live in areas with higher resale prices than where clusters of minority races had formed. Evidently, this trend is driven more by cost than a preference to live with people of the same race.
The EIP is complicated, which is why our lawmakers are still debating it with no clear end in sight. But the problem is apparent: the minorities feel that they are financially penalised when selling their flats simply to abide by a racial harmony preserving law enacted in a different time and circumstance than today.
With more flats exchanging hands in the resale market now, no thanks to the massive delay in BTO flats due to workforce restrictions in a pandemic, buyers and sellers are beginning to feel the unintended effects of the EIP more acutely. It's still a work in progress; that much is evident.
The needle needs to move in a direction that benefits the country's racial harmony aspirations while making considerations for a fairer public housing property market, and unfortunately, we're not quite there yet.
---
Should the Ethnic Integration Policy remain? Tell us at community@ricemedia.co.
If you haven't already, follow RICE on Instagram, Spotify, Facebook, and Telegram. If you have a lead for a story, feedback on our work, or just want to say hi, you can also email us at community@ricemedia.co.