Well, it's that time of the year again.
No, not the time where you hand gifts to one another and pretend it's snowing, but the time when the Geylang Serai Bazaar happens during Ramadan to sell overpriced Instagram-worthy hipster food to a bustling crowd.
We're about a week away from people complaining about their weight gain during Hari Raya on social media and also, the end of the bazaar. Brace yourselves.
The bazaar is meant to aid fellow Muslims to prepare for the special day of Hari Raya, get their Raya outfits, or stock their coffee tables with a variety of kuih-muih. The bazaar also serves street food to treat those who wish to break fast at Engku Aman Rd, Geylang Road, or nearby Tanjong Katong Complex.
To be fair, I don't religiously attend the bazaar annually. The last time I visited was about two years ago? Or maybe even waaayyyyyy before.
I avoid the bazaar at all costs, as it always seems to be the same every year: unidentifiable faces TOO close to mine, my shirt drenched with grease-infused sweat, and my shoulders shoving against the shoulders of others.
It's a total mess.
But I'm just a customer; the people who truly experience the bazaar in full swing are the vendors themselves. And after deciding to speak to a few of them at this year's bazaar, I found that, apparently, little tweaks like having more seats and less hipster food have improved the experience drastically.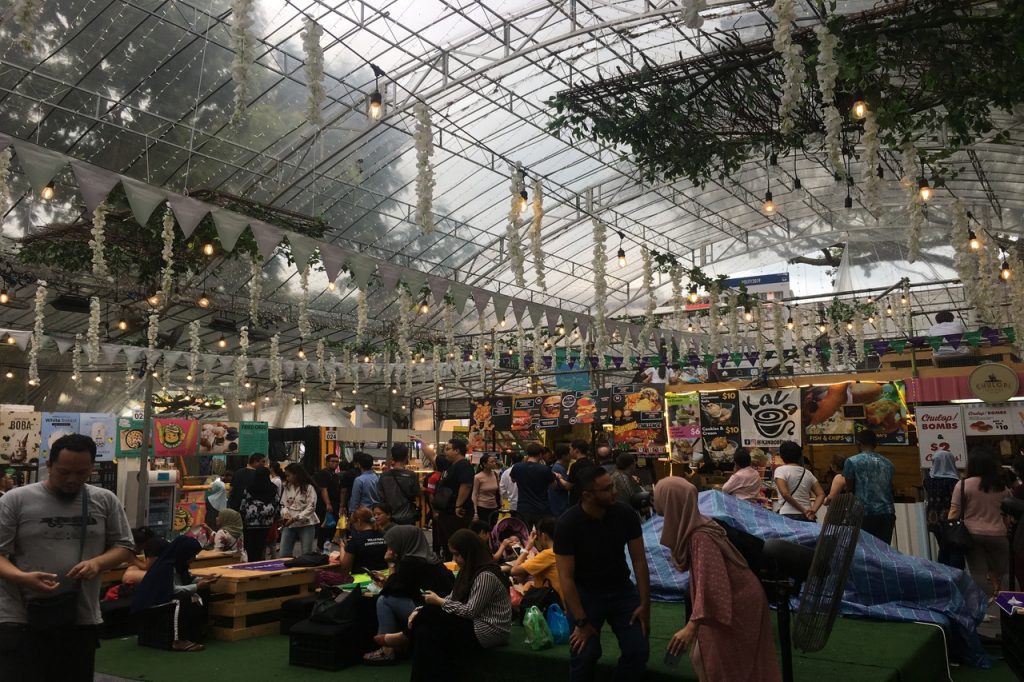 But wait, how did anyone even comfortably buka puasa when there was no proper seating area previously?
Throughout the past few years, infuriated visitors who wished to break fast with their yummy stall-bought food had limited places to sit. But since Wisma Geylang Serai (Orange) took full control over the whole event, a designated seating area has been designated in the middle of various food and beverage stalls that are located near Tanjong Katong Complex.
The overall decrease in the number of stalls also gave the organisers an opportunity to increase walkway space.
During the previous years, I'd seen groups of people standing by the edge of the walkway or sitting on the floor of the nearest shopping malls in desperation. There were even queues at the nearest dine-in restaurants.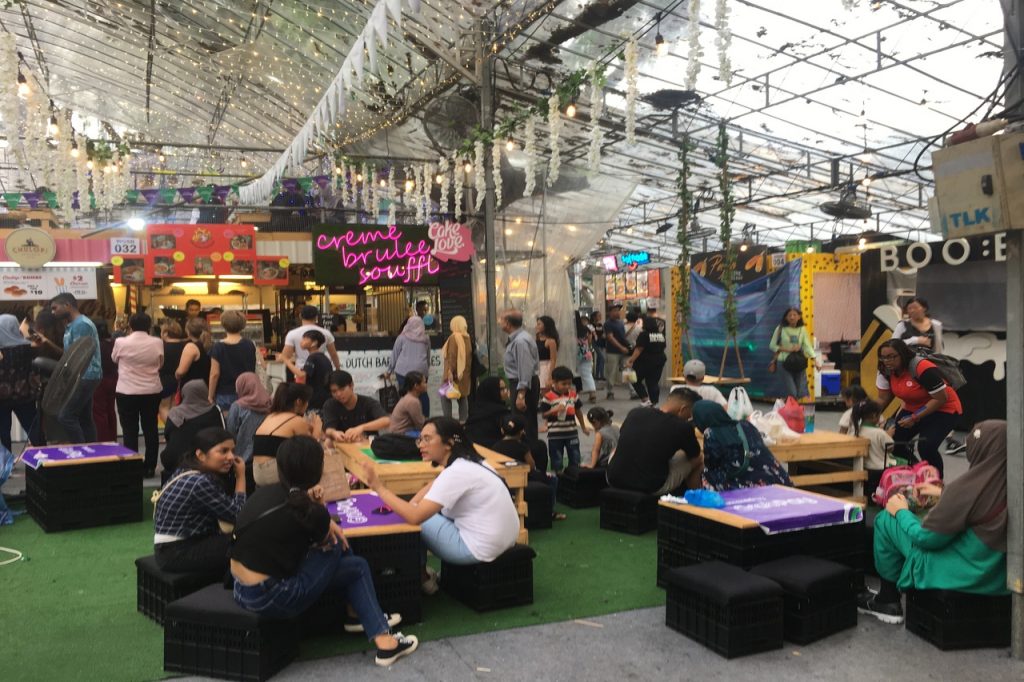 In contrast, this year's bazaar brought convenience to many, especially those who wished to break fast on time, alongside their friends and family.
"Before this, there weren't many seating areas for people to chill, rest, have their meals or even break fast. But now that there are more seats, I can see that it's pulling in a bigger crowd," said Adni Shahab, manager of AbsolutChocolat, located directly in front of the main seating area.
Ironically, because of this bigger crowd that the bazaar attracts, the seating areas were full. And so, the roadside kerb was where I plonked myself down to enjoy my "shark's fin soup".
Also, I was today years old when I found out "shark's fin soup" isn't really "shark's fin soup". Can someone please explain to me why they call it "shark's fin soup" when it's made out of crab sticks?
While enjoying my "shark's fin soup", I looked across the road to see another change: the decrease in hipster food stalls that have been receiving hate since they came into existence.
I don't know if the new organisers took the feedback of previous visitors to heart, but it appeared things have changed. Aside from the pretty fairy lights hanging along walkways, there were more stalls that brought back the bazaar's Malay traditional "identity" and roots.
Honestly I was just shooketh not to see the continuous sights of fried Oreos.
What makes traditional food is the method of cooking. Malay traditional snacks are usually fried savouries. The few of my favourites (though no one asked) that could be found were keropok lekor, dendeng (halal bakwa) and goreng pisang.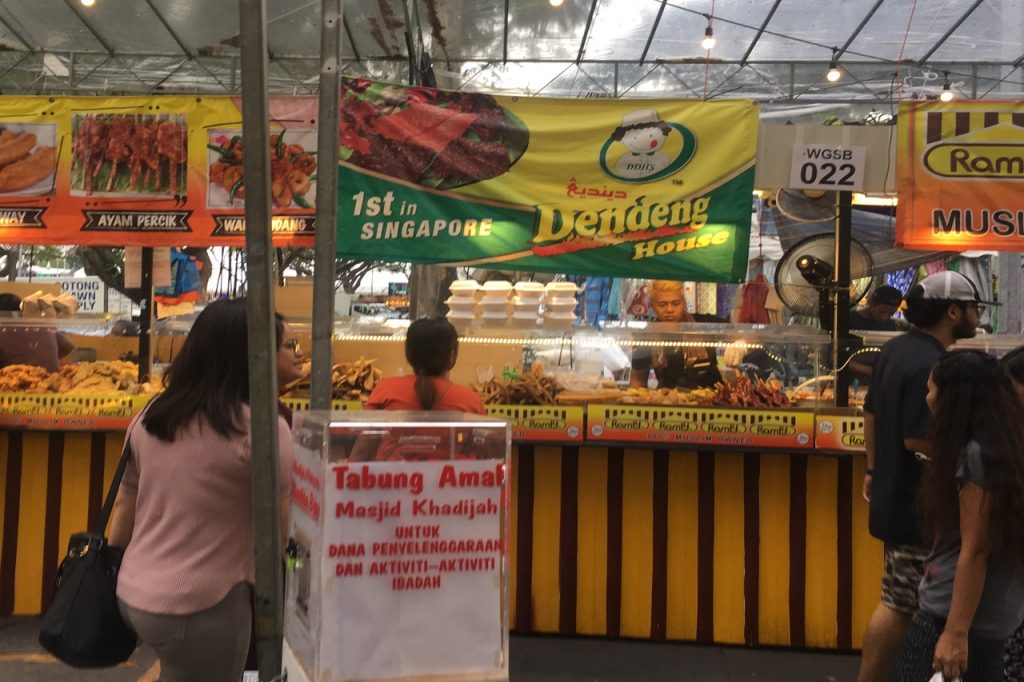 Yumssss.
Hipster food, however, is usually meant to be Instagram-worthy. Unicorn desserts and neatly decorated confections? Aesthetically pleasing! But not as pleasing when it comes to price and, sometimes, erm … Taste.
Iffah, who's a first-time vendor, commented, "I feel like this year, many more stalls have learnt to fuse hipster and traditional in a way that doesn't quite stray away from its traditional roots."
To prevent themselves from being too hipster, some stalls incorporated traditional food with a modern twist—foods that pay homage to its tradition while being on trend.
Satay balls, anyone?
With the increased walkway space and seating areas, as well as the reduction of hipster stalls, I too noticed a difference in crowd demographics. For one, there seem to be visitors from more races—old folks, disabled, families, couples, teens.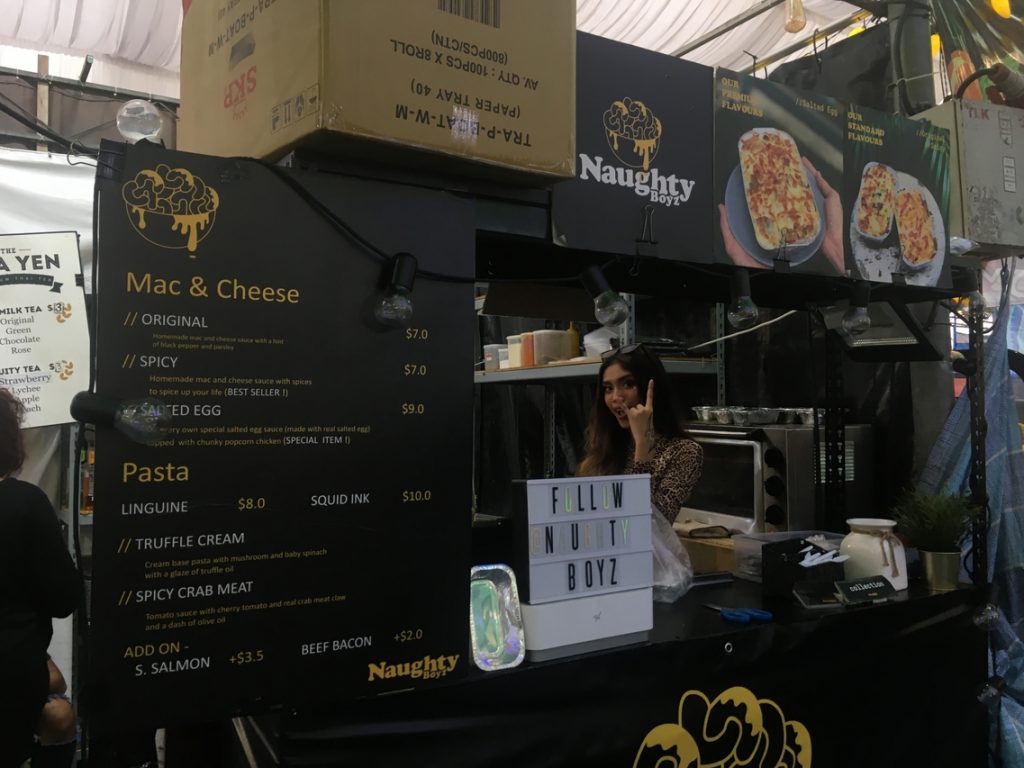 Returning stall vendor, Khai, a barber at The Golden Rule, shared, "I noticed a lot more non-Malays coming to the bazaars and that's actually better. To see faces of a different race is a pleasing sight. At least it's not concentrated with only Malays."
Yet, what shocked me most was my ability to stay in the bazaar for more than two hours this time. Despite coming out of the bazaar smelling like fried food and grease, I was able to tolerate walking in and out of different areas of the bazaar continuously.
It wasn't necessary to violently brush my elbows against others just to get to another food stall anymore. Families could easily push strollers to buy new curtains after breaking their fast, and people from all races were able to dine-in with their friends, without having to worry about overcrowding.
Adni was also full of praise for the bazaar's change in layout.
"Many people refrain from coming to the bazaar due to the lack of space. Since it was always packed, the crowd is expected. However this year, although the crowd is here, it's so much easier to manoeuvre around. I think it has improved and is definitely going in the right direction."
Even the vendors working during the holy month felt joy at being able to see more people from different races and religions celebrating the Ramadan spirit with the Muslim community.
Nick, who owns local streetwear brand, Hombre21, celebrated the Ramadan spirit by being generous to others.
"It's usual for people to ask for discounts. Some even ask for free apparel. But I'll just give it to them, it's alright, it's not like I'll die if I give it to them for free or at a cheaper price," he said.
In the previous years, I might not have been able to see such kindness as I may have had initial anxiety pangs from the overwhelming crowds. But this time, I got through an experience I was never able to withstand for long durations.
Hey, I guess something seemingly inconsequential like seating and walking space really can make a world of difference to a multicultural experience.