All photography by Grace Yeoh.
They say that the best way to judge an office is by its
toilets
. By this measure, the washrooms of new co-working space,
GATHER
, tell you everything you need to know about the place.
The door is a dusty pink, so light you could mistake it for ivory in the dim lighting, but that's where all effort ends. Inside, the stark white tiles glare at you. The single cubicles contain the most basic amenities: toilet bowl, toilet paper holder, mirror, sink, and soap that's still in its own-brand bottles from NTUC Fairprice and Watsons.
There are no hair dryers or clementine-and-verbena hand lotions. But more than that, there are no sanitary pads or tampons, no diaper-changing countertops, no infant carriers in the stalls, and no breast-feeding rooms. 
Yet the washroom is the best thing about the place, because it's the only part of it that truly, albeit unintentionally, reflects GATHER's ethos.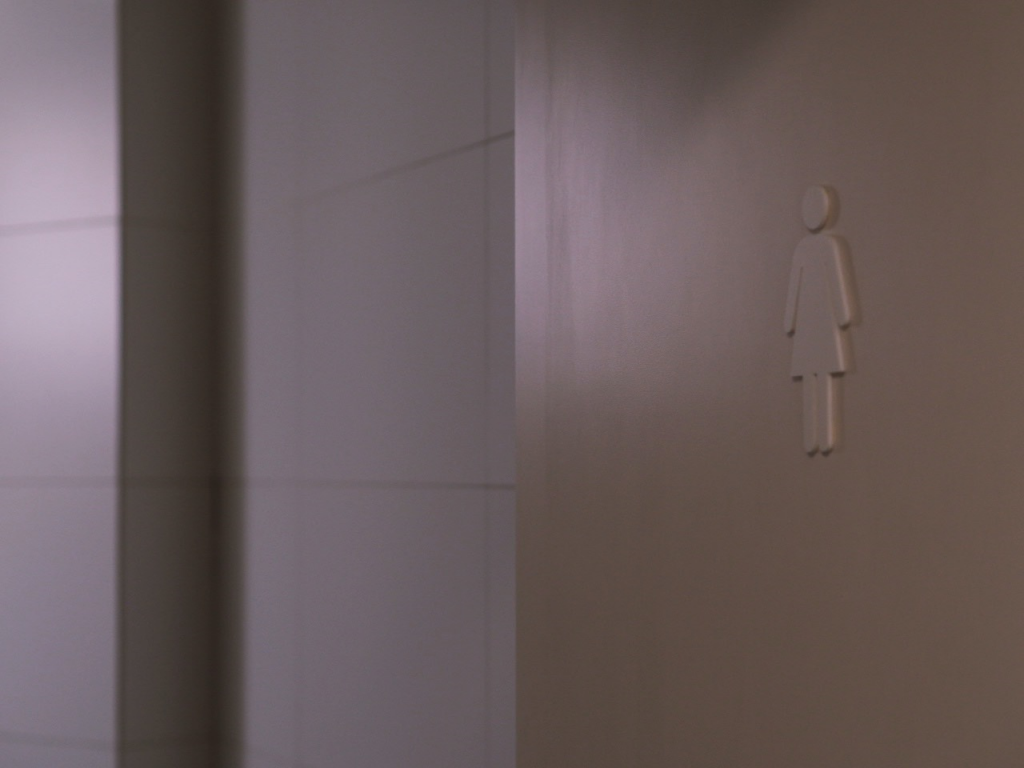 Prior to the official media tour of the co-working space, GATHER's e-invite pitched them as a "feminine alternative" to traditional co-working offices, a "stylish" and "insta-worthy" space "well suited to the modern-day worker". 
This got our attention, because we had no idea what they meant by a 'feminine alternative', or why they felt one was necessary.
Judging from the handful of times we've stepped into a co-working space, and the comments of friends who use them, the average co-working space seems to attract an equal mix of men and women across a range of industries, from tech workers to creatives.
While the accessibility of such spaces has been questioned before—if anything, their marketing rests on the promise of exclusivity—nothing about co-working spaces makes them inherently masculine. Most pitch themselves as more versatile, community-driven alternatives to traditional offices, and differentiate themselves by their price points or perks, rather than by appealing to a particular gender. To this end, trying to make an office more welcoming to women is quite different from positioning yourself as a 'feminine alternative'.
Nonetheless, we took the bait. We were curious to see how GATHER had defined their target 'modern-day worker', as well as this mysterious 'feminine alternative'. Would this mean amenities such as feminine hygiene products in the restrooms, a ready stash of Panadol Menstrual, or even exclusive discounts for local fashion brands like In Good Company?
Now, to be perfectly clear—and despite some recent pieces in this vein—Rice doesn't actually set out to hate on everything. The starting point of journalism isn't a savage pen, but an open mind.
We were sceptical, but not actually predispositioned to shit on the place. We'll go have a look, we thought, and see how it delivers on those promises.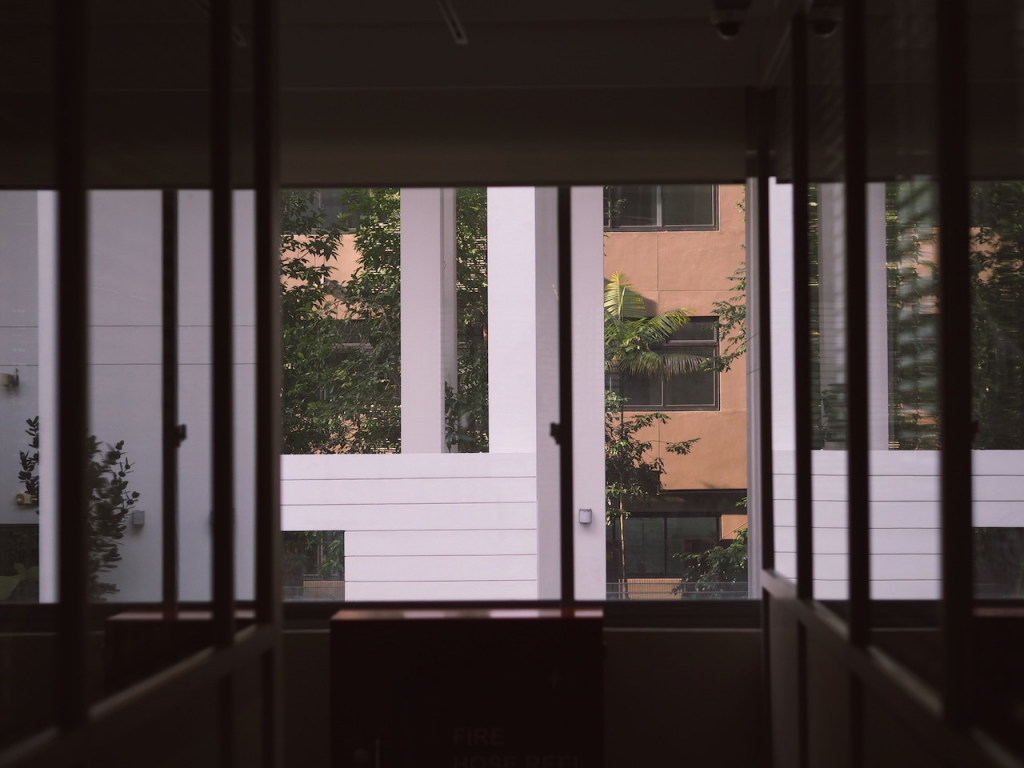 The first thing that struck us about the co-working space, designed by the award-winning integrated design firm, Takenouchi Webb, was its palette of soothing, earthy tones, such as
millennial pink
(i.e. blush), grey, cream, and blah. The overall look is so determinedly palatable as to be utterly devoid of personality, like IKEA by way of Kikki K. There are large spherical lights and token art books hiding in the corners, but no striking visual elements or other accents for contrast.
Like most co-working spaces, GATHER contains a mix of common areas and private offices, as well as individual phone booths. The furniture in the former is mostly pale wood with marble accents, while the ones for working are cement-grey utilitarian. There are standing desks and chairs with back support, meeting rooms that can fit up to 17 people, and floor-to-ceiling windows that overlook Robertson Quay, allowing sunlight to stream in.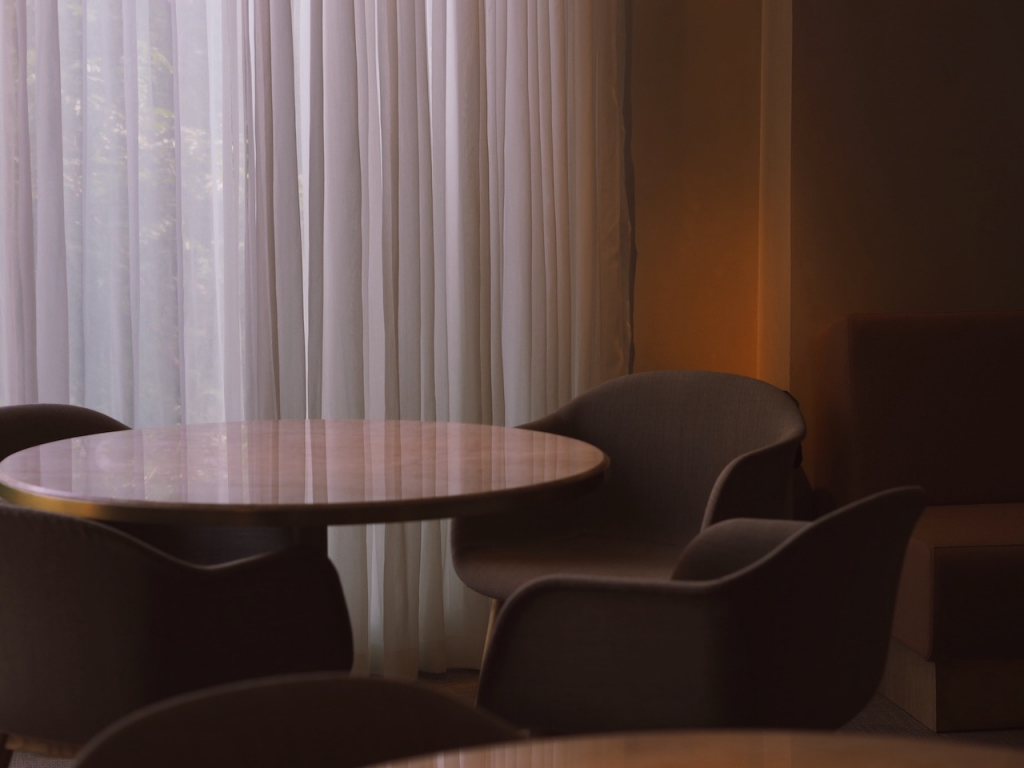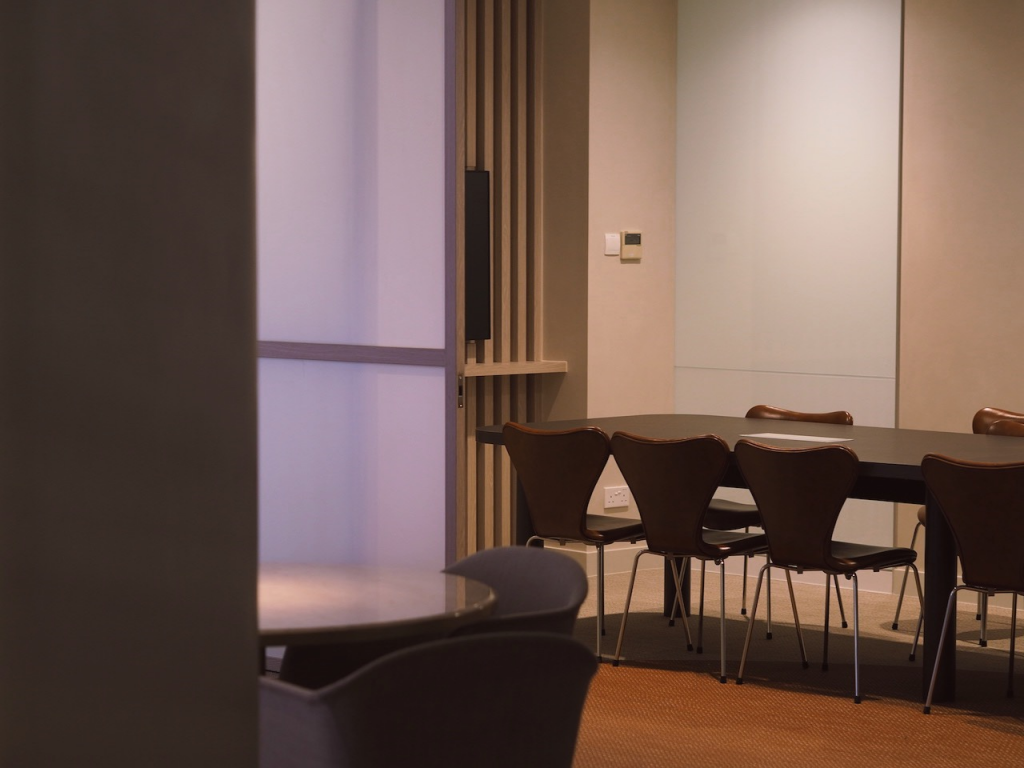 It's bland as milky Nescafe, but the space, on the whole, is unpretentious. There are no lemon-infused water pitchers in (s)wanky lobbies, ping-pong tables for inter-startup challenges, or trays of rose-gold cutlery.
Unfortunately, there's a difference between simple and scant: as far as we can tell, there seems to be only ONE measly printer for the entire space.
Is it stylish? We guess, but only if you're appealing to a Precious Moments doll.
Is it Insta-worthy? Only if you still consider curated flat lays circa 2015 your social media aesthetic.
Broadly speaking, however, it embodies characteristics that we've come to associate with what women want. Or at least, what we think women want.
This is where it gets confusing.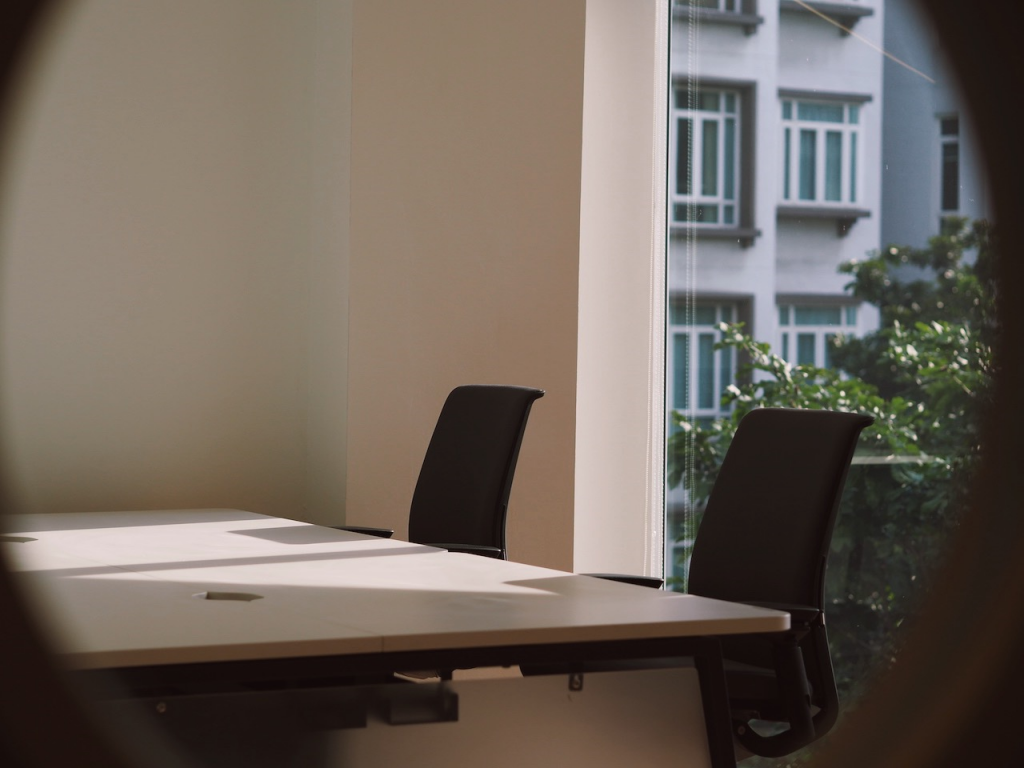 In terms of their target demographic, GATHER claims not to discriminate. (So yes, the co-working space is also for men … just like any other co-working space.) 
Despite their initial email, they're remarkably insistent on disclaiming the 'feminine' branding. Their PR rep even makes a point of mentioning this as she takes us around, maintaining that women are not their sole target audience.
The space, however, is undeniably designed to appeal to women. Or rather, a particular type of woman: the Love-Bonito-wearing, clean-eating, impeccably manicured #girlboss, who wants to look as elegant as she is efficient. It's the same minimalist aesthetic that underpins brands like The Paper Bunny—hustling is celebrated insofar as it has an accompanying 'you go girl' mantra slapped onto the fabric cover of an unlined journal.
None of this is to say that women-centric branding is bad or undesirable. It wouldn't be a problem if GATHER had embraced this. But in trying to have their cake and eat it, they've set themselves up to fail on at least two fronts: one, seeming to play the gender-neutral card just for show, and two, displaying a tragically limited understanding of what femininity is.
For instance, we cannot imagine a young mother, attempting to raise a toddler and run a business, feeling remotely included at GATHER. At $900 per head per month, it is considerably pricier than its biggest competitor, WeWork (GATHER charges on a per-head basis, rather than by the type of desk or room). For that amount of money, we'd hoped it would at least have a nursing room or designated creche, for said mother to have some time and space to focus on proposal-writing. (Hand lotion from Aesop wouldn't hurt, either.)
Unfortunately, it has none of these things.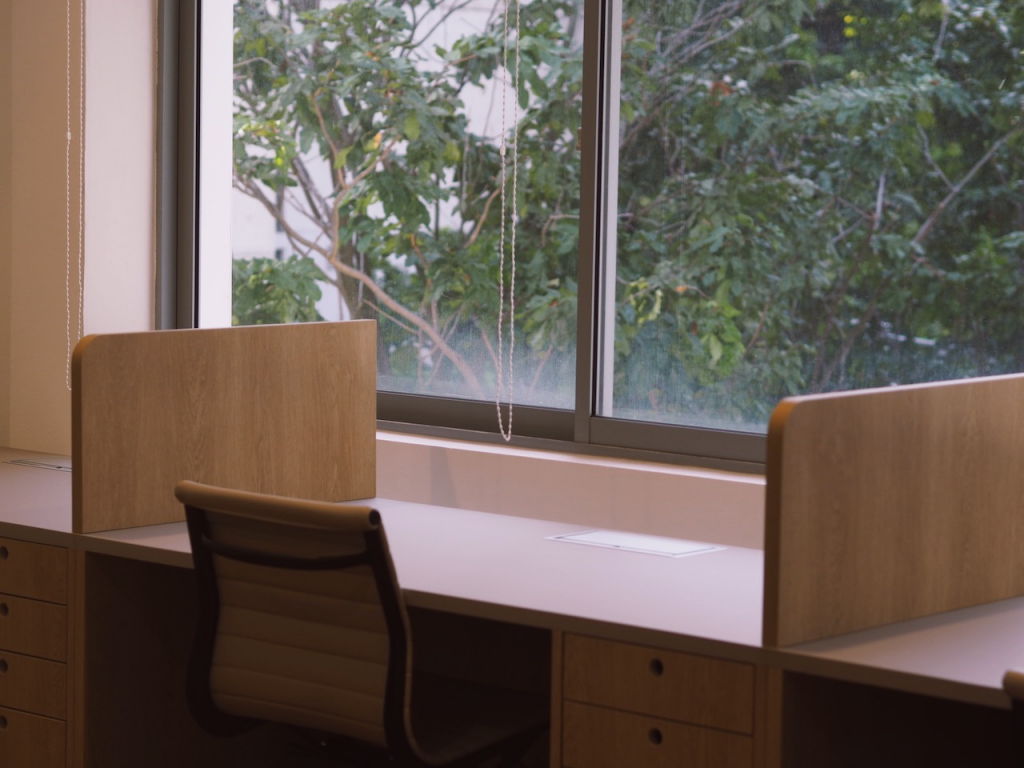 On this front, what
is
a 'feminine' aesthetic meant to be, and why is it still so narrowly defined?
As we wandered through GATHER's impressively insipid hallways, it struck us that everything 'feminine' about the place—setting their rejection of the term aside—was limited to the visual.
This goes beyond the regrettable assumption that 'feminine' spaces must be painted in rose-adjacent shades, contain lots of curved edges, and appear soft, calming, and neutral. (We've never met the designers, but we'll assume they know that most women have more personality than a beige wall and not all of them like pink.)
In our opinion, the more unforgivable crime was stopping at style, without considering substance.
Against the rise of design thinking, which prizes empathy, problem-solving, and human need as much as aesthetics, GATHER's failure to consider functionality is a massive oversight. It's the interior design equivalent of pocketless dresses.
If—for the sake of calling a spade a spade—your target demographic is women, then provide more than one female toilet cubicle per floor, for a start. Stock feminine hygiene products in the bathrooms. Set up a designated play area for children or provide child-minding services.
And even if you are appealing to entrepreneurs of both genders, we can't imagine men objecting to any of these amenities. In fact, there are plenty of gender-neutral facilities they could've included on top of these: prayer rooms, lockers, water coolers. The space could also be made much more accessible. A wheelchair, for example, would probably have trouble fitting in to one of the private phone booths.
GATHER is 'feminine', much as they'd prefer not to be, but they're certainly not feminist.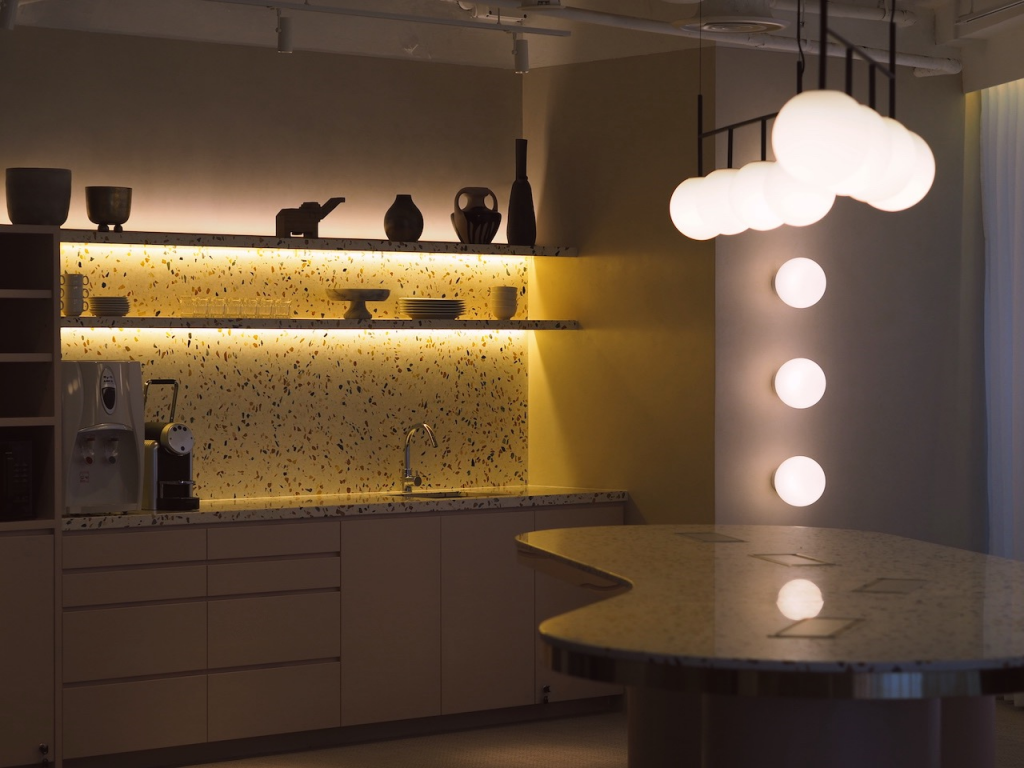 This we're-kind-of-for-women-but-also-not-really identity crisis isn't the only area in which GATHER misses the memo. 
While typical co-working spaces are known to appeal to the young, trendy, start-up demographic, intent on building the next Grab or Deliveroo, GATHER would like to cast its net a little wider. 
When we checked with one of GATHER's employees, she clarified that they'd like "small, family-owned businesses that care about staff welfare"—a  demographic not typical of co-working spaces—to consider them home too.
In this, GATHER's unique selling point is a commitment to "wellness". 
To demonstrate this, they've partnered with multiple health and lifestyle brands, such as F45, OrangeTheory Fitness, An Açaí Affair, CraftsMen Specialty Coffee, and Chiropractic Focus Group, to name a few. Any member of GATHER will get to enjoy member perks with each vendor. 
These lifestyle 'benefits' are, of course, meant to balance out the "uneasy combination of capitalist ambition and cooperative warmth" that underpins the spirit of co-working spaces or similar offices. Unfortunately, they're akin to consoling someone who's going through divorce with a 'live, laugh, love' Pinterest quote.  
GATHER's existing 'benefits', in and of themselves, don't address an issue critical to wellness: the dire lack of work-life balance in Singapore. Much as co-working spaces are designed to differ from traditional offices, many workers who choose the former do treat their co-working space as they would a regular office—a place to come in and focus on getting work done. Work-life balance is just as desirable to hustling freelancers as it is to the average 9-6 CBD employee.
And so, anyone who's been saddled with a lack of work-life balance understands how GATHER's perks can be insidious. This isn't to say they're not appreciated, or that such benefits don't have a crucial role to play in brand-building. But beyond encouraging members to work out or giving them discounts at nice bars, GATHER could also consider programming to do with mental health, better sleep, and emphasizing the need for proper rest time, even—or especially—for freelancers.
After all, if you are privileged enough to work from a trendy office that gives you access to upmarket lifestyle brands, cultural capital, and networking opportunities, would you ever leave work on time and go home?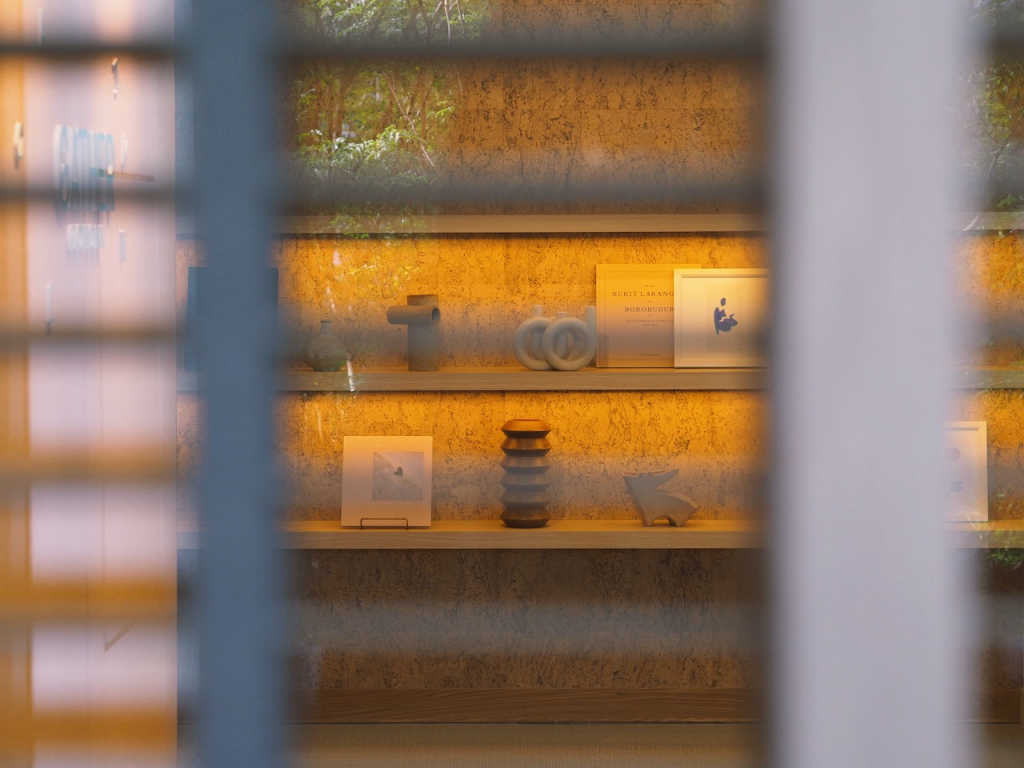 Honestly, we didn't go to the launch just to eat free
açaí
bowls, sneak a few complimentary bottles of cold brew, and then scoot back to the office to bitch about the place. We would've been delighted to write a glowing review, had the place deserved it. 
But GATHER, to our disappointment, simply didn't have it together.
More than the uninspired decor or lack of toilet cubicles, the biggest letdown about GATHER was that it had the potential to be so much more. At present, there is a gap in the Southeast Asian market for a truly inclusive co-working space that caters to more than just workaholic millennials. There was a real opportunity for GATHER to differentiate themselves from the mass of co-working spaces already available, and they blew it.
If they're not inclined to take up our suggestions, however, they could at least provide more printers, so that the place at least fulfils the fundamental function of a co-working space: to do work.
We could always do with cold brew and açaí bowls, but reader letters are just as welcome. Write to us at community@ricemedia.co.