As far as I'm concerned, there are 3 types of malls in Singapore.
The first is the Orchard Mall, filled with Tai-tais, TWGs, and price-tags which can blind you.
The second is the Strata Mall; a little shabby, a little eclectic, with the forlorn air of an impending en-bloc.
The last is the Capitaland Mall, designed for mass appeal and precision-engineered for profit. They are, by far, the most ubiquitous, but also the most formulaic. There's a McDonalds squatting by the entrance, a Gongcha in the basement, and a flock of claw machines high above. On the second floor, there's either a MUJI, a Uniqlo or a Challenger selling power banks on discount. In B2, you will walk past a Boost Juice, a GNC, a supermarket, and probably a Breadtalk. After a while, the different malls blend into one. You feel as if you've spent half your life in their arms, without ever developing any real affection for them.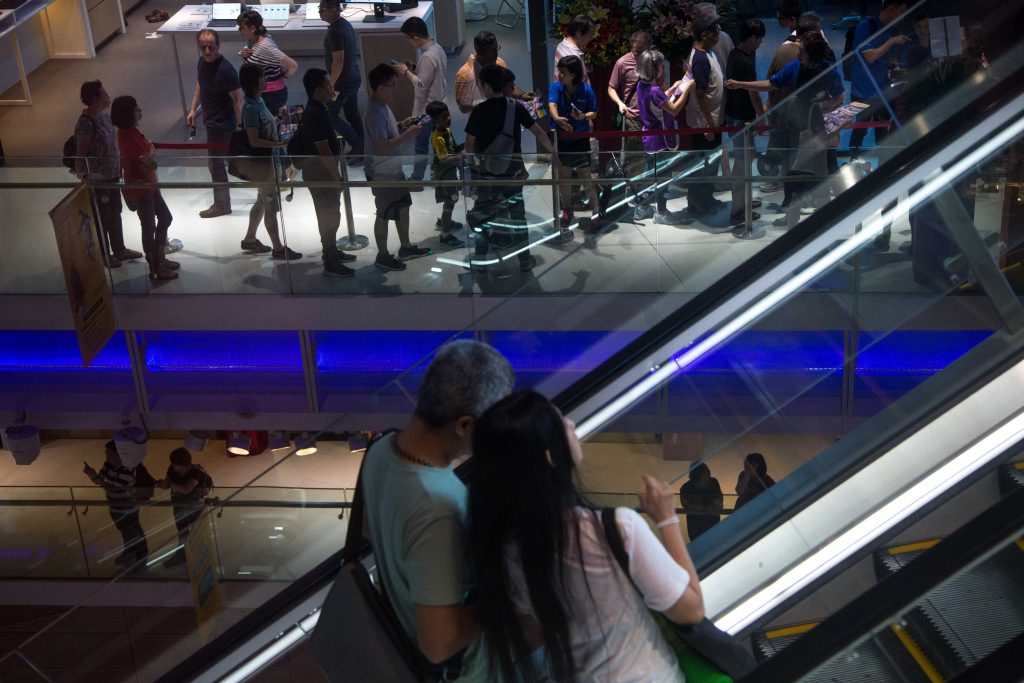 Every date winds through these non-places at some point, if only because there's a GV on the top floor, or clean, spacious bathrooms. Family outings also gravitate hither, probably because they have solid air-conditioning and are conveniently joined at the hip to MRT stations. Love them or hate them, you can't avoid them. They're a Tabula Rasa; the background against which the drama of Singaporean life takes place. They are cathedrals to consumption, in whose temperate air our baser compulsions are recognised, forgiven and cheerfully rebranded as 'lifestyles'.
Funan is a Capitaland mall, and for this reason, it is unreviewable. Reviewing it is as pointless as reviewing the SMRT gantry or the Food Court Drink Stall. They are not attractions/things per se, but features of our landscape, as necessary and as unchanging as the tides.
I said as much to my Editor, Julian, who basically told me to go fuck myself in reply. The opening of a new mall is a sacred event in our national calendar, he pronounced—I'm paraphrasing here—and people WILL be talking about it. Hence, we MUST show up, if only to show that RICE is as relevant and as facile as the next digital media outlet.
I contemplate stabbing him with a pair of blunt scissors—Et tu, PJ? —but what's the point? Another company. Another OT. I set my alarm for 7.30 AM Saturday and fall asleep dreaming of 'Work-life Balance'.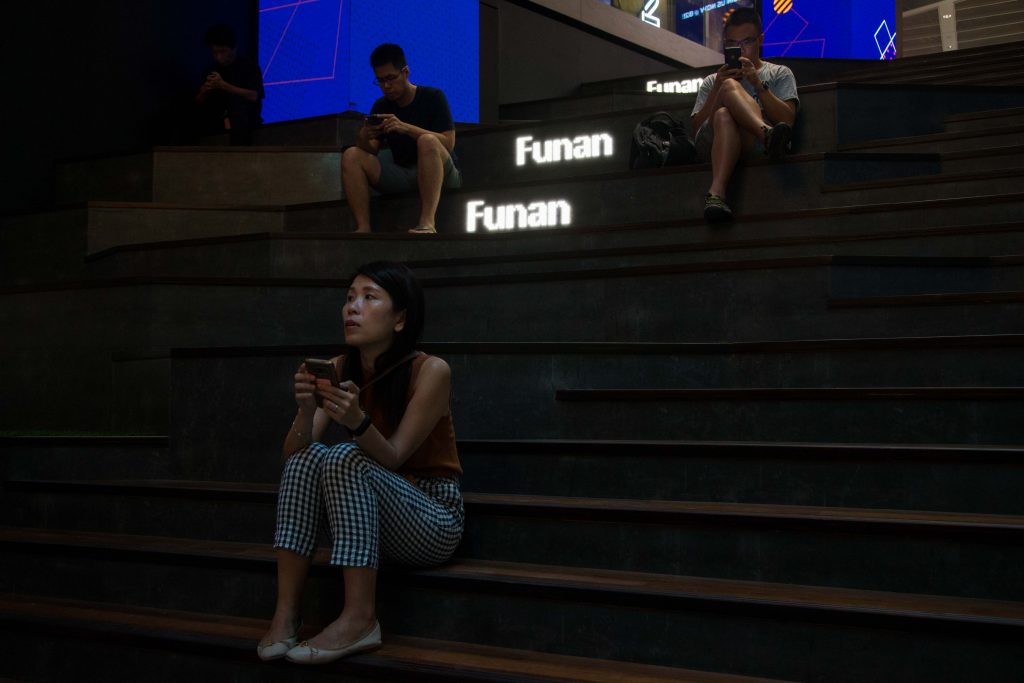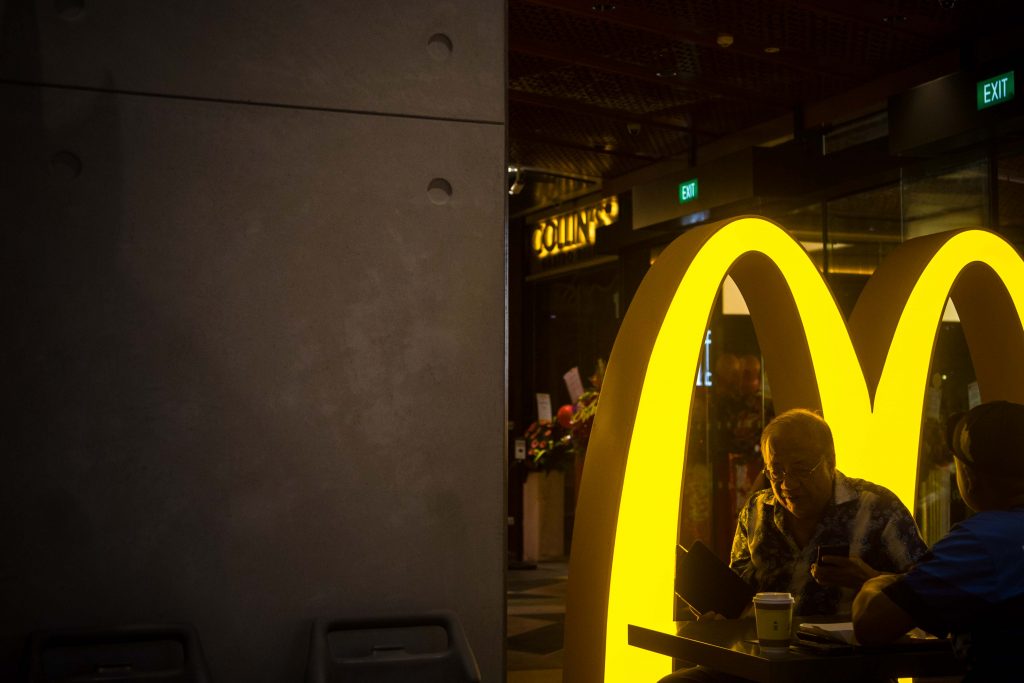 So, uhm, anyway. Sorry.
Funan is a Capitaland Mall. Temasek's tagline calls it 'a creative intersection' and 'a new paradigm for live-work-play', but that's just overwrought copywriting. Peel away its neon-crusted makeup, and you will find your acne'd adolescence staring back.
They've swapped out the Uniqlo for a Sonos, and added self-service kiosks to the Kopitiam—sorry—'KopiTech', but it still bears the indelible marks of a Capitaland production. Follow the 'cycling trail' which bisects the mall and it will lead you to a crowded McDonalds by the entrance. Climb down the indoor rock-wall and you will find an NTUC right around the corner. This NTUC only has self-checkout counters, but that's beside the point. Once you've bought your snacks and hidden them inside your bag, you can smuggle them into the Golden Village on level four.
My photographer describes it as a blend of Jewel/Cineleisure/Bugis+. I think it's more like Westgate/Plaza Sing. Between our half-baked descriptions, there's some measure of truth to be found—every mall resembles every other mall.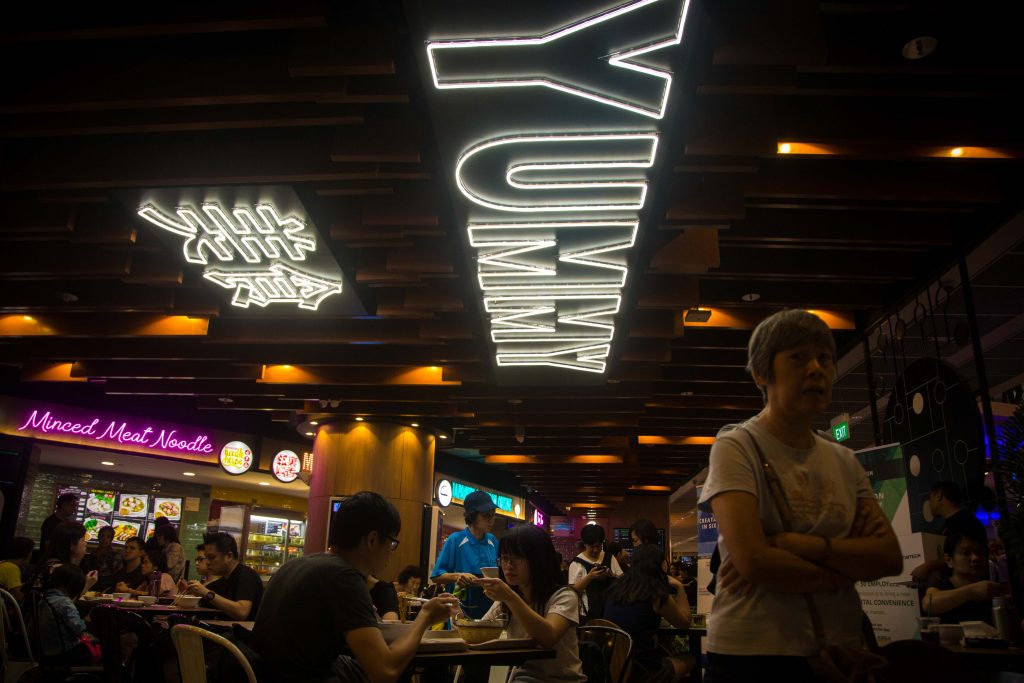 So far, so familiar.
However, there are changes. Whereas the old Funan mall was an IT mall, the new Funan feels more like a mall for people who work in IT. There are no more shops selling laptops with juiced-up SSD memory, or with a free gaming mouse thrown in. Whereas the old Funan was built for gamers too lazy to visit an Expo IT show, this brave new Funan is a Disneyland for newly-hatched Elon Musks; budding Silicon Valley types who work in startups and do mysterious things with the cloud.
It's a mall for women who Lean In, consume $13 grain bowls and attend Barre classes in the evening; it's a playground for men who ride foldable bicycles, work in Fintech, and possess tedious opinions on where to find the best single-origin coffee. You know who I'm talking about, those affluent Ann Siang types with GuavaPasses and Noise-Cancelling Bose Headphones for their open office.
I'm not joking here. It's that sort of place. There really is a Barre studio (02-25), a Bose outlet (03-24), and no less than 3 grain bowl joints offering sous-vide cai png (02-04). The foldable bicycles are found at Brompton Junction (01-26), and for your next Fintech conference, can I interest you in some Samsonite luggage? (01-24) Starting price: $240. As for hipster coffee, there are no less than 5 options—PPP, Dal.komm, Workspace Espresso Bar, Sinpopo and Tiong Bahru Bakery—each one more chic and crowded than the last.
Tedious opinion par excellence: Unless you are a caffeine anthropologist like my erstwhile editor—who knows every washing station between Nyakizu and Huehuetenango—they taste the same and cost the same.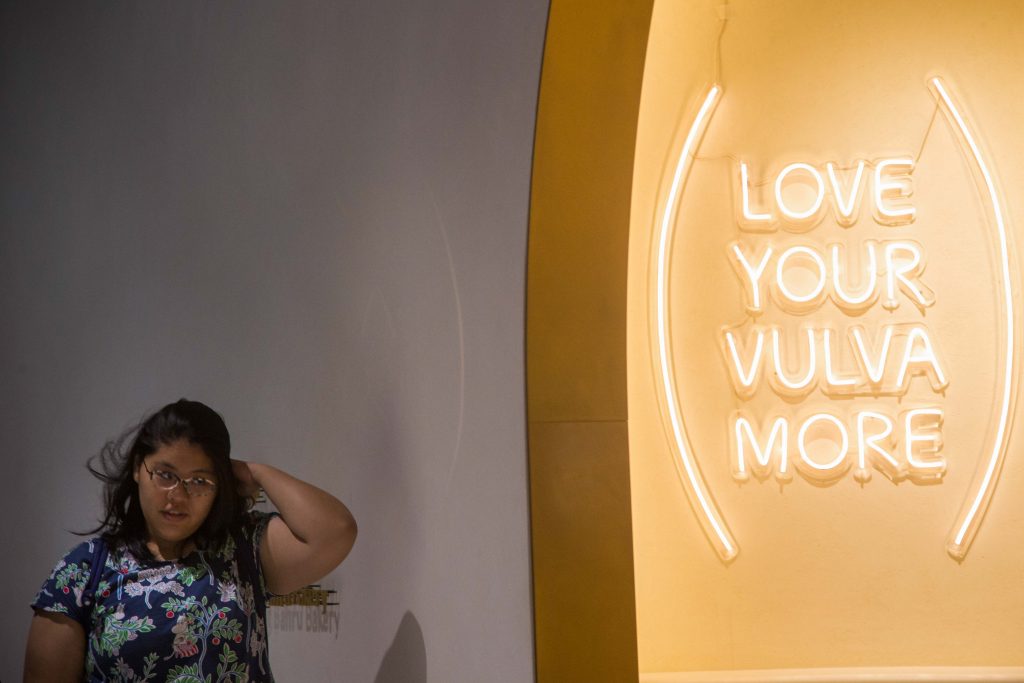 And so it goes. The usual electronic retailers—Courts, Alan Photo, iStudio—are still around, but spaces in-between have been filled with products tailor-made for a certain breed of Office Worker in their late 20s/early 30s. A young-ish consumer of liberal leanings, expendable income, and near-religious adulation for Netflix.
Hence, the gym, the eco-friendly 'collectives', the WeWork franchise, the office-friendly casual-wear clothing retailers, and the insta-friendly neon backdrops. Hence, the many many shops selling tiny desk-bound succulents—plants that can survive even the most distracted Gen-Z Gardener.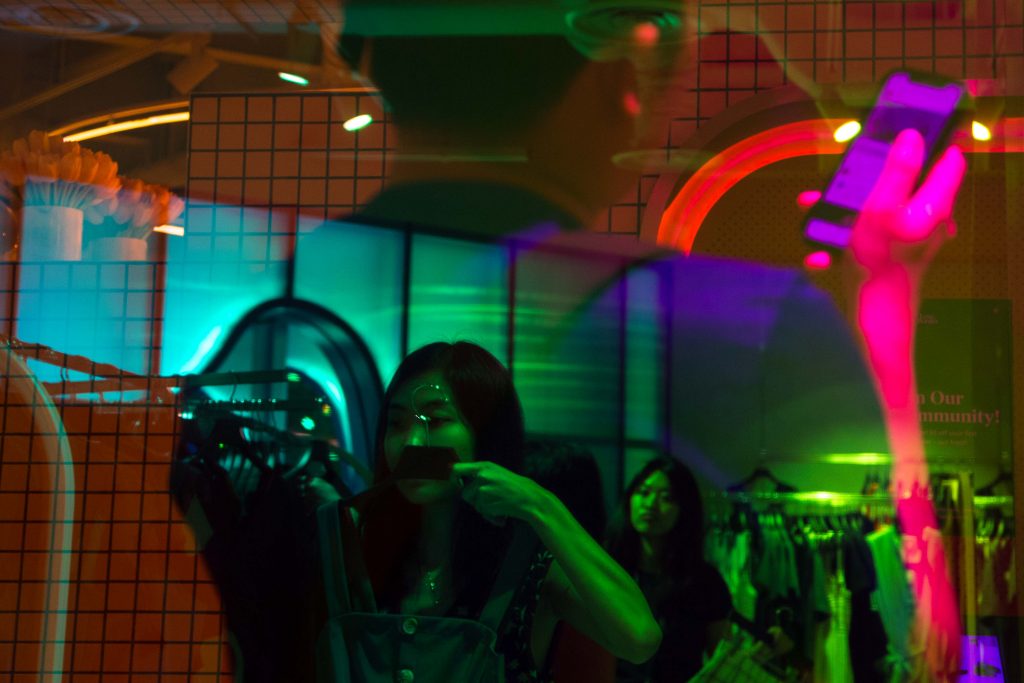 To revenge myself against RICE for making me work yet another weekend, I ordered black cod for lunch at Funan's most expensive restaurant, NOKA (07-38-39).
The food was delicious, but it's not as sumptuous as the view outside. Make no mistake, I may laugh at the retail offerings, but Funan's rooftop urban farm is something else altogether.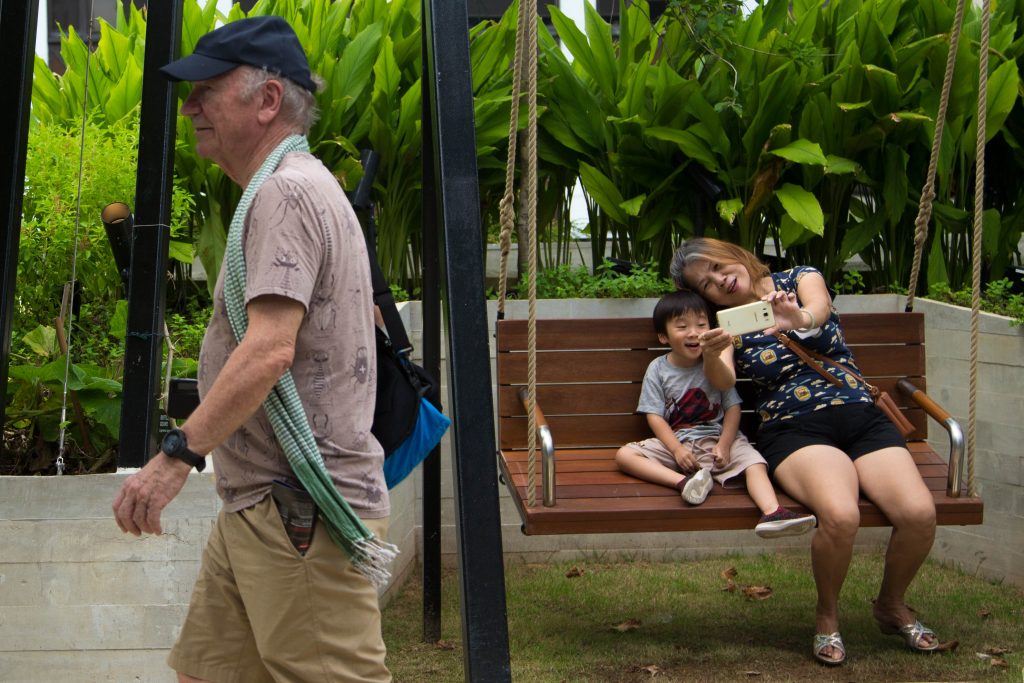 Edible Garden City runs the space, and I love what they've done. Even under an apocalyptic noonday heat, I can't help admiring the rows and rows of edible greenery, neatly manicured and whispering in the wind. There's a futsal pitch, a few swings, and what will soon be Singapore's most in-demand barbecue pit.
It is lovely to behold, even with the Supreme Court hovering above like a benign alien overlord.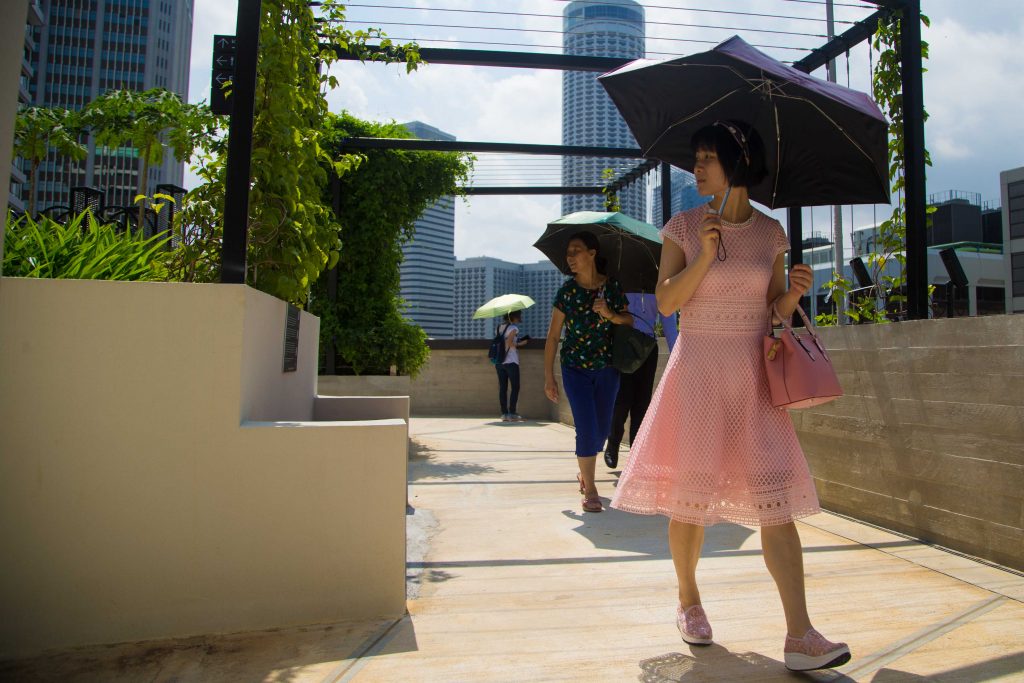 However, it is on my way out that I suddenly understand what Funan really is. In the elevator, on the way down, a sleek brand video plays. It's a short feature on Rachel Lim, co-founder of Love, Bonito, who has built her rose-coloured flagship in Funan.
Talking at a breathless pace, she tells us that Love, Bonito can be summed up in just three words: Confidence. Change. Community. A crowd of Chinese OLs cheer her on as she declares: "Confidence empowers us to take on the next C, which is Change."
The Love, Bonito community—captioned as #LBcommunity—goes wild.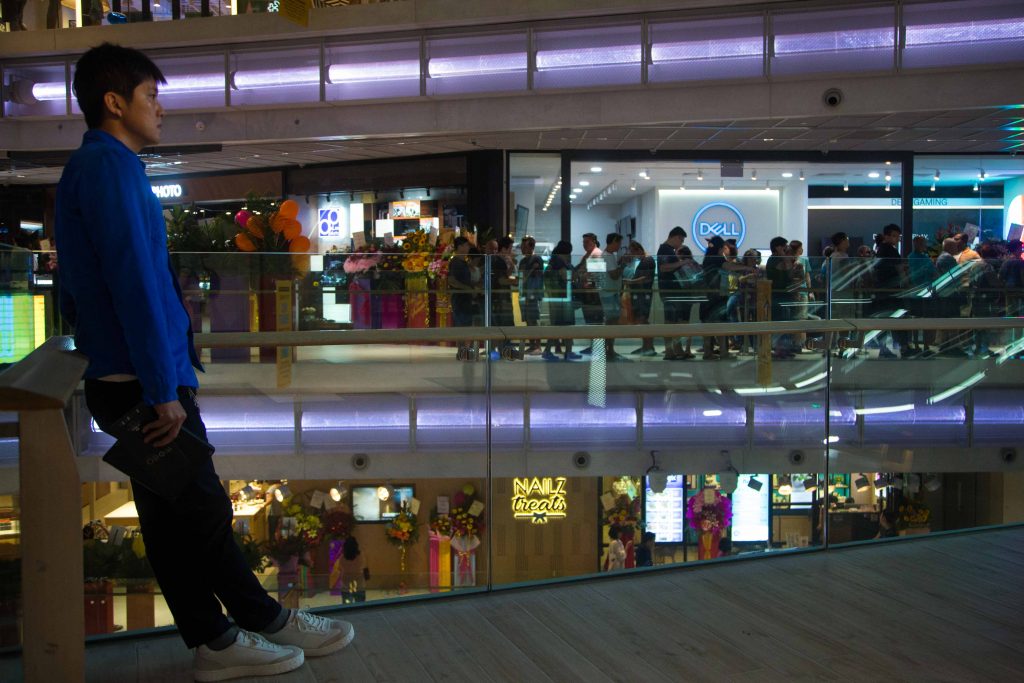 Confidence. Change. Community. It's Ms Rachel Lim speaking, but I can feel our Ministers and Temasek Board members nodding along.
It struck me then what this hashtag-heavy space is all about. For some years now, our government has been trying to will #SmartNation into existence. Physical banking has all but disappeared, and we've been nagged—ceaselessly—to go cashless, to embrace disruption, to future-proof our lives with #innovation #skillsfuture #creativity. To survive the world's changing, we must become a nation of outward-looking tech-entrepreneurs with an ever-growing number of hyphens in our job description.
Funan 2.0 is perhaps the purest architectural distillation of this vision. It is Minister Chan Chun Sing's wet dream writ large. If Jewel Changi projects an image of Singapore as Garden-Oasis to travellers, then Funan represents—in physical form—the government's vision of what Singapore ought to be in 2025—a Tropical outpost of Silicon Valley; a nation of budding Tan Min Liangs and Jack Mas. In short, Funan is not just a mall, it is also a manger for the messianic Singaporean tech giant, yet unborn, whose tax revenues will redeem us from irrelevance.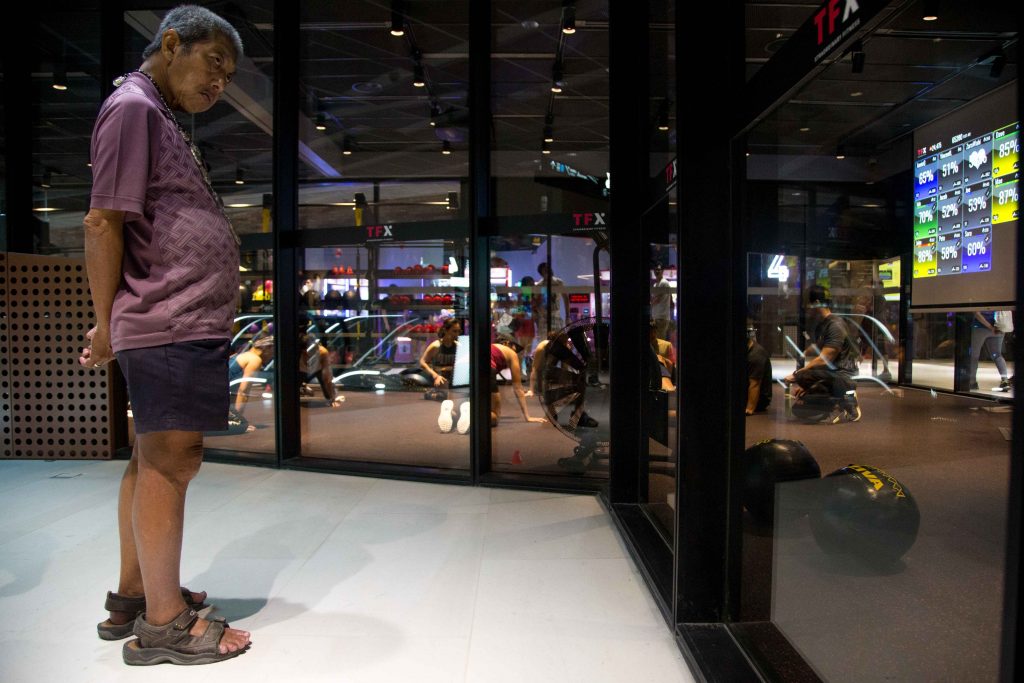 But what if there is no Singaporean 'Spotify' or 'WeChat' coming into being? What if no beast slouches towards Bethlehem in search of seed funding? What if we are too old to change, too lacking in confidence or too cynical to trust in #community? What then? If this overarching vision of eco-futurism does not come true, Funan 2.0 will age terribly. It will look absurd, like a Tesla parked on Jurong Island.
Funan's other tagline—It's Gonna Be Lit.—already sounds dated and cringeworthy. Let's just hope that the mall doesn't meet a similar fate.