Last year, in the middle of 2017, I learnt that the reason I would not be able to afford a house was because I was squandering my hard-earned money on
avocado toast
, $7 coffee, and other 'lifestyle' expenses.
What mostly bothered me about this exaggerated flak millennials constantly get for being spendthrifts is that we can manage our finances well when we put our minds to it. We just need a solid game plan which doesn't compromise our social life or happiness, and a foreseeable goal to work towards.
So, in a fit of indignant anger, I willingly embarked on a month-long immersive challenge that required me to eat economic rice (cai fan) everyday for every meal to prove that millennials can damn well save our money.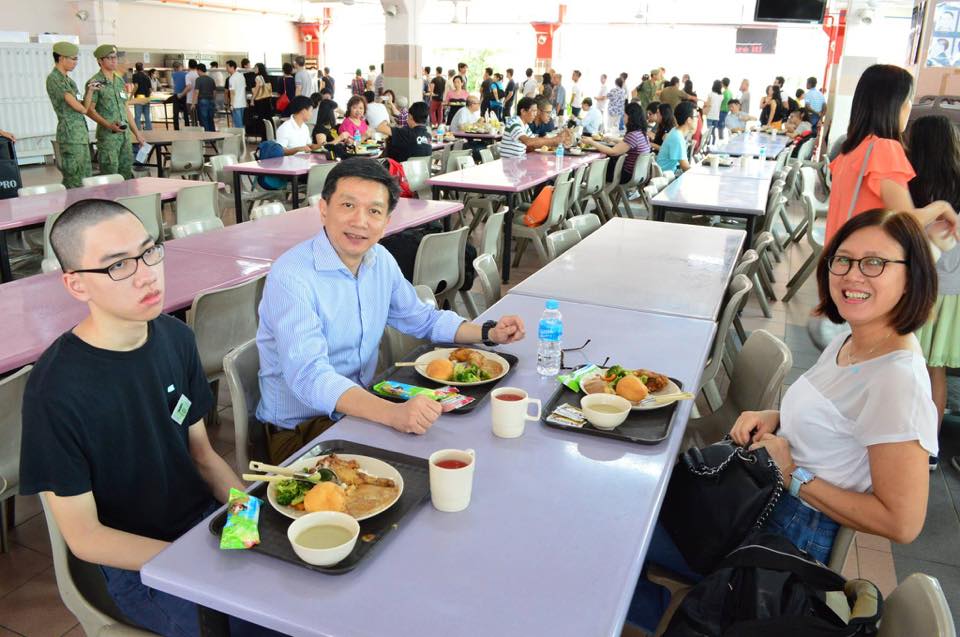 For a start, the goal was to spend less than $10 on food in one day, although as time went on, I found myself trying to hit a maximum expenditure of $7. (More on that below in Week 2.)
I thought cai fan was reasonable for those with a limited budget. It's relatively affordable and can be easily found. To save even more money, I would only drink plain water I brought from home. (There were two exceptions to this diet: a three-day holiday that I'd booked before I knew I was doing this challenge, and any company-sponsored occasion.)
My friends and family were horrified at this whole new level of fresh hell I was putting myself through in the name of journalism and frugality.
Nonetheless I wasn't deterred. The most effective way to get me to do something is to imply that I cannot do it.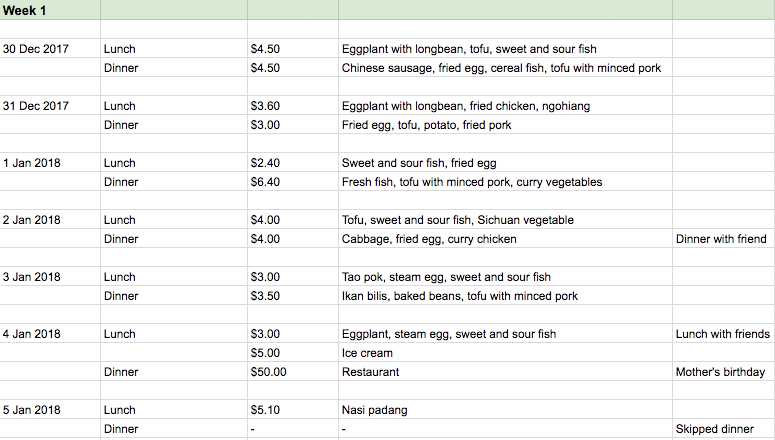 Week 1
I casually asked my editor if I could make food at home on days that I got sick of this diet. My request was rejected. Many of these lesser privileged people don't have the luxury of having any food at home nor the time to make anything, he reminded me.
Right. My privilege was checked. I was slightly thrown.
How long could I stick to my cai fan holy trinity before wavering?
The cai fan holy trinity are the three dishes that you're most likely to order whenever you have cai fan. Mine are eggplant, tofu or egg, sweet and sour fish, or lemon chicken.
Before this month, I would have said I loved this combination so much that I wouldn't have minded never trying any other dish. My holy trinity fulfils everything I look for in a meal plan: the illusion that I, someone who hates vegetables, am eating healthy. (It's the eggplant and tofu.) I was foolish to think I'd never get sick of these dishes.
It only took me two days.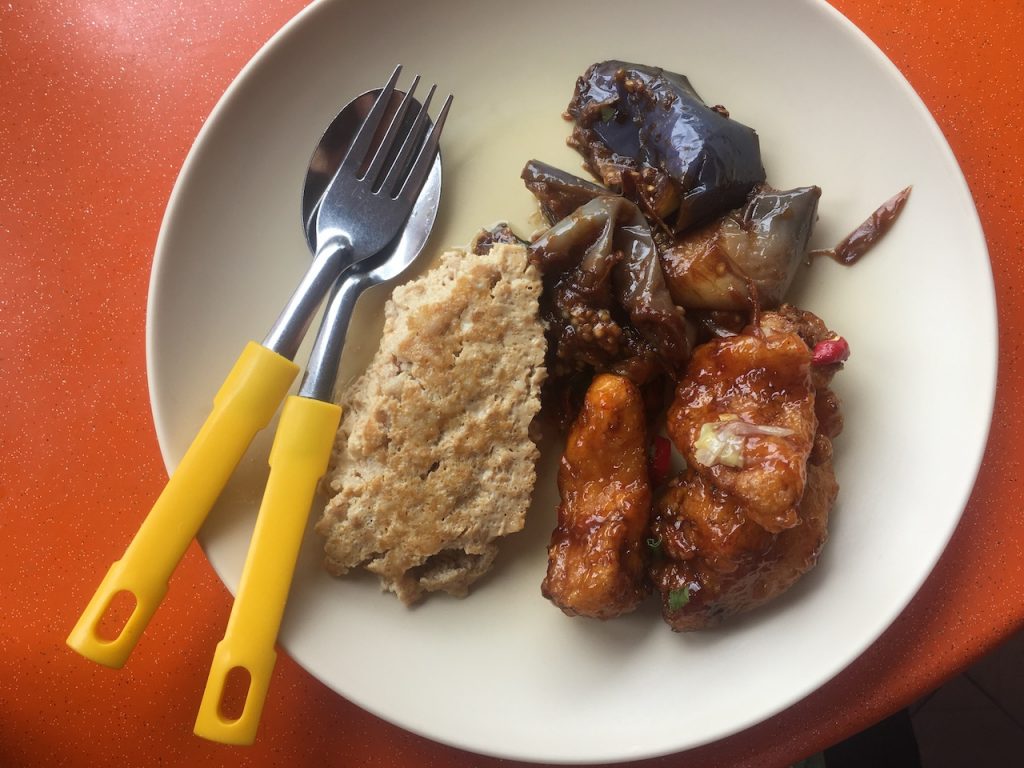 Worse still, I started growing sick of food in general. Being obligated to eat something removed the sheer joy I previously got from anticipating meal times. Now, in the hour leading up to lunch or dinner, I found myself prolonging my time at work so I didn't have to see another plate of rice with dishes that were all beginning to look the same to me.
I fought the creeping sense of dread by occasionally switching it up. Instead of eggplant, I would pick pumpkin or sichuan vegetable. Other days, instead of the circle tofu, I'd opt for steamed egg.
Everything was fine, until I 'failed' by forking out $5 for ice cream one day. That same day, I also spent $50 on my mother's birthday celebration. The next day, I succumbed to nasi padang, which I convinced myself and my editors counted as cai fan. (It doesn't.) I also skipped a meal by eating fruits from home because I'd gotten incredibly tired of this story.
I was barely a quarter into this journey and already I questioned my commitment as a journalist, the purpose of life now that it was no longer food, and my mental stability for pitching this story in the first place.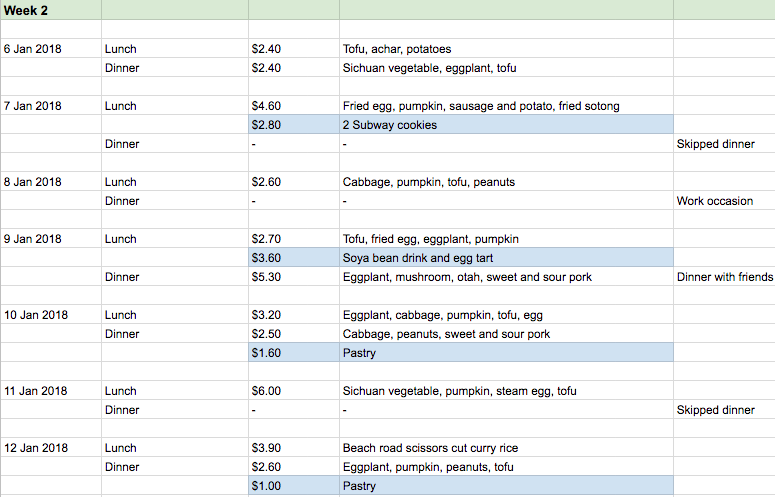 Week 2
The first week was a hot mess, but I didn't think about making things any easier for myself. In fact, this week I decided I would set myself mini challenges within this bigger challenge to keep things interesting.
I was super stoked. I had a newfound sense of purpose.
That is, until I decided upon the challenge: I would only eat vegetables this week. I allowed myself meat for four meals out of the 14 I would have.
If you are someone who, in their late twenties, still needs to be chided to eat their greens, then you are a lost cause. Still, I believed I could do it because of the same thing that possessed me to take on this story: the astounding ability to overestimate myself.
I also substituted rice for potatoes for most meals, since potatoes are technically considered a vegetable. The rest of the dishes I opted for were what I regularly had even when I wasn't on this vegetable challenge: eggplant, sichuan vegetable, cabbage, pumpkin, and tofu.
At one stall, there was achar, which is a dish you don't get often. It made me more thrilled than I should be.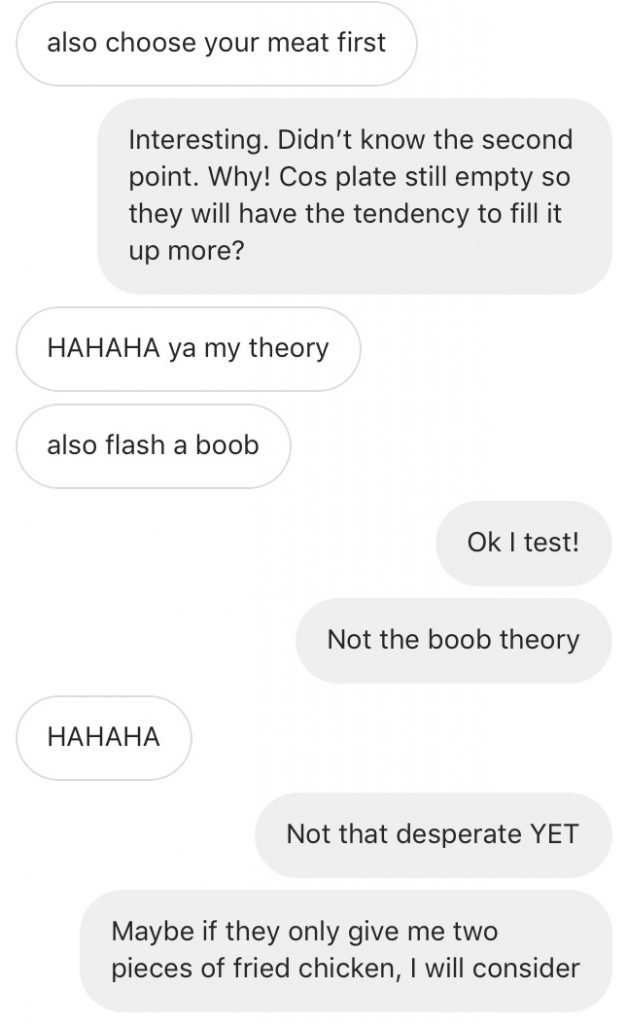 What caught my attention within this week, however, was that I relied on sweet treats to keep myself motivated. There were the two Subway cookies I indulged in, an egg tart and soya bean drink, and the occasional pastry. So much for my new year's resolution of cutting out processed sugar from my life.
Admittedly, I used to depend on food (or the lack of it) to make me feel good about how I look. Needless to say, the dependence on sugar this week reminded me of this complicated relationship that involved spiralling into self-shame.
More importantly, I remembered a crucial lesson in dieting: everything in moderation, including what you remove from your diet. It's impossible to cut out two significant parts at one go. Although I'd done with minimal processed sugar for about a year, not eating meat this week caused me to unwittingly fall back into an old habit that I really didn't fancy.
Nonetheless, choosing vegetables certainly enabled me to save more money, so my attempt to spend well within $7 per day this week was a success.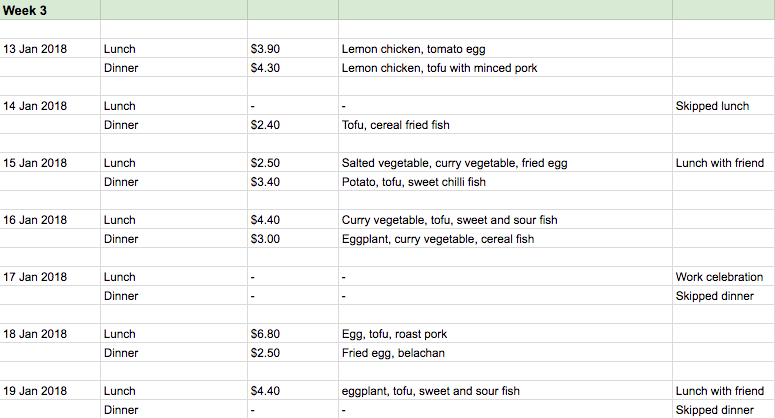 Week 3
To get me pumped for this week, a colleague pointed me to a beautiful Reddit thread. There, I found people passionate about locating the best cai fan in Singapore. It might have been that my vegetable challenge was finally over, but I felt emotional scrolling through the thread. People who are deeply invested in getting the most out of every cai fan meal are my kind of people.
I was inspired.
Hence, this week I sought to eat just two dishes per meal. It seemed like an effective way to save money—and it was, until it became another glorious failure.
Not only was my willpower not strong enough to resist the other dishes so readily available, I also didn't save a significant amount of money by cutting down on one to two dishes. Because I could only eat two dishes, I had the tendency to pick the more filling ones, such as chicken cutlet or fish. These were dishes that usually cost the same total as two vegetables.
Then there were days when I would eat a much more filling lunch and skip dinner. Food wasn't pleasurable anymore, it was just for sheer sustenance.
Without mealtimes occupying my mind, I was now completely free to ponder other things. Like what differentiates a good cai fan stall from a great one. (It's the ratio of meat to flour in their sweet and sour fish.)
At this point, I also had eaten more MSG within the last two weeks than I had in my entire life.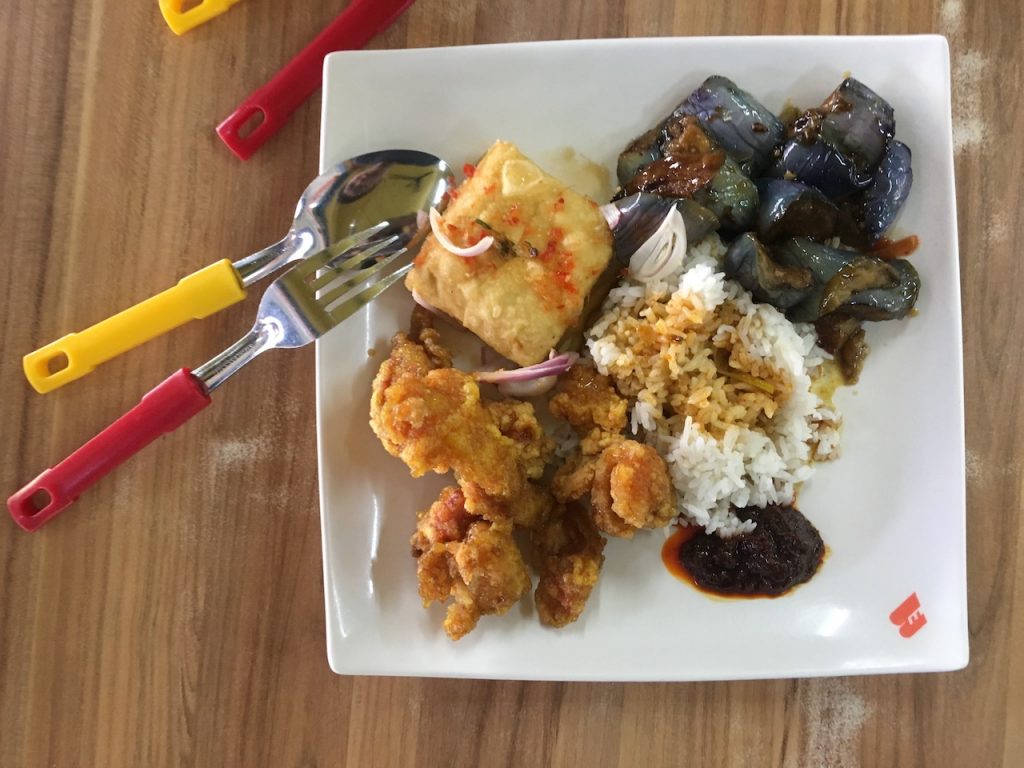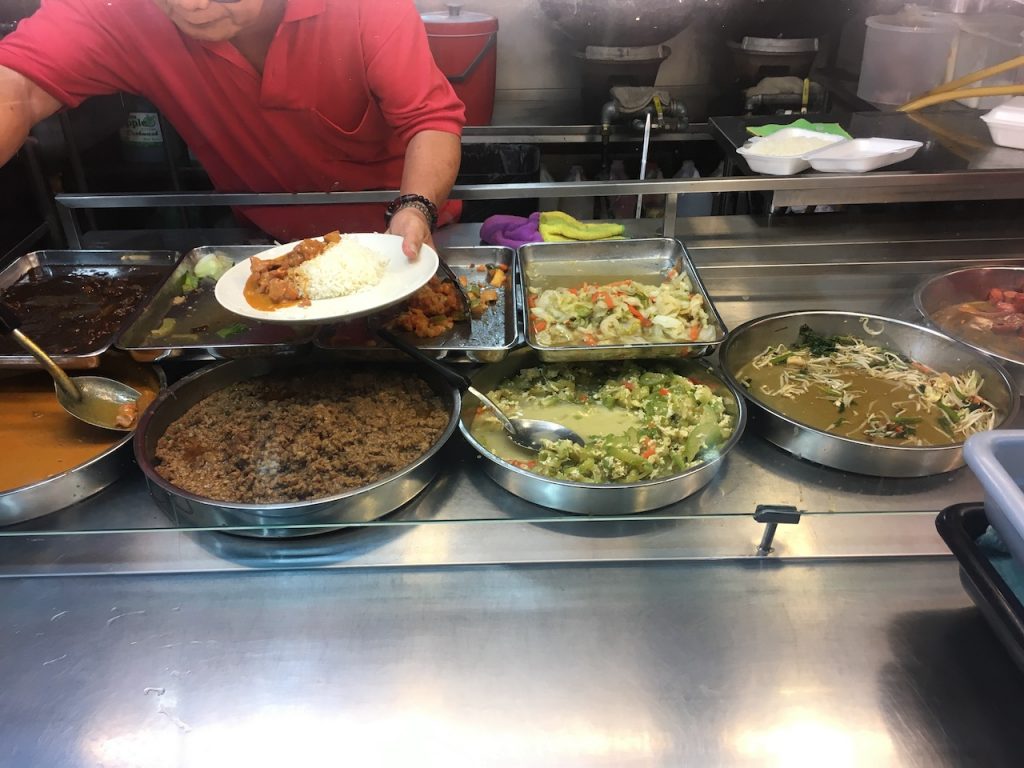 With half the month down, I realised the challenge had inadvertently affected my social life. I had friends who wouldn't eat at hawker centres with me and opted to meet me in February instead. Yet, beyond this inevitable outcome, I discovered whose company
I
actually wanted this month.
Food has always been a social lubricant and an emotional crutch for me. Whenever I was with someone whose company I didn't entirely enjoy, good food kept me distracted. Now, without mealtimes to look forward to, the company was literally all that mattered. I didn't want to deal with both lacklustre company and food.
Obviously then, I took a raincheck on several appointments and was super selective with who I wanted to meet. Where the latter was concerned, I surprised myself with a few whose companionship I never realised I'd sincerely enjoyed all along.
I know, it's only cai fan. It wasn't supposed to get this deep.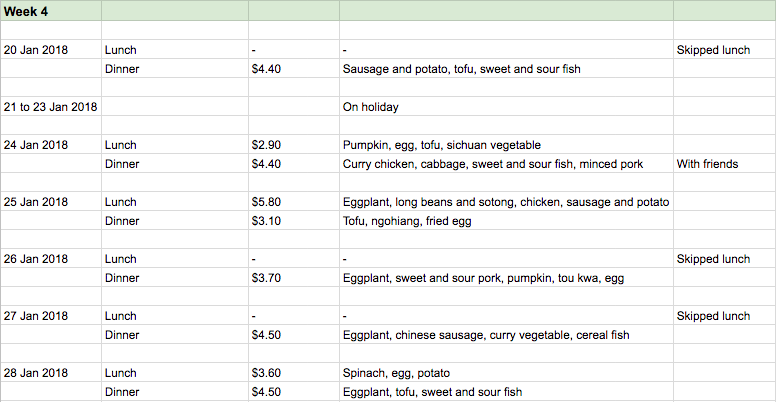 Week 4
My final cai fan meal was dinner on Sunday, 28th January. I was back to my standard order: eggplant, tofu, and sweet and sour fish.
This week's mini challenge involved trying dishes I'd never had from stalls I'd never been to. However, after a month of buying the same old dishes from familiar stalls, this proved more difficult than I had initially imagined.
Routine meant convenience and practicality, which I cherished. In the few days leading up to the end, there was almost a sense of Stockholm Syndrome, as though I was reluctant to part ways with this inane challenge.
When a colleague told me he'd spent $10 on a coffee and pastry for a tea snack, I even felt an added sense of accomplishment. My total daily expenditure for the entire month had never exceeded $10.
In fact, I only spent a gross total of $223.70 on food this month, including the meals I 'cheated' with.
Perhaps I was one step closer to buying a house before him, but he was probably happier with his croissant and cup of long black than I had ever been this month. My cai fan challenge wasn't just gastronomically boring, it was also generally gloomy as hell. All I could do was await my love for food (and life) to return.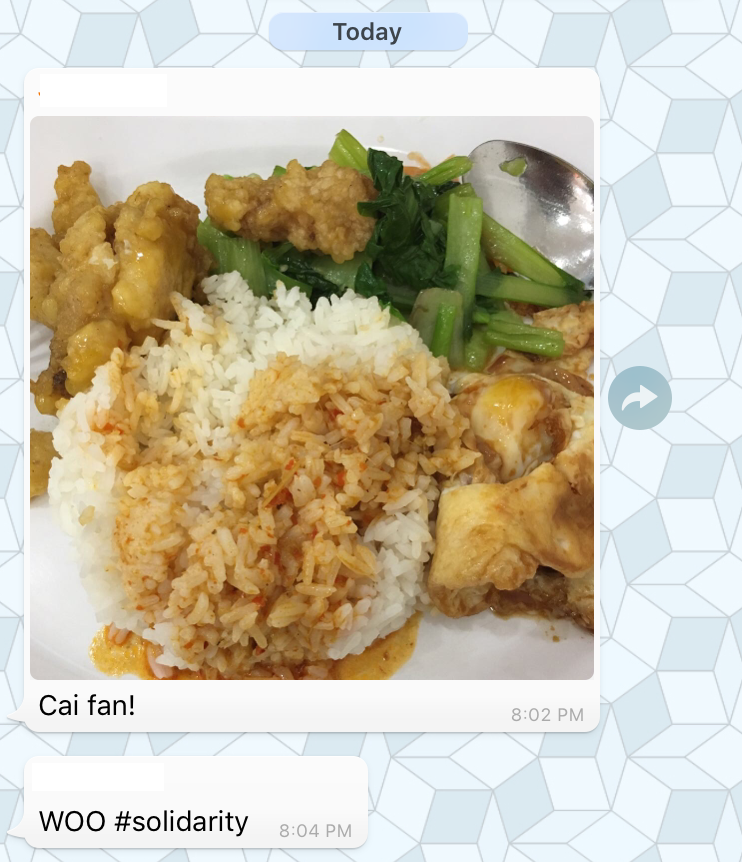 Saving money isn't as straightforward as merely not spending it. It's also about self-discipline and figuring out the monetary value of our happiness according to the situation.
Objectively speaking, it has always been relatively easy for me to save. What made saving extra difficult this time round was being forced to drastically limit my lifestyle choices—such as by eating only cai fan—in order to do so. Yet this is something many people do everyday.
So, during dinner last night, I stood in front of the cai fan stall for a good 10 minutes and properly observed the array of dishes available. There was a pile of bitter gourd, some long beans with sambal sotong, a few remaining pieces of fried chinese sausages, heaps of bean sprouts, a whole platter of cereal battered prawns, and so much more.
There was, laid out in front of me, remarkable variety.
And I understood that for those who can't afford the luxury of choice in their daily lives, a cai fan stall provides it for a single, short-lived, but ultimately affordable moment.
Have something to say about this story? Write to us at community@ricemedia.co.