Maybe you've seen some oddly-shaped water bottles at Don Don Donki, only to find out that they were
sex toys
, not water bottles. 
Or maybe you were curious about that teal blue silicone banana-shaped thing at Watsons, but immediately shied away because it looked downright terrifying and oh my god what would my mum say if I brought that back home?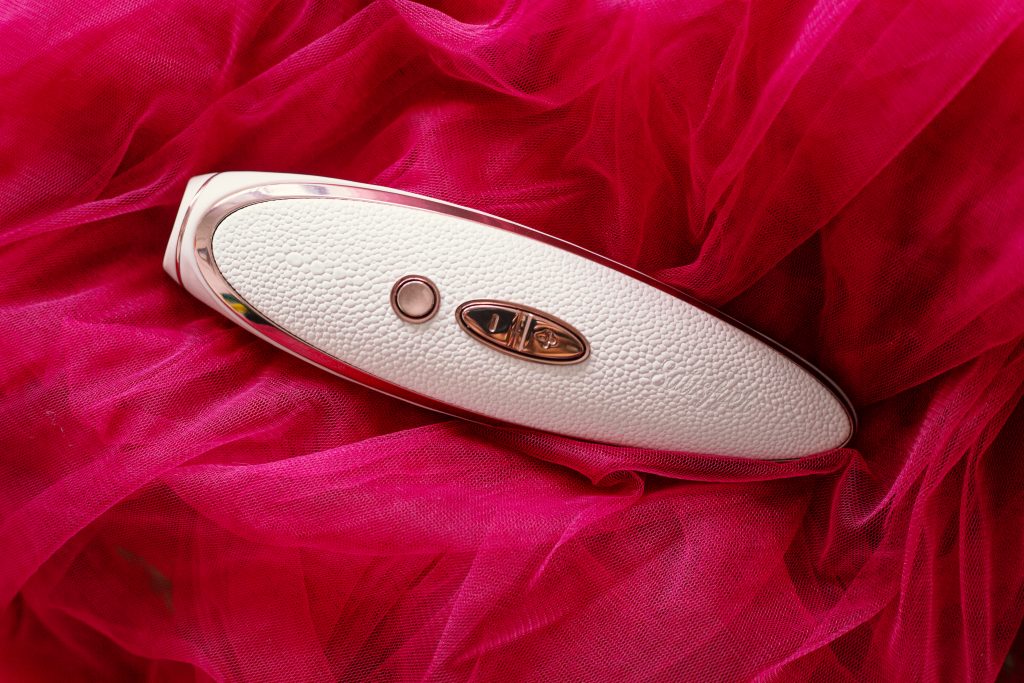 Sex toys can be intimidating. Just talking about sex can be a bit too much for some people, much less discussing the pros and cons of different butt plugs. Even if we are interested in incorporating a toy into our sex lives, we might not know where to start.
We don't talk much about sex toys even though they can be a good way to improve our sexual wellness, which is part of our overall well-being.
Andrea Tan, a sex, love, and relationship coach, explains: "For me, sexual wellness has always been about the holistic wellness and well-being of our sexuality, including our sexual organs, but also our mindset and our health around sexuality, and our identities with sexuality."
We don't tend to talk about sexual wellness. Even in 2020, it seems that both sex and sex toys remain taboo topics. Whenever I bring up the notion of sex with my friends, I'm often met with replies like "I'm shyyyyy" or "fakslhfjs", followed by an abrupt change of topic. It still falls under a strict no-go zone.
Still, many people might be curious about sex toys. They don't know where to start and might be overwhelmed by the sheer amount of information (and misinformation) available.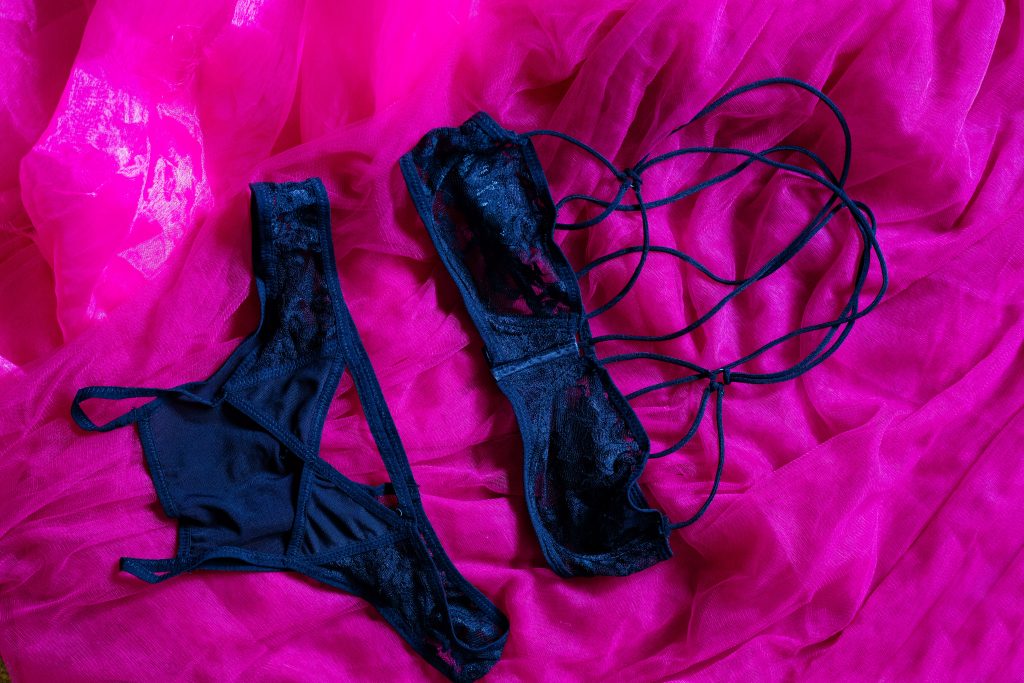 Do I head to that neon-lit shop with scantily-clad mannequins at Far East Plaza, or should I sneak out to Don Don Donki to check out the
Tenga
range? 
Maybe I should just stick with online options like CherryAffairs so that I can avoid being identified at all costs? How do I even know what to purchase?
We spoke with three experts: Andrea Tan, Janice Lee, who is a Vedo brand ambassador and sexual wellness advocate, and Martha Lee, clinical sexologist. They help debunk some common misconceptions about sex toys and discuss how to create more open conversations about sexual wellness.
Myth 1: I will become addicted to and dependent on sex toys.
"The biggest misconception when it comes to sexual aids and sex toys from my clients is the fear that it is addictive," Martha says. 
She also notes that some clients come to her with the expectation that once they've used a sex toy, they will never be able to orgasm without it. 
This fear of addiction and dependency has the potential to become a source of insecurity in a relationship. If you or your partner sees the sex toy as a threat, then a solution would be to open up, communicate these concerns, and "feel heard and validated".
"Sometimes you hear the male gender, for heterosexual relationships, like 'am I not enough?'" Andrea explains. "But it's a tool, number one, and it can totally be incorporated into a couple's sex life."
There's a diversity of sex toys out there that are specifically catered to couples. For instance, CherryAffairs carries products from WeVibe, a brand known for its couple sex toys. WeVibe carries products specifically designed to be worn during sex; their toys can be controlled by your partner using their app, We-Connect, from anywhere in the world.
"You can have online sex with your partner. You can have, like, a toy vibrator inside you and then your partner is controlling the vibration," Martha explains.
"I know several people, myself included, where partners say things like 'if I'm good enough for you, why do you need a sex toy'. Again, coming back to the fear of them being addicted to that object."
The fear that you will become addicted to a sex toy stems from the idea that we must always achieve satisfaction in the shortest time possible. The toy, then, becomes a crutch that we rely on 100% of the time, something that we cannot do without. 
Andrea says: "We always want quick and fast. Unfortunately, porn also tells you that 'faster, harder, quicker' is better. That's why sex toys can fall very easily into that phase."
The sex toy itself isn't addictive. Addiction is a psychological problem, Janice explains.
"We tend to put a lot of external blame on something else, and sex toys often get it."
If you're afraid of becoming addicted to a sex toy, then readjusting your mindset towards sex toys is probably the key to getting rid of this fear. 
This involves acknowledging that the sex toy is, in the end, just a tool to help you with your pleasure—you are the one who gets to decide how to use it and how much to use it. Once you fully understand this idea, then you can successfully make use of toys to enhance your sex life, without fearing that the inanimate object will become your crutch.
Myth 2: Using sex toys damages my genitals.
Another common misconception is that using toys will damage your sexual organs. 
Martha says: "So there's the fear of overstimulation of these toys—it's so strong, it's so powerful, that my genitals are never going to be the same again."
However, that's usually something that happens if you repeatedly use the toy on the same area, Andrea notes. 
"Sometimes we want to play around with our fashion, our hairstyle. Sometimes you just want to try something new. Your body is like that as well. Learn how to use the toy to mix up the variety, the different settings."
If you're concerned about hygiene and are unsure about how to clean your sex toy, you can also consider single-use options. 
I was surprised to learn that some sex toys are actually disposable. For example, CherryAffairs carries a Tenga masturbator that provides a "faux deep-throating experience" and even self-lubricates. It can be disposed of after use, and you don't have to worry about not cleaning it properly and having it grow mouldy in the corner of your room.
For those who are worried about the risk of infection or health complications due to using sex toys, Janice advises you to do your research first. Find reviews, ask questions, and go to a physical shop to touch and feel the toys. She also recommends getting a toy from reputable brands like Womanizer or LELO, both of which are available in online stores like CherryAffairs. 
"Don't buy something cheap. Because ultimately you are buying something that you might have to insert into your body."
Myth 3: There is a 'right' way to use sex toys.
Martha also notes that some of her clients automatically assume that there is a correct way to use sex toys. 
"We get caught up in 'I don't know how to use it', as if there's a formula. But actually it's supposed to help you," Martha explains. 
A sex toy is a tool for self-exploration. As long as it's used in a safe and hygienic manner, there's no reason why you have to restrict yourself to using it according to what the instruction manual says. Online stores like CherryAffairs even provide reviews where customers talk about the different ways that they've used the toys.
"There is a 'right for your body' way, but there's no right way per se. It's all about exploration," Andrea says. "Just because it's a dildo or clit stimulator doesn't mean it only has to do that. That isn't the only erogenous part of the body. It's just about really exploring that contact and that touch to the rest of your body."
In fact, one of the most popular 'sex toys', the Hitachi wand, started out as a massager. Janice suggests that the same can be done the other way around—sex toys that vibrate can also be used as massagers.
"The vibrator has ten different modes, you can use it on different parts of your body. You can be creative."
Misconceptions like these exist because we simply don't talk about sex that much.
"The reason why people ask [these questions] is because we don't really have much sex education around sex toys, and so people are afraid and wary of them," Martha explains. "It's a lack of conversation. We don't talk about sex openly."
Andrea shares: "I got caught with a dildo because it was in my carry-on. And they were like, ma'am, it's a weapon, please step aside. And I had to explain, I was like, it's a dildo. And the officer was like (breathes in)."
Her anecdote shows how, in general, we're still not comfortable around sex toys. They're seen as something foreign and unfamiliar. Because of this, there's even an entire section just for discreet sex toys in stores such as CherryAffairs.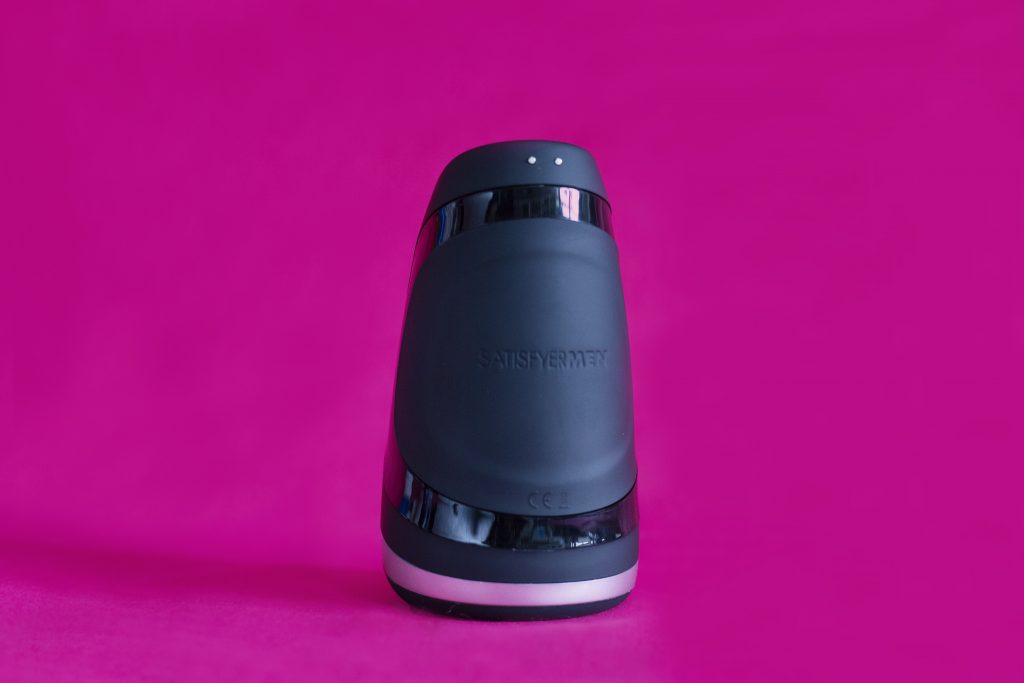 Janice points out that sex is often thought of as something dirty or even "perverted". 
For some of us, we might have internalised these views without even realising it. We then think of sex—and, therefore, sex toys—as something shameful.
Due to reasons like these, some of us might be uncomfortable visiting a sex shop—what if someone sees me entering? What if the salesperson judges me?
This is where online options like CherryAffairs come in. They're discreet, offer same-day delivery, and have a wide selection. You can look through products from the comfort of your own laptop and even browse reviews and ask questions before purchasing something.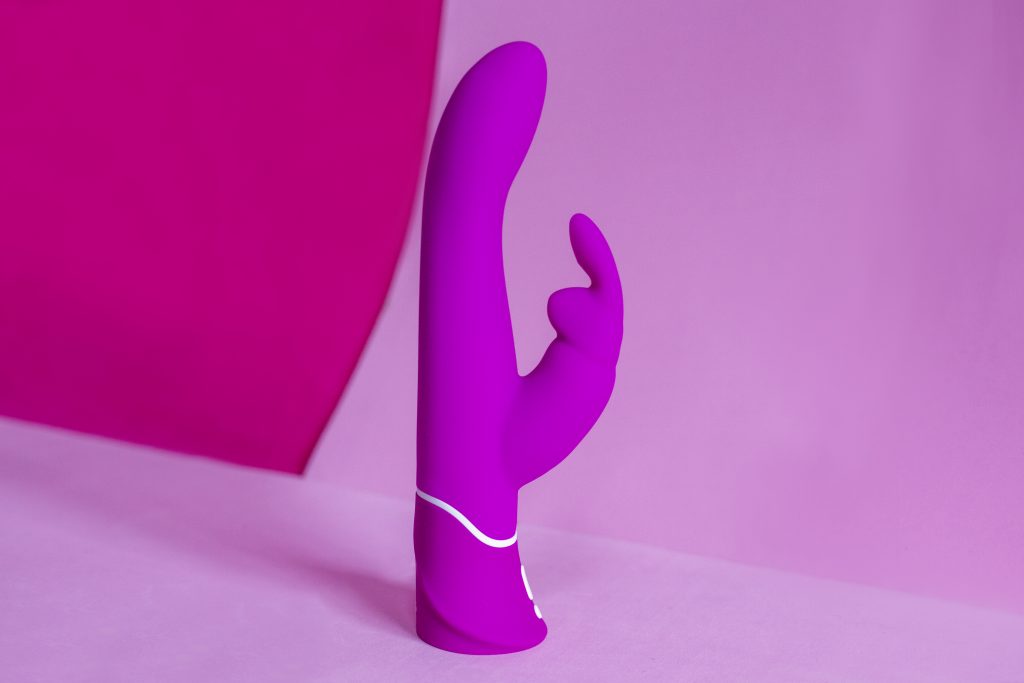 The first step to overcoming this notion of shame, Andrea suggests, is to get comfortable with your own body and simply explore what is pleasurable for yourself.
"It's a nervous system thing. When you're already so frightened, and then you get through that experience, you are like: 'eh, okay leh, I didn't die, nobody pointed a finger at me, nothing happened'. Then your nervous system starts to rework that message, and you go: 'okay, maybe this is something that I don't need to be so concerned about."
For couples, sex toys can be a good way to incorporate something new into your sex life. A 2016 study found that couples who were more satisfied with their sex lives were also more likely to have used sex toys together. On sites like CherryAffairs, there's a plethora of options for you to choose from: toys for yourself, for your partner, or for both of you to use together.
Our attitudes towards sex are part of sexual wellness, which is part of overall well-being. We can't be fully comfortable in our own skin if we don't acknowledge the importance of sexual wellness.
"Sexual wellness isn't just about sex," Janice tells us. "We are actually talking about how well one is connected to one's total well-being, you know … it's emotional, mental, and physical. It is not seen as a separate thing. It is part of total well-being."
Most importantly, we need to have open conversations about sexual wellness to even start working on it.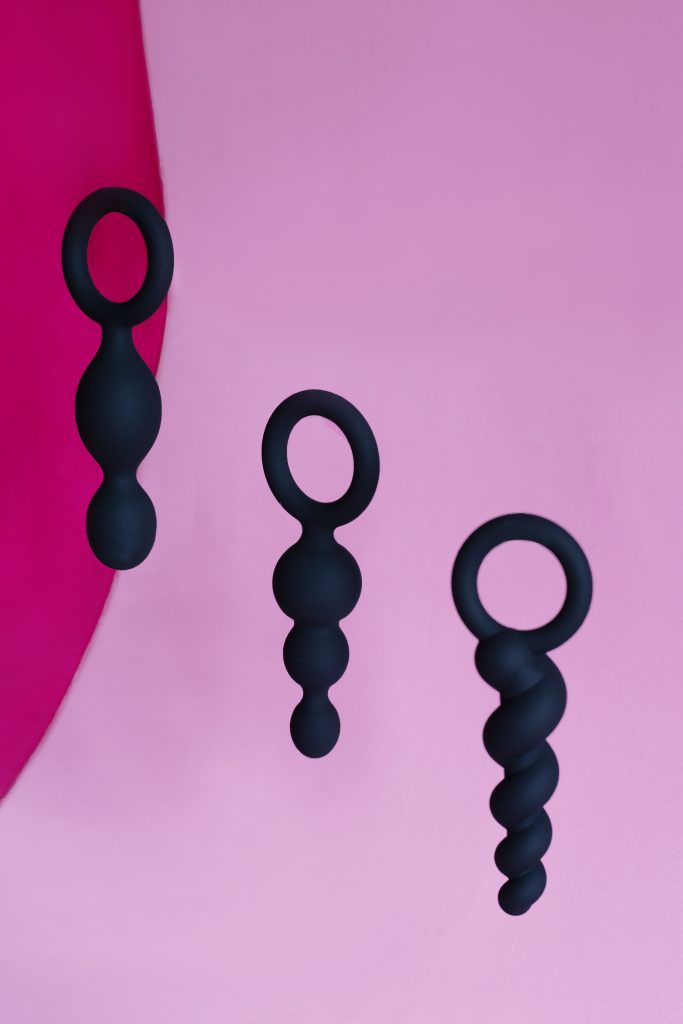 Sex toys are just a small part of sexual wellness and self-exploration. They help us understand our body better, and provide space for us to explore what feels good for ourselves. They're not inherently bad. They are sometimes seen as shameful, yes, but that's because we lack open conversations about sex and sexual wellness.
If you're interested in purchasing your first sex toy, Andrea suggests getting something external for women. 
"Anything around the clit. There's clit suckers, clit stimulators. If you do want to mix it up a bit, I would recommend the dildo one that is curved. So anything that allows g-spot stimulation, because it's a whole new experience."
As for men? 
"From a design perspective, they pretty much never had the opportunity to have different designs," she notes. 
"For guys it's mainly the sleeve, cock ring, and butt plug, right? So the first one would probably be the cock ring. It's a nice, non-threatening-looking thing. It's just a great way to arouse the shaft. For first-timers, it's an easy thing."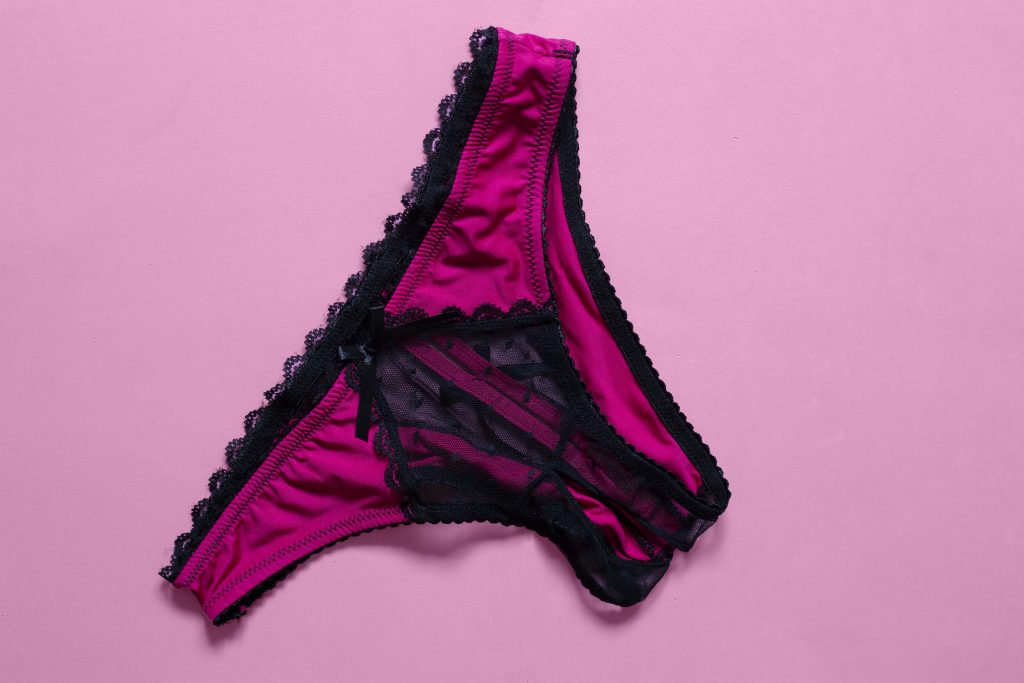 For those who might still find sex toys daunting, Janice suggests: "
Start slow. Even if you don't get it the first time, second time, that's fine. You have all the time in the world to play with."
In the end, sex toys are 'toys'—they're tools that we can explore with, and have fun while doing so.
Martha advises: "I would say, don't be so afraid of toys. They're just an extra pair of hands. Have fun, use it where it feels good. It's all about pleasure."

This post was brought to you by Cherry Affairs.
Want to win a free sex toy? Cherry Affairs is holding a Great Singapore Sale giveaway contest on Facebook and Instagram until the end of July.
Keen to get yourself a battery-operated boyfriend or girlfriend for the rest of 2020? Use promotion: CHERRYRICE at CherryAffairs for 15% off entire order with no min. purchase. Valid till end of August 2020.
Has CB left you touch-starved? Does talking about sex get an unfairly bad rep? Let us know at community@ricemedia.co.