Images courtesy of Felicia.
There are many ways Singaporeans practice filial piety. For example: giving their parents a portion of their income every month, taking over the household finances, or by doing the chores. 
Last year, 26-year-old Felicia Lim, decided to show her parents her gratitude by taking them on an overseas holiday—an opportunity to re-connect while escaping from the hum-drum of their daily routines. 
This story is a retelling of Felicia's experiences of learning how to take a step back, prioritising her mother's needs/preferences over her own, and the outcome of this trip on their relationship afterwards.
I'm going to come right out and say it: as a newly-minted working adult who doesn't earn that much yet, I don't give my parents an allowance.
I try to make up for this by expressing my love and appreciation for my parents through deeds. Like doing the week's grocery shopping when I pass the supermarket. Or by washing and refuelling the family car. Last year, I finally saved enough to bring my 53-year-old mother on an overseas trip—in my opinion, one of the milestones of adulthood and filial piety. It was something I've wanted to do since I started working. 
While much has been said of the love-hate relationship most of us have with family holidays, the potential bickering didn't worry me one bit. 
Almost as soon as she turned the big 5-0, Mum started talking to my brother and I about being more independent. Day in and day out, she'd remind us that she wasn't getting any younger, emphasising how important it was for us to start preparing for a time when we couldn't rely on her or Dad anymore. 
This was my chance to show her that she had nothing to worry about. Her little girl had grown up and was mature enough to take care of the family, not to mention responsible enough to ensure our safety. 
Besides, it was about time I showed mum how grateful I was for the years' worth of care and money she'd spent on me. So I decided to step up, planning (with my younger brother's help) and paying for the family holiday.  
As you'd expect, the experience wasn't always pleasant. But it was definitely worth it.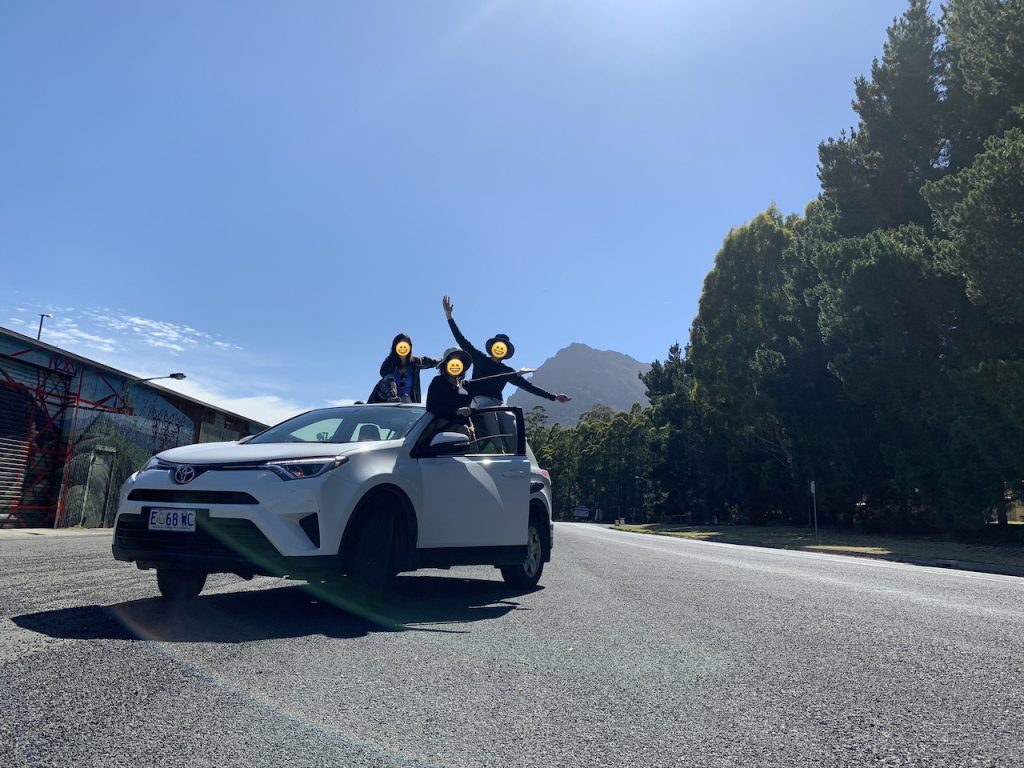 Every December for as long as I can remember, Mum takes my brother and I someplace new. I loved these annual trips because I never had to worry about a thing. Mum handled it all.
I only realised how big this responsibility was when it was my turn to plan the family holiday. When you're a kid, you just do what your parents tell you. You're too young to know the level of detail required in planning so you're spared the hassle of searching for flights, accommodation, transport options, and so on. You don't even know what the word "itinerary" means, let alone the hours of research necessary to create one.
Over time, we get so used to relying on our parents that we take them for granted. Leaving everything to them becomes second nature, and we remain blissfully unaware of how much trouble they go through just to ensure their children get the best—whether in terms of holidays or otherwise. 
We eventually get some sense of it when we go on trips with friends or a partner. But even then, we don't really understand a parent's perspective. I had to get used to thinking outside of myself. This trip wasn't about me after all, it was about mum.
This made something as basic as picking a destination a lot harder than it should have been. There were only a handful of places mum hadn't yet visited, and it was only after some intense questioning of her travel history that I settled on a relatively less explored destination: Tasmania.
Despite my tight budget, I managed to find us cheap flights to Tasmania on the Scoot website—we just had to fly on Scoot to Melbourne, and connect to Tasmania's Hobart Airport on Virgin Australia. 
However, when it came to our itinerary, I learnt the number one rule of bringing your parents on a trip: never let them know it's your treat. The second they know you're paying is also the second you lose the freedom of choice.
Parents being parents, they want us to minimise spending whenever possible. Mum was so used to putting us first that even though the trip was supposed to be about her and what she'd enjoy, interesting but more costly activities were shunned in favour of cheaper alternatives; a nice hotel playing second fiddle to the much simpler hostel. 
"Aiyo, no need so expensive!" Mum practically screamed when I showed her my choices.
I knew she meant well, but I just wanted to repay her for everything she'd done for me by giving her the most enjoyable trip possible. After all, she hasn't spared any expense on me over the years (piano lessons, cameras, laptops, etc) so why should I when it was my turn to give her something she deserved? Sick of the constant back and forth, we reached a compromise: Mum would pay me for her flight while I'd cover everything else on top of planning the trip. 
I knew how much of a workaholic mum is, and that she'd pack the kitchen sink if she could. I wanted to make sure her journey was as fuss-free and comfortable as possible, so I upgraded her to ScootPlus with a 30kg baggage allowance so she could pack more stuff, and with a 15kg cabin bag allowance, she could bring her ginormous laptop and stay connected to work thanks to the 30MB wifi included in the booking. Well, at least until we landed. That was our deal. 
Anyway, everything went a lot smoother after that. Mum "let go" and left us to sort everything out so long as we promised to at least try to keep costs low. Before we knew it, we were off escaping our ordinary lives.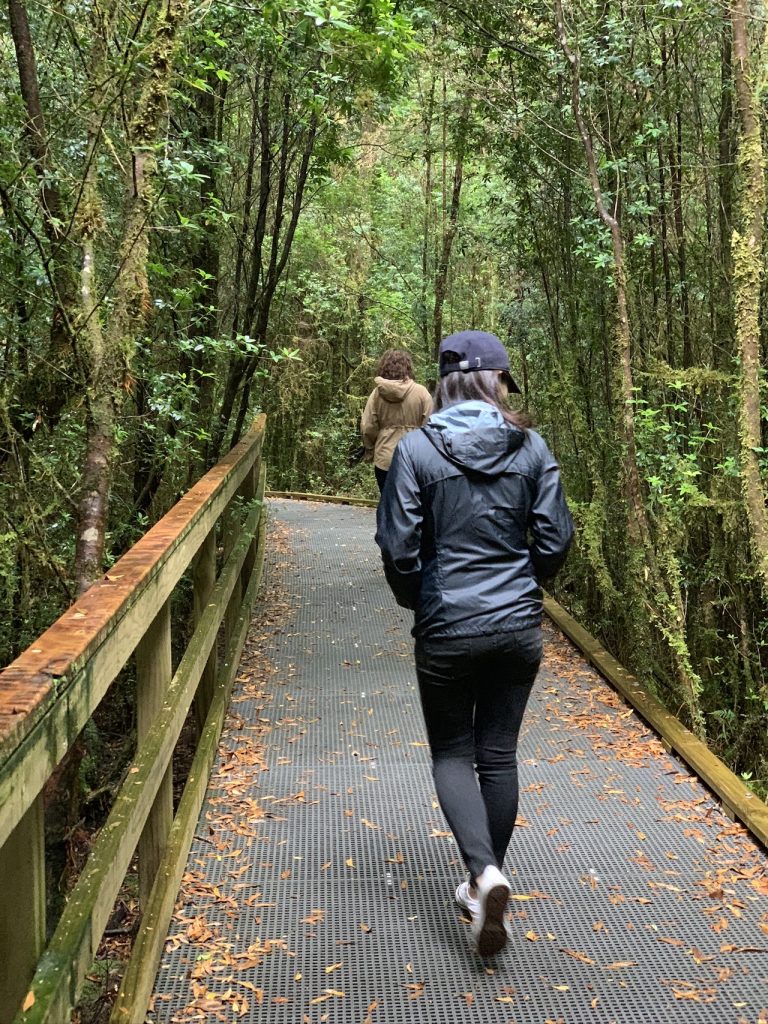 There comes a point in every child's life when we realise we don't actually know our parents. To us, they've only ever been "Mum" and "Dad"—roles they assume that showcase only one side of who they are. It's strangely easy to forget our parents are individuals with their own personalities and life experiences.
To discover what your parents are really like, take them on a trip you've planned to help them step out of their comfort zones. Don't worry about signing them up for outrageous activities. Just put them in situations they might not otherwise find themselves in. 
Admittedly, I only found this out when the three of us went hiking in Freycinet National Park. About an hour into our ascent, Mum let slip that her knees had begun to ache, making my brother and I extremely worried. But Mum would have none of it when we immediately suggested going back down. In fact, she never complained, only humbly requesting we walk slightly slower. 
It might not sound like much, but that afternoon, I got to see how tough she was. Mind you, this was a woman who had a complicated relationship with perspiration, preferring to spend her days in the comfort of air-conditioning. And yet here she was, a grin on her sweaty face,  determined to get to the peak despite her breathlessness and wobbly legs.
Seeing how happy she was as she took in the stunning view, I realised that there was so much more to the woman I called my mother than her penchant for window shopping or nagging. Only now was I uncovering this side of her.  
Which brings me to my next point. When you're the one paying for and in charge of the family holiday, the relationship dynamic between your parents and you changes. In place of their little boy/girl, they'll see an adult who's capable of undertaking such a mammoth task. In other words, they'll treat you like an equal. 
During the entirety of our trip, not once did mum try to override any of my decisions like she usually does. She had been in my position many times before, and understood the stress of planning a family holiday. Having her trust my judgement completely was great. It made me feel like we were two friends on an adventure together.
This helped me open up to her on another level. I let her into my private space because I saw her as a woman who had the experience to teach me a thing about life. She became a friend first; a mother, second.
Whenever there were pockets of quiet time, I shared my troubles without the fear of being judged or scolded. She too opened up about struggles I never knew she faced, telling me about problems she had at work and her worries about the future.
Being able to talk openly like that was lovely. Throughout the year, we had both been so busy with our own lives that we hardly ever had a proper conversation. There was always a more urgent matter that demanded immediate attention, or there were other distractions that got in the way. Sometimes, we were just too tired, choosing quiet time in our rooms over striking up a conversation.
Far away from our busy lives, however, we got to escape our mundane day-to-day responsibilities. We wiped the slate clean and had the time to communicate and bond properly. It was honestly something our relationship had sorely lacked up until that point.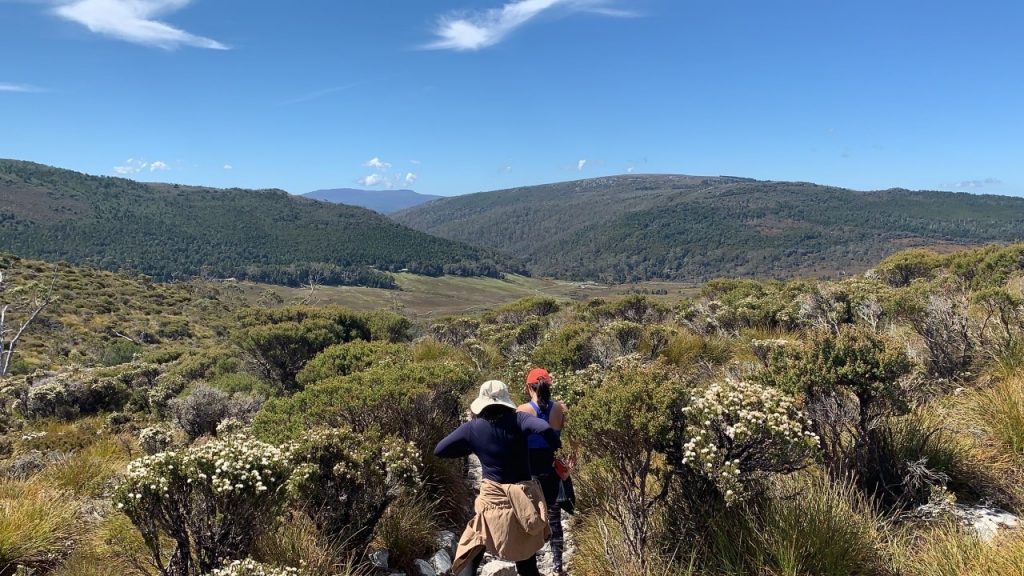 I'm happy to say our mother-daughter relationship has only gotten stronger since our trip.
It's amazing to think that it all began with taking her on a trip together. I would never have dreamed that a semi-broke millennial like me would be able to go on a journey not just to Tasmania, but also to the very core of my relationship with my mother. But there, in a foreign land, I was able to connect with, and understand her on a whole new level. We've grown much closer and have made it a point to make time for each other so we can keep working on our relationship.
I know others might say you don't have to bring your parents on an overseas trip to forge this kind of bond with them but I disagree. When you are planning and paying for a family holiday, you're the one in charge, and you truly understand what it means to be responsible for your family.
You approach even the tiniest, smallest detail from their point of view, understanding the fear, anxiety, and selflessness our parents deal with and display on a daily basis. You get a glimpse of what it's like being a parent, and as soon as you do, you learn how to be a better daughter/son.
That, to me at least, is what being filial is all about. 
This story was sponsored by Scoot.
Have something to say about this story? Tell us: community@ricemedia.co.