All images from interviewee. 
When you grow up in a close-knit family and have great friends, love feels a lot like freedom. This rare form of love embraces you, warts and all, and bestows upon you the space and courage to live the life you choose, knowing your kin and close friends will be there to catch you. 
Even so, you know never to do silly things to jeopardise their love or take it for granted, precisely because you know how precious this love is.
For instance, every two years, when De Souza Stephanie Rachel Jia Lin (or Stephanie for short) heads to Malacca with her family for the holidays, she is reminded of this quiet privilege that comes with being wholly and unconditionally loved. 
Although family vacations come with the occasional disagreements, the joy of being in her family's company keeps the 20-year-old looking forward to these trips. After all, a family vacation combines two of her favourite things: travelling and spending time with her family.
But unlike many Gen Z kids whose biggest concern on a family vacation might be a parent's complaints, Stephanie faces a different 'pain' altogether, making typical concerns seem comparatively trivial.
When she bends a finger, it can often feel like being crushed by a 500-ton vehicle.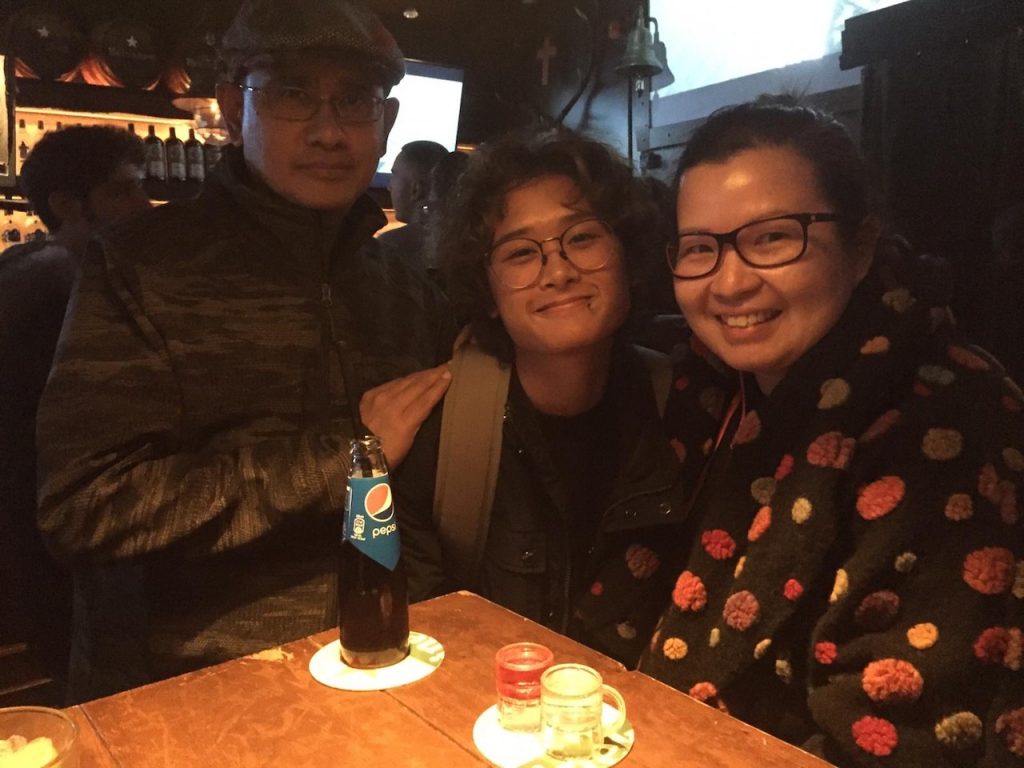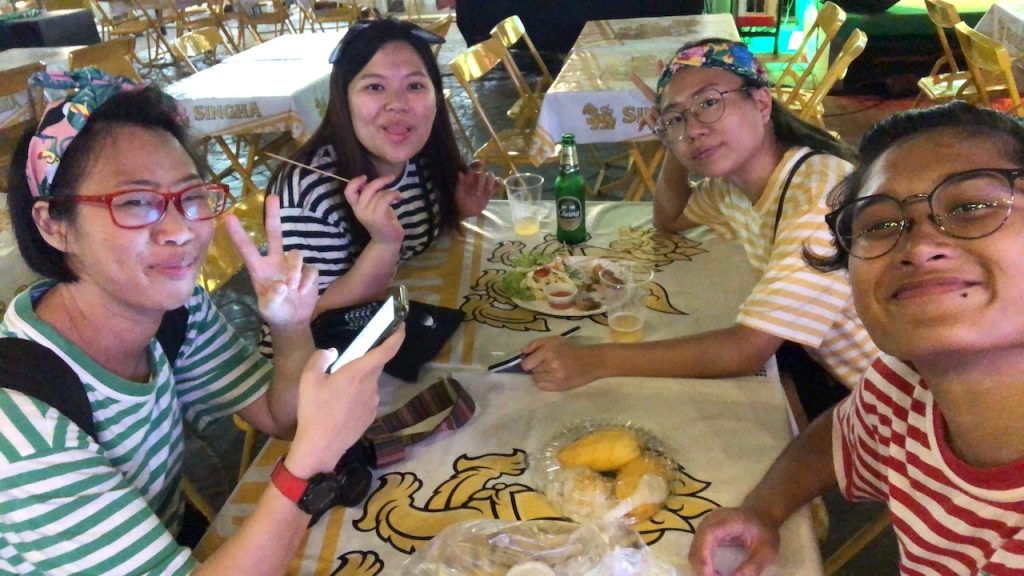 In January 2019, Stephanie was diagnosed with rheumatoid arthritis.
While fellow 19-year-olds were busy studying for exams or partaking in other seemingly mundane activities, the illness was making its way into her fingers, causing them to swell. She could barely bend them, much less grip a pen or perform other simple tasks without experiencing acute pain. 
There are four stages of rheumatoid arthritis, but the initial stage symptoms are mostly pain, fatigue, and swollen and inflamed joints. Usually, joints are symmetrically affected (i.e. if a left joint is swollen and inflamed, the corresponding right joint would be as well).
"My knees and toe joints also started getting inflamed and it became hard to walk. The illness then spread to my elbows. It was excruciating carrying out simple tasks, such as lifting my elbows above my shoulder to get something from the aisle or bending down to tie my shoelaces," she adds. 
Unfortunately, one of these activities that many other teenagers might not give a second thought to is travel. 
After getting diagnosed, Stephanie had to temper her penchant for spontaneity. This essentially meant not doing anything that would give an insurance company—or her parents—a heart attack. 
Yet, even activities that required her to exert minimal energy, such as a family vacation where she merely has to eat and enjoy, could become herculean tasks once her joints get inflamed. 
Any intrepid traveller with her diagnosis might feel disempowered, as though they'd been handed a death sentence. But Stephanie didn't let the state of her health impede her happiness. If anything, the diagnosis only reinforced her natural stubbornness, making her more determined to enjoy the parts of life that bring her unadulterated joy and help her momentarily 'forget' her illness. 
During Christmas last year, for the first time since her diagnosis 11 months prior, she visited Malacca again to celebrate the festive season with her relatives and her father's friends. This trip included carolling around the Portugese settlement, going to church, shopping, and eating at Jonker Street over three days. To anyone else, these might be unremarkable activities, but her desire to reunite with family overseas means even the blandest activity is anticipated with a sweet thrill. 
Since her condition had become stable and controlled after the diagnosis, she was ecstatic to finally join in the fun for this one.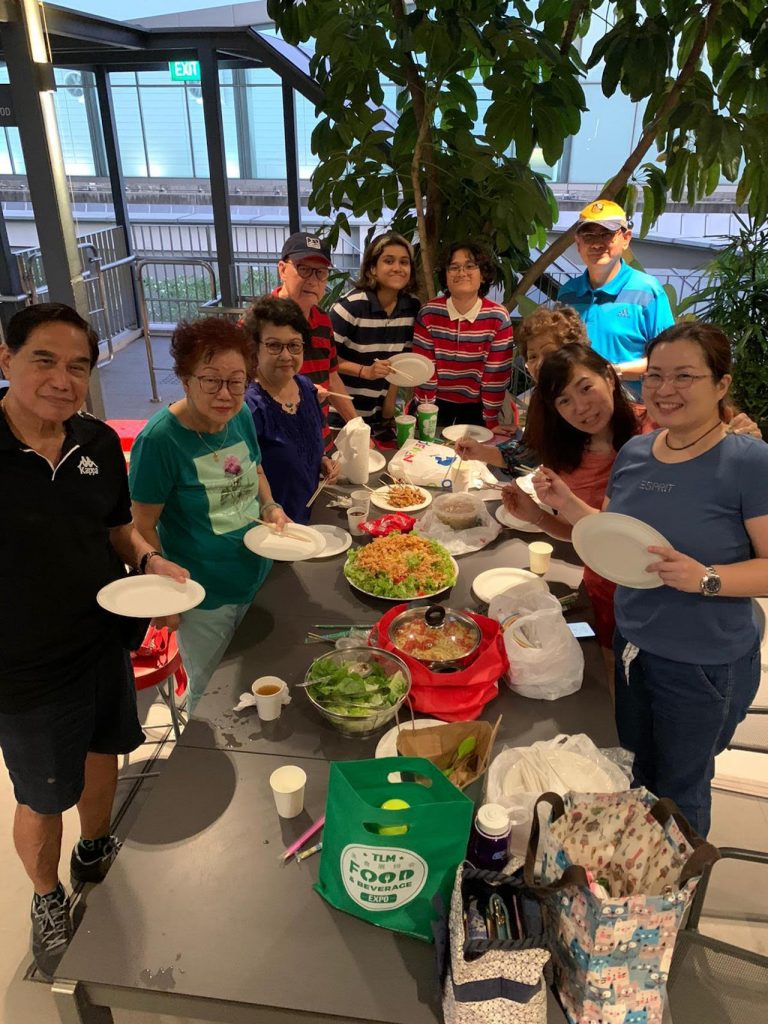 When you're as headstrong as Stephanie, it's second nature to stare pain in the face and carry on. But every obstinate person knows this: it's a lot harder for your loved ones to deal with the possible consequences of your nature. 
Usually, Stephanie's friends and family are more fearful than she is of the immense pain that could flare up in her joints at any moment, so they try to accommodate her condition on their travels together. 
Her family vacations over the festive seasons are generally more mellow, where the most spontaneous thing they do is decide where to eat on the fly, without doing prior research. 
But her holidays with friends occasionally include outdoor activities, which they select carefully, keeping Stephanie's condition in mind. 
"If there are activities that they really want to go ahead with, they usually do it, while I do something else on my own or with one friend during those few hours. I do feel guilty when they accommodate my needs, because it's their holiday too and they should enjoy it to their fullest extent. I always encourage them to go by themselves," she says. 
"Alternatively, I risk everything and go with them, after many 'Are you sure?'s and 'You're bleeping crazy's." 
For example, after getting diagnosed, even though she was encouraged to avoid strenuous physical activities or walk for a long time, she went to Bali with her friends earlier last year. On the way to cliff jumping, she had to walk through rocky terrain to arrive at said cliff. 
"I wore my sports shoes while everyone else wore slippers because my feet couldn't take it. The next day, we went snorkelling as well, but that was a bit more manageable," she adds. 
If you haven't figured it out by now, Stephanie doesn't exactly say 'no' to anything, even though she goes through a rigorous decision-making process because of the inherent constraints that come with having rheumatoid arthritis. While her 'yes' mentality allows her to embrace life with complete openness, this also means she needs to constantly reassure her family that her spiritedness isn't sheer stupidity. 
On her Bali trip, for instance, she bought travel insurance so she wouldn't let the disease hold her back from most things she would've tried if she wasn't ill. Even though she knows her limits, having travel insurance, such as MSIG TravelEasy Pre-Ex, as a safety net means she can participate in more activities without worrying herself or her loved ones in the event her stable condition decides to act up suddenly and worsens rapidly, requiring emergency medical treatment or if she got into an accident. 
"Unlike the MSIG TravelEasy Pre-Ex plan, normal travel insurance doesn't cover this pre-existing condition. But even with this plan, every time I make a decision overseas, I'd definitely think through all the worst-case scenarios over and over again," she says. 
When Stephanie was in Bali though, she didn't care as much. Despite the constant worry that she may exacerbate her condition, she didn't want to cause inconvenience for her travel companions nor miss out on the fun.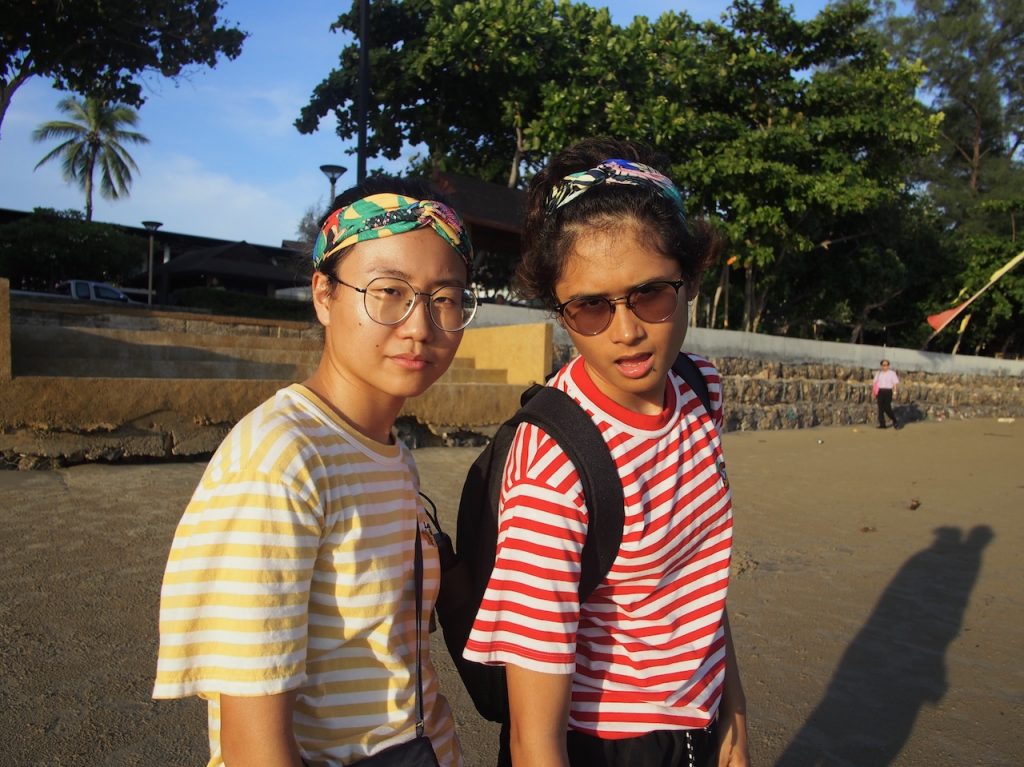 Usually seen as a tedious administrative task that sucks the joy out of planning an itinerary, travel insurance might be the least sexy part about travelling. More often than not, people don't end up in a situation where they
have
to activate their travel insurance too, so it's difficult to appreciate the necessity of preparing for the worst.  
Truth is, especially for someone who's as gung-ho as Stephanie, plans like MSIG TravelEasy Pre-Ex not only benefit her, but also give her family and friends an invaluable peace of mind.
After all, without getting what she needs, she wouldn't get to do what she wants. 
At the moment, Stephanie's rheumatoid arthritis is under control as she's on immunosuppressive medication. Her joints do not ache unless she over-exerts herself or gets an unexpected flare up. 
During her recent Malacca trip with her family last December, she got to enjoy herself without worry or restraint, fully enjoying the holidays and reuniting with her family overseas. Knowing she gets to be happy, while being insured, also alleviates her family's inevitable concerns about her health. 
Unlike many people who believe freedom entails a lack of rules and boundaries, travelling with her family and friends despite having rheumatoid arthritis helped Stephanie realise an underrated truth of love. 
Nothing feels as freeing as feeling safe, and nothing feels as safe as true love.
This story is sponsored by MSIG Insurance.
Aiming to free their clients and their family members from travel worries caused by pre-existing medical conditions, MSIG's TravelEasy Pre-Ex plan allows for people with pre-existing conditions to truly enjoy the beauty of life on their holidays. To sign up for MSIG's TravelEasy Pre-Ex plans, click here.
What do you think of this story? Write to community@ricemedia.co and tell us.