In the middle of a dark painting, a solitary old man perches atop a blue tiled concrete seat usually found in the void decks of HDB flats. He's hunched over, his back facing us.
We can't see what he's doing, but there is a sense that we have invaded his private bubble.
This is just one of the many quintessential Singaporean scenes that Singaporean artist, Jonathan Lim, manages to transform into paintings. In a style reminiscent of American realist painter Edward Hopper's depictions of everyday life, Jonathan similarly captures the mundane parts of Singaporean living, yet does so in a way that his paintings are heavy with both sentiment and familiarity.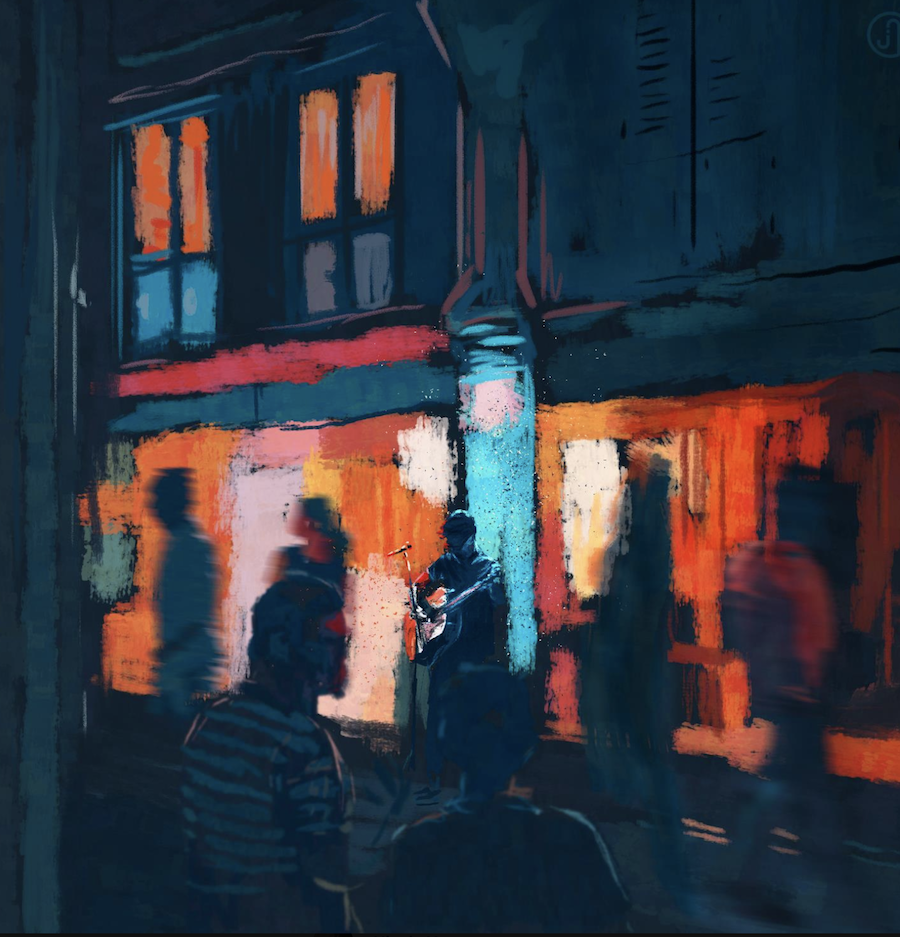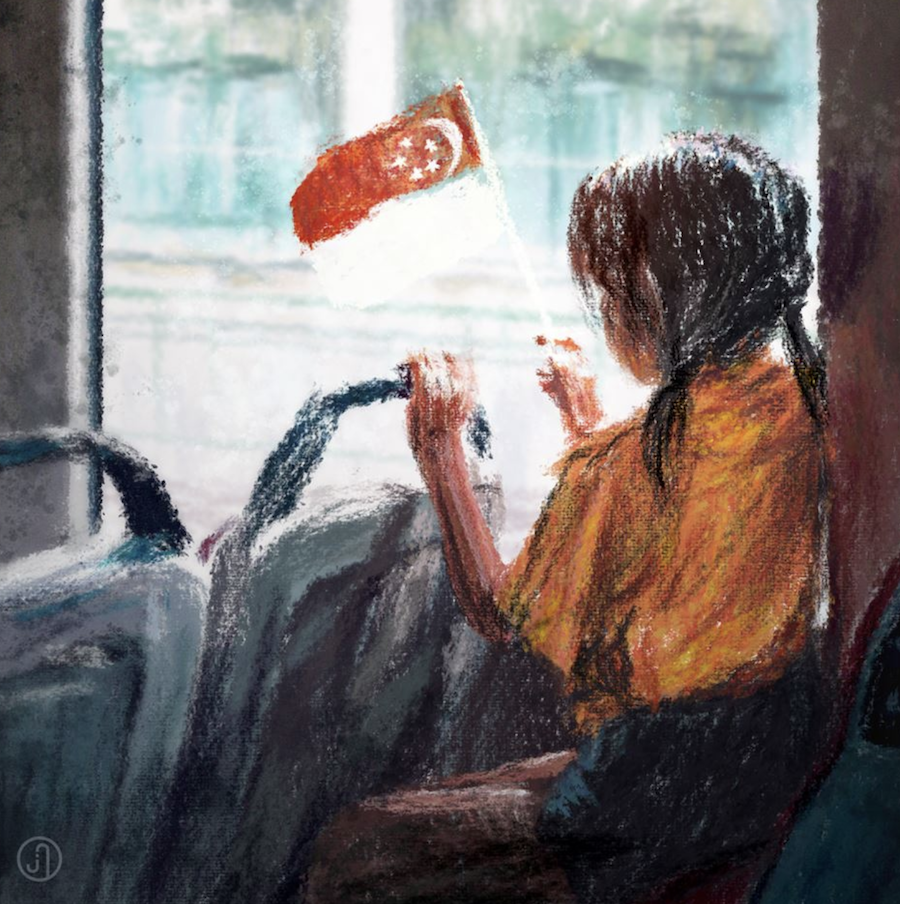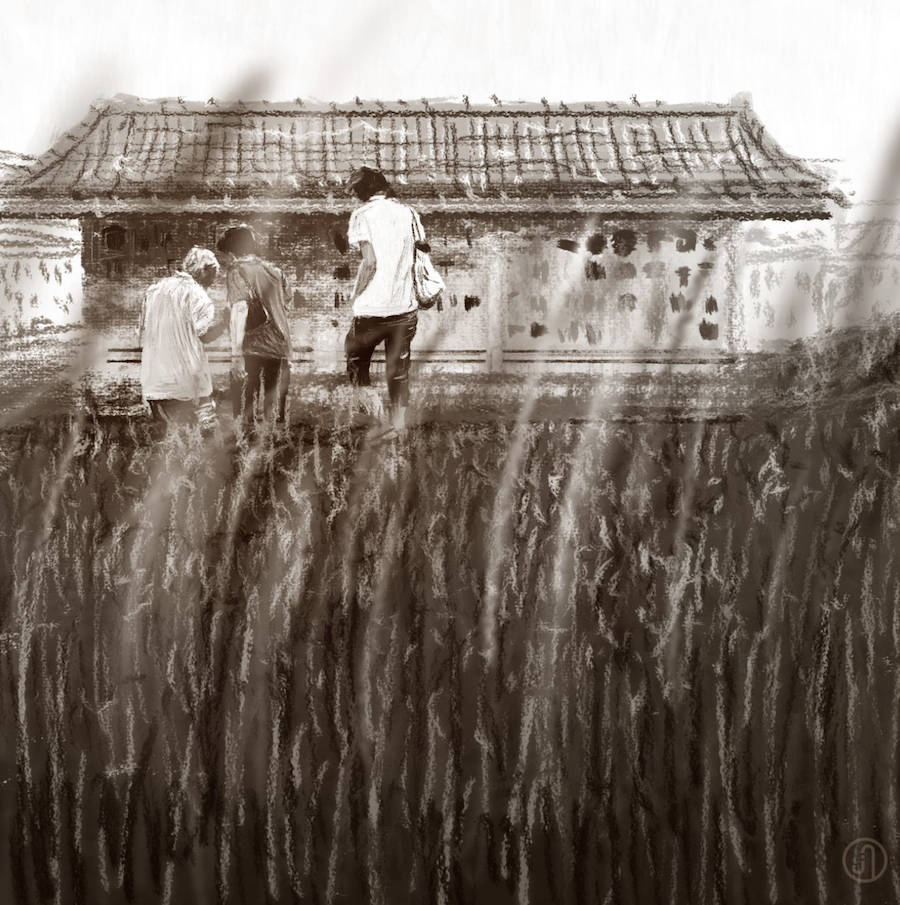 Though his paintings are full of colour, they are tinged with melancholy, emphasised by the juxtaposition of the vibrant colours against the wistful scenes. Both characters and moments are often isolated, drawing you right into the paintings where you feel like a fly on the wall.
As one of his commenters on Instagram says, they evoke "feels".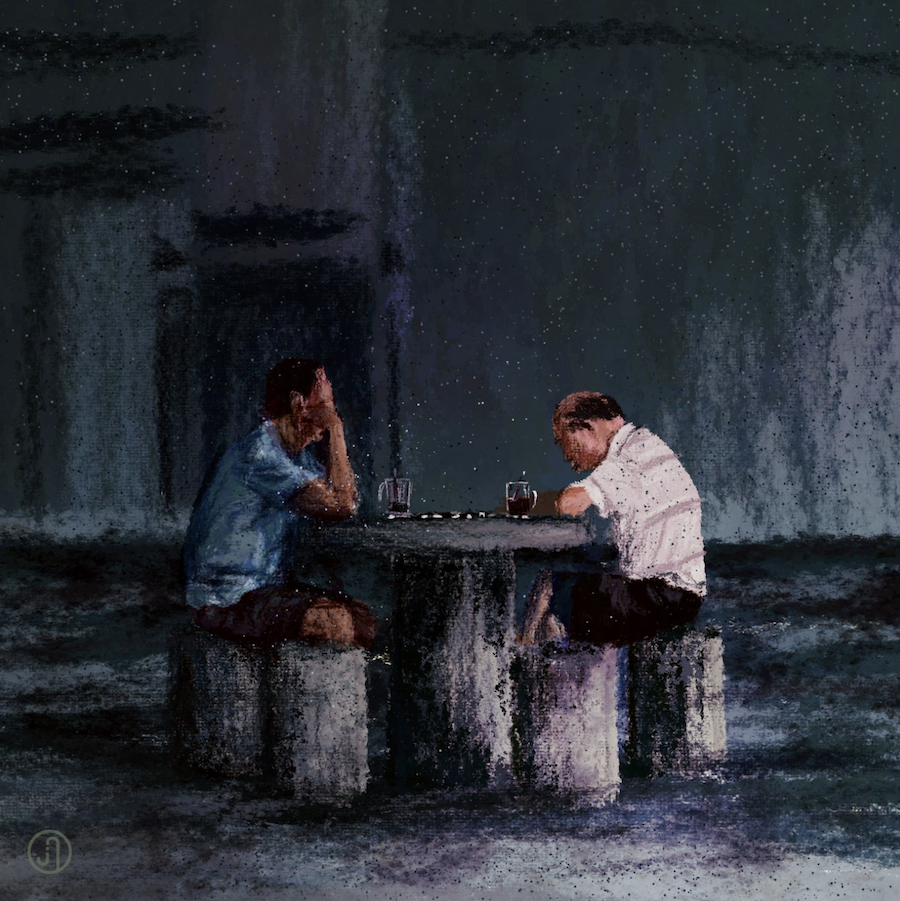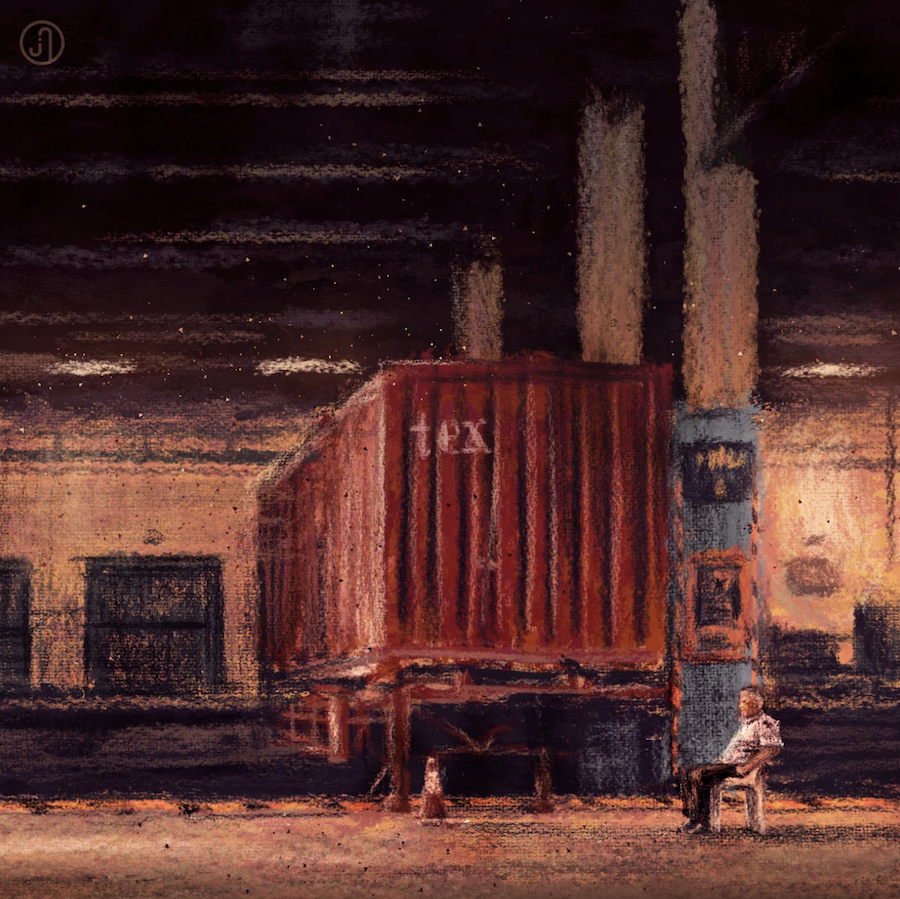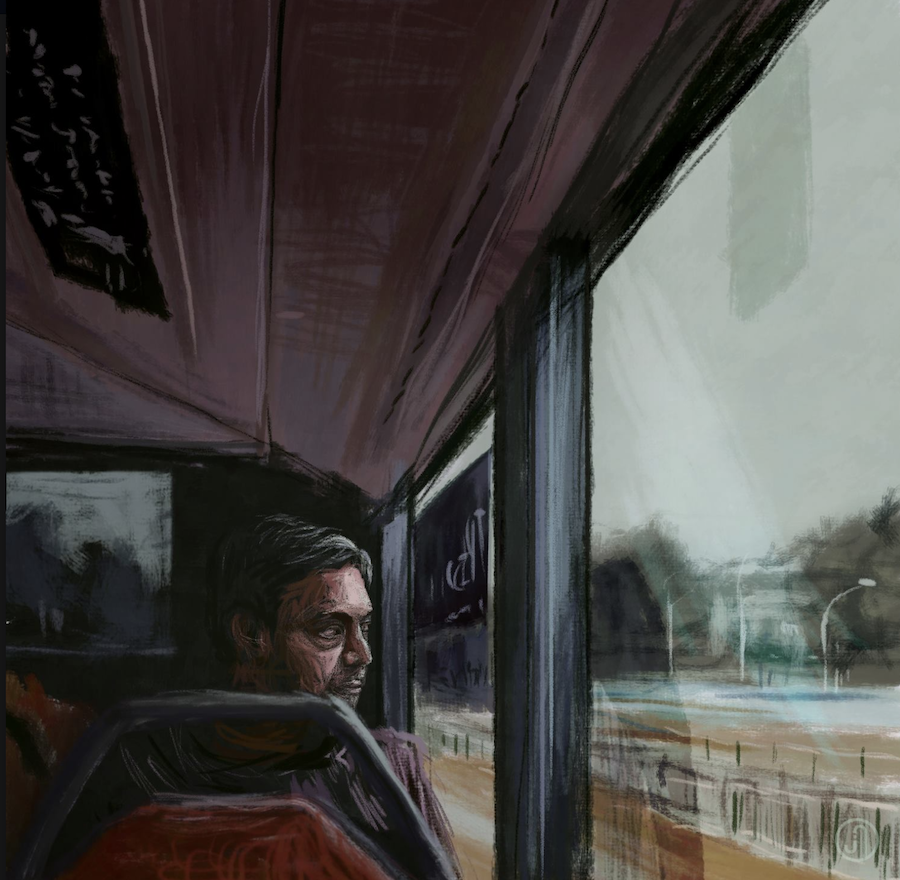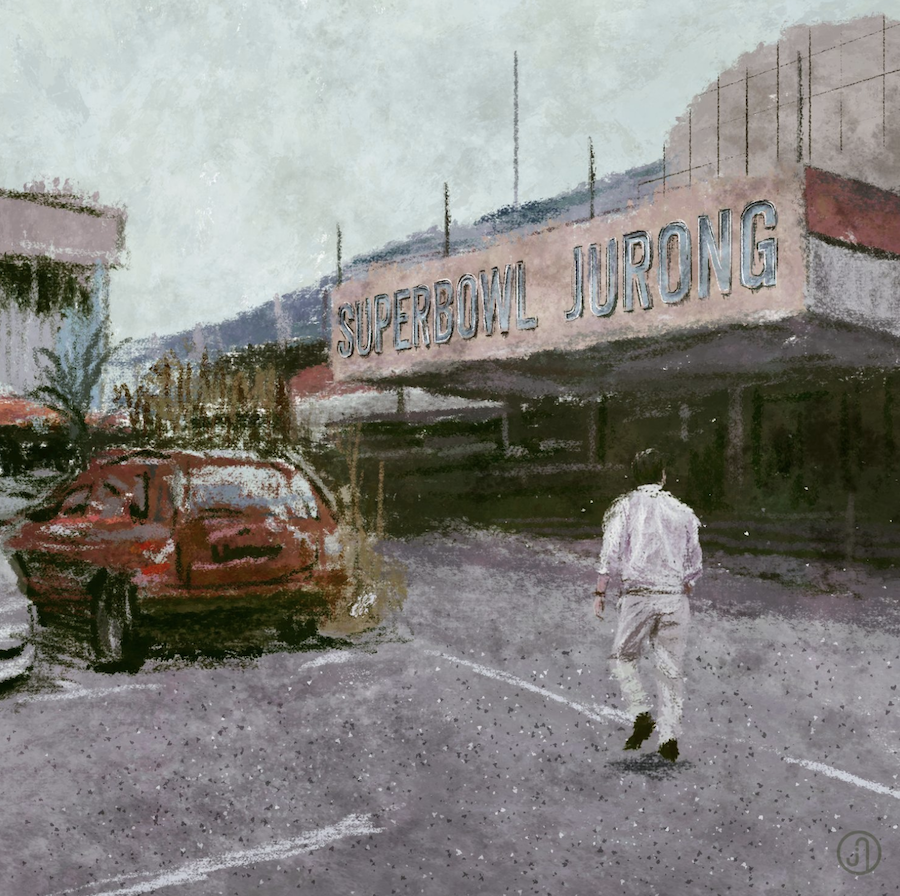 From a man staring out the window on a bus ride, to someone sitting alone with their bicycle beside a canal, to a single busker playing along Haji Lane in the middle of a crowd, the scenes that Jonathan paints are honestly nothing to shout about. These are situations the average person would never register as unique.
Yet this seems to be the precise reason he picks them.
In elevating the ordinary, Jonathan's visceral paintings remind us to appreciate the present, and to never forget the past, so that we may realise the little things in life are in fact the big things.
Jonathan Lim has an upcoming graphic novel, titled Walking Like Trees, which will be jointly released later this year with singer-songwriter Inch Chua's next single. So do stick around for updates. 
In the meantime, if you have something to say about this story, write to us at community@ricemedia.co.