All photos by Dennis for RICE Media.
The millennial dream: To be able to do anything and everything we love without having to worry about financial woes. A 9-5 grind doing something we loathe? No thanks.
Aside from Michelin-endorsed hawker stalls and scorching heat, Singapore is also known for its workaholic culture. Work (with a capital 'W') is so pervasive here that most of us have accepted busyness as a default for the rest of our lives.
Still, we let our brains fantasize about a life where tight deadlines are exchanged for time to cultivate hobbies that have been put on the backburner, or pursue long-lost passions from our childhood. Just in the past year or so, we've seen a wave of hobbies sprouting during the pandemic, whether it be baking, cycling, or tending to virtual gardens.

One thing's for sure — people want more than just hustling 24/7. Rather, they inherently seek a purpose that pulls them out of bed each morning. The lucky ones manage to pursue their passions even before retirement, while others see the post-work life as an opportunity to discover more.
We might think retirement's still a faraway dream, but these four seniors are prime examples that it's possible to devote time to chasing our purpose in life — as long as we start planning early.
Retiring means… Adventure!
Written through the perspective of Rainer.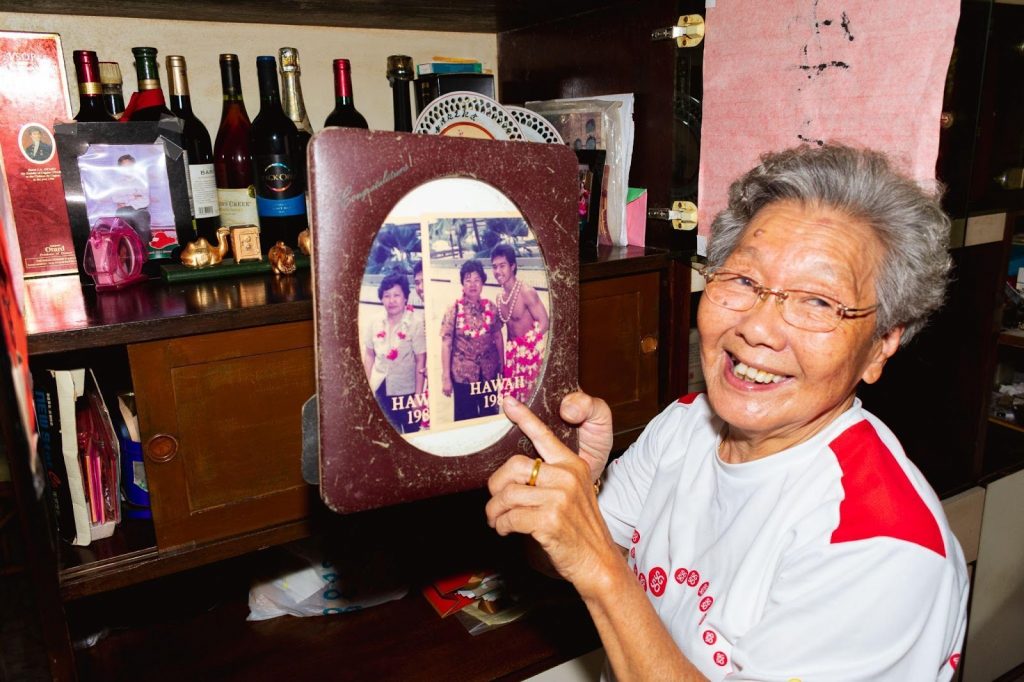 Hunched over a low table, seated on an even lower stool, hands shaking as she disassembles a portable fan, it would've been easy to assume this 82-year-old woman is a homebody.
It couldn't have been further from the truth — Mdm Tang Sai Tham is a weathered adventurer. The creases and folds in her skin were carved from the winds and sands of her journey through different lands; the cities of America, the quiet alps of Switzerland, and the many different deserts, mountains and rivers that make up China.
When she stands, she barely reaches 150cm in height. Yet this tiny lady holds a tall, wild spirit burning beneath the surface.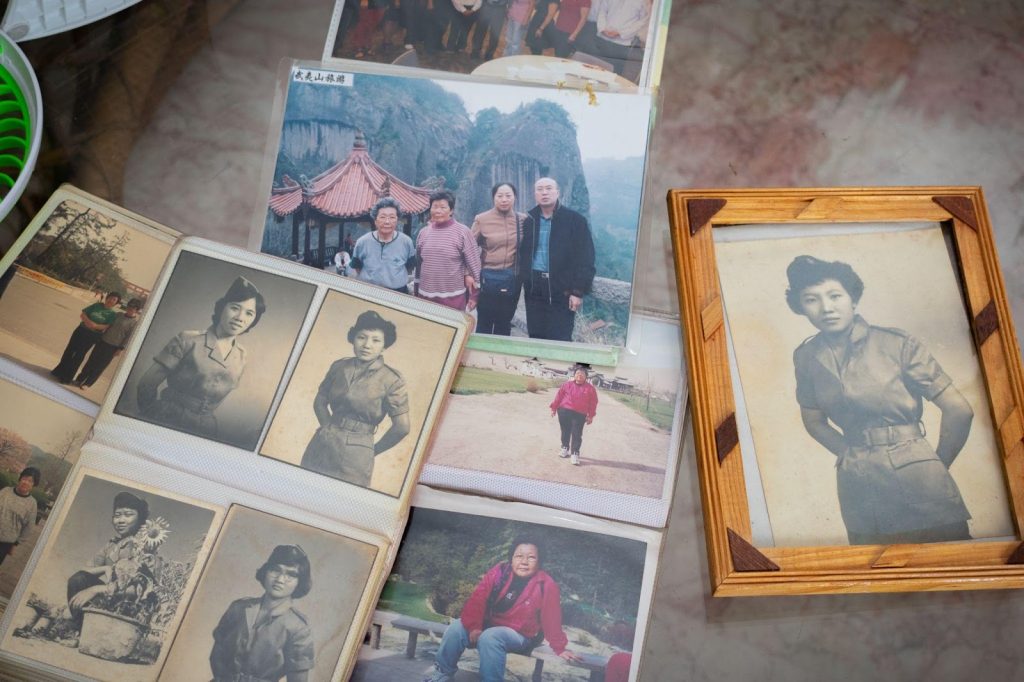 Unlike the rest of us, her idea of a holiday trip spans months at a time. Instead of cushy hotels, she'd sometimes choose to spend nights at random shelters like a bus stop for the sake of convenience. She'd once even befriended a "hippie big boss" whilst in America, who helped her confront another "homeless hippie" who stole her camera.
"I love to travel, I love to see what can't be found here," she rambles in Mandarin, flipping through the countless photo albums she's stored underneath her desk. Few were taken before she retired, but the majority of which were taken after she ditched the 9 to 5 grind. "When I worked, there wasn't time for anything else."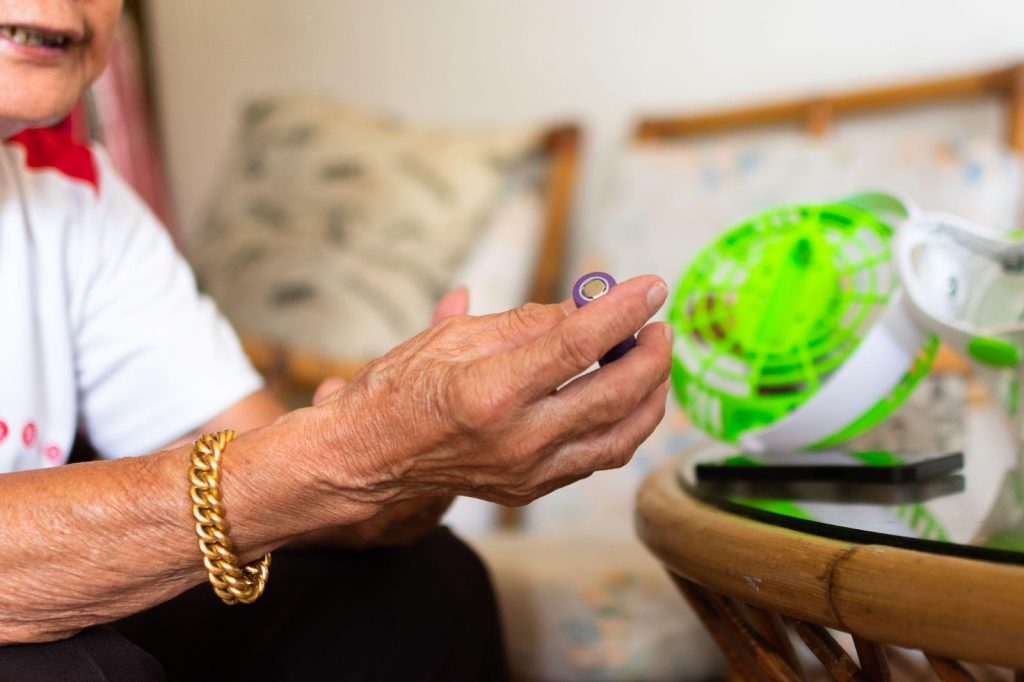 Her father was taken away by the Japanese during the war, leaving her mother to care for her and her two siblings then. In order to supplement their household needs, she started doing odd jobs at 17, which she continued doing even after she got employed as a repairman at 20.
Sure, the cost of living back then might have been much lower than it is today. But like most of us without any plans to get married or have children, Mdm Tang knew she'd only have herself to rely on in her golden years. At one point, she worked up to 5 part-time jobs — as a seamstress, a delivery driver, and even as a hawker — for the extra dough.
After a lifetime of work, she welcomed retirement with open arms at the age of 60. She wanted to retire while she could still walk and brave terrains, to experience life and the world the way she had always wanted to.
Considering the length of her travels abroad, I'm curious how she manages her finances. For the most part, she's got more than enough savings stashed in the bank for her daily needs — but she also credits her CPF payouts for supplementing her expenses.
When she retired, she could withdraw a part of her CPF, but after some careful deliberation, she realised CPF offered her a better interest rate than the banks, so she decided to let her savings grow and provide her with a monthly payout for daily expenses instead. Now, her CPF payouts settle her different bills, which she pays through GIRO and doesn't have to worry about at all, leaving her with more time to do what she loves.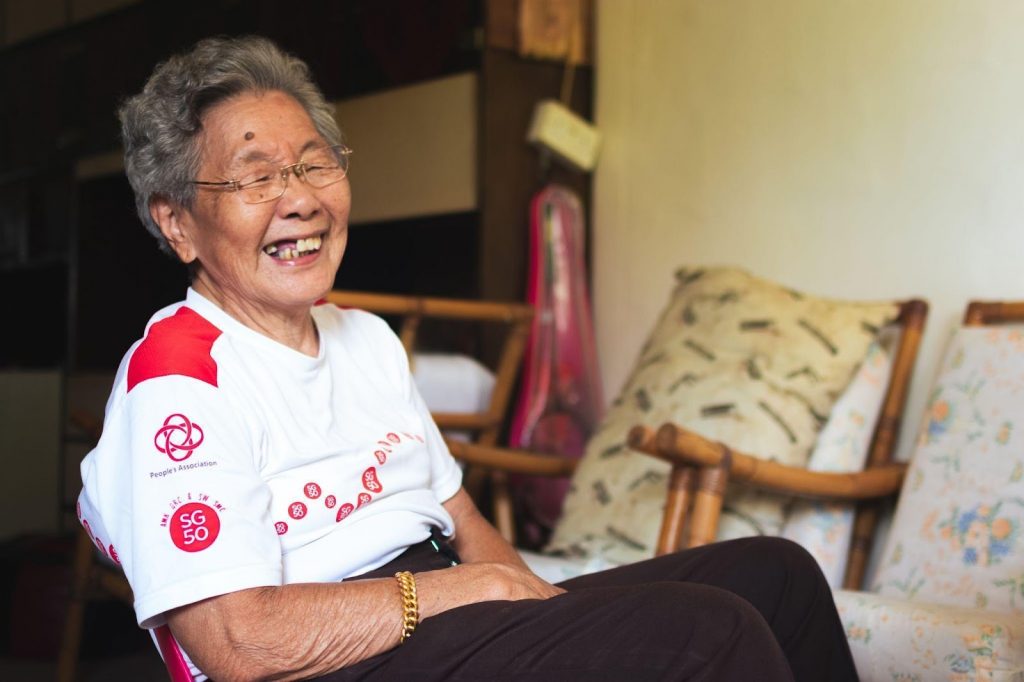 While I'm still living through my quarter-life (ongoing?) crisis, worrying about whether I'll ever have enough to live a simple life, the only thing this lady with a truly simple life fusses over is if she's able to snag a time slot at the nearby swimming pool.
Retiring means… Chasing lost time!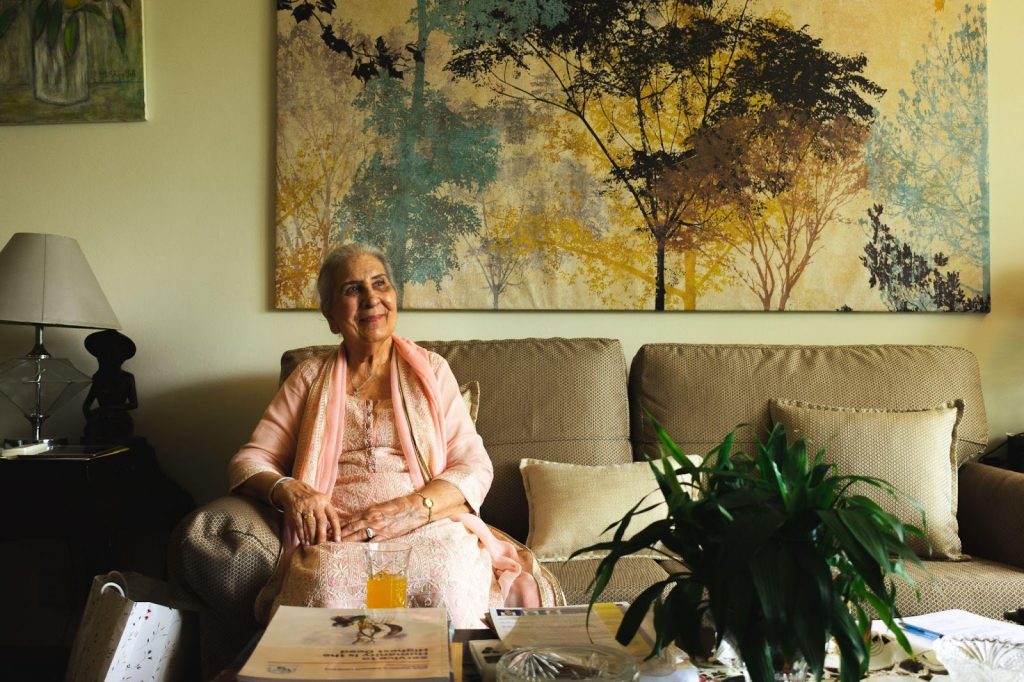 "I had no time for anything before," Mrs Sarjit Kaur Khosa sighed over a glass of cold juice. It's been 34 long years since she retired, but the 89-year-old can still recall the hectic rush of her life as a geography teacher.
More specifically, a geography teacher who doubled up as administrative staff, i.e., scheduling timetables for students and teachers, filling up and tabulating fees, forms, receipts and all without the aid of a computer. Oh, and she wore the hat of a discipline mistress too.
Hobbies be damned, there was always work to do. Even after her husband's unexpected passing when she was 55, she continued to work.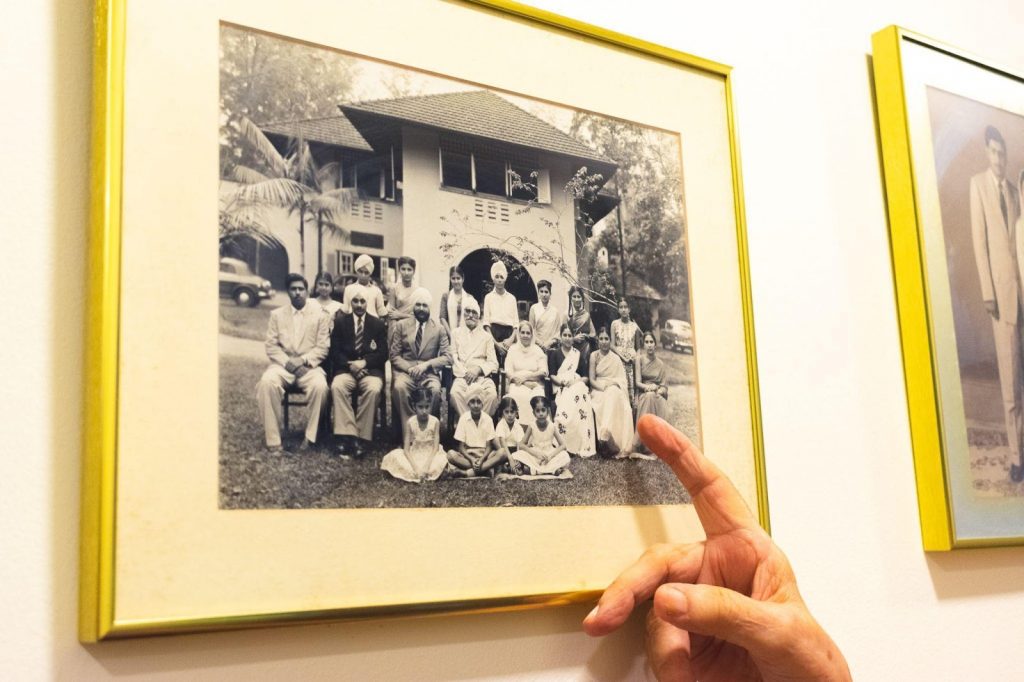 Compared to the hectic hustle of her youth, retirement at 65 was liberating — everything that Mrs Khosa had put aside for the sake of work, she finally had time for herself again. She made progress on the collection of books she had piled up, picked up needlework embroidery again, hung out with friends, and travelled as and when she wanted to visit her son, who was then studying in the UK.
Most of all, she found purpose in inspiring other older women at her temple to get fit. As part of the Singapore Khalsa Association Ladies Wing, she spearheaded a chair yoga programme at Khalsa Dharmak Sangat Temple. She had picked up chair yoga in 2006 and enjoyed the modified form of exercise so much that she introduced it to the temple the year after.
The programme rekindled her love for teaching, and she found much joy in seeing the other women in the temple find purpose in life again. She shows us photos and newsletters of the programme, her visage of cheeriness clearly captured in several of them. Mrs Khosa later joined the Sikh Welfare Council (SIWEC) and brought the programme along with her.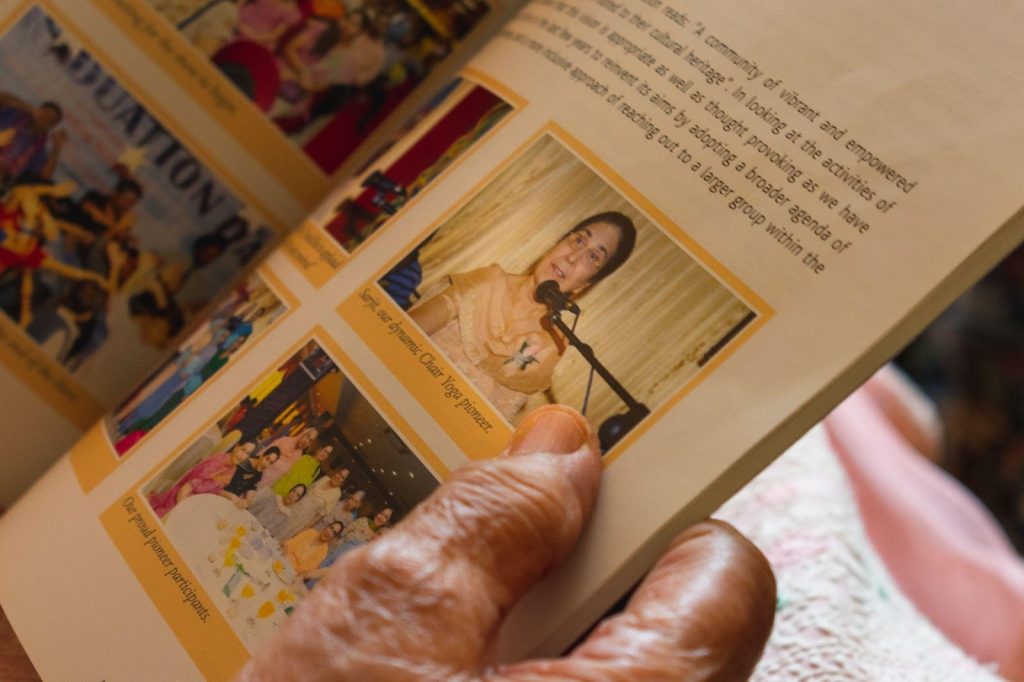 Though she's since stepped down from both committees, it's clear as day the rest of her retirement has been nothing short of fruitful. With her son and daughter-in-law both working in Perth, there's not much she has to worry about these days.
The apartment? She had completely paid it off with the money she got from selling her previous accommodation. Her medical expenses? Covered by her civil service card and MediSave. While she receives pension, Mrs Khosa also took active steps to increase her income to live more comfortably. The money she'd withdrawn from her CPF went into bond investments, which now provides her with a steady stream of returns.
Life might have thrown an unexpected curveball at her, but that didn't stop her from achieving her dream of freedom — to do literally everything she wanted to, but never had the time to, during her youth. And those years in administration definitely paid off, because clearly, unlike most folks my age (myself included), she figured out the best way to get the life she'd always wanted.

Retiring means… Merrymaking!
Written through the perspective of Eve.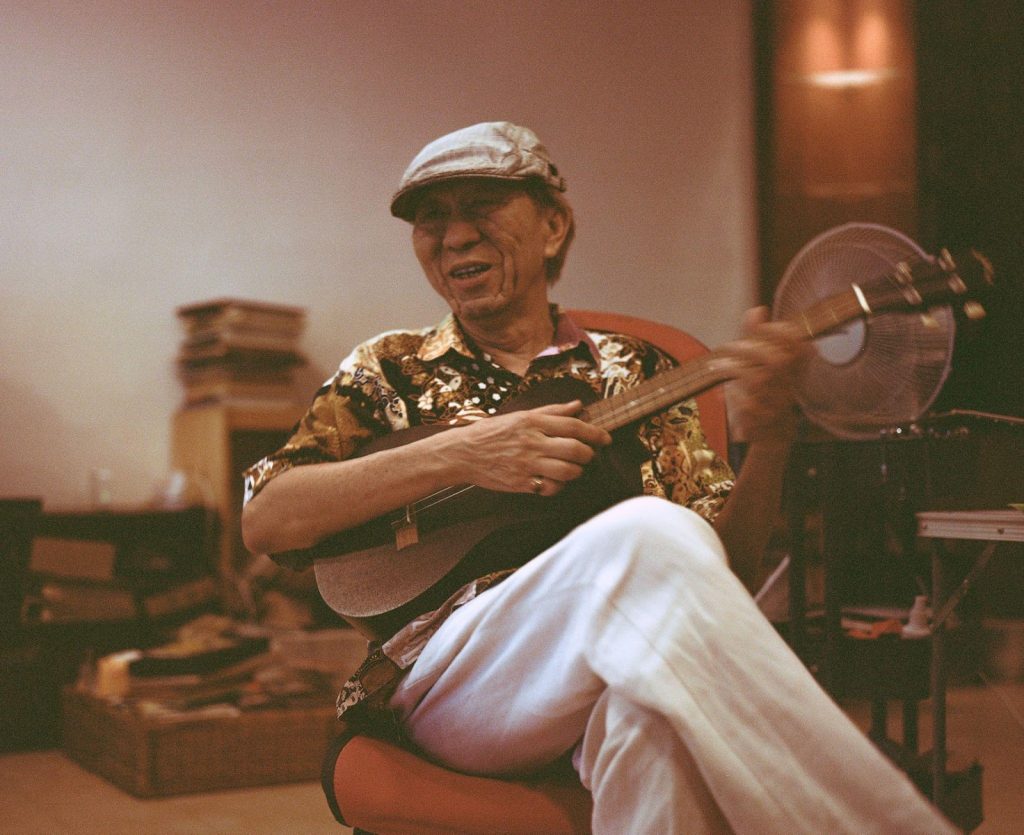 Faint strummings of a ukulele could be heard from afar, even before I stepped foot in Mr Dick Yip's house.
The 74-year-old has been enthralled by the instrument ever since he laid eyes on it as a teenager, and it has remained a constant companion throughout his youth.

Despite the interest, there was little time to explore. It was not till he left the workforce after 40 years of service in education that he could focus entirely on the one hobby he loves most.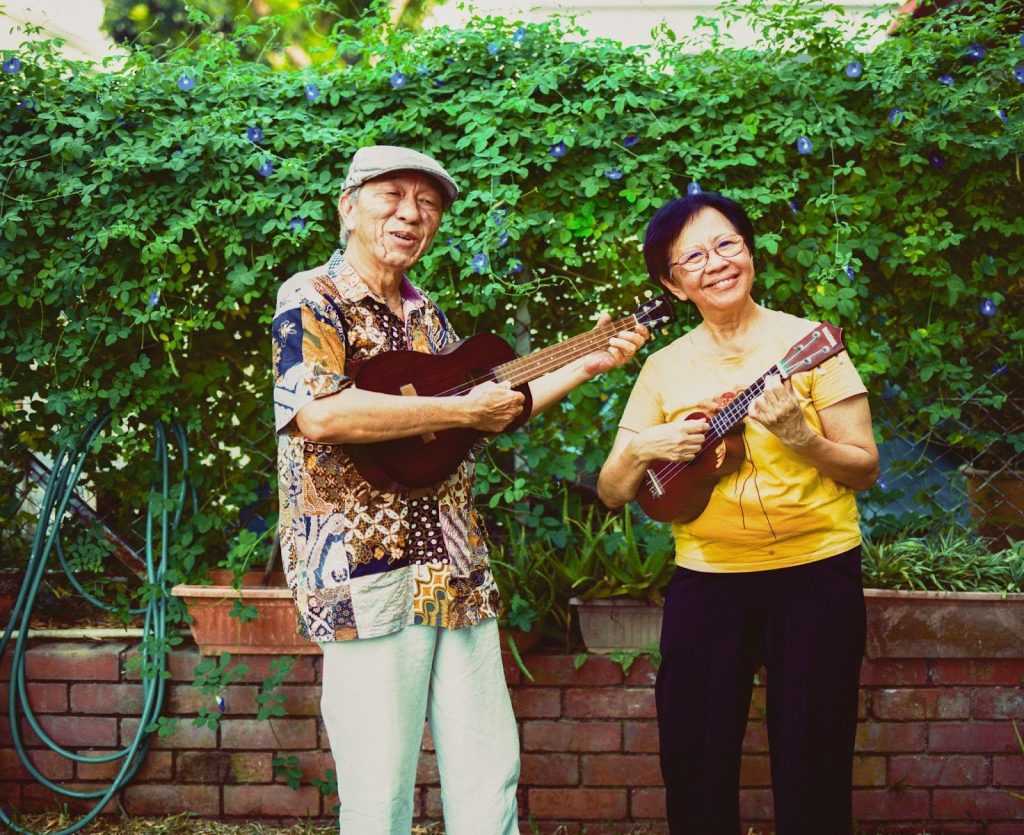 In retirement, Mr Yip finally devoted time to ukulele performances with his group (known as The Minstrels). The goal is simple: Bring joy to a group of seniors who jam together every week. After all that perseverance and restraint, he could finally explore his hobby fully on his own terms. Now ain't that the dream.

With all the time in the world now, they've performed across locations like the Esplanade, hawker centres and community plazas. Knowing that old folks like him needed an outlet to unwind during the Circuit Breaker, Mr Yip even went out of his way to turn these sessions digital through Facebook live sessions. It's a pet project that he's immensely proud of; evident in the way he perks up when speaking about it.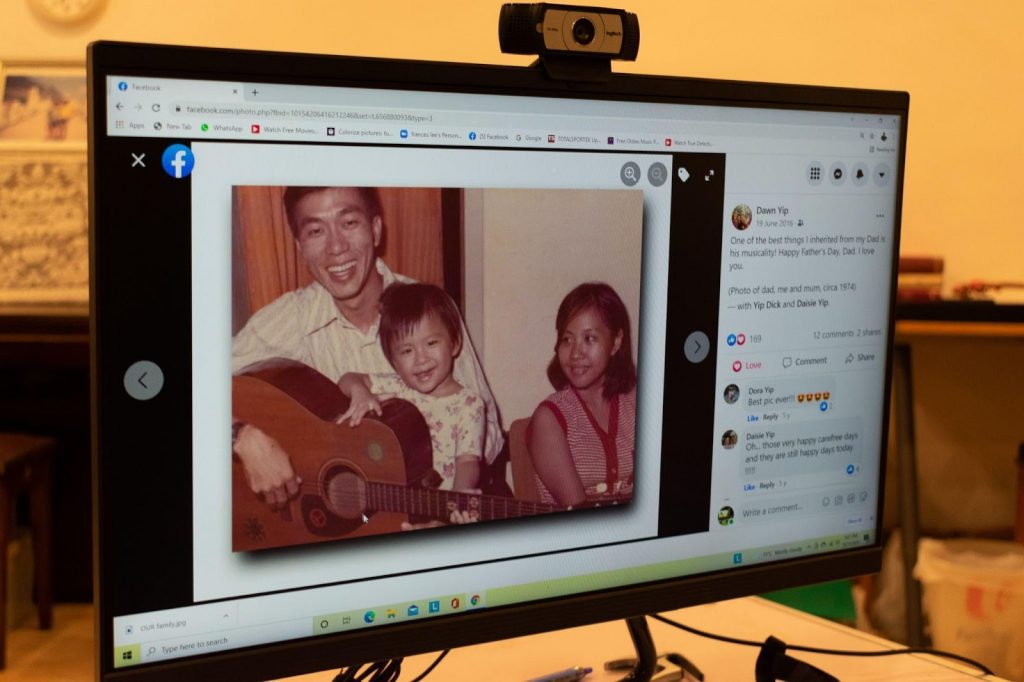 Born into a large family of siblings with parents who struggled to make ends meet, young Mr Yip was determined to build a better life from the get-go. He chose to dedicate his career to education after coming across a speech by then Prime Minister Lee Kuan Yew in 1966.

Teaching was rewarding, but it was also immensely pressurising. It meant early mornings, late nights, and sacrifices to personal time. Still, he pressed on with retirement in sight; even when it seemed like a foreign concept then.

In an effort to achieve a comfortable retirement, Mr Yip and his wife made sure to tread carefully when it came to big purchases. They made sure to buy a home within their means, with the ardent goal of paying off their housing loan and saving up for retirement at the same time.

More than once, they've witnessed friends take up loans that are way above their capability and end up suffering financially in the long term.

"Without our CPF savings, we wouldn't have been able to afford this house," he explains, pointing to the charming interiors of his place. Mr Yip also joined CPF LIFE to ensure that he has a stream of income to continue doing what he enjoys in his golden years.

"I learned about this scheme at 65. It has been 10 years and I've been receiving monthly payouts since then," he said.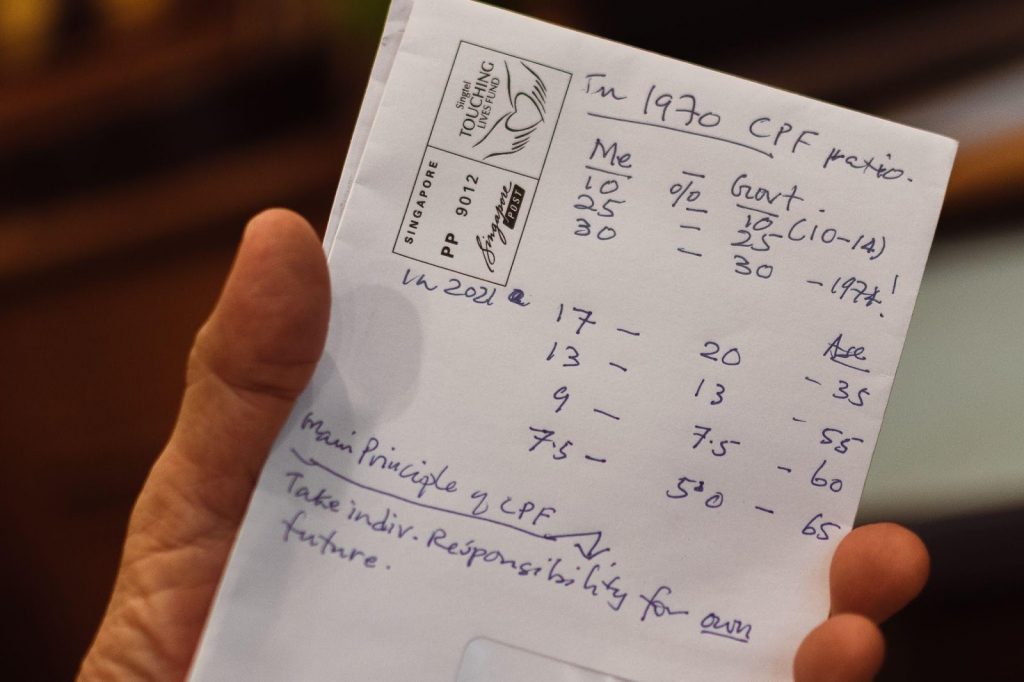 In a bid to protect himself against rising costs, he opted for the CPF LIFE Escalating Plan to receive monthly payouts — these start off lower but increase by 2 percent with each passing year. In his case, what started as $800+ a month will soon be reaching $1,000.

He muses, rather earnestly: "Isn't that great? The money goes directly into your bank till you die!"

"Many people don't think 5 years ahead, let alone 10 years. But 10 years will pass in a blink of an eye. It takes patience, but the wait is worth it."

Soon enough, I was blessed with a medley of tunes on the ukulele — classics like Bengawan Solo and Dayung Sampan, along with Mr Yip's final advice: "Don't wait till it's too late to live."
Retiring means… Helping others!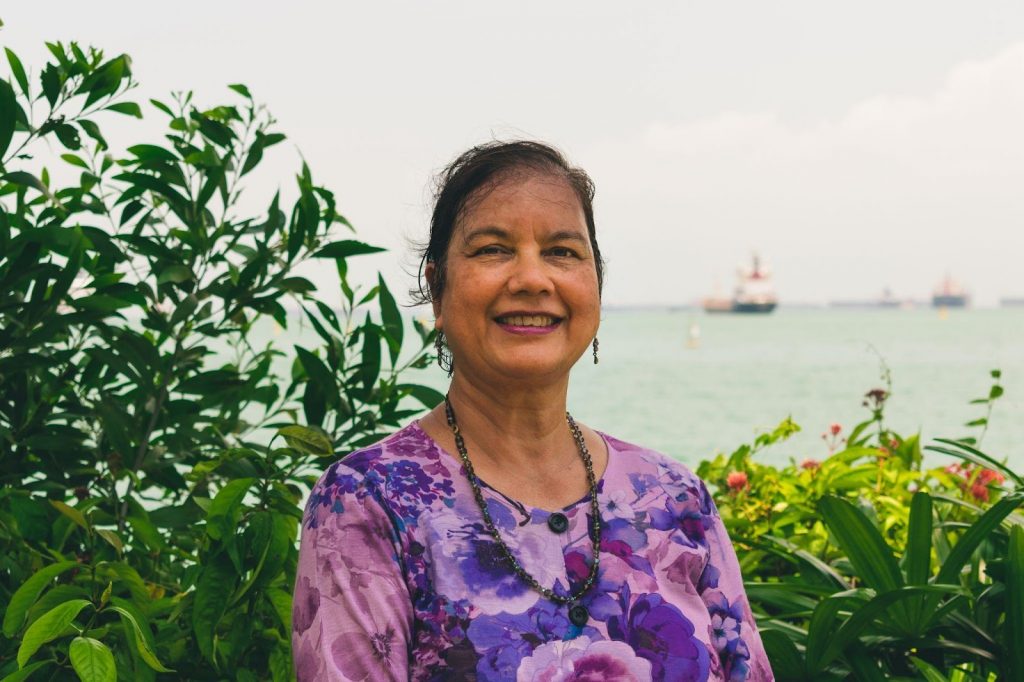 Volunteering has always been part of Ms Noorjahan Kamaruddin's life. Like Mr Yip, however, there wasn't enough time to pursue it completely until retirement.

One of her biggest motivations for taking up early retirement at 46 was due to a hectic work-life from being in the travel industry. Young as that may be, Ms Noor was already building her nest egg through an insurance plan she invested in since working at the age of 18. Fundamentally, her reason to retire comes down to something simple: purpose. She yearned, among other things, to help others.
Since her retirement, Ms Noor has been actively volunteering for various communities. At 61 this year, she promotes IT skills under RSVP's Cyberguide Programme. This is where she conducts basic computer classes and app navigation lessons to help seniors better transition into the digital age.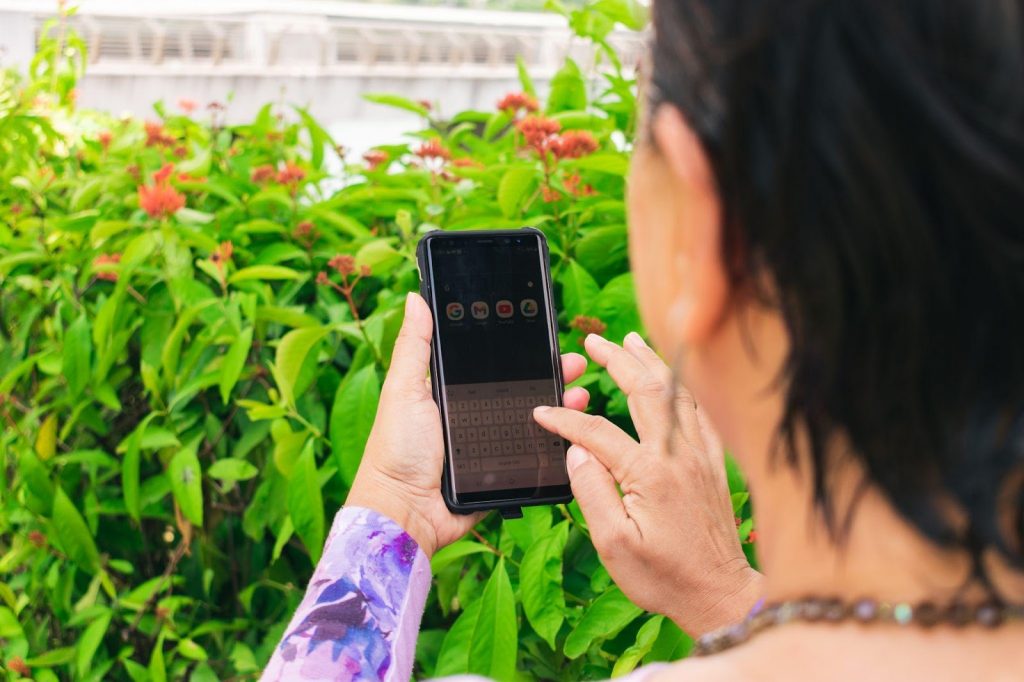 "Many old folks don't know the basics of everyday devices. Simple things like Google; even the workings of a computer mouse. We take these for granted."

One particular participant, who's 77, attended Noor's session in hopes of learning something new. Older students
tend to be fearful of the unknown, yet he managed to overcome that through Ms Noor's patience and guidance.

Funnily enough, Ms Noor hasn't always been a tech wiz. She recalls a time when she'd press the screen of a ringing smartphone, not knowing that a simple swipe would suffice. Naturally, that led to several missed calls until she gave in and asked her niece for help.

For Ms Noor, it's clear that her version of retirement is less of idle living and more of delving into passions. On top of volunteering, she also signed up for an eCommerce course simply for the fun of learning.

Achieving such freedom isn't easy, of course. Sometimes, what we need is a wake-up call. When Ms Noor's mother fell ill several years ago, that taught her the importance of self-reliance.

"From then on, I knew to be frugal. I'm unmarried and have no children too, so there really is no one who I can rely on in my old age."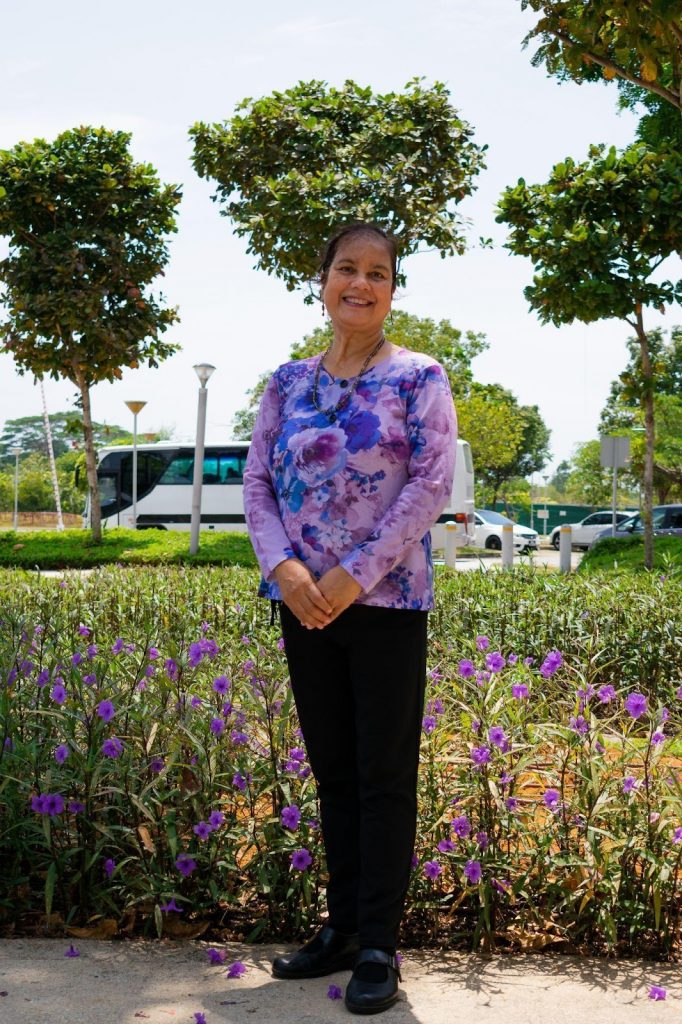 Socking a portion of your earnings may be the old rule of thumb, but that alone may not be enough to sustain retirement life, especially with increasing costs and higher life expectancy.
That's when Ms Noor began to channel some of her CPF funds into investments and left most of the returns untouched. Even after retiring, she continues to top up her CPF for retirement — using both her savings and small amounts she receives through casual part-time jobs.

"I'll receive CPF payouts on a monthly basis from 65 onwards — that works fine for me, because I don't spend unnecessarily and have enough for my daily needs till then."

When asked for her advice for cynical youths like myself, Ms Noor emphasised one thing alone: Plan ahead.

"When you're younger, it can seem like retirement is a long way to go. You'll think you'll never get there. I get it."

The way she sees it, the future is always unknown, including the wonders and the adversities. Who knows? There could always be another Covid-esque situation looming on the horizon.

Above all, Ms Noor is grateful that she can rely on her CPF savings and CPF LIFE payouts as a safety net to sustain a simple lifestyle, where she continues to pursue things she loves even in old age
Charting a Meaningful Future
Thinking about life when we turn 60-something and beyond can be overwhelming by itself, especially when we're constantly caught up in the nitty-gritty realities of our next big hurdle — usuals like work promotions, marriage and housing.

Yet it's hard to stay pessimistic seeing how these elders dared to dream, and then made their dream a reality — one where they can continue doing whatever they've always wanted to.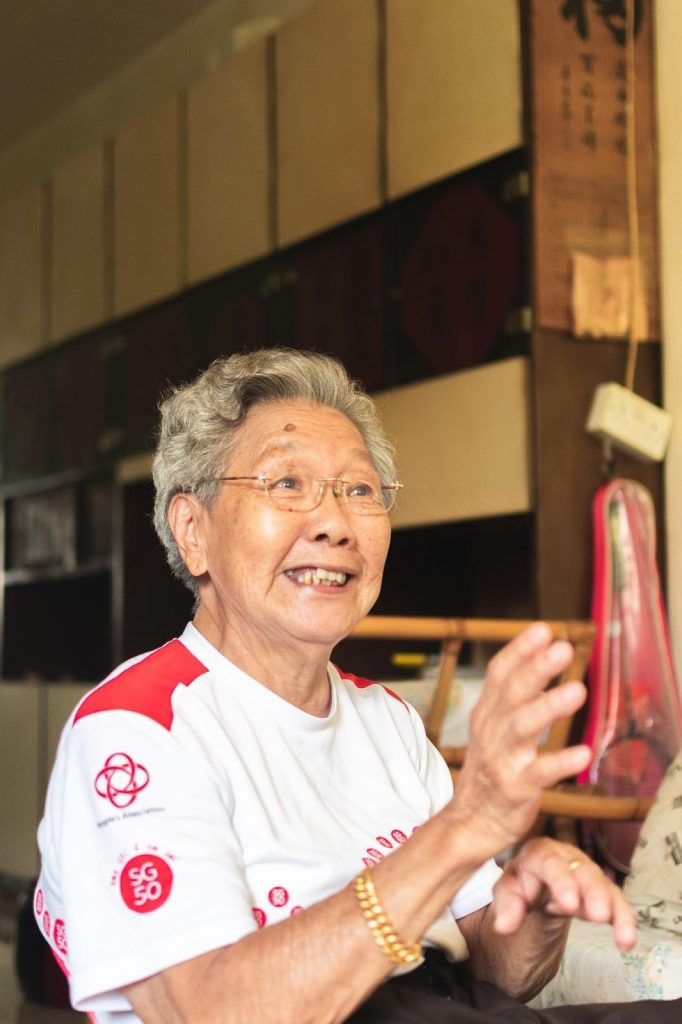 These seniors have been laser-focused, not for the blind sake of money alone, but to continue pursuing what drives them the most after all that hustle.
Earn money, save money, grow money, reap money — careful planning seems to be the common thread tying these old folks together in achieving a purposeful retirement. If anything, it's comforting to know that they've once felt (and successfully escaped) the same burnout we're all feeling.
Their stories reminded us of what is, perhaps, the most fundamental thing: What is life for, if not for living?


---
This story is brought to you by the CPF Board.
If you're not sure where to begin, take this quiz to get a headstart in your planning.
Feeling anxious about your retirement? Us too. Let us know your thoughts at community@ricemedia.co.
And if you haven't already, do follow RICE on Instagram, Spotify, Facebook and Telegram.