Photography by Wallace Woon
Joining the security sector from starkly different backgrounds, Tham Ho Yuen and Abdul Kader bonded over learning the ropes of an entirely new industry. Tham is a soft-spoken, 58-year-old Security Executive and is Kader's direct superior. While other bosses may be firm and overbearing, Tham is personable and down-to-earth when he interacts with Kader.
Tham worked in the manufacturing industry for 23 years before moving to NTUC Club's Downtown East, after his retrenchment in 2010. 64-year-old Kader was a fire sergeant in Changi Airport up until he reached his retirement age, 55, in 2012. That was when he joined Downtown East as a Security Officer.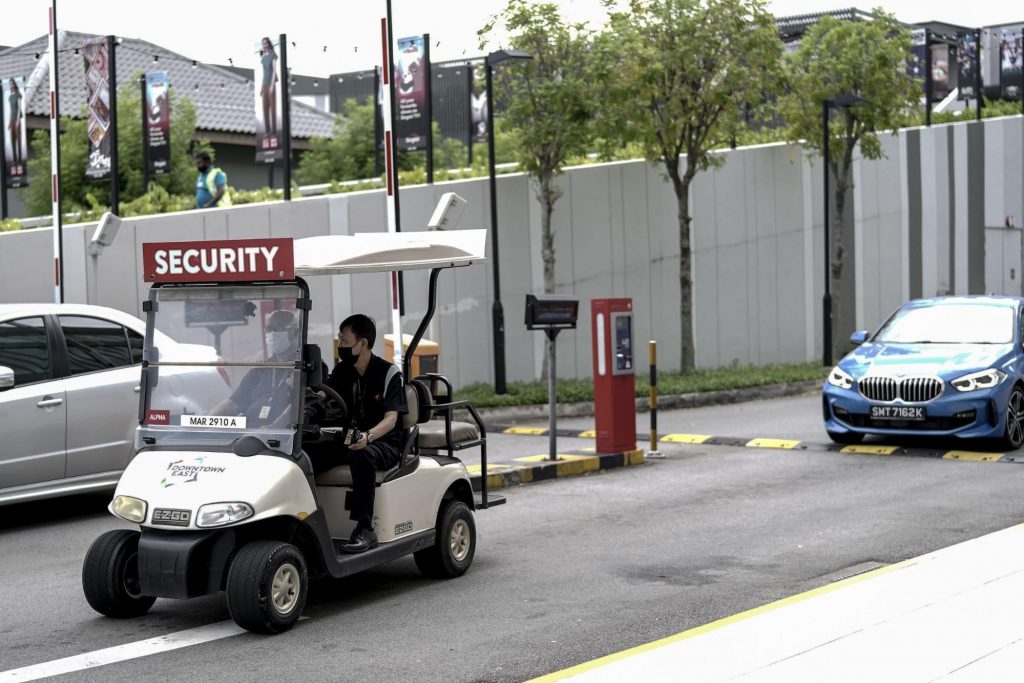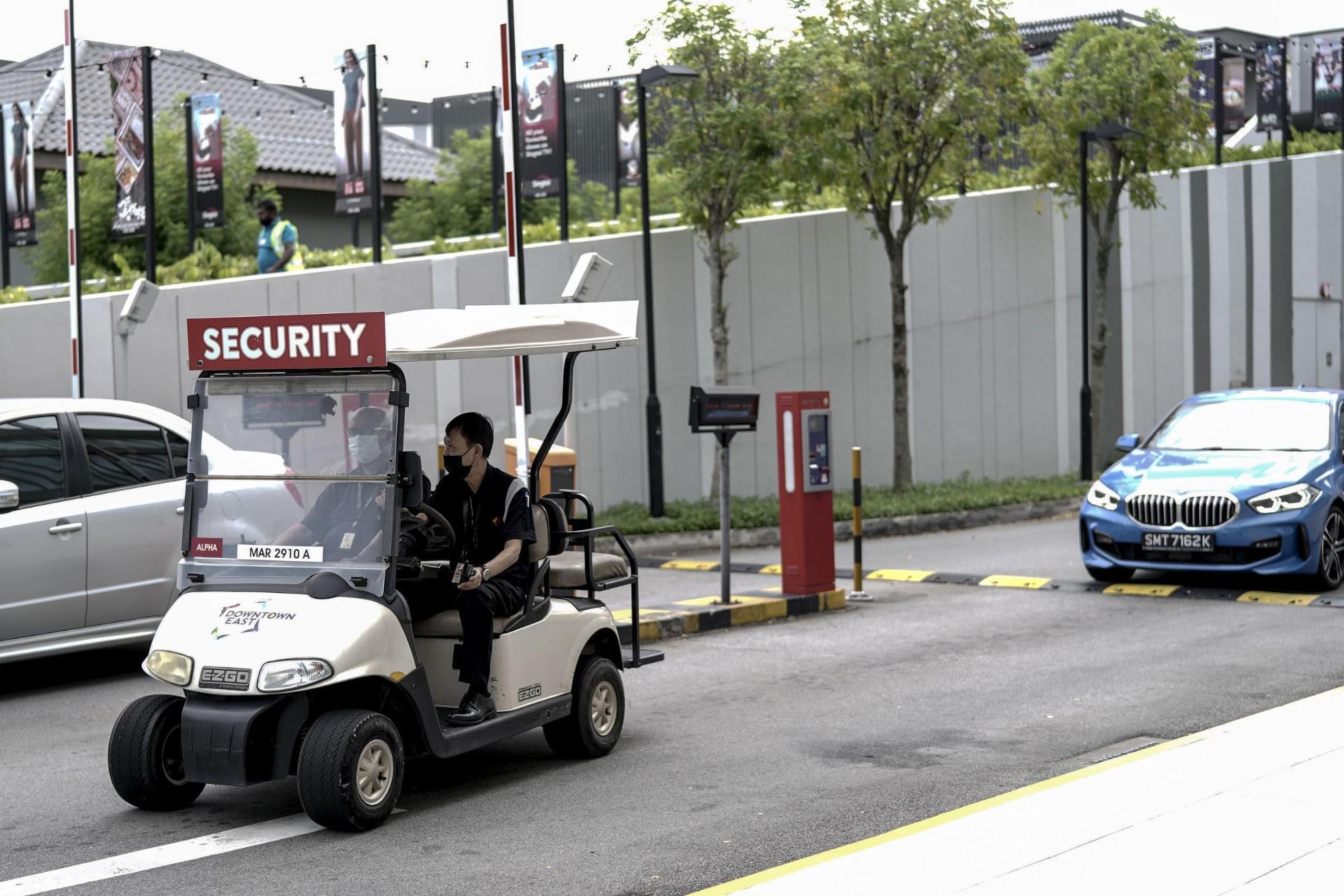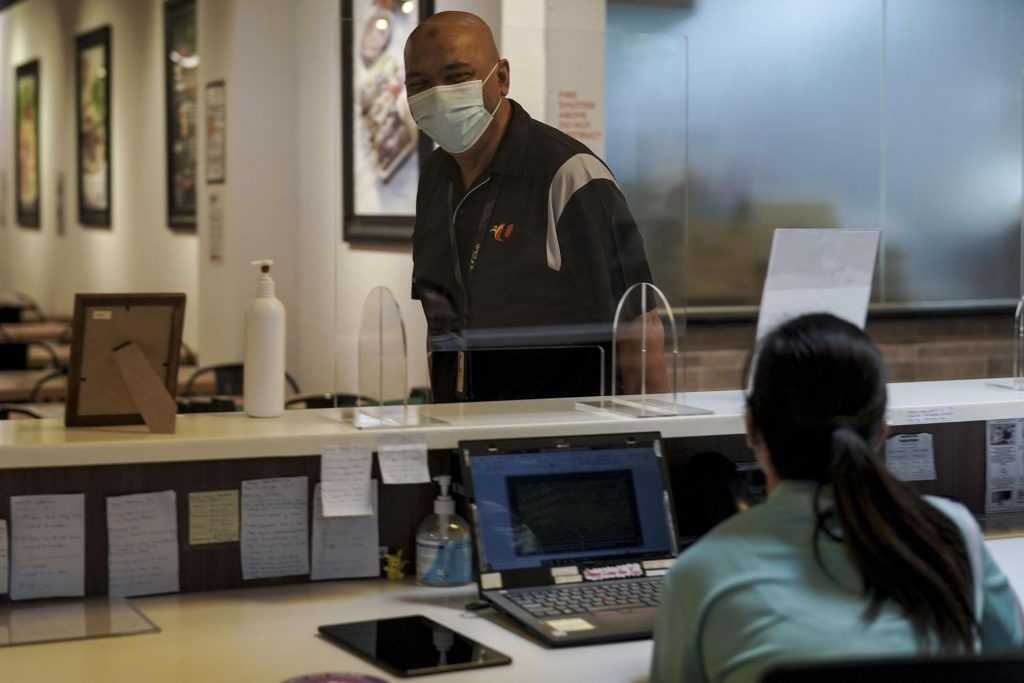 The Importance of Professionalism
Tham is grateful that all five members of his team pull their weight to keep the NTUC Club venues safe. "Our team is like a small family. You can't work alone, especially when Downtown East is holding a big event or when this place gets more crowded during the festive season. It requires teamwork," says Tham.
He is glad that he does not need to keep up an authoritarian image around Kader, because Kader is a responsible worker.
"We have to depend on each other, whether it's a minor or major event. He's not like some other security guards who wayang (pretend to work hard). He takes his job seriously."
Tham adds that he's seen Kader grow and develop into a sharp and confident security professional. He shares that he can communicate with the older gent frankly, especially in high-pressure situations. Tham vividly recalls when the crowds at Downtown East swelled, and Kader came to his aid. Likewise, Kader is grateful to Tham for always having his back.
"When we are assigned difficult tasks, we follow orders and cooperate with each other to get the job done. I've always been a man in uniform, so that's how I am," Kader reveals. As Kader's supervisor, Tham is in charge of assigning shifts. Kader says he's come to trust Tham and his careful planning.
"He seemed like an OK guy," Kader recalls; of his first impression of Tham.
"As I got to know him better, I discovered how understanding he is. He's caring towards everyone and he doesn't push me too hard, because I'm older. We've bonded over the job. Now, we talk more like friends than colleagues."
Their families have never met, but Tham often shares with Kader significant happenings in his household. They talk about the insignificant too; when Tham repairs things around his house, he asks Kader for advice. These two coworkers treat each other like family—when one buys snacks or coffee during their working hours, he buys for the other too.
Sometimes working solo and other times together, Kader and Tham have fond memories of hosting the President of Singapore in Downtown East and the recurring episodes of reuniting lost children with their parents.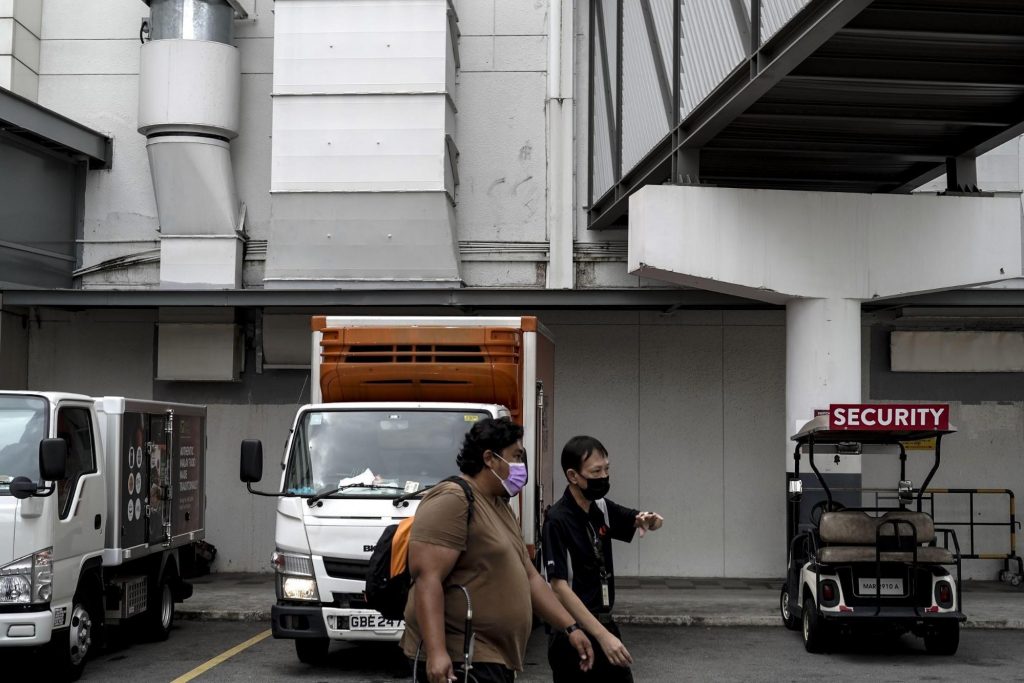 Tackling A Tough Job With A Dependable Partner
"When we are on the same shift, we talk about everything under the sun," Kader remarks with a belly laugh, divulging that they usually share what they see on the local news portal Stomp. Kader discloses that the most spirited conversations between Tham and him are sparked by videos of security officers being mistreated.
The pair reveal that they get a little riled up when they see videos of fellow security personnel on the receiving end of vitriol and manhandling.
"We talk about these incidents, but we don't make assumptions because we acknowledge that we are only hearing one side of the story," Kader says.
Do security officers receive the respect that they are due?
"Public perception of security officers is quite bad and I don't think it will change over the next 50 years or more," Tham laments.
"Some people tell their kids 'if you're naughty, I'll call the security officer to come and catch you', which is not how we like to be portrayed," Kader interjects. "When I have to talk to a member of the public or stop that person from doing something, I try to help them understand that I'm just doing my job—it's for the safety of everyone."
Kader shares that he too has had expletives hurled at him.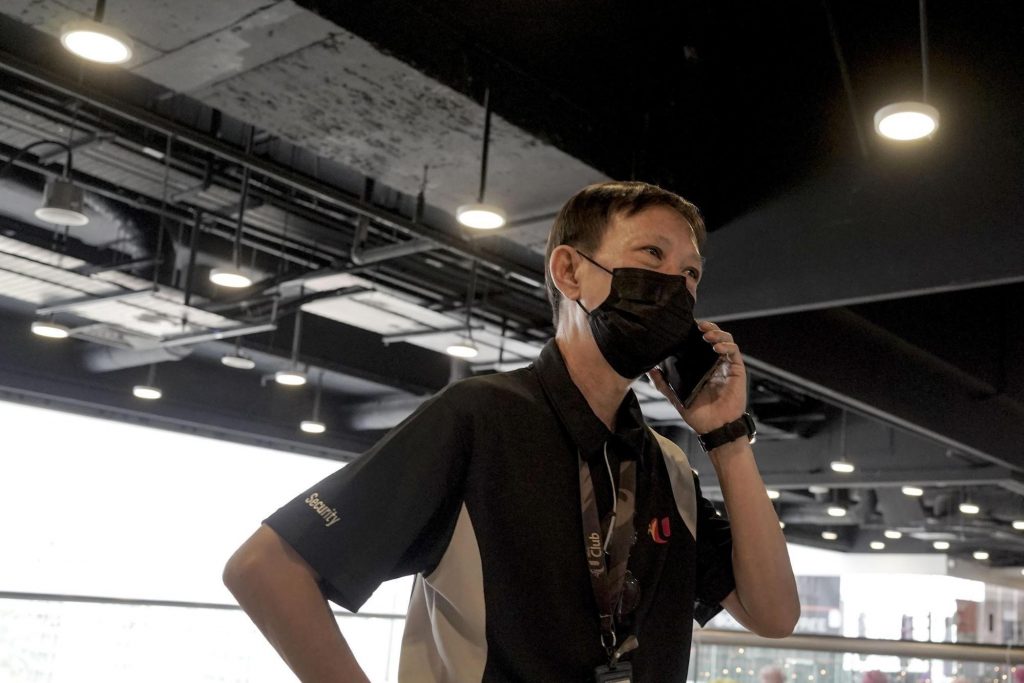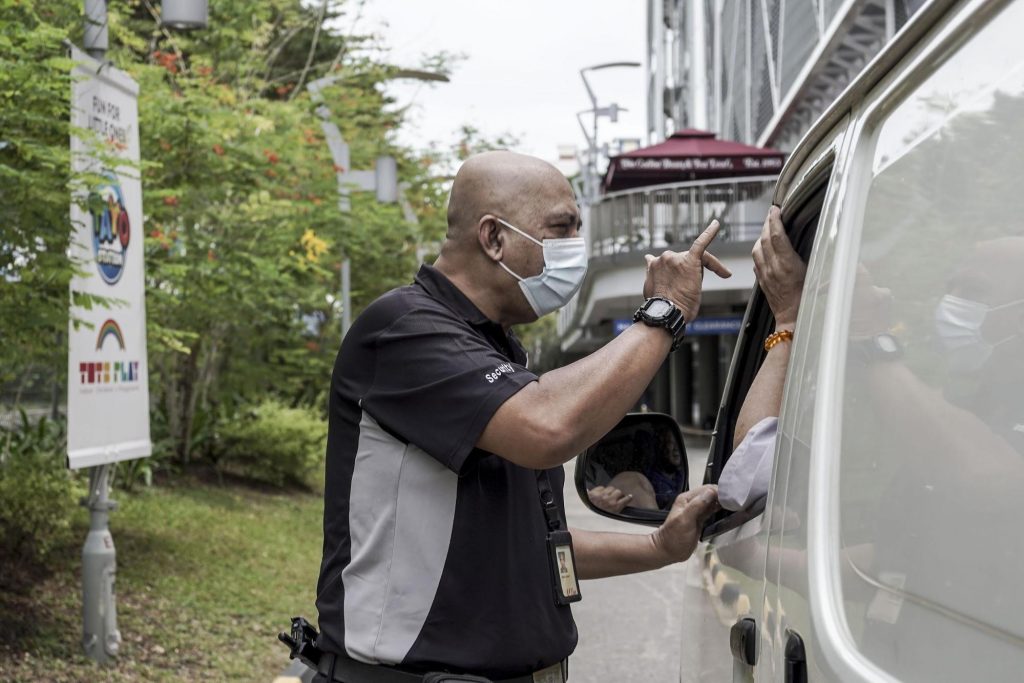 Opportunities To Grow
Even though life as a security officer isn't exactly sunshine and rainbows, both Tham and Kader are content. The value their employer has placed on training has been one of the silver linings, enabling them to benefit from various upskilling and training courses supported by the Workfare Skills Support (WSS) scheme.
Both of them are grateful for the prospects of higher wages and job promotions as charted out by the Progressive Wage Model (PWM). The PWM stipulates minimum wages for various job roles in the security sector, providing a coherent career progression pathway and meaningful wage increases, supported by skills upgrading and productivity improvements. "We're glad that we have opportunities for growth and personal development," Kader says. "We don't feel left behind. We are always presented with opportunities. At our age, we don't have many expectations though. We just want to do our job well and be happy."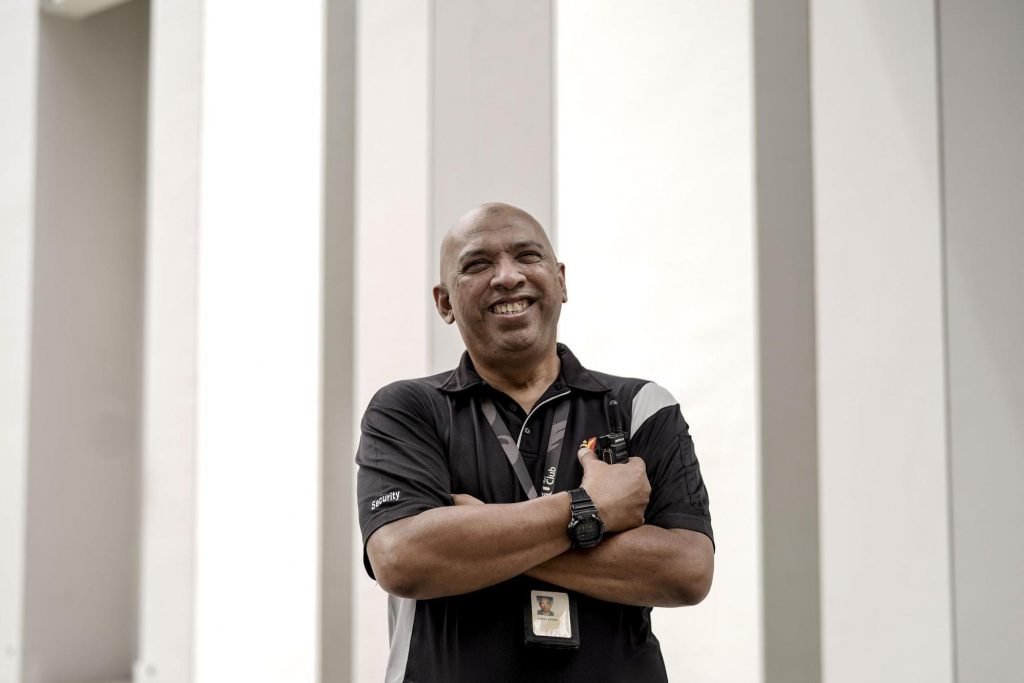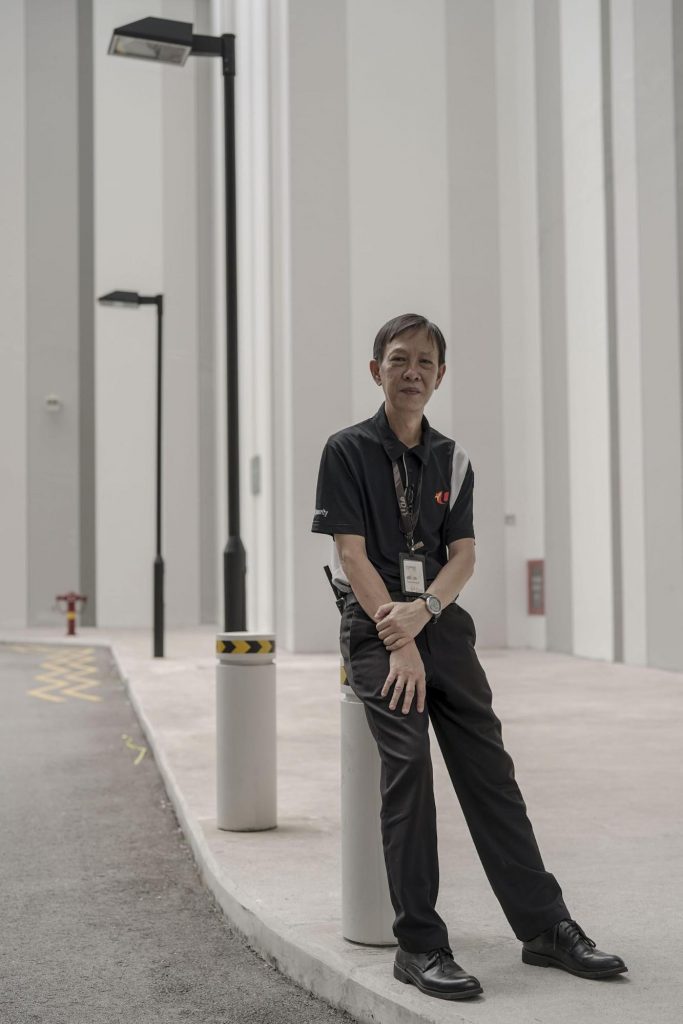 Job Satisfaction And New Experiences
"While working as a fireman, I did not have much contact with members of the public. But working as a security officer has taught me how to talk to people—different characters require different approaches. I've grown into a more adaptable person," Kader elaborates. Having grown up in a friendly kampung, Kader still makes an effort to greet every tenant when he is on patrol.
"Some people ask for directions then they just walk off," says Tham. "When a customer responds with a 'thank you' when we help them, I am grateful for that. Kader and I were both from different industries but joining security has opened our eyes to what security officers go through on a daily basis."
Working as security officers, Kader and Tham do not feel sidelined in Singapore's competitive labour market. They relish still being able to make contributions and are presented with career progression opportunities, on top of deriving contentment from their jobs and forging new bonds.
This story is published in partnership with the Ministry of Manpower.