This is the story of how a visit by a group of boys from low-income backgrounds helped change the culture at a five-star heritage hotel. 
For Cathy Chia, 33, Director of Corporate Communications at The Fullerton Hotels and Resorts, a community outreach event that was supposed to give these youths the five-star experience ended up teaching her the value of doing good over the long-term. 
"I think when you take these boys and our staff out of their normal environments," said Cathy, "something inside them changes."
As part of the experience, the boys were treated to a buffet lunch. Midway through the meal, one boy came up to Cathy and asked, "Hi, I saw the other guests eating this dish, but I don't see it anywhere. Where can I find it?"
"That's when I realised that they didn't know they could lift the metal food warmers," said Cathy. "Having never eaten at a hotel buffet before, they must have thought 'I should only eat the things that are put in front of me.'" 
In many ways, the youths are like the rest of Singapore during this recession. Too preoccupied by what's right in front of us. But what happens when we take ourselves out of our natural element—like the five-star experience did for the boys? 
Can this change our perspective on what's possible?  
What is Privilege? 
Growing up, Cathy had always assumed that she came from a modest background. Raised in a single-income family, she attended church on Sundays, and went to school like any other Singaporean kid. But as she grew older and started seeing how other Singaporeans lived, she learned that this was all relative.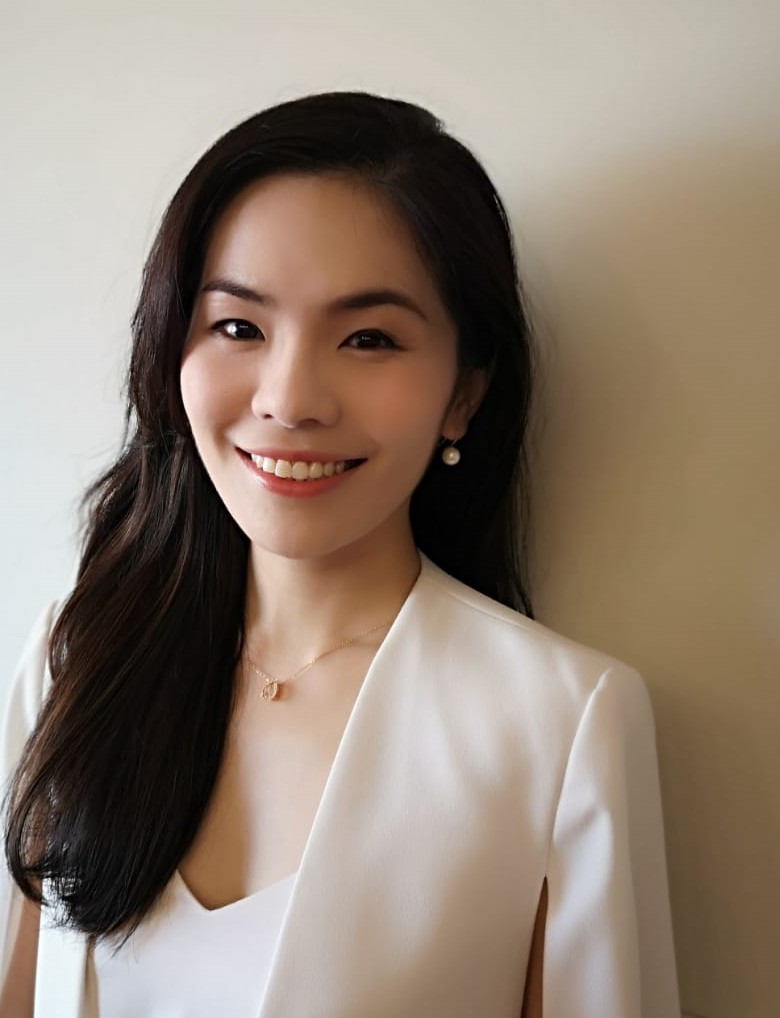 "Being able to grow up and only having to worry about getting good grades is the ultimate privilege," said Cathy. 
Many of the families she encountered had to worry about a whole host of family obligations that go beyond just making a living, including handling relationship issues and health crises as well. Something as simple as applying for a government subsidy often means taking time off work, leaving the kids home alone, and navigating language barriers. 
All of this can be overwhelming, and it's something that's rarely understood by people who've never experienced it. Being financially challenged isn't just about a lack of resources, it also dictates your emotions and consumes the mind.  
"Once you build empathy for others, you realise that people make 'poor' decisions because of a lack of better options," said Cathy. 
"The things these families struggle with would overwhelm anyone who was put in their shoes."
With that in mind, she and her husband tried to give back whenever they could, both independently and through their church. Amidst the pandemic, they packed food and vitamins for migrant workers and cleaners who worked around their estate. 
But doing good through ad-hoc giving or one-off charity events was one thing. What Cathy wanted was to build something with lasting social impact. Something that combined her hospitality expertise with the causes that she cared about.
The answer came out of the blue, when she received an invitation from the National Volunteer & Philanthropy Centre (NVPC) to be part of the inaugural intake of the Company of Good (COG) Fellowship in 2017.  
First, Cathy needed to get her employer's approval.
"I pitched it as an opportunity for Fullerton to launch a concrete CSR programme. Instead of 'can I take some time off work to take classes?' it became 'can I take some time to learn how to create more value for our business?'"
That got Cathy the management buy-in she needed. 
The Company of Good Fellowship Imparts a Different Brand of Doing Good 
Corporate social responsibility (CSR) has gotten a bad rep from the time the term was first coined in the 1960s—and understandably so. 
For sceptics, CSR often takes the form of a PR exercise that goes like this: a corporation writes a generous cheque, hosts a group of youths, then logs the appropriate number of volunteer hours for its employees. Finally, a photo is taken for publicity and the whole thing is promptly forgotten about. There's no follow-up and everything goes back to business as usual. 
But there's a huge difference between generating one-off goodwill and creating sustained tangible value that benefits both the business and community. 
That's the gap that the Company of Good Fellowship programme hopes to fill, by imparting promising corporate leaders like Cathy with the skills and knowledge to do good for the long term. 
The Fellowship culminates in an Action Project, where the Fellow designs a CSR programme to be implemented back at their company. 
But it's not all lectures and theory. The first step was to go out and build empathy. Working with NGOs like Beyond Social Services, the fellows took field trips to solicit direct and constructive feedback from the families and communities they hoped to serve.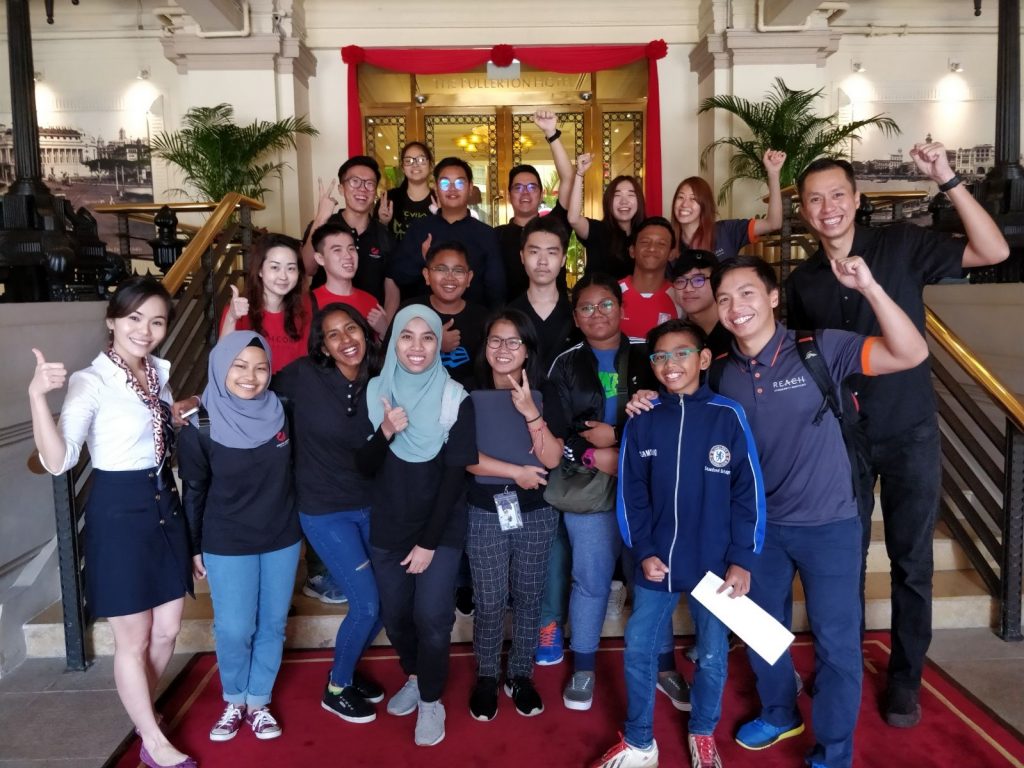 Throughout the six months, mentorship plays a vital role. Fellows in the programme not only get the opportunity to learn from each other, they also gain access to NVPC's network of corporate leaders, NGOs and experienced NVPC staff members.
Under the guidance of her mentor Lydia Ang, Head of Corporate Social Responsibility at CapitaLand Group, Cathy recalled the visit from the group of youths and developed the roadmap for Fullerton Academy. 
The Value of Fullerton Academy 
In many ways, the structure of the Fullerton Academy mirrors the Company of Good Fellowship. Every year, 20-30 youths from disadvantaged backgrounds are enrolled in the Academy over an eight-month period, where they participate in a variety of workshops that train them in hospitality and other technical skills. 
To host these workshops, Cathy approached members of the Fullerton staff. "I went to our chef and said, 'Hey chef, I know you make popiah, rojak, chicken rice, all these types of heritage dishes. Can you teach that to the kids?'"
"At first, they were nervous. Then we sat down to brainstorm and the ideas came. Instead of just lecturing to the kids, shall we turn it into a MasterChef format? The chef can teach the kids first, then be a judge and have the kids compete to see who creates the best version of the dish."   
Together, they drew up a curriculum and did a trial run. 
"It was a big hit for both the kids and the chefs!" said Cathy. "The kids would ask them funny questions like 'Do you like McDonald's? What's your favourite meal? How do you become a chef?'"
As a profession that is often behind the scenes, these experienced chefs were taken out of their normal routines and made to think about the positive impact they were making with their work. This renewed sense of purpose fueled their enthusiasm to do more.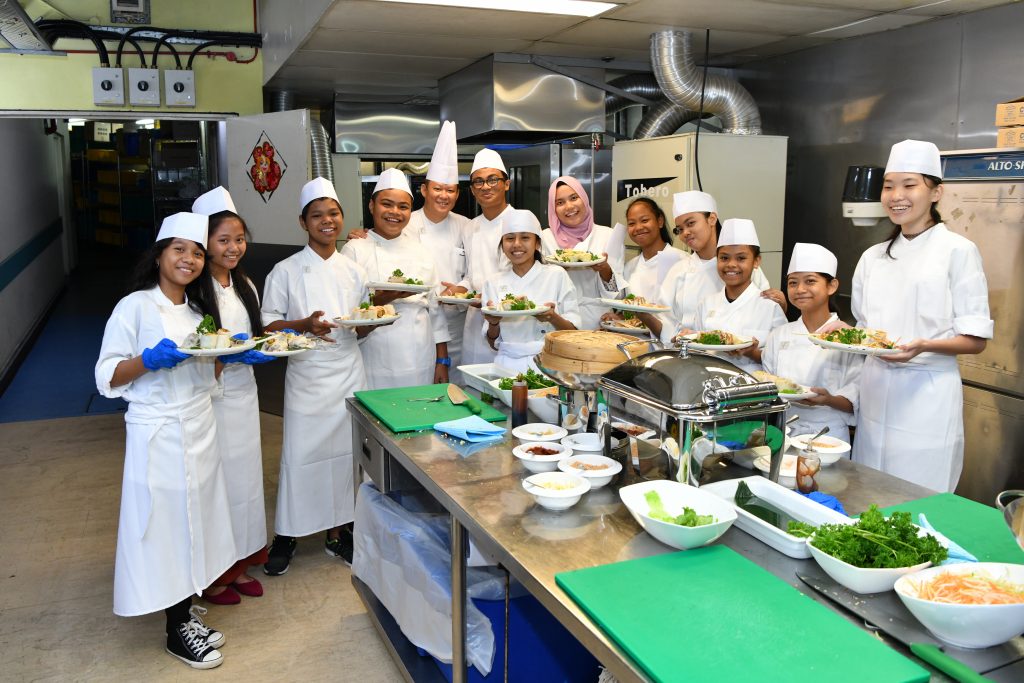 Bolstered by this initial success, Cathy cast a wide net to make her curriculum more holistic. She talked to bartenders about making mocktails. Even the General Manager of Fullerton was invited to hold a session on proper dining etiquette and service. She even reached out to Fullerton's wider network of vendors: photographers, videographers to hold workshops on photo composition and video editing. 
That's the tangible value that a true CSR programme can create: engaged and enthusiastic employees and a long-term pipeline of young trainees, in an industry where it's been difficult to source local talent.  
"Right now the kids are a bit young," said Cathy. "But we're exploring ways to induct some of these youths to work as interns at Fullerton. Once they hit 16 or 17 years old, we can create traineeship opportunities for them."  
On the subject of sustainability, Cathy has recruited all the help she needs to drive Fullerton Academy forward.
"The Academy is now in its third year," said Cathy. "And I have a team who develops new workshop curriculum and runs the programme on the ground. I've found champions within Fullerton to pass the torch to. It's now become a part of the company culture."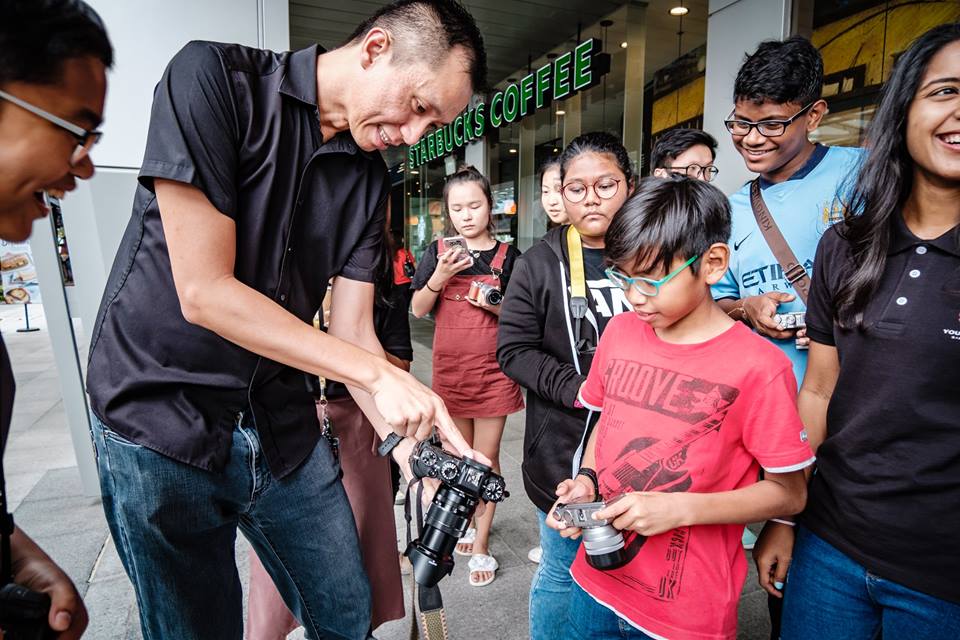 Even amidst a pandemic that has devastated the travel & hospitality sectors, Fullerton Academy is still up and running. Next month, they're giving kids a farm tour of the hotel's garden. In 2021, they'll start holding coding workshops.  
"Not all of these youths will end up in hospitality, but I hope they'll never forget the feeling of being treated like a VIP," said Cathy. "That's the intangible part. Teaching these kids that it's possible to live a life of dignity, while treating others with respect and kindness."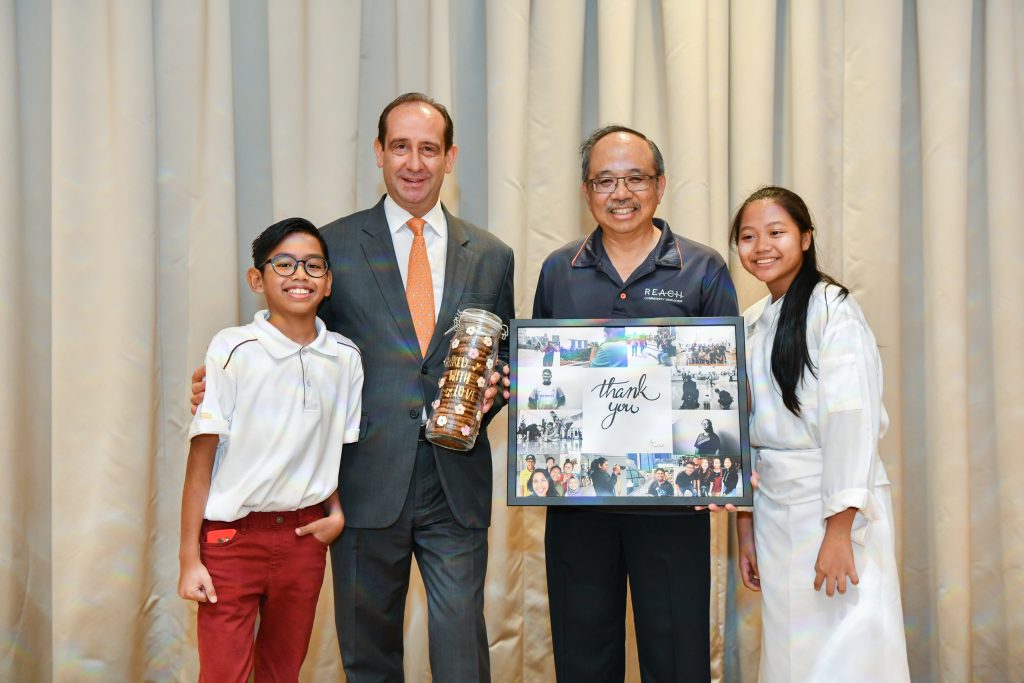 Sometimes the Best Investment Is Our Time 
"People say that it's a blessing to be able to give, and I fully agree with that," said Cathy. "When you start looking out for others, you become a person who is not fully preoccupied with your own life, but you start to cultivate gratitude and a deeper sense of empathy for people in need."
When asked what the best piece of advice she received as a Company of Good Fellow was, Cathy recalled the words of Melissa Kwee, CEO of NVPC. 
"She said that she hoped she'd never become a person from whom it's easier to get five dollars from than five minutes of her time," said Cathy. "Those words really spoke to me."
Time is a function of our priorities. As we face pressures and deadlines at work, it may seem easier just to write a cheque for a donation and forget about it. But the benefits we miss out on once we close our minds off is incalculable. 
"Like most people, I sometimes think 'wow, I'm too busy. I don't have a single moment to spare,'" said Cathy. "but now I think twice. I ask myself whether the time I give today can change someone's life for the better. If the answer is yes, then that's something I want to make time for."
Thanks to Company of Good, Cathy now treasures the time she commits to causes and the effects her contributions have on others. If all of us take a moment to look beyond our current challenges, we just might see the future we want to create.
This story was sponsored by Company of Good (COG).
The Company of Good Fellowship is a talent development programme that grooms high-potential business professionals to catalyse change to benefit both business and society. The Fellowship seeks to develop a community of leaders who will strengthen the ecosystem for doing good in Singapore. Find out more about Company of Good Fellowship at www.companyofgood.sg/fellowship.