For some companies, their idea of Corporate Social Responsibility simply involves making a donation to charity and calling it a day. Tony Loo wants to play a part in changing that mindset. With bicycles.
In a story about the art of building — teams, bicycles, compassion, a culture of doing good — we hear from the 39-year-old director of Grace at Work Teambuilding, an organisation recognised as a Champion of Good multiple times by the National Volunteer & Philanthropy Centre's Company of Good.
---
All photos captured before the pandemic. Top image: Biking Singapore / Facebook
Growing up in a male-dominated household in the '80s with my father, my mother, and two older brothers, I was always venturing outdoors. Fishing trips, picnics, being out in nature — that was my thing. I'm not a very sports-oriented person, but I do love getting my hands dirty in the wild.
So it wasn't a surprise that I signed on as an infantry officer in the Singapore Armed Forces for a few years, as I was very comfortable with outdoor training and going outfield. And since I was an instructor in the Officer Cadet School and took cadets under my wing, it made me realise that coaching skills held a future for me.
I soon left the force to join an events company as a corporate training facilitator in 2010. What drew me into the corporate training sector was the chance to meet fascinating people — these high-flying professionals allowed me to be their mentor.
I've worked with people from the banking industry, pharmaceutical companies and many government bodies. Standard Chartered; DBS; Bank of America; Pfizer; Ministry of Defence; Home Team… I'm grateful to have worked with all of them. I helped their employees understand how teams work together and improve their interpersonal skills. There's satisfaction in using my coaching abilities to help them evolve and grow in their functions, and in turn, perform better.
Cycling, however, was always my first love. With four foldable bicycles, I launched Biking Singapore in 2014. Today, my biking academy continues to thrive during the pandemic thanks to the increase in locals getting into cycling.
As great as it was, I felt the itch to get back into corporate training, so I founded Grace at Work Teambuilding as a subsidiary of Biking Singapore. But I didn't want to just do mere teambuilding exercises for enterprises! I wanted us to make a tangible impact on the community.
During my time as a corporate trainer in an events company, I realised that corporate training programmes tend to be mostly fun and laughter; arbitrary experiences that you might forget about until a year later when you go through another training programme. I've had that nagging feeling that these programmes are never impactful enough to create a lasting memory.
So I decided to see if I could do things differently with Grace at Work. If I could blend social benefits into my programmes and attract clients, it's a triple win. I build a sustainable business, the beneficiaries get the help they need, and we provide impactful corporate training.
Triple Win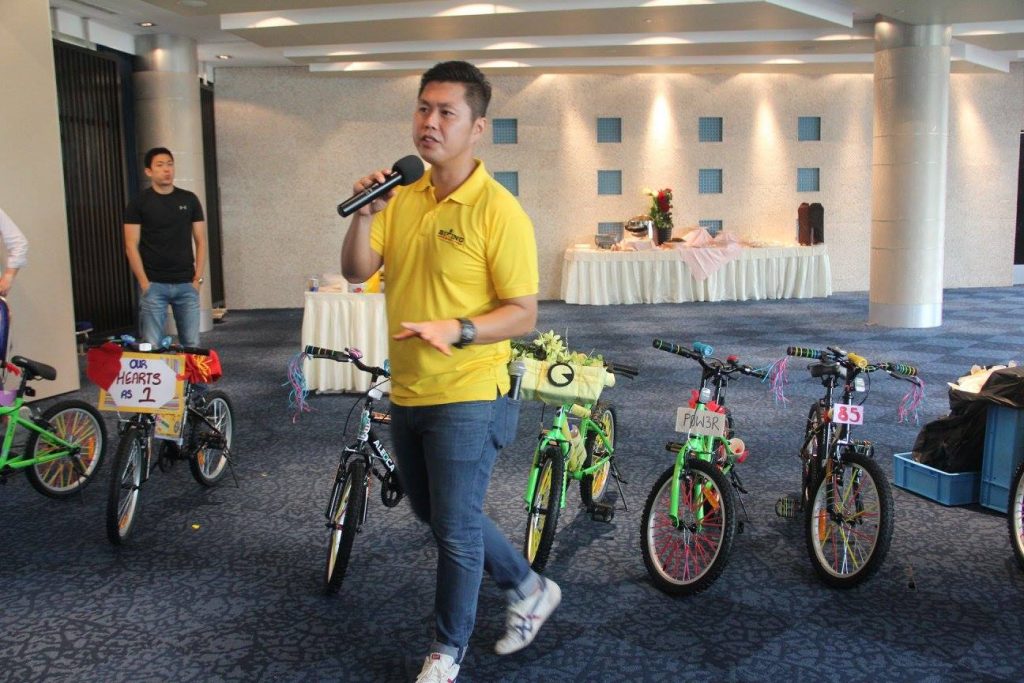 Here's my take on Corporate Social Responsibility (CSR): it will not help solve the world's pressing issues. But the collective power of corporate organisations can positively influence communities. It's a reminder that companies can and should take steps to contribute to their ecosystem.
Take my own company, for example. I could have just focused on corporate training, but if I took the chance to see how I could change my programmes and services to benefit someone else in society, my cost does not go up, my operations don't change. And along the way, my business is sustainable. So that's what I did.
That, to me, is true purpose — where we aren't compromising our commercial, profit-driven objectives just to benefit society. If we can't change our business model, we should encourage that CSR culture within the company so that employees go out to do good on their own time. Companies just need to be more open and comfortable in changing their business models and mindsets.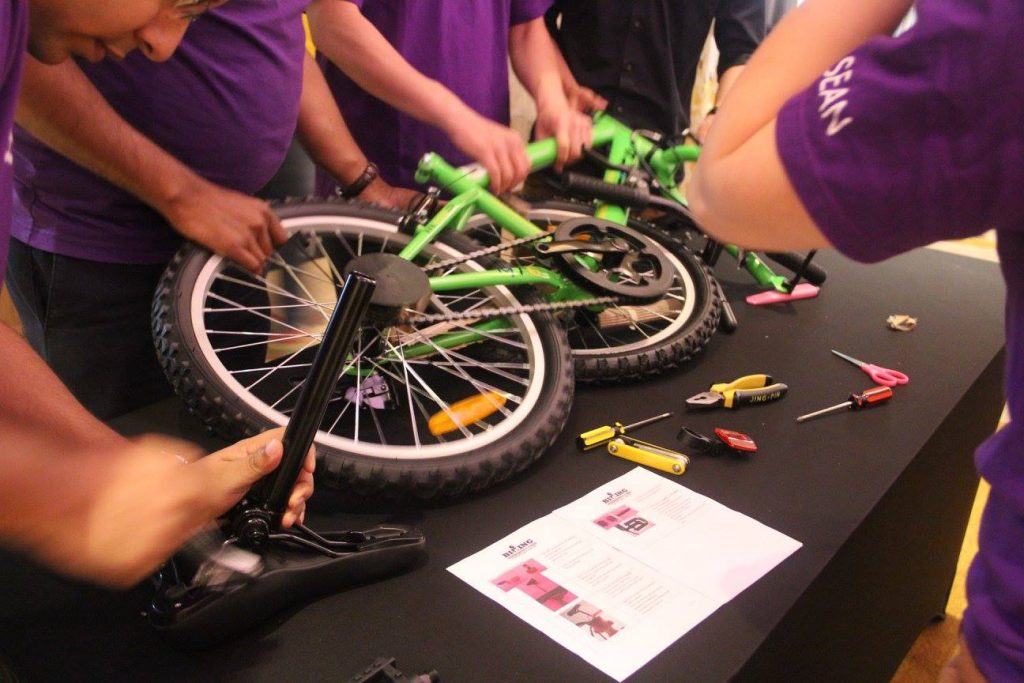 Here at Grace at Work, we came up with the Build a Gift initiative, where corporate clients can choose various programmes in which products are built from scratch and donated to charities. The fun elements of corporate teambuilding and CSR benefits get rolled into one activity.
Building great teams is a straightforward process — you just need to teach open communication, encourage diversity of ideas and skills, and provide a platform for everyone to contribute. But we can add another layer of value to the process by giving them an emotive goal to work towards.
We started with a programme that involved our corporate clients building bicycles for low-income households, which is an obvious choice, seeing as we have the expertise. The clients loved getting a hands-on teambuilding experience, while the kids that received the bikes — well, obviously, they loved the gifts.
From there, we came up with a few more hands-on activities for companies to choose from. Today, teams can also assemble gift hampers, wheelchairs, study corners, school bags and even cook together for charity.
You can see how this creates impact for both the corporate clients and the beneficiaries we work with. Employees enjoy being part of the process to help others instead of simply seeing donations made on their company's behalf. Fond memories form when participants have a more profound idea of what beneficiaries genuinely need and how they can help out in their own time. In some cases, they go on to encourage their family members to do the same.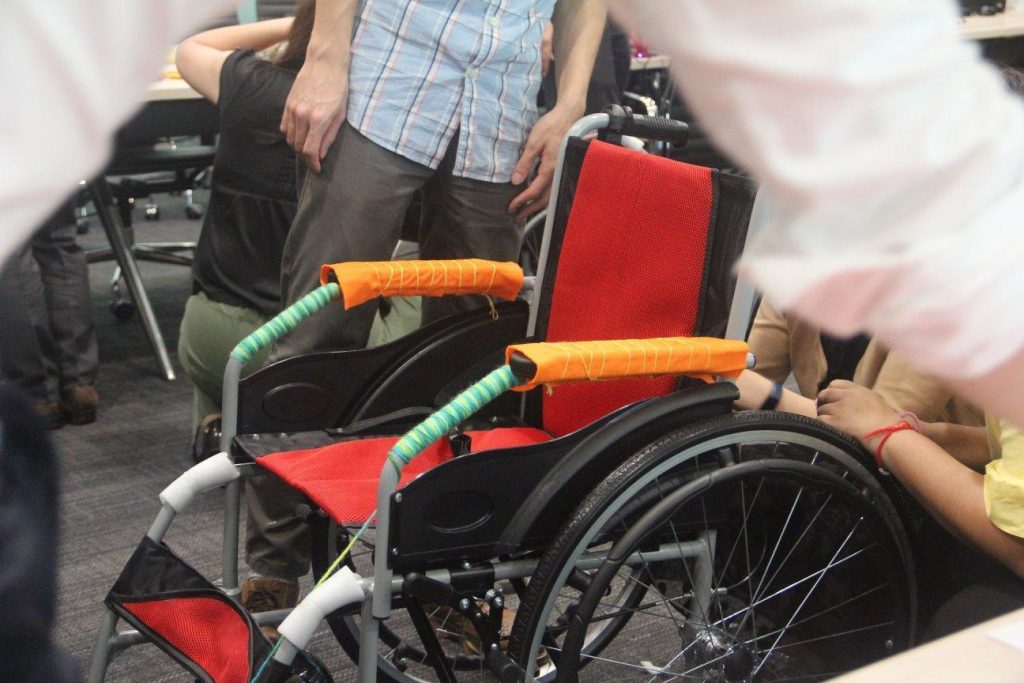 But more importantly, there's a ripple effect within the company itself when there's an emotional aspect in their teambuilding session. The most memorable experience came from the time I conducted a Build A Wheelchair programme for a client, where they would come together to assemble wheelchairs for the needy who need theirs replaced. We also arranged for them to drop by an old folks' home to gift the wheelchairs and personally spend time with the elderly.
The clients felt the connection and wanted continuity, so the company has since supported the home on their own. They found out that what the elderly beneficiaries truly wanted was their companionship — just some time spent with them over coffee and chats.
Do Good, Feel Good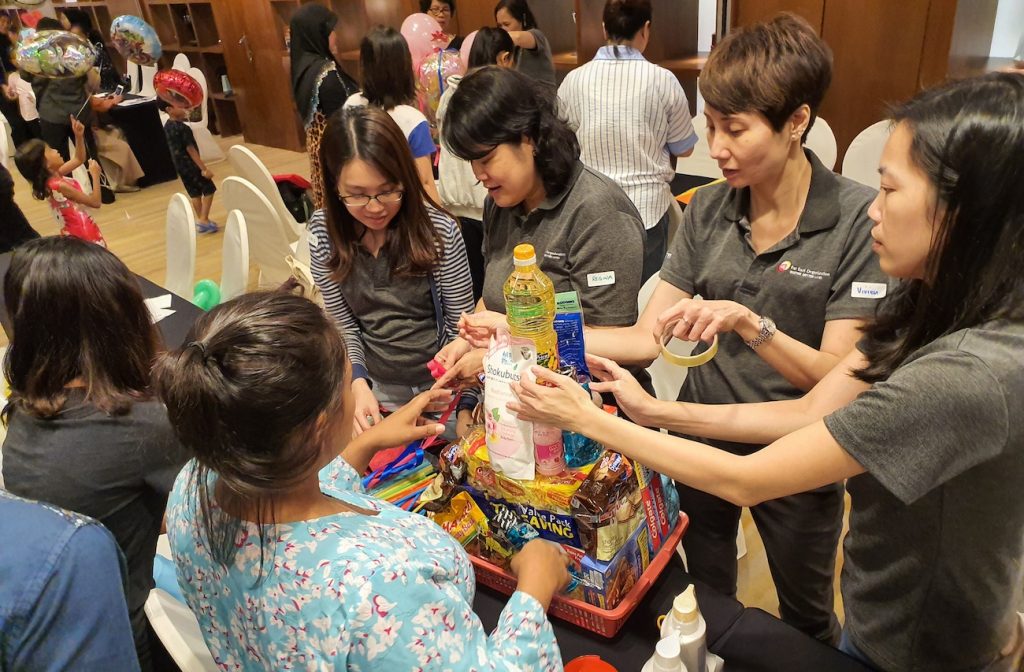 It's always nice when your work gets appreciated. For us, that came when Grace at Work received national recognition as a Champion of Good in 2018 and 2020.
I have to be honest; it has been incredibly humbling. That's because there are many other companies out there that I feel have been making more significant impact than us. For us to be recognised twice… it would mean that Grace at Work is on the right path. But it also tells us that we have to uphold the responsibility to continue doing good at the highest standards possible.
It was especially touching for Company of Good to confer the recognition to us in 2020, during the Covid-19 pandemic. We weren't able to conduct face-to-face programmes, we couldn't make visits to old folks' homes, and we couldn't bring clients down to connect with beneficiaries.
We were hit — emotionally and operationally — and we had to find other ways to train teams through CSR efforts. Grace at Work introduced virtual team cohesion sessions where we would get them to choose a range of products to donate and watch us deliver them to the beneficiaries on a live stream.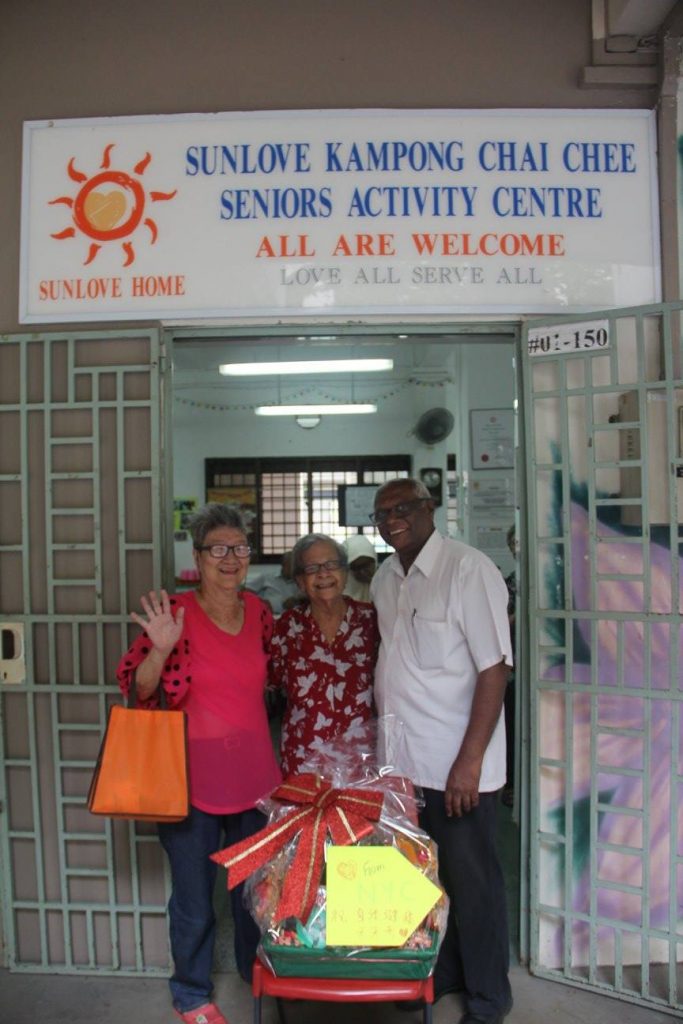 Thankfully, we're still standing here today. It's really about staying true to your business purpose. This year, we're hoping to bring back our initiatives and reignite the spark that comes with conducting programmes physically.
My advice to companies who want to do good but don't know how or where to even start? To be frank, networking is the most important part of getting started in doing good. I'd start with reaching out to Company of Good, which can link you up to other like-minded organisations and mentors who can guide you in the process of integrating goodness into your business.
Also, it's okay to start small! It could be monetary donations; it could be volunteer work; it could even be inviting a representative from a non-profit organisation to your company to share about what they're doing.
You need to remember that doing good is not a race — it's a marathon. You need to sustain your efforts to ensure that compassion continues in all aspects, be it in the way you run your business, the way you interact with your colleagues or even the way you live your life.
---
This story is brought to you by Company of Good.
Applications for Champions of Good 2022 are now open. Apply now or nominate a deserving organisation to be recognised as an exemplary leader and multiplier of good at companyofgood.sg/champions-of-good.
If you have a lead for a story, feedback on our work, or just want to say hi, you can also email us at community@ricemedia.co.