59-year-old Toh Kia Hing laughs when I suggest over coffee one afternoon that he should adopt a more iconic moniker.
"For what? I'm a sound engineer, not an actor!"

He may deny it, but Mr Toh is most certainly an actor. He's even a rather famous one—having achieved virality at one point, the key indicator of success in the social media era.

If by now his name or his picture hasn't rung any bells yet, perhaps this might:
Toh shot to fame in 2012 when the above video "Old Man Gets Sexually Harassed By Sexy Colleagues" went viral.
It was the second in a three part series starring Toh, where he plays an uncle in search of the perfect job. Despite already working a 'dream job' as a masseur for models, he is unhappy and leaves to work in an office and later, in a sports retail store selling bikinis.
With his permanently furrowed brow, black Casio watch and crinkled white polo tee, Toh fits the part of a disgruntled uncle to a T. Combined with his character's imperviousness to the charms and cleavage of the women around him, Toh became an instant star. Within a week, the video garnered over 3 million views on YouTube.
Like most viral sensations, it began by accident—or as Uncle Toh jokes, "I got conned."
Back then, Toh had zero acting experience. He was simply a freelance sound engineer who happened to be friends with the right people at the right time.
"One day I got a call from my friend Nicholas Lee, you know Ronnie from Under One Roof? He said he needed help with a script."
Nicholas had turned to Toh out of desperation. He was short on time and the person who was originally supposed to play the role wasn't a good fit. All Toh had to do was come in and read the script like a local would.
Fast forward several days and Toh received a call from Nicholas telling him that his 'audition tape' had been approved by the client. He'd just have to do it again in front of cameras, lights and a whole crew.
"I got stage fright. I'm not a camera person," he tells me.
To make it work, Nicholas had to be stationed on the side of the camera so that Toh could act out his lines to him instead of the camera. "That's why in the video, you see I'm not looking at the camera."
When the shoot was done, Toh packed up and went home, unaware of what was soon to come.
He wasn't even aware that the ads had been released until people started recognising him and coming up to say hi or snap a picture. In following days, he started getting calls from various media outlets for interviews and even appeared on the front page of the Sunday Times.  
Once, he recalls, he was eating Mala with a friend when a guy, fresh out of army came up and saluted him.
"He told me thank you, you make my life very meaningful."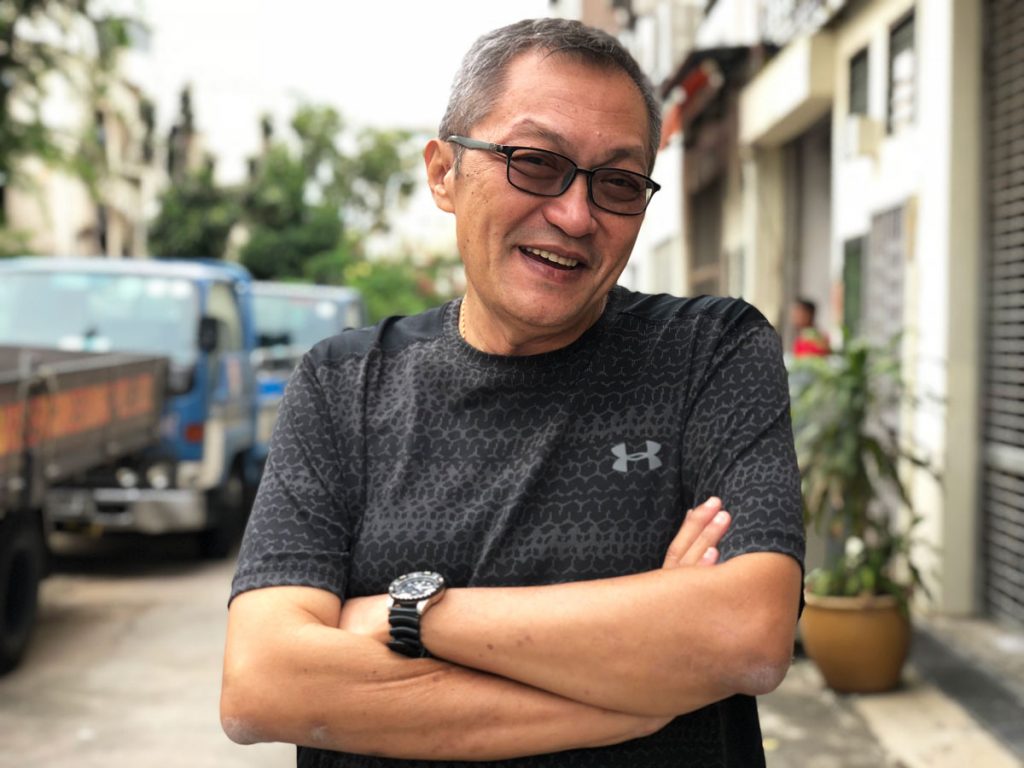 Upon going viral, several of Toh's acquaintances got in touch with him to ask for favours, and to feature him in their own video productions.
"They'll come to me and say help help leh brother."
At the end of shoot, his 'friends' would tell him "Oh, this is all the money I have only, sorry."
"It was so little. I felt very cheated and exploited but what to do. I had already done it."
The requests for favours didn't just stop there.
One time, Toh happened to be passing by a photo booth when the photographer recognised him and asked for a picture. He told Toh, "I really need you for my work."  
As the man explained, he had hoped to photograph Toh so that he could then use his face as a prop to photoshop into other people's photos. Upon hearing that, Toh promptly headed back into the venue, took his bag and left via a side exit.
And then there's the hate.
For his own sake, Toh actively avoids reading the comments that people post on YouTube and remains highly selective about who he accepts as friend on Facebook.   
The only time he responded to a comment was when he was accused of being gay and impotent.
"What makes him say that?" He asks, eyes wide and still clearly agitated despite it being years. "Does he know me? No. How can people say things like that?"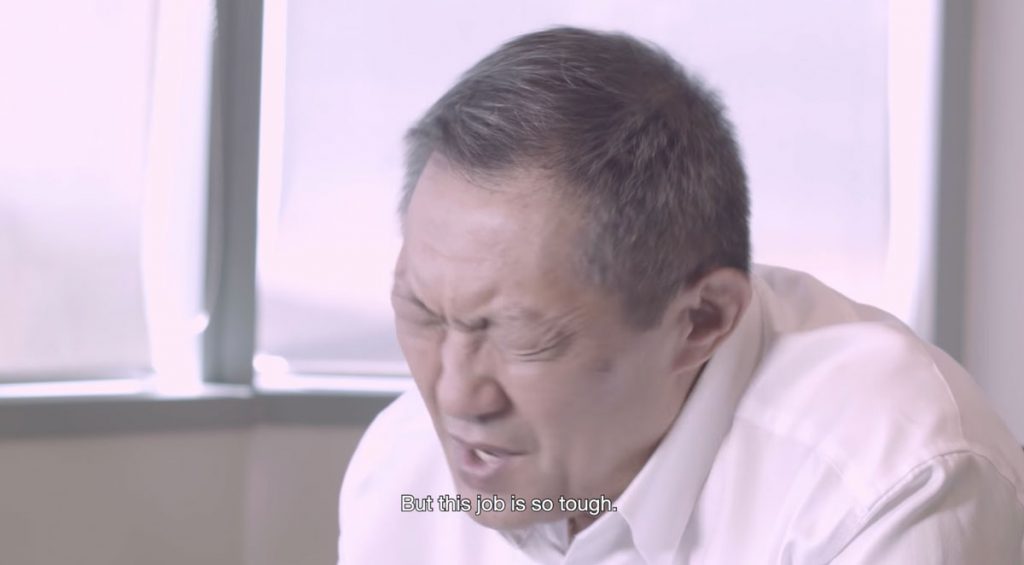 Back in 2012, The New Paper wrote that "Despite netizens raving about his performance, he is an acting novice. This is his first, and perhaps only, acting role."
It wasn't. Although working as a freelance sound engineer takes up the bulk of his time, he's continued to appear in several advertisements throughout the years, to much less fanfare.
Most recently he was featured in a POSB "Beep Beep Ka-ching" ad and next month, he'll make a cameo appearance in a movie directed by Kelvin Tong alongside Adrian Pang and Oon Shu An.
In almost every role he's taken on since 2012, he's only ever played the stereotype of a grumpy Hokkien speaking uncle. But he doesn't mind one bit.
After all, he is every bit an uncle as the characters he plays.
His favourite pastime is fishing, and his favourite food is char kway teow and ice lemon tea. He curses and swears at his friends, and prefers slippers and leaving his hair in a mess. He's also not afraid to speak his mind honestly and bluntly.
Although he would love to act in say, a sentimental or serious role, he understands how much audiences love and relate to his portrayal of the quinessential uncle.
"You never know that the character you play could save something or help improve something because of the way you deliver or say it. If they feel that there is a need to deliver a message through my character then go for it."
When I ask if it bothers him that none of these roles could ever eclipse the success of his first gig, he shakes his head.   
For one, acting isn't something that Toh does out of passion or appreciation of the craft, but because it helps pay the bills. Melissa, his agent at Triplex studios, notifies him whenever any suitable roles come up and if Toh happens to be free, he'll take it on.
The money isn't a lot, mind you. "People think I famous then I rich, I tell them, you think acting good money ah?"
Nevertheless, it has helped pad his pockets a little.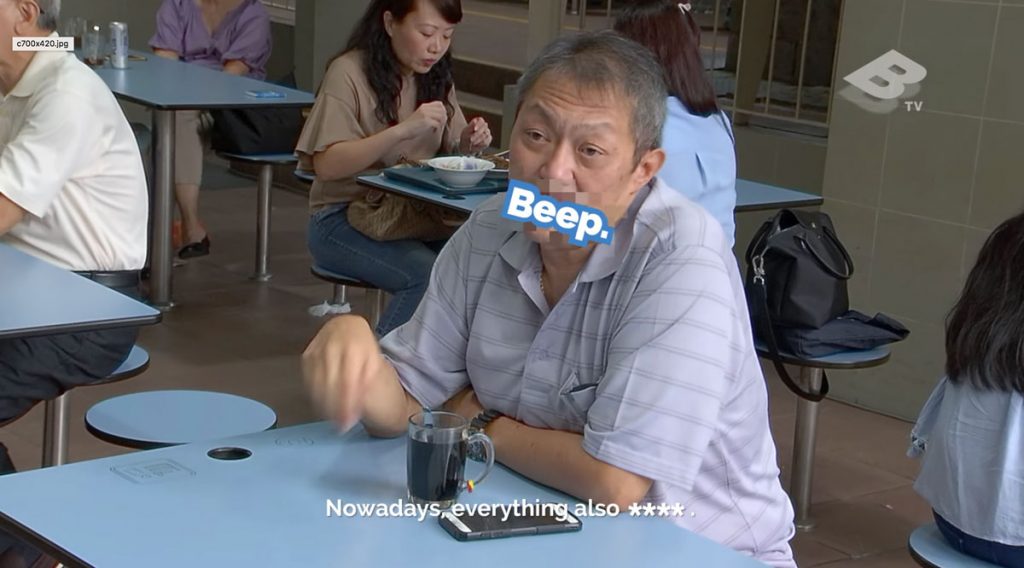 None of this changes the fact that social media and fame scares the hell out of him. Throughout the course of my time with Toh, he makes it clear that he has no interest in the limelight.
In fact, fame so scared him that once the videos started going viral, he didn't leave his house for a week.  
"I told Nicholas to get NTUC to sponsor me, so I can wear a plastic bag over my head to go out."
Despite living under the same roof as his parents, he managed to keep the entire situation hidden from them. They only found out when Toh's aunt called saying she had seen him the papers.
Toh takes little joy in such 'accomplishments': "I would rather tell my mum I won 4D, not tell her that I appear in the newspaper."
His aversion to fame comes from years of working as a sound engineer where he has encountered many celebrities, both good and bad.  
Without mentioning any names, he tells me of people he used to help when they were poor and down on their luck, only for them to turn their backs on him upon becoming famous.
"Now they are out there, talk different, act different, won't shake your hand."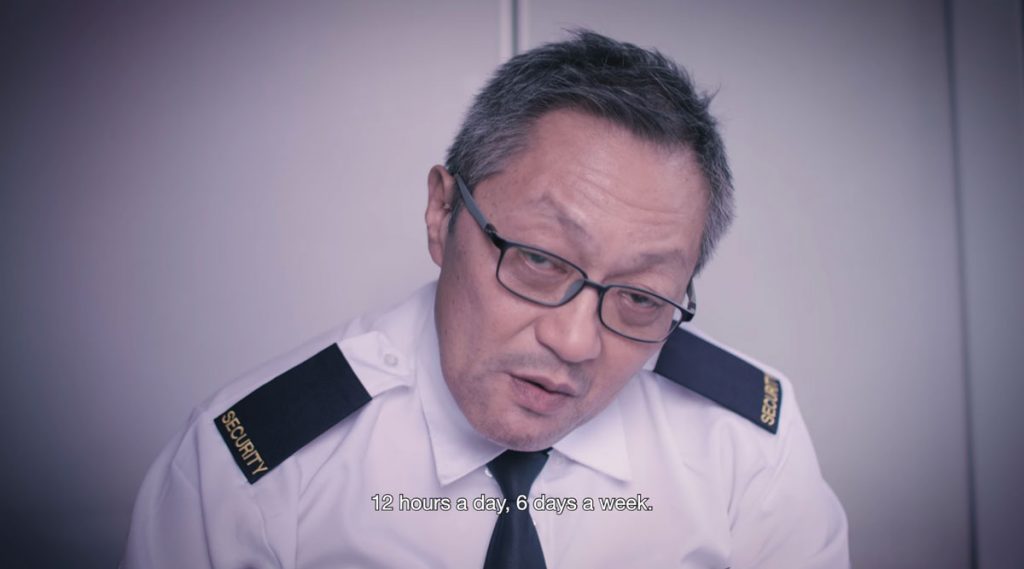 Eventually, after starring in his 3rd video, Nicholas sat Toh down and told him that that would be the end of it—for now.
"He told me to stop and just let the hype die down."
This was a curious move considering Toh was at the peak of his fame. Calls were coming in everyday requesting for his acting services. Anyone in their right mind would've just gone along for the ride.
But as Nicholas told Toh, they had to be careful of over-milking the hype. He didn't want Toh to end up like Phua Chu Kang at the time, a tired and predictable act.
If he left now, people would remember him on a high.

And they have, as none other than Toh himself.

Want a massage from Toh? Email us at community@ricemedia.co.