Top image: Yvette—captured by her daughter, Marisse, who's a photographer.
When was the last time someone projected a hurtful stereotype onto you?
Whether you realise it, the answer is: all the time. Every stereotype is negative, even the ones framed around supposedly positive traits. They imply that a person is one-dimensional, judged on a single trait associated with their race, nationality, religion, socioeconomic status, or any broad category that they happen to fall into.
But if you are from a minority community, especially one that's perceived as lower-income and having little social capital, you might find yourself on the receiving end of this hurtful behaviour more often.
Just ask the community of Filipinos in Singapore. Many are familiar with being mistaken for domestic helpers or nurses, and this label often comes with the same discrimination that migrant workers face, such as being spoken to with condescension.
Yvette Atienza, jazz singer and singing teacher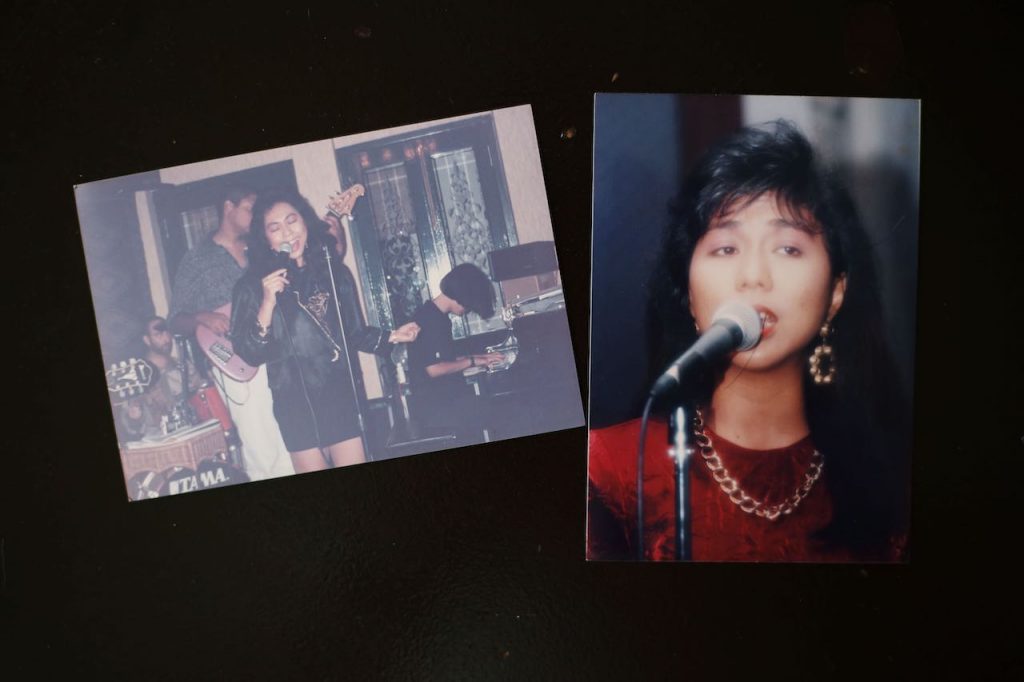 Yvette Atienza, a 56-year-old singing teacher and jazz vocalist, moved to Singapore about three decades ago to be a singer in a show band. At the time, Singapore's economy was booming, and entertainers from the Philippines were highly sought after.
It was then that Yvette fell in love and got married to the man who would eventually become her ex-husband and father of their daughter.
"Most of the Filipinos here were maids, and I would get really annoyed when I was mistaken for one. If people mistake you for being a maid, that's fine, but what's not okay is that they treat you badly as a result. They talk down to you. They're sarcastic. I didn't like that at all."
For instance, some taxi drivers would ask Yvette where she was from, telling her she was "so lucky" when she recounted her story.
"These people thought that I'm poor and I'm marrying up, but my family was wealthier than his. I would try to explain to people that not everyone from the Philippines comes here to be a maid," she adds, admitting that she still has a chip on her shoulder till this day.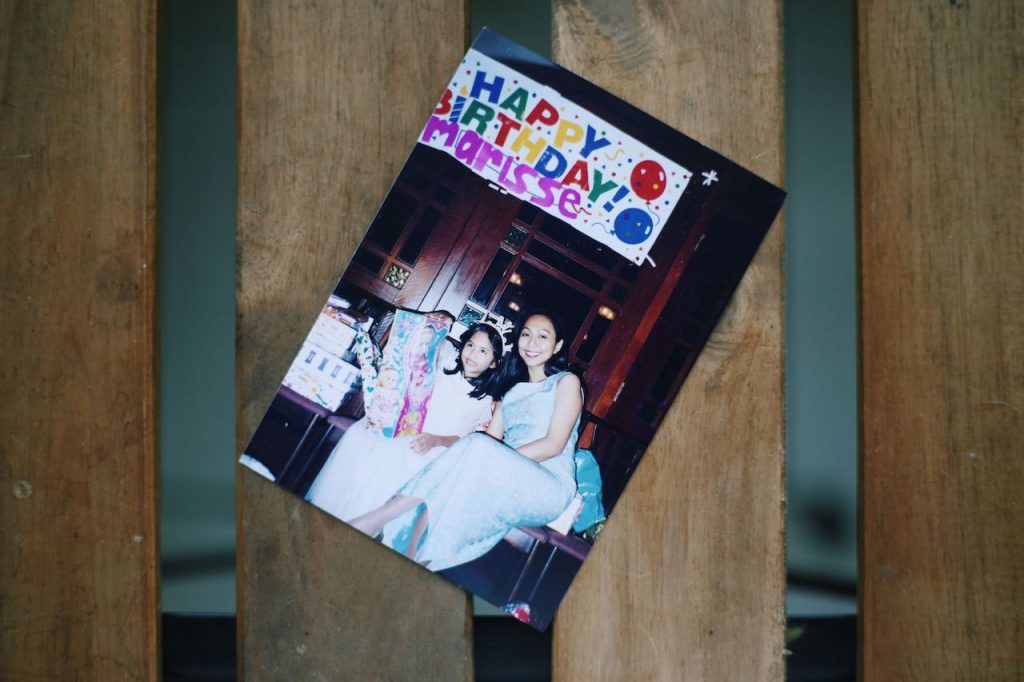 Nonetheless, Yvette believes this behaviour was isolated to "ignorant people"; the majority of those she met were less prejudiced, and it didn't stop her from getting jobs or finding friends.
"People in the music industry were welcoming, knowing that I was a Filipino singer who had been working here previously in the top clubs, such as Peppermint Park, Rainbow, and Atlantis. They were confident I could sing well, and so at the start, I kept getting invited to join bands. It wasn't hard for me to find work in the beginning. I was spoilt for choice," she says.
Most importantly, it didn't prevent her from making Singapore home for her daughter, even after her ex-husband left. As a single mother, she juggled two jobs—one as a magazine editor and the other as a singer. Life was hard, because she didn't have siblings and parents around, or even a boyfriend for support.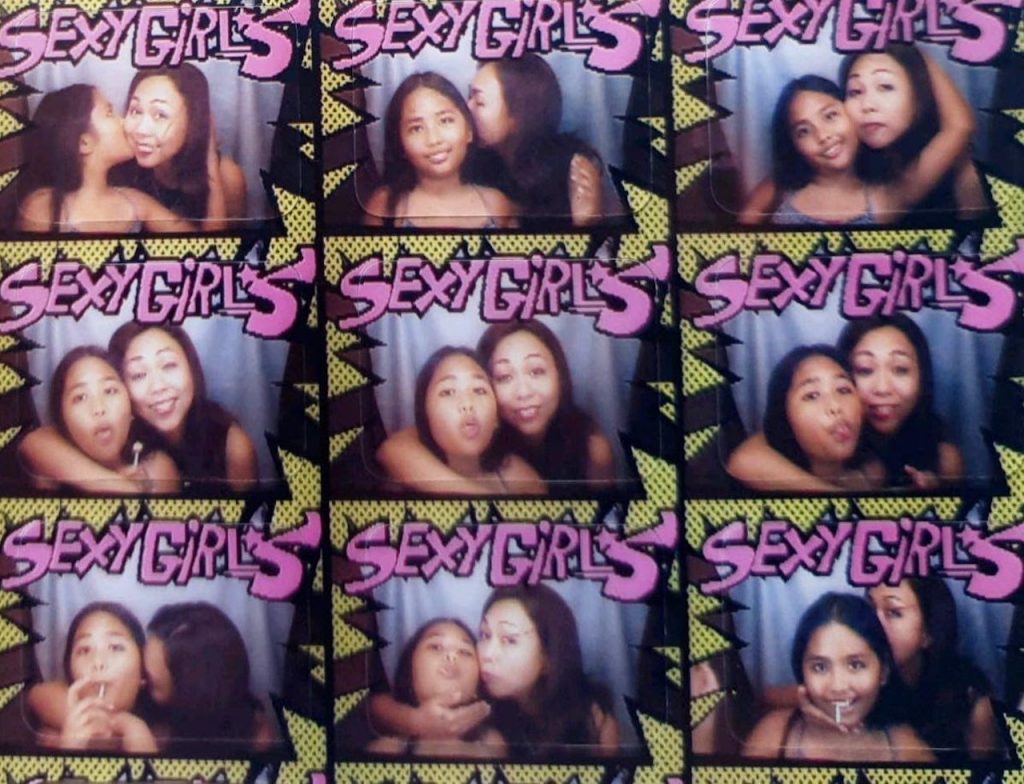 These days, when Yvette isn't performing at gigs, she teaches singing four days a week. With her youngest student at seven-years-old, and her oldest at 59, she doesn't feel like she's working, simply because she thoroughly enjoys producing music. This continued pursuit of her passion is exactly what she encouraged her daughter to do from young.
"I always tell my friends that they should pay close attention to what their kid likes to do," she says.
In a way, those taxi drivers were right. Perhaps being able to watch her daughter chase her passion, while she pursued hers, did make Yvette "so lucky".
Rene Navas, inhouse legal counsel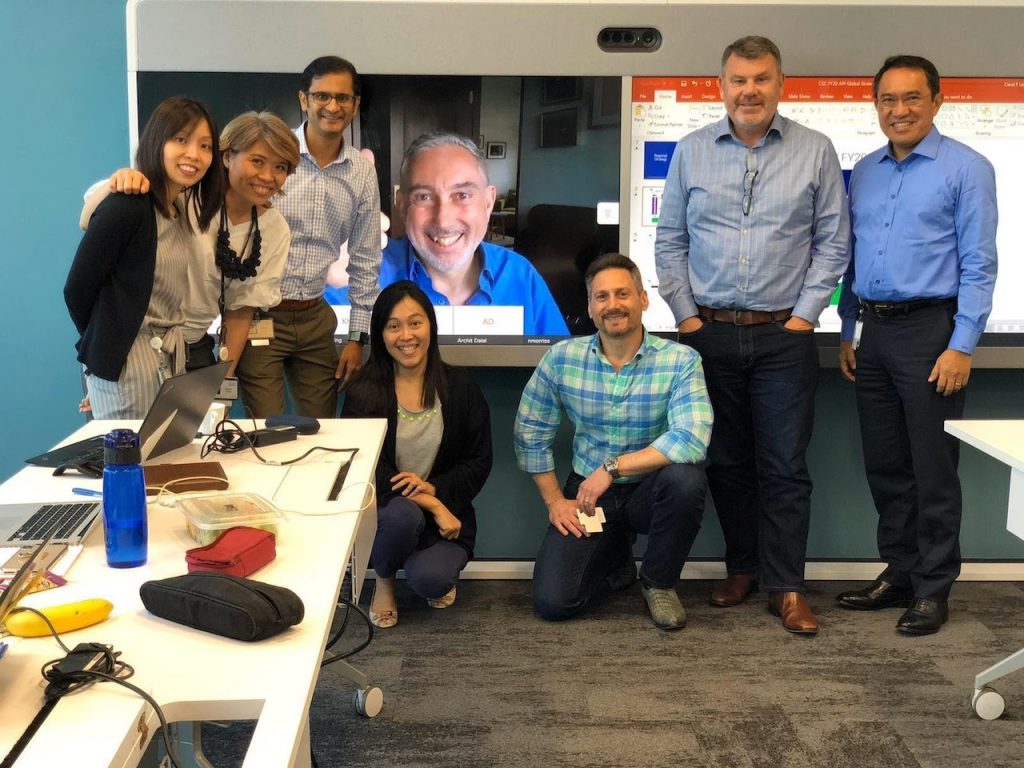 Another Filipino in Singapore that many might also consider "so lucky"—without a hint of condescension—is Rene Navas.
In 1998, fresh out of a Masters in Law from New York University, he was hired by IBM Singapore. After seven years on the job, he moved to Cisco Systems Capital, where he took on a broader role.
Now, the 57-year-old heads the in-house legal team for Asia Pacific, China, and Japan at Cisco, where he's stayed for 15 years.
Rene's job—and to a larger extent, his successful career—is a culmination of his interests and skills. He shares that in the Philippines, before entering law school, you had to have another degree. Since he was good at math, he read engineering.
At the time, computer programming was also "the in thing", making him the only one in law school who "understood how a computer worked and its implications". Naturally, this made him highly valuable to his industry.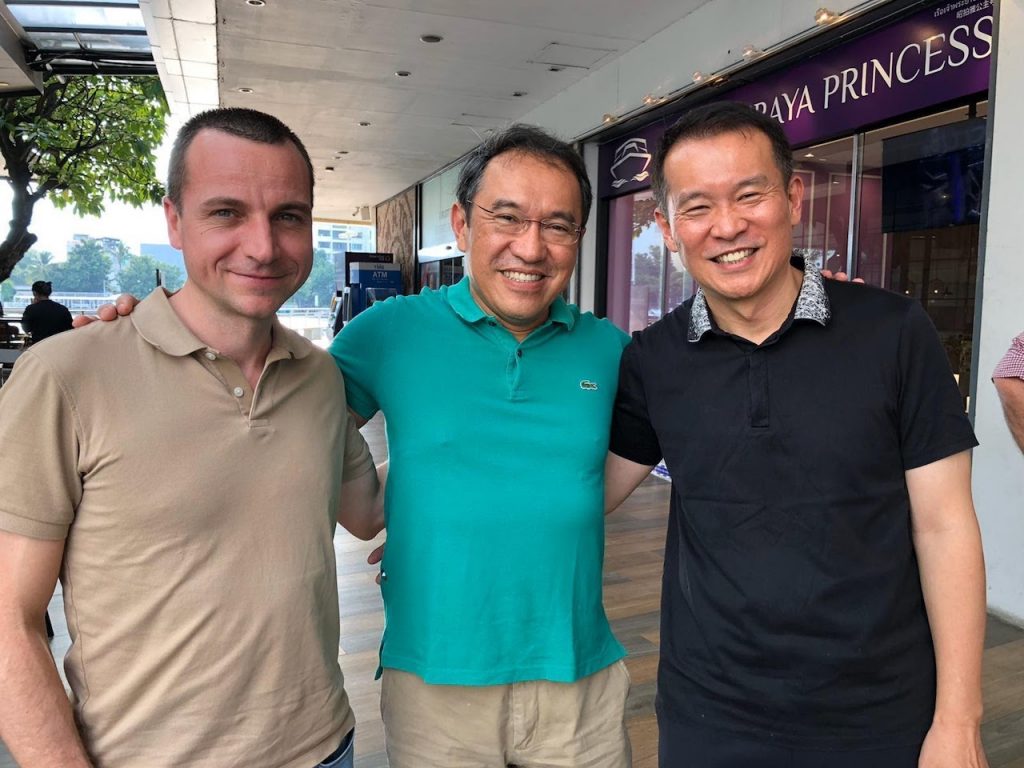 Being in a managerial position, Rene admits he never faced any discrimination at work. His multinational company, Cisco, is also open and flexible, and prioritises diversity. These values, according to him, align with his Catholic upbringing, which inculcated him with the need to treat others with open-mindedness and respect.
The company also gives Rene adequate work-life balance and allows him to accompany his wife on trips back to the Philippines, where she's frequently invited to show her art.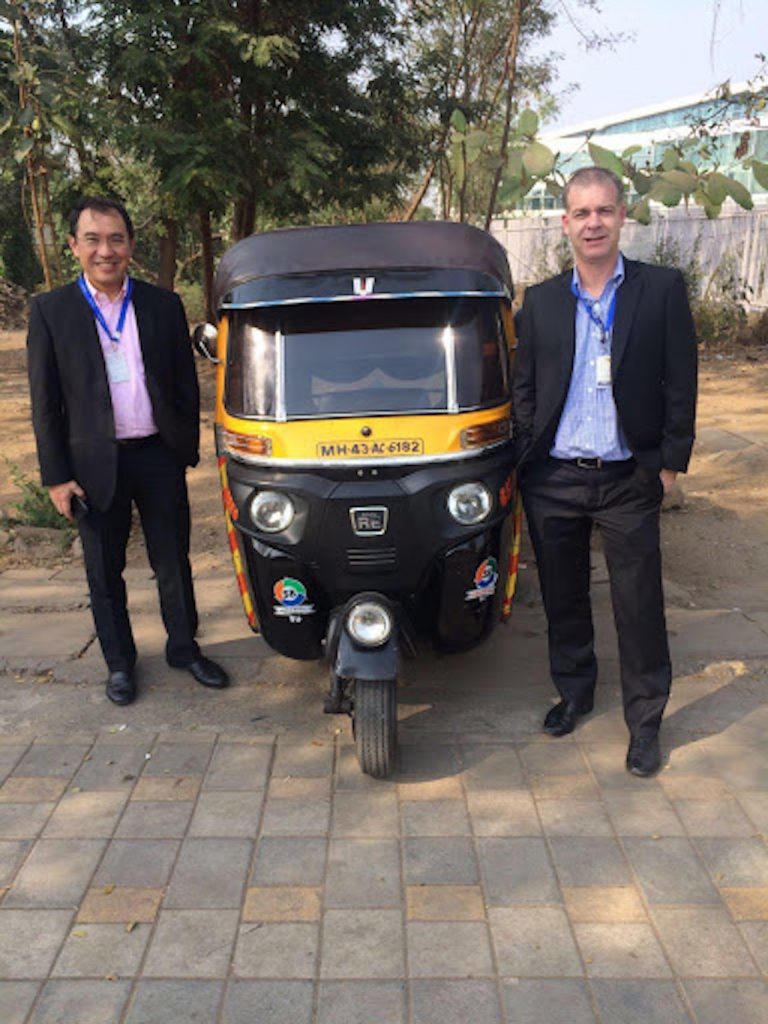 On facing discrimination, Rene shares, "Once, while my wife was grocery shopping, she received snide remarks from the cashier. People thought she was a maid, and they tend to treat maids differently. So she put on nice clothes and jewellery from then on, just to distinguish herself. But how can you truly be yourself if you just want to dress plainly and be treated well?"
But the good outweighed these occasional instances. When he first arrived in Singapore, several colleagues invited his family over for dinner to their homes.
"One family also drove us to their favourite grocery and fruit stall and gave us a map to help us get familiar with Singapore. This made transition here easier," he says.
As Rene recounts his experiences integrating into Singapore, I am reminded that it's convenient to stick with our countrymen whom we already know. But when we allow this inclination to affect how we treat others who are different, we end up closing ourselves off to genuine connection and camaraderie.
Mario Lajarca Jr, polytechnic lecturer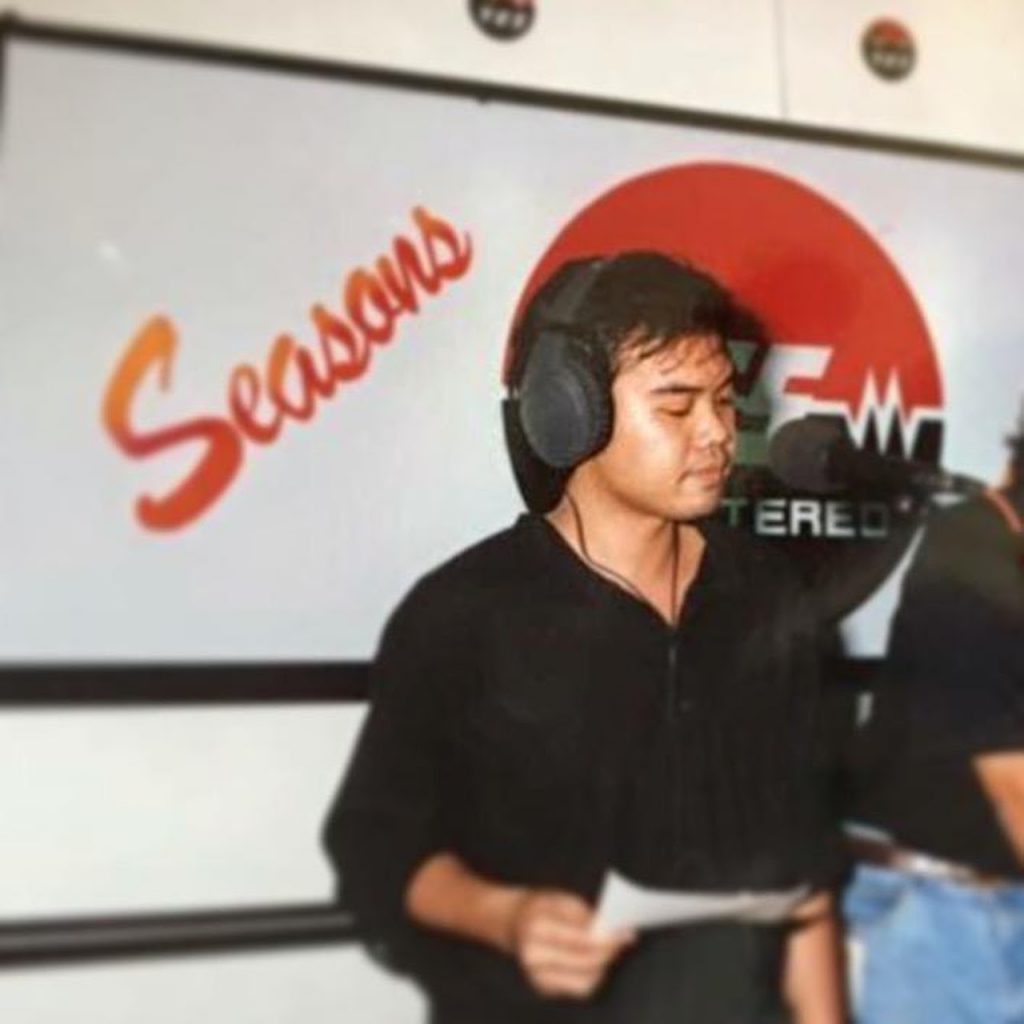 Being sensitive towards race and nationality is something Mario Lajarca Jr often discusses with his students in class. The polytechnic lecturer doesn't shy away from 'thorny' social issues, but welcomes the opportunity to educate the younger generation instead.
If anything, his vocal behaviour seems to have rubbed off from his days as Super Mario—the persona he used to have as a former radio DJ once upon a time.
Having lived in Singapore since 1997, Mario started his career as a producer-presenter at 91.3 FM, where he eventually became the creative producer. Professionally, there were myriad opportunities open to him that he never expected he could get paid to do—for instance, hosting and performing gigs in front of large crowds, and composing jingles for brands such as Weiken.
(Yes, it is the one in your head right now: Weiken dot com / 'Cause we can.)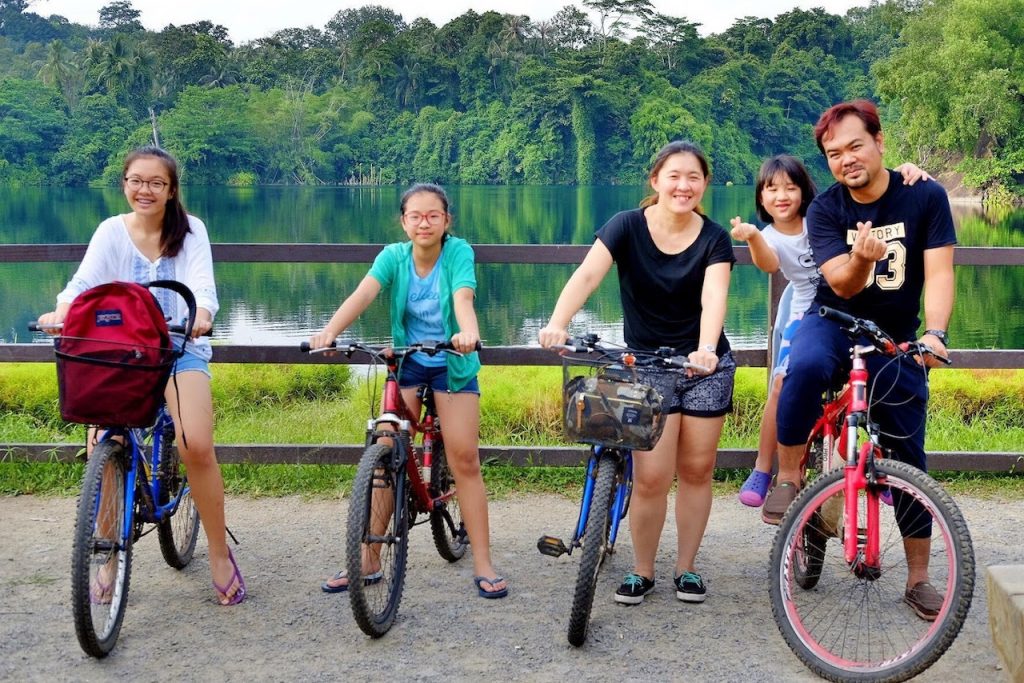 But his biggest 'achievement' was marrying his wife, a Singaporean Chinese colleague who was one of his first local friends, before having three daughters together. Similar to the experiences of my other interviewees, some taxi drivers also told Mario that he's "lucky" when they found out that his wife is Singaporean Chinese.
"Every time I come home, I tell my wife, Eh girl, you know I'm lucky. They think I'm lucky because I am married to someone from a different race. But my wife also can't take it, so she'd ask what they mean by that," he says.
In Mario's experience, the discomfort stems from feeling like people don't believe he "deserves" to be with someone who is different from him. On a good day, he lets this slide, but on a bad day, he would attempt to correct the person.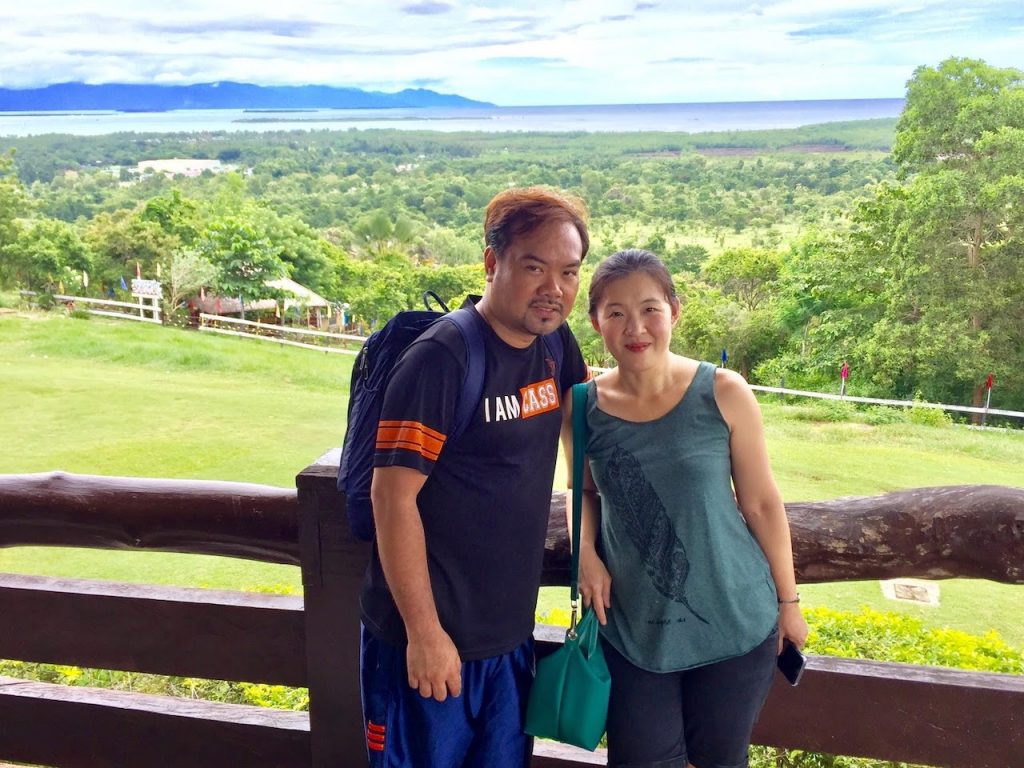 Instead of letting this treatment make him bitter, Mario chose to keep an open mind and treat people the way he wanted to be treated.
"I grew up in a culture and family where everyone was welcome. There was always food and laughter. Everyone is equal, and you don't judge people because of their skin colour or status in life. So it's new to me when I meet people like this," he says.
These days, however, Mario believes information about equality has become more accessible. This forms the teaching material that he uses to educate his students.
He quotes me a line by renowned Nigerian author, Chimamanda Ngozi Adichie, "The single story creates stereotypes, and the problem with stereotypes is not that they are untrue, but that they are incomplete. They make one story become the only story."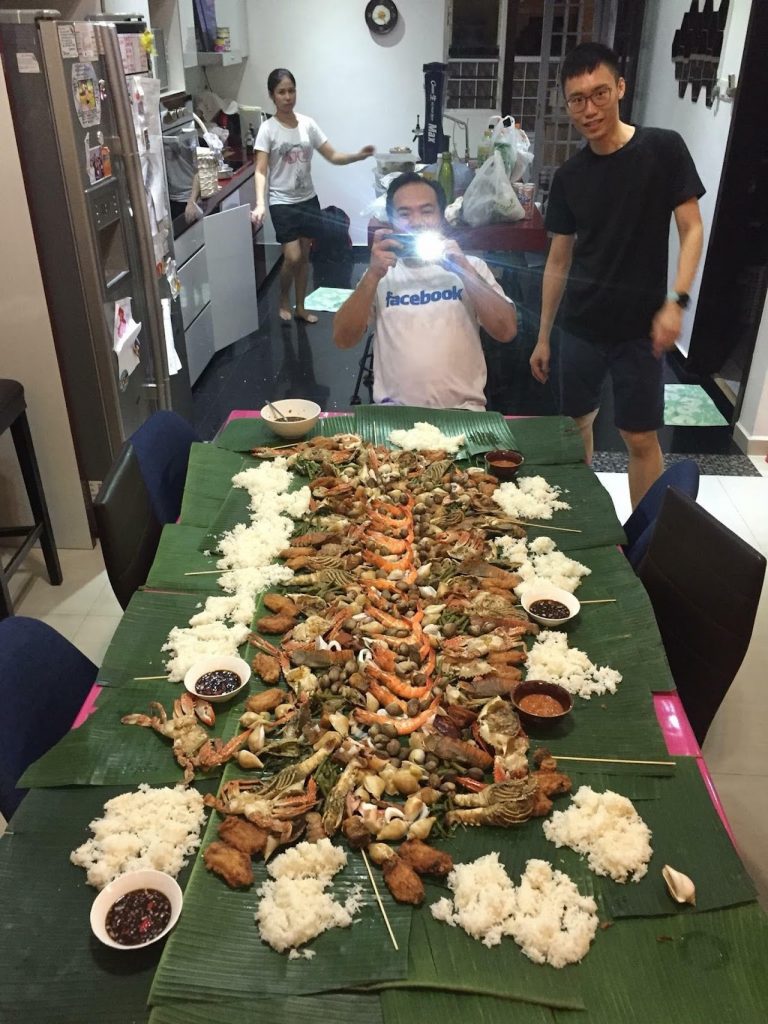 It is 8 PM when Mario finishes telling me his life story, while sitting on the couch in his living room. As his former student, it feels as though we've just had a mini catch-up rather than an interview. But, after all, Mario has always been hospitable, even as a lecturer.
His wife had returned home just half an hour ago, and his daughters are waiting for him at the dining table. That night, I join them for dinner, which includes the best concoction I've had in a long time—a drink that Mario makes for me.
During the hour-long dinner, I learn that his second daughter is deciding which biology course to take in polytechnic, while his youngest daughter recounts a riveting story about her day. I dig into the spread on his dining table, equally filled by the warmth and the meal.
As we round up our conversation for the night, I think about how Mario—like many other Filipinos who've made Singapore home—contributes to the richness of our social and cultural landscape through myriad means. Connecting with locals, forging new pathways with their careers, and building a community and family here are merely a few of the most common and obvious ways.
And even though the Filipinos I speak to come from varied backgrounds, they all had a common goal and experience in integrating and building a life in Singapore.
Yet, if we paint everyone with one brushstroke, using a single instance or behaviour to represent their countrymen, we risk revealing as much about ourselves. The unexpected poignancy of stereotypes lies in finally realising they don't paint the full picture, and opening your heart to the other sides of the story.
Have something to say about this story? Write in to us at community@ricemedia.co.