Film and digital photography by Kyle Ngo.
When it comes to sex workers, I'm used to hearing about how potential clients like to negotiate prices and services. But Maya surprises me with a different view of what she does.
The afternoon that I meet her for the first time, she orders us a bottle of wine before I can even finish saying 'cappuccino'. Over the next hour or so, she tells me many stories. In one of them, she slaps a Bangladeshi worker and shakes him roughly by the collar when he refuses to pay the price she asks.
In another, a Caucasian client tosses the money he owes her on the bed. Cornering him in the room, she screams at him, "YOU PICK IT UP AND FUCKING SHOW ME SOME RESPECT!"
Obediently, he does exactly that.
"See," she says, turning to me and batting her eyelids, "You don't mess with me."
About a week later, I'm sitting in the living room of the HDB flat where she rents a room, watching as she prepares for a typical night of work. She has her hair held up by a black T-shirt, which she says is more absorbent because it's made of cotton.
As she's putting on what she calls "light make up", she takes our photographer through the different steps, explaining what foundation is and what it's for. In the background, Carly Rae Jepsen sings, "Here's my number … call me maybe …"
Compared to the brash, unapologetic version of Maya I had last met, she now seems a little restrained; a little more self-conscious. But as her makeup comes together, her personality begins to emerge.
"The makeup is the most important," she says.
"Whether or not you get customers, it all depends on how you look."
Typically, this portion of her day takes anywhere between an hour to an hour and a half. On this particular Tuesday afternoon, she's just returned from a hotel in Lavender for an 'out call'. Business hasn't been great the past few days, so this client from when she used to be an escort comes as a somewhat serendipitous event.
As a streetwalker in Geylang, she usually makes around $50 per client. This man has just paid her $400.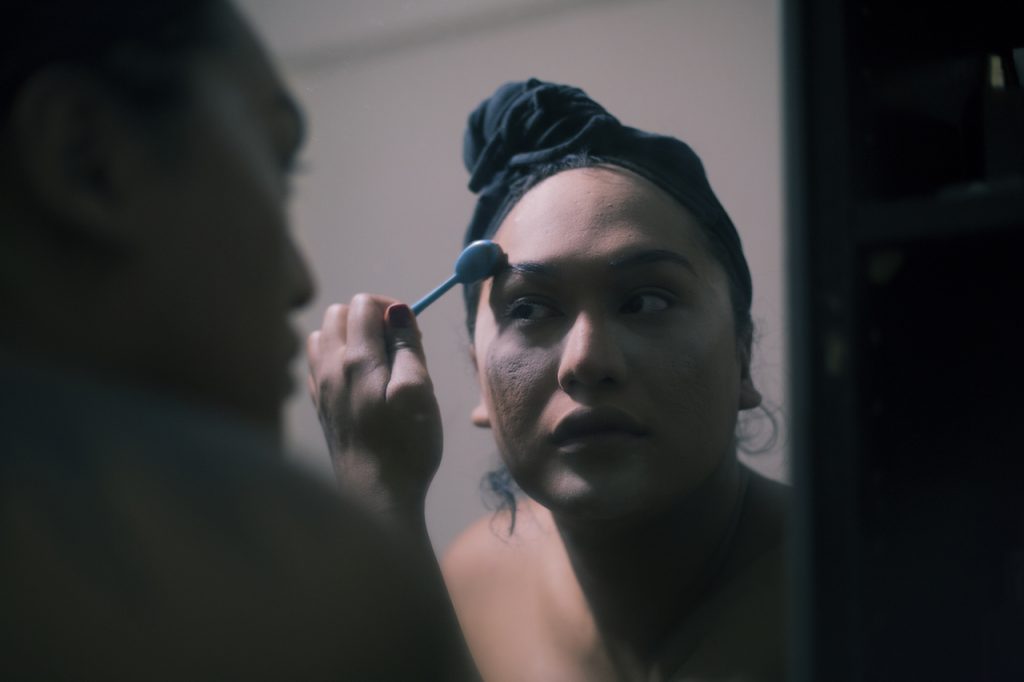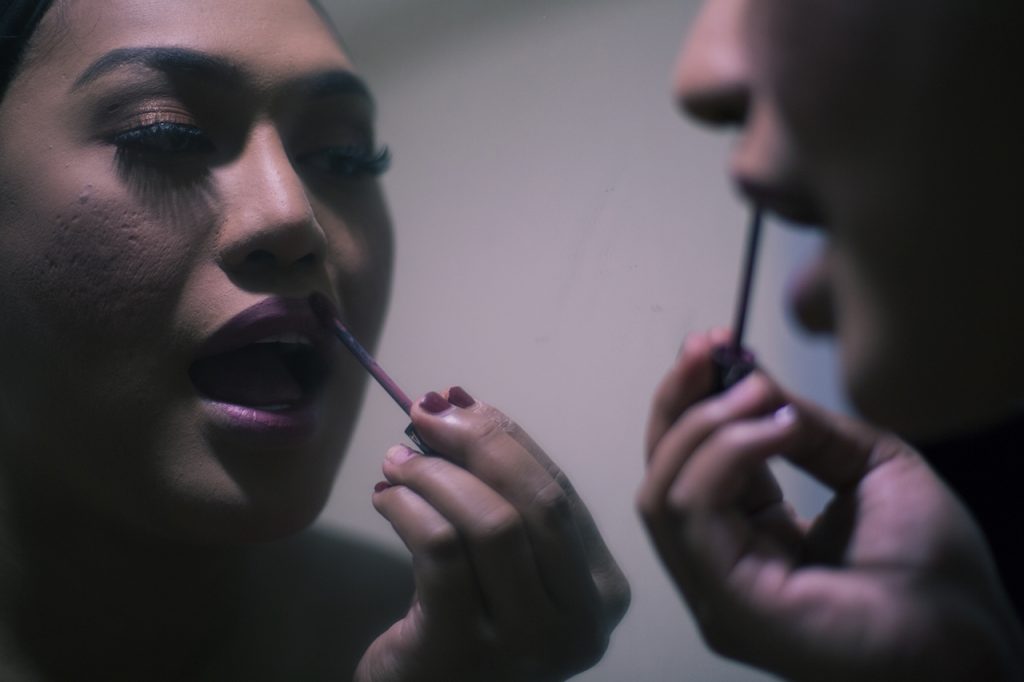 At just 10-years-old, Maya was raped by a stranger. At 18, her grandmother passed away, leaving her alone with her step-grandfather who then kicked her out of the house after an incident. Since she had already begun doing sex work at around 16 or 17 years of age, she then moved into one of the brothels in Geylang.
Later, for about seven months, she stayed with The T Project, a local shelter for transgender women. So while her current living situation isn't the first time she's been on her own without family, it is the first time she's been able to enjoy her own private space.
"This is where I get to be myself, and be by myself. I don't have much, but it's all mine. I bought all of it," she says.
"If I want to watch TV, I'll always do it here. I won't do it outside."
She shares that she used to be an escort, but is now a streetwalker as she's in the process of 'rebranding' herself. When this is done, she'll go back to escorting, where she provides the 'girlfriend experience', and will also be paid more for a higher quality of service.
Sex work, she tells me, isn't just physically exhausting. Mentally and emotionally, it takes a toll as well.
"Some men want you to be stupid, they don't like it when you're too smart. So you play the part, pretend to be whatever they want."
Finally, she's ready to curl her hair. Turning to me, she asks, "You want to help me?"
I reply, "Of course. But do you trust me?"
"No."
I laugh.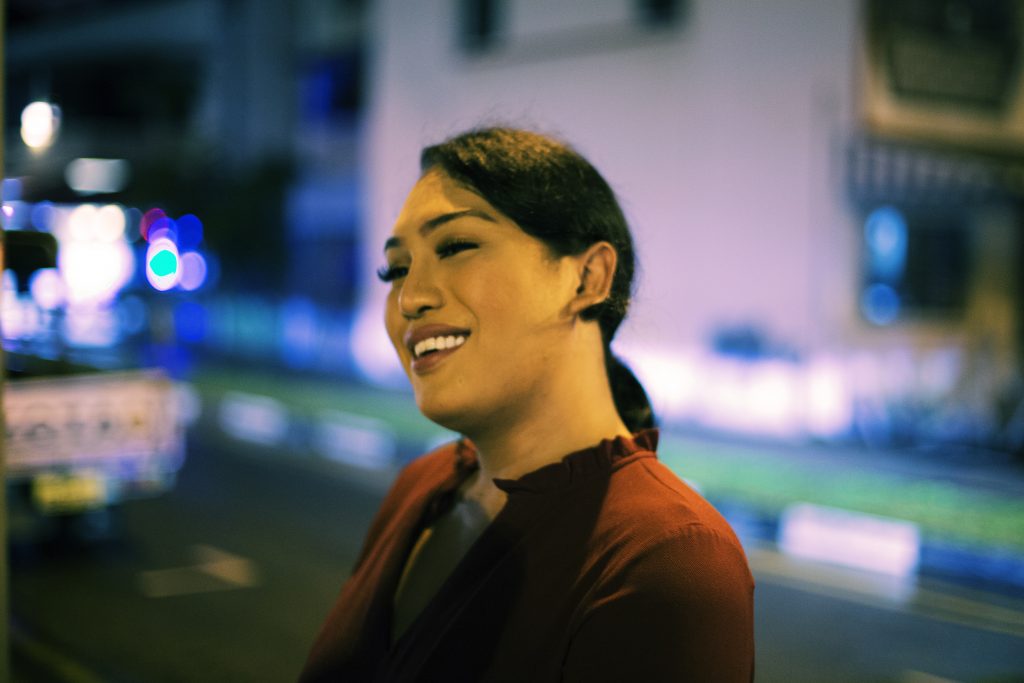 By about 7:15, we're in a taxi on the way to Geylang. Outside, a light drizzle filters the light from the setting sun, turning the inside of the car a speckled yellow and orange.
As we slow to a crawl because of a traffic jam, we launch into a discussion about sexuality and attraction. From the front seat, the driver's discomfort is palpable.
"When you are attracted to a woman, is it because she has a pussy? Or because she looks like a woman?" Maya challenges.
"If you look at someone who looks like a man, but you know it's a woman, even then, would you be attracted to her? No, right?"
Sexual attraction, she implies, has nothing to do with genitalia. She argues me that while a man might be attracted to a woman for how she looks, this doesn't always mean he's opposed to said woman having a penis.
"I'm a transgender," Maya says, "Guys like that. They like women with dicks!"
As she blurts this out, our driver squirms.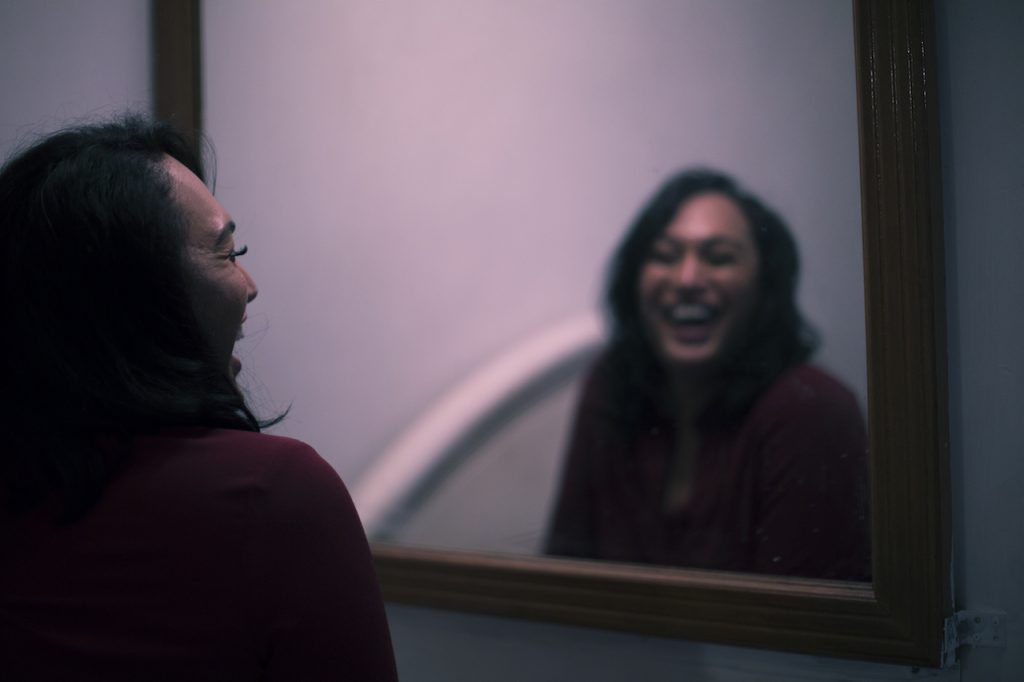 After a quick dinner of laksa (the one at the coffee shop on Lorong 16 is incredible; Maya insists on eating it with mee pok, but our photographer and I agree it's the thick bee hoon that's to die for), we leave Maya to do her thing.  
Those who frequent Geylang will know that each Lorong and brothel "specialises" in women of different nationalities. On the Lorong where Maya is usually stationed, the women she works alongside are transgender as well. Each night, they'll walk the surrounding streets and bring clients back to the same house (or brothel). The client forks out $10 to rent a room in this brothel, and they get a towel as well.
Contrary to expectations, the rooms are actually quite charming, with their simple, utilitarian decor recalling a bygone era.
For Maya, her work isn't just about getting it over and done with as soon as possible. Her personal philosophy dictates that she's as nice, open, and welcoming to every potential client where possible.
"Sometimes, I'll say to them, do you just want to try? Because they can see that I'm transgender. So if they're hesitant, I'll say, are you sure? You want to wait until you're 50 then you start having regrets? We can do it slowly if you're not comfortable, we'll start with a blowjob and then you can fuck me."  
That night, she gets only 3 customers. One of them is a Caucasian regular, while another is a man from Hong Kong, whom she describes as tall, muscular, tattooed, and very handsome.
By the time we catch up with her at about 4 in the morning, she's completely drained. Today, she's made something in between $200 to $300.
This is also when Maya explains to me that for transgender women, sex work is a little different.
To put it simply (and very crudely), transgender sex workers don't just get fucked by their clients. Sometimes, they have to fuck their clients as well. All this depends on the client's preference.
She shares, "Some clients want you to get hard, some of them want you to come. Because I still have a dick, I can only come what, at most twice one night? And all this not even considering whether I find the client attractive or not. If it's a nice good looking Caucasian man, maybe not so bad. But it's not always the case."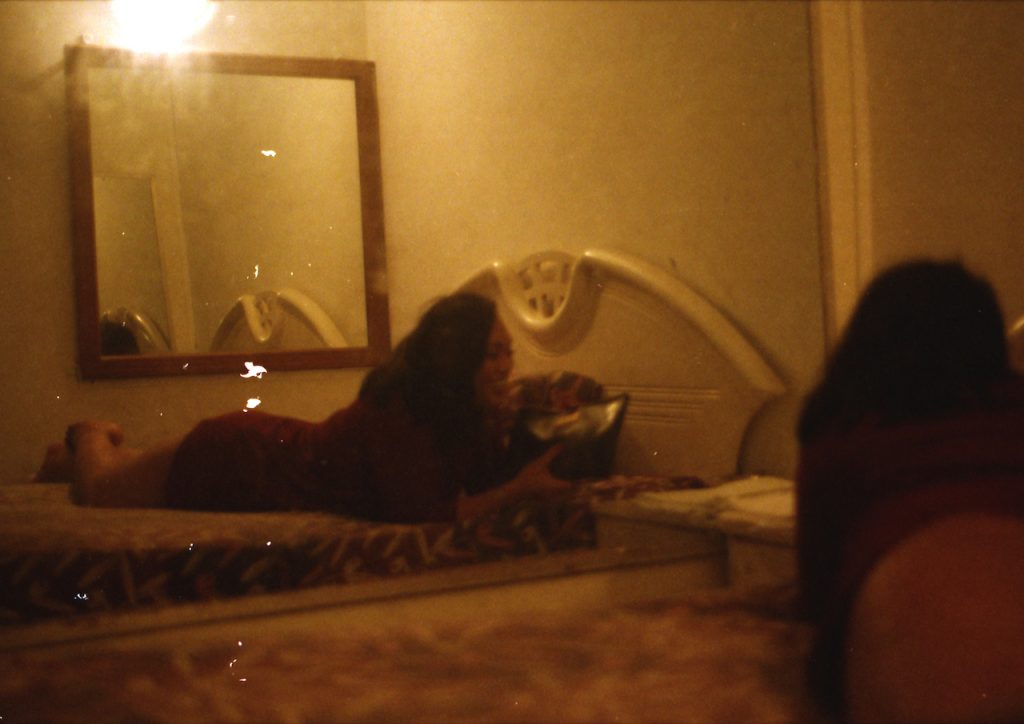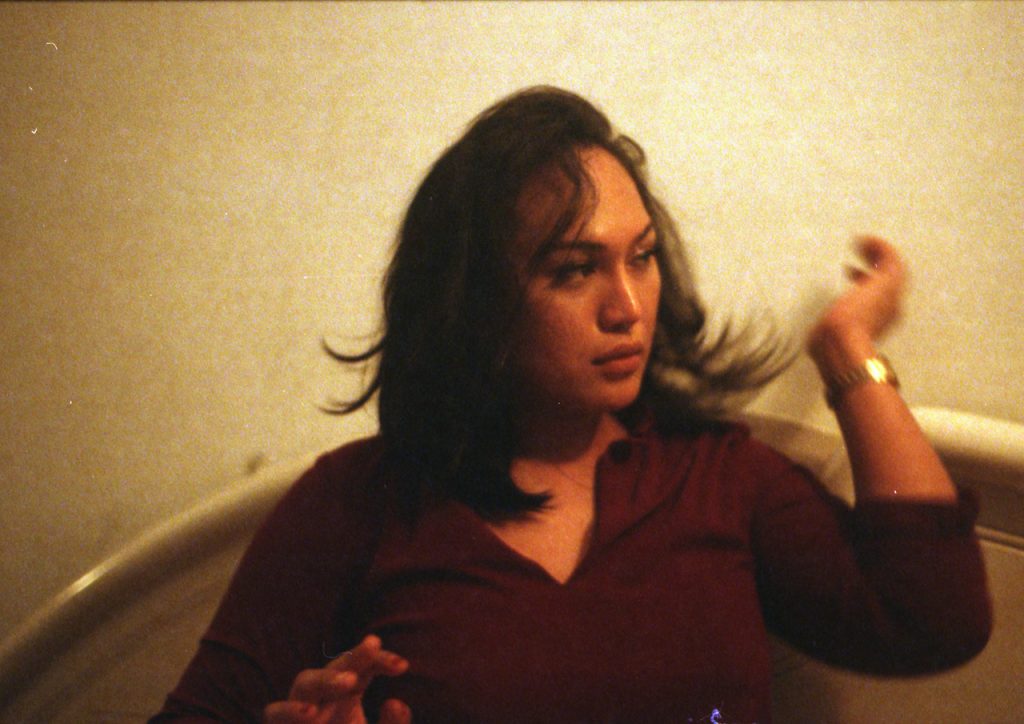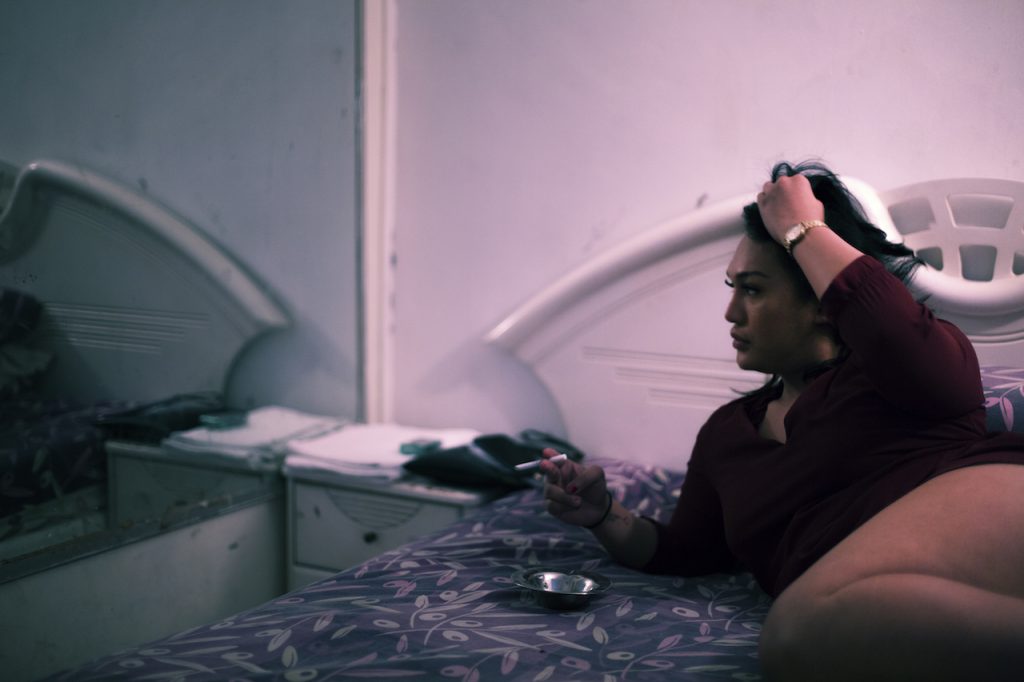 As Maya finishes her supper, she tells me, "Actually, I don't like being in Geylang. I don't like the feel of the place, the gangsterism, pimps; men making money off other women's bodies … but I'm here because why? I need to work."
She goes on to add, "I started young because it was the only way for me to make money. $50 a pop, where else was I going to get that?
"I had no one to depend on, my mother passed away, I was kicked out of the house. I basically grew up here, and have a lot of memories attached to this place. But I don't want to stay here."
Maya's immediate goals are clear. She wants to make money so that she can be independent. She's also planning to get more plastic surgery work done on her breasts, and also a tummy tuck. Eventually, when she quits sex work, she'll complete her sex reassignment surgery.
For now, she says, "I still need my dick because I'm working!"
But she plans to return to escorting soon, and is currently waiting on some photographs that were taken by a friend so she can 're-launch' her career as an escort.
"But after that, my goal is I want to help people. I want to help everyone. But now, I want to make money. Money is independence, it's freedom, it's partying, it's buying nice things for myself and doing what I want.
"I'm a classy girl. When I work, I work. When I play, I play."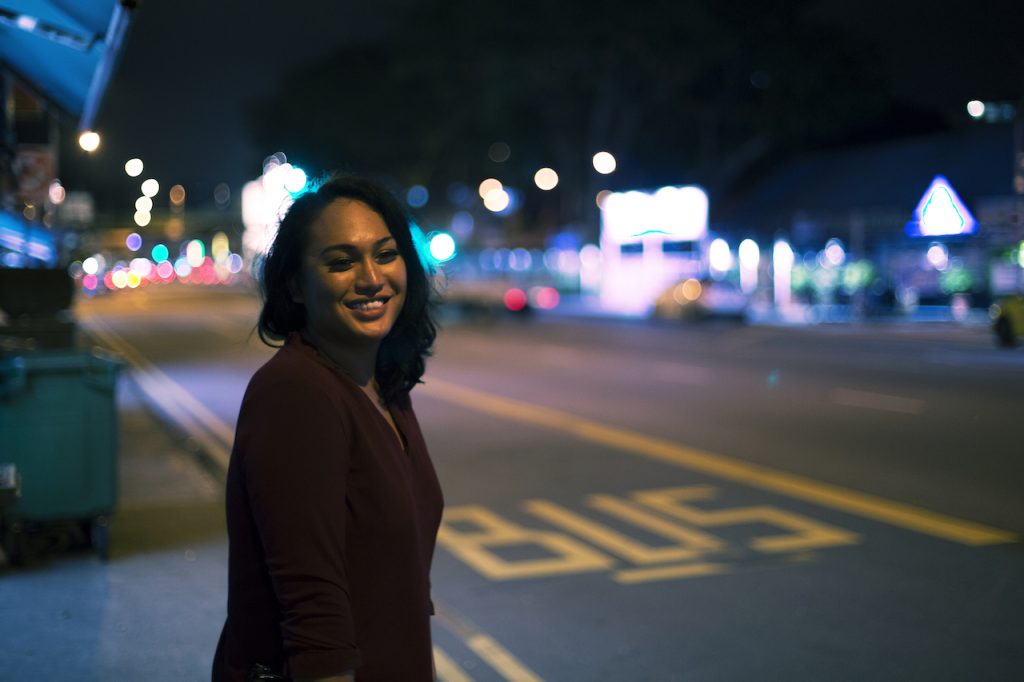 Have something to say about this story? Write to us at community@ricemedia.co.