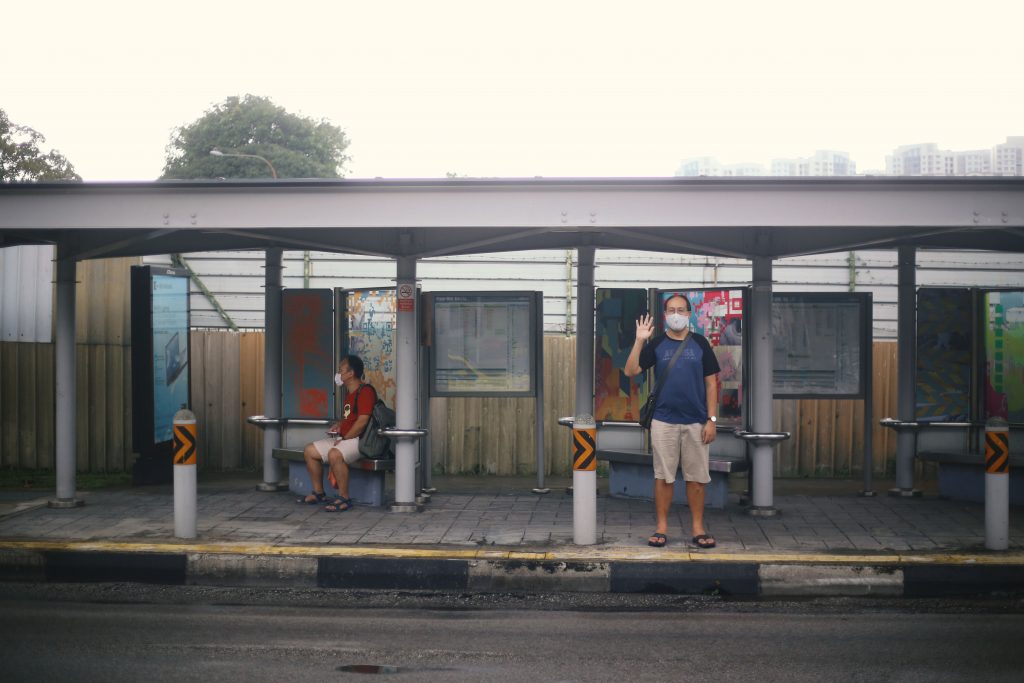 Ong Weijian is more than just a bus otaku.
He's an explorer trapped within the confines of a Singaporean life. 
In 2018, RICE produced a short video of him titled 'A Man, A Bus, and Unconditional Love.'  Three years later, Weijian's love for buses remains unconditional. But where is he going? What is he looking for? And will he be able to find it in Singapore?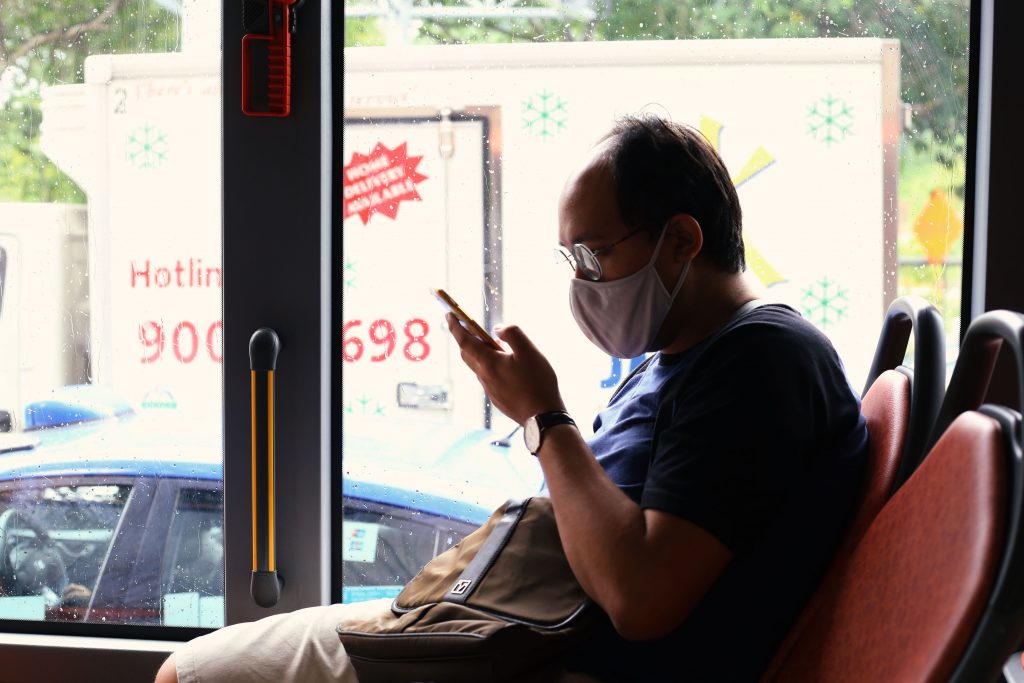 One rainy Thursday afternoon, I accompany Weijian on a last-minute search for a new three-door bus, which made its surprise debut on 28 January from Sengkang to Punggol. While his bus obsession may not be relatable to most Singaporeans, his quest feels oddly familiar.
Currently, Weijian works part-time as a surveyor for TPG, while studying for a degree in Logistics and Supply Chain Management, which he does out of obligation to his family rather than genuine interest. He has one last module left before he graduates in April. 
After that, at age 26, he'll finally be free to pursue his own dreams. 
A Change of Plans
"There it is!" says Weijian, pointing at the bright green bus ahead of us through the windshield of our BlueSG rental car. 
"We have to find a way to board that bus!"
I'm sitting in the passenger seat, somewhere in the middle of Sengkang. Heavy rain is falling all around us. As Weijian steps on the accelerator, I realise this is the first time all day that I hear genuine excitement in his voice.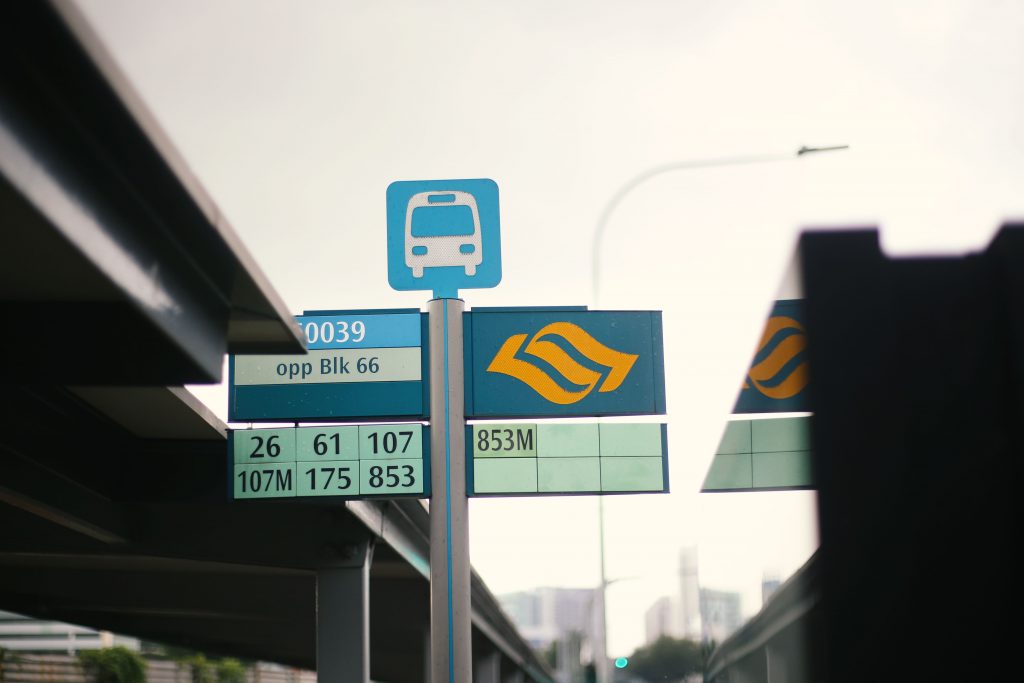 Earlier, when I met Weijian at Geylang Bahru MRT station, he seemed much more subdued. In person, he had a sweet, awkward way about him that tended to put others at ease. 
Our original plan was to follow a well-marked path: taking Bus 175 from Geylang to Gillman Barracks. I had planned to write a piece on Bus.Stop.Art, a Singapore Art Week installation where local artists install artwork at various bus stops along the 175 bus route.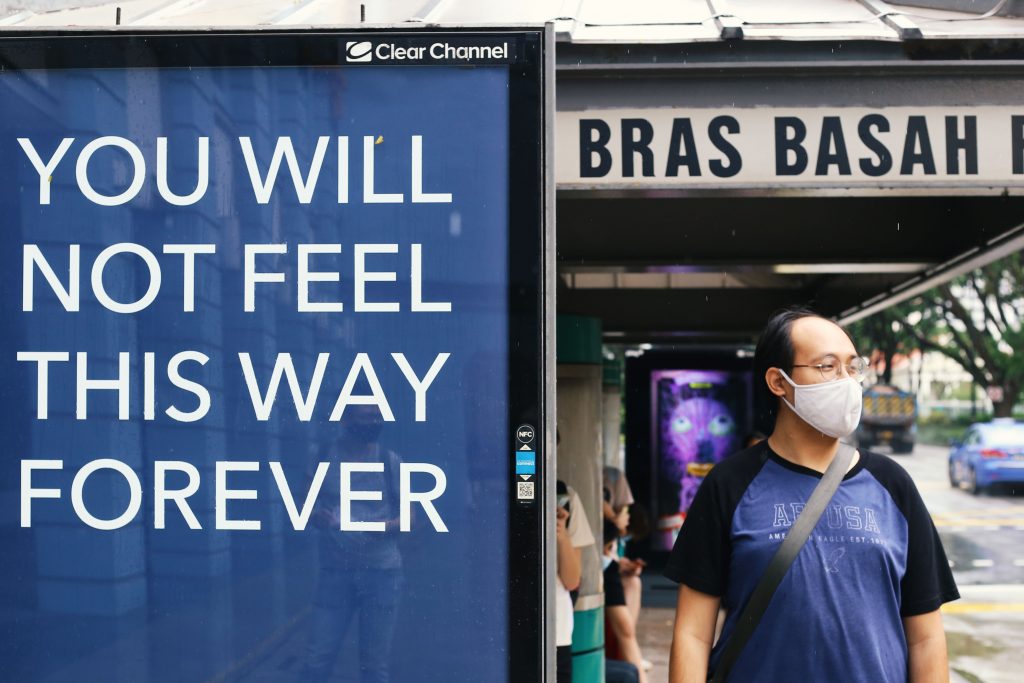 The art, however, turned out to be unremarkable. And as I quickly found out, Weijian was not the type of person who could fake enthusiasm for things he wasn't interested in. 
An hour into our uneventful art tour, Weijian's phone lit up with a Whatsapp message from a bus community group chat.
This was how we learned about the surprise debut of the MAN A95 3-Door bus that afternoon, deployed on Bus Service 83 from Sengkang to Punggol by Go-Ahead, one of the bus operators in Singapore. 
Only one vehicle, SG6283Z, had been deployed on the route. If we wanted to catch it we would have to drive around the route in a rental car to find it. 
"How would we even know where to look?" I asked. 
"Don't worry," said Weijian. "I know all the bus stops by heart."
The Route He Took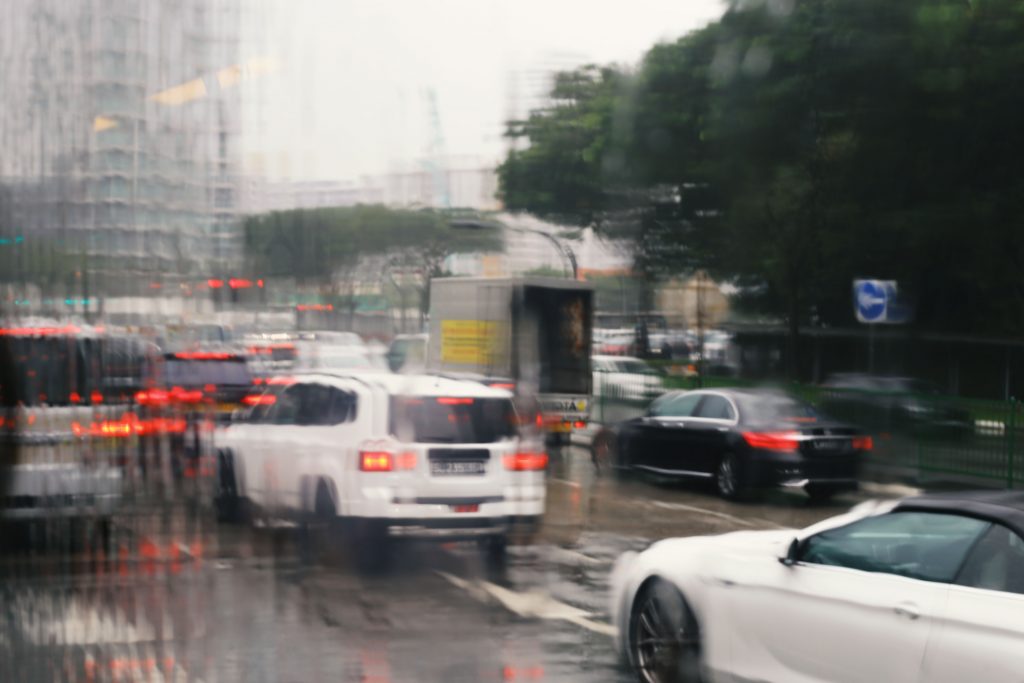 On the car ride to Sengkang, Weijian tells me how he's come to memorize every bus route in Singapore. 
The map of the bus system is etched so deeply into his psyche, he no longer needs to use GPS when he gets lost. He simply looks for the nearest bus stop. If you name two bus numbers that run past your house, Weijian can tell you which neighborhood you live in. Give him three bus numbers and he can pinpoint the exact bus stop you get off at. 
It's no coincidence that Weijian developed his love for buses shortly after finishing his PSLEs. 
Life as a primary school student had been difficult for Weijian, mirroring the experiences of many Singaporean kids, whose lives revolve around the triangle of school, tuition centre, and home.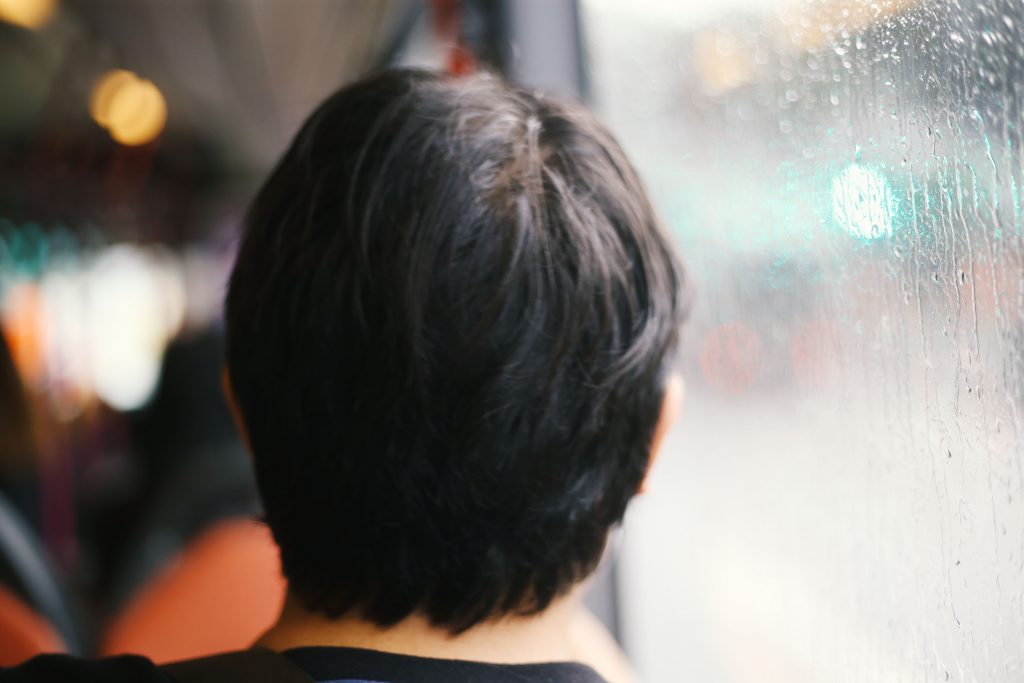 "My parents were very strict in primary school," recalls Weijian. "But I never liked my studies. I didn't feel like I had any time to myself."  
Upon entering secondary one, the pressure from his family let up a bit, allowing him to travel the city on his own after school. This marked the turning point in his bus hobby.
First, he had a favourite door: the foldable TIB511A. Then he developed a love for the Mercedes Benz OC500LE engines, which produced a 'very nice howl' when it switched gears (listen: 0:15 into this video). Next thing he knew, he was reading bus manuals in class, hidden behind secondary school textbooks, as he plotted his next adventure. 
Within two years, he'd taken every single bus route and model available in Singapore. 
"I wasn't in a rush or anything," explains Weijian. "It's not like I set out to do it as a challenge. I wanted to take my time. It's just that one bus led to another." 
From that point onwards, Weijian's studies became an obligation. Something that got in the way of his travels and true ambitions.  
When asked about his favourite bus in Singapore, I'm surprised to learn that Weijian's favourite route is still Bus Service 54, the one that runs from his house directly to his primary school. 
Only later did I realise that the bus ride from home to primary school was one of the few moments of freedom that he had.
Weijian's Compromise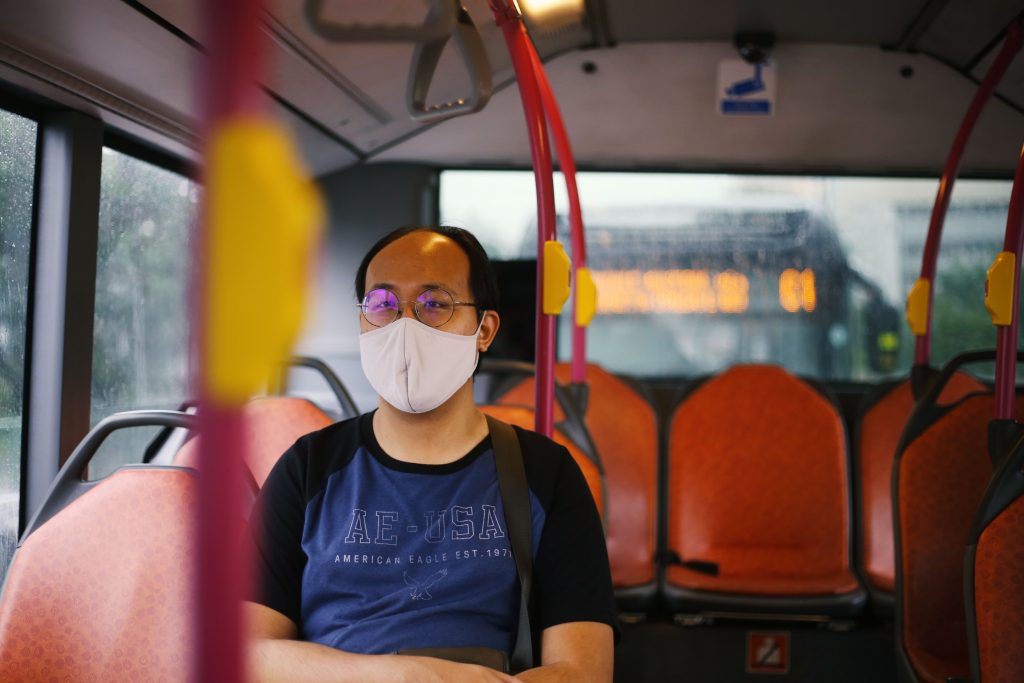 Of course, Weijian's dream is to drive buses. 
"Why didn't you choose this path straight out of NS?" I ask. "Why go for a degree when you already know what you want to do?"
The short answer: to please his family.
For his parents, his bus hobby has always been a tough sell, but Weijian has managed to convince them that it's a less expensive hobby than first-class tickets on planes or fancy sports cars. Society's standards for what's 'normal' and 'weird' are often arbitrary. A few decades ago, video games and gamers were looked down upon as social outcasts. Now eSports is a multi billion dollar industry with eSports athletes being treated like celebrities. 
In Weijian's mind, what's the difference? 
Why is his younger sister, who spends the majority of her days after school playing games in her room considered more 'normal' when Weijian is one who actually likes to be outdoors?
Social expectations have also affected Weijian's outlook on his dating prospects.
When I ask about his romantic life, Weijian shakes his head. 
"I'm so fat and ugly. Who would date me? Besides, I don't think there are many Singaporean girls who would accept my bus hobby."
I wonder whether this is true. Is it too naive to think that not everything in Singapore needs to come down to social status or appearances? What's wrong with being confident in yourself and making no apologies for who you truly are? 
What's his ideal first date to impress a girl? 
"I love food. Hawker food in particular. I can plan a whole day around food that's accessible to her area and we can go on a bus adventure together." 
I ask again about the logic behind doing a degree just to satisfy family.  
"Maybe you're struggling at school because you just aren't interested," I say. "Why force the issue if you already know what you're going to do?"
"It's okay lah," says Weijian. "I can accept one more year. My family has agreed to be supportive of whatever I decide to do next." 
Catching the Right Bus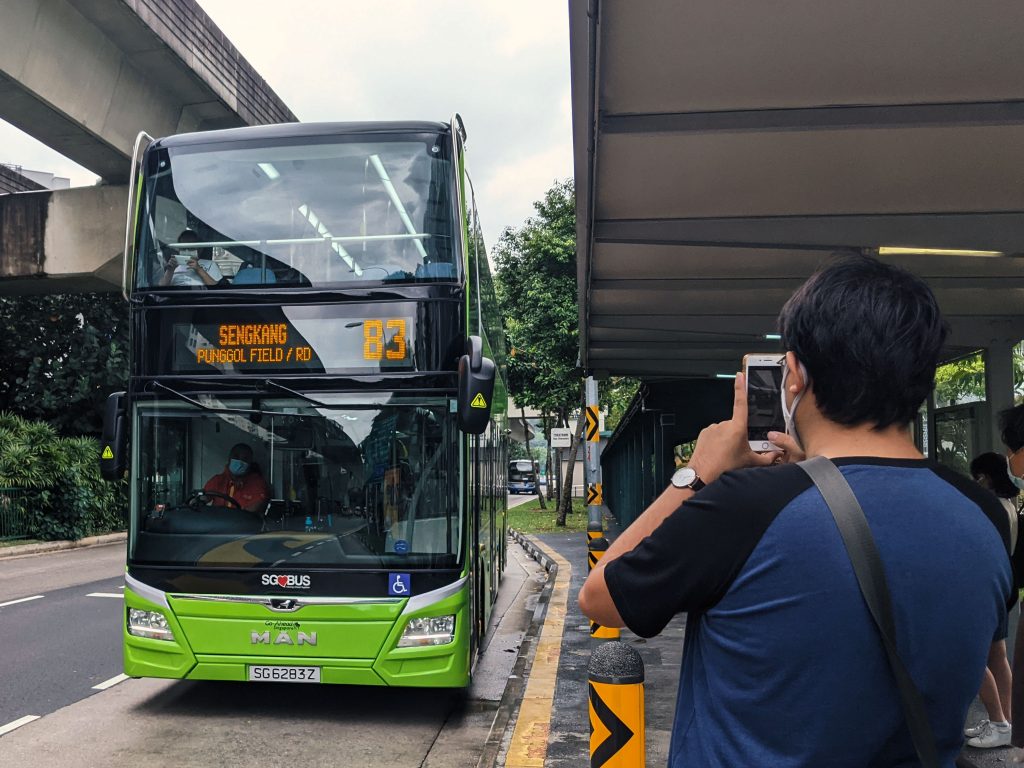 We park the BlueSG at a charging station and make our way towards the 83 bus stop. While waiting for the bus to arrive, Weijian asks me what I enjoy about writing. 
I tell him that in my experience, the best stories happen when I follow my instincts, not worrying about expectations or how things are going to turn out. 
"It's not about the plans you make, or the path you think you're supposed to take," I say. "It's about what you stumble upon in the process. That's when you discover the most authentic parts of the story." 
Our long-awaited bus finally arrives. The 3-door MAN A95 bus. Model number SG6283Z. 
Weijian extends his hand and waves it down.  
Upon boarding, I immediately notice the updates they've made to the interior. Of course, there's the third door at the rear of the bus, where passengers can alight. On the first floor, there's also a Passenger Information Display System (PIDS), that gives riders real-time information on upcoming stops. 
Two staircases lead up to the second level. Climbing the rear staircase, Weijian and I meet up with a group of other bus enthusiasts, whose ages range from primary school to their late 20s.   
"So strange," is the refrain that Weijian murmurs under his breath as he takes photos of the second level.
I agree. The new seating arrangements upstairs are quite weird. Towards the back of the bus, there is a row of seats that directly faces the side window, making the rearmost seats feel squished together, with minimal legroom or passing room. 
I'm following Weijian as he makes his grand tour. In his natural environment, I feel like an outsider. The uncool one. 
The bus enthusiasts are part of a larger community. They have their own lingo, and trade their own in-jokes on WhatsApp. Meanwhile, I'm the clumsy, stumbling idiot who can't move around a bus without losing my balance. Pathetic.
Back downstairs, everyone is tickled by the faulty third door, whose motion sensor stops the door from opening all the way if a passenger tries to alight too quickly. 
"Third door gets stuck LMAO," says one person on Whatsapp. 
"People in such a rush meh? Smh," asks someone else on Instagram. 
Weijian settles into the back seat, the one closest to the final door, and for a long time he's silent. He still feels ambivalent about the new changes. There's a lot he still needs to get used to. 
"I really like those ceiling lights," he finally says, quite out of the blue.  
"Is that an emergency exit?" I ask. 
"No, it's just a nice design." 
More silence. I contemplate how I want to tell Weijian's story. A story about an explorer in a city of commuters. Where time is limited, and there's a price to be paid for not pursuing our dreams. In taking the conventional route. 
Even as we sit there, there are self-driving buses on Jurong Island that foreshadow a driverless future. It's a future that may come sooner than we think. That's why it's so important to catch the right bus as soon as possible, to avoid regrets and missed opportunities.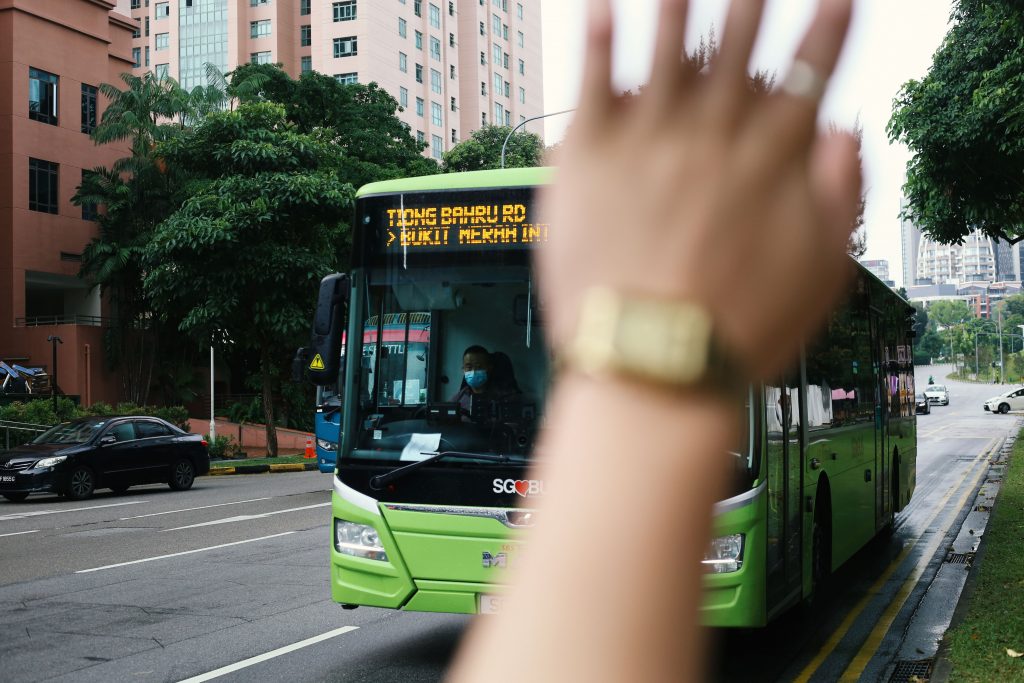 You want to catch the bus where time slows down. Where you notice things, live more, and where despite experiencing hardships, you still feel happy and at peace.
"It feels weird. This new arrangement," says Weijian with a smile, as our bus pulls into Punggol Interchange, where it's met with great fanfare by a second contingent of bus enthusiasts. 
Upon alighting, I wave goodbye to Weijian, while he waits to go for another round.
As the three-door bus once again pulls away from the station, and I watch Weijian settle into a seat, I finally realise what this story is about: 
It's about breaking free from the expectations of others, and becoming the person you were always meant to be. 
What bus are you chasing? Tell us at community@ricemedia.co.