All images by Zachary Tang
It's Friday night, maybe sometime in November. It's 2019.
Drunk on a potent mix of tequila and whisky, you finally reach the front of the endless line for Attica, only to find that you've forgotten your wallet. You despair, heartbroken, and turn to leave.
Just then, an angel descends from the heavens. In awe, you nearly tear up with gratitude. You cannot believe that someone is saving you from a disappointing night out.
It's Hazel, and she's offering you a spot on her guest list.
For the uninitiated, Hazel's Guestlist is a
Facebook group
which blesses you with—you guessed it—free guest list entry into different clubs. They also organise pool parties, offer festival tickets at discounted prices, and arrange island getaways.
At the time of writing, the group has 31,000 members. Most are Singaporean university students, but just as many, if not more, are international students who come from all around the world.
"Hazel" is a mythical figure, Singapore's university student equivalent of Santa Claus.
When I reached out to Hazel via the Facebook group, I half-expected the phone number I'd been given to link me up with some licensed moneylender. Even when the time came for us to meet, I was mentally prepared to deal with some scheming teenager who finds pleasure in deceiving poor siam diu-deprived writers like me.
As it turns out, Hazel is, in fact, a real person.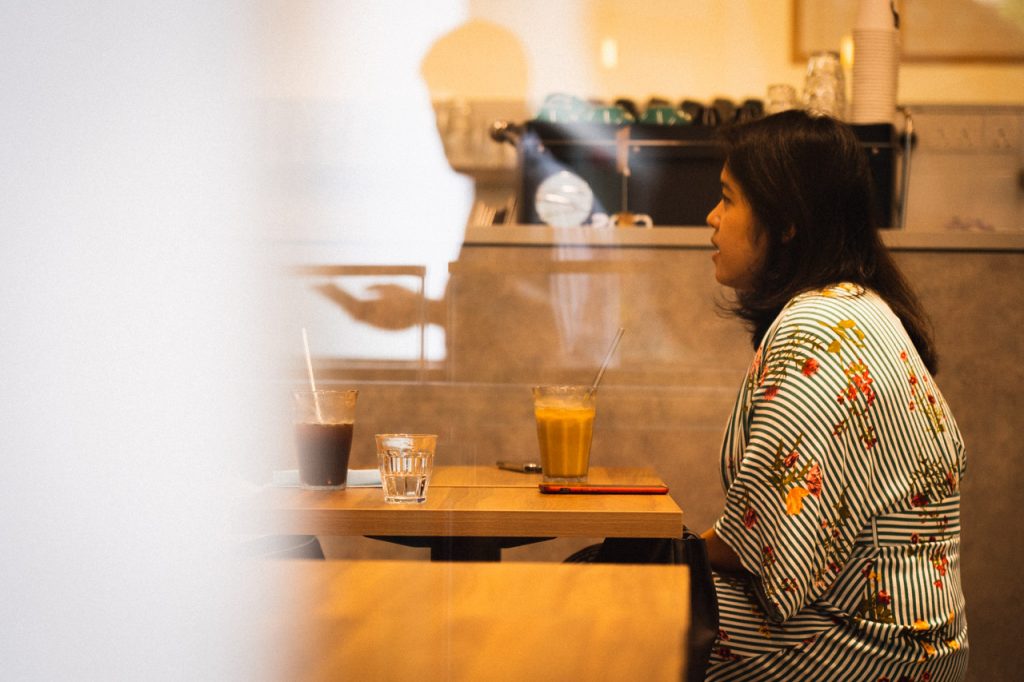 "I would say Hazel's Guestlist is a gateway to nightlife in Singapore," Hazel tells me.
Hazel, full name Hazel Ang, is 32 years old this year. She's a self-described entrepreneur and the owner of Hazel's Guestlist.
The first time we meet is over a Zoom call. I express my excitement at meeting her ("You're real!!!!") and ask her to tell me how Hazel's Guestlist came about.
"It's a pretty long story," she laughs.
Everything began when she was still in university, with a poster that read, "Do you want to be your own boss?"
It was an advertisement for a government scholarship under SPRING, which has since merged with IE to form Enterprise Singapore, espousing the benefits of taking part in building Singapore's entrepreneurship ecosystem.
(I know what you're thinking—this does not sound like the beginning of a Facebook group that gives out free entry to clubs. That's what I thought too, but it will all make sense eventually.)
Hazel applied for the scholarship and got it, which gave her the financial support she needed to go on exchange in Sweden.
"And when I was there, it was my first opportunity and exposure to fellow youths all over the world," she explains.
In fact, for someone whose career now revolves around nightlife, her time abroad in Sweden was the first time she'd actually gone clubbing, courtesy of the local friends she'd made.
"And when I came back to Singapore, I wanted to pay it forward."
Upon returning to Singapore in 2009, Hazel signed up to be a local buddy for incoming exchangers. She guided them around tourist hotspots, arranged cycling trips around Pulau Ubin, and brought them on pub crawls—the full "exchange student in Singapore" package.
And then, one night, a friend who would be DJ-ing at a local club asked if she wanted to bring her international friends along to an event, for free.
"So I'm like, what's the catch, or how does this work? And he was like, they just have to say that they're under a certain guest list and say a password so they can get in for free."
"At that point of time, 'Hazel's Guestlist' was the most intuitive one that came to mind," she describes. "200 people came that night."
From that point, Hazel's Guestlist started to grow, and she set up a Facebook group to keep everyone in the loop.
At first, the group mainly consisted of international students who she personally knew. And then it spread by word of mouth, and more exchange students, even those from other universities, began joining the group. Eventually, local students caught wind of this too-good-to-be-true Facebook group, and hopped onto the Hazel's Guestlist bandwagon.
And everything really ramped up once she finished serving her bond at SPRING, and decided to venture out and focus all her energy on Hazel's Guestlist.
So how exactly does Hazel's Guestlist work? How is she able to obtain free entry?
In a nutshell, Hazel's Guestlist works like a nightlife and events marketing company.
Clubs pay Hazel's Guestlist in exchange for being promoted on their Facebook group. Every day from Wednesday to Saturday, they offer free entry to a different club.
"We call ourselves nightlife promoters. Most promoters are exclusive to only one club. But for me, I think because I could bring such a huge crowd, the clubs were okay with me not being exclusive, because I'm like, give me the option, the variety, or I just can't work with you."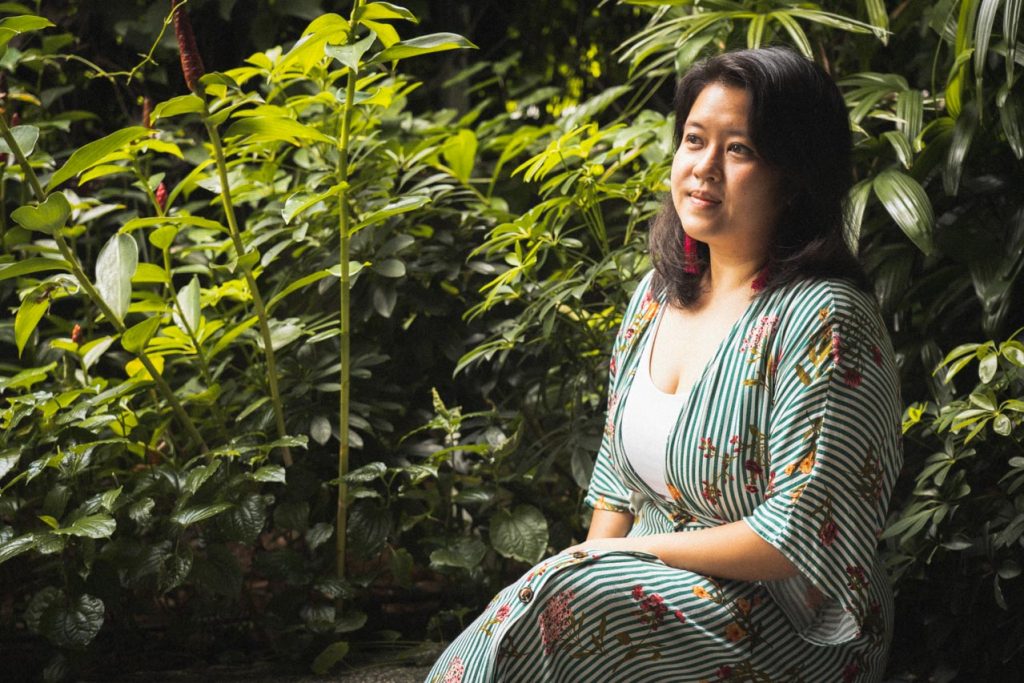 Despite never having a website, Hazel's Guestlist grew consistently, spreading mostly by word of mouth. They began to expand into other nightlife-related events—festival tickets, pool parties, and overseas trips.
Given the amount of work they do, it's not surprising that Hazel's Guestlist is not a one-man show.
Her name might be on the figurative signboard, but Hazel works with a team that helps with different aspects of the company. While she mostly takes care of the marketing and community-building areas, other staff help with event organisation, photography, and so on.
At its peak, Hazel's Guestlist had fifteen employees. Now, after downsizing the team, they have five or six, who mostly work on a freelance basis.
Hazel's story, in a way, has come full circle.
From helping to uplift startups and entrepreneurs as a government scholar, she is now a small business owner herself, one who takes full advantage of the fact that people are always looking for a good time on Friday night.
But the days of
drinking tequila on the roadside and reminiscing about how Zouk was so much better when it was still at Jiak Kim, damn it, are over.
Like many other countries, Singapore has gone into pseudo sleep mode because of Covid-19. While restaurants have opened up for dine-in, nightclubs and bars that don't offer food remain closed. Alcohol can't be served after 10.30 PM, even if it's consumed within a F&B outlet.
Hazel's Guestlist has not been immune to the pandemic's effects on the nightlife industry.
"In fact, I'm still owed payment for invoices. It's a five figure sum," she says. "These are invoices that are owed since December 2019, actually, even before Covid-19 started. And some of these clients are reputable brands."
Their partnerships with festivals are also now suspended, since you can hardly have Garden Beats 2020 when you can't even hang out in a group of six.
Furthermore, 70% of their clientele, especially for pool parties and overseas trips, consists of international students, tourists, and expats. While there's no hard and fast ban on incoming exchangers, stricter travel measures likely means there will be a fall in the number of international students coming to Singapore's shores.
Even the Santa of free club entry isn't holding out too much hope for Singapore's nightlife industry.
It's been a difficult 2020 for everyone in the nightlife industry. "The clubs are quiet," Hazel says frankly.
Some clubs have pivoted—selling merchandise or streaming live DJ sets—but it's simply not enough to keep them afloat in the long-term.
Some may even close down permanently. "Which would suck," she points out.
As for Hazel—the businesswoman, not the Santa of free entry—she's been trying out different gigs.
Most recently, she launched The Cocktail Club, which aims to bring people together through good drinks and good conversation. They held their first two Cocktail Making FunClasses in July, during which guests learnt to mix their own drinks and socialised with strangers over cocktails and bingo.
With regards to Hazel's Guestlist, everything is put on hold for now, she says.
"Until a vaccine is found, widely available in a cheap way, I think it's best to assume that nightlife and events are not going to happen," she explains.
"As for me, I hope to be paid for the good work I've done, but I can only be hopeful."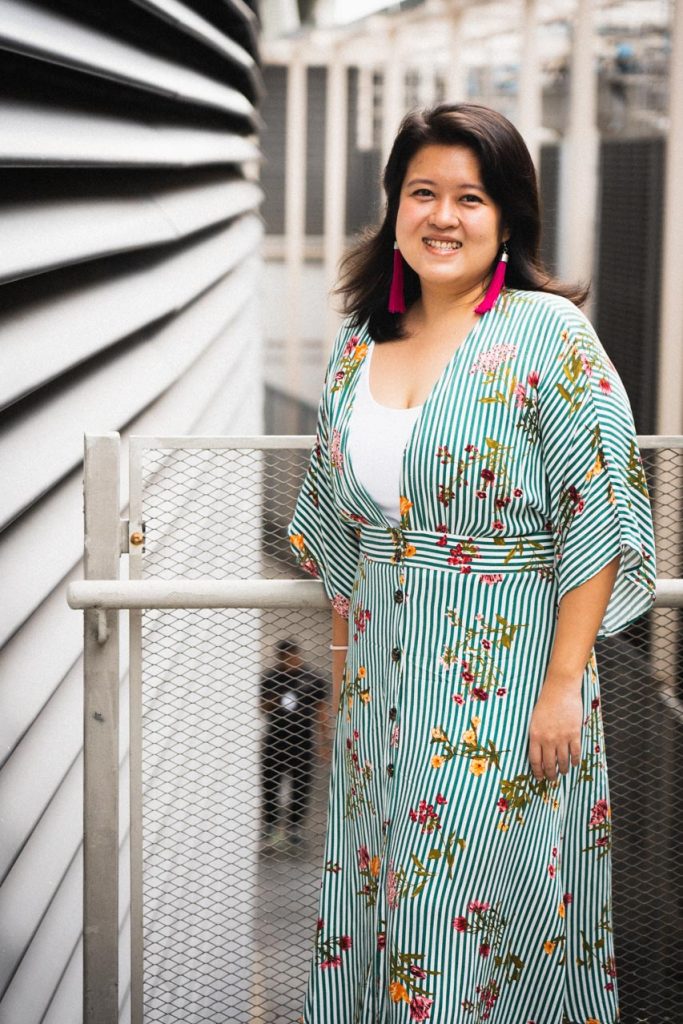 No one is quite sure when Phase 2 will end, which makes the future of nightlife in Singapore all the more uncertain.
Even the Santa of free club entry isn't holding out too much hope for Singapore's nightlife industry.
Though she's staying optimistic and trying to find the silver lining in things—during circuit breaker, for instance, she was able to focus on her health and lost seven kg!—she still acknowledges the need to adapt to the current situation, one which isn't looking too good for everyone right now.
"Let's assume this is the end of an era. I think only when you accept that, you can be creative and move forward with other ideas."
Though Hazel has pivoted (for now), she balks when I ask if she'd consider abandoning her role as goddess of club entry permanently.
"Right now, we're updating people about nightlife-related news," she explains. "Nightlife will definitely come back. The only question is how long."
And however long it takes for nightlife to return to Singapore, that's how long Hazel's Guestlist will be kept on hiatus.
In the meantime, it's best that we occupy our free weekends with something like Crossfit, or Animal Crossing, or any activity as equally energy-consuming as stumbling, drunk, along Boat Quay, with The Chainsmokers blasting from your phone.
Does Marquee actually live up to the hype? Will Singapore's nightlife scene ever be revived? Tell us what you think at community@ricemedia.co.