Most of us, at least once in our lives, have doubted the authenticity of businesses and their Corporate Social Responsibility (CSR) shenanigans. Personally, I've always assumed that a company's CSR activities operate mostly as peripheral functions—more often than not, lacklustre one-off events staged solely for PR purposes.
But there is nothing more revelatory than a crisis. This year, the pandemic has helped to shed light on those who are genuinely doing good for the community, making goodness the centre of their business.
The most exemplary of these organisations were recently conferred as Champions of Good, a national recognition initiative under the Company of Good. Amongst those are ABR Holdings and PopeJai Group (PJ Group), two F&B corporations who gave back to the community in the face of business downturn.
Practicing kindness whilst weathering Covid
"We are still finding our footing and learning how to best survive and thrive in this 'new normal," said Teo Tong Loong, Group Business Development Director of ABR Holdings.
Despite facing Covid troubles themselves, ABR continues to push out initiatives that support the community.
At the peak of Covid situation back in April, ABR joined hands with fellow Champions of Good 2020 CapitaLand Hope Foundation (CHF) and food charity The Food Bank Singapore to embark on CapitaLand's #MealOnMe initiative. They provided meals to the elderly and other marginalised groups, including children from low-income families.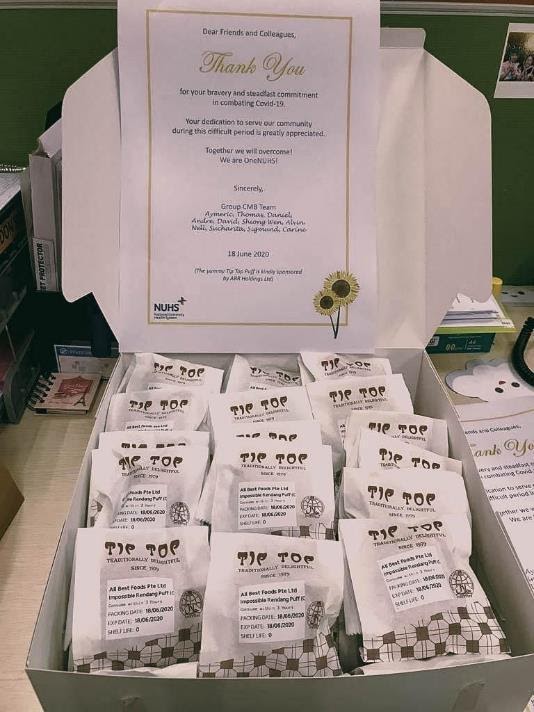 Home to brands like Swensen's and Tip Top Curry Puff, ABR is no stranger to most Singaporeans.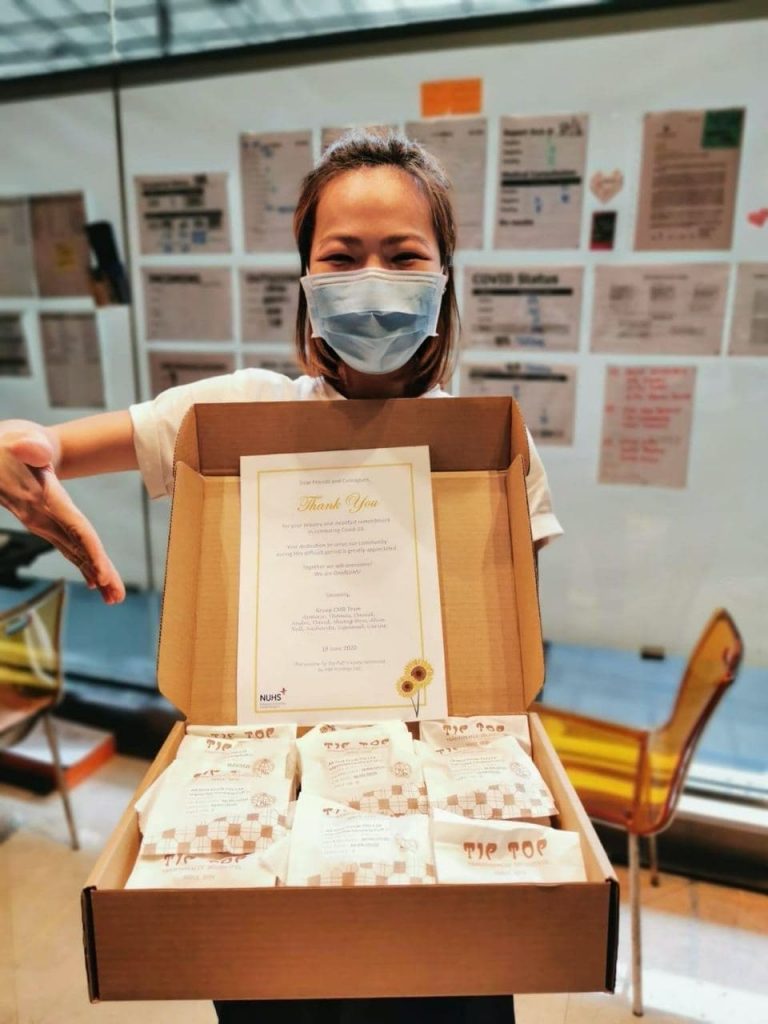 During the Circuit Breaker, the staff of Tip Top hand-delivered 1,000 of its signature Chicken Curry Puffs to healthcare frontliners at the National University Healthcare System (NUHS). In a time when healthcare staff are working additional and extended shifts, these acts make a difference.
Some of their other notable initiatives during Covid were targeted at dormitory residents, elderly residents at Geylang East Home, as well as frontliners at St. Andrew's Community Hospital.
"It is during difficult times that kindness and compassion are more important than ever," Mr Teo shared.
"No one is spared from the challenges that Covid has brought about. The pandemic is a timely reminder for businesses and individuals alike to recognise that we are part of a larger community, and that the actions of individuals can have far-reaching effects."
Due to Covid, retrenchments and pay cuts have become commonplace. For many households, putting food on the table has become a large concern.
In response to this, social enterprise PJ Group started a ground-up initiative, RICE&SHINE, that aims to provide hot and nutritional meals to marginalised communities, as well as those affected by the pandemic.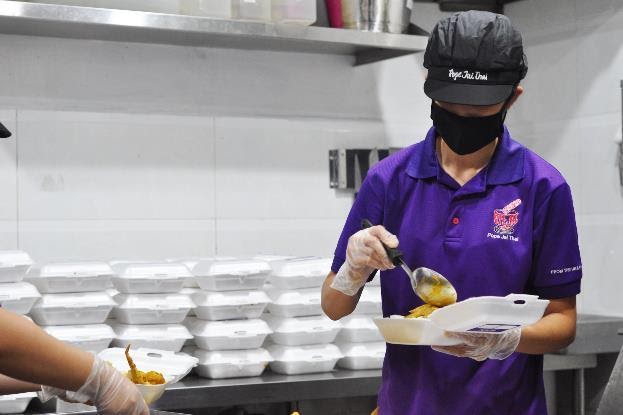 Through this initiative, meals were delivered by taxi and private hire drivers, many of whom saw a huge hit to their business due to Covid-19. This helped open an additional income avenue for them, although it didn't start out easy.
The most difficult part of running the initiative during the pandemic is that it was initially difficult to find drivers to support their operations. Due to the rapidly changing safety rules and uncertainties at the beginning, it took time for both the organisation and drivers to adapt.
To navigate those challenges, PJ Group had to re-evaluate work processes and take necessary actions to ensure safety without compromising the goal of the RICE&SHINE programme.
"Our team ran the initiative on top of their full-time jobs. This meant waking up at wee hours of the morning to prepare the meals for the beneficiaries and going to bed at midnight to ensure smooth running of the operations. Despite the long hours, they continued to stay motivated knowing that the food was going to individuals who needed it," shared Janelle Soh, Assistant Marketing Manager of PJ Group.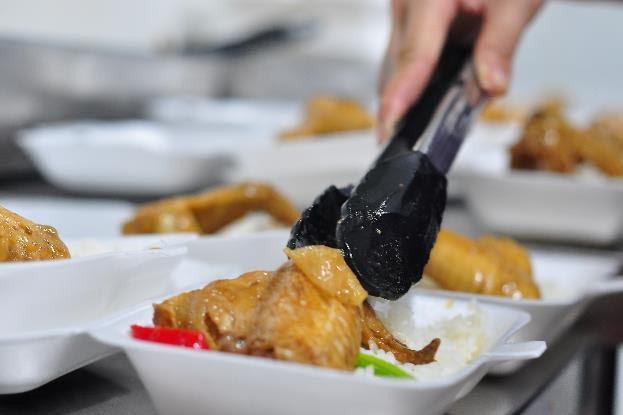 To date, they have sponsored 1,728 meals, co-funded 39,757 meals, engaged 11 taxi drivers, and made 530 trips.
Doing good on the daily

For organisations, doing good often starts from the top, but in order to make an actual impact, this also needs to be practised on a day-to-day basis.
In the long run, one of ABR's hopes is to create a 'community within a community', where doing good and making meaningful contributions become second nature, whether it's within smaller teams in the organisation, or for staff members outside of work.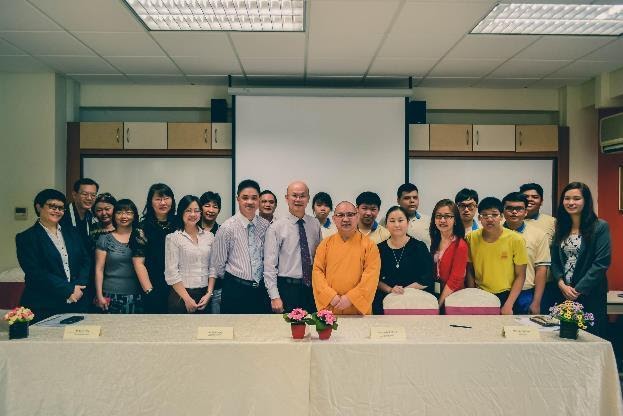 ABR regularly empowers students with special needs through the Metta Employment Pathway Programme, where they are given relevant work attachment opportunities that will equip them with essential skills as they prepare to join the workforce.

Similarly, PJ group aims to empower individuals through training and employment.
"In PJ Group, we uphold a culture of honour which is to believe in greatness within the vulnerable. We have developed a spirit of giving back over the years and this has become part of our DNA," said Ms.Soh.
Today, 90% of PJ Group's workforce includes people from eight different beneficiary groups, including persons with special needs, physical disabilities or mental health conditions; individuals who are hard of hearing, the visually impaired, youth-at-risk, the vulnerable and the disadvantaged.
This makes them the first SME in Singapore to have done so.
The power of doing good
Some might think that establishments are stepping up to offer aid just for company image, but the fact that doing good is beneficial for business is just the cherry on top.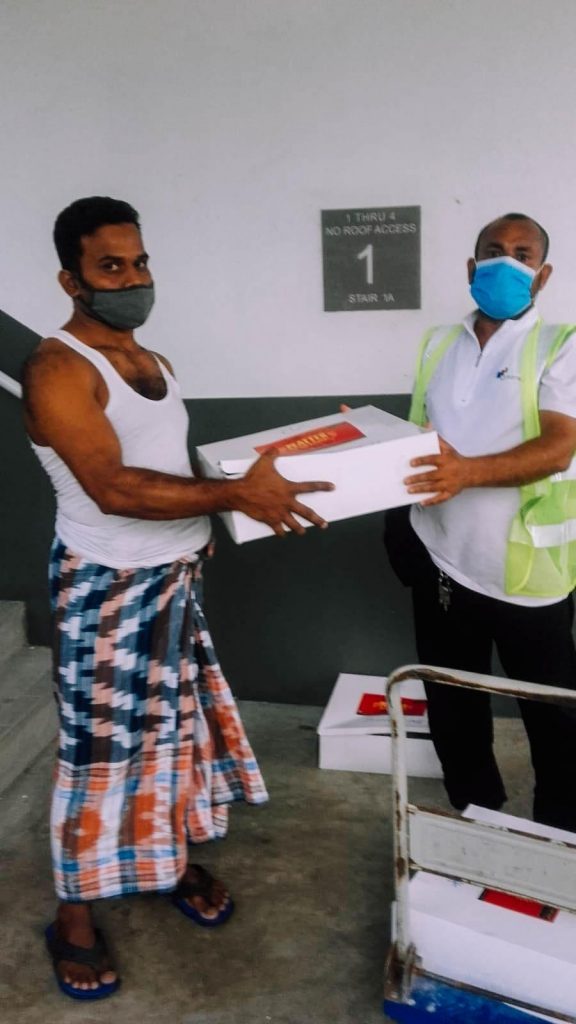 While it's true that doing good helps businesses forge relationships that might eventually result in sales, it goes beyond that. For ABR, the act of doing good during Covid has led to a positive impact on their employees' personal lives, spurring them to spread kindness in other ways outside of work.
As an organisation, they are still learning to navigate the challenges of Covid. But through organising various community initiatives, they've also been figuring out how to adapt to a changing environment and landscape.
Mr Teo added: "No matter how small an effort or idea may seem, don't hesitate to step up and do good. This first step may well evolve and a multiplier effect will naturally take on. Collectively, our efforts will make a lasting impact on the community."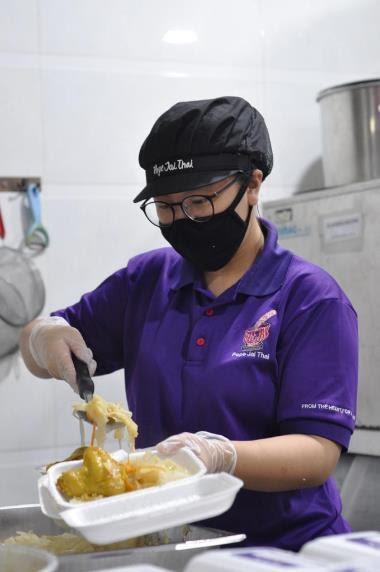 One of the standout experiences for PJ Group was when taxi drivers took time to show care for the employees in their own ways. Knowing that people were contributing time beyond their full-time jobs, drivers bought them snacks and checked to see if staff needed an extra pair of hands.
"It was a very heart-warming experience for us, showing how an act of kindness can create another ripple of kindness."
Clearly, ABR and PJ Group recognise the importance of deepening relationships rather than simply contributing for the publicity.
"This would mean identifying more beneficiaries that we can work with. We have to continuously develop and refine initiatives to generate a more tangible and meaningful outcome for our community," Mr Teo tells me.
When businesses choose to leverage on their expertise to integrate doing good into their business model, a more sustained, meaningful impact can be made to the community.
In many ways, CSR reminds me of the mandatory Community Involvement Programme (CIP) back in Secondary School. Most of us took part in activities like beach cleaning and home visits because it was compulsory; it also looked good on paper. After graduation, how many of us continued to contribute?
Even though the Covid situation may be slowly improving in Singapore, organisations like ABR and PJ Group have shown that none of us can be truly safe or prosperous until everyone is.
After all, when businesses choose to leverage on their expertise to integrate doing good into their business model, a more sustained, meaningful impact can be made to the community.
Life in general may be unpredictable, but at least one thing is certain—doing good never hurts. More than anything, the pandemic has shown that we are interdependent and interconnected. In times of crisis, those who can should give more.

Over time, these ripples can eventually grow to form a great wave, acting as a force for good in a world that needs it, now more than ever.