Photography by Sherman Tham.
Orange, green, and white reusable bags carpet the exterior premises of SimplyIslam, an education outfit on Still Road. Filled with food items enough to feed 300 households for at least a month, they are the fruits of the private organisation's weeks of relentless fundraising.
Inside the air-conditioned refuge of SimplyIslam's office, a staffer calls beneficiaries to remind them that volunteers will distribute the bags later in the day. Her colleague prepares the slides that their chief executive officer, Mohamed Nassir Abdul Sukkur, will use in his briefing to volunteers.
As I sit across from Nassir, intermittently spinning in my swivel chair to make way for the other staffers who are bustling about, he tells me that SimplyIslam will distribute Hari Raya cookies and basic daily provisions to 600 families throughout Singapore during Ramadan.
The initiative is labour intensive, and SimplyIslam does not have the resources to undertake the project on a monthly basis, he says. While it gives regular financial support to selected families, its niche since its inception in 2006 has always been Islamic education.
Nassir suggests a solution.
"If everybody went back to the Islamic roots and fulfil their commitment to take care of their neighbour," says the CEO, "You don't need organisations like SimplyIslam, Jamiyah, and all that to contribute."
And by neighbours, he is not referring to only those who profess the Islamic faith.
"The Prophet says you are not a believer if your neighbour goes hungry, while you are eating at home," Nassir says. "He didn't say your neighbour has to be a Muslim."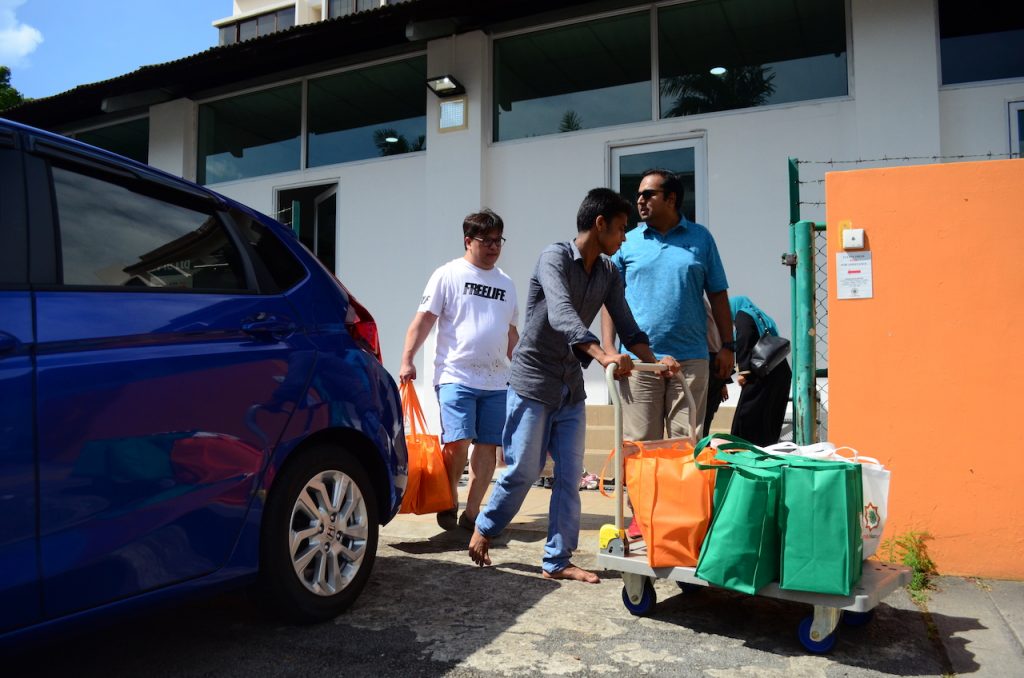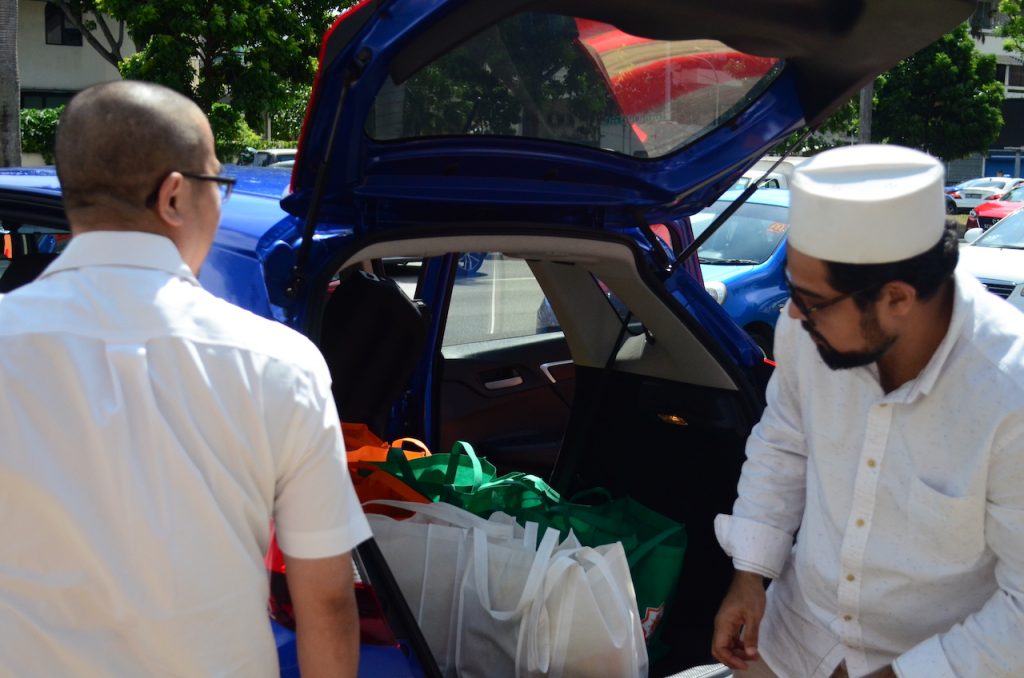 An erstwhile software engineer, Nassir, 48, is a known figure both in the local and international Muslim circles.
The Royal Islamic Strategic Studies Centre in Jordan included him in its The 500 Most Influential Muslims publication in 2009 and 2010. The Berita Harian in 2010 named him as one of four individuals expected to lead the Singapore Muslim community in adapting religious life to the modern world.
Approachable and generous with his time, Nassir is most earnest when he recalls incidents that, in his view, demonstrate the increasing tendency of some Muslims in Singapore (and the region) to think that in order to live a religious life, they have to be insular. This line of thinking feeds into the ideology of hatred, notes Nassir, who wrote his master's thesis on the effectiveness of counter-extremism measures in Malaysia.
For instance, Muslims who hold conservative and purist views say it is wrong to wish Merry Christmas to Christians, as that is akin to disparaging Islam. But Singapore's "big scholars," as Nassir puts it, have clarified that exchanging such greetings is a form of social fellowship.
He encourages me to conduct a poll among companies to find out if Muslim employees eat lunch with their non-Muslim colleagues. "99% of them will say no," he predicts. Some Muslims, he continues, do not feel comfortable sitting at the same table with those who are consuming pork.
But he also notes that there is more awareness these days among companies on the need to provide halal food options during functions.
In Malaysia, he continues, there have been calls for separate trolleys in supermarkets for non-halal products and laundry shops that only cater to Muslim customers.
"What are we becoming?" Nassir asks rhetorically.
"We are becoming more insular. I am telling you it's a fact."
"In Singapore?" I ask for clarification.
"In Singapore. In Singapore, for sure," he asserts. "Not as much as Malaysia, though."
And then there are some who want to migrate and live in a Muslim country or village.
"I don't know what precedence such people have to do that," says Nassir, noting that Prophet Muhammad lived among Jewish and Christian populations.
Having just returned to Singapore after spending some years abroad, I appreciate Nassir's insight but find it rather disconcerting. I had read about some incidents but viewed them in isolation. But as I listen to Nassir, I realise the incidents are indeed symptoms of growing insularity.
Instead of adopting a life of seclusion, Nassir says Muslims must participate in civic activities. Again, he tells me I should look up some numbers—this time, the proportion of Malays who participate in Residents' Networks activities.
By being insular, he says, Muslims "are missing the ecological point of Islam" because "it starts from somewhere and everything is linked to another."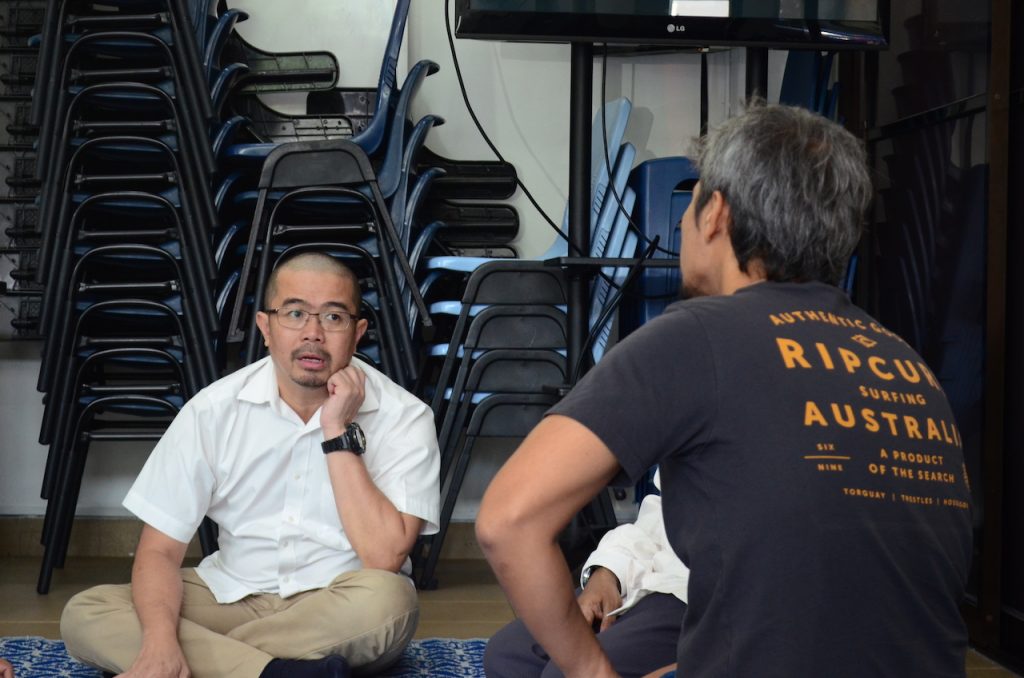 Nassir tells me media outlets have interviewed him "quite a few times" to get his views on terrorism. Most notably, he contributed an opinion piece to the
Berita Harian
in March 2017 in the aftermath of an attack near the Houses of Parliament in London. At that time, he was pursuing a master's degree at the School of African and Oriental Studies, University of London.
I ask if he is tired of constantly having to debunk terrorist ideology and correct misperceptions of Islam.
No, Nassir says.
"There are some individuals who want to spread this ideology of hatred," he adds.
I share my ambivalence about Muslim bodies issuing statements that condemn terrorist attacks perpetrated by Muslims. It is not because I am blasé. Rather, I wonder what it will take for the other religious communities—our neighbours—to really get that we reject the deviant teachings.
Nassir has a ready answer.
"It's your everyday conduct," he replies.
If Muslims conduct ourselves well, he continues, those from other faith communities will defend us.
And it is this good character, specifically, what Nassir describes as "prophetic conduct" that SimplyIslam strives to cultivate in its students.
Students are not driven to rote memorisation or lectured on the ways they could end up in hell, which was my experience when I attended a weekend madrasah decades ago.
Rather, they are guided towards learning about love, compassion, and mercy. And they do this by studying the prophet's biography, Nassir says.
Vice-principal Ustadh Syed Mohsen Alsagoff, who joined the team last year, says SimplyIslam's approach toward teaching the religion appeals to him. And just like "Uncle Nassir", the younger man speaks passionately about the ecological nature of Islam and the importance of good conduct.
In his class, students will not be taught that Islam is difficult, rigid, and demanding. Asking questions will not be considered sacrilegious, and there is certainly no corporal punishment.
Ustadh Mohsen says the traditional ways of teaching Islam instilled discipline—I grudgingly concur because I do appreciate my foundational education—but in this day and age, they will only cause students to become disinterested.
Nassir agrees: If students view Islam as merely a set of rules, they will head toward atheism.
There is another reason why educating young minds about mercy is important.
Nassir notes that individuals who commit acts of terrorism are often those who have experienced a recent religious rejuvenation and have been brainwashed into thinking that they have to resort to violence as a form of repentance.
"The people who usually end up doing terrorist work," Nassir adds, "Are usually those who did not have formal studies in Islam."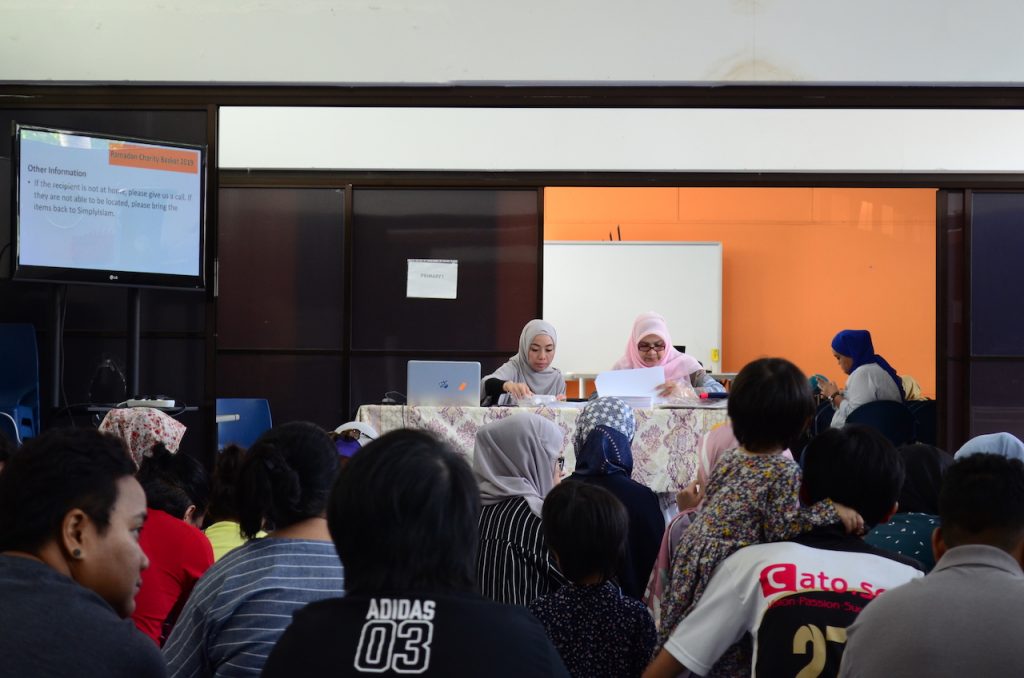 When Nassir established SimplyIslam in
2006
, it was in response to what he saw as gaps in the part-time Islamic education offered at the mosque where he was the manager. While full-time madrasahs seek to produce Singapore's religious leaders, mosque madrasahs provide basic Islamic education to students who attend government schools.
Students were already becoming less conversant in Malay, but there were few, if at all, English-based centres where they could have gone to instead. Also, the two-hour lessons were too short for meaningful discussions, and teachers had limited resources in Malay.
Today, SimplyIslam has an enrolment of about 800, from preschoolers to tertiary students. Because the lessons (which run for four hours) are in English, students include those from non-Malay or expatriate families.
While the outfit will soon launch an online madrasah to facilitate access to Islamic education, I tell Nassir I am taken by something more basic and material at SimplyIslam: students do not have to wear a uniform.
He smiles.
"We wanted the students to come as they are and give us the opportunity to educate them on what modest clothing they can wear, either as a guy or a girl," he explains.
Another unconventional move is that the education outfit does not institute the tudung, or headscarf, rule.
It will be hard to impose the rule on the girls, especially since some of their mothers do not wear the headscarf, Nassir rationalises. The only time when female students must don a head covering is when they recite the Quran.
While students come to SimplyIslam as they are, teachers are held to a high standard.
Like Ustadh Mohsen, they have to be madrasah graduates with at least 10 years of formal Islamic education. They must have the Asatizah Recognition Scheme (ARS) certification.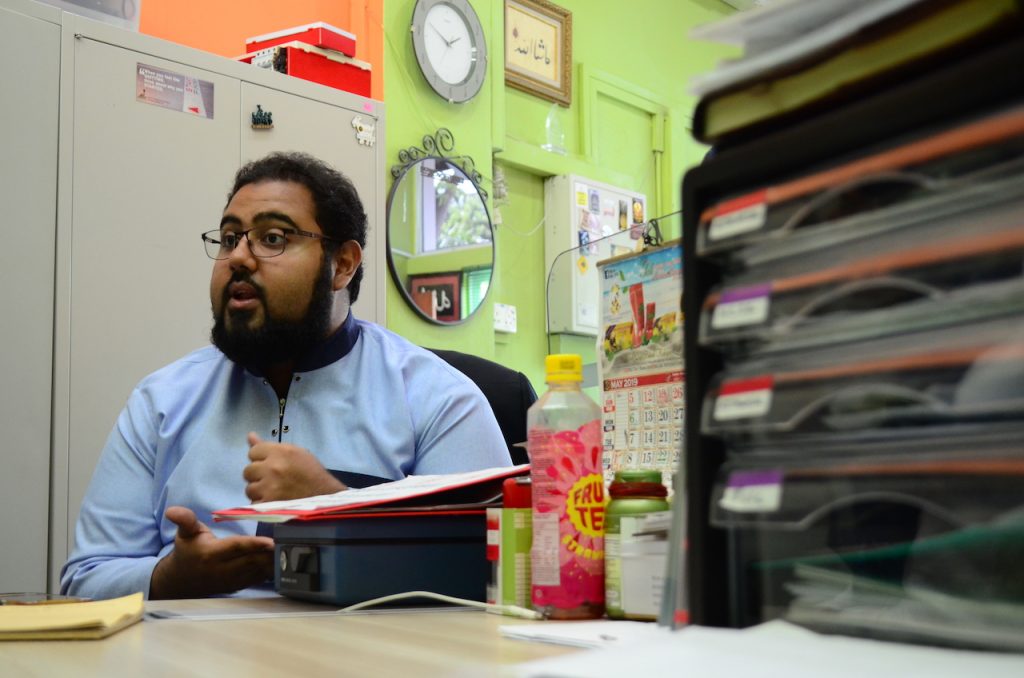 That said, finding teachers who are proficient in English has been difficult. According to Nassir, while the quality of education at madrasahs has improved, most students are still more adept in Malay.
He once turned down an applicant who showed up for an interview wearing the niqab, a veil worn by some Muslim women that covers all of their face except their eyes.
Why, I wonder. Once a rarity in Singapore, a niqab-clad woman is not an uncommon sight these days.
First, Prophet Muhammad says smiling is an act of charity, Nassir explains.
"If I cannot see your smile, then where is the charity?" he asks.
Second, if young children cannot see their teacher's facial expressions, then their level of engagement will be adversely affected.
And third, he views the niqab as part of Middle Eastern culture. He notes that those who wear the veil tend to be more insular, and this is not the value SimplyIslam wants in its students.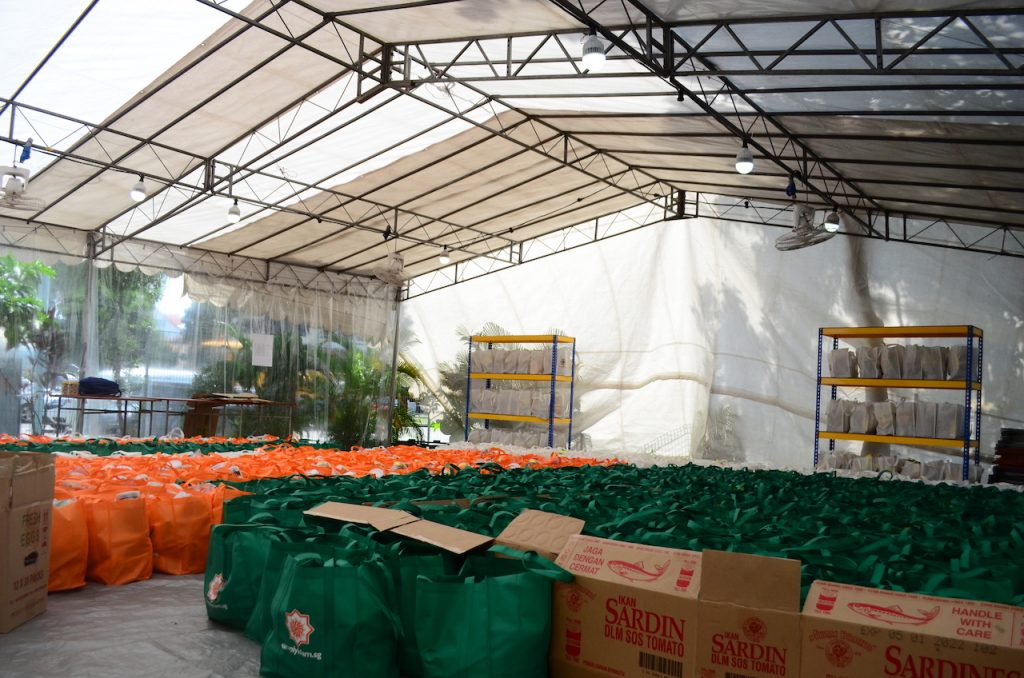 Just when I am becoming increasingly disheartened over the growing insularity of pockets of the Muslim community, Nassir tells me there continues to be initiatives to strengthen inter-faith and social bonds.
The recent gathering of religious and community leaders for iftar—or the breaking of the fast every evening after sunset during Ramadan—at the premises of the Church of Jesus Christ of Latter-Day Saints, is one such example.
"Things will improve," he assures me.
But he also opines that we should not depend on the government and community leaders to drive such engagements.
"Just start with your neighbour," he stresses. "That's all I can say."
Have something to say about this story. Write to us at community@ricemedia.co.