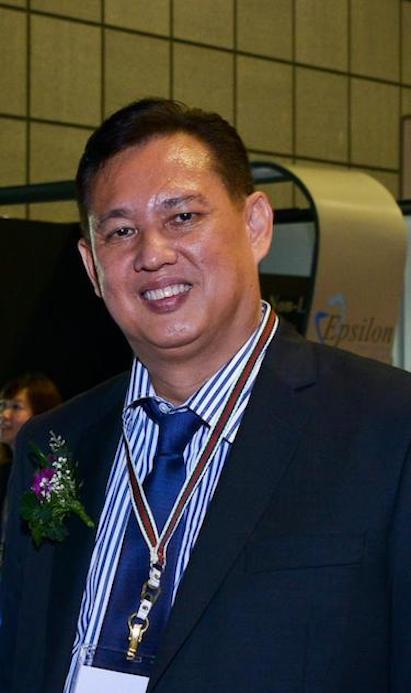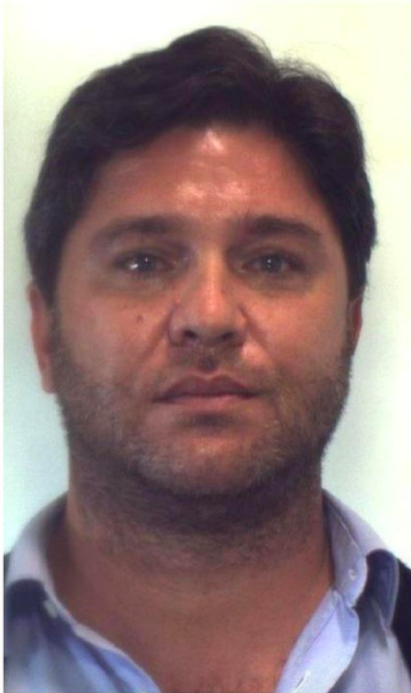 Alan Lai Chong Meng is a wealthy Singaporean businessman who was investigated in an international police operation between Italy and Singapore. In 2018 and 2019 he invested in projects in Sicily that were found to have ties with mafia figures, including Giuseppe Calvaruso, who was arrested in April 2021. While Lai was not aware of his investments falling into the hands of the mafia, it made the police investigating Calvaruso suspicious to see a wealthy foreigner involved in his operations. 
This is the story of how a Singaporean businessman unwittingly found himself at the core of a Sicilian mafia feud.
On the eve of Easter 2021, Italian native Giuseppe Calvaruso was arrested in Italy after returning from Brazil, where he had been residing. The 44-year-old was found to have become a prominent leader of Cosa Nostra, the Sicilian mafia in Palermo, a Sicilian city, since 2018. His charges included mafia association, extortion, kidnapping, and fictitious registration of assets.
Cosa Nostra, or the Sicilian Mafia, is an organised crime syndicate dating back to the 19th century. It's made up of a loose network of groups, each known as a 'family' or 'clan' that takes ownership of different villages or neighbourhoods. 
Historically, government presence in Sicily has been scarce due to it being one of the poorer regions of the country. To fill the gaps left by the government, mafia groups began providing local populations with basic necessities—policing, individual and property protection, contract setting, loan services, and so on. As a result, they also flourished. 
But since their early days, Cosa Nostra has evolved into an international crime organization, and is now involved in everything from drugs and arms smuggling to political corruption.
As waves of Italians migrated to the United States in the 19th century, the syndicates spread internationally, resulting in multiple 'mafia wars'. The first took place in the 1960s between the American and Sicilian mafia, and involved shootouts that injured innocent bystanders. 
Mafia clans are now spread even further, with Calvaruso being proof of this. From Brazil, Calvaruso had started managing the international investment and business plans of Cosa Nostra. What surprised investigators tracking Calvaruso was how far he cast his net of interests, from South America, Europe to now Asia.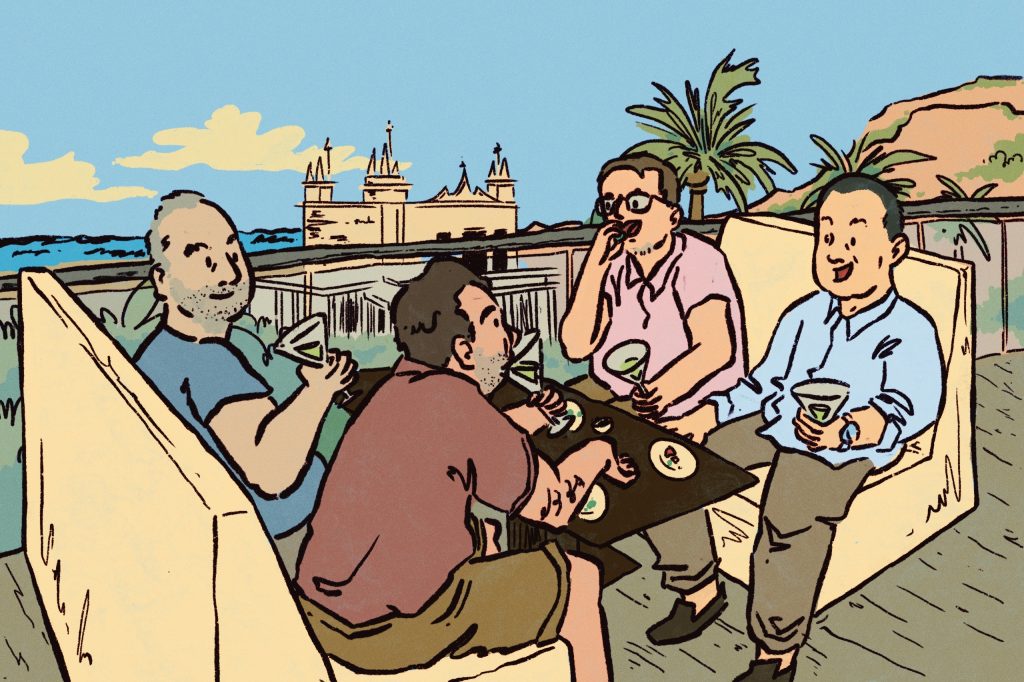 From Italy, Brazil, To Singapore: The International Network
When we think of mafia operations, we imagine criminals covered in tattoos smuggling drugs between borders—you may also have seen Korean drama Vincenzo which has ranked #1 on Netflix in Singapore for a few months now. In reality, they operate under the radar of most regular people, occasionally trapping unsuspecting individuals.
One recent victim of this was a Singaporean by the name of Alan Lai Chong Meng.
It would not do this story justice if we did not begin in the romantic ruins and sundrenched beaches of Sicily, which is where Alan's journey started. 
58-year-old Lai had been meaning to make this trip for a while, especially after being friends and business partners with Sicilian Salvatore Catalano for years. Catalano runs Lai's restaurant Ristorante Palermo at Keppel Bay. In the past, they worked together on Trattoria Amanda that operated at 14 Stanley Street. 
After decades of living in Singapore, Catalano was yearning to foster deeper connections between his homeland and the tropical island where he was now residing. Naturally, he brought up the idea of investing in Sicily to his business partner, Lai. It made sense—Lai had the funds, and Catalano the know-how of maneuvering the country as a native. Lai responded positively.
The Sicilian Connection
It was June 2019 at this point. Summer in Italy was in full swing, and Lai was itching for a getaway. He entrusts Catalano to plan an itinerary in Palermo, the capital of the island, and they depart. 
Upon arrival, Catalano sets up meetings with Sicilian connections who could introduce Lai to possible investment opportunities. After a few days of relaxation and sightseeing, Lai finds himself at a beach side aperitivo with none other than Calvaruso, the recently arrested mafia tycoon.
Also present at this meeting at a bar named 'Touring Cafe' in Mondello, a beach town: a few unidentified foreigners, and Giovanni Spano', another mafia-linked individual who was arrested the same day as Calvaruso. But we'll come back to Spano' later.
While enjoying cocktails overlooking the glistening waters, the Italians sold Lai a plot of agricultural land that was up for grabs in the countryside of Sicily. They also mentioned an antique building for sale in the city of Palermo. Calvaruso even spread out floor plans and photos on the table.
At this point, Calvaruso was already under investigation by the police. Unbeknownst to Lai, they had followed the suspected mafia boss to this meeting. 
Blissfully unaware, and impressed by the propositions, Lai and Catalano agreed to attend a site inspection of the antique building. In the following days, there are multiple meals in scenic spots around Palermo, where the group continue to discuss property acquisitions over exquisite traditional Italian cuisine.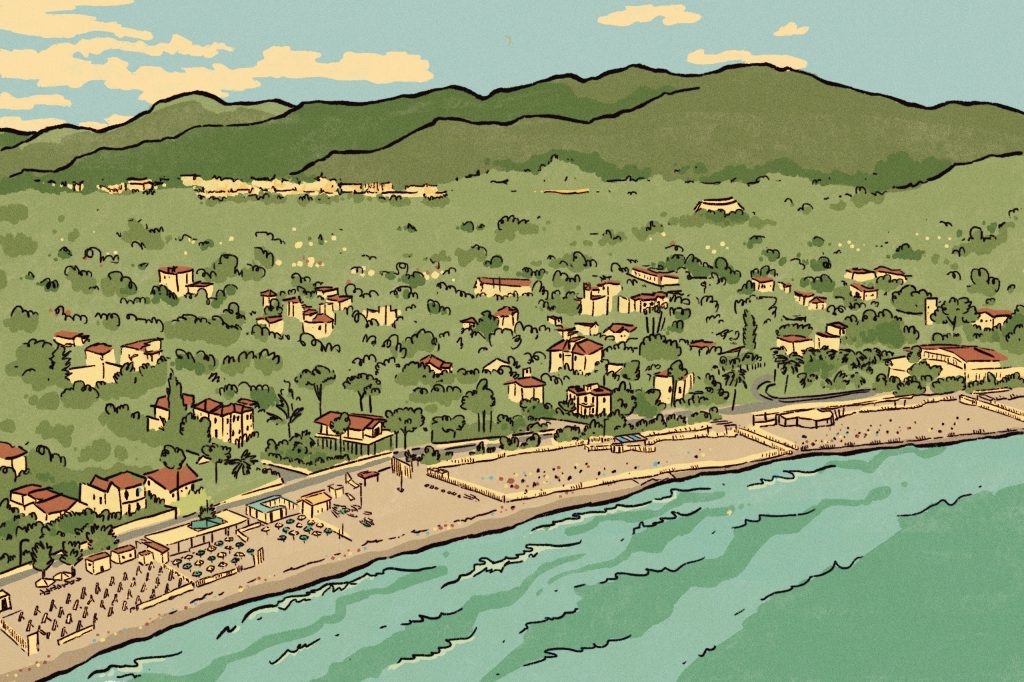 From Pristine Holiday To Property Shopping In Italy
On the 8th of June, just a few days after the first seaside encounter, the police intercept a call between Catalano and Calvaruso, where Catalano makes clear what Lai's intention is with the property.
"I saw the contracts … 750!?" Catalano exclaims as Calvaruso tries to calm him down. 
"We'll take the property for 500," he says. "Then during renovations we will sit and discuss more numbers. This will be a business card for Asia."
"Alright, alright, I'll be able to get it for you for 500," Calvaruso replies, agreeing to get them the property for 500,000 euros given the possibility to earn more after renovations commence. 
Investigators believe that Calvaruso saw Lai's investment as an avenue for more business from Asia, starting with Singapore.
At this point, it was also clear to the Italians that Lai was a businessman with the intention of making multiple investments—just the day before, on 7 June, he bought two apartments in a central avenue of Palermo for over 230,000 euros combined. 
With that transaction complete and more expected on the horizon, the Italian police launch an international investigation into Lai and Catalano. They couldn't help wondering how a wealthy businessman from across the globe had found his way to this mafioso.  
Swiftly, the Singapore Police responds and confirms that both Catalano and Lai had clean records in Singapore, and confirms that Lai owns 'Trattoria Amanda' (now closed), where Catalano was hired as General Manager.
At this point, the Italian police begin to realise that perhaps both Lai and Catalano were clueless about who they were doing business with.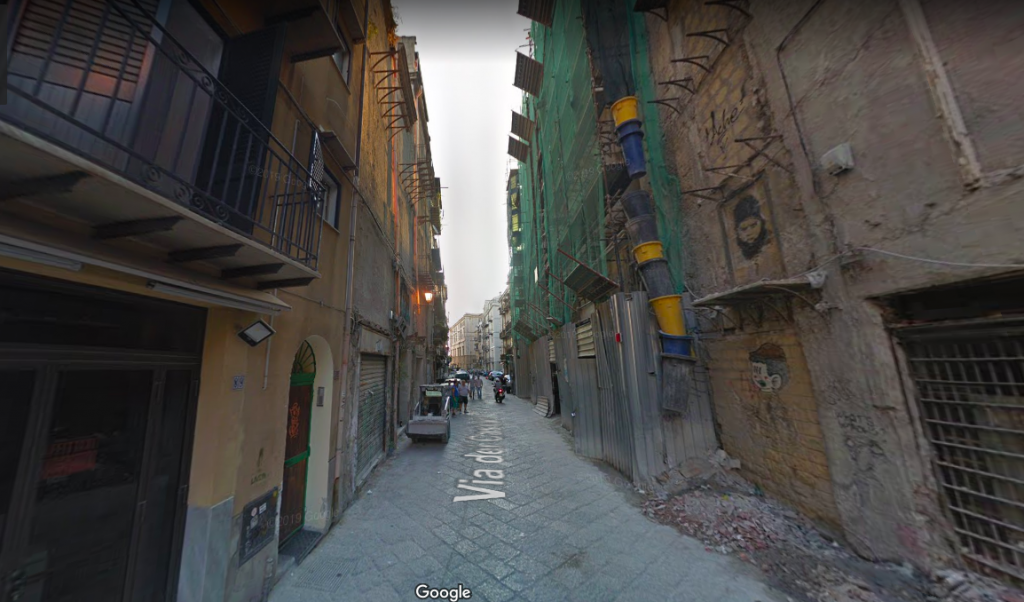 A month later, in July 2019, Calvaruso travels to Singapore, where he helps Lai plan another trip to Italy for September later that year. He also uses it as an opportunity to start exploring business avenues in the rest of Asia. 
"The prospects are looking good," Calvaruso tells a friend over the phone. "They are looking for high value real estate deals that usually can't be found in the portfolio of regular real estate companies."
The prospects turned out to be so good that on 12 February 2020, Lai buys another unit on the same road as the previous two for 13,000 euros. Then on 2 March 2020 comes Lai's biggest investment yet—an antique building for over 1.7 million euros.
The Mafia Gets Involved 
Now, remember Giovanni Spano', who we mentioned earlier in the story? 
At this point, Lai is back in Singapore and Calvaruso is travelling between Brazil and Italy. The police are also monitoring Spano' and Catalano, who are closing deals around Palermo on behalf of Calvaruso and Lai respectively. 
In more conversations the police intercept between the two, it comes up that Lai had already bought an agricultural plot of land in Misilmeri on the 16 January of 2018 for 710,000 euros, suggesting that business relations between the parties had started earlier than thought. But it is also likely that Lai had bought this first property through Catalano's connections without first visiting the site.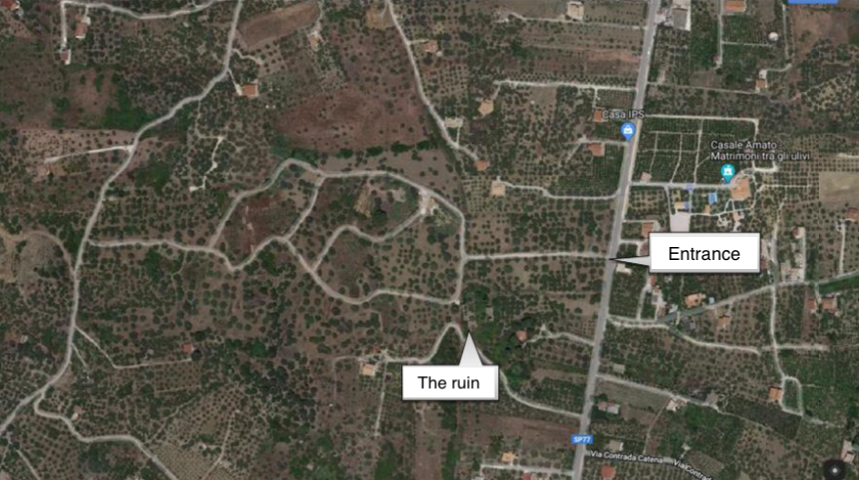 Investigations into that first transaction later reveal that the real estate company that facilitated the sale was owned by a woman called Francesca Sucato, daughter of Giusto Sucato and Vincenzo Sucato, two men charged for being key pieces of the Misilmeri mafia family. On top of that, one of the men who acted as a proxy for both Lai and Catalano was one Paolino Dalfone, Catalano's cousin who has been previously been charged with robbery, theft, and the illegal possession of weapons. 
Lai didn't know it yet, but the mafia had long been entwined in his investments. 
Worse yet, Dalfone, the real estate company, and Calvaruso were all part of different mafia families, placing Lai at the centre of a family war just waiting to explode.  
In September, Catalano returned to Sicily to check on the progress of the agricultural land. In a phone call with a business consultant, he said: "Alan [Lai] doesn't want to put his name [on the papers], neither those of his daughter, because he said: "Italy is a strange place."
In the same call, they discussed alternative options, like setting up a trust or ad hoc companies to put the properties under.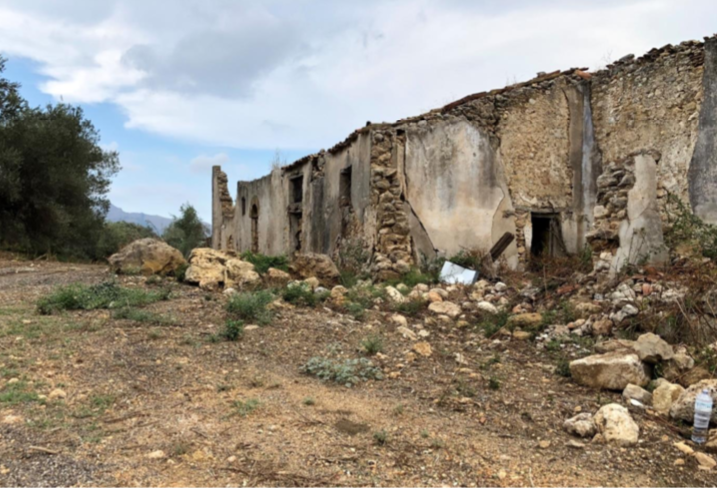 How Catalano Found Out He Was In Bed With The Mafia
On the whole, Lai has pretty much left Catalano to deal with the entire project. The plan is to restructure the plots—one of which has olive plantations that need revival—to then sell again for profit. But when Catalano starts looking for companies to grant the construction contracts to, things get sticky. 
Calvaruso wants his construction company to be awarded the contract. However, Spano' advises Catalano against this. The reason? Calvaruso was possibly facing jail time for mafia related charges. 
Catalano's world starts falling apart around him—had he been involved with the mafia all along? And worse, had he dragged his own trusted business partner into this mess? A wiretapped conversation from Spano's car records the moment Catalano realises the extent of the situation.
Cruising through Palermo's old alleyways, Spano's Mercedes comes to a stop by a newsstand, where a monthly mafia newspaper titled 'S' sits outside their window. 
"This is S! Do you see it? … It's all about the mafia," Spano' says to Catalano.
 "And what do they say about Calvaruso?" Catalano asks in a suspicious voice. 
"The fact that he was … he was a … a real …"
"A what?" Catalano interrupts. "Someone's right hand?"
"A predecessor," Spano' replies in a soft voice.
"And this means he is the boss!?" Catalano shouts, to which Spano' confirms his suspicions.
"Fuck! What kind of people do you introduce me to?" Catalano says, raising his voice. "When you asked me to go out for a coffee when I came to Palermo, I wish we had never started this! It was all a mistake."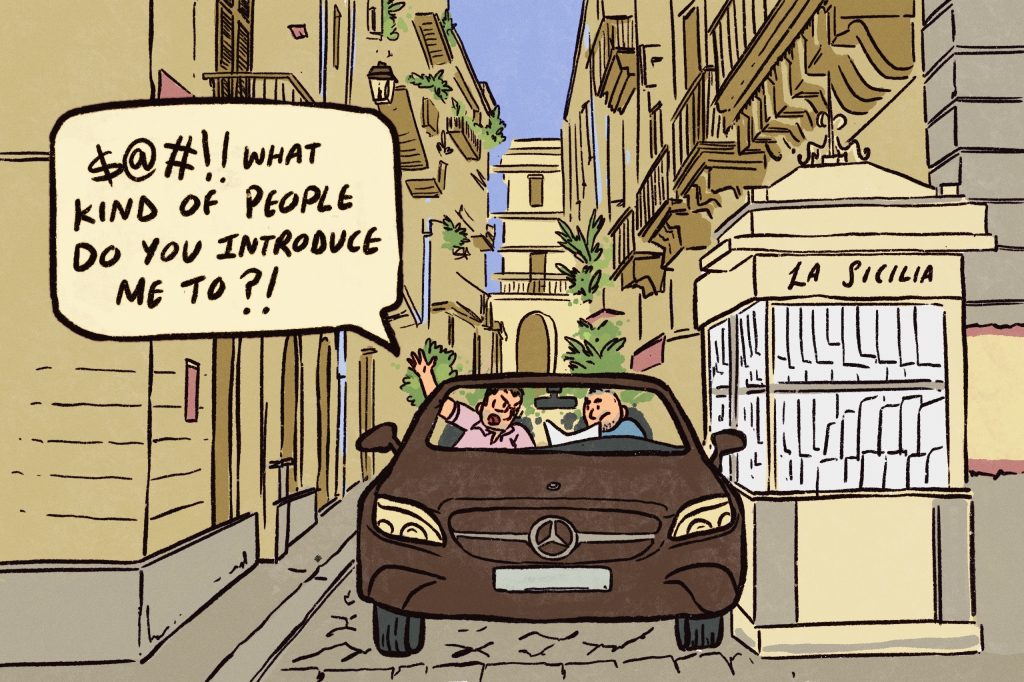 With all this finally out in the open, Catalano and Spano' agree it would be unwise to grant Calvaruso the contract—if he suddenly went to jail, the project would be stalled indefinitely. At the same time, however, neither of them is willing to test Calvaruso's boundaries by saying no to him.
So they come to a solution: they grant the contract to a man named Gaspare Scarpitta, who in turn subcontracts the project to Calvaruso's construction company. This way, everyone gets a slice of the pie while Catalano can rest assured that the project will go on even if Calvaruso is incarcerated. 
Lai, who was in Singapore at the time, remains in the dark about these developments. 
How Does The Mafia Work? 
It may be easy to say that Lai should have known better, but the reality is that Sicily works very differently than the rest of Italy and the world. One of the reasons the mafia has thrived is that it understands local Sicilian culture better than the central government. There are certain nuances in the way people operate there that they are just better able to maneuver. 
For example, each mafia clan takes ownership of a certain neighbourhood, town, or region. Often, as 'town leaders', they are involved in every operation that happens in their zone of influence—sidestepping them is not always an option. 
The full extent of this influence can be seen in what happened when the US invaded Sicily during World War II to liberate Italy from Fascist control. The US military went to Salvatore Luciano—also known as Lucky Luciano, a top mafia boss in both the US and Italy—for help. Luciano got his associates in Sicily to help the US navy draw maps of Sicilian harbours, and even acquired snapshots of the coastline. The mafia also aided the US military with interpretation, consulting, and with getting the local population on the side of the Americans. 
Essentially, to do any sort of business in Sicily, one must understand that on the island the mafia is everywhere. They hold power over many local communities, so for businessmen who are aware of these dynamics, it is often in their best interest to work with them, rather than against them. For those who stumble on Sicilian shores with little understanding of the local context, it may not be unusual to become unwittingly involved.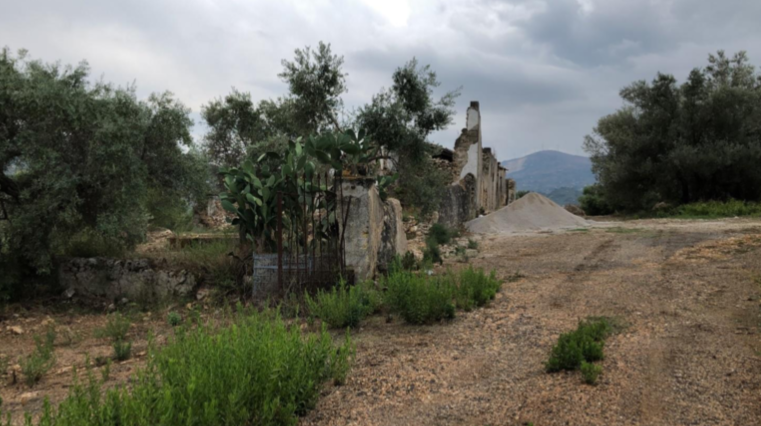 The Big Mistake: Getting Multiple Mafia Families In On The Same Deal
With the construction contract ordeal out of the way, Calvaruso and Spano' discuss architecture, floorplans, carpentry, and various other plans to do with the property. This happens over several days, and just as things get going again, another individual reappears, itching to get involved with the renovations: Dalfone, Catalano's cousin. 
When Dalfone finds out he hasn't been awarded the contract, he chains up the gate of Lai's property so no one can enter. According to investigators, this was a 'clearly intimidating mafia-eque message'. 
Confused, and seeking explanations about this, police tap Spano's phone again for possible answers—which they get. 
Spano' reveals to a man that Dalfone had been extorting money from the investment.
"What the fuck does he want? Wasn't what he stole from them [Lai] enough?" the man says, alluding to how Dalfone had taken a cut of that first agricultural plot purchased in 2018 when acting as a proxy. 
"He is making them [the Singaporeans] not want to invest here!" Spano' continues.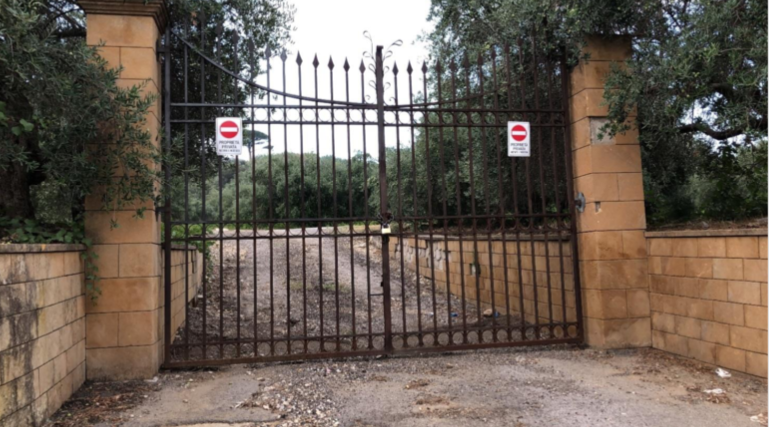 Soon after, it becomes apparent that when acting as a proxy for the sale, Dalfone hadn't settled things with the mafia in Misilmeri, where Lai's property was located. Considering territorial mafia dynamics, this would explain why the clan got aggressive about operations continuing in 'their area'.
Spano' also says that Catalano had given Dalfone 6,000 euros to get Lai's newly acquired land cleaned, money he kept without completing the job.
Extremely fed up at this point, Catalano tells Spano' that Lai is seriously considering withdrawing from the project entirely: "These people are fed up because they want to do something nice, but now they don't want to invest. They are good people, and now they are in a tank of sharks." 
What Will Lai Do Now?
Currently, Lai still owns the various properties in Sicily. He told RICE that renovations have not progressed since last year with Covid-19 erupting, and most recently, due to the arrest of Calvaruso and Spano'.
All Lai wanted was a simple, straightforward business holiday. When he saw how beautiful Sicily was, he saw the potential to invest. This all came crashing down for him when just one month ago the arrests of Calvaruso and Spano' brought the entire mafia ordeal to light. 
When RICE first reached out, Lai said that "the situation is bad enough and I was hoping I could at least help Italy with the projects. Everything that happened then sent a chill through me."
Now, he needs to decide on what his next steps will be. Continue with the projects and hope to stay clear of the mafia? Or sell and withdraw from everything entirely? 
While not an easy decision to make, this scenario is proof that to make it big, one must take risks. Lai is a businessman who has invested in companies internationally and locally, from ship brokering to dance and music, F&B, spas and wellness, and many more. In many ventures he has succeeded, but what happened in Sicily is proof that to win some, you may lose some.
Things may not always work out, but sometimes, you get a cool ass story about dealing the mafia you get to share with your grandchildren someday.