Photography by RICE / Chan Hui Wen
Most good stories start with unexpected change; a stumbling block that, surprisingly, nudges the protagonist from a state of inertia to one of fulfilment.
And what we have here are three great stories that speak of hope amidst an unexpected global crisis.
Singapore's current resident unemployment rate is pretty bad—it leaped to 4.1 per cent this past July, from 3.1 per cent in 2019, and climbed to 4.5 per cent in August—but not as bad as during the SARS pandemic, when it peaked at 6.2 per cent. With only a handful of coronavirus infections surfacing in our community over the past few weeks, the focus is now on economic recovery.
Singapore's Deputy Prime Minister Heng Swee Keat remarked recently, "The new economy will require workers who are versatile and know how to build on existing skills, embrace lifelong learning, and be able to move between adjacent industry clusters."
Amidst recent uncertainties and shifts towards the future economy, we know there are those hoping to escape the axe if it falls, or are struggling to find a new source of income.
If you or a loved one is experiencing this, we hope that the experiences and insights of these individuals who have taken the leap will be of use to you. The life lesson that reverberates across their different journeys: Acquire the skills you need to reach your destination. You might already have half the skills required.
How Kylie Adapted When Her Rice Bowl Broke Without Warning
A broken rice bowl, though initially devastating, can be the impetus for positive metamorphosis that otherwise might not have occurred.
Former finance executive Kylie Ang would agree. She used to work a stable job in the finance industry, handling investments for her company, but lost her job in July 2020.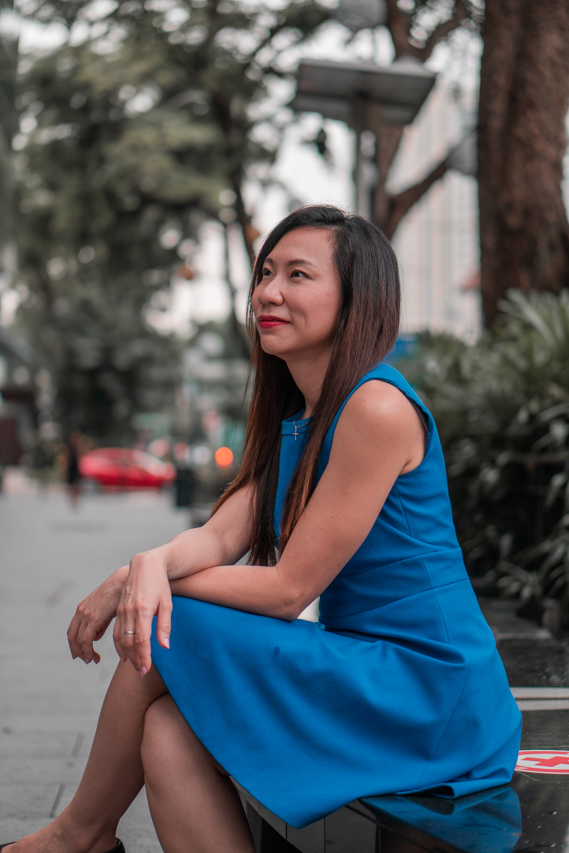 "I lost my job during the peak of the COVID pandemic. I never thought that it could happen to me, but it did. It wasn't easy to stomach initially, but I reminded myself that amid every crisis, lies great opportunity," shares Kylie, who responded by attending LinkedIn Learning courses and frequently searching for jobs online.
"Due to COVID, there were suddenly so many wonderful learning opportunities online and many of which were really affordable after subsidies. Being an avid learner, these were exciting times and I was able to upsize my breadth of knowledge and upskill with the extra time I had during my period of unemployment," she adds.
Courses on Microsoft Excel and the Agile methodology offered by NTUC LearningHub proved pivotal.
"I selected courses that trained my mind to think from different perspectives and courses that keep me up to date with the latest technological developments. I have earned a professional certificate and I'm on my way to earn another as we speak," she divulges.
After taking these courses, Kylie managed to secure a new role managing investments in a new industry. She is now adjusting to a very different work culture, style and environment.
Her transition was smoothened by skills that she had picked up from the Agile methodology along with her new knowledge of how to consolidate information and analyse data trends more efficiently.
"It is extremely important to keep one's career options open. Keeping an open mind even to jobs that might not seem ideal is crucial, as you never know what those jobs might lead to," she advises. "However, if you do decide to wait for the ideal job, I recommend spending your time wisely and keeping your mind occupied during this period by upskilling yourself or attending training that gets you certified in a new field that you have interest in."
Besides free career resources, Kylie highlights that the Internet right now is burgeoning with free career counselling sessions too.
How Kyle Found His Passion In An Unexpected Field
A recent journalism graduate, and co-founder of a news website, Kyle Malinda-White is very vocal about his passion for journalism, but reveals that he was "not stoked at the prospect of earning less than his peers upon graduation".
"I was very curious about the idea of building something that had scale and could touch many lives -where technology is the conduit that cuts through and unites the masses. It was not until I received an email from my campus about internship opportunities that I learned about the field of product management, a discipline that combines both business know-how and design solutions to create new digital products that fulfil customer needs," Kyle recalls.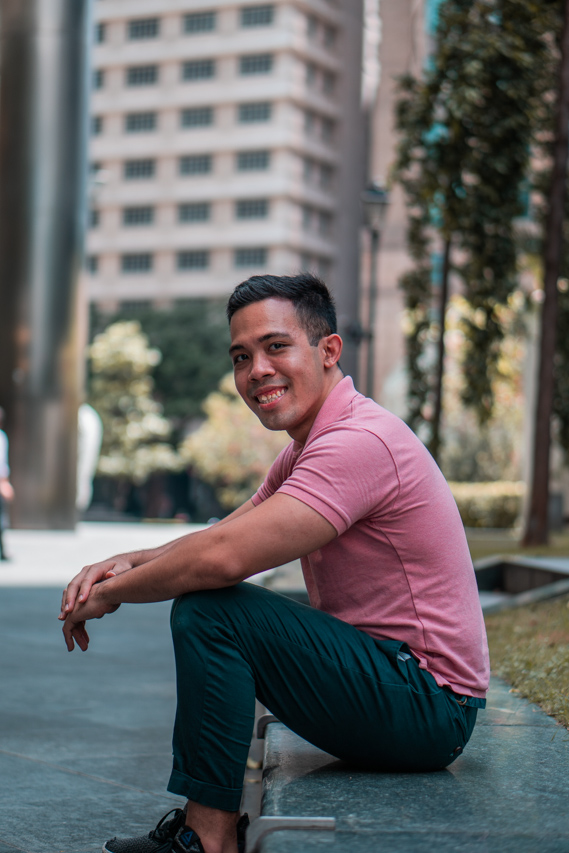 In 2018, Kyle took an internship in a tech company and shares that he thoroughly relished the experience. "However, the director of product development at my internship company thought that I was 'too green' to be a full-time product manager, because of my background in an unrelated field: journalism," he says.
"To be really honest, it shook me and made me doubt myself for a year. 'Haven't I proven my dedication to the craft?' However, I was undeterred. I went back to school fully certain that I wanted to explore this field and started taking up online courses in product management and data analysis to beef up my portfolio," elaborates Kyle, who used LinkedIn Learning to refine his Structured Query Language fundamentals and understand data structures. He also used tools like Udemy to pick up fundamentals in product management, user experience and web development.
Besides using LinkedIn to keep a finger on the pulse of the industry and follow the opinions of industry leaders, Kyle also joined related social media groups where he asked questions and sought help from online communities.
Before graduating, he was an associate product manager in a prop-tech company (May 2019). Now, thanks to the skills he's picked up, he's a full-fledged product manager in an app-building company as of October 2020.
"Employers still view experience as a proxy to someone's achievements, because they cannot accurately assess a candidate's skills through interviews or assignments," says Kyle.
A fresh graduate with an unusually large amount of work experience, he feels that embarking on meaningful extracurricular endeavours are highly beneficial to one's CV.
"For career-switchers, I strongly suggest actualising your education into a side project to build your 'experience'. It shows you've walked the walk."
Even though Kyle still experiences imposter syndrome as a journalism graduate working in an industry far-removed, he observes that his empathy for users, eye for detail and passion to create user journeys that solve problems, are needed in a space like technology, which he notes sometimes tends to be very cold towards understanding humans.
"Having worked as a start-up founder previously and now, a product manager, I analyse data trends, come up with ideas and work with teams to prioritise and execute plans. My journalistic skills were very much transferable to the field of product management too. I am now constantly validating and prioritising information. Problem-solving sensibilities and empathy are also transferable skills that can help me sift out signals from root causes."
How Anthony's Skills Prepared Him For A Multidisciplinary Role
Once the expert in charge of light, sound and overall production for prominent events like Singapore Comic Con and the Ultra Music Festival, Anthony Poi was suddenly rendered obsolete by 'Circuit Breaker' restrictions.
"It was not so much about acquiring new skills. Rather, it was about honing what I already had," reveals the holder of a master's degree in film music composition and orchestration.
"I travelled a lot prior to Covid-19, which allowed me to indulge in a lot of travel photography. Photography was just my hobby, but it ended up actually contributing to my employability and overall usefulness to prospective employers."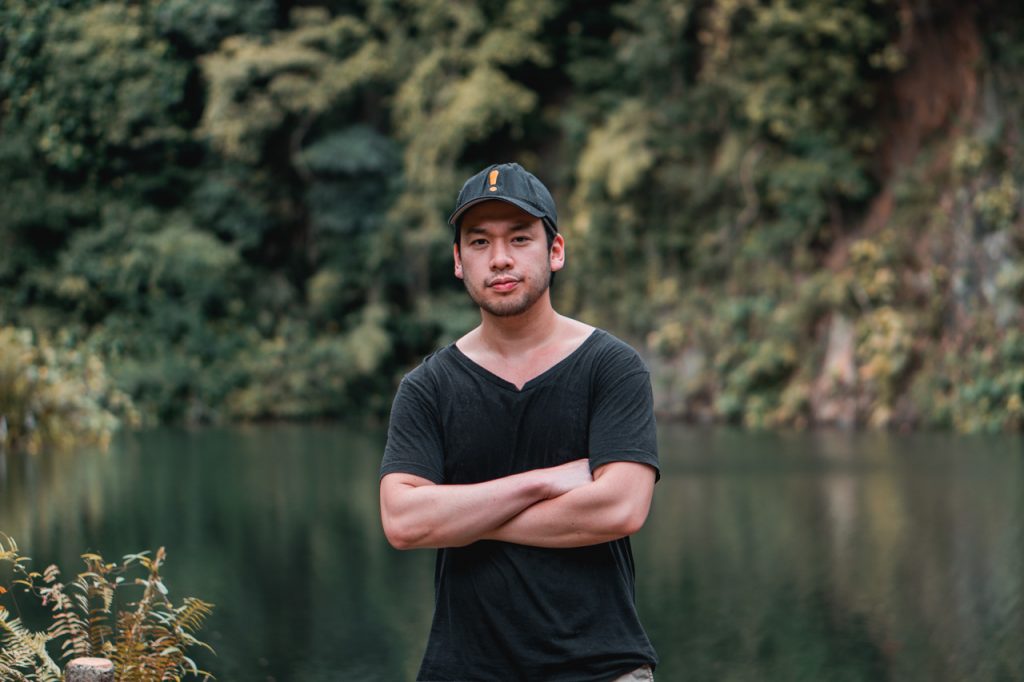 Besides attending several online masterclasses, including the
Orchestration and Arranging course
with Conrad Pope and Nan Schwartz, LinkedIn Learning courses (Excel 2016 Essential) and career advice seminars, Anthony also spent his downtime visiting local attractions like Wildlife Reserves Singapore's various nature parks.
"I have a Friends of Wildlife Membership and was able to take some of my most intimate animal wildlife photography during this time, simply because there weren't as many people visiting prior to October," he recounts.
"Because of the sheer number of resumes that I knew employers were probably receiving, I felt that simply having the qualifications wasn't going to make as big of an impact as many would hope. A very successful tour director told me that because of the pandemic and its budget restraints, decision makers were now looking for individuals who are skilled enough to juggle multiple responsibilities rather than just being a specialist in one thing.
"In my case, because I had experience in photography and videography for major events, I am now also the photographer and videographer of the current music school where I teach."
Anthony believes in making full use of one's resources, rather than wallowing. "Despite feeling absolutely horrible every day, I made an effort to make use of my time and abilities. Grant Cardone says, 'white space in the calendar is the devil. If you fill up your calendar, the devil won't appear.' I have to agree with him on this one," remarks Anthony, who also recently started showcasing his fine dining culinary experience on his social media, which has garnered the attention of famous chefs.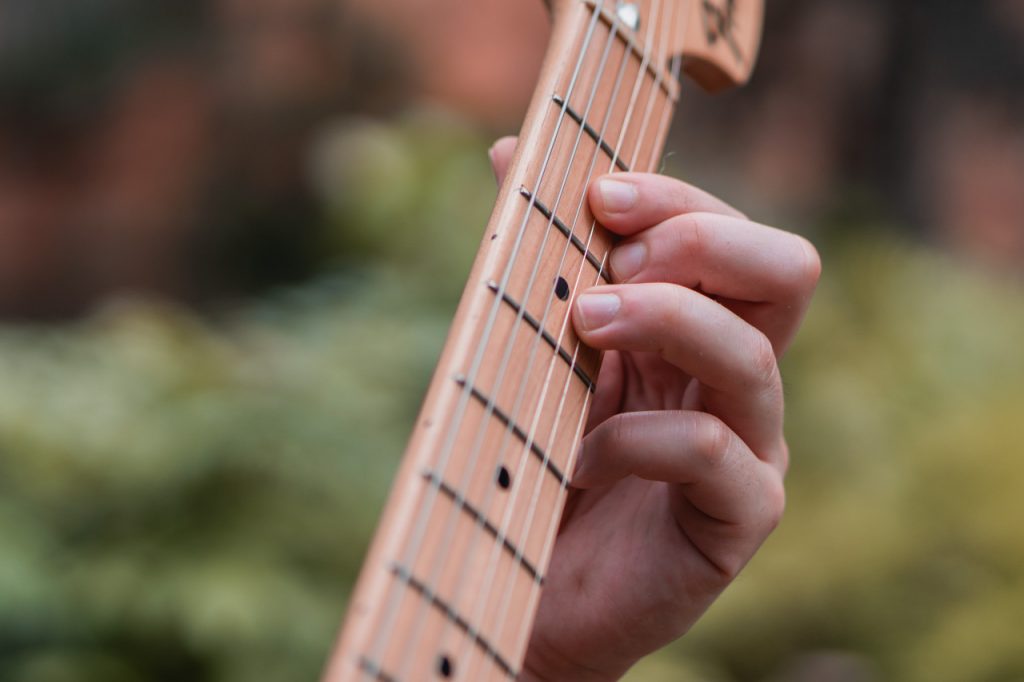 Anthony attributes his keen survival instincts to the social skills that he picked up from the live events industry. When he meets individuals facing difficulties similar to his, he lends them books like
The Charisma Myth
by Olivia Fox Cabane,
The Power of Now
by Eckhart Tolle and
Man's Search for Meaning
by Viktor Frankl.
"I've had a pretty rough but rewarding 2020. I've learned that both buyer and vendor, employee and employer, can be winners. It's useful to know authority figures and decision makers, but it's also important to make a genuine effort to be good to those who may not have the best intentions for you."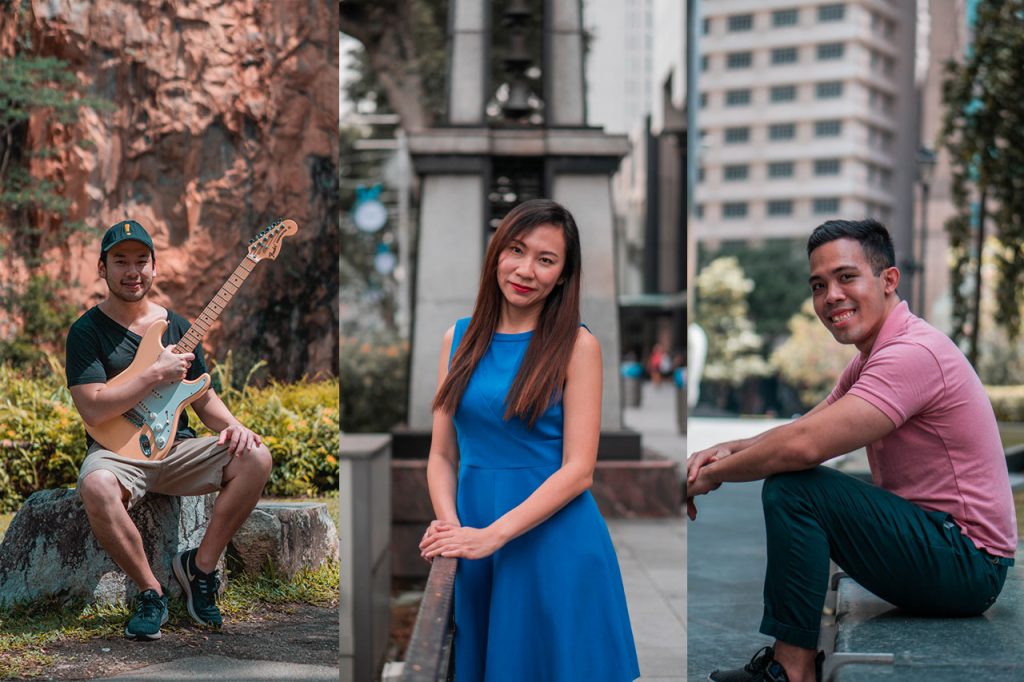 "Never give up. You only fail when you stop trying," reckons Kylie, in summary. She shares that her soft skills like managing people and relationships are highly applicable in both her previous and current jobs. Additionally, "Surround yourself with supportive friends and family. Keep your mind occupied with continuous learning. Tap on all your networks and resources. Now is not the time to be shy."
Kylie observes that while traditional industries place more emphasis on experience, newer industries (eg. fintech, AI) and young entrepreneurs tend to prioritise skills over experience, due to factors like budget and culture fit. Also, there aren't that many individuals in the job market with experience in these fledgling sectors. She believes that being sincere, honest and thoroughly prepared for her interviews were the key to her success.
"The interview tips and informative videos available on LinkedIn were really useful too, which give advice on the right questions to ask during an interview," she shares.
As the future of employability becomes increasingly shaped by skills, less by experience, upskilling and reskilling have grown in importance.
Accessible tools on LinkedIn are helping job seekers discover new talents and career paths during this paradigm shift, helping matchmake them with industries and entities on the lookout for uniqueness and diversity.
"For me, this was an iterative process," Kyle chimes in.
"The truth is, you can never fully know where your next play is going to be. It's like the elusive 'ikigai', or life's purpose. So instead of saying this move is where you are going to be for the rest of your life, think of investing in a process where you're constantly re-aligning your passions and skills with market demand.
"If you're looking to enter a different field, ask people from that industry about their day-to-day, skills needed and pain points. Ask yourself if you can live with these pains because going into a new field will not be easy."
Kyle also believes in setting aside money to invest in courses and bootcamps which are relevant to his desired field.
"Most important of all, be kind to yourself during this tough time. You are doing the best that you can and you are enough. It can be tough not to worry about the future but choose to focus on the present: What small steps can you do today to prepare for a better future?"