Top image: NLB
Tiger Balm bears the kind of scent that's impossible to forget. It lingers in the nose, demands your attention, stirs emotions ranging from undulated bliss to faint disgust; it even invites unsolicited comments. 
"You smell like an old man!" bellows a tactless friend, on the one day I decide to slather on Tiger Balm Neck & Shoulder Rub (non-greasy). 
Gee, thanks? Immediately I regret having suggested the meet-up. Barely a minute in, and already I've been affronted. 
Yet here Tiger Balm stands, a centenarian brand that's one of the beacons behind the Haw Par Group's S$200 million net worth. How exactly did a humble, all-herbal ointment develop so loyal a following—one that just keeps growing? 
Mr A K Han easily supplies the answers to Tiger Balm's longevity: the product works. 
"It delivers on its promise: it works where it hurts," he states plainly. "We're pain- relieving experts. People trust Tiger Balm." 
It's so simple an answer, I almost want to challenge it. 
In his 27 years at Haw Par Group, the Executive Director has successfully reshaped Tiger Balm into a global brand whose line of 18 products is stocked across over 70 countries. The man knows the product better than you or I ever will, having practically revived it in the '90s from what might well have been the ointment's sunset days. 
Since Mr Han joined the company in 1991, sales have only increased. In 2018, almost 60 million units of Tiger Balm's distinct, hexagonal jars of red and white ointment were sold globally. 
In the lead-up to meeting him, curiosity led me to run a casual poll in my Instagram stories. Now, I'm no influenza (cough), but the results from my paltry number of followers seemed to run parallel to my opinions about the homegrown brand. 
It revealed that my friends—mostly in their 20s to early 30s—think Tiger Balm smells great (74%) despite being dated (55%), and works exactly as it claims to (56%).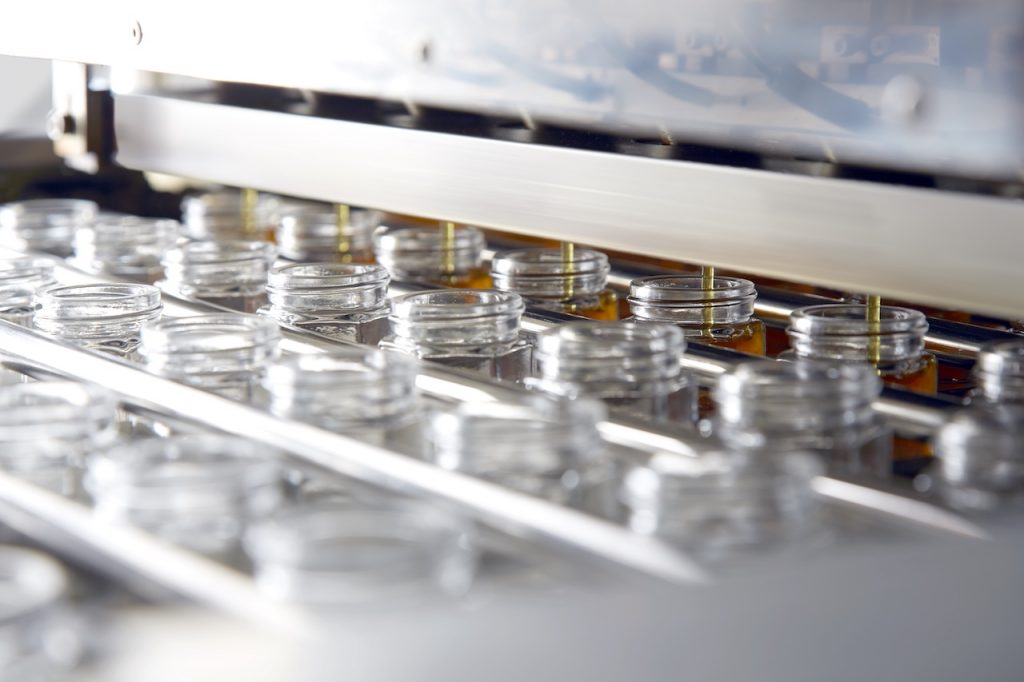 When I share these findings with Mr Han, he seems pleased, if unsurprised: 
"The pains of yesteryear and the pains of today are the same. The difference is the causes of these pains. Your grandfather's pains may have been [the result of] manual labour, and yours from using your mobile phone or computer. But these pains have remained unchanged, and as long as the product works, people will believe in you." 
It's clear he's thought this through. In fact, he repeats the brand's tagline—works where it hurts—several times throughout our conversation. 
The medicated ointment isn't without its competitors; Axe Brand Oil and Vicks VapoRub carry equally weighted histories, and are backed by their share of loyal customers. Yet Mr Han appears unfazed, a mark of his genuine confidence in the product he's in charge of marketing globally.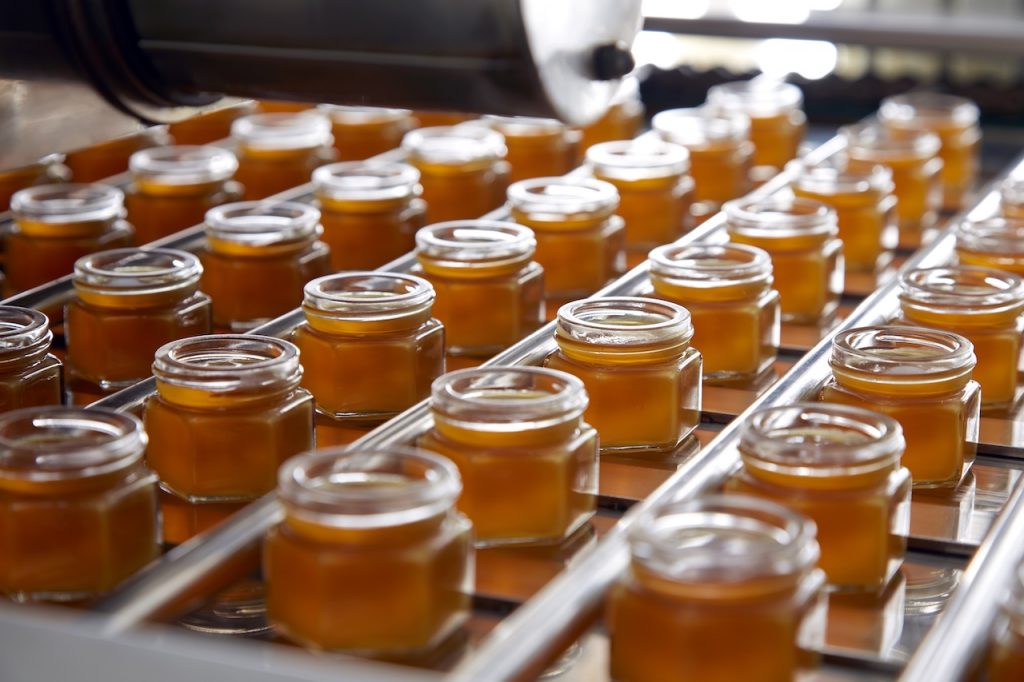 The recipe for the ointment has remained largely unchanged for over a century. A mixture of camphor, cajuput oil, menthol, and dementholised mint oil are bound by a base of paraffin wax and petrolatum, then left to set in Tiger Balm's iconic jars. 
At the final step, a custom-made machine wraps each jar in hexagonal paper packaging before sending it off to be hand-packed in larger boxes for shipping. From day-to-day, Tiger Balm's Singapore factory is helmed by some 100 workers, supplemented by yet more in its Malaysia and China-based factories.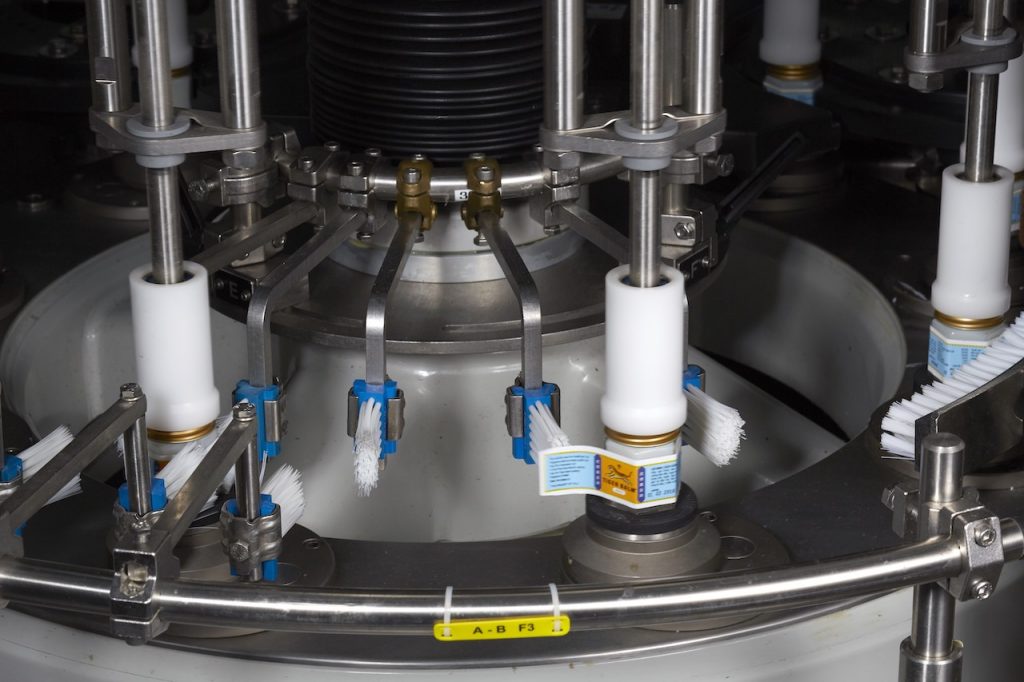 The ointment-making process is a rather fascinating one to observe, even if simply through pictures; unfortunately, multiple requests for a factory tour came to nought, owing to the factory floors not being equipped with touring corridors for visitors. 
But what's most fascinating is how far back the earliest formula was concocted: in the 1800s, by a Hakka herbalist named Aw Chu Kin. Shortly after developing the recipe in the Fujian province of China, he set sail for Rangoon (present-day Yangon). In 1870, Chu Kin established his first sinseh shop: Eng Aun Tong, the Hall of Everlasting Peace. 
Following his death, the recipe was passed on to two of his sons—Boon Haw and Boon Par. The Aw brothers honed the formula in their humble Rangoon home, thus birthing the earliest form of Tiger Balm: Ban Kim Ewe, or Ten Thousand Golden Oil. 
To customers, Ban Kim Ewe was a panacea; a cure-all for body aches and all manner of ailments, whether a cold or migraine. Later, the ointment was renamed Tiger Balm—after Boon Haw's nickname, gentle tiger—and found great success, thanks to Boon Haw's foresight and charisma. In 1926, he upped and moved to Singapore, leaving Boon Par to manage Tiger Balm's business in Rangoon.

You'd likely know of the fabled Haw Par Villa and its ties to the Aw brothers, but what you probably didn't know is the amusement park had been known as Tiger Balm Gardens at the point of its construction in 1937—and was gifted by Boon Haw to Boon Par. Like a crowning jewel, located on the park's peak was Boon Par's domed villa, a picture of opulence in its time.

To get around the vast park's meandering paths, Boon Haw fashioned a super extra (sorry) cat mobile that doubled as a roving, attention-catching centrepiece; one that effectively spread word of Tiger Balm.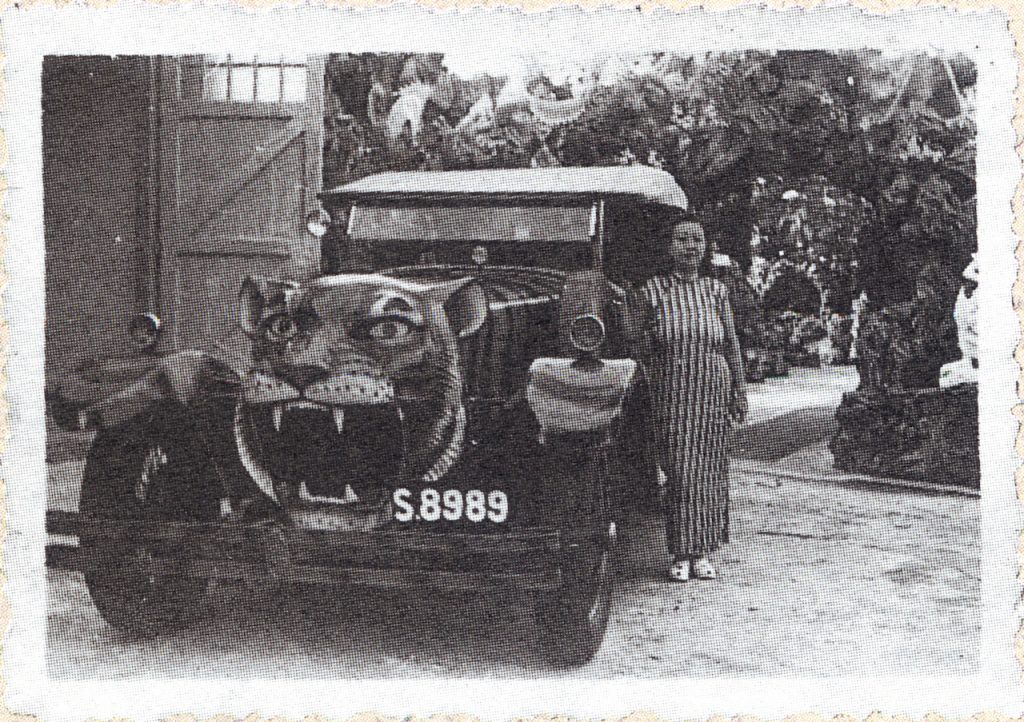 Prior to that, though, a far more important landmark had been established with Tiger Balm's move into Singapore: the Tiger Balm Medical Hall (Eng Aung Tong), named in honour of their late father's
sinseh
shop.
The factory quickly became the base from which the well-loved ointment would further flourish.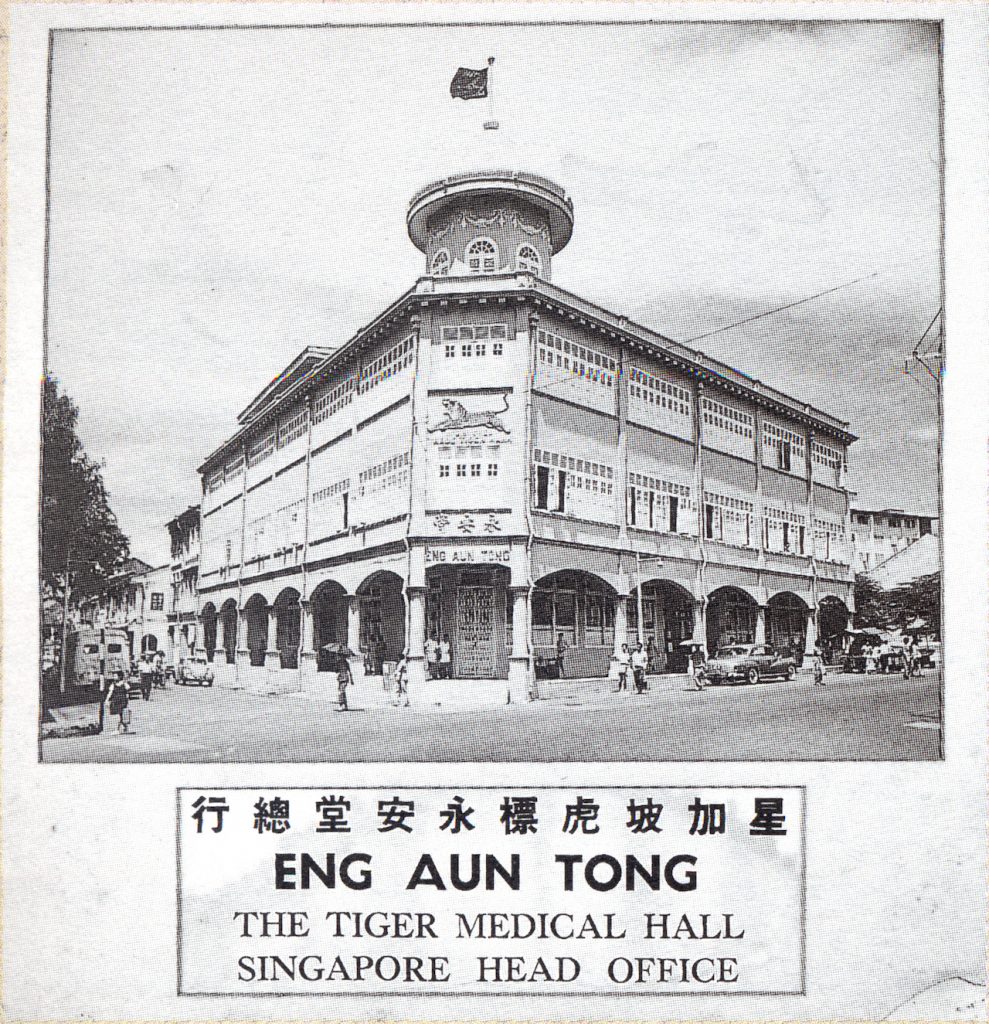 For all the success that Tiger Balm earned as a panacea in its early years, its one- size-fits-all approach was not to last—particularly with a turning point in the 1970s. 
Exactly where Mr Han fits into the Haw Par Group's storied heritage, though, is an intriguing one that begs retelling. 
"It would take me days to explain to you how we got this far," he laughs. "It took me 27 years." 
Considering the brand's past, it's no exaggeration when he says this far. 
This far starts in March 1991, when Mr Han was headhunted from a well-paid position at Cerebos—where he'd been handling Brand's Essence of Chicken—to market Tiger Balm products globally. 
"When I joined [as General Manager], Tiger Balm's reputation was entrusted to me. Having marketed big brands like Brand's, Panadol and Vicks VapoRub [at Cerebos], there was an expectation for me to rebuild Tiger Balm into a big business. That was daunting. Failure wasn't an option." 
At the point of Mr Han's entry into Haw Par Group, the company was in shambles, having emerged less than two decades earlier from the scandal-shorn Slater Walker saga*. The Haw Par Group had also been in the midst of regaining control of Tiger Balm, after having licensed the product out for 20 years. By then, the ointment had lost an entire generation of consumers. 
*TLDR (oh, the irony); the Slater Walker group gained control of the Haw Par Group from 1971 to 1974. Later, it was discovered that millions of dollars in undisclosed earnings had been siphoned into off-shore funds by the investment giant's directors. 
But exactly what caused the tumble goes several years back to Boon Haw's nephew—Aw Cheng Chye—who assumed control of the family business following his uncle's death in 1954. 
Fuelled by grand plans to expand the Haw Par empire, Cheng Chye made some sweeping changes. In July 1969, Haw Par Brothers (Private) Limited was renamed Haw Par International Limited, or Haw Par Group. With it, much of the late Aw brothers' assets were transferred and listed on the now-defunct Stock Exchange of Malaysia and Singapore. 
The Haw Par Group was also subsumed under Slater Walker Securities Limited—yep, that investment group whose board of directors would later find themselves under investigation. 
Apart from various stakes in investments and properties, Cheng Chye also negotiated a joint venture that would inevitably lead to Tiger Balm's downfall. For the next 20 years, the ointment was to be licensed out to Jack Chia Industries and Australia Drug Houses for manufacturing. 
As the venture drew to a close in 1991, the Haw Par Group launched an injunction against the Jack Chia Group—for producing, of all things, a direct imitator to Tiger Balm. 
Golden Lion Shield Balm bore a hexagonal jar, an identical gold-coloured lid, and was openly marketed and distributed alongside Tiger Balm. 
Correspondingly, the group had also adjusted the price of Tiger Balm twice in two years while selling its imitation ointment at a lower price point. In the two decades under the Jack Chia Group's tenure, Tiger Balm's branding suffered severely. 
"It was essentially like starting afresh, except with baggage," Mr Han laughs dryly, on reclaiming Tiger Balm in 1992. "20 years is a long time. Nothing much had been done about our brand, and once the licensee knew we'd be taking Tiger Balm back, they stopped supporting our ointment." 
Armed with the task of growing the brand's global presence, the Haw Par management launched a S$10 million advertising campaign covering key markets including Hong Kong, Japan, Thailand, Germany, and the USA—an amount factoring in the high costs to entry per market, which Mr Han puts at around US$1 million.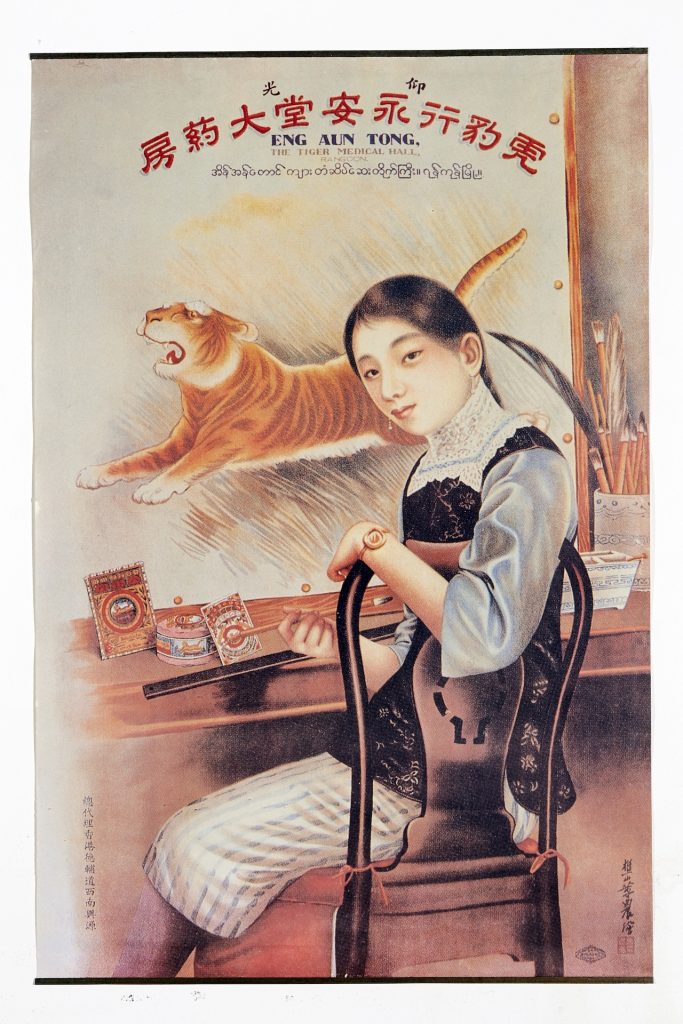 Planting so large a sum clearly came at a risk; Tiger Balm was, as he aptly describes, "A Singapore-made product and company—a small player against the big boys," which included Japan's Salonpas and Germany's Beiersdorf. 
"To enter such markets, you first needed trade acceptance. With no one willing to sell for us, there was naturally no demand. And with no demand, nobody was willing to sell [Tiger Balm] for us," he points out. "But we were patient in letting it grow." 
This vicious cycle was broken thanks to the management's stoic belief in the product and, clearly, Mr Han's abilities, though he doesn't say it outright. 
To recapture the lost generation of Tiger Balm users (no thanks to the Jack Chia venture), Mr Han led the brand in launching medicinal plasters for muscle aches and pains in 1993, modified and built off the ointment's versatile base. 
"Today's younger generation doesn't believe in cure-all products. They want specific products for specific ailments. To them, Tiger Balm is a grandfather's product," he adds—to which I can't help but nod fervently, despite myself. 
The present range of Tiger Balm products spans everything from mosquito repellent patches and spray—"an overnight bestseller", in Mr Han's words—to muscle gels and a non-greasy neck-and-shoulder rub, which (strictly speaking) has worked wonders on my perpetual shoulder pains. 
The brand also cleverly capitalised on its use as a pre-exercise rub by sponsoring sporting events and supporting Team Tiger Balm, its community of sports ambassadors. At present, these include reigning Olympic triple jump athlete Christian Taylor, and professional rock-climber Sasha Digiulian. Even celebrities have jumped on the bandwagon, unendorsed; Bruno Mars and Lady Gaga, to name two.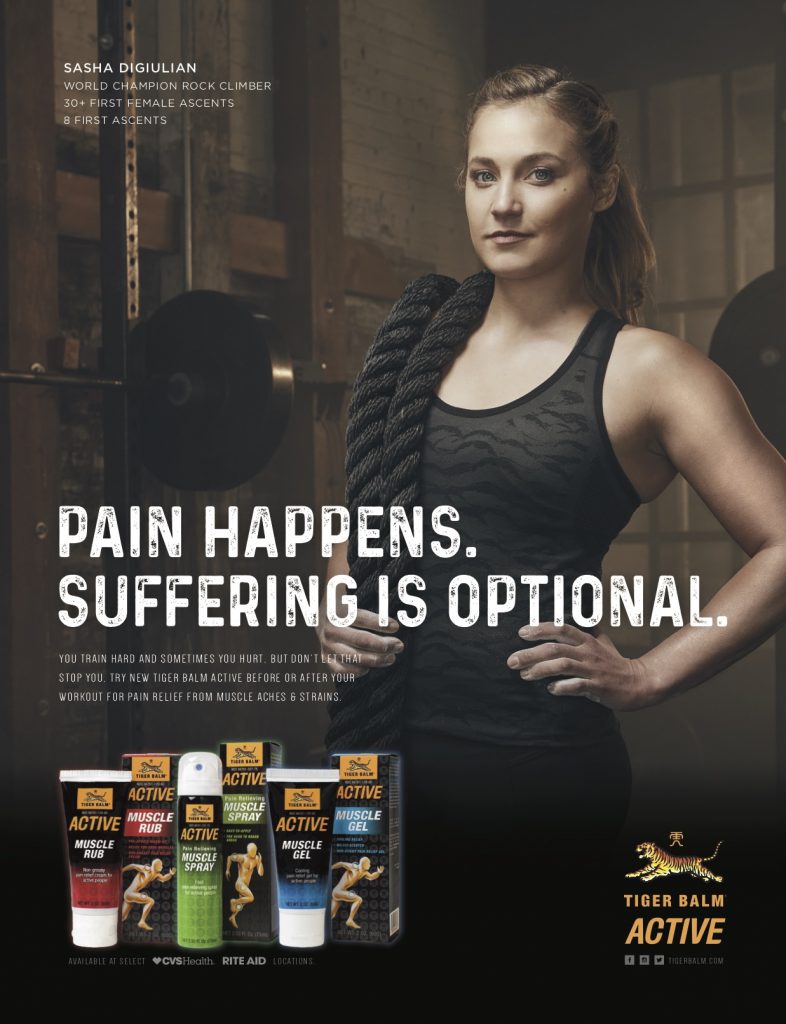 "Branding is everything," Mr Han explains. "We have to make sure our brand image is consistent throughout the world. Much like McDonald's—you go to any country, [and] it tastes and feels the same. If I buy Tiger Balm off the shelf in Norway, it'd better be of the same quality as in Singapore." 
Little yet so much has changed in the space between the past and now. 
While Haw Par Group's key sources of revenue remain in healthcare, investments, and property—backed by its 595-strong team of employees—the Tiger Balm story has largely evolved, yet not at all. Its Singapore team maintains full control over global advertising collaterals, a necessary step in ensuring the true essence of Tiger Balm is retained. 
And what is the true essence of Tiger Balm? 
In metaphorical terms, and as Mr Han puts it, "Ferocity. Energy. The word 'tiger' is easily remembered, understood, feared and loved among all cultures. To have the name 'Tiger Balm' is very unique to us, and something we're very fortunate to have." 
What do you think of Singapore's heritage brands? Are they still relevant or dated? Tell us at community@ricemedia.co.