Photography by Marisse Caine. 
After 13 years in Singapore, 22-year-old Callum Dunne was forced to leave in May. He lost his job, his visa expired and he couldn't find new employment, leaving him with no option but to return to the UK. 
"My entire life is in Singapore," he said. "My family, my friends, my colleagues. It's hard to be given a couple weeks to pack up your life and go."
Callum has built a strong support system of friends here. They took care of him and his family during these difficult times, and he said they were the most "difficult to say goodbye to".
"I broke my own rule of 'it's never goodbye, it's a see you soon,' because I really didn't know when i'll see them again." 
Many expats have found themselves in Callum's position. In the first 5 months of this year alone, 60,000 foreigners lost their jobs in Singapore. Foreign employment fell by 5.7% in the first half of 2020, compared to 2.7% in the local workforce. And for the first time since 2003, Singapore has seen a shrink in the population, largely due to non-citizens leaving because of the rising barriers put in place for hiring foreigners. 
Scrolling through expat groups on Facebook is a good indicator of the exodus. Dozens of users post daily about moving away, selling furniture, and asking for travel advice.
The majority of expats I spoke to that lost their jobs have built roots in this country, and therefore hope to return soon. But new job opportunities are difficult to come by—foreigner quota restrictions have tightened and minimum salary requirements have increased.
Callum doesn't blame the government for these regulations that put Singaporeans first. "Many Singaporeans lost their jobs, and they need them back," he said. "And many of us wouldn't have jobs if Singaporeans didn't have theirs."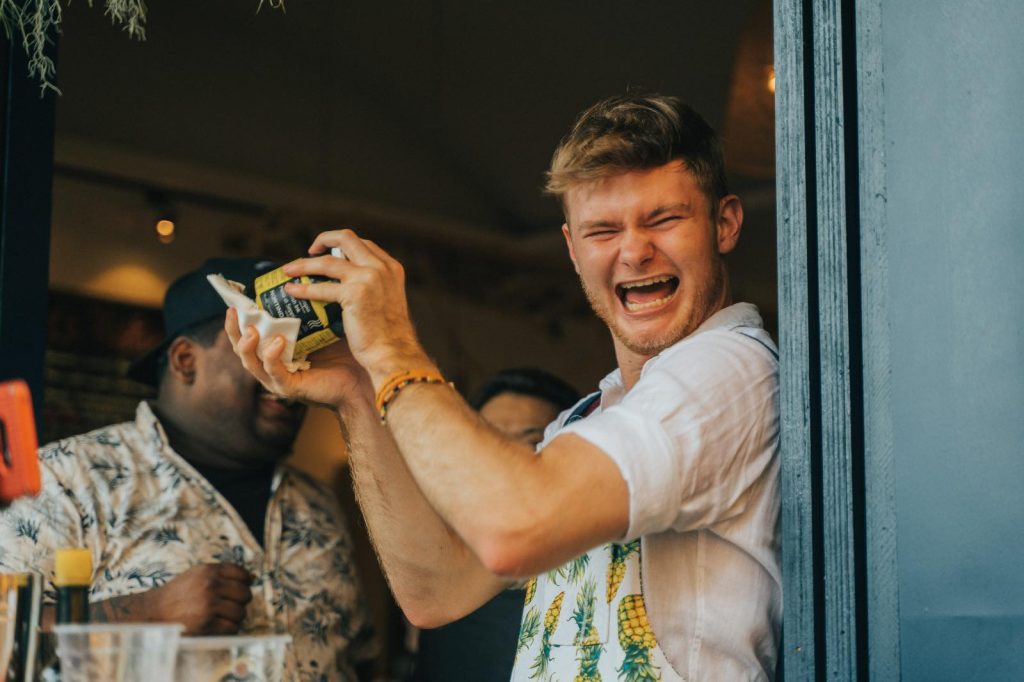 After years in this country, Callum has come to terms with the fact that being a foreigner in Singapore comes with the burden of always having to be prepared to leave. While many assume that expats get visas easily, it is actually the opposite. 
He first moved here when he was only 6, after his parents got jobs in Singapore. After his PR was rejected, he switched between a Working Holiday Visa, Dependents Pass, and most recently, an S-Pass. 
"Even getting that S-Pass was so hard," he said. "I worked as a football coach for about a year and a half. They didn't have the quota to keep me so I lost that job. Then a bar in Boat Quay wanted to hire me but they also didn't have a quota for foreigners. I finally found a job which could sponsor me in December last year, but I lost it because of the pandemic."
After spending some of the most significant years of his life in Singapore, Callum hopes Singapore will eventually welcome foreigners again so he can return.
"Foreigners are essential in any country, they help with building cultural awareness," he said, "From essential work to tourism, foreigners are involved in every aspect of Singapore. They help the country grow and thrive day to day."
"Whilst there are some negative stigmas about foreigners, none of the companies I have worked in would be at the same level without the diverse workforce they have had behind them."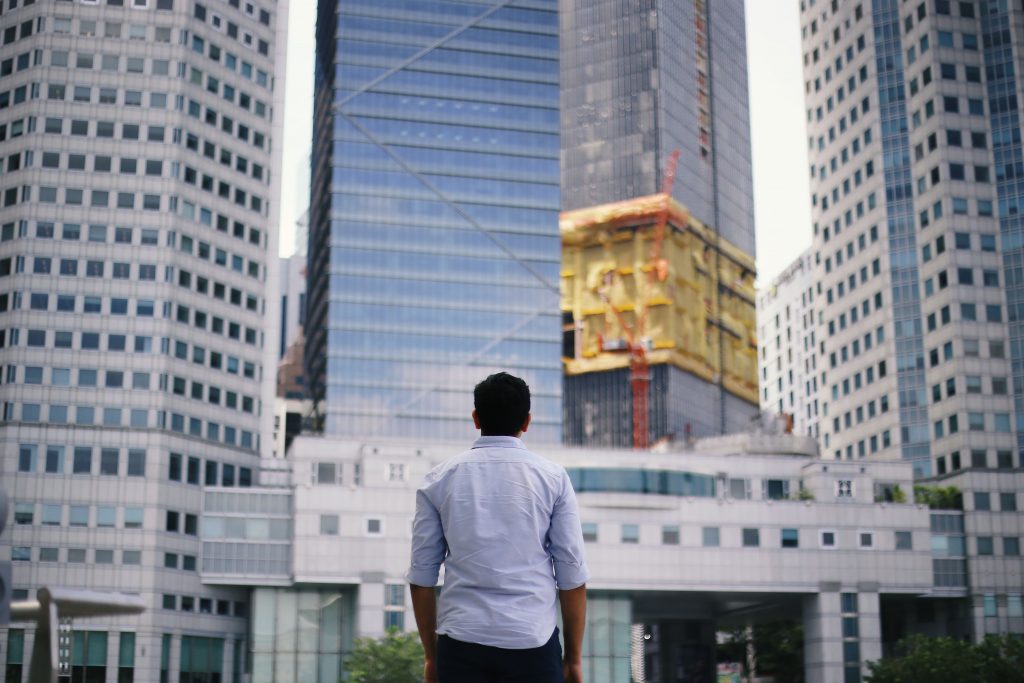 When Australian Kym Grieve decided to leave Australia and follow her partner to Singapore in late 2019, she was forced to give up her career as a successful executive. But she tells me she didn't plan to be a "trailing spouse for long."
"I was going to be the 'support crew' while we got settled in 2019. My plan was to get a job in 2020 … yeah right."
Kym has lived in Singapore before, so she is familiar with the obstacles foreigners face when seeking employment. But the hostility towards non-Singaporeans has definitely grown.
In 2011, Kym moved to Singapore to open a retail mobile tech startup with her now ex-husband. The company went on to open in 5 countries across Asia, and by 2016 it worked with approximately 4000 stores and 1500 retail brands.
When I asked Kym why they chose Singapore as the building ground for the company, she said that "Singapore was a very forward thinking place for tech startup development".
At the time, the government attracted startups to Singapore with grant opportunities. In turn, these companies would create opportunities for Singaporeans and make the local market more competitive.
Beyond the business itself, foreigners like Kym brought a diversity of perspectives and management styles that come from international experience—an attribute many Singaporeans lack.
In 2013, the then-managing director of Microsoft Singapore Helene Auriol said that "MNCs need to connect with the rest of the world … and it's very challenging to find strong (Singaporean) leaders with a real international background."
Speaking at the same human resources conference as Auriol, the then Canon Singapore president and chief executive officer Kensaku Konishi said that Singaporeans find it hard to adapt to new environments: "They just complain that it's different from Singapore."
If it weren't for expats coming to fill certain international market knowledge gaps, the urgency for Singaporeans to travel abroad would be much higher.
"The industry in Singapore thrives because expats are ready to work here," explained Rohan Raichand*, a 28-year-old who recently moved to Singapore for a consulting job. "If they didn't, locals would need to go overseas for such jobs, leading to brain drain. That would also have a negative impact on the economy."
Rohan was managing a team in Singapore, and he trained them to apply many of the skills he acquired abroad. Now that he has lost his job, he plans to return to Australia where he was living before.
"Singapore is a place built for a lot of foreign companies to thrive," he added. "As expats we not only bring talent, but we bring in a good business into the country from where we were before."
Beyond a personal level, international companies as a whole also contribute to the local economy.
Around the time that Kym opened the startup in Singapore, many MNCs were also expanding their presence in the region, using Singapore as a hub. 
Diageo, Kellogg, Nestle, and Unilever among many others made similar moves into Singapore. On top of creating employment opportunities for Singaporeans, many local companies who worked with the international MNCs saw their incomes grow. 
Singapore remains a competitive place for international talent, but I don't know if Kym would feel comfortable opening a company in Singapore (as a foreigner) today. 
"What is really messing with my mind right now is not only losing my identity as a successful executive in my own right, but having to actively ignore the anti-foreigner comments online on job opportunities, EPs and so on," she said.
"These are so misaligned with what the real world looks like now. It seems that a lot of Singaporeans seem to think the expat world still looks like the 1990s ….. it's not like that anymore."
Kym is referring to the 'expat contracts' that were a norm in Singapore during the 90s and 2000s. These came with privileges such as a school and housing allowance, travel tickets home, a car, and so on. While these packages are rare to find today, the perception of expats among local Singaporeans remains that they come to the country on high payrolls, with the intention to leave after a few years. But research shows that more expats live in Singapore with fewer benefits now, often without employment guarantees from MNCs, and with a much longer-term intent to stay than ever before.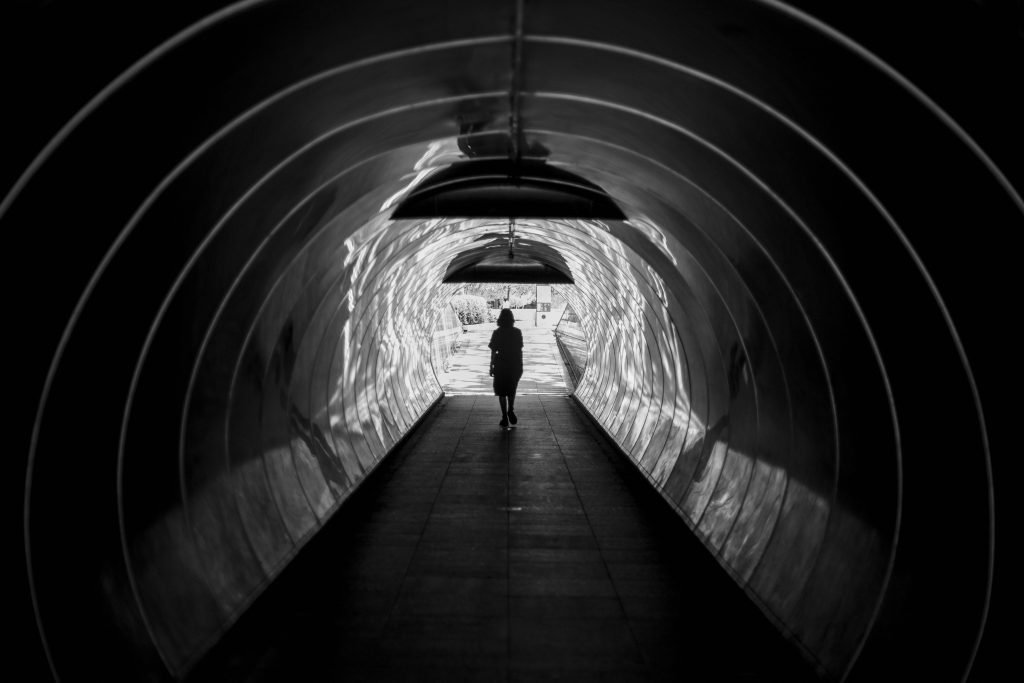 The integration of foreigners has increasingly improved over the years, but expats who have moved to Singapore in recent months have found it especially hard to do so. 
28-year-old UX Designer Kate Sotnychenko moved to Singapore from Ukraine with her husband in 2019. She was retrenched in June, leaving her isolated from the rest of the country.
"Every day I wake up and I apply for new jobs. I send my CV to 10 or 15 companies per day. Some reply, most don't. The majority of job advertisements say 'Singaporeans and PRs only.'" 
Finding a job in this climate has not been possible for Kate, but that hasn't stopped her from trying to find her place in the community. Kate started volunteering at Project Luni, an organisation that helps street cats in Singapore. 
Kate is also trying to get involved with other volunteering opportunities, but she was shocked to find out that some organisations don't allow foreigners to participate."Yesterday I tried to sign up for a beach clean-up volunteering opportunity," she recalled. "But they said that only Singaporeans and PRs can clean the beaches. I was shocked. Why? If I want to help?"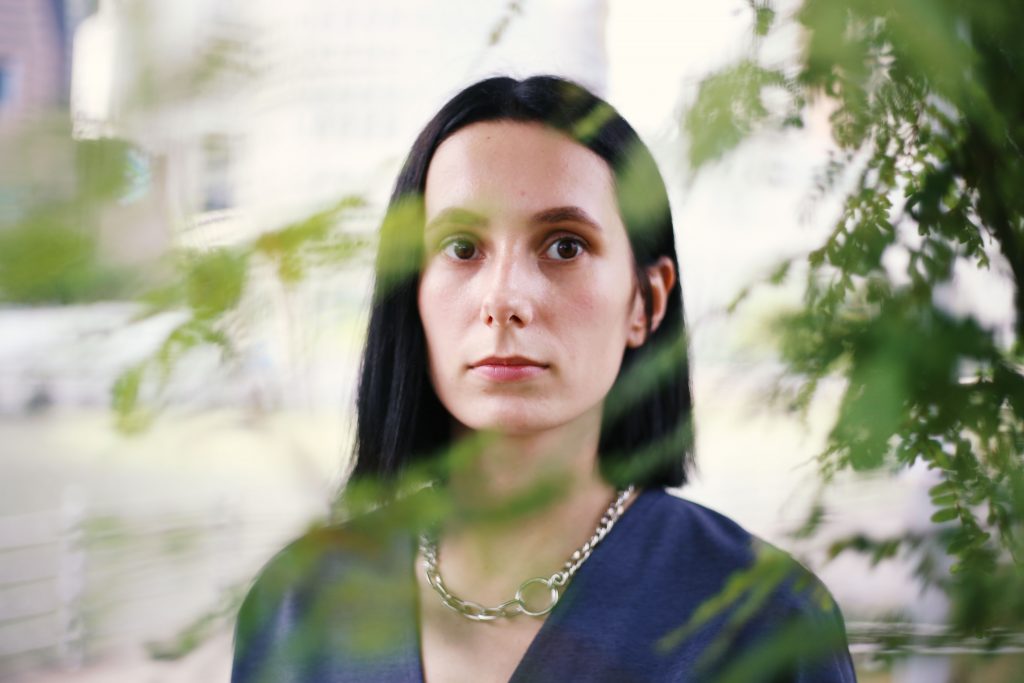 "It's very sad. We're also a part of this country like everyone else. It's a multicultural city. I want to work, I want to help and I want to be a part of the community. But they refuse me that, even if I'm doing everything I can."
"I support the government's decision to help locals, but I hope that in doing so they don't forget about others who have made this place their home."
"What the minister said about foreigners really saddened me," Kate gushed, referring to when Vivian Balakrishnan said that "the only reason we have foreigners here is to give an extra wind in our sails when the opportunity is there." 
"Now we are in a storm, and we need to shed ballast."
Earlier in June, The Sunday Times published a survey on people's perceptions of essential jobs during the pandemic, which ranked artists as the number one least essential job.
"The government literally said we don't care about foreigners right now," she says, "And then the people said they don't care about artists, so I felt like I don't belong here … like I'll always be a stranger."
"I can't even clean the beach because I'm not Singaporean."
"I support the government's decision to help locals in this time, but I hope that in doing so they don't forget about expats who have made this place their home."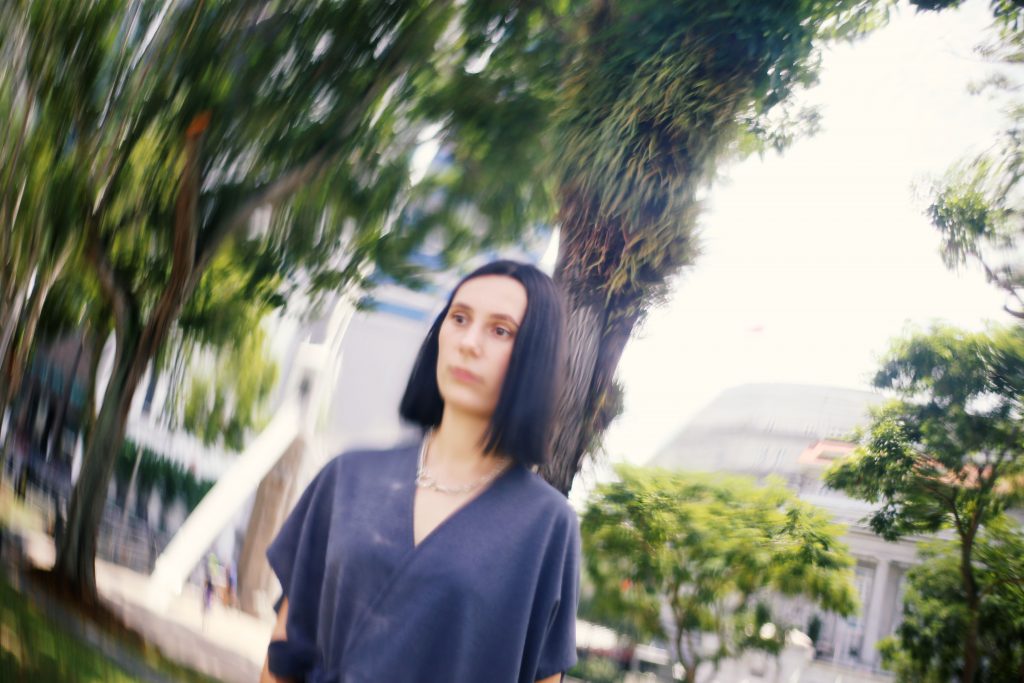 While there is nothing wrong with scrutinising immigration policies—especially during a recession—what many foreigners in Singapore have experienced is an overwhelming sense of xenophobia. And the issue with the way these xenophobic sentiments present themselves online is that they turn a complex issue of immigration and people's livelihoods, into a matter of numbers: How many foreigners are in a company, how many of the local executives are really PRs and not 'true locals,' how many of the foreigners come from a specific country and so on. 
In the past months, the financial sector's hiring practices have been placed under scrutiny for not training enough locals in executive positions. In light of this, various banks have come out and said they "keep a local core" in their workforce. In turn, netizens have pushed back by saying that PRs aren't real Singaporeans.
This kind of discourse reduces people to the colour of their ICs. If yours is pink then you are 100% local and deserving of your job. If you are a PR, you need to prove your 'localness'—and if you don't have either of those, then you may as well pack your bags and leave.
People's experiences cannot be divided so crudely. Many of my 'foreigner' friends who grew up here went to local schools and local universities. They maneuver Singapore better than many Singaporeans and have made immense contributions to the local culture and art scenes—yet their PR applications still get rejected. Online, they are reduced to 'foreigners' who come to 'steal jobs from locals,' because numbers don't account for their lived experiences.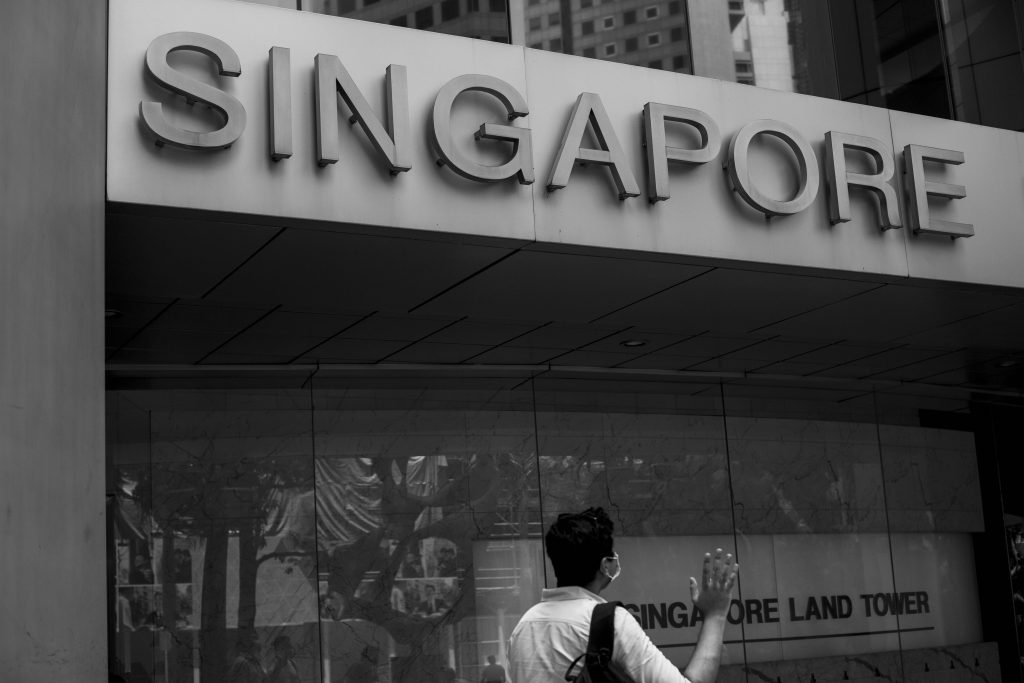 But beyond the visa status of a person, we need to ask ourselves why they are employed in the positions they are in. What competitive advantages do they bring to the company? Are they bringing with them a certain level of experience from a different market that is hard to come by locally?
And when a foreigner is employed, are they really stealing a job from a local? 
Many foreigners who come to Singapore directly employ and create opportunities for Singaporeans. This can be in the form of direct employment, or by working with local companies and expanding their competitive edge, and in turn profit margin.
Others have made this place a home, so being kicked out of the country literally equates to them losing their identity. In a way, they are a local, so their visa status almost puts them in a more precarious position that any Singaporean could fathom.
If we shut the doors to the outside world, we limit the way in which we can diversify our society.  Whether it's a tech entrepreneur or digital artist, there's a contribution anyone can make to the community—if only we let them.
As Minister Grace Fu said: "In the worst of times, it is easy to blame someone who is different from ourselves, when it is due to race, religion or nationality. What we must realise is that viruses do not discriminate, people do." 
*Name changed to protect profiles identity.