These days, conversations about our bodies aren't as taboo as they used to be. Even in conservative Asian cultures such as ours, we've shifted towards franker discussions of our relationship with sexuality and self. In our 'Intimates' series, we'd like to kickstart open conversations about the wellness of our private parts—in both the physical and psychological sense. Today, we talk about sexual desires during the course of the pandemic.
---
All images by Liang Jin Tey for RICE Media
To celebrate turning 21, my group of girlfriends bought our first sex toys together and had them delivered to our school.
Mine was a pink vibrator, one of the cutest—and cheapest—toys available on Cherry Affairs. We anxiously tracked the package and rushed to collect it from a POPstation locker in school. Honestly, we had no idea what we were doing and didn't want to pay too much for something that could wake our parents up.
So there we were, a group of five girls (most of us virgins back then) sitting on school benches, unboxing our vibrator haul. As one does.
Looking back at this oft-visited memory, I realise this brand of sexual openness might be the norm for the people around me, but that's not always the case for other Singaporeans—especially with a global health crisis doing some cockblocking.
Lust, Caution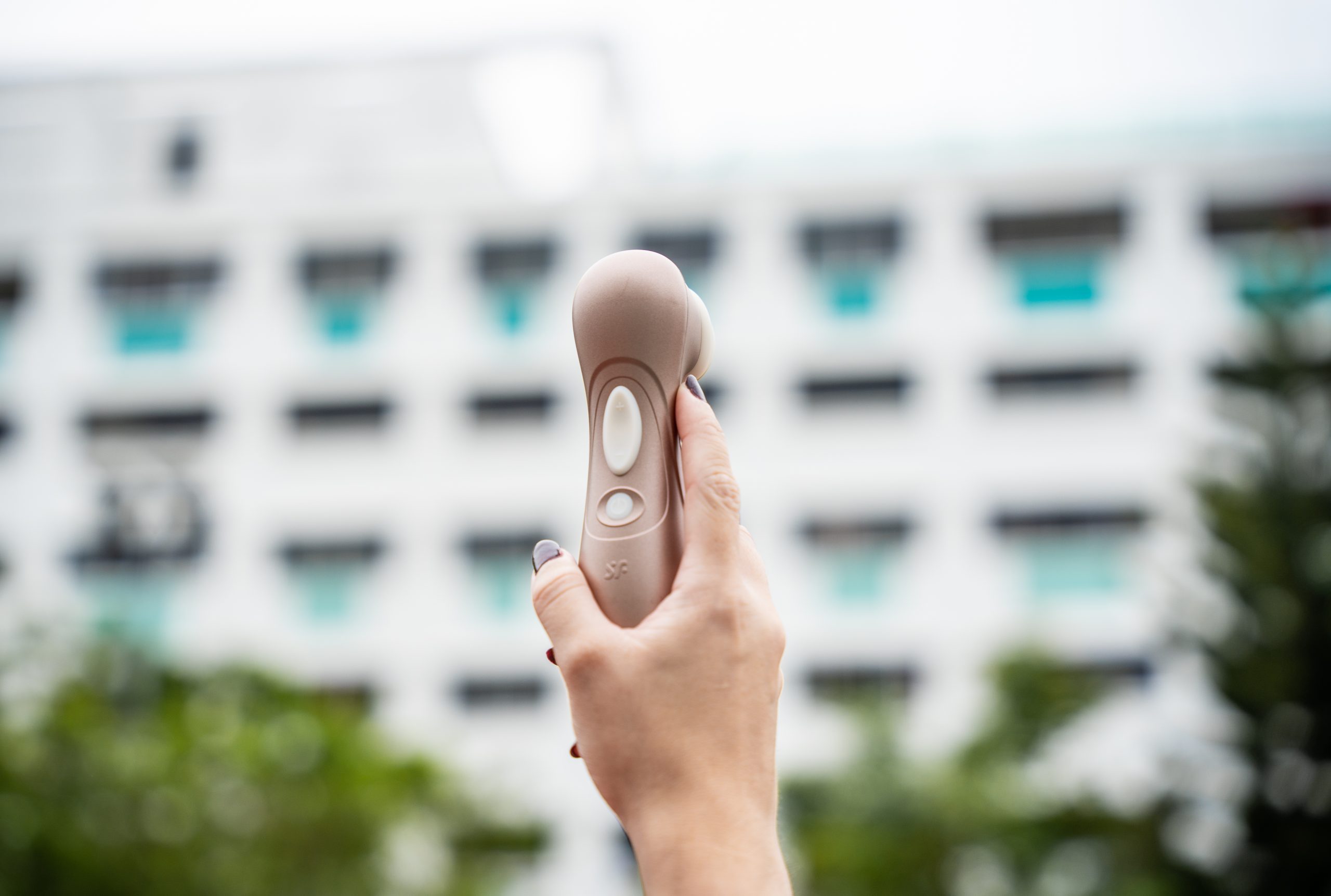 As Minister for Communications and Information Josephine Teo infamously said: "You don't need much space to have sex."
I hate to admit it but she's right. There has been a sex recession (sexcession?) of sorts, and the pandemic is doing us absolutely no favours. Intimate contact beyond our social bubbles is forbidden, so it's no surprise that nearly half of the participants in a recent study reported a sharp sexual decline.
With our country's fertility rates falling to an all-time low in 2020, rehashing this could reveal larger issues of sexual stigmas at play.
Confined to our homes, we regressed to our primal instincts. When the Circuit Breaker ushered in over a year of fluctuating restrictions and never-ending anxiety, Singaporeans had to get creative to get off. And I was interested to know how.
Singapore Slingin'
"I was working at the airport and would have sex with some of the passengers. Guys would hit me up on Grindr and we would head to the bathroom for a quickie during my lunch break. It was the best job I ever had!"
27-year-old Kevin* would be the first to nonchalantly admit that he has been pretty reckless.
"I know this might sound like a porno, but this is just my life, I swear."
He recounts another recent, wilder instance where he was almost arrested. With both their residences occupied by family members working from home, he and his hook-up had to think outside the box. Naturally, that meant the condo stairwell. And as luck would have it, the scenario played out like a sitcom shenanigan: getting caught right in the act.
"While the police were on their way, the building manager said 'Since you guys like to do it, why don't you just continue?'"
"This dude wanted to watch!" Kevin laughs, clarifying that he somehow managed to escape before the cops arrived.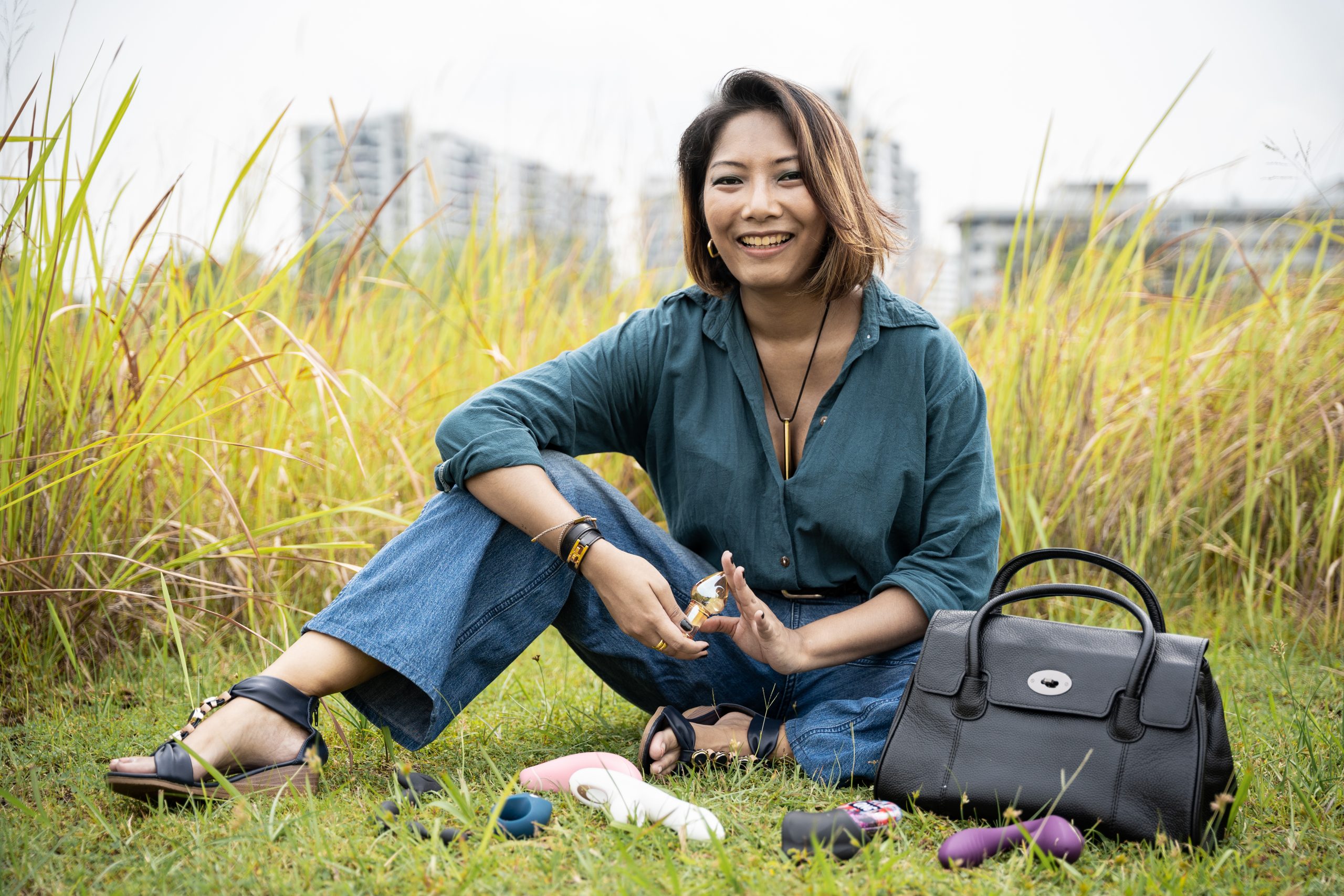 For Noorindah Iskandar, the 37-year-old founder and writer of sex blog and educational platform Shy & Curious, her sexcapades weren't quite as risky (or illegal).
While on a solo staycation reviewing sex toys, she took advantage of the ideal set-up, snapping sexy pictures for future use.
"In the middle of my shoot, (my partner) texted me and I replied saying: 'Hey here's an idea, do you wanna be my virtual art director?' We role-played a scenario where I was a model and he was giving directions on how to pose, what he wanted to see."
The spontaneous sexting session introduced exciting new elements of distance and thrill that would otherwise play out kind of awkwardly in real life. Just imagine all the uncomfortable bouts of silence, scrambling to come up with the perfect sexy response—one that's less Wattpad fanfiction and more Cruel Intentions.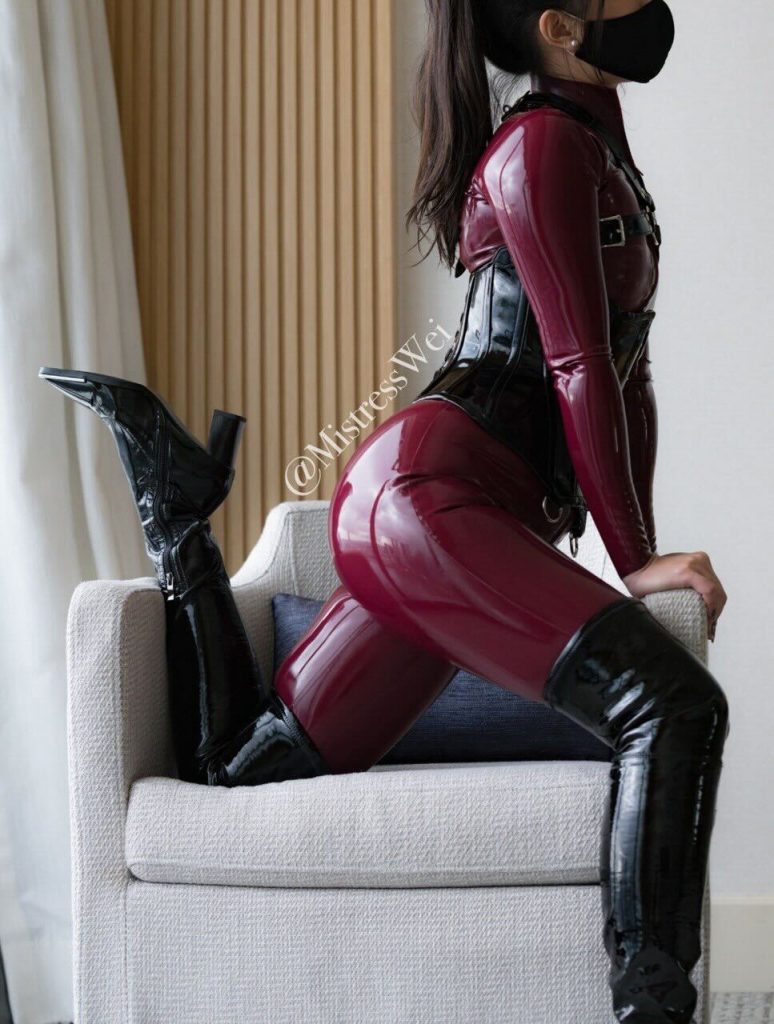 Then there's Mistress Wei, whose job revolves around arousing, and often withholding, sexual pleasure. As a professional dominatrix, she observed an increase in requests for virtual sessions with clients who remain anxious about safety in intimacy during the pandemic.
"I had a client who flew in and served the 14-day quarantine (expenses fully paid by him) just so he could have sessions with me. During the Circuit Breaker period, I even had requests from guys who were willing to pay me to just watch them pleasure themselves on Zoom."
More than anything, our pandemic sex lives have endured as far more intense and varied than they've ever been—nothing is stopping Singaporeans from getting their freak on.
Babes in Toyland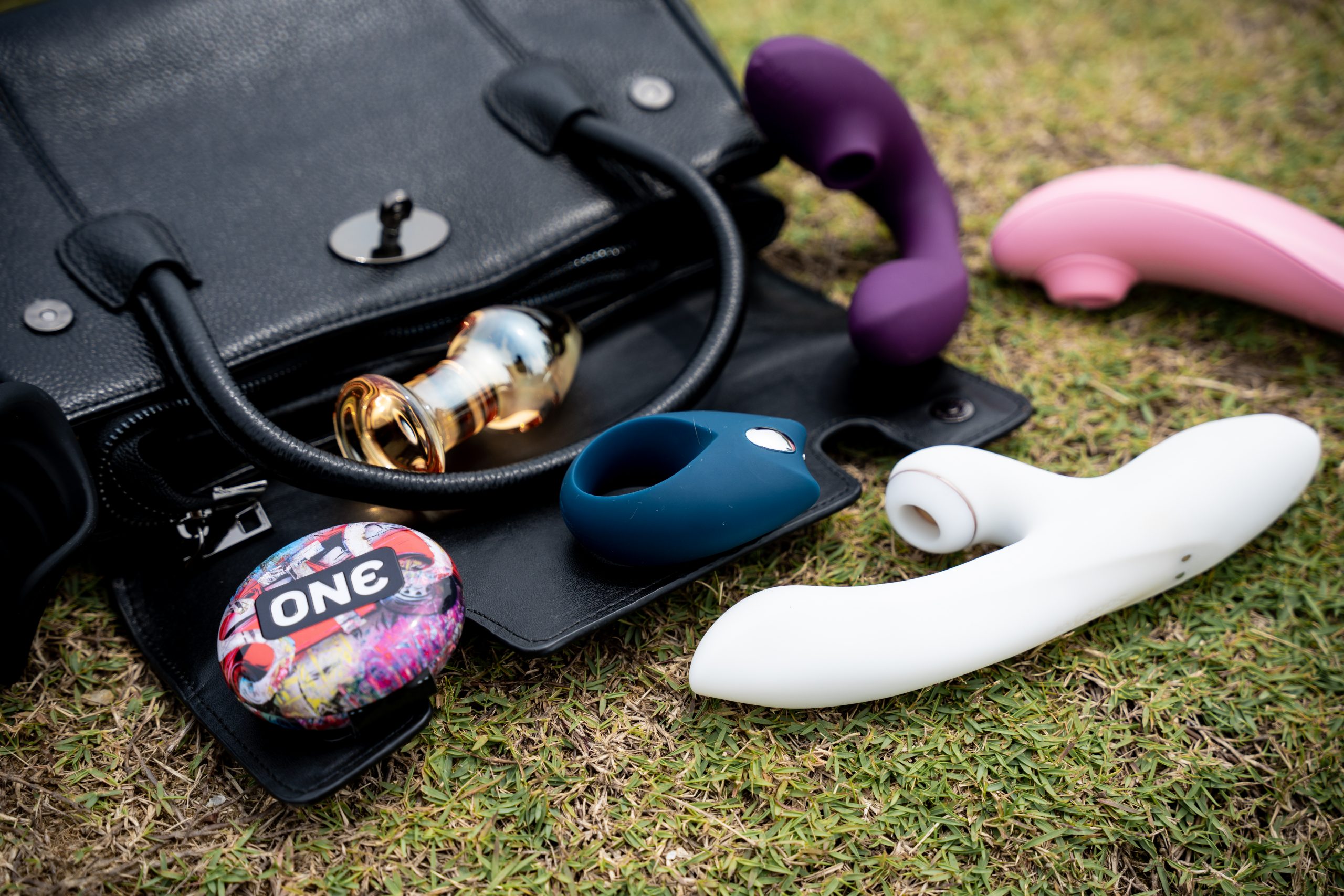 While Singaporeans are having less intercourse, many are spending time getting to know their bodies better. And with that comes the exciting territory of solo play: Becoming more intimately acquainted with yourself, both physically and emotionally.
Here's a fact that might shock you if you're not a woman: Only 25 per cent of us orgasm from vaginal penetration. Experimenting with various sex toys allows many of us to finally find out what makes us tick, free from any external pressure.
23-year-old Mel can't stop raving about her most treasured purchase: The Satisfyer.
"I've tried a couple of sex toys and realised that dildos don't work very well for me because I don't feel anything from internal stimulation. So I use this baby, a clit stimulator. I'm tearing up just thinking about it. Life-changing. Completely brings you to the fourth dimension. I usually use this by myself, but it's fun to use with my boyfriend to get a few more orgasms in. You can hit like two, three, and even four."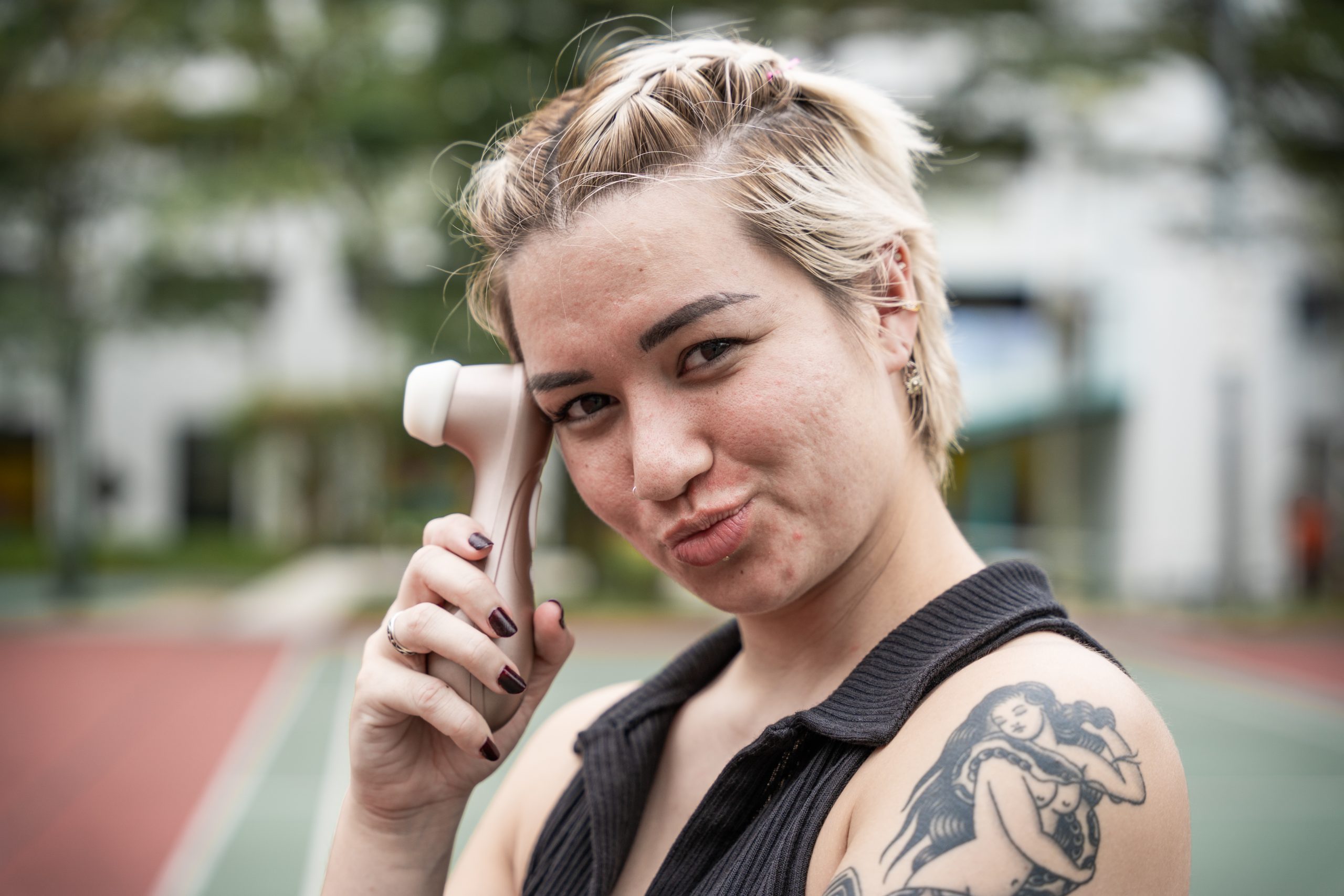 Noorindah, on the other hand, points out that finding the right sex toy is not as simple as choosing the size of a dildo.
"I had someone tell me she prefers getting off by clitoral stimulation but thought that because she has a husband, it's not the right way to do it. We ended up talking about her relationship, why she feels she has to fit a certain stereotype."
"From the simple question of what toy to buy, it becomes an exercise in learning more about yourself," she says.
Kevin even resorted to working some DIY magic on his newly purchased sex toy.
"I flattened the rubber sleeve and cut it to fit my dick. Sounds rabak but you should just use sex toys in the way that works best for you."
He did have some virtual company: a European tour of men's crotches. A true Mr Worldwide.
"I had a lot of 'cam fun', video calls while watching each other get off. Sometimes they instruct me to do this and that. It was a little weird, but it was the only way I could have someone actually responding to what I was doing."
Unknown Pleasures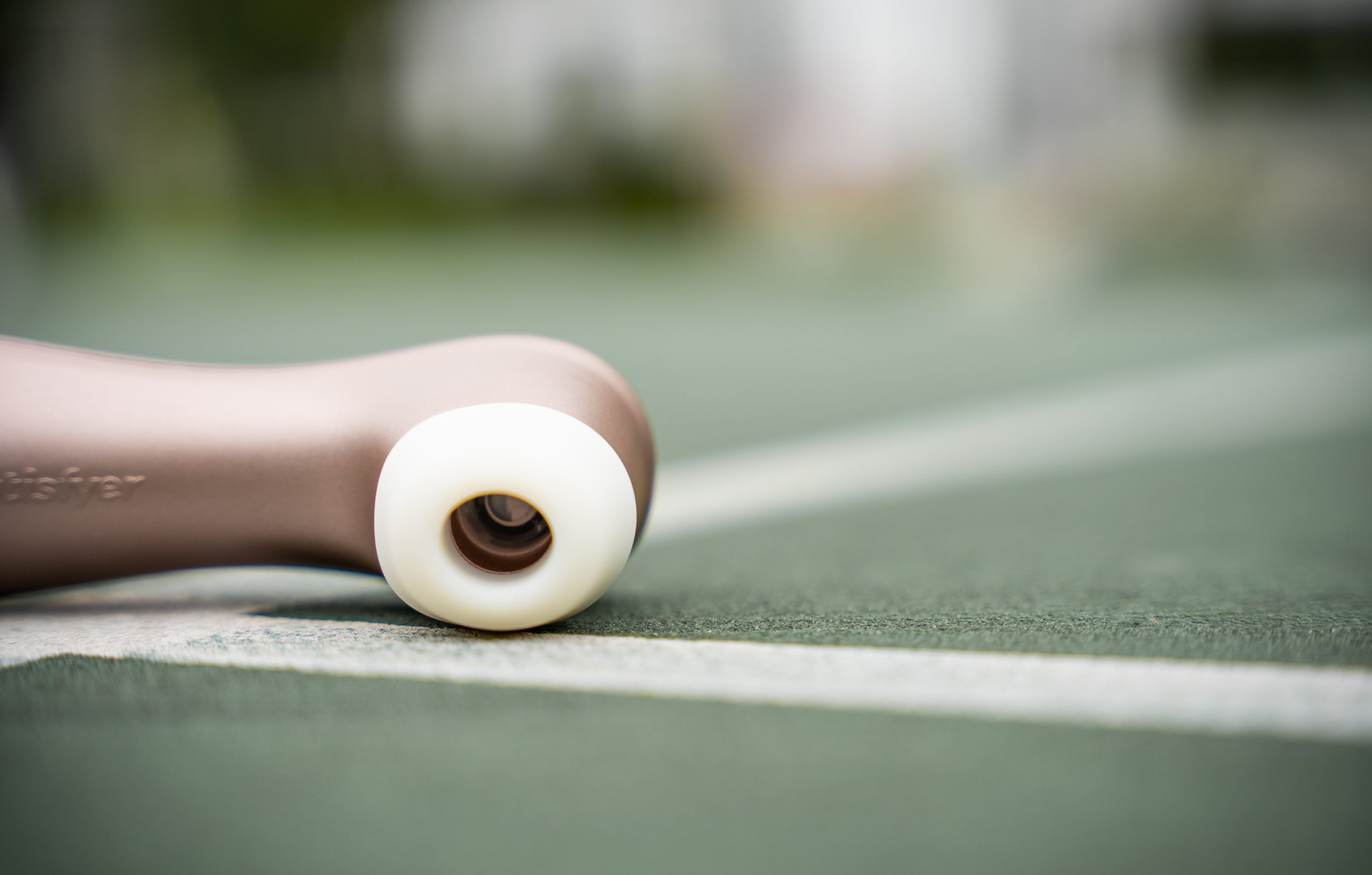 This pervasive sense of loneliness seems to be a running theme amongst touch-starved singles, or restless tumbleweeds looking for a mirage of pleasure.
Look no further than the uptick in Covid cases from the KTV clusters. Their patrons were immediately shamed, vilified as horny, irresponsible uncles unable to keep it in their pants.
I reached out to a guilty pleasure of mine, Roaming Sin City—a part satirical, part educational Youtube channel that takes on the persona of a sleazy uncle aptly named Mr Blue Balls, traversing through the red light districts, dirty massage parlours, and clandestine hotspots to offer snarky first-hand commentary.
"The public called them many names: Dirty old men, Chao Ah Bengs, horny men, dishonest cheaters. While these names describe the type of person they are, which may have some truth, they fail to understand the reason why men engage in these activities: sex addiction, peer pressure, loneliness, mental illness, and nagging wives," they replied.
Despite the simultaneous frustration and humour of it all, these men also faced similar obstacles during the pandemic. Perhaps they didn't look at sex toys as a viable outlet.
"Perhaps it's the social stigma in Asian culture and the fear of being judged. Many would rather seek help on an internet discussion forum on their rotting banana than go to a doctor."
Noorindah had set out to write about taboo topics for women but quickly realised her candid personal stories of sex, love, and bodies are what readers of all genders and sexual orientations really resonate with.
"I have straight male readers who write in saying I only talk about toys for women. I told one that he should explore prostate play, and his immediate reaction was to insist he wasn't gay. I had to explain that physical pleasure and your sexuality are two different things."
Mistress Wei agrees: "This usually stems from lack of sexual education about our bodies and societal norms about masculinity."
Sexual Healing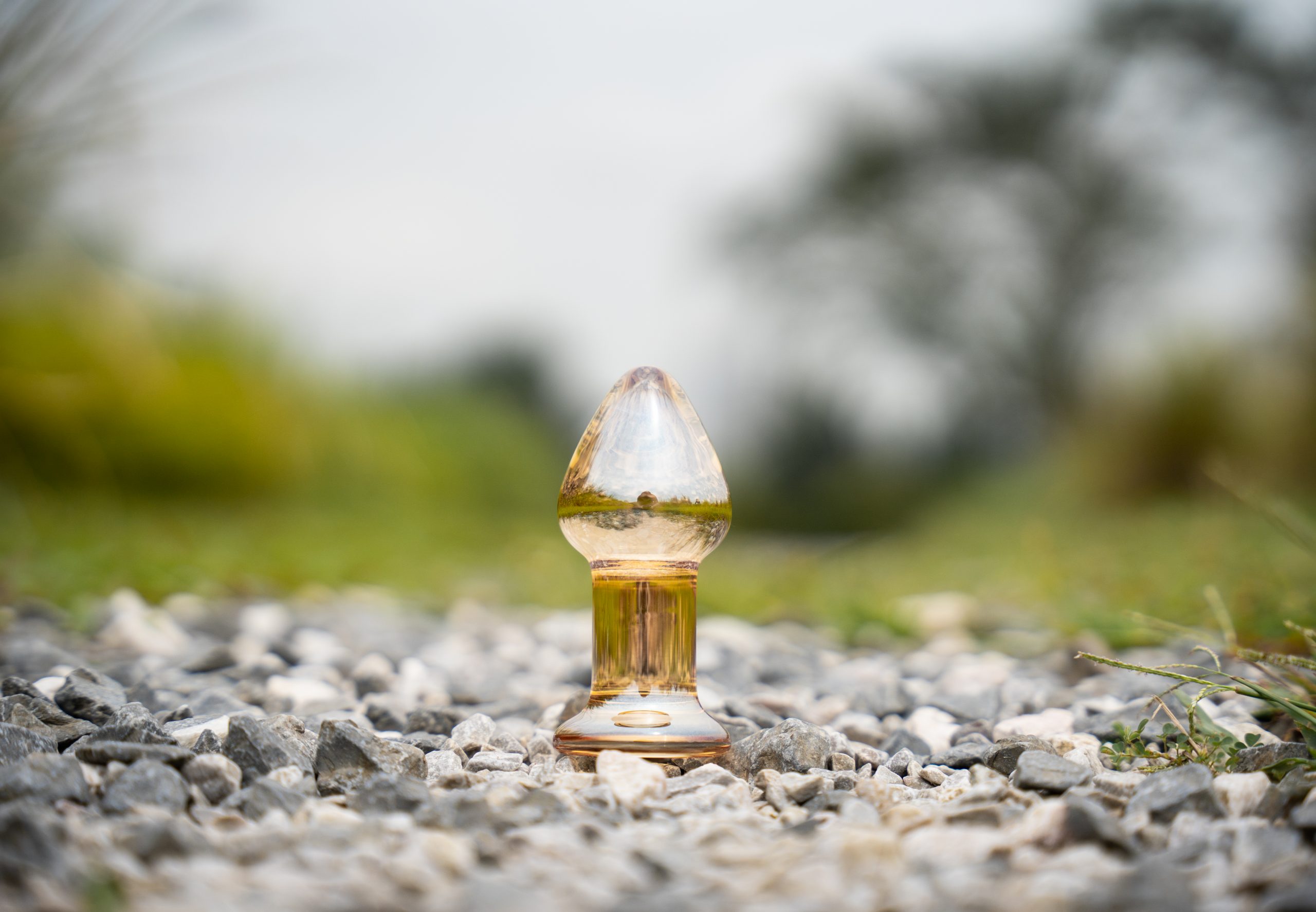 Four in five female Women's Weekly readers said they were not satisfied with their sex lives. For those in relationships, many are forced to find new methods of creating or sustaining chemistry.
Apart from the conventional sex toys that come to mind—vibrators and masturbation sleeves—Mistress Wei keeps a variety of sexual playthings in her arsenal such as satin blindfolds, leather cuffs, and Tenga spinners. They're enough to make Freud blush.
A self-described sensual dominatrix, her practice focuses on the intimacy and emotional connections she builds with her submissives.
"Some come in and are hesitant or afraid as they have never used sex toys before or have misconceptions [like sexual deviancy or loneliness]. However, we are sure to explain how the toy works and demonstrate the use on their hand and to encourage them onto a journey of bodily autonomy and self-discovery."
Sheltering in place has shifted the focus from seeking out external pleasure to looking within. With a greater emphasis on developing a healthier relationship with our bodies, sex toys have become a gateway to bigger, difficult, and important questions about ourselves.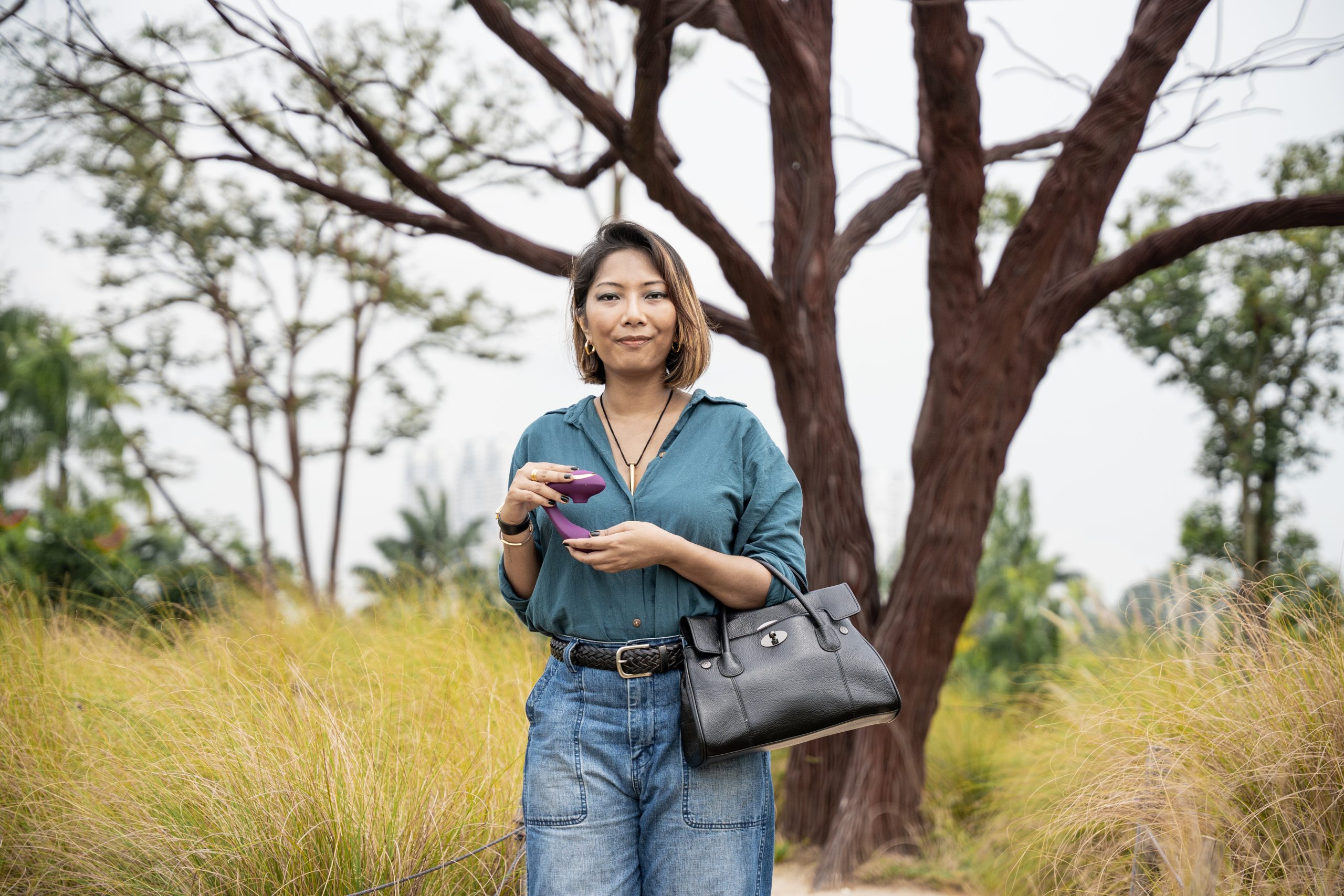 "When I was younger, I didn't understand my body and thought it was my fault that I couldn't climax through penetrative sex. My partners would get frustrated and give up," says Noorindah.
She recalls having to put on a performance during intercourse. You know the drill—it's the whole shebang of having to constantly moan in varying pitches, consciously switching up positions, all while serving amateur pornstar realness. Alone though, your own carnal pleasure reigns supreme.
"I feel like sex toys are the gateway to talking about the bigger picture. It then boils down to: How do we treat each other? Is it mutual? Are there different expectations? It's a great way of bonding that leads to how well you know yourself. Just like how I finally discovered that it's not a crime that I can only get off on my own, right?"
Hot Blood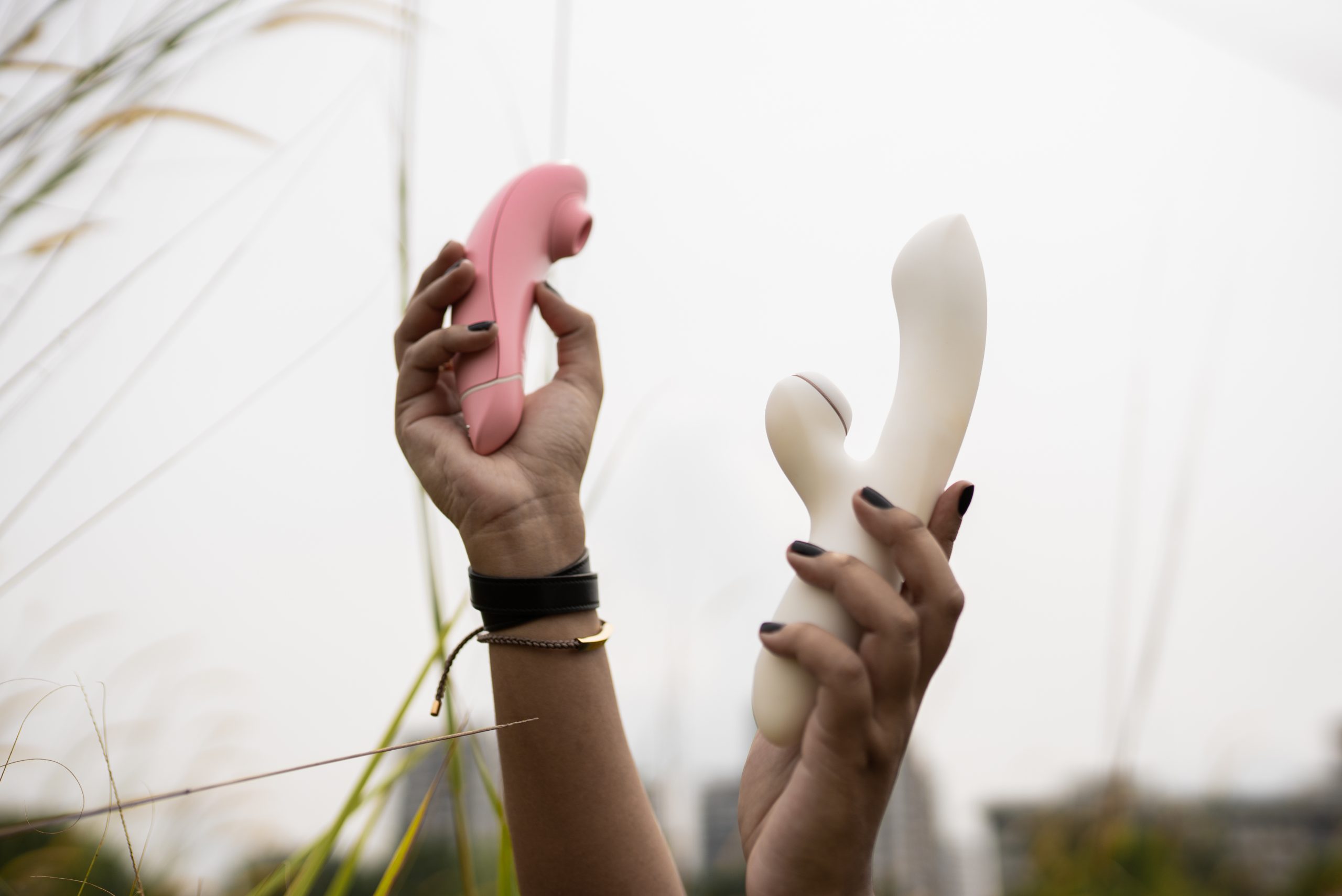 As the pandemic rages on, Singaporeans have seemingly become more emboldened to experiment with new people, things, places, and experiences in the quest to get off.
"I don't think it's dampened or increased Singaporeans' need to have sex. I think the need has always been there. But I think it's made us more aware of it because we weren't allowed to, or because we weren't given such easy access to it," says Mel.
Ideally, the growth of the sex toy industry would allow us to seek out broader notions of sensuality.
Take a glance at her Instagram page, and her brazen sex positivity might even scare off those who skew more puritan.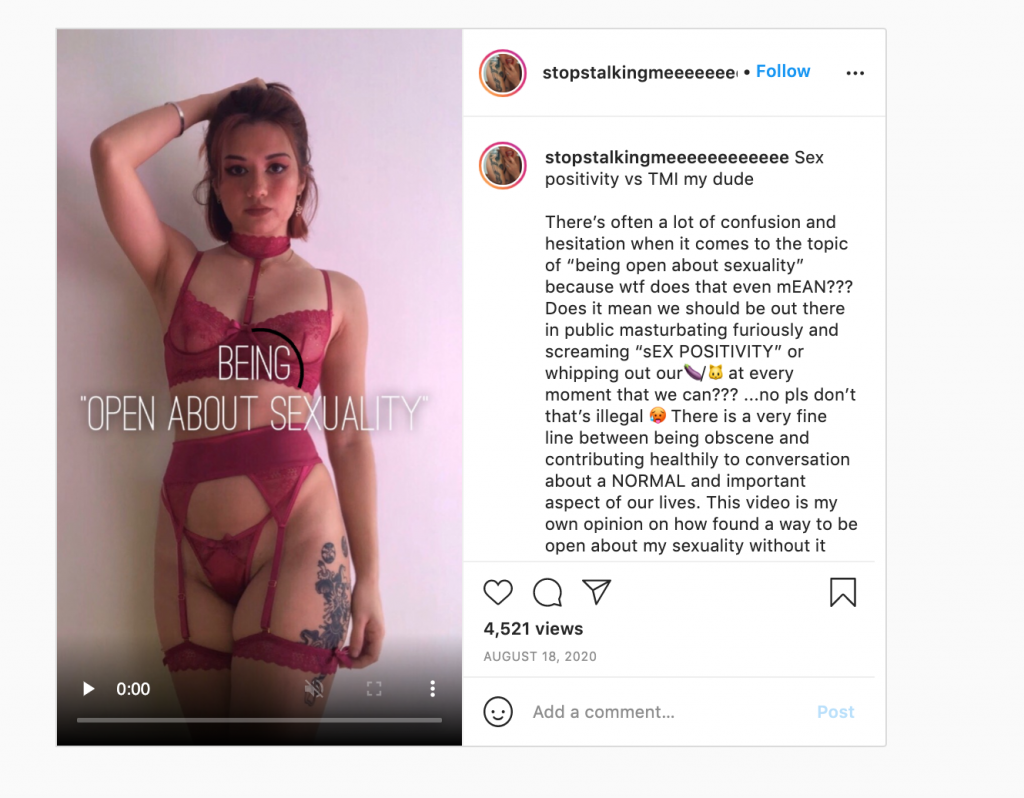 "I've been doing this for many years, and people generally react well. It's not something I've consciously been doing. I've actually had a couple of instances where people message me about problems with their partners, asking for recommendations."
The same goes for Noorindah, who recently quit her full-time job to focus on Shy & Curious.
"I get a lot of minorities writing in, saying it's nice to finally have someone who understands their context and is not afraid to talk about it. I'm here as a facilitator to give you options. It's your choice, as long as you're informed."
Mistress Wei adds: "Indeed, quite a number of clients express guilt and shame towards their kinks and fetishes. They have the tendency to question whether their behaviour or preference is an abnormality."
"Everyone's brains and bodies are wired differently! Our experiences through life are also unique, thus no two persons have the exact same set of kinks and fetishes, nor do they enjoy or perceive it in the exact same way."
But more realistically, sex and sex toys should just be treated as what they really are—a light-hearted and playful experience.
Noorindah elaborates: "Sometimes we take sex very seriously because it's put on a pedestal. I always write that sex should be fun, and sometimes we forget that. It's natural, we all have these feelings!"
And in the immortal words of the leading philosopher of our time, one Ms Carrie Bradshaw: "When did it stop being fun and start being scary?"
---
*Pseudonym used to protect privacy.
This article is brought to you by Cherry Affairs. They're offering 20 per cent off their Satisfyer, Fifty Shades of Grey and Gun Oil collection for BDSM and prostate play under the RICE Media collection. Ooh la la.
Got a juicy sexcapade you'd like to share? Drop us a saucy email at community@ricemedia.co.