These days, conversations about our bodies aren't as taboo as they used to be. Even in conservative Asian cultures such as ours, we've shifted towards franker discussions of our relationship with sexuality and self. In our 'Intimates' series, we'd like to kickstart open conversations about the wellness of our private parts—in both the physical and psychological sense. Today, we talk about how straight Singaporean men are getting comfortable with the idea of incorporating sex toys in bed.
---
All images by Don Wong for RICE Media
"Having sex is like having a main course. Sex toys are like sides or fries," Jake tells me.
"Fries are good on their own but it's even better when they are part of a meal."
It's an apt metaphor for food-obsessed Singaporeans. The appetite for sex, though? Not as much. In conservative Singapore, sex is still pretty taboo, with many folks turning beet red when the topic is broached. Never mind sex toys; those aren't even part of the conversation.
As a result, most Singaporean men grow up to be completely unaware of how female pleasure works. It doesn't help that in pop culture and pop pornography, female orgasms are more often than not portrayed inaccurately. Locker room talk and braggadocio among army bunk mates makes things worse.
In 2017, a study found that only 18 per cent of women surveyed mentioned that vaginal penetration alone was enough to make them experience orgasm, while nearly 37 per cent of women required additional clitoral stimulation to come.
So imagine, how many more women would enjoy sex with a little help from sex toys?
In Asian culture (and beyond), sex toys have a reputation for emasculating men and their prowess in bed. Three straight Singaporean men — Jake, Aiden and Iskandar — beg to differ.
Cuffed to the Shame
Being embarrassed to be seen at a sex toy shop is a common sentiment among couples who want to try out new things in the bedroom. The fear of being recognised or judged by others forces them to think of novel ways to make it work.
Exploring sex toys is a relatively new experience for Jake who explains: "I've actually never really thought so deeply about why my girlfriend and I felt ashamed. I guess we just felt paiseh at first to go out and purchase sex toys."
The perceived judgement they foresaw from shopping for sex toys pushed him and his partner to execute something rather… drastic.
"We were young so we made a makeshift dildo from a cosmetic bottle tube…" the 23-year-old student sheepishly admits.
Unsurprisingly, out of the toys he's had experience with, this was one of his least favourites. To be fair, it wasn't even a real sex toy. Plus, it made him feel like a "third-party" in the process. These days, however, he's gotten a lot more comfortable with incorporating (actual) dildos and other adult tools.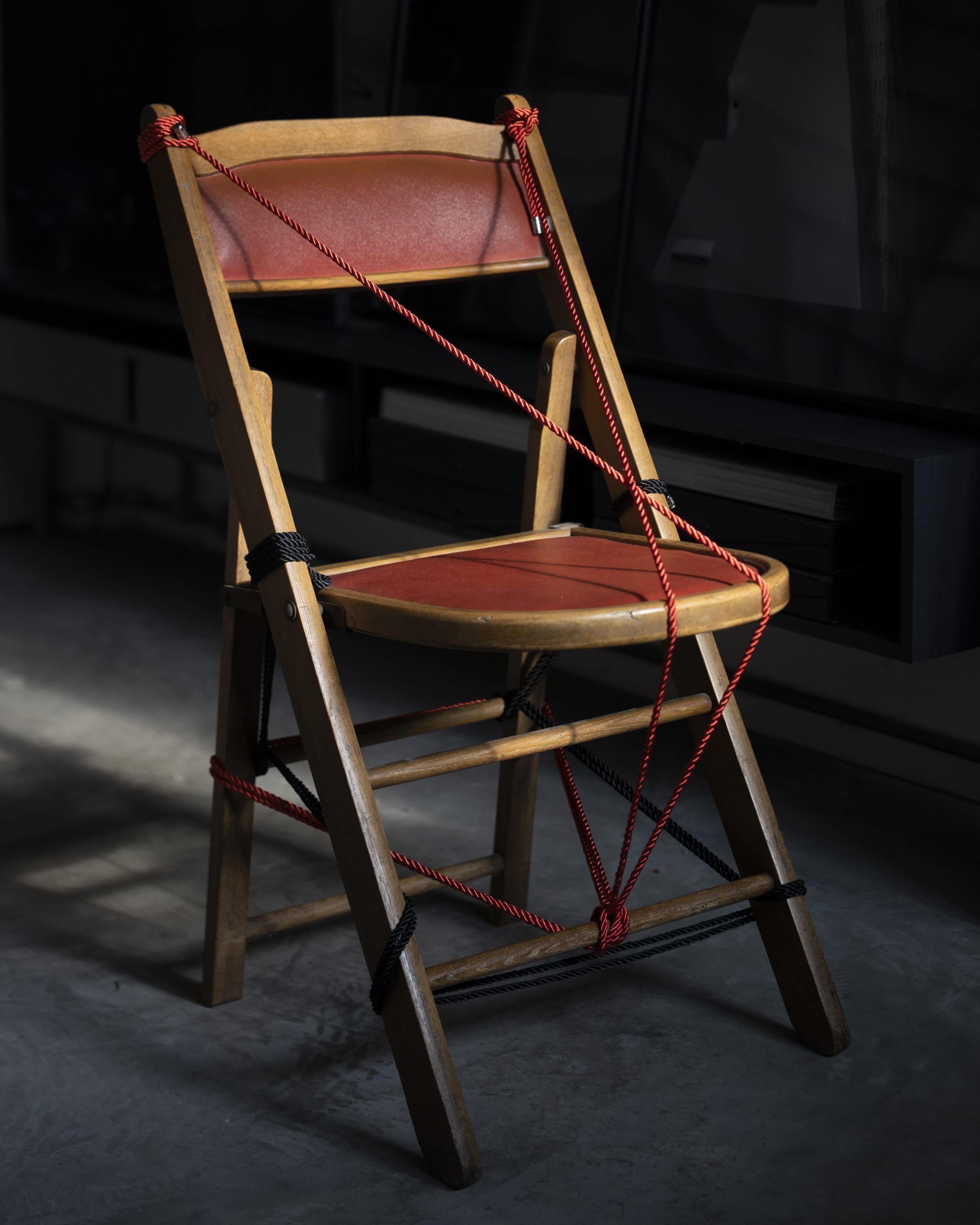 "For me, I'm more into ropes. It makes me feel more dominant," he offers. Jake's deftness with ropes came from his innocent days in the National Police Cadet Corps (NPCC) during secondary school, where he was taught to tie different types of knots.
Funnily enough for someone from a police-related co-curricular activity, Jake doesn't really want to play with handcuffs anymore.
He recalls a fatefully frisky night, when he and his girlfriend had gone in search of toys in his partner's sister's room (weird place to look, really), where they found a pair of handcuffs and decided to use it.
After which, he couldn't stop imagining that his partner's sister had used it before. Having that image in his head just wasn't kosher.
All this points to the need for privacy, which tops the list for many sexually active couples and individuals. For Jake and his girlfriend who can't muster up enough courage to visit a physical storefront (or borrow someone else's toys), online stores that offer discreet packaging and billing exist to fix that need.
Take it from Aiden, a married 30-year-old airline relations manager, whose journey with sex toys began from a starter kit purchased online. His ten years of experience taught him the importance of reading reviews before buying anything.
If the Vibrator Fits
The world of sex toys can be intimidating, but once the right one fits, it'll prove inextricable. Just ask Iskandar.
Ever since the 25-year-old media intelligence analyst started using sex toys with his girlfriend, it became an inseparable part of his repertoire — something he isn't ashamed to openly admit. In fact, his first sex toy was a vibrator purchased from a physical CherryAffairs outlet.
"Skimming through the massive catalogue of sex toys in different shapes and sizes was honestly a lot to take in, and I was lost as to where to even begin," recalls Iskandar on his first trip to CherryAffairs.
"But we had a really pleasant experience although it was quite awkward at first. The staff at CherryAffairs were really helpful and knowledgeable which made the whole process a breeze."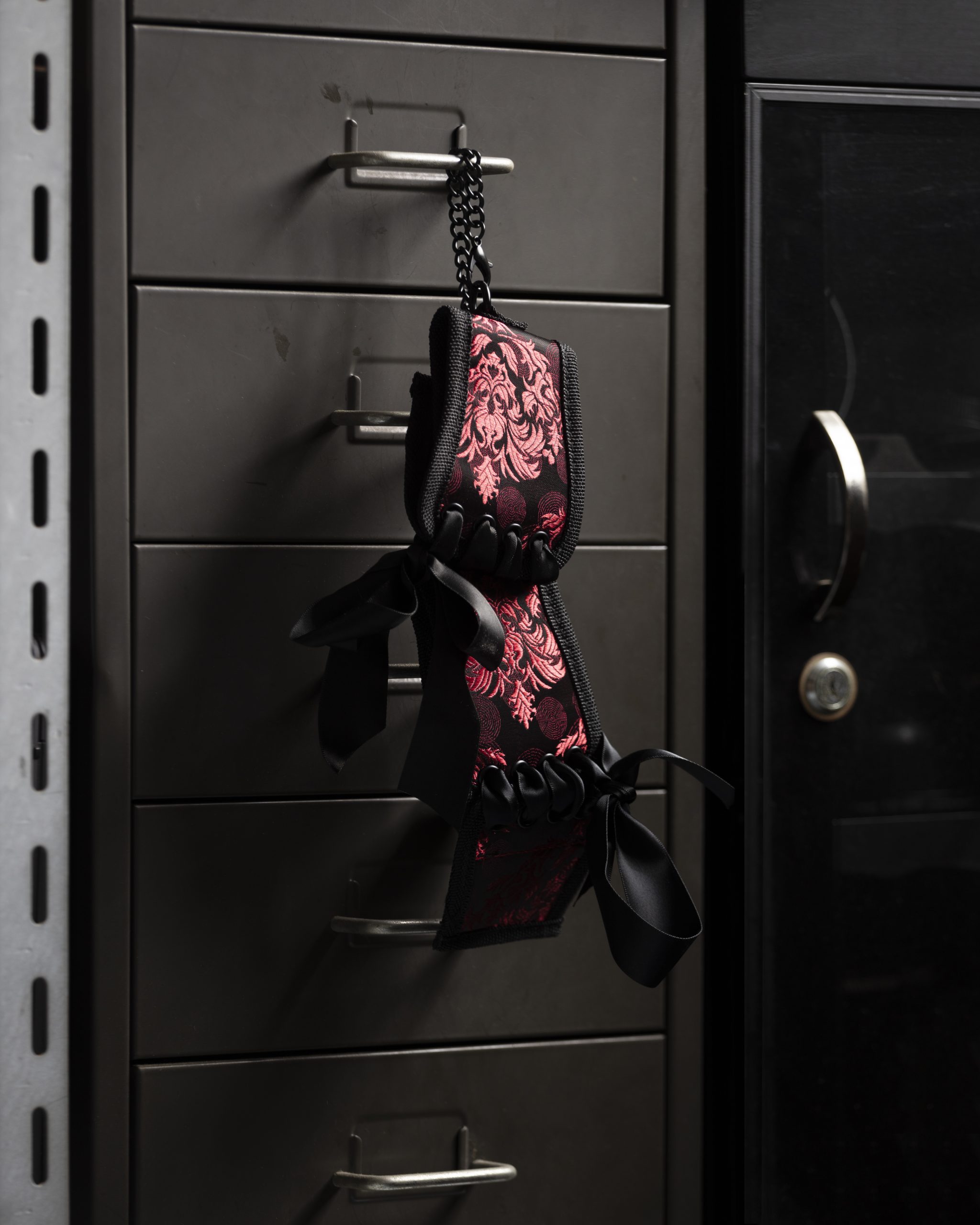 His only regret? Not starting earlier. Unlike Jake, Iskandar actually prefers handcuffs over ropes.
"Restraining my partner brings about this risque feeling in the bedroom, and I absolutely love it. It's a huge turn-on for me," explains Iskandar.
The use of sex toys such as ropes and handcuffs require a certain level of trust between the couple, where consent is continuously practised and communication is learned. Besides, one of the most basic tests of trust in a BDSM relationship is honouring limits and safewords.
In other words, multiple layers of trust and closeness go into these experiences. Risque activities like bondage or restraining kinks like Shibari can be pretty intense, but it's a lot more common than you might think — some people find it quite empowering and way more intimate than vanilla sex.
With educational videos on YouTube and Reddit manuals to go through together, it puts the bonding in couple-bonding.
Sex Toys As Competition
Here's the thing about sex toys, straight guys: they were never meant to diminish your abilities.
Perhaps this warped connotation of being 'not good enough' stems from toxic perceptions of masculinity. The pervasiveness of these norms — where men are expected to be assertive and in control all the time — denies them any room for vulnerability or experimental pursuits.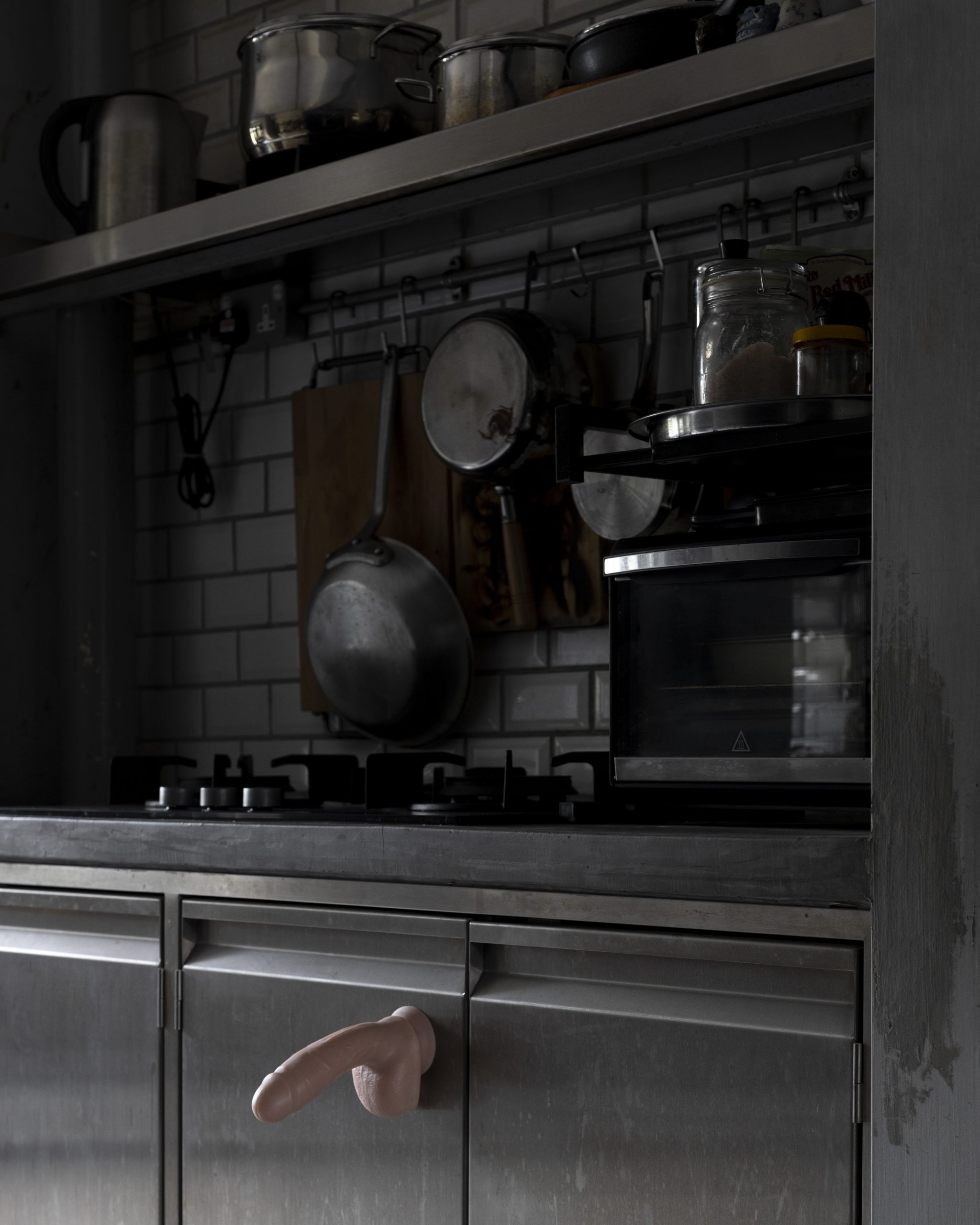 Some men may avoid using sex toys like G-spot vibrators, clitoral massagers and dildos because they are afraid it threatens their masculinity, makes them "look bad", "not good enough" or feel like their sexual prowess are being undermined.
Aiden agrees, "I had a friend who suggested using sex toys to spice things up, but her boyfriend wasn't keen on doing so. He felt that she was undermining his abilities in bed and eventually, they fell out."
These days, archaic ideals of supposedly looking bad in bed are being challenged as more men like Jake, Aiden and Iskandar are willing to incorporate toys in the bedroom. Mostly out of curiosity, but nonetheless, a great step towards redefining, negotiating, and constructing new identities of being a man.
"I have never felt threatened by an inanimate object. If she is happy then I'm happy", says Jake when asked if he ever felt that sex toys made him feel any lesser.
To Jake, toys aren't a threat to his masculinity. What truly makes him feel "like a man" is that his partner has an enjoyable experience in bed — accomplished when he is able to help her achieve greater pleasure. In other words, mind-blowing sex.
"Toys are like a bonus, couples can still have fun and be intimate without them," he says.
As a newbie, Jake is excited about the intimate possibilities that sex toys can bring into the bedroom. Just like many other curious couples dipping their feet into this new realm.
Getting Off On Trust
"I enjoy watching my partner get off whenever I use the vibrator on her. In fact, I would say that our relationship has gotten more intimate since we learned how to communicate our needs and wants, and establish boundaries," says Iskandar, whose trusty go-to is the Insatiable Desire Mini G-Spot Vibrator.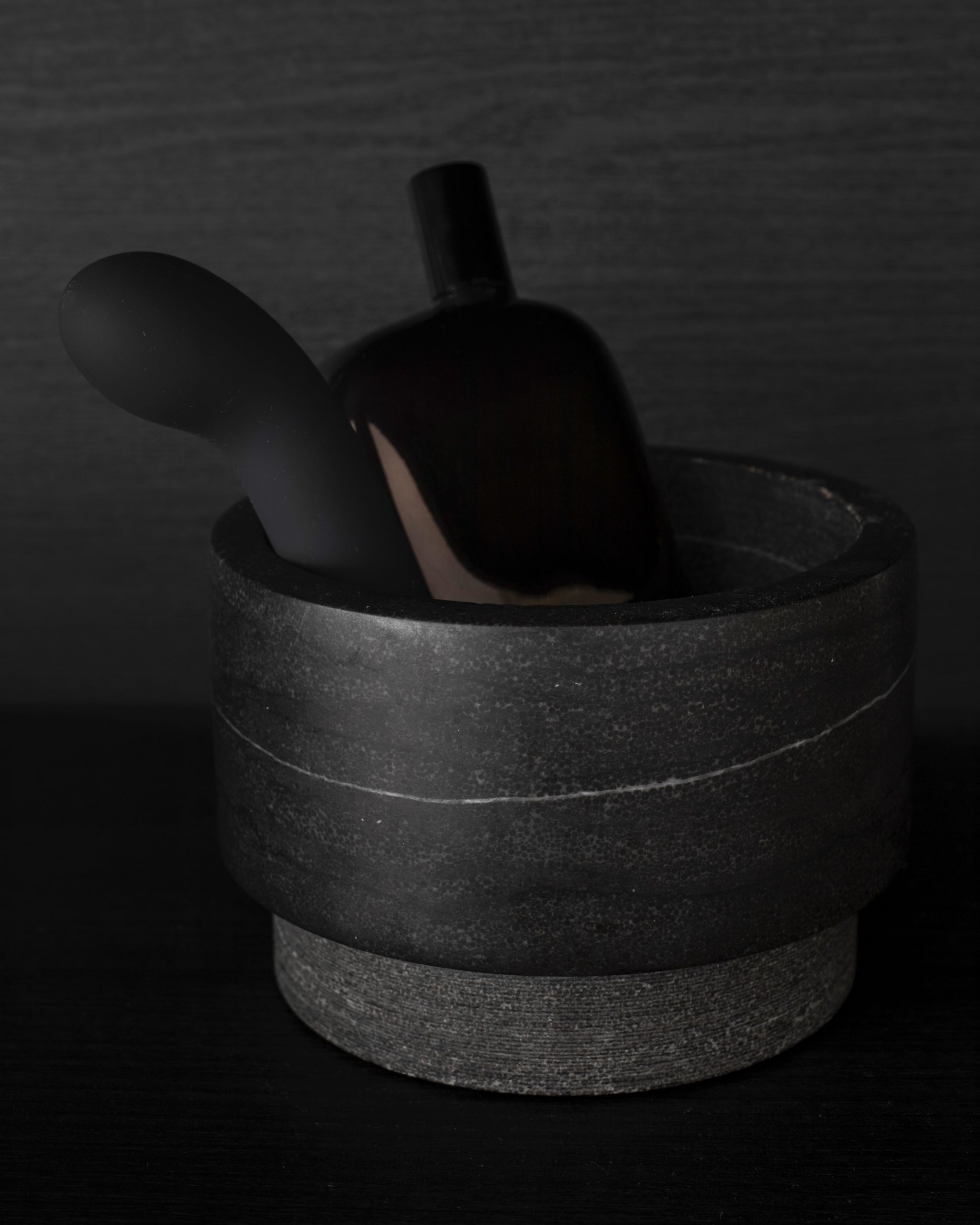 Sex toys are complementary. Some work and some don't, so eventually, it all boils down to communication.
"I think it's important to admit that sometimes you're not the best in some areas and just be open to exploring new things. It's a learning process for me and my girlfriend," says Aiden.
Iskandar elaborates: "Some guys have the common misconception that they should be able to make their partner come with just their penis, and when they fall short on that, they might take it personally."
"I think the reality is that some women just need a little help getting there regardless of who they are having sex with."
Grow Through What You Go Through
With more straight men in Singapore today being less bashful about using sex toys with their partners, masculinity is no longer what it used to be.
Of course, it's never easy to break away from the deeply-embedded gendered norms. Through our interviews, cultural stereotypes that 'men should be dominant' and 'women should be submissive' have been recurring themes that perpetuate toxic masculinity.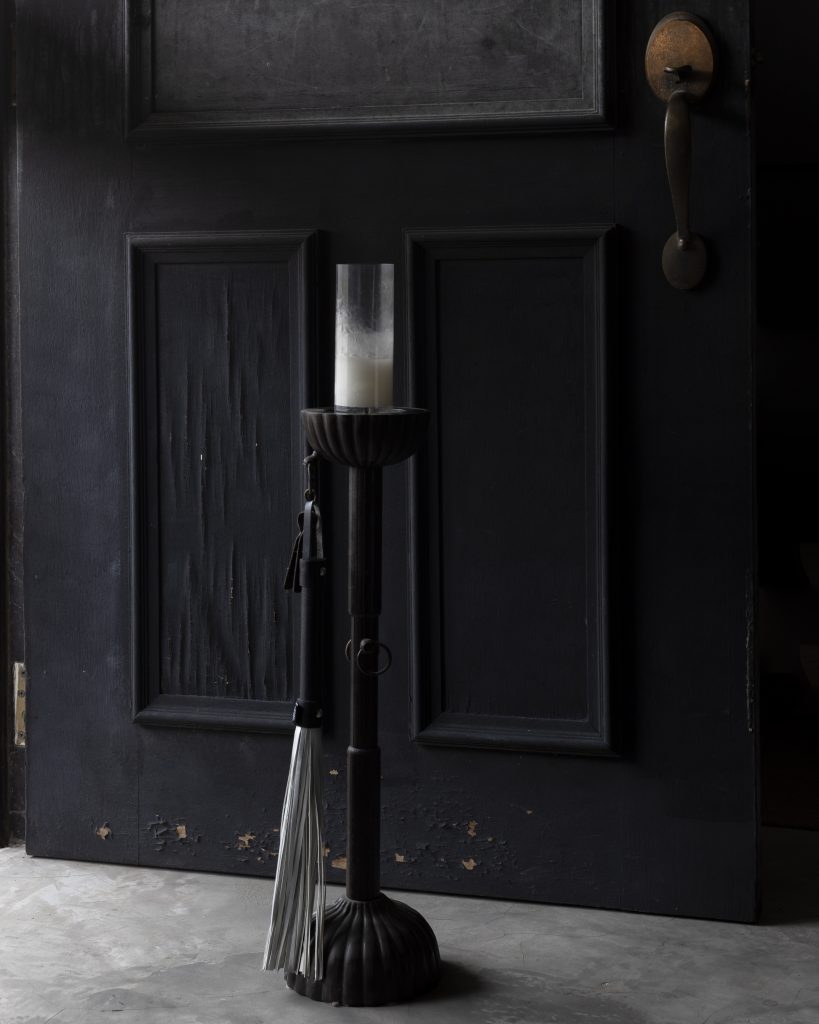 To Iskandar, being dominant in bed is more of a personal choice, and the partners he was attracted to (or attracted) just happened to be submissives.
However, this so-called choice is shaped by existing norms and stereotypes about men being strong and dominant. It seems that the pervasiveness of masculinity is so deeply embedded that most Singaporean men might not be aware of its effects on their behaviours.
But the heartening takeaway from all this? Women's pleasure during sex is increasingly becoming a priority for straight men, instead of the usual cum-and-go.
If this means listening and keeping an open mind to try new things, then these guys are more than happy to explore it with their partners with newfangled tools. And there are many — so, so many.
Clearly, fighting toxic masculinity is not just beneficial for these men but also for their partners. Being an attentive partner meant that women like Iskandar's girlfriend are able to live out her submissive Fifty Shades of Grey fantasy.
Through the discovery of kinks and fetishes when experimenting, sex toys have become a path for us to learn more about our bodies, normalising conversations about sex and pleasure. Wanting to incorporate them is a decision made by two consenting adults.
And if you're comfortable with letting sex toys into the party for two, all the power to you, straight Singaporean men.
---
Pseudonyms have been used to protect privacy.
This article is brought to you by CherryAffairs. They're offering an exclusive deal for all RICE readers: quote RICECHERRY15 for 15% off all orders until Jan 2, 2022.
There's an ongoing BFCM SexTech Sale until Nov 30, 2021, as well as a giveaway contest to win a Tracy's Dog Turboo Masturbator Cup (worth $210) until Dec 8. It looks like a rocket ship that'll take men to the moon in more ways than one.