All images by Stephanie Lee for RICE Media.
It took 53-year-old Frieda Tan over a decade to find the "right" job.
Frieda joined the police force at the age of 18. Despite the demanding nature of the work, Frieda enjoyed it. She felt a sense of pride being part of a team that prioritised public safety, offering help when needed.
But the yearning in Frieda told her this was not enough. Deep down, she wanted something even more exciting and fulfilling. So, she decided to serve the country two years later as an officer in the Singapore Armed Forces (SAF). It was a role that fit her passion for teamwork, discipline, and planning, but the administrative duties eventually tired her out.
Still searching for purpose, Frieda decided to venture into the corporate world. For the next eight years, Frieda worked as a financial advisor.
While the job certainly intrigued her, it failed to bring total satisfaction. Thus, soon after Frieda turned 32, she found herself at a crossroads again, having to reevaluate her priorities.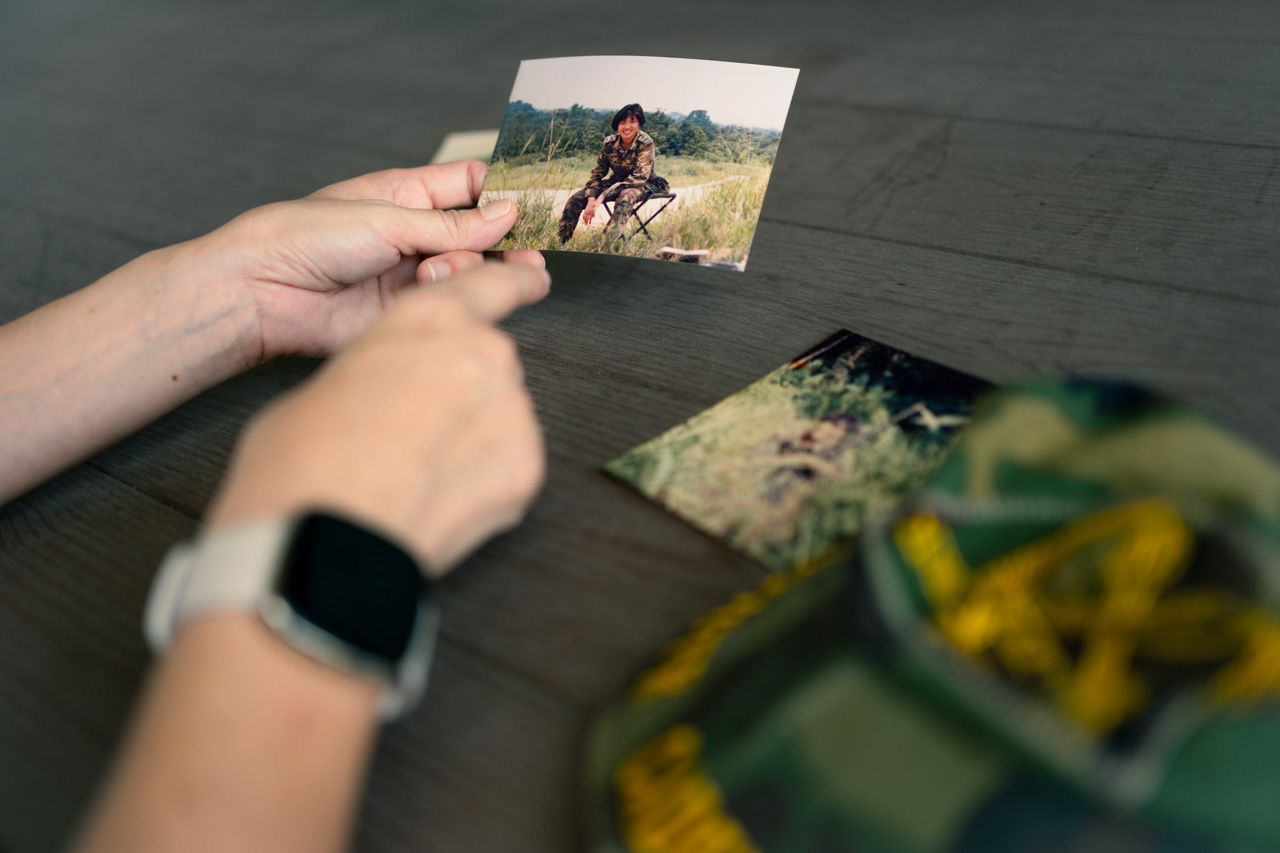 "I started asking myself what the purpose of life is?" Frieda recalls. "If there's something more meaningful out there that I can do."
Frieda sought advice from her friends. They suggested nursing, recognising her empathetic qualities and natural inclination to care for others.
Encouraged by their words and coupled with her own conviction to pursue nursing as a career, Frieda took the leap and enrolled in a two-year Diploma in Nursing (accelerated) course at Nanyang Polytechnic at 33.
Little did she know that an even greater calling lay ahead, ready to unveil itself.
Starting Career 4.0: Nurse
As her newfound education journey took flight, Frieda found herself at the Institute of Mental Health (IMH) for a three-day orientation course. This was when she encountered individuals in their most vulnerable states.
It was the first time she came so close to patients who require a special combination of support and expertise.
Frieda instantly saw an opportunity to offer unwavering attention and care. "I was quite determined to take on psychiatric nursing after the orientation," Frieda tells me with a smile.
Fast forward two decades, Frieda is now an Advanced Practice Nurse (APN) with the Department of Emergency and Crisis Care under the Mobile Crisis Team and Crisis Response Team at IMH.
The Mobile Crisis Service caters to the needs of patients and their caregivers in the community. Its primary objective is to render timely intervention to reduce the impact of mental health emergencies in the community.
Frieda explains further. Under this service, if patients display symptoms suggestive of a relapse of their conditions, their caregivers, community partners, or the treating team can reach out to the Mobile Crisis Helpline manned by IMH counsellors.
This will activate the nursing team, who conduct home visits for assessment and offer additional support as needed.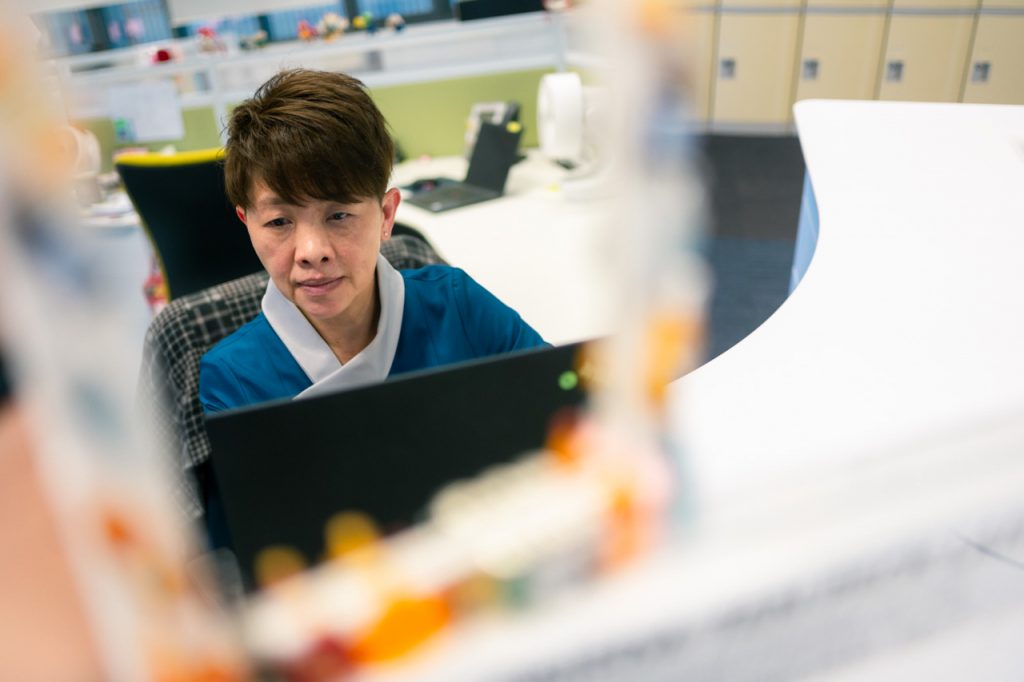 On the other hand, the Crisis Response Team works with the Singapore Police Force, attending to cases with possible harm to self in the community.
Whenever a member of the public exhibits suicidal tendencies—or is assessed to be at risk of self-harm or suicide—the police will call upon a dedicated IMH helpline for assistance, which in turn, alerts the nursing team.
When activated, Frieda and her colleagues will provide an initial on-site assessment and determine appropriate interventions. After establishing the cause of distress and risk, they make a referral to community partners such as family service centres or school counsellors where appropriate to support clients in distress.
"Serving in the community is very different from working in the wards," says Frieda. "Every day brings new challenges and uncertainties. I often have to manage situations where tensions run high, especially when both patients and their families are in distress".
Nevertheless, being a psychiatric nurse entails more than just overcoming challenges. Frieda also cherishes the numerous rewarding moments she has experienced throughout her career. Some of which remain etched in her memory.
Frieda spent four years caring for children and adolescent patients. Many of them were on the autism spectrum, who showed signs or were at risk of self-harm, while others had severe ADHD (attention-deficit hyperactivity disorder).
Initially, Frieda doubted her ability to handle children. "It's heartbreaking seeing children in distress," Frieda shares. "I used to suffer from daily headaches as I did not know how to cope with my emotions."
However, as she pressed on to build rapport with these young patients, Frieda gradually grew into her role.
"Children are incredibly expressive and intuitive," Frieda continues. "They have a way of bringing unexpected smiles to your face. I still cherish the many sweet cards they wrote for me."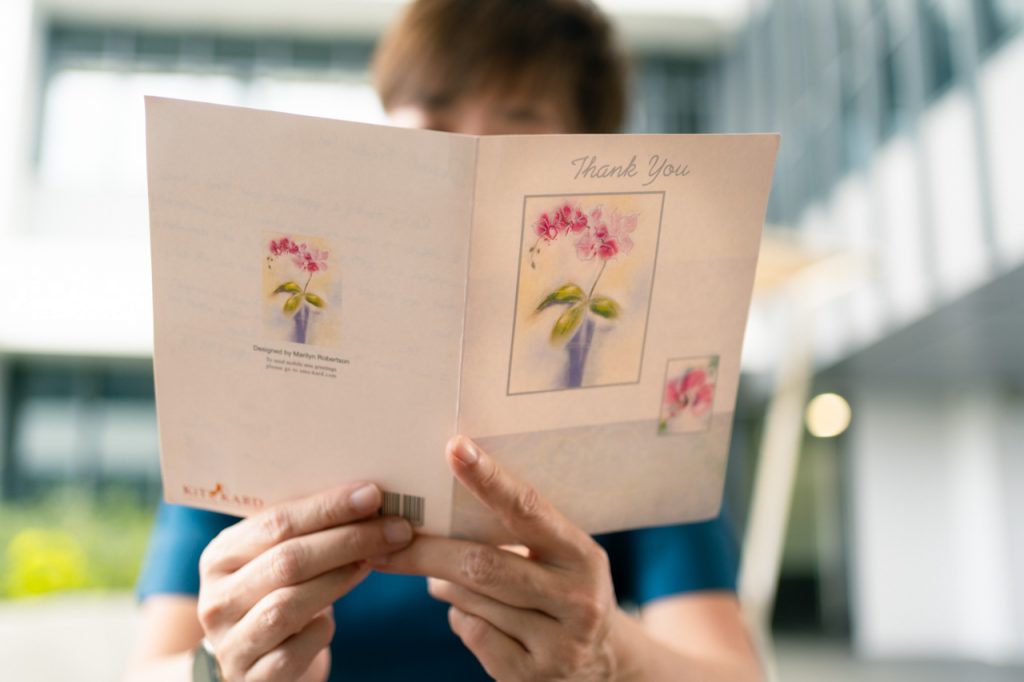 Navigating Psychiatric Care
In particular, one young male patient stands out in Frieda's memory from her early days. He came from a disadvantaged family, with both parents absent from his life and only his grandmother as his familial presence.
He was admitted due to his struggle to manage his emotions and unusually defiant behaviour. Frieda established trust and befriended him before he was transferred to another hospital to treat a separate condition.
During his most critical stage, Frieda and her colleague regularly visited the young male patient. They even obtained special permission to fulfil his last wish to see Christmas lights.
Frieda and her colleague took him to Orchard Road, where they celebrated Christmas together, sharing a cake, and snapping photos of precious moments.
The young male patient was overjoyed at the unforgettable experience he shared with Frieda and her colleague. He passed away shortly afterwards.
Frieda acknowledges that death and grief are unfortunate aspects of the healthcare industry. Yet, she feels privileged to provide patients with the care and love they need while alive.
"Sometimes, we overlook the little things in life that make a real difference," Frieda adds.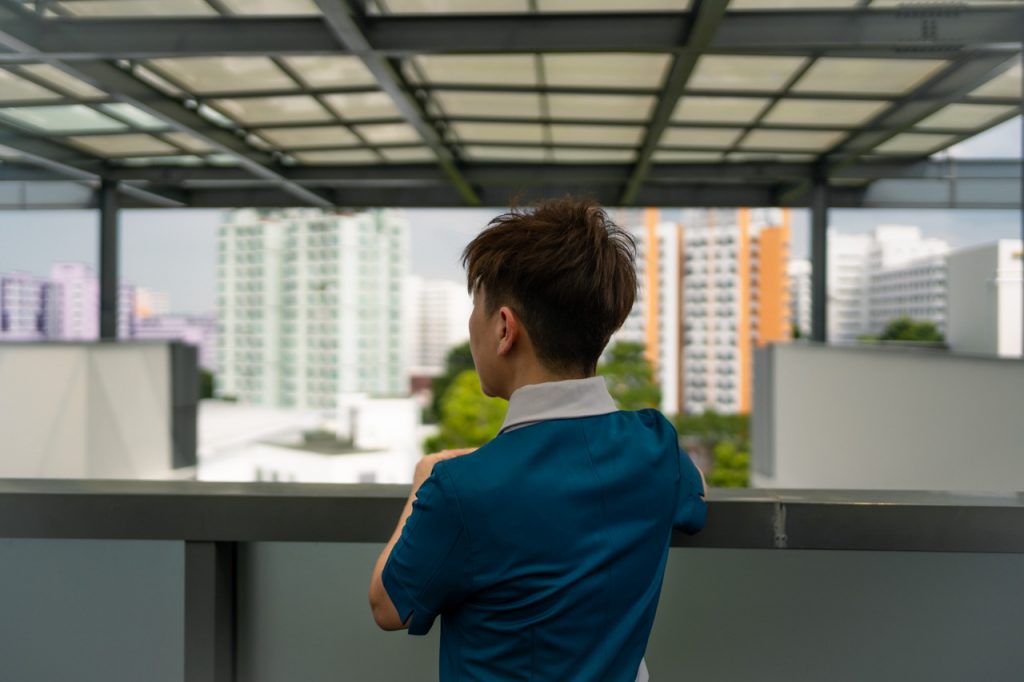 Indeed, for instance, recently, Frieda encountered an elderly resident living in impoverished conditions. His home was enveloped by mess—refuse and bodily waste abound.
The community volunteers alerted Frieda and her team about the gentleman, leading to his assessment at IMH. Her team worked with community partners to clean up the house, and with the help of the occupational therapist and physiotherapist, he was able to regain his mobility.
"Some individuals aren't aware they need help, or they don't know where to seek help," Frieda notes. "Reaching out to them and helping them with their condition is something we can do to let them know that they are not alone."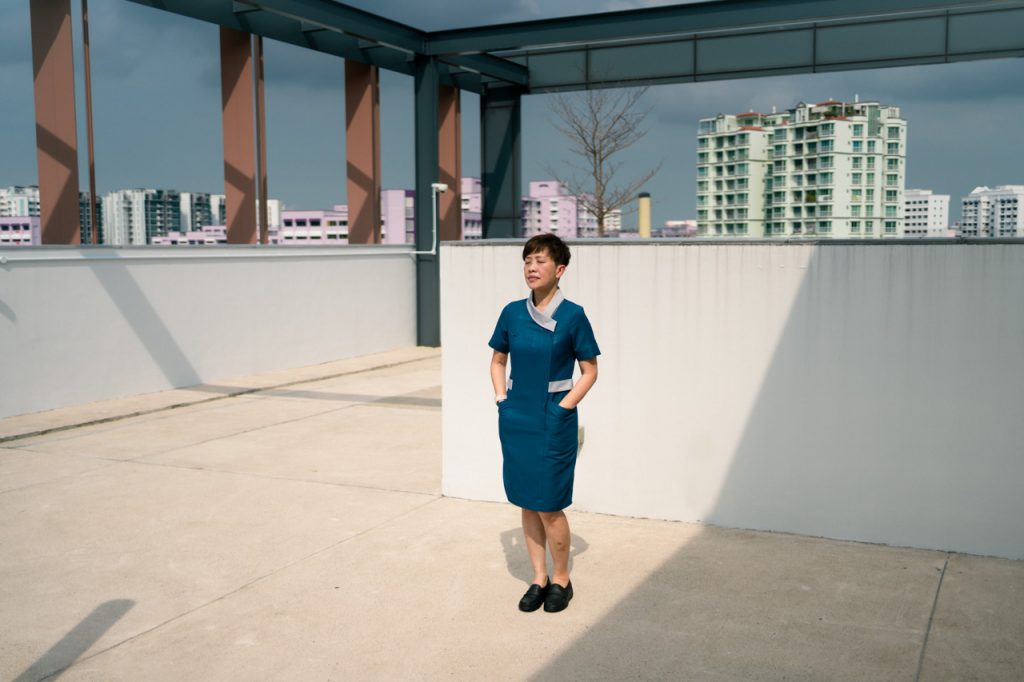 "Some patients believe that being in IMH will worsen their condition," Frieda notes. "Helping them to understand their condition, the impact if left untreated and providing assurance often help allay their worries."
Frieda also mentions they will provide patients and their families with an orientation to the ward to alleviate their fears if required.
"Our duty is to instil hope in patients. Also, by identifying their needs and building rapport with them, we can enable them to discover what they need to do to get better with our support."
Joining the Ranks of Unsung Heroes
According to Frieda, this is the contrast between past and present-day mental health care.
Previously, the priority was on treating the symptoms–and this often meant that the patient had to be institutionalised until the condition stabilised.
The current approach centres around addressing patients' needs–which include rehabilitation, psycho-social and sometimes vocational support, and not just treating their symptoms. This is often done in collaboration with the families, social service agencies and the community.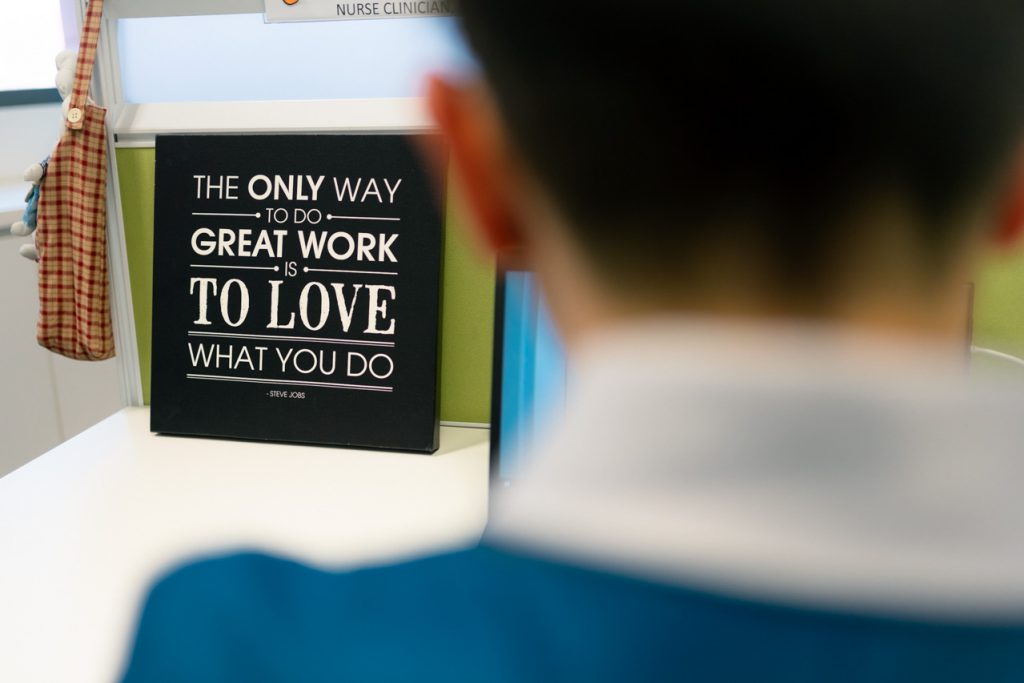 Frieda believes it's a blessing to be a nurse and to be able to help people daily. "My interaction with patients [does not go] one way. My patients offer me a lot of comfort as well."
As such, Frieda encourages those who are keen on switching their career to consider nursing.
In recent years, nursing has undergone significant transformations. There are also many more opportunities for individuals like Frieda to acquire professional knowledge and training.
Frieda urges those who are interested in a career in healthcare not to be afraid to take the first step.
"I am 53 this year and I am still learning. I have just completed the Collaborative Practitioners Prescribing Programme (CP3). Soon, I will be able to prescribe medications to my patients under the Collaborative Practice Agreement (CPA) with my medical team," Frieda emphasises.
"If you have the passion to care, go for it! At the heart of it, the focus is on the patients we treat. Our goal is to make sure our patients get well."
---
Interested in a career in nursing and helping those in need like Frieda? You can learn more about the career and its impact on the lives of others here.

If you want to share your story with us or have feedback on our work, email us at community@ricemedia.co. If you haven't already, follow RICE on Instagram, TikTok, Facebook, and Telegram.