All images by Stephanie Lee for RICE Media.
Imagine this: you're walking away from drama school as a graduate, with your head held high, and your first job as a professional actor lands on your lap immediately.
However, there's a caveat: you're a "COVID standby"–an understudy in the time of the pandemic. Your opportunity to perform hinges on the chance that the intended performer falls ill on the day of the show.
You will be compensated for your time spent waiting as you silently hope for the performer's unavailability. You have the option to decline the offer.
What decision would you make?
"I'd definitely choose to be the COVID standby," Adrian Pang, co-founder of theatre company Pangdemonium, shares confidently–as someone "with 30 years of experience in the industry", he adds. Adrian's son, burgeoning actor Zachary Pang, faced that exact predicament, and he held a different perspective.
"He was willing to take a risk. It's all or nothing for him," Adrian recalls. "So, I wished him luck and made it clear that the decision was entirely his."
"A day later, he got the role."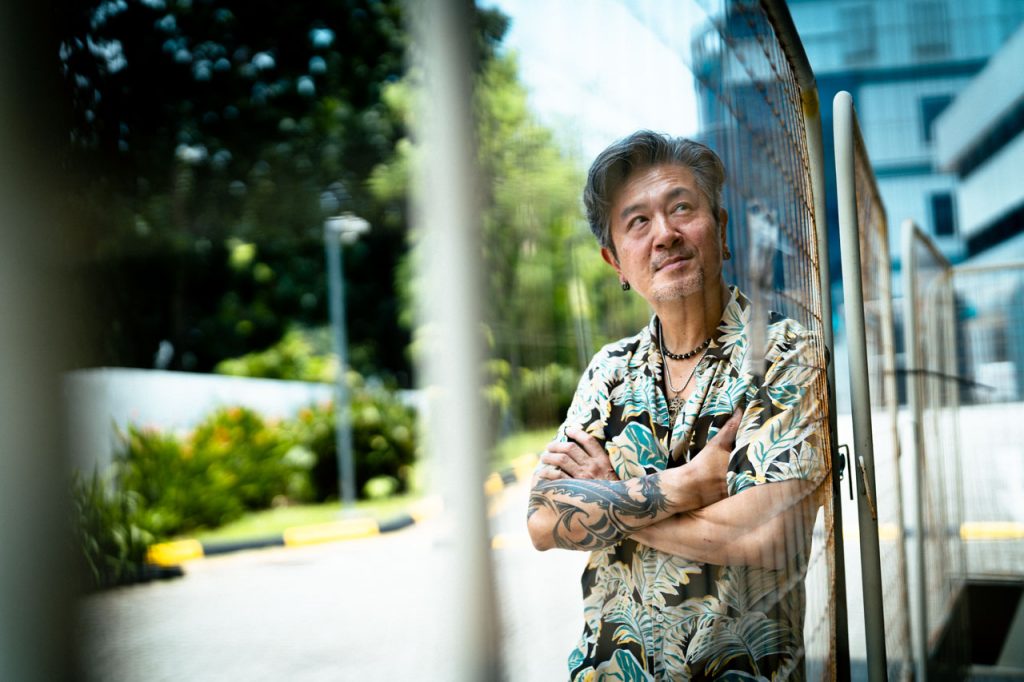 Adrian admitted he isn't sure if he would have made the same decision in his son's position.
Actor and singer-songwriter Ethel Yap shares a similar sentiment. Her friends often approach her to enthuse over the idea that she is "living her dream." What many people are unaware of is that performers continuously grapple with these difficult decisions.
Every move in the performing arts world seems like a gamble, and each decision made can feel like a hike into the woods. For Singaporean actors, Ethel offers, "there is no handbook."
The Universe of Getting Lost
"It's different every time," Ethel continues. "You may think you nailed that audition but you could still get rejected and never know why. It's difficult to know what the right choice is." She adds that there is "a lot of fatigue" involving career choices, no matter how minor.
Nevertheless, in a broader context, we are not strangers to such fear too.
Apart from kiasu, Singaporeans are also pretty kiasi. We tend to have a fear for the unknown: to make mistakes, or to venture down a path less travelled.
"Whether it's in our professional or personal lives, there are moments when we're faced with option A or B," Adrian notes.
"Each decision we make has the potential to lead us down a completely unique path. We have to live with it, even if the outcome doesn't unfold as ideal as it did."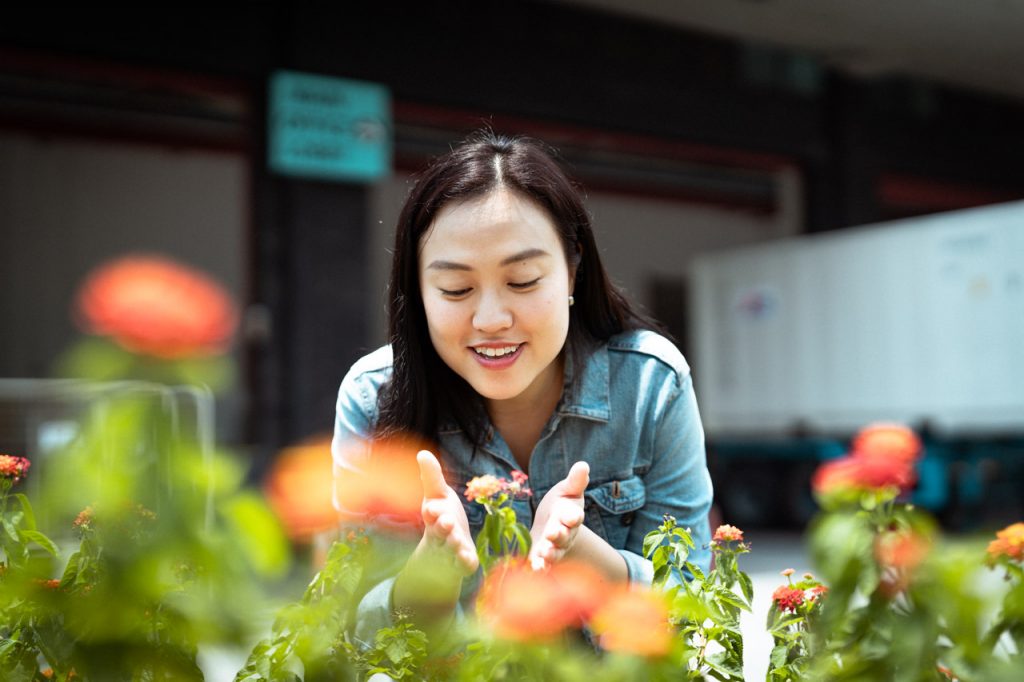 Certainly, the 'what if' comes with risk-taking.
What if I get lost, what if things don't go according to plan, what if I can't come back from this choice. It's no secret that confronting these unsettling feelings can sometimes be deeply discomforting.
Actor Andrew Marko, on a night of performing in the musical comedy 'I Love You, You're Perfect, Now Change', found himself out of step for one simple, relatable reason: diarrhea.
That night, as he stood on stage, he felt his stomach churning, and it had nothing to do with performance anxiety. Onstage, in front of an attentive audience, he ended up under a spotlight he didn't plan for.
"Throughout the entirety of the first song, my mind was consumed by this concern," he says.
"It was impossible to concentrate! I was lost, I didn't know what was the right thing to do." It was a "truly distressing" moment for Andrew.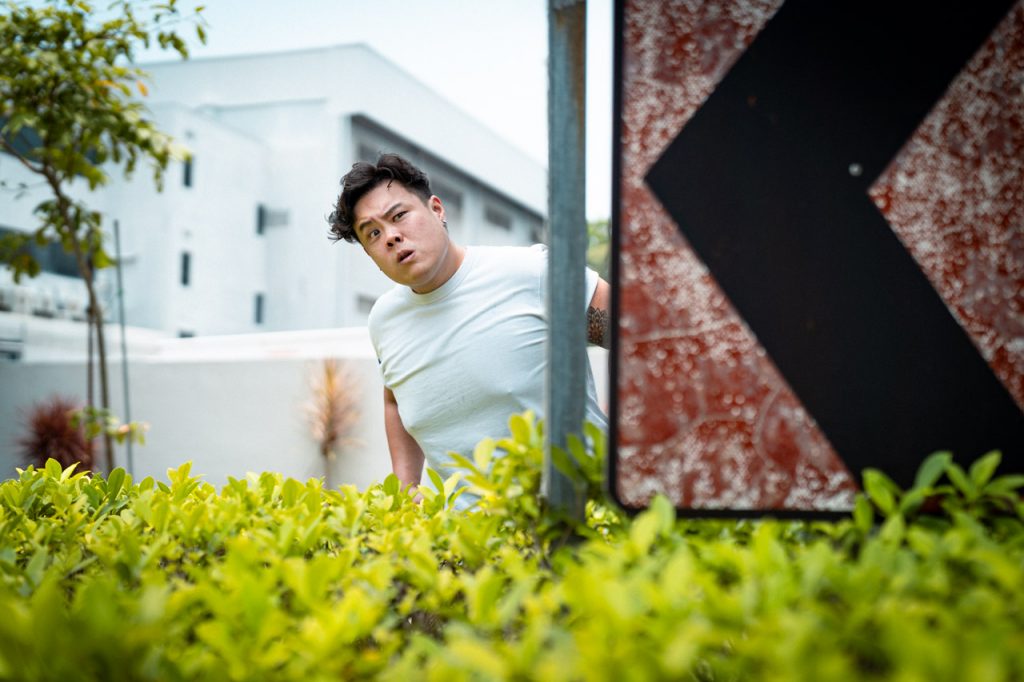 Eventually, he trusted his instincts–and it turned out to be nothing but a false alarm. 'Twas just a fart, nothing more. Nary a whimper was heard in the venue, aside from the scripted dialogue.
"I might have missed the chance to make headlines by having an embarrassing moment on stage," Marko reflects, chuckling.
"But that persistent 'what if' feeling never truly leaves me. It lingers in the corners of my mind until I muster the courage to take the risk and make a choice."
Not Letting That "What If" Stop You
Sometimes, "what if" also makes us contemplate the lives we could lead–if circumstances turned out differently for us, or if we simply made a different choice.
For instance, Ethel found herself at a crossroads after completing her Masters in musical theatre in London. She faced a daunting dilemma of whether to remain in the city to grow her acting career–where its live theatre scene is almost unparalleled in the world–or to come back to Singapore.
Despite her love for London, along with looming interest from agents, Ethel was most concerned about her visa status.
She chose to return home, where she felt virtually unknown–her resume, along with a few video clips of her work, was all she could fall back on. Ethel had no certainty about how things would unfold.
Over the years, her dedication paid off, even as the expected challenges manifested–long periods of static, where she waited for new roles, and the ensuing string of rejections. Par for the course for an actor.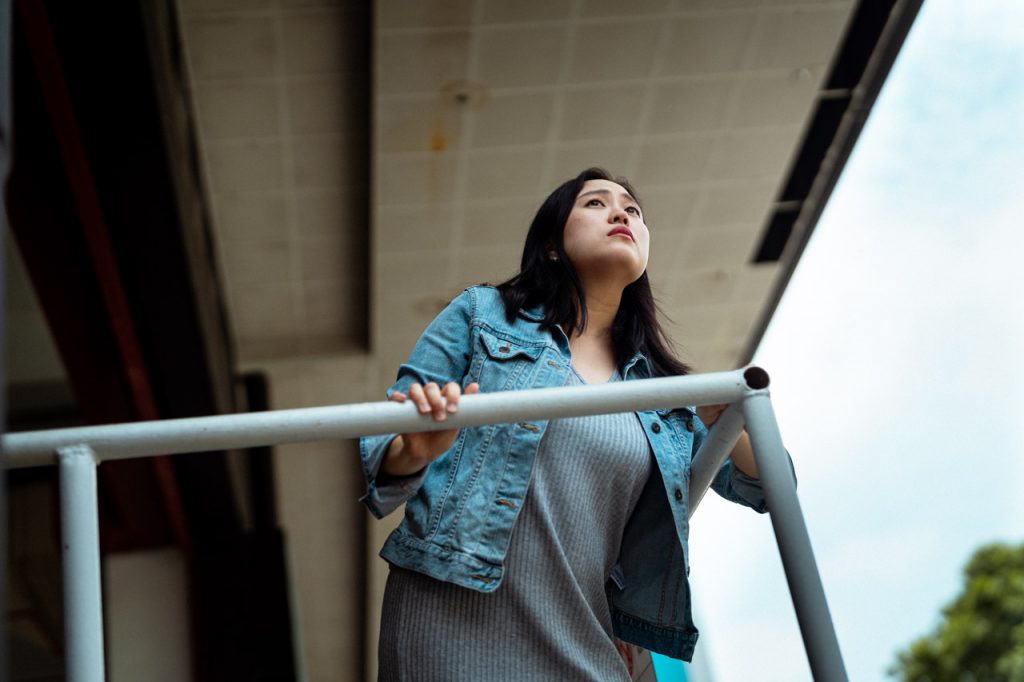 From time to time, Ethel wondered the life she might have led if she had chosen to stay. "I wouldn't call it regret, as I genuinely cherish the life I have since returning," she notes.
"But it's one of those 'multiverse' scenarios where a single, small decision could have set my entire life on a different course."
Adrian, too, acknowledges he had made a similar choice to come back to Singapore after nine years of building a life in London.
Just as he was beginning a family with two young boys, he received an unexpected job offer to return to Singapore and work for a television station.
"I opted for the safer path," he says. "Instead of jumping from job to job with two infants in tow, I came back, much like Ethel did. So, I agree it's not a regret. It's more of a curiosity about the 'other Adrian', the one who remained in that parallel universe."
Adrian notes his life follows a nine-year cycle. After nearly a decade back in Singapore, he found himself itching for a new challenge.
This urge led him to co-found Pangdemonium with his wife Tracie, during a global financial crisis–a decision he playfully likens to "raising a daughter he and Tracie never had".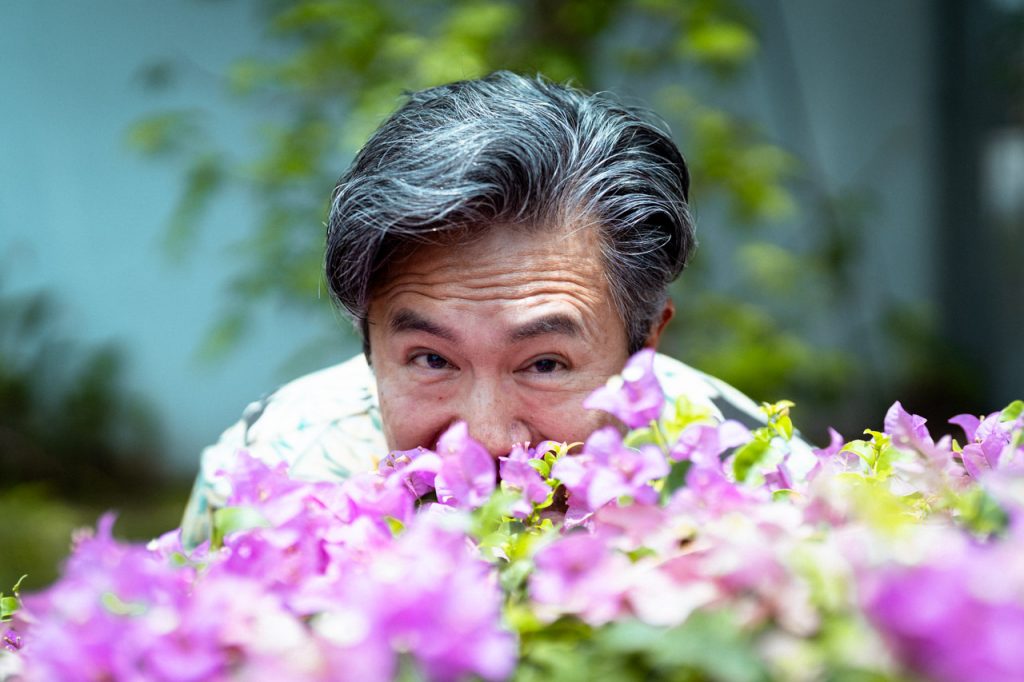 "I can't speak for others, but I dislike complacency. While a part of me prefers to languish in security and comfort, there is also a big part of me that yearns for adventure. I think life stops once you stop taking risks and chasing after something new."
"I think some of the greatest things in life lie on the other side of fear," adds Marko. "You just have to go through it. Yes, it's scary, but it will also be fun."
Adrian, Ethel, and Marko are all set to perform in Pangdemonium's upcoming staging of the fantasy musical Into the Woods–a collaboration that may not have happened if they didn't take that leap to come back home.
Exploring Life's Complexities in Fantasy
This marks Adrian's third time taking part in the musical–the first with Singapore Repertory Theatre in 1994, and the second with Dream Academy in 2011. "On each occasion, I have noticed how it resonates with the specific phase of life I was navigating," Adrian reflects with a smile.
The first-time around, Adrian took on the role of Jack, a character who longed for a different life. This led him to examine his own personal relationships, particularly with his mother.
This closely mirrored aspects of Adrian's own experiences with his parents–whether he had lived up to their expectations.
In the second production, Adrian played the baker, a character juggling the challenges of being a good husband and father. Now, as a senior member of the cast, he embodies the "mysterious man".
This character carries the weight of life experiences and imparts the message that, "I have had a fair share of my life, it's your time to make your own choices, embrace your own risks, and face the aftermath of what you have chosen".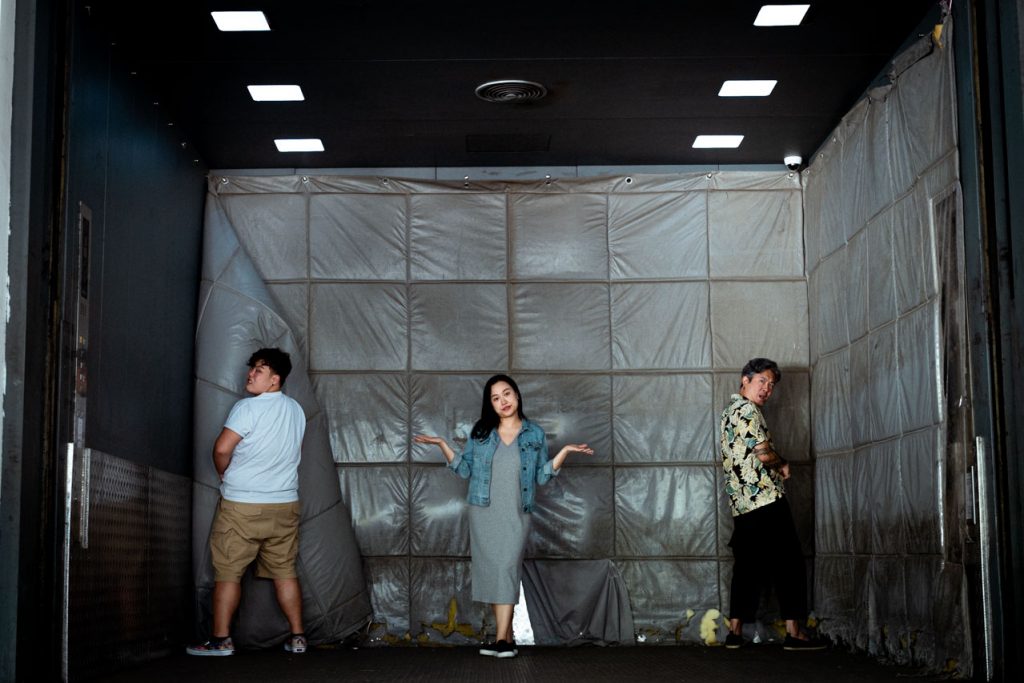 Similarly, Marko said there are many valuable lessons he learnt from playing the character Jack. "We both share the belief that there is so much more in the world out there waiting to be explored."
Marko vividly recounts a recent visit to a wildlife sanctuary in Tasmania, where a long-held childhood aspiration of being a zookeeper resurfaced.
He found himself drawn to that way of life after speaking with those working at the sanctuary. "I thought how wonderful it'd be in the peace and tranquility of Tasmania, feeding and taking care of all the different animals," Marko says.
"Why am I struggling as an actor? Ironically, there is also a part of me where I want to go to London and be a performer there.
"Much like Adrian, I suppose I am experiencing my own nine-year life cycle. It's nearly nine years since I embarked on my journey as an actor. So, I am eager to go somewhere else."
Lost and Found
In her portrayal of the baker's wife, Ethel hopes to foreground what many women feel–that they can do much more than what traditional labels (i.e., mother, wife, daughter) define them to be.
"She's simply referred to as the 'baker's wife', without even having her own name," Ethel points out. "I believe women will have a lot to say about being seen as subsidiaries of their significant others."
In reality, this character harbours big dreams and bold adventures for herself. She knows she is well capable to slay giants and do impossible tasks even if her appearance doesn't necessarily paint that picture of her life.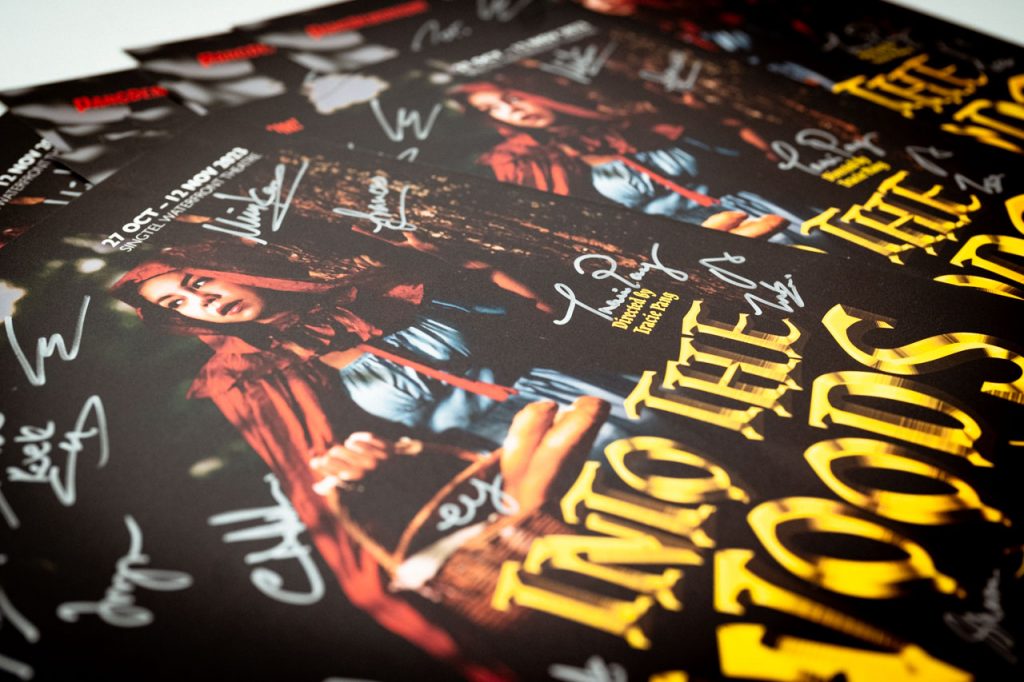 "In essence," Marko chimes in, "I think these characters, much like many of us in life, are embarking on a journey 'into the woods' without prior knowledge. Yes, it's intimidating, but it's also exceptionally rewarding."
Learning to swim isn't just about diving into the deepest oceans–it's about finding a way to survive, if not thrive. It's to navigate through all the discomfort and emerging on the other side stronger than before.
"I believe what's often missing in the world, not just in Singapore, is the need to be comfortable with being uncomfortable," Marko adds.
"Every now and then, we should do something unexpected without fear of the consequences, because life is unpredictable, there are many unstoppable 'what if', where we discover our true potential through trials and errors."
"Having said that," Adrian interjects, "Into the Woods is not just a musical filled with fantastic songs and colourful characters, it is also a story with many life lessons that people will relate to in a personal way, no matter what state they are in their lives.
"It's our privilege to be able to pursue what we do. Taking that initial gamble is the first step towards this privilege and it [is] something we deeply appreciate."
---
This article is brought to you by Pangdemonium. 'Into the Woods' will be staged from 27 October to 12 November 2023 at Singtel Waterfront Theatre @ Esplanade. More information here.

If you haven't already, follow RICE on Instagram, TikTok, Facebook, and Telegram. If you have a lead for a story, feedback on our work, or just want to say hi, email us at community@ricemedia.co.