All images by Stephanie Lee for RICE Media
What's your impression of a theatre director?
Someone who is ceaselessly flamboyant? Someone who's always yelling instructions backstage? Someone who craves the limelight? Someone who takes their job a little too seriously?
Tracie Pang, the famed co-founder and artistic director of Singaporean theatre company Pangdemonium, is casual and friendly. Probably a little nervous too.
Over our conversation on Zoom, she frequently punctuates her answers with "you know". She reaches out for snacks. She's laid-back, engaging, and pleasant to talk to.
She shares what she loves to do. One that has little to do with her professional life.
"If I have a choice, I would be a hermit, living in a little country house somewhere growing vegetables in a garden," she tells me. "That's my happy dream," she says, beaming.
"I love going to different people's houses and tidying up their gardens. I enjoy seeing what I have planted grow before my eyes. I still do—even though it's a little too warm for gardening in Singapore!"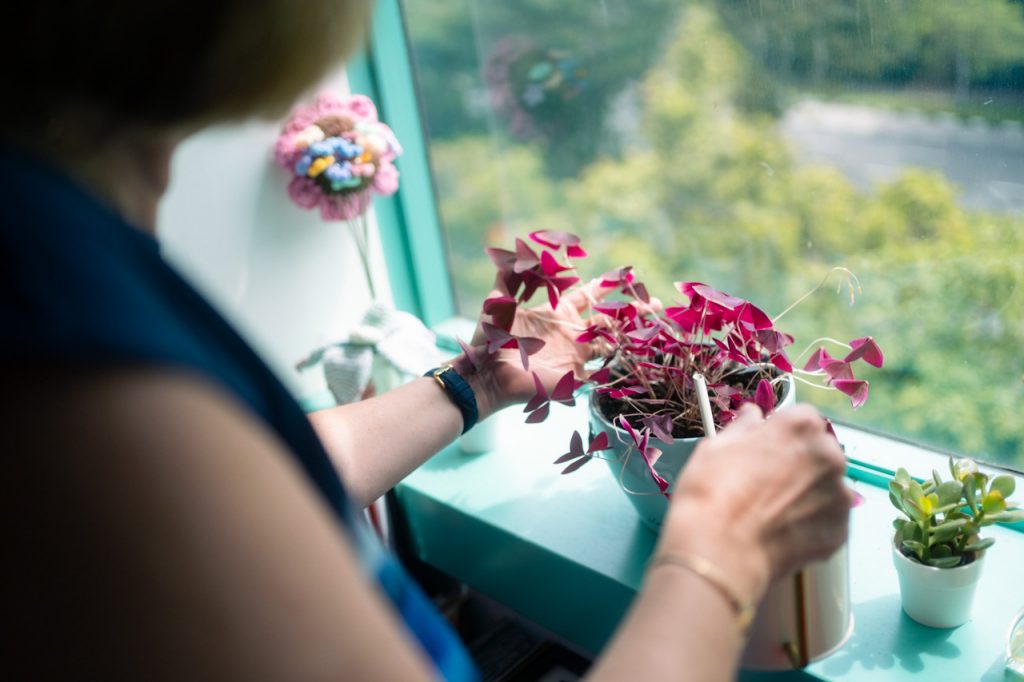 There's no mention of a stage or curtain of any kind. Just the tranquil setting of a dream garden, hopefully under better weather.
The Shy Gardener
Tracie admits even though she loves the stage, she knows her limits. In 1998, after working professionally for five years, she took a year and a half off working in theatre to start a gardening business.
"Whenever people ask me about working in theatre, I tell them it's a very tough business. You must only do it if this is the only thing you see yourself doing. If you see yourself doing something else, go do that first," she continues.
Long work hours, constant critiques, and the constant searching and "selling" yourself for more work are the unforgiving sides of theatre Tracie observes. She calls herself "the 2 percent" who stay and make a living out of it.
Tracie came back eventually because she could never part with what she loves—the energy of theatre productions.
Tracie digging out costumes from recent productions. The material for this dress was specially brought in from London this August for "End of the Rainbow".

Tracie travels to London at least once a year to source for suitable costumes and materials for her play. Holding onto a 1920 replica opera coat, she jokes, "I think I can be a professional shopper."

Tracie finds it exceptionally hard to find period-specific hats in Singapore, opting to stock up during her trips to London: "Actors have to look right or they won't feel confident to transform themselves into someone else on stage".
In fact, that was what got her interested in theatre at first. She enrolled in a foundation course at Wimbledon College of Arts in London, wanting to study fine arts. A theatre class she took at that time changed that.
Tracie and her classmates were asked to present snippets of a major play. With no formal training and experience, they created a ship deck and performed a section of Macbeth on it.
"Fine Art & Design work can be a very insular and, often, a solo task," Tracie says. "I don't like sitting down all the time, staring at my design on a piece of paper, or these days, on the computer."
As much as Tracie is shy, she believes she can't bear to work alone. At the end of the day, she still likes getting up and physically making something together with other people.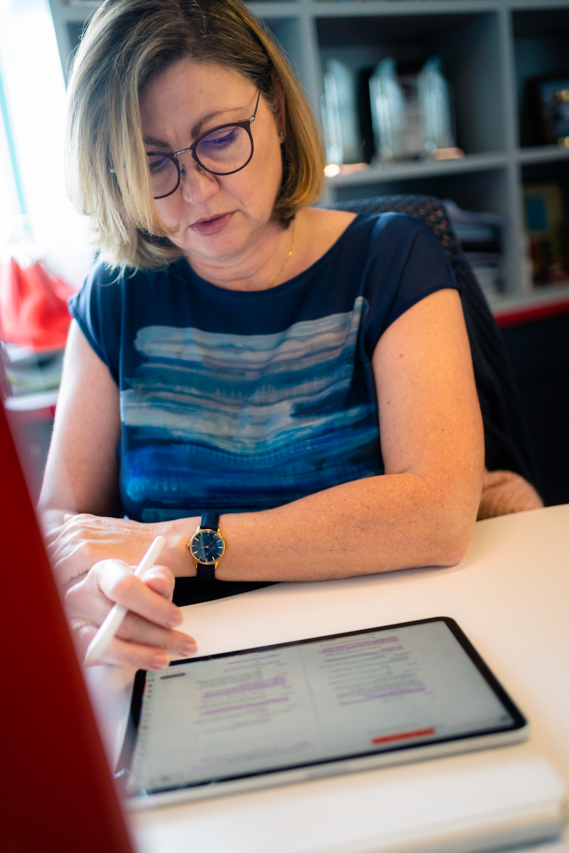 Still, the perks of being a theatre director— the socialising, interviews and public speaking—can sometimes be daunting. "None of these come naturally for me," she notes dryly.
Tracie has grown to be more comfortable with exposure over the years. "Like the way you turn a light on and off. I slip into a different version of myself when I face the public."
She believes she wouldn't have done it without her husband's continuous support—one of the busiest actors around these parts: Adrian Pang.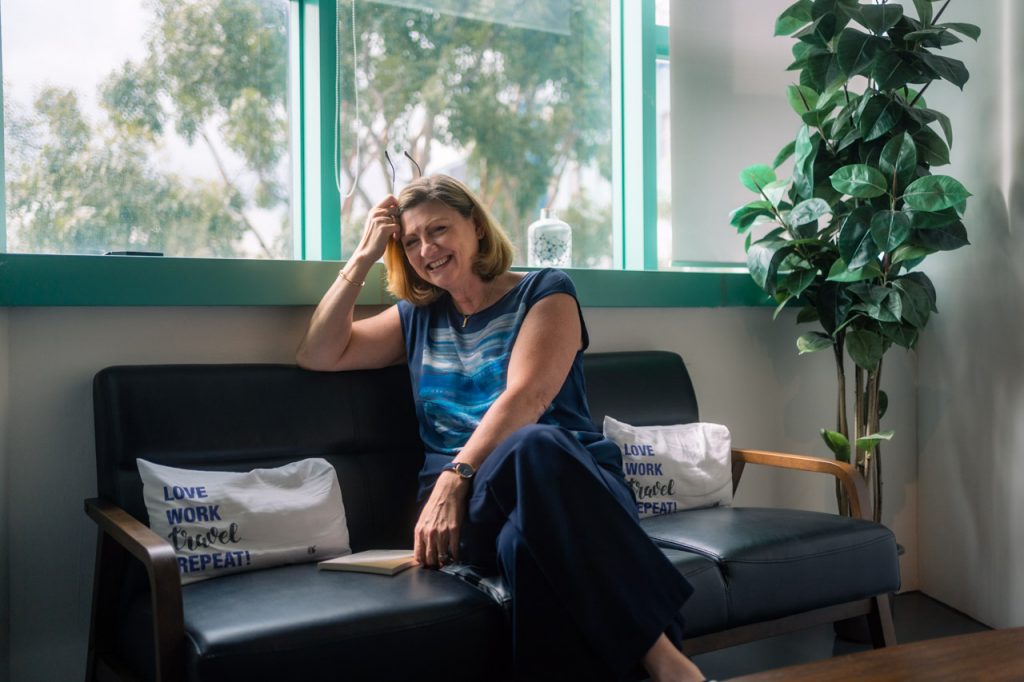 The Limelight
"He told me it's up to me if I want to stay home and look after our children, or if I want to work," Tracie says.
"Whenever I am doing a show, he's always there, giving me the kind of confidence to keep moving. If there has been the biggest influence, it would be him."
I ask Tracie what it's like having a "celebrity partner". I want to know if she is staying away from the limelight on purpose for the benefit of her marriage and her partner.
Beyond the limelight of her "celebrity partner", Tracie is an award-winning theatre practitioner who has directed numerous productions in the UK and across Asia.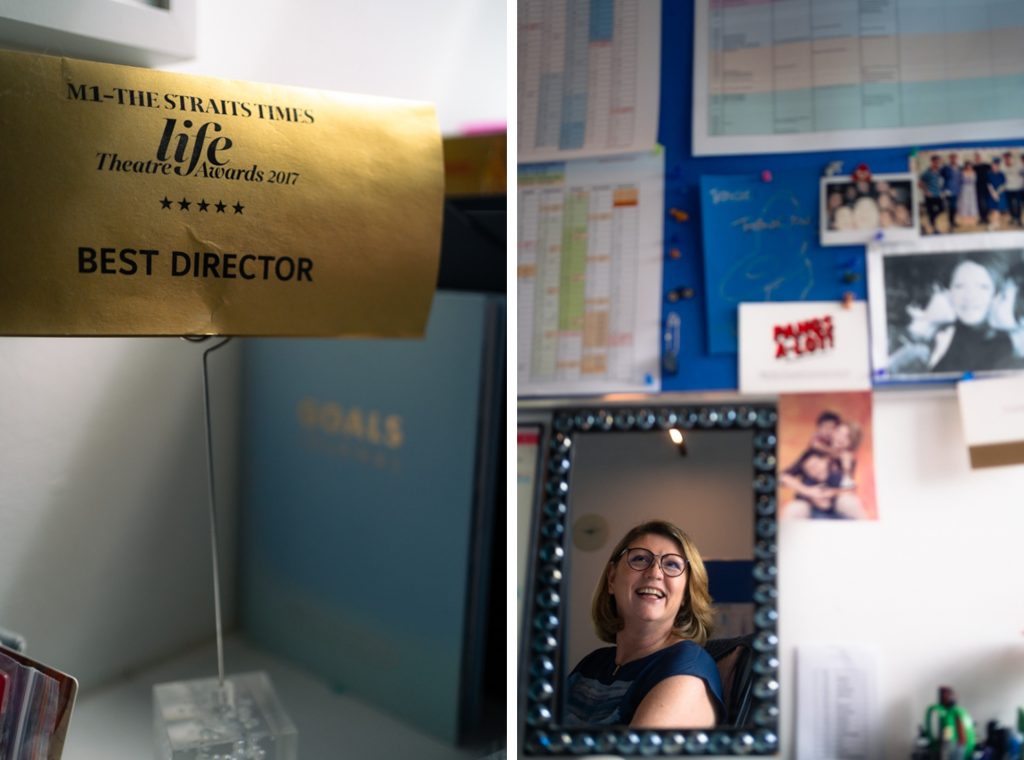 She was nominated for the Best Director accolade at The Straits Times Life! Theatre Awards 11 times and won Best Director in 2017. She was awarded Woman of the Year for The Arts by AWA International in 2015 and was named Great Women of our Time Award for Arts and Media by Women's Weekly in 2017.
But if we don't mention her husband, not many people would know who she is.
Surprisingly, Tracie does not feel bad or awkward about the fact that the spotlight on Adrian is brighter than hers. She is not in the business for attention.
"I don't need that," she proclaims. "What I want is for people to see my work."
Tracie admits it's simply the nature of the industry that propels her husband to have more prominence than herself.
"I am a director. He is an actor. Actors get recognised because they are willing to put themselves out there. It comes with its own responsibilities and pitfalls."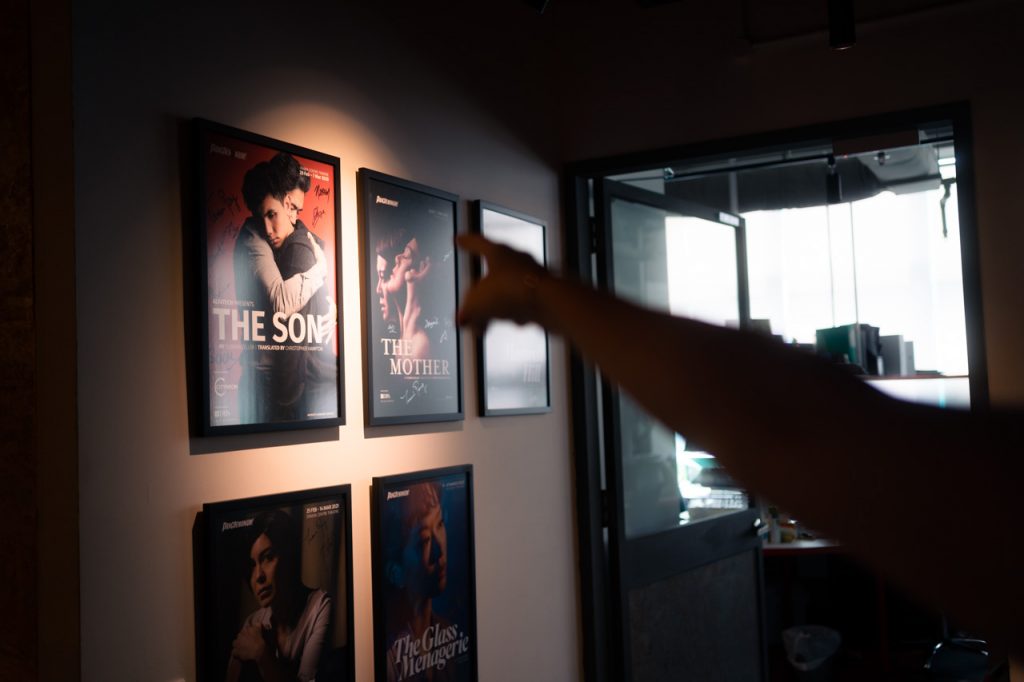 In Tracie's eyes, actors face constant scrutiny—from the critics to the audience, and even their own parents sometimes. Ironically, these critical individuals, most often, are also their biggest supporters.
I ask Tracie how she feels about the antiquated phrase: "Behind every successful man, there's a woman".
She laughs. "My take has always been, 'Behind every successful man, there is a woman rolling her eyes'."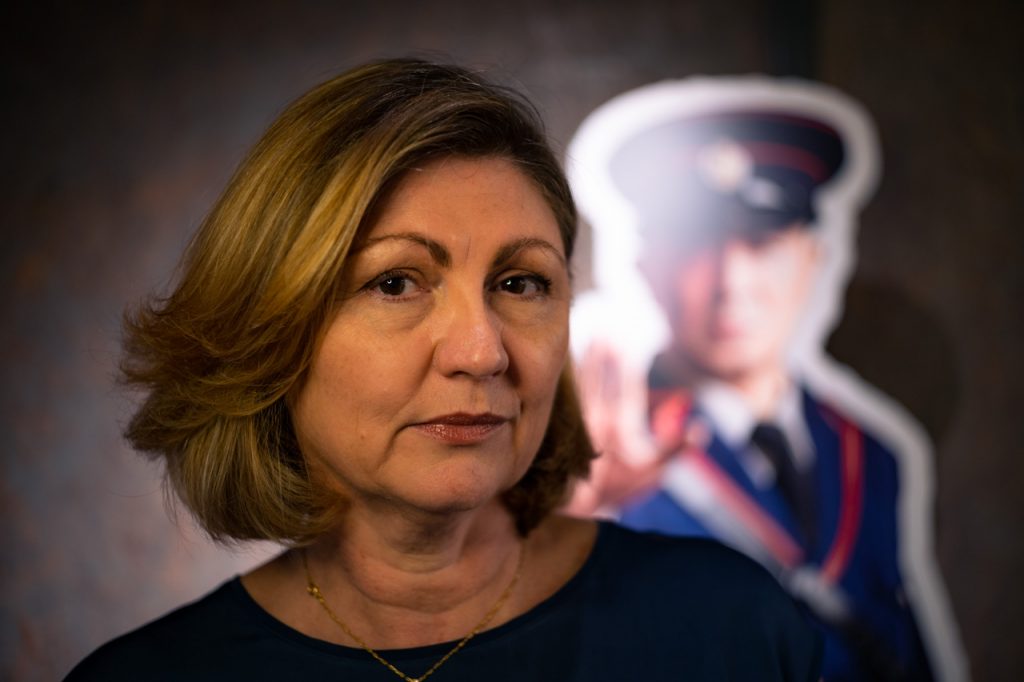 When she got married, her husband was not the Adrian Pang we know today. Essentially, she never felt that she was dating a celebrity.
"I was married to a poor actor. It was only after we came back to Singapore and Adrian started working on TV programmes that things kind of blew up."
Nonetheless, Tracie is extremely proud of Adrian's achievements over the years.
"To make the achievements that he has made while being a supportive and loving husband—I am actually very proud of that," she smiles.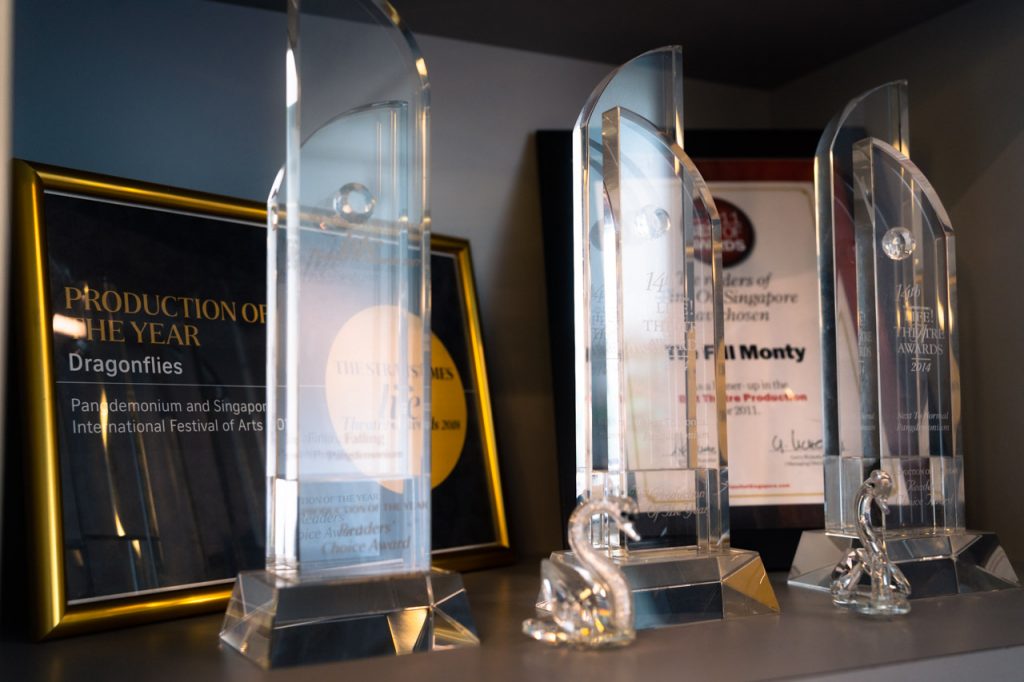 An Equal Partnership
Tracie traces her love for working with people and her open-mindedness back to her relatively unusual childhood.
Her late father was in the navy for 25 years before joining the UK Foreign Service. Consequently, she moved around a lot in her growing-up years.
Her family lived in Hong Kong for about three years when she was 10. She was sent to a boarding school when her father was posted to Moscow and could not take her along. She took her A-level examinations in Paris where her family lived for three years.
She had already begun college when her father was posted to Singapore and then the Philippines, but she would still fly over and visit him and her mother regularly.
Tracie believes the constant moving around shaped her into who she is today. She is more accepting of different cultures and being with different groups of people.
"When you are not kept in one community, you really get to meet all sorts of different characters," she says.
"This really helps me as a director to understand people, the way they behave and the different styles of theatre."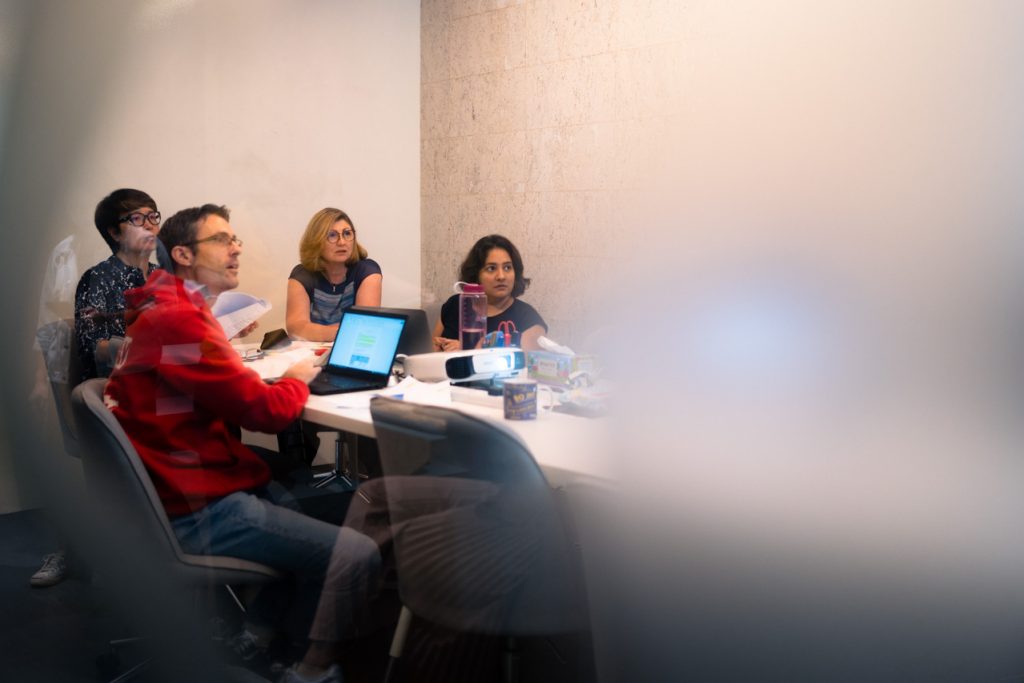 Before we end our chat, I ask Tracie if the situation flips one day and she's the one getting all the public attention. What will she do?
"I don't think I would want to be the person that is in the light. I guess equal recognition is the best," she says.
She reckons most people get into acting because they just love the craft. It's the same for those who work behind the scenes.
"We are not after recognition. But I do feel like we need to get to a place where it's more equal and not one over the other."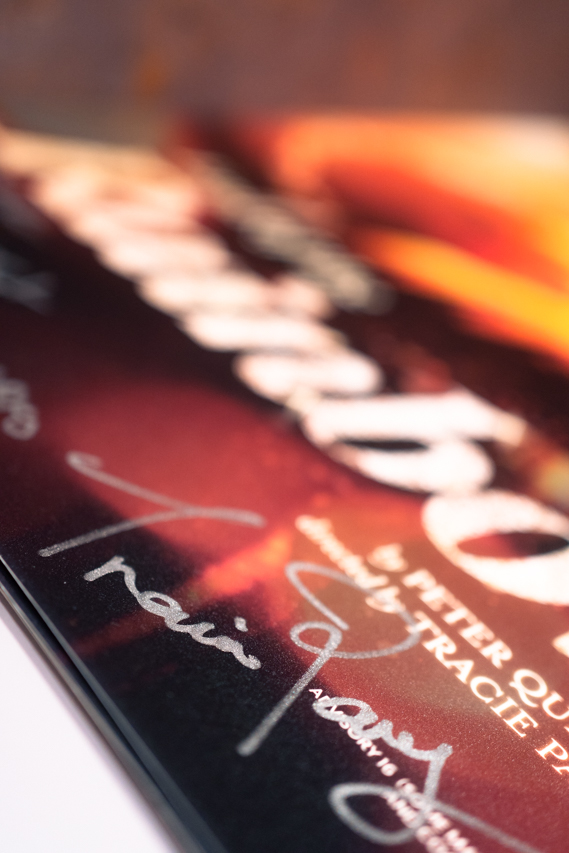 Moving forward, Tracie wishes to see audiences returning to the theatre. The pandemic battered the entertainment industry exceptionally hard, she notes.
"If we want local theatre companies to survive, we need to encourage people to come back to the theatre," she says. Tracie believes theatre performance is more than watching a show; it's also "an emotional journey".
She recalls a study she read online. When the audience sits and experiences a story together in a theatre, their heartbeats gradually move at the same pace. It's this collective experience that makes theatre so unique and different.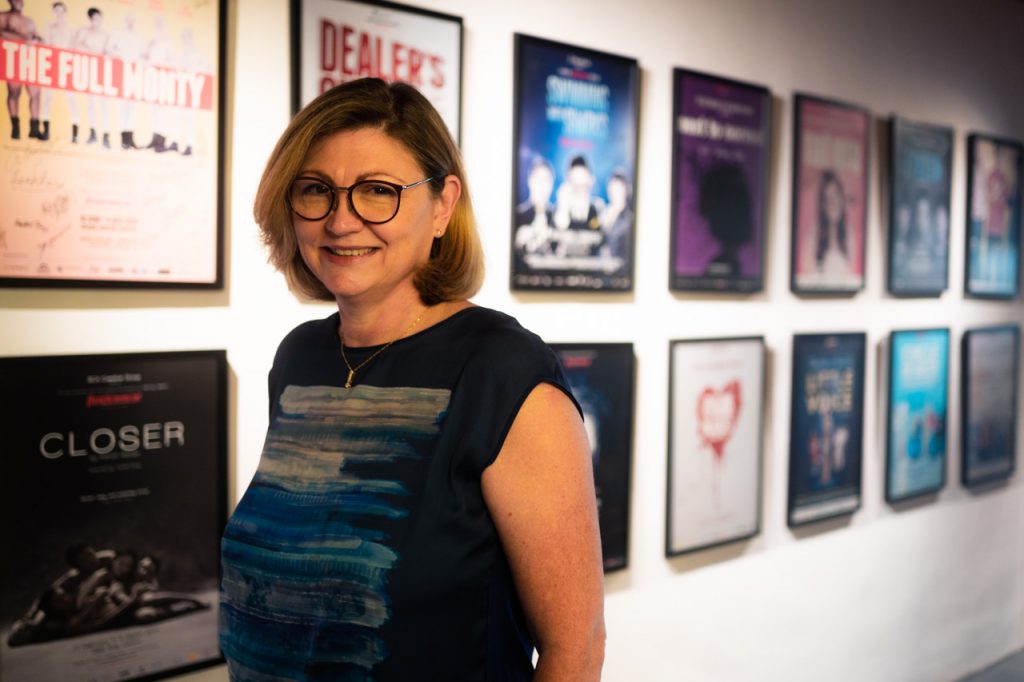 To amplify the emotions in the audience, Pangdemonium has intentionally chosen three plays–the brilliantly mind-bending People, Places and Things; the modern classic Doubt: A Parable, and the magical musical Into the Woods–for their next season.
These plays explore intrinsic societal phenomena by delving into the topics of imagined personas, online persecution of people and doxing.
Tracie doesn't want theatre to be just pure entertainment that people are excited about. She also wants people to reflect deeply on the world and create conversations from it.
All of these plays will be performed at The Esplanade's new Singtel Waterfront Theatre to give audiences a non-traditional theatre experience.
"If you don't believe it, you should come and experience it yourself with Pangdemonium's 2023 Season Ticket," Tracie chuckles as she ends the call with a disclaimer. "I hope I am not sounding too hokey here."
---
This article was brought to you by Pangdemonium. Pangdemonium's Season Ticket for the 2023 Season is now available. Season Ticket is an exclusive subscription package that gets you one ticket to all three mainstage productions. You can save up to 28 percent and enjoy special perks such as priority booking, unlimited ticket exchanges, and personalised concierge services! More information can be found here.
If you haven't already, follow RICE on Instagram, TikTok, Facebook, and Telegram. If you have a lead for a story, feedback on our work, or just want to say hi, you can also email us at community@ricemedia